One common lament about those deciding to go on the Paleo diet is having to give up bread. But just because you can't eat what and grains anymore doesn't mean you can't enjoy nice slice of bread or two, just as long as it conforms to the Paleo dietary recommendations. Here is our select list of wheat-free, grain-free paleo bread recipes that you can use for sandwiches, toast, or just to enjoy on their own.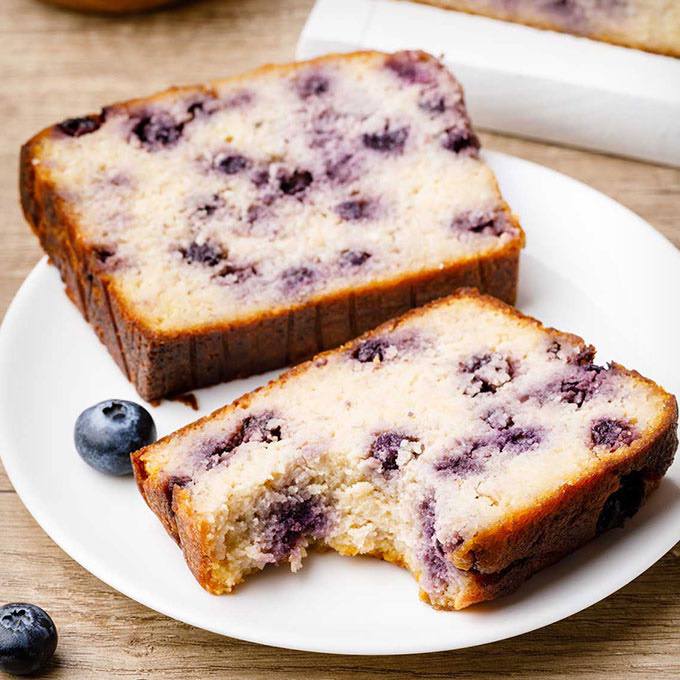 Easy Paleo Lemon Blueberry Bread
paleogrubs.com
Bejewelled with beautiful purple blueberries, this pretty, moist loaf also includes 2 small ripe bananas and ¼ cup of honey for sweetness, and lemon zest to add a tangy zing.
---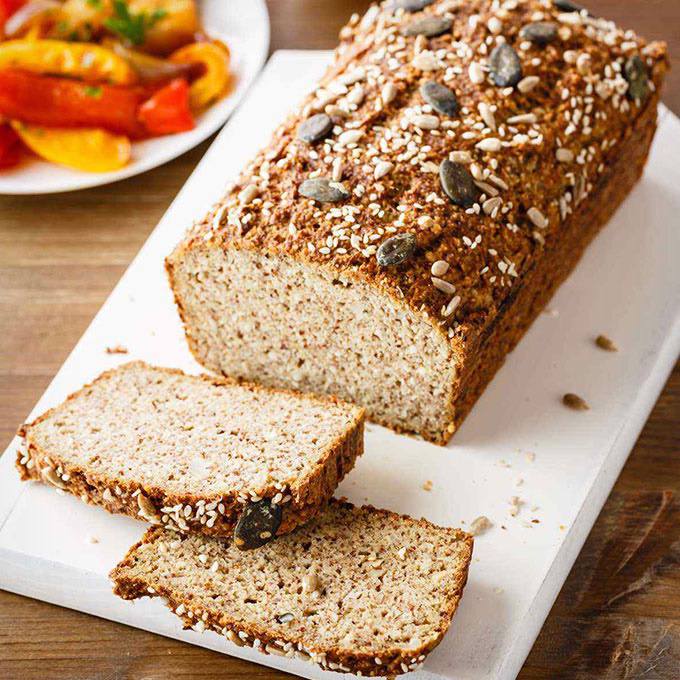 Low Carb Cauliflower Bread
paleogrubs.com
Sticking to a paleo diet can be tough when you love bread, but this recipe is a great way to bridge that gap as it uses cauliflower rice for a low carb, delicious alternative.
---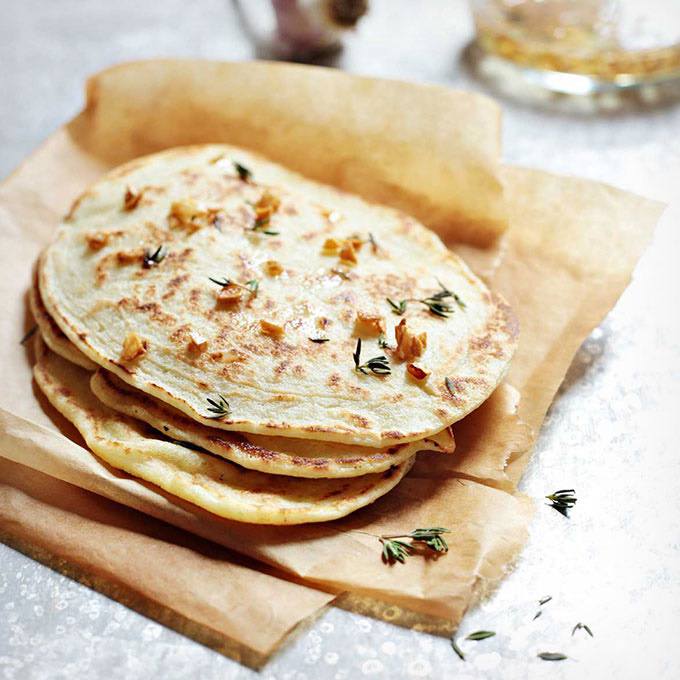 Paleo Garlic Naan
paleogrubs.com
Grain free and gluten free, this garlic naan bread is a must to enjoy with traditional Indian cuisine, and can be made as garlicky or mild as your tastebuds allow.
---
The Best Homemade Paleo Sandwich Bread
paleogrubs.com
Equally good toasted or made into a sandwich, this paleo bread has a thin crust when baked, and as there's no kneading needed, it can be ready in around 40 minutes.
---
Easy Paleo Zucchini Bread
paleogrubs.com
Using shredded zucchini will ensure that your bread is moist and soft, while the coconut and almond flour, along with the honey and mashed banana, give it a delicate nutty flavor.
---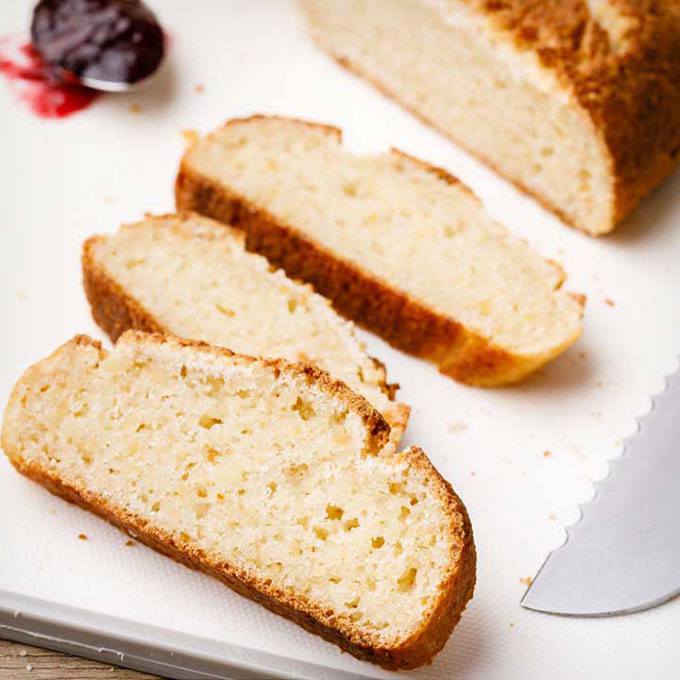 Crusty Paleo French Bread
paleogrubs.com
Almond and arrowroot flours make excellent substitutions for wheat flour in this amazing recipe, which results in totally paleo-friendly, crusty French bread using active dry yeast, honey, and apple cider vinegar.
---
The Best Pumpkin Bread You Have Ever Had
paleogrubs.com
High in fiber and protein, this delicious pumpkin bread recipe not only provides the great taste of pumpkin, but is also flavored with warming spices such as cinnamon, nutmeg, and allspice.
---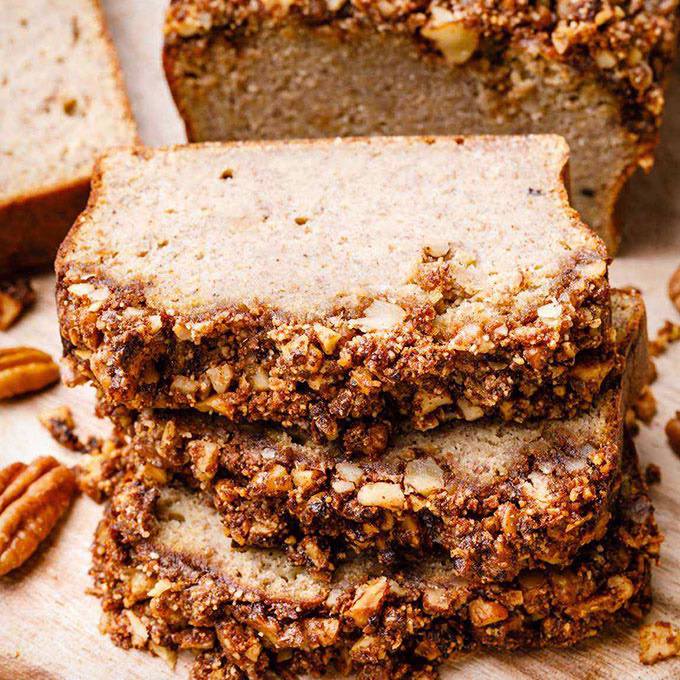 Coffee Cake Banana Bread with Crumble Top
paleogrubs.com
As if this moist coffee cake banana bread wasn't treat enough, check out the incredible crumble topping which is sweetened with coconut sugar and includes crunchy pecans and warming cinnamon.
---
Homemade Paleo Pita Bread
paleogrubs.com
Pita bread is one of those pantry staples which can be used in so many different ways – it's great for dipping in hummus, or filling with salad – and this one is totally paleo-friendly.
---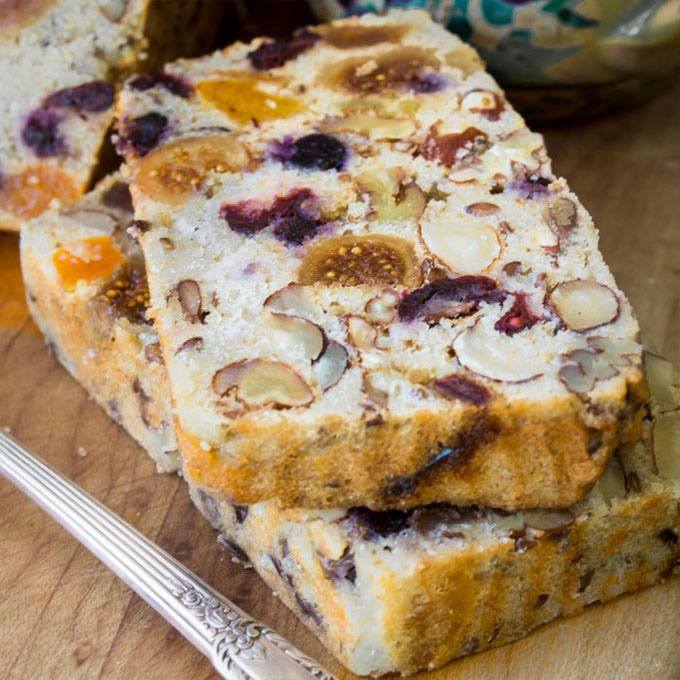 Paleo Breakfast Bread
theviewfromgreatisland.com
There's barely enough room for the almond flour and coconut oil in this recipe, because it is literally packed with bananas, dried fruits, and nuts, which makes it not only delicious but nutritious, too.
---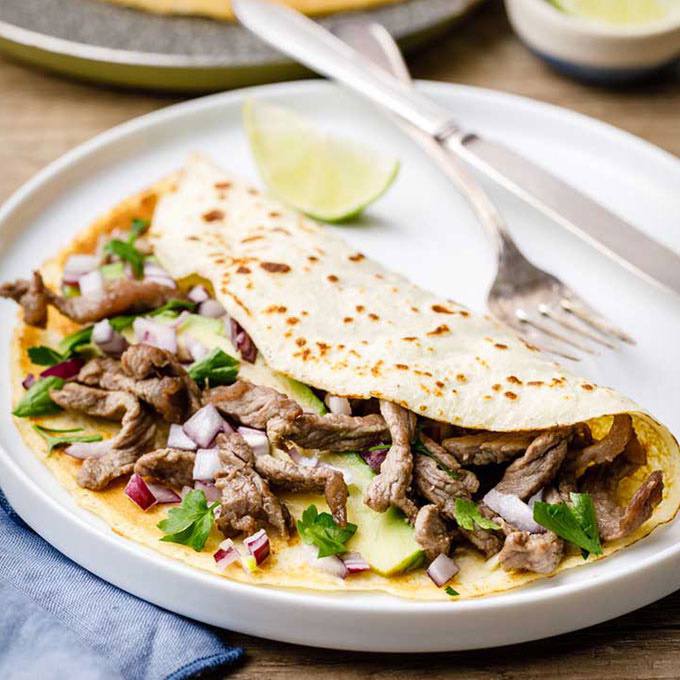 Low Carb Coconut Flour Tortillas
paleogrubs.com
Swap wheat flour for coconut and arrowroot flours and you can make a paleo tortilla that will be every bit as delicious as those which are made the traditional way.
---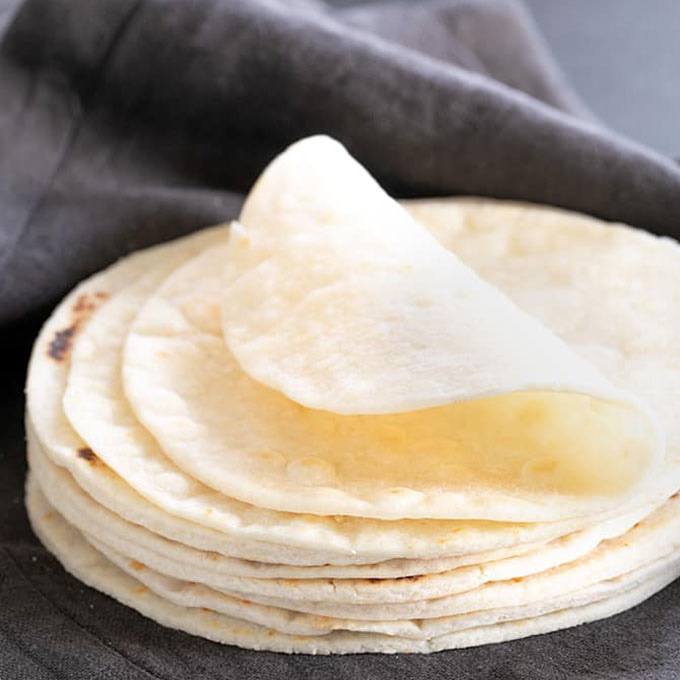 Easy and Pillowy Soft Paleo Tortillas
glutenfreeonashoestring.com
Make more of these soft paleo tortillas than you need and you can freeze them, ready to be used when you're short of time and fancy something Mexican for dinner.
---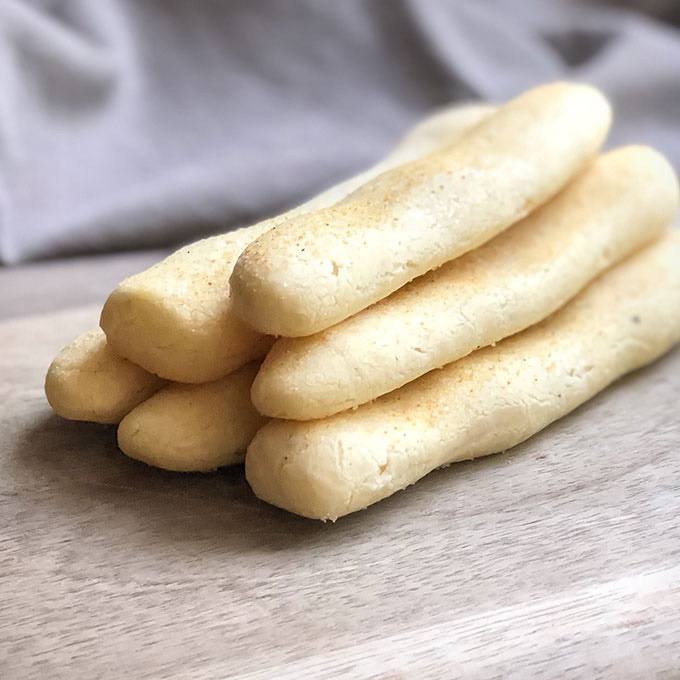 Almond Flour Breadsticks
paleobythepenny.com
Flaky in the middle with a crispy, savory crust, these breadsticks will rival any you find in a restaurant and can be made easily at home using almond flour and coconut oil.
---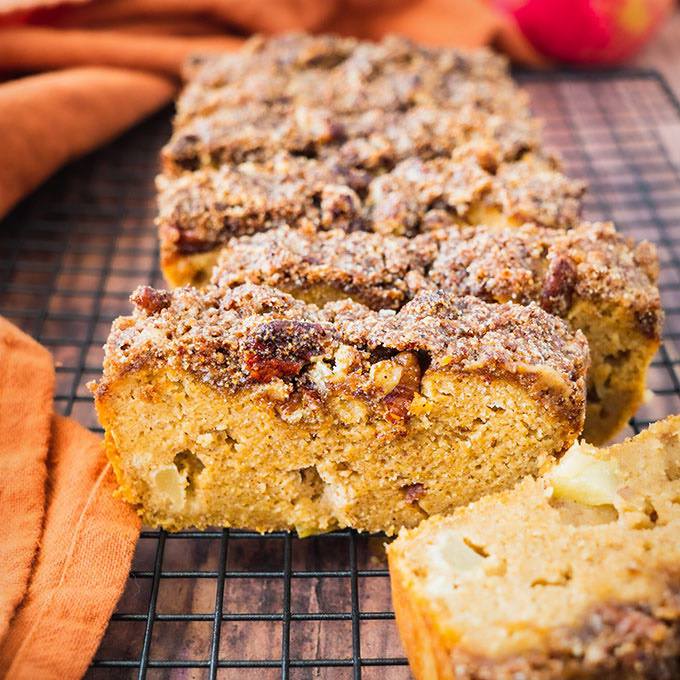 Apple Bread With Crumble Topping
shuangyskitchensink.com
Putting a crumble topping on top of any baked goods adds another level of texture and taste, and it works brilliantly in this recipe for apple and apple pie spice bread.
---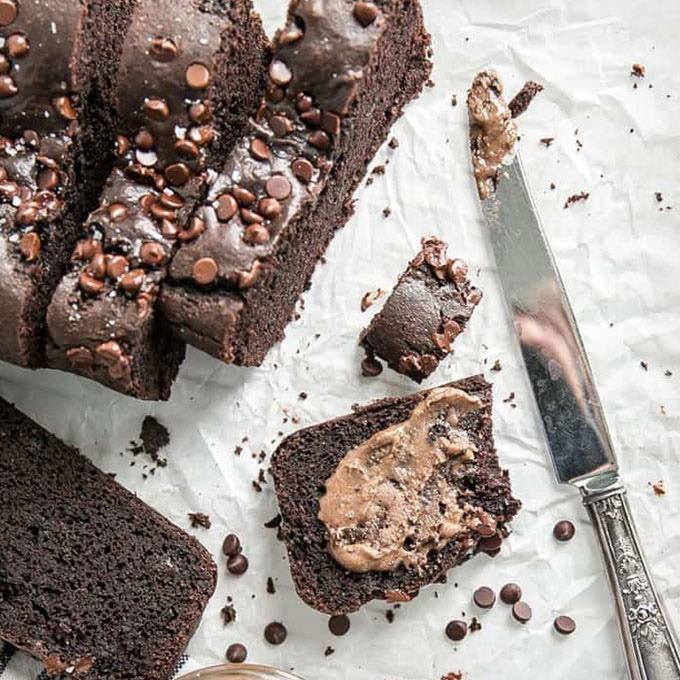 Almond Flour Chocolate Bread
fitmittenkitchen.com
Cut into this chocolate bread and you will treated to a slice of rich, dark, moist bread which uses a combination of unsweetened cocoa powder and chocolate chips to make it chocoholic-approved.
---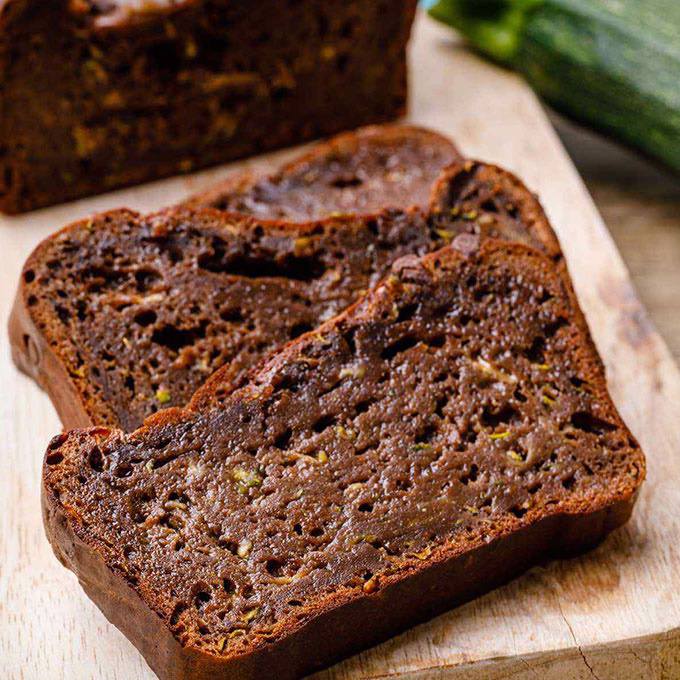 Zucchini Brownie Bread
paleogrubs.com
If you think putting zucchini into bread is odd, you really need to look at this paleo bread recipe, because the high water content keeps it super moist without affecting the taste.
---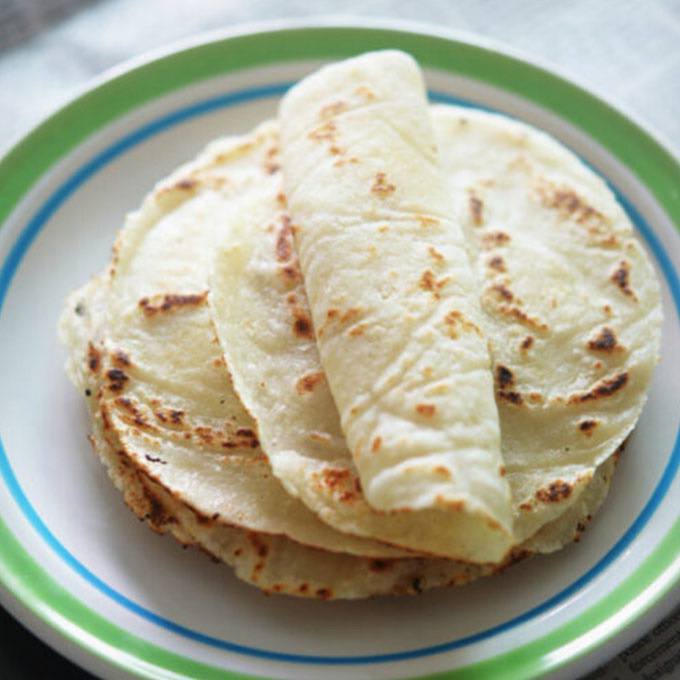 Cauliflower Tortillas
thecoconutmama.com
The problem with some non-wheat flour tortillas is that they crumble and break when you fold them. These cauliflower, coconut flour, and tapioca versions are soft and pliable, and taste outstanding.
---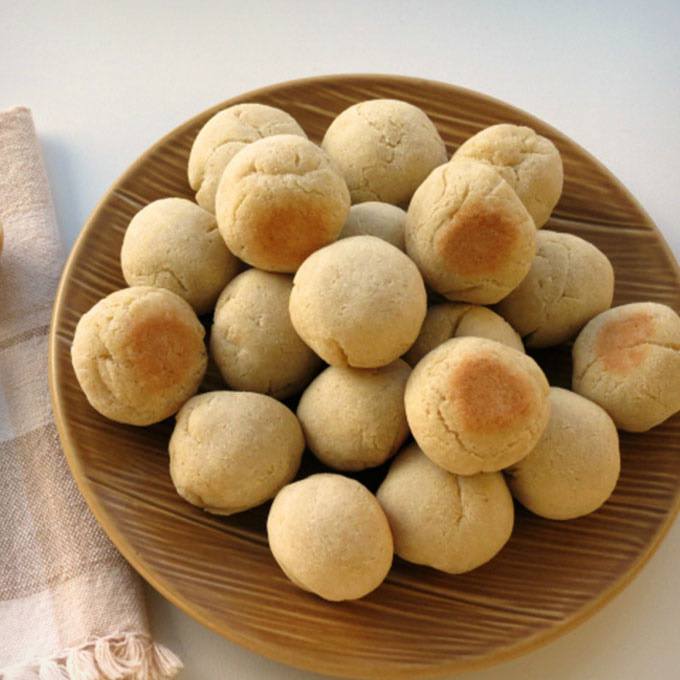 Cassava Coconut Paleo Bread Balls
glutenfreehomemaker.com
Although this recipe is paleo-friendly, it is high in carbs, but it produces delicious, dense balls of dough which bake up wonderfully as a filling accompaniment to soup or a warming stew.
---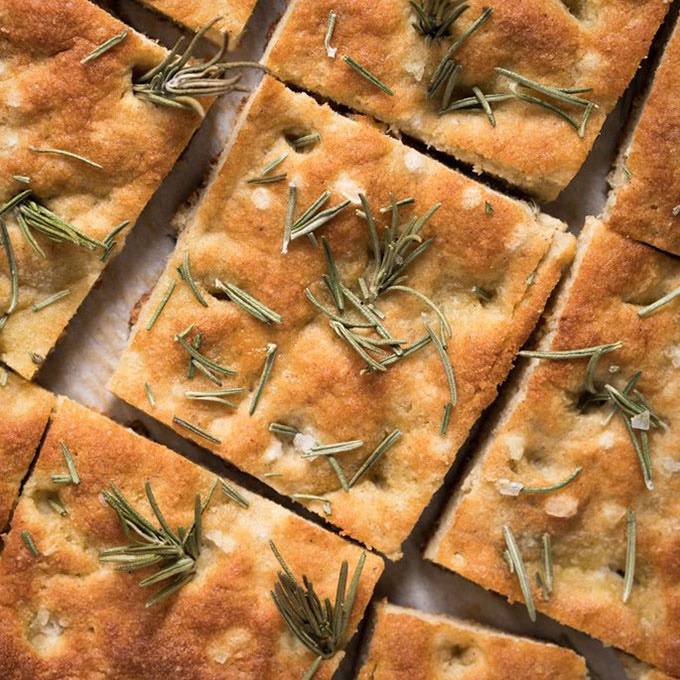 Rosemary and Sea Salt Focaccia Bread
gnom-gnom.com
Enjoy this fragrant and beautiful rosemary and sea salt focaccia bread with any Italian dish, or even on its own, safe in the knowledge that it is both paleo and keto compatible.
---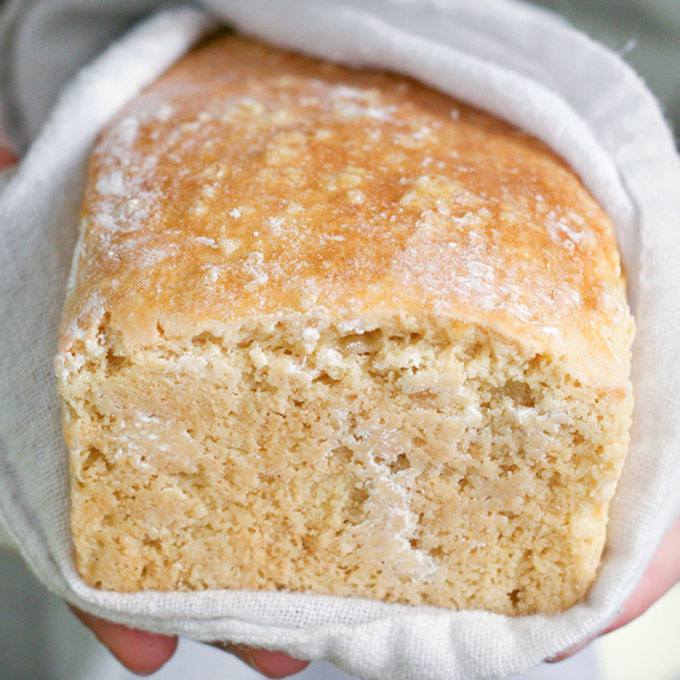 Grain Free Cashew Sourdough Bread
theurbanposer.com
Using probiotic capsules to make bread might sound unusual, but it's these which 'sour' the batter and give it the unique taste that's so recognizable among bread lovers the world over.
---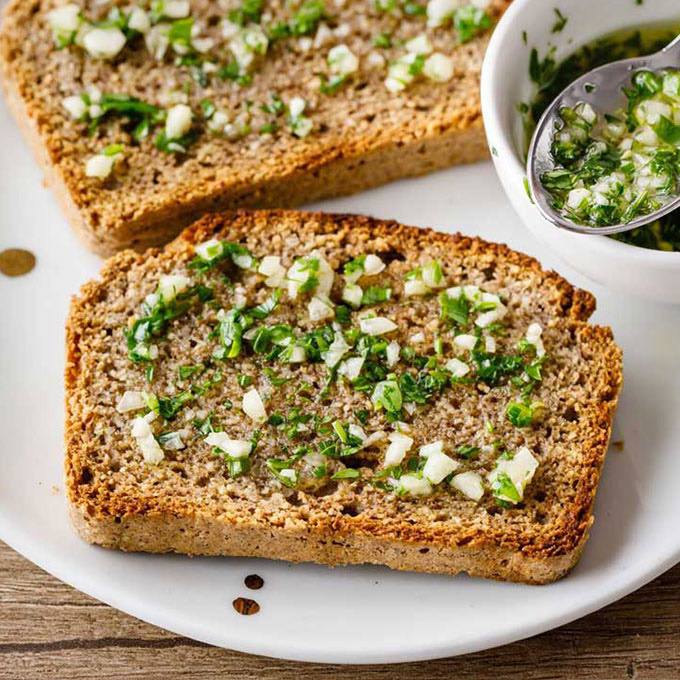 Homemade Paleo Garlic Bread
paleogrubs.com
Almond flour and flaxseed meal make up the replacement for wheat flour in this paleo recipe, while the garlic topping is drizzled over the top once the slices have been toasted.
---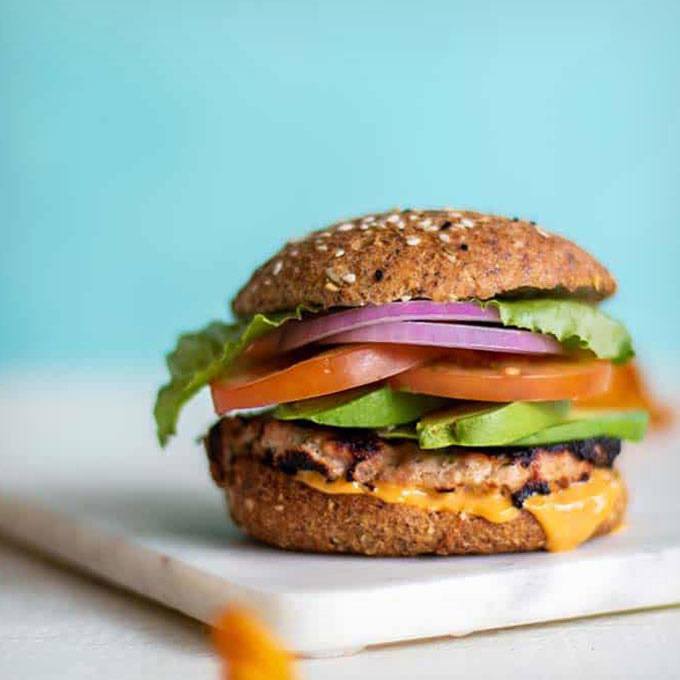 Gluten Free Hamburger Buns
sunkissedkitchen.com
The problem with many gluten free breads is that they're crumbly and tend to fall apart; not so with these burger buns, which have a similar consistency to regular wheat buns.
---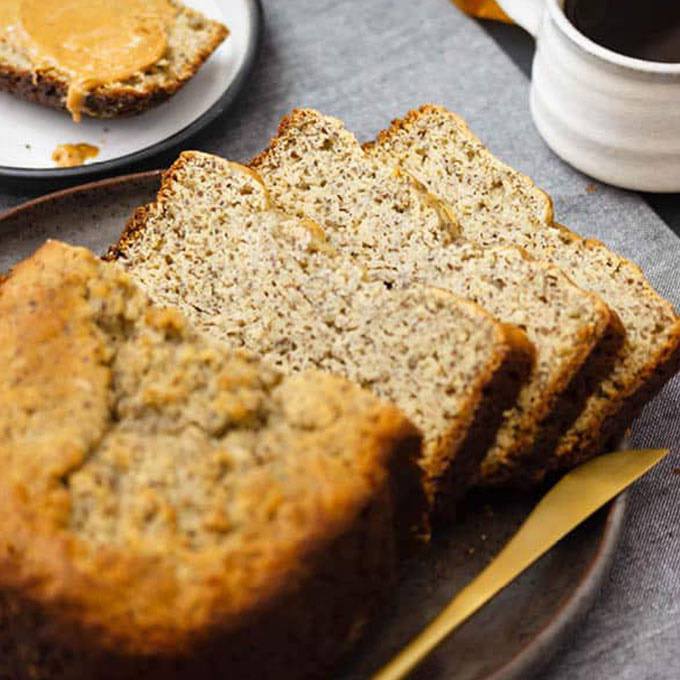 Easy Paleo Bread Machine Bread
mynaturalfamily.com
Bread machines are a Godsend in busy households as they take all the hard work out of kneading and baking, and this paleo chia seeds and flax meal bread recipe is ideal.
---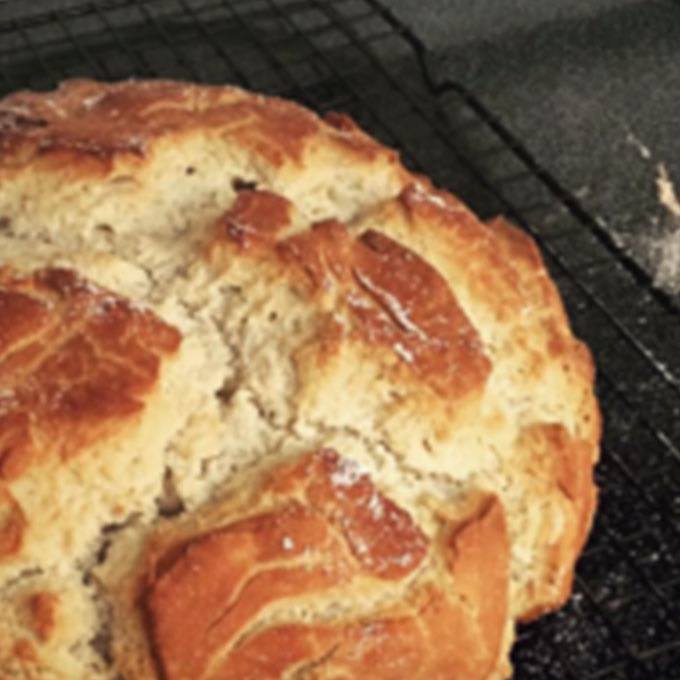 Paleo Cassava Bread
simmerandsprout.com
Use cassava flour and tapioca flour to make this delicious paleo alternative to wheat bread, and you'll never look back – it's light, crusty, and rises just like a regular loaf.
---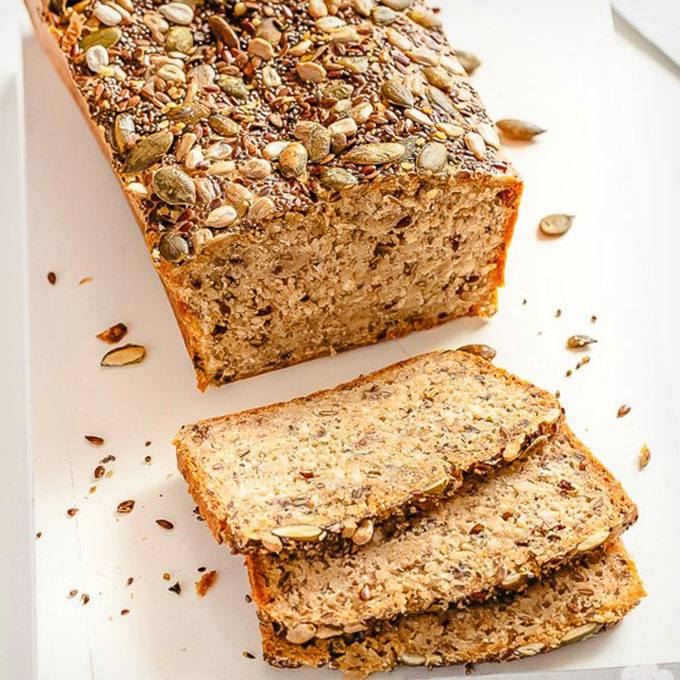 Seed and Nut Sandwich Bread
paleogrubs.com
Full of essential and health-giving nutrients – not to mention being really tasty – this paleo recipe uses a huge variety of seeds and nuts to give a delightfully nutty, chewy bread
---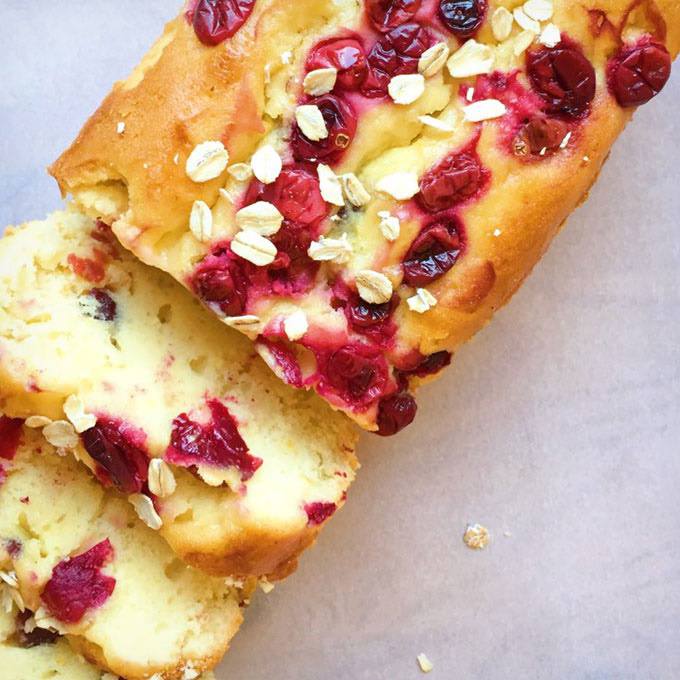 Paleo Cranberry Orange Bread
thedishonhealthy.com
Gluten free and sweetened with raw honey or pure maple syrup, this pretty loaf tastes as good as it looks, thanks to the orange zest, juice, and fresh tangy cranberries.
---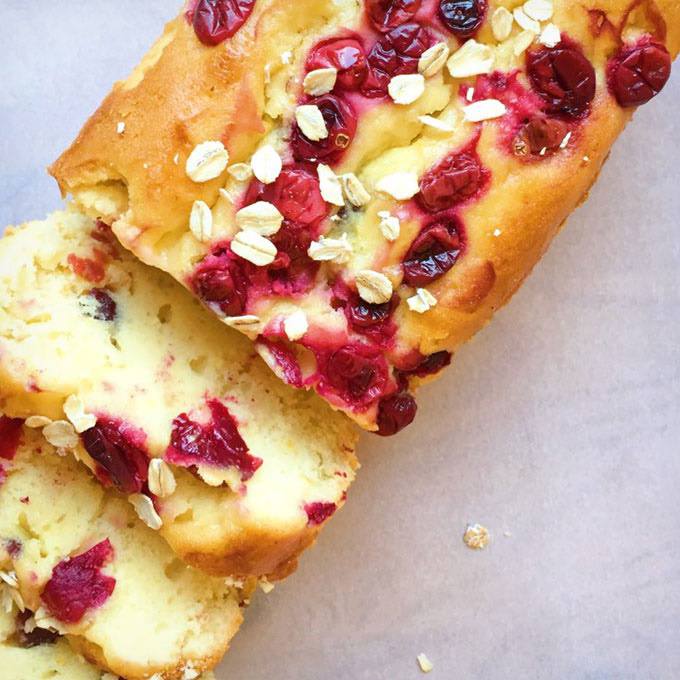 Paleo Cranberry Orange Bread
ambitiouskitchen.com
Gluten and dairy free, this loaf makes a delightful accompaniment to a cup of tea or coffee and is full of flavor, from the fruity cranberry to the tangy orange icing.
---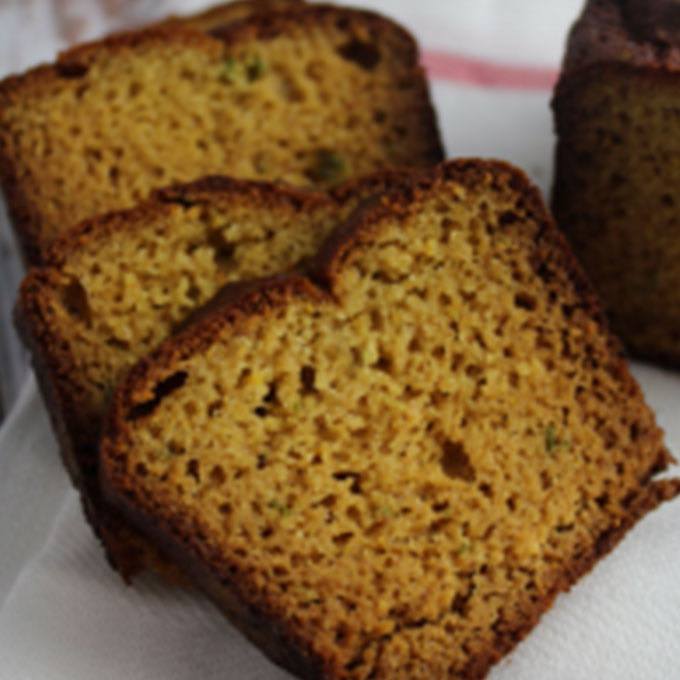 Yellow Squash and Jalapeno Bread
rebootedmom.com
If you thought paleo bread was bland and tasteless, have a go at making this awesome loaf which is moist and flavorsome thanks to the yellow squash and shredded jalapenos.
---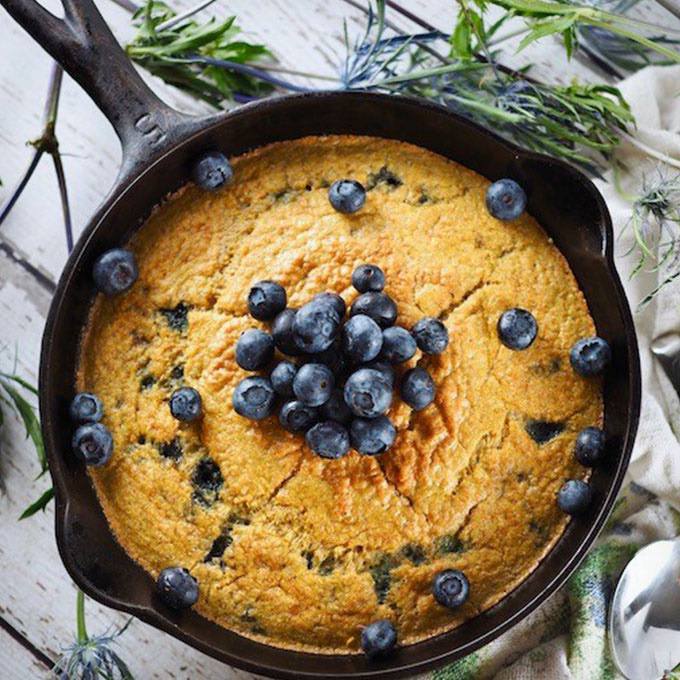 Coconut Flour Blueberry Skillet Bread
foodtofeelgood.com
Perfect for breakfast or for when you really fancy something sweet and nutritious, this coconut flour blueberry skillet bread is perfect, and super filling to keep you going all day.
---
5-Minute Paleo Dump Bread
wholelifestylenutrition.com
Gluten free, grain free, and paleo compatible, this dump bread makes a great base into which you can literally 'dump' 2 cups of any shredded fruit or vegetables you like.
---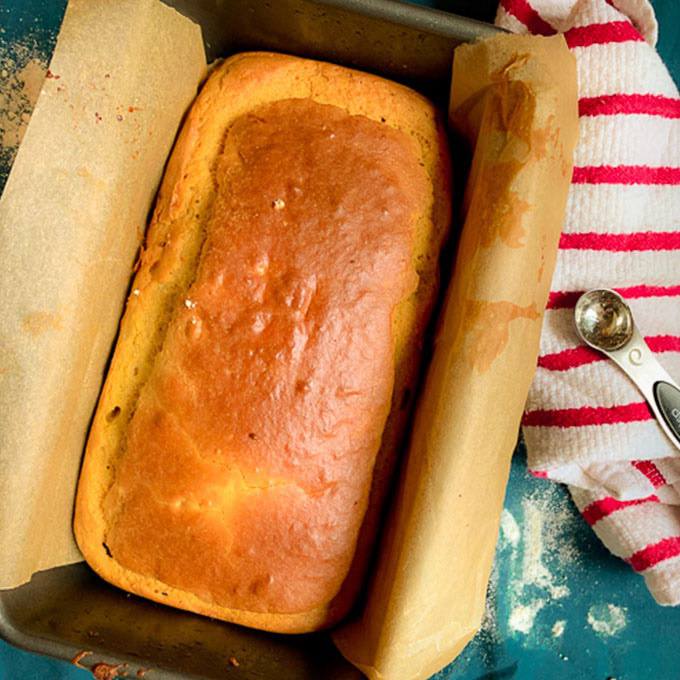 Quick Blender Paleo Bread
restorativecuisine.com
One of the best things about this paleo bread recipe (apart from the taste) is that all of the ingredients can be blended together and then poured into a pan to bake.
---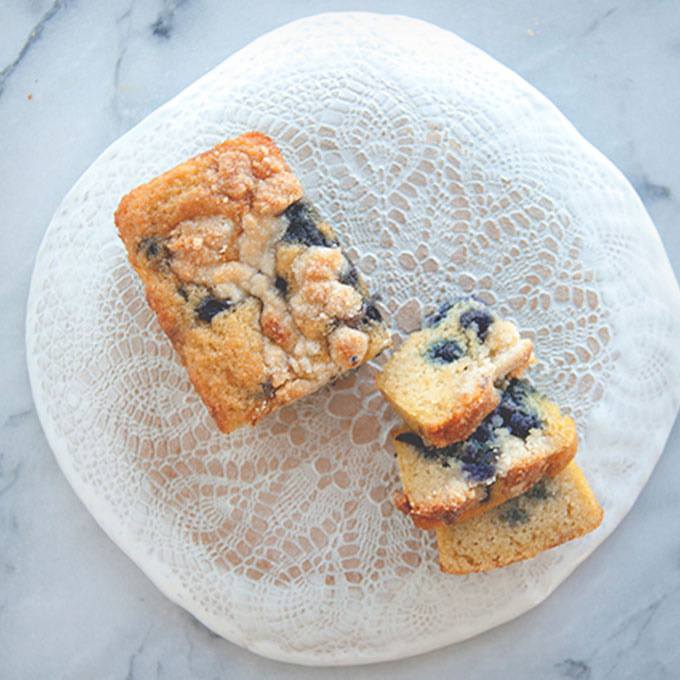 Blueberry Bread with Streusel Topping
thekitchykitchen.com
Fans of blueberry muffins will really enjoy having this paleo blueberry bread – with a maple syrup streusel topping – on hand to slice and enjoy with a morning coffee or afternoon tea.
---
Marbled Chocolate Paleo Pumpkin Bread
whatgreatgrandmaate.com
With pumpkin for moistness and the taste of fall, and chocolate for, well, nobody needs a reason for chocolate, this marble cake is both pretty to look at and delicious to eat.
---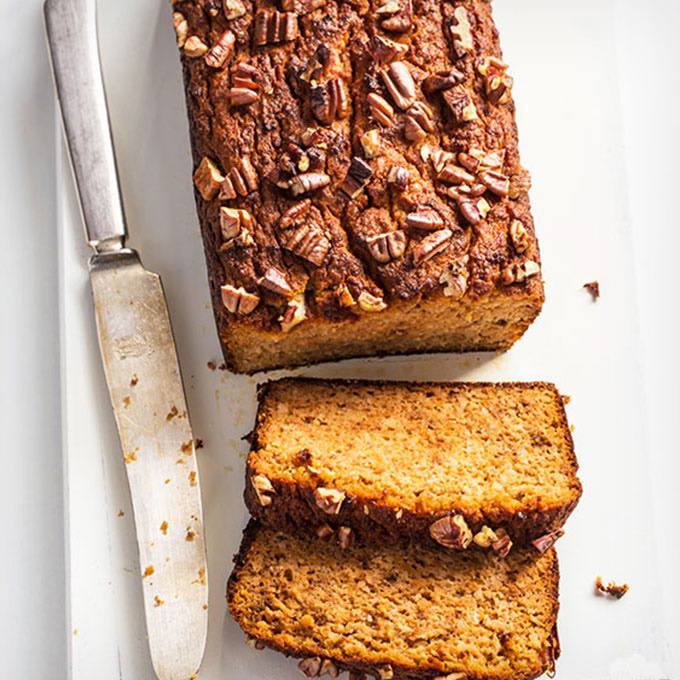 Grandma's Sweet Potato Bread with Pecans
paleogrubs.com
Incredibly versatile, this sweet potato and pecan bread is perfect with jelly, marmalade, or any other sweet spreads, and equally delicious served with a warming soup or bowl of stew.
---
Paleo Pineapple Bread
foodfaithfitness.com
How amazing does this pineapple bread sound? Moist, fruity, and made with coconut flour, sugar, and oil, this bread also contains sweet honey which is offset by the tangy flavor of lime.
---
Cinnamon Roll Bread
livinglovingpaleo.com
Cinnamon rolls are one of life's pleasures that can be off limits to those on a paleo diet, but this cinnamon roll loaf is grain-free and delicious, and drizzled with a sweet vanilla glaze.
---
Ooey Gooey Paleo Monkey Bread
thebananadiaries.com
With no grains, no dairy, and no refined sugars, this monkey bread is also totally vegan so its awesome gooey and stretchy deliciousness can be enjoyed by just about anyone.
---
Chocolate Chip Cookie Bread
purelytwins.com
This low carb chocolate chip cookie bread is moist and soft and full of chocolate chips, but if that's not enough to convince you, it contains maple syrup and nut butter, too.
---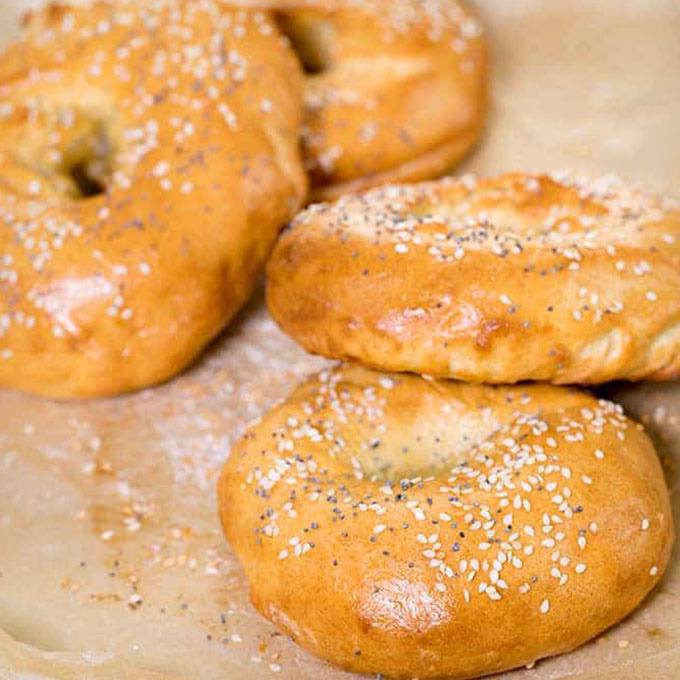 The Best Paleo Bagels
glutenfreeonashoestring.com
This recipe will make sure that you don't have to miss out on bagels for breakfast, and they're so soft and chewy on the inside that you wouldn't know they were grain-free.
---
Grain Free Paleo Bread Rolls
paleoglutenfree.com
The perfect bread roll is soft inside and crusty on the outside, and that's exactly what this grain-free recipe will give you, using a mix of three non-wheat flours.
---
Healthy Coconut Pineapple Bread
skinnyfitalicious.com
Delicious as both a breakfast and an after-dinner treat, this dairy-free and gluten-free coconut pineapple bread contains succulent chucks of juicy pineapple, and is topped with a crunchy pecan topping.
---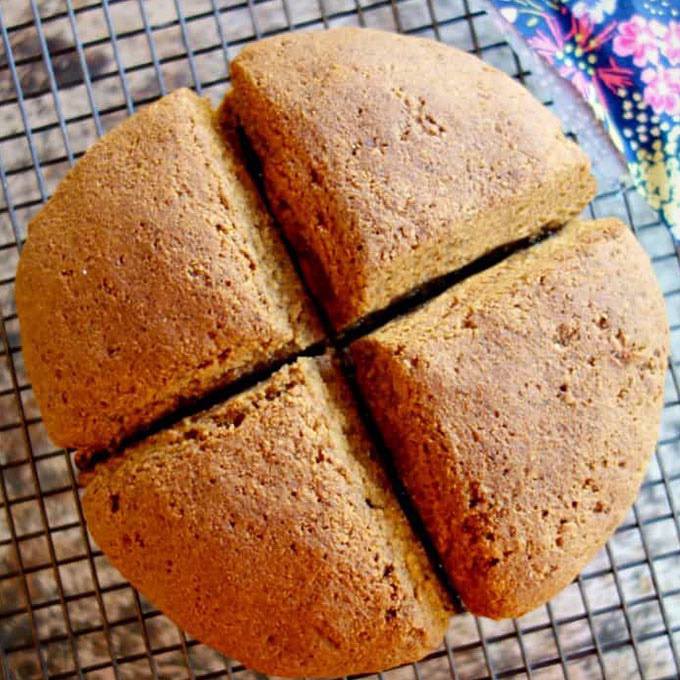 Almond Flour Soda Bread
powerhungry.com
With just five ingredients needed (alongside salt and water), this paleo recipe will result in a tasty soda bread which can be kept in the refrigerator for up to 2 weeks.
---
Paleo Pumpkin Cinnamon Roll Bread
realfoodwithjessica.com
You can see how moist this pumpkin cinnamon roll bread is, thanks to the layer of delicious pumpkin spice swirl and the juicy canned pumpkin which goes into the dough.
---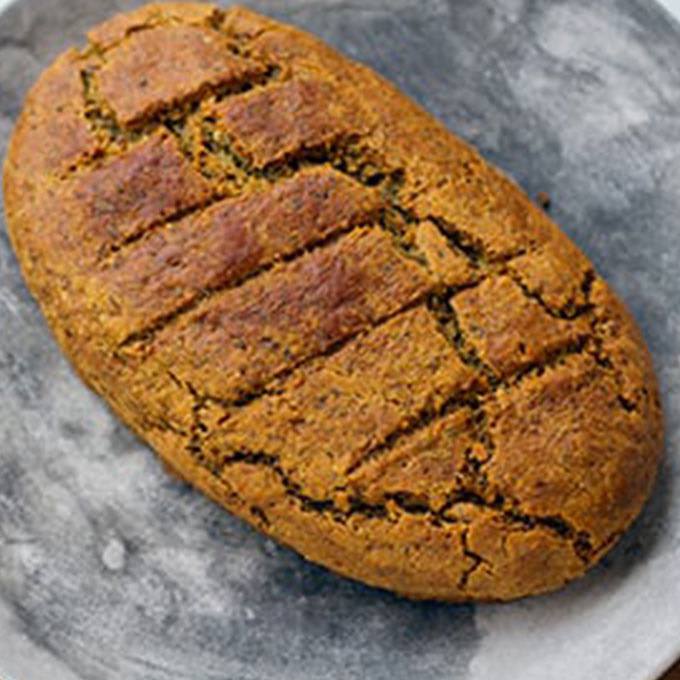 Savory No Baking Tin Bread
irenamacri.com
This dense, savory paleo bread is incredibly easy to make, and doesn't even need a loaf pan to work. Flavor with garlic or onion, or choose Italian herbs if you prefer.
---
Cinnamon Raisin Bread
plentyandwell.com
Every bite you take of this cinnamon raisin loaf will be like having a little slice of comfort, and will perfectly complement a hot cup of tea and a good book.
---
Almond Butter Bread
lowcarbyum.com
Low carb and gluten free, this flourless almond butter bread contains only 1.5 carbs per 1/16th slice and is the perfect alterative to wheat bread, while requiring only 5 ingredients.
---
Paleo Hemp Bread
trinakrug.com
Both nutty and sweet, this hemp seed bread holds its shape and texture well, so is ideal for both sandwiches and toast, or just slathered with your favorite paleo topping.
---
4-Ingredient Paleo Cloud Bread
paleogrubs.com
Cloud bread has it all – it sounds fun, looks pretty, and is incredibly light and fluffy, and by following this particular recipe you are keeping your carbs at an absolute minimum, too.
---
Strawberry Banana Bread
savorylotus.com
Cut into this strawberry banana bread and you will be met with the summery scent of berries, the prettiness of the juicy red fruits, and the chewiness of the sweet bananas.
---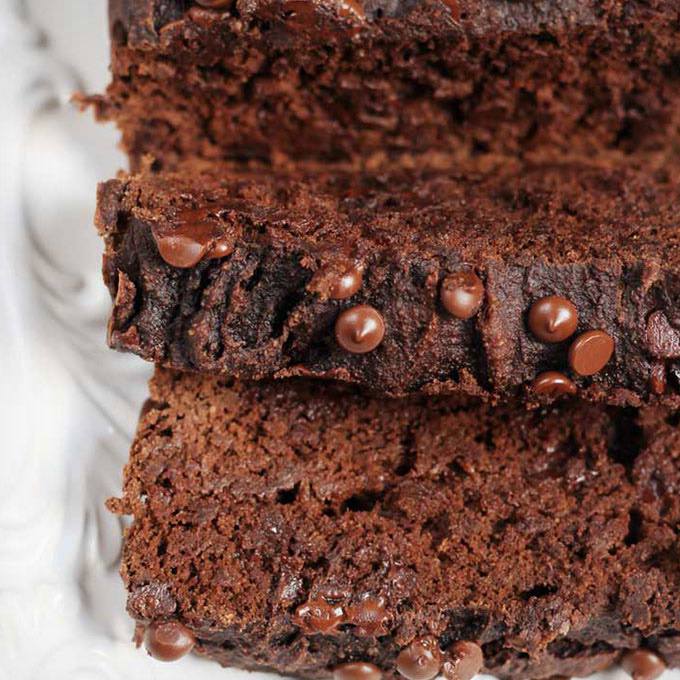 Double Chocolate Banana Bread
paleogrubs.com
We bet you've never seen banana bread that's quite as decadent as this one! Rich, moist, and dark, this version is packed with paleo-friendly chocolate chips and raw cacao powder.
---
Incredible Paleo Pumpkin Bread
downshiftology.com
You know that when a recipe calls for canned pumpkin, chances are there will be pumpkin spice too; this has both, which gives this delicious paleo bread the delightful taste of fall.
---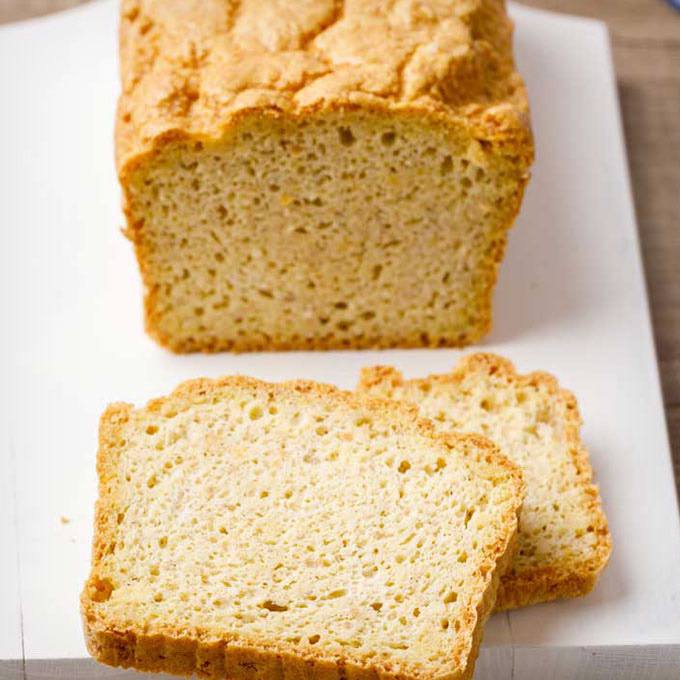 Low Carb Almond Flour Keto Bread
paleogrubs.com
Suitable for both keto and paleo diets, this almond flour loaf needs just 6 ingredients and is super simple to make, yet produces a soft, airy and totally delicious loaf.
---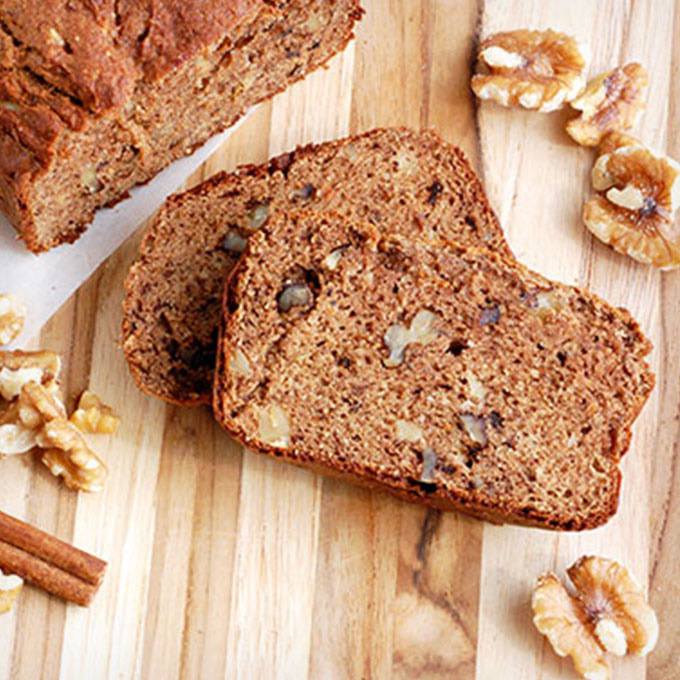 Gluten Free Banana Nut Bread
paleogrubs.com
Banana bread is such a staple when it comes to baking, but this one is special; not only does it contain crunchy walnuts and warming cinnamon, but it's gluten-free and paleo, too.
---
Paleo Rainy Day Biscuits
fearlessdining.com
When a simple bowl of soup just isn't substantial enough, biscuits are a great way to bulk up the meal without being too heavy, and these almond flour and butter ones are perfect.
---
Easy Paleo Dinner Rolls
paleogrubs.com
Dinner rolls are one of the most enjoyable parts of dining out – those little baskets of freshly baked bread are irresistible; enjoy them at home with this simple paleo bread recipe.
---
Microwave English Muffins
thebigmansworld.com
Paleo, vegan, or gluten-free – this recipe has a version to suit all three, but each one will produce a delicious and authentic English muffin that's perfect for breakfast or brunch.
---
The Most Addictive Paleo Garlic Breadsticks
paleogrubs.com
These breadsticks are totally moreish so you may have to resist the temptation to make them every day to get your fix of the herby, garlicky twists of bready deliciousness.
---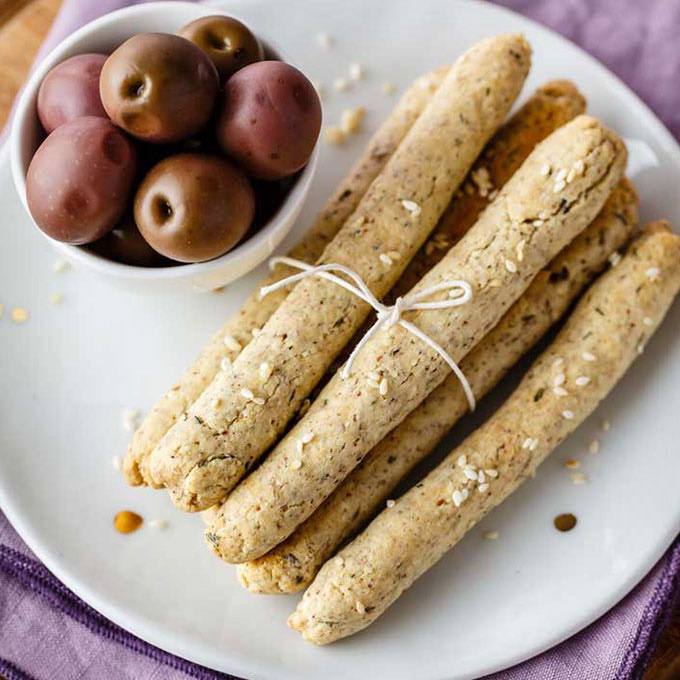 Sesame Grissini Breadsticks
paleogrubs.com
These grissini breadsticks are made with thyme and garlic, although of course you can swap the herbs and seasonings to whatever you want – either way, they'll be delicious and perfect for dipping.
---
Keto Pumpkin Streusel Bread
beautyandthefoodie.com
Pumpkin streusel bread tastes as delicious as it looks, and when it's drizzled with a sweet butter and cream icing, you know it's going to be a decadent keto treat.
---
Cinnamon Streusel Banana Bread
bakerita.com
Mmmm, not only does this cinnamon banana bread have a layer of pecan crumble on top, but it also has one running through the middle for a double dose of comforting cinnamon spice.
---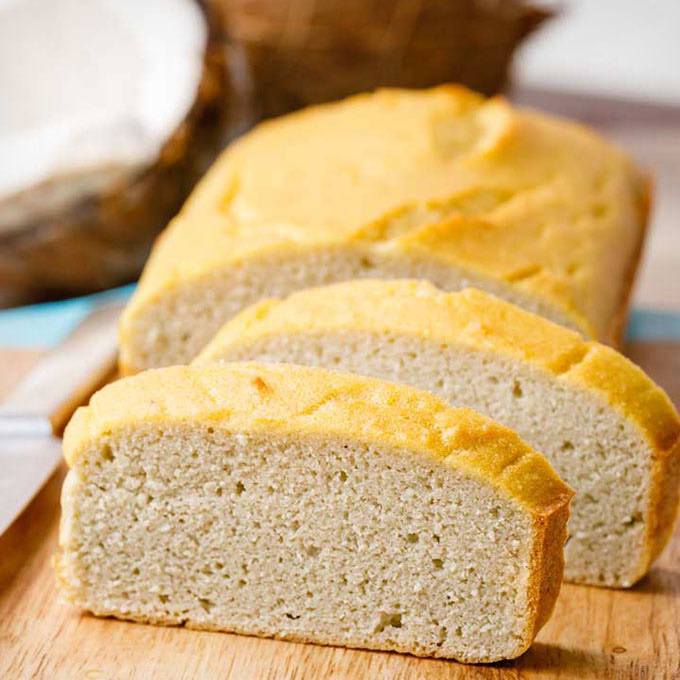 Coconut Flour Bread
paleogrubs.com
With just six ingredients needed, this simple bread loaf is made with coconut flour and oil to give it a distinctive taste, and is best enjoyed just as it is.
---
4 Best Flours for Homemade Paleo Bread
1. Almond Flour
As the name suggests, almond flour is made from blanched, finely ground almonds. The flour is relatively high in protein and also contains many other nutrients such as Vitamin E, zinc, magnesium and iron to name a few.
Substituting wheat flour with almond flour can however be tricky as the almond flour is gluten free. This means that if you are adapting a recipe, the consistency of the end product could be quite different. Without the gluten you will lose some elasticity.
The down side is that almond flour, by nature, is at least twice as expensive as traditional cake flour but by making it at home you can cut costs. The added advantage is that you can make ahead of time and your do-it-yourself flour will stay fresh in the freezer for up to 3 months at a time. If you are using the flour from your freezer, simply remove the amount you need. Allow it to stand for 20 minutes and it's ready to go.
2. Coconut Flour
Coconut flour is made from the dried out pulp of a coconut. It is a delicious gluten free, Paleo suitable flour. It is also a healthy source of fibre, protein and fat.
In terms of baking with coconut flour it is important to realize that adapting recipes can be tricky due to how absorbent coconut flour is. Coconut flour absorbs an incredible amount of liquid, so you can work on using a 1/3rd of the amount of coconut flour in comparison to ordinary flour.
Another fact to be aware of is that most recipes using coconut flour normally contain lot of eggs! This is necessary to bind the ingredients in the recipe together.
Tip: There are hundreds of tried and tested recipes out there, rather follow one of these Paleo coconut bread recipes here, and avoid expensive an disappointing results.
3. Cassava Flour
When it comes to consistency and texture, cassava flour is the one Paleo friendly flour, which behaves most like wheat flour. This makes it a favorite flour to make Paleo breads with.
With most recipes you will be able to use a 1: 1 replacement ratio, making our lives so much easier!
An added bonus to being gluten free is that this flour also supplies a welcome alternative to people who suffer from nut allergies. It really is a winning flour substitute.
There is a downside to utilizing this flour. It has a high carbohydrate content. If you are monitoring your sugar and carbohydrate intake very closely and are not particularly very active it would be wise to consume products made with this flour, in moderation.
4. Tigernut Flour
Surprisingly, despite the name, this flour is actually not made from a nut but rather a small root. It is therefore highly suitable for those who struggle with nut allergies.
Tigernuts were originally found in Northern Africa and the Mediterranean. If we had to go back a few million years, Tigernuts would have made up about 80% of our Paleo diet.
Tigernuts not only contain fibre, iron and potassium but also act as a functional food, a prebiotic (fuel for the good bacteria in your gut to thrive).
A second advantage is that this flour can be used in a 1:1 ratio when adapting your favorite bread recipe.