Next time your craving a sweet treat or feel that dessert craving kicking in, give one of these incredible paleo dessert recipes a try! They're all gluten-free, dairy-free and grain-free and use natural ingredients for extra nutrition and goodness. Enjoy! All of these easy desserts are really, really good and make the perfect healthy treat to satisfy your sugar cravings.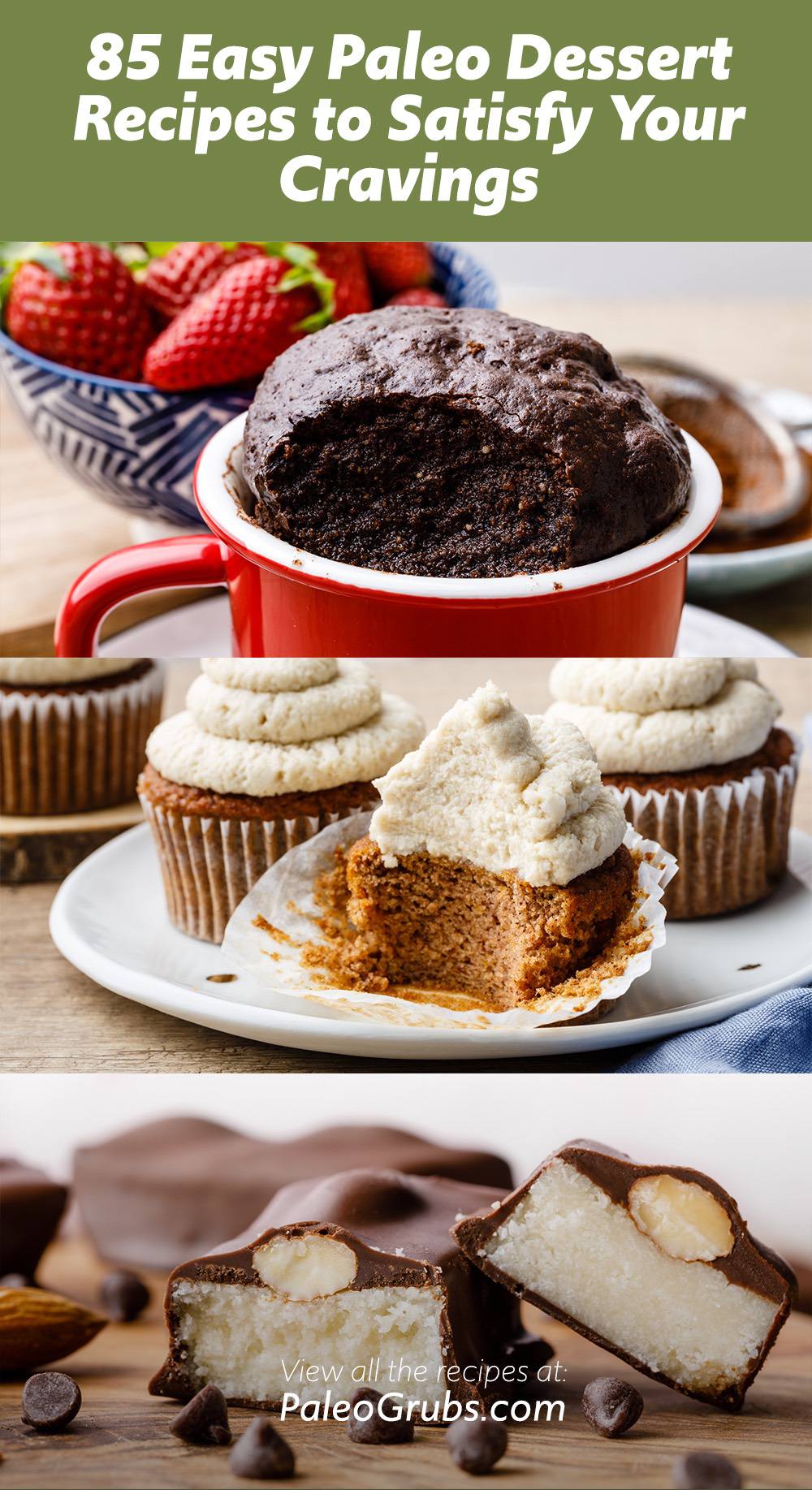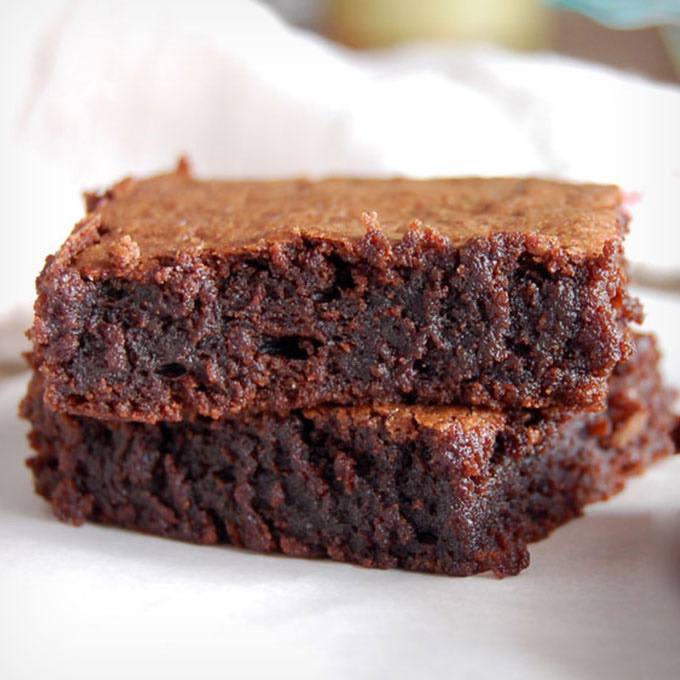 Fudgy Paleo Brownies
paleogrubs.com
Chewy, moist brownies are possible on a paleo diet, thanks to the almond butter and maple syrup – eat these rich, chocolatey ones warm with ice cream, or cold with your afternoon cup of tea.
---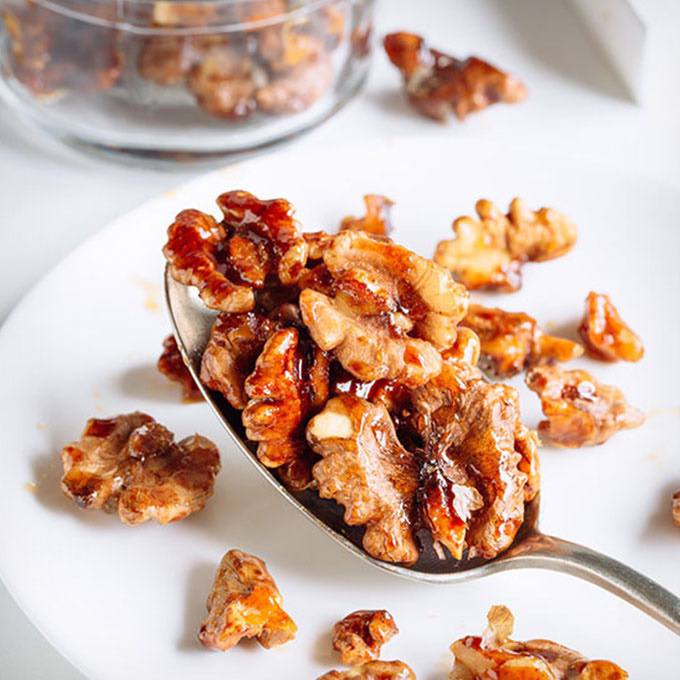 Cinnamon and Honey Roasted Walnuts
paleogrubs.com
You can have delicious snacks to munch on and still be totally guilt-free thanks to these cinnamon and honey roasted walnuts which need just 10-20 minutes in the oven.
---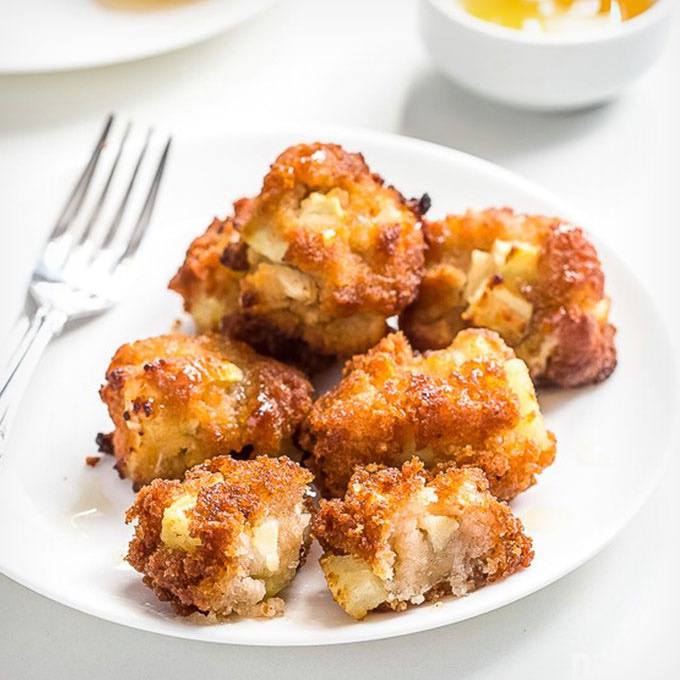 Healthy Oven Baked Apple Fritters
paleogrubs.com
Baked instead of fried, these apple fritters are a combination of chopped apples and an arrowroot and coconut flour batter which has been flavored with just the right amount of spice.
---
Easy Banana Ice Cream
paleogrubs.com
If you haven't discovered frozen banana ice cream, you're missing out because it is delicious, and these recipes show you how to create a strawberry, vanilla, and strawberry version, too.
---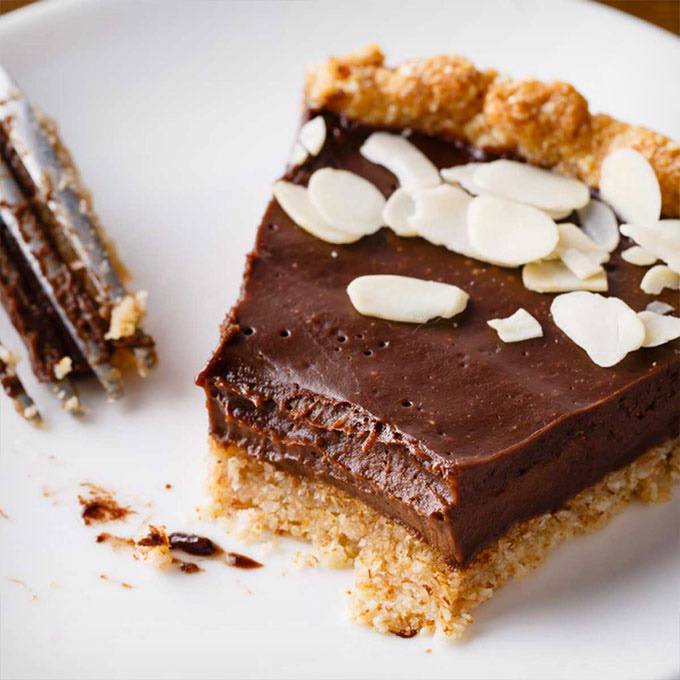 Dark Chocolate Paleo Pie with Homemade Crust
paleogrubs.com
Paleo-friendly and dairy free, this amazing chocolate pie uses only natural ingredients such as coconut, cacao, and honey and is crammed with health benefits so you can tuck in without feeling guilty.
---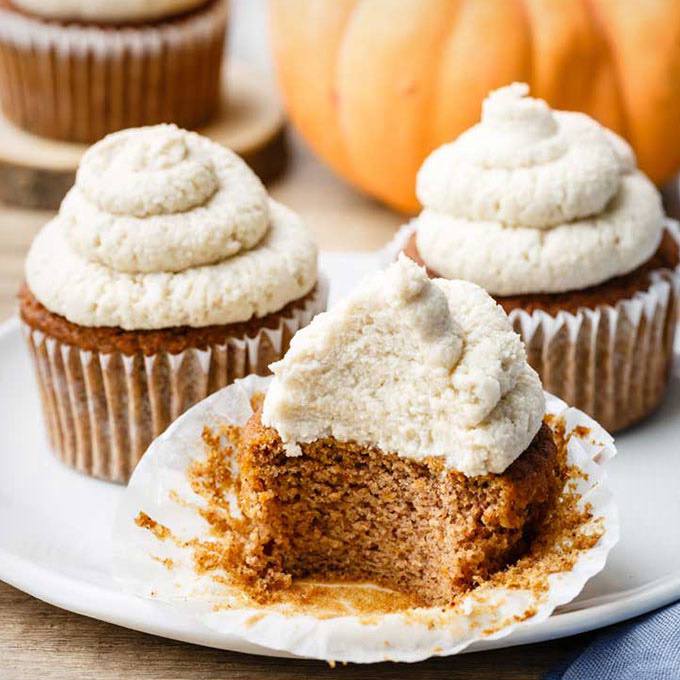 Pumpkin Paleo Cupcakes with Maple Syrup Frosting
paleogrubs.com
While these pumpkin cupcakes are delicious, the star of this recipe has to be the maple syrup frosting, which looks like fluffy white clouds as it sits on top of the cakes.
---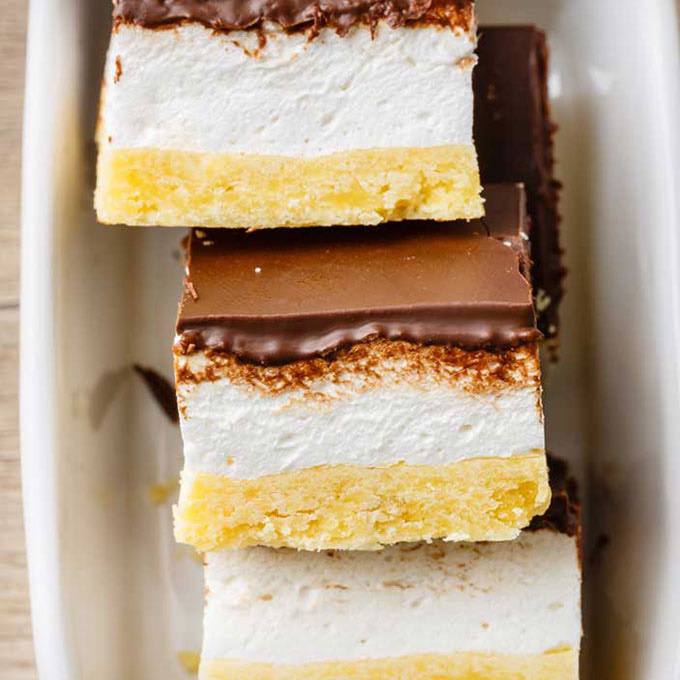 Dreamy Paleo S'mores Bars
paleogrubs.com
Look how gorgeous these S'mores bars are! Made with an almond flour crust and homemade marshmallow, these bars are topped with a dark chocolate and coconut oil mixture until it sets.
---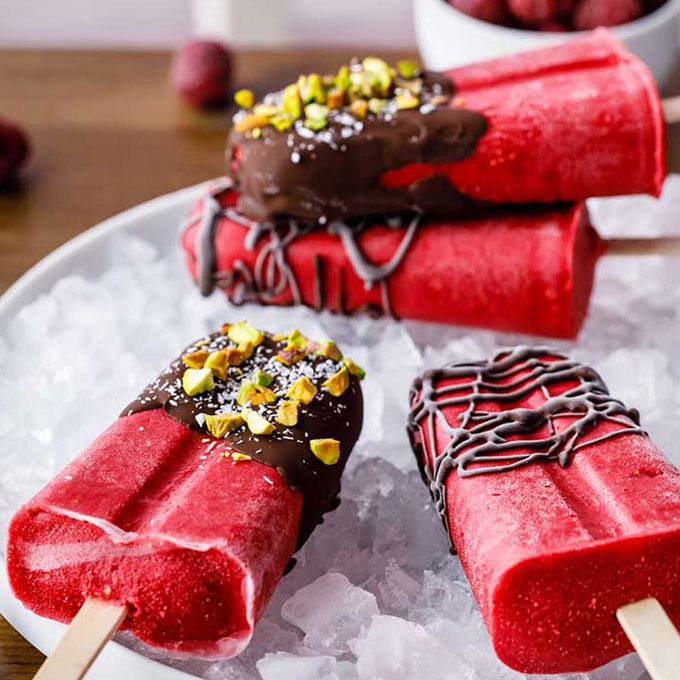 Dark Chocolate Dipped Raspberry Popsicles
paleogrubs.com
Stay cool in the summer sun with these homemade raspberry coconut popsicles which use just frozen raspberries, coconut milk, and honey before being dipped in or drizzled with dairy-free dark chocolate.
---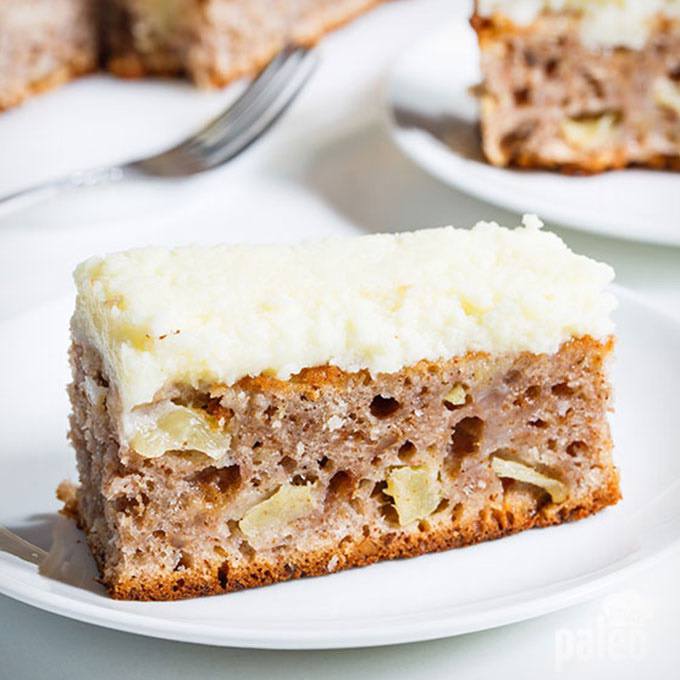 Hummingbird Bars
paleogrubs.com
Stay ahead of the game and ward off temptation by making a batch of these beautiful hummingbird bars which are smothered in a delicious cashew nut, honey, and cinnamon frosting.
---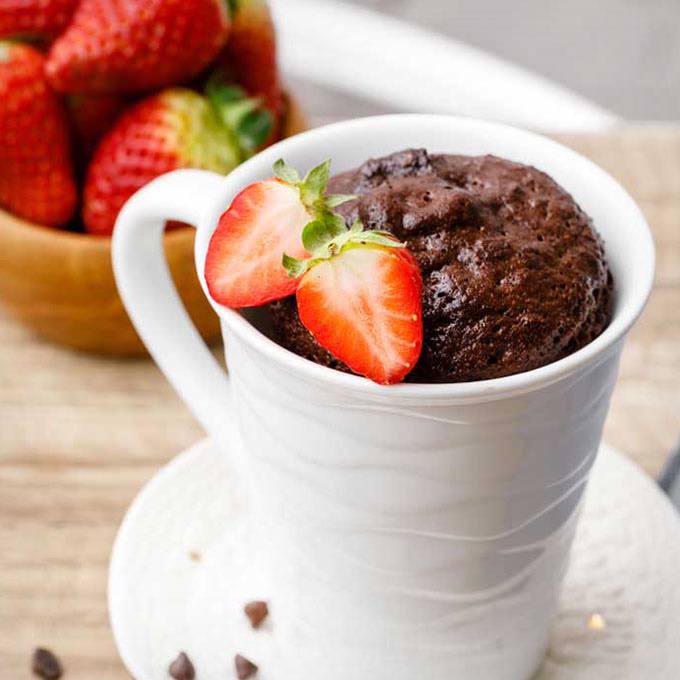 Dark Chocolate Coconut Flour Mug Cake
paleogrubs.com
Satisfy those choco-cravings with a single portion of chocolate cake which is made in a mug and cooked in under 2 minutes; it's made using coconut flour and cacao to keep it paleo-friendly.
---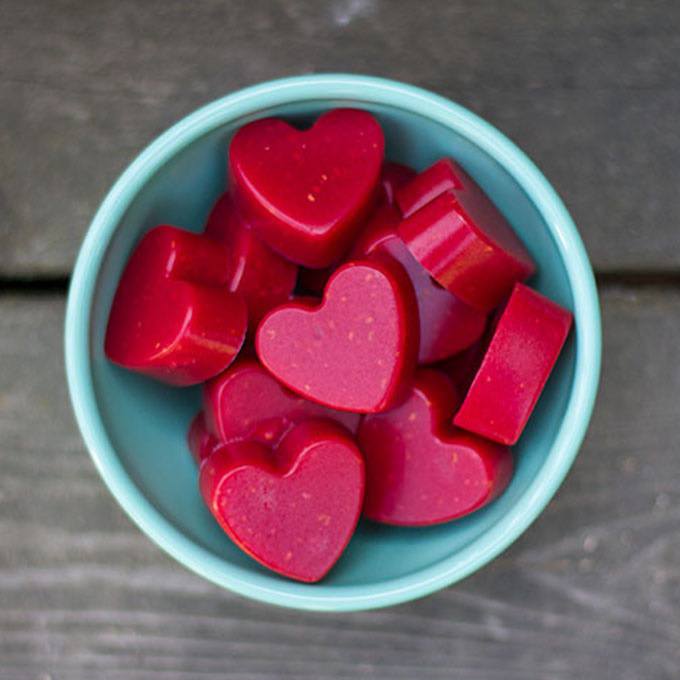 Lemon Raspberry Gummies
autoimmunewellness.com
Gelatine plays an important part in our health, but if you don't fancy making and eating bone broth, have a go at making these pretty little gummies using grass-fed gelatin and raspberries, instead.
---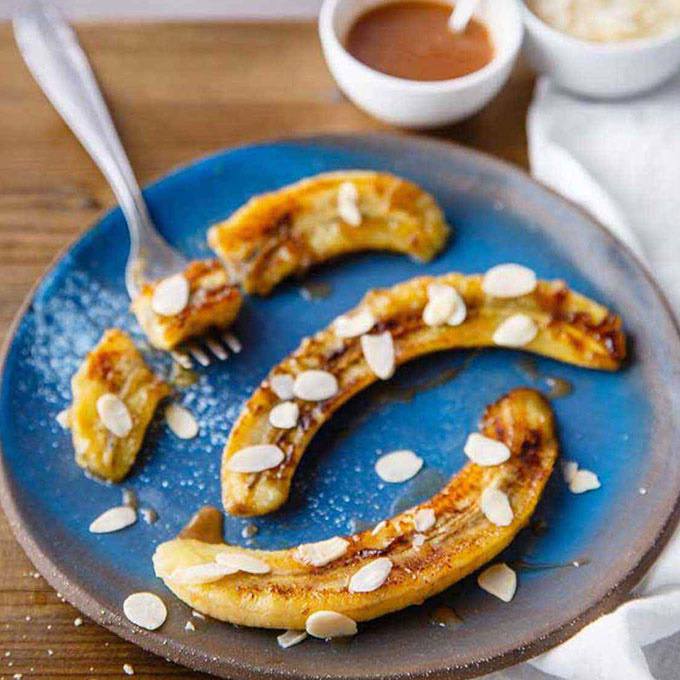 Fried Honey Banana
paleogrubs.com
Fried bananas alone are wonderfully sweet and gooey, but when you add in honey and cinnamon you reach a whole new level of deliciousness; the best part is, they're totally good for you!
---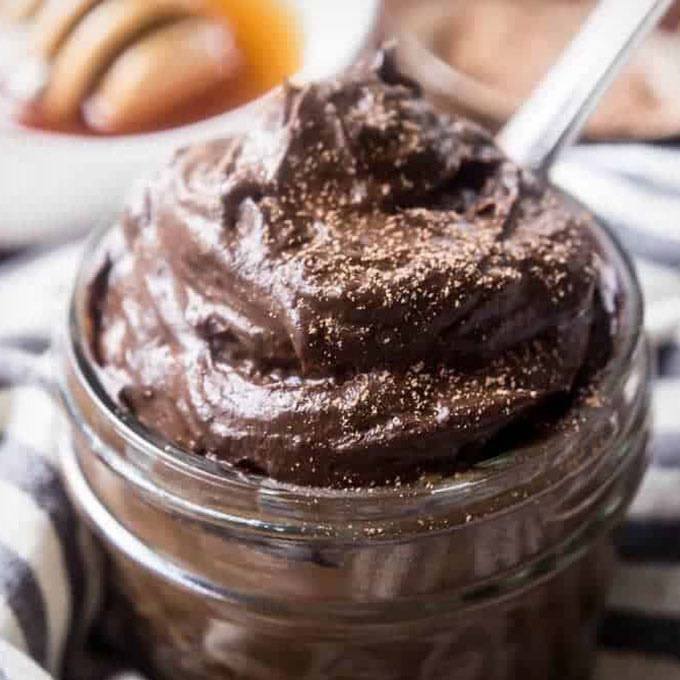 Avocado Chocolate Pudding
wickedspatula.com
Rich, dark, and silky…this dessert has all the markings of something totally delicious and bad for you, except it's not, as it's made with avocado, honey, cocoa powder, and a splash of vanilla.
---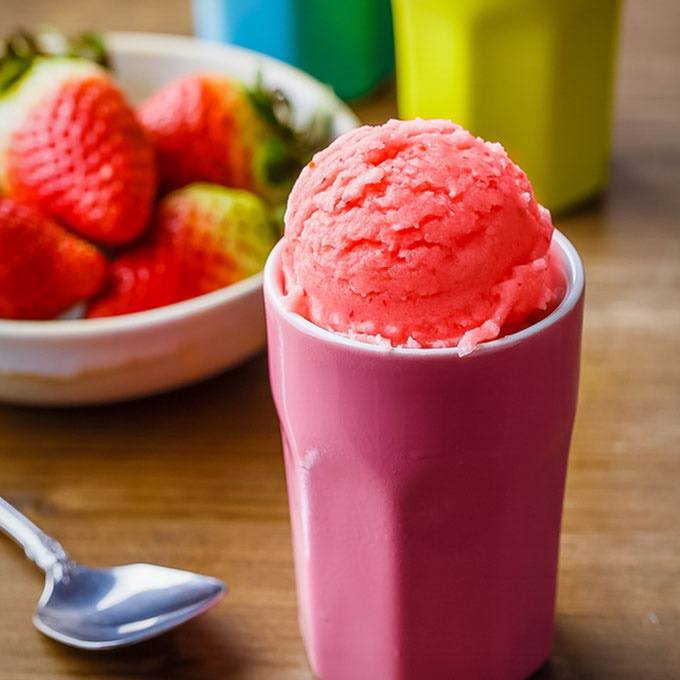 Fresh Strawberry Sorbet
paleogrubs.com
Incredibly easy to make and super healthy, this strawberry sorbet uses balsamic vinegar to break up the sweetness of the berries and the honey, to give it the right amount of tartness.
---
Paleo Coconut Chocolate Cake
livinghealthywithchocolate.com
Not all desserts have to be overly sweet, and this paleo dessert recipe is the perfect example; chocolate cake, topped with a coconut honey layer, and finished with a chocolate glaze.
---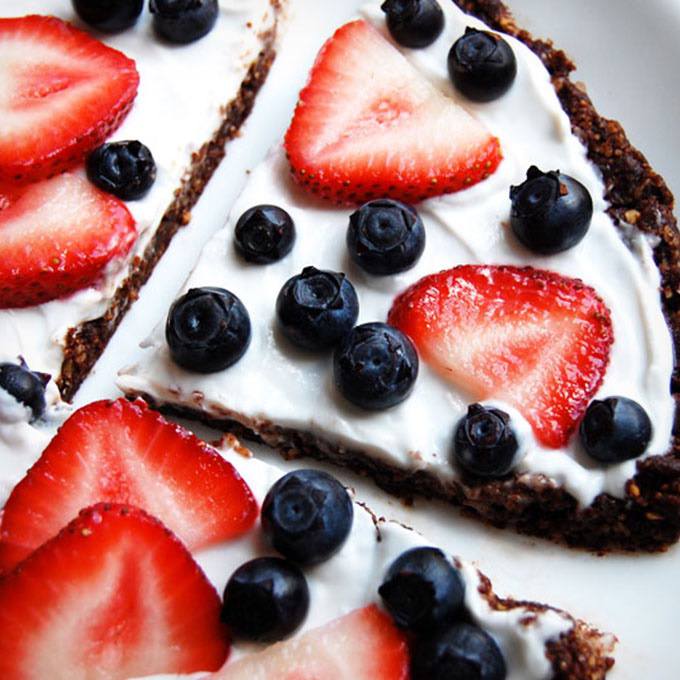 Dessert Fruit Pizza
paleogrubs.com
The base of this pizza is made using dates and walnuts, while the topping is a deliciously creamy coconut and honey blend which is spread on top and finished off with fresh, vibrant berries.
---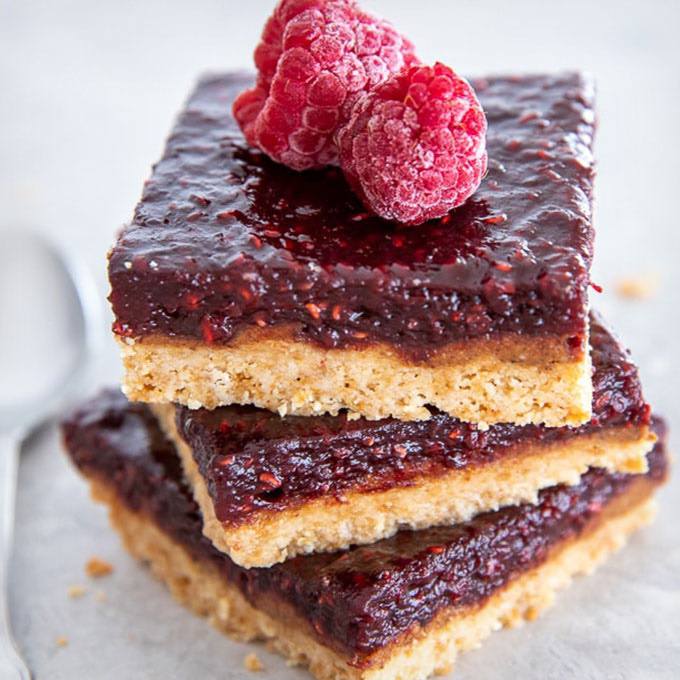 Raspberry Almond Butter Bars
notenoughcinnamon.com
Homemade jam is always nicer than store-bought, and it's used in this dessert recipe to provide a fruity layer on top of the almond flour and coconut sugar crust.
---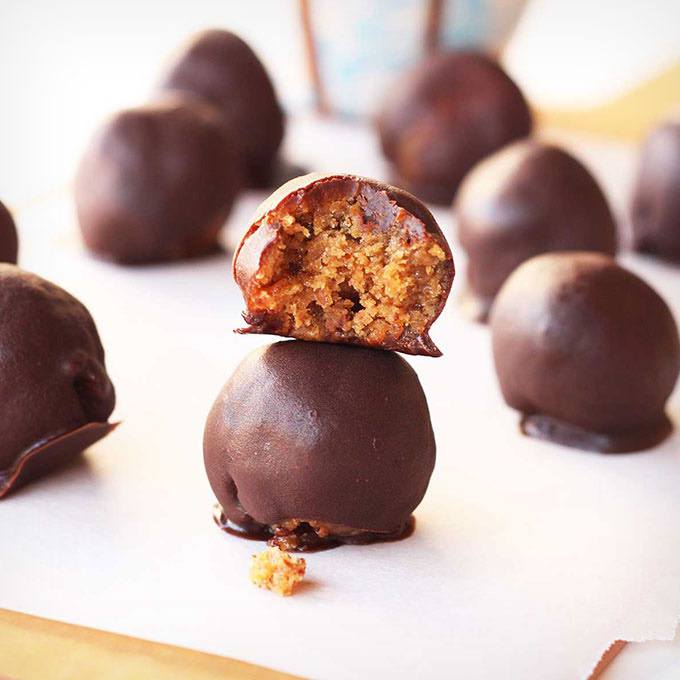 Dark Chocolate Almond Butter Buckeye Balls
paleogrubs.com
Give buckeye balls a more grown-up makeover with this recipe, which uses Medjool dates and almond butter as a base, which is dipped in a delectable cocoa and maple syrup coating.
---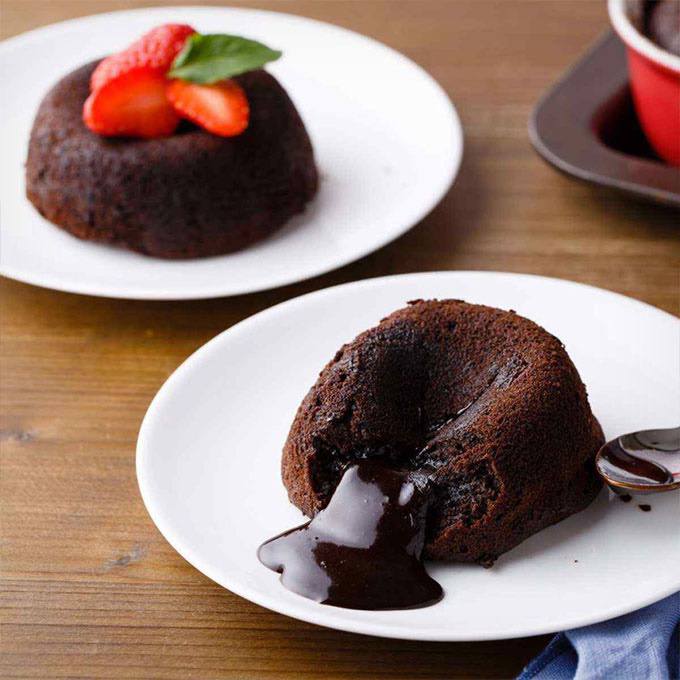 6-Ingredient Molten Chocolate Lava Cakes
paleogrubs.com
Lava cakes are right at the top of the list of indulgent desserts, but this one can be enjoyed guilt-free as it's made with cacao powder and paleo-approved dark chocolate.
---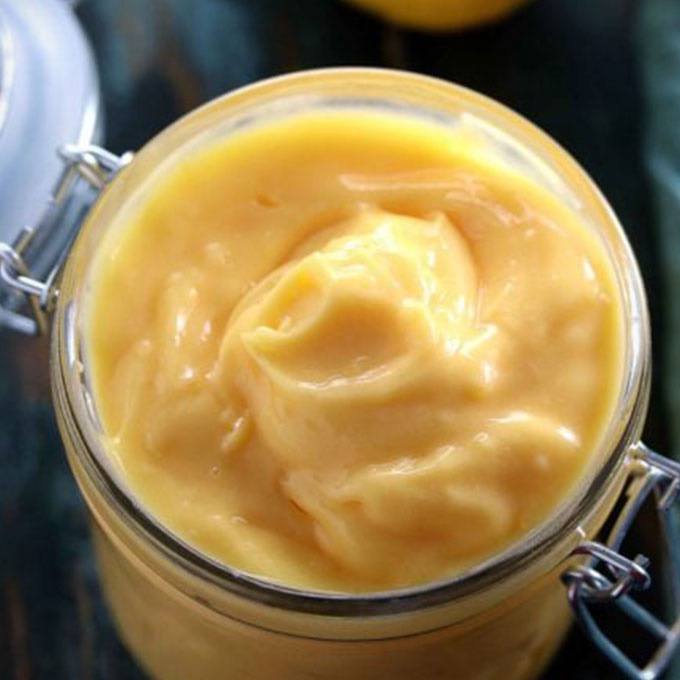 Lemon Curd
mypcoskitchen.com
Creamy, smooth, and with the perfect balance between citrusy and sweet, this homemade lemon curd is sugar-free and delicious, and totally paleo-friendly, whether you spread it on bread or add it to desserts.
---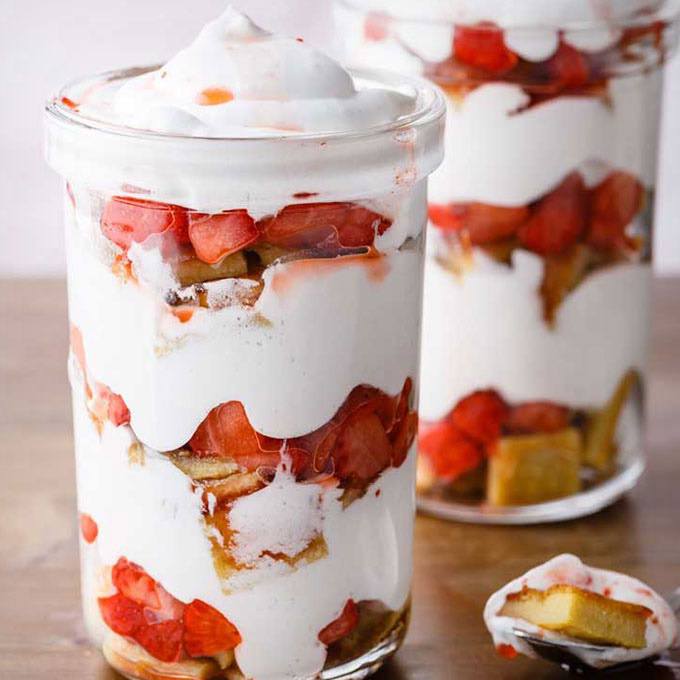 Strawberry Shortcake in a Jar
paleogrubs.com
Presentation is key when it comes to entertaining guests, so make this strawberry shortcake in a jar and let the colors and layers shine through – they won't even know it's paleo!
---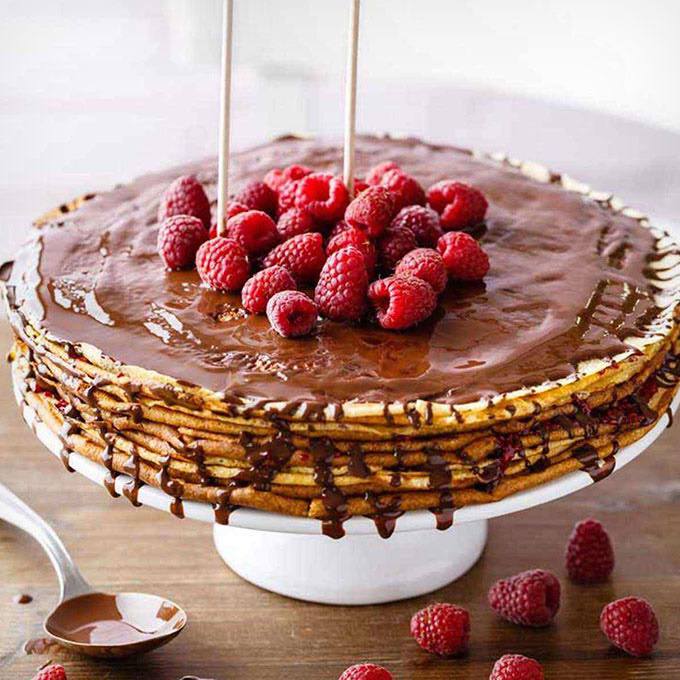 Layered Raspberry Crepe Cake
paleogrubs.com
This raspberry crepe cake looks like something a Michelin star chef would create, and yet it's deceptively easy and made entirely from scratch, right down to the raspberry and chia seed jam.
---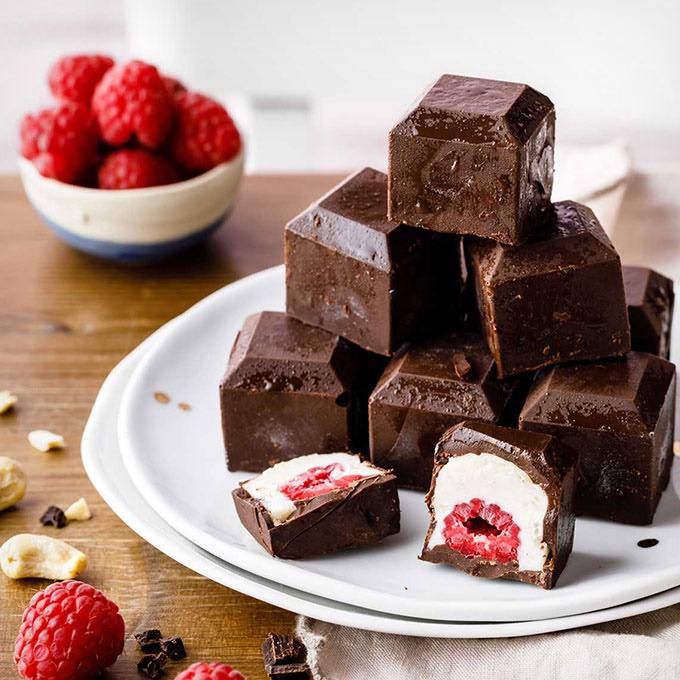 No Bake Chocolate Raspberry Cheesecake Bites
paleogrubs.com
These no-bake cheesecake bites contain everything you love about cheesecakes – fruit, topping, and as an added bonus, chocolate – but without the high levels of sugar and dairy you would find in a regular recipe.
---
Honey Almond Fudge Cups
paleorunningmomma.com
Using almond butter and honey (or maple syrup for a vegan option), you can make these creamy fudge cups which are generously-sized and honeyed enough to satisfy the sweetest tooth.
---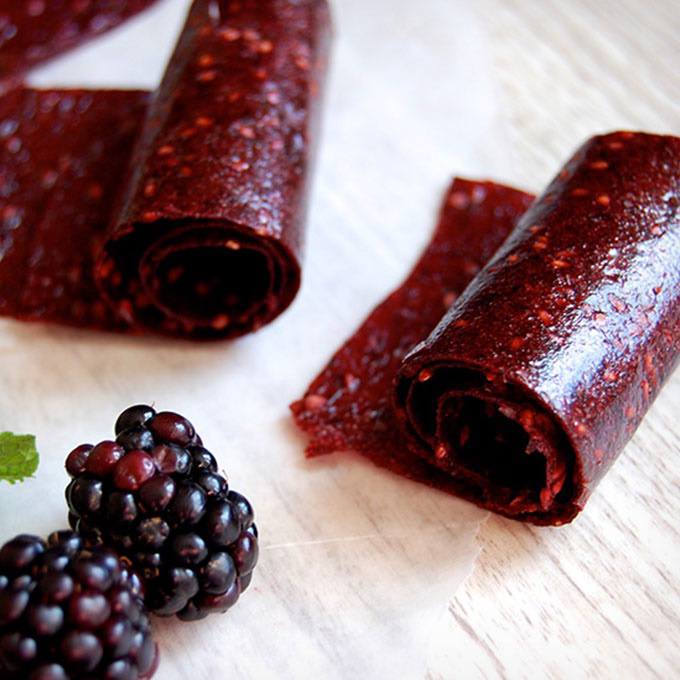 Homemade Blackberry Paleo Fruit Roll-ups
paleogrubs.com
Fruit roll-ups are a great snack to give to kids but can be incredibly high in sugar and additives. Make your own blackberry and mint versions which are sweetened only with honey.
---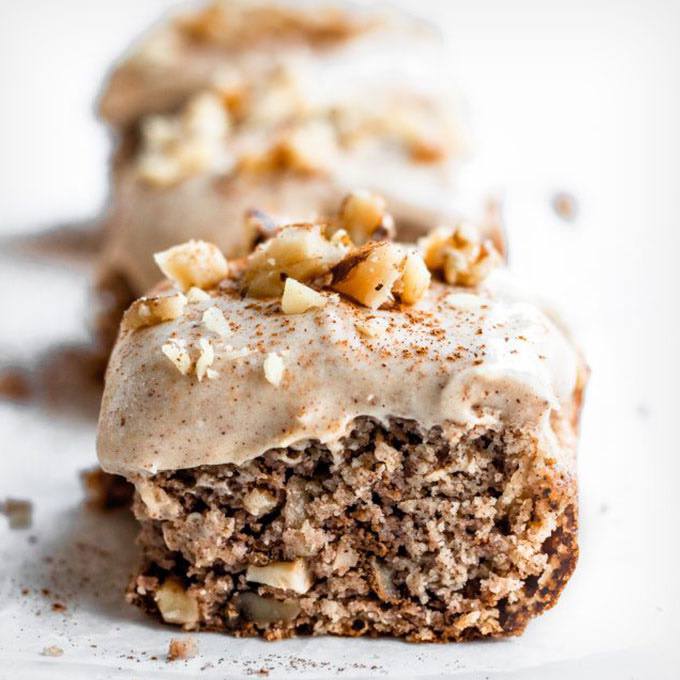 Gluten Free Apple Cake
simplyjillicious.com
Apple and caramel is a delightful combination, which is why this gluten-free cake is so delicious; it's made with shredded apples and topped with a creamy coconut milk and honey frosting.
---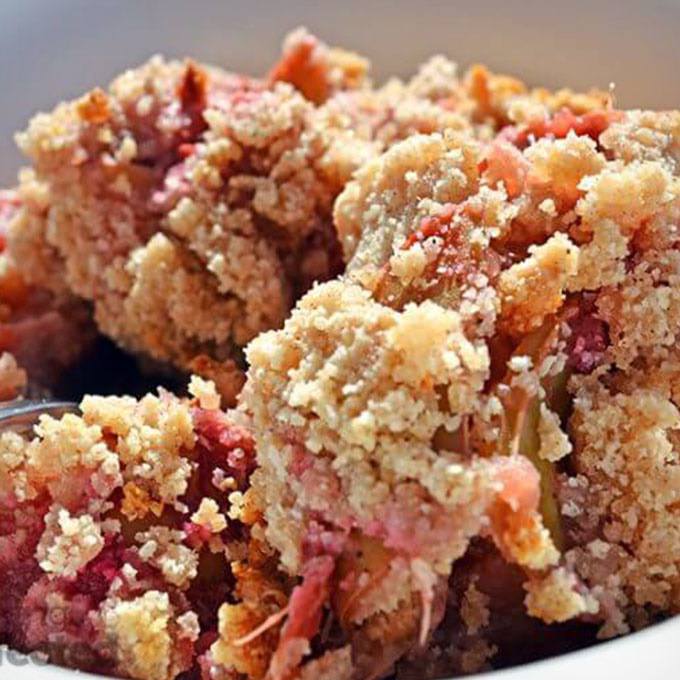 Crunchy Paleo Rhubarb Crisp
cookingperfected.com
With soft, juicy apples and succulent rhubarb underneath, and a crunchy honey and cinnamon crisp on top, this fruit crumble is equally delicious whether you eat it hot or cold.
---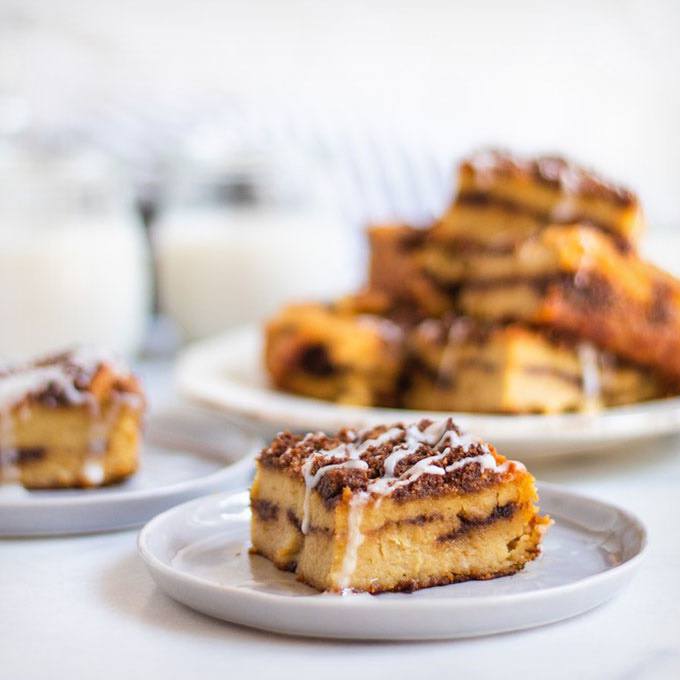 Cinnamon Coffee Cake
thebananadiaries.com
Coconut and sweet potato are what gives this delicious cinnamon coffee cake its sweetness, and since it's dairy-free, gluten-free, and nut-free, everyone will get the chance to try a slice.
---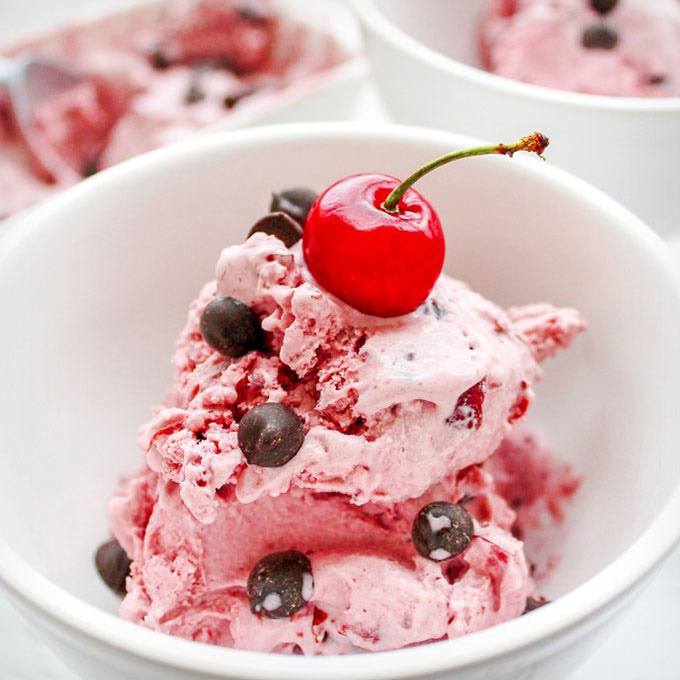 Chocolate Cherry Paleo Ice Cream
thebetteredblondie.com
Forget trying to find a decent, tasty paleo-friendly ice cream in the stores and make your own using an ice cream maker and just five ingredients, including full fat coconut milk.
---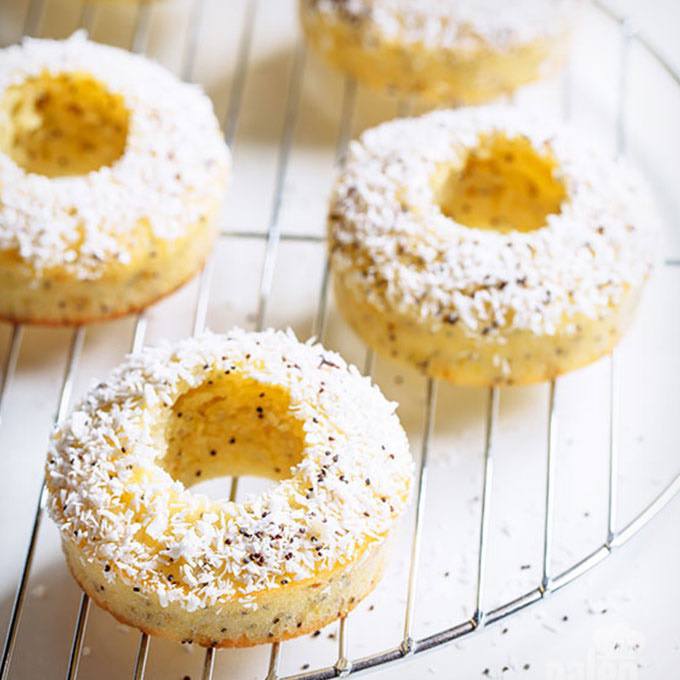 Lemon Poppy Seed Baked Donuts
paleogrubs.com
Looking like little rounds of sunshine, these lemon poppy donuts are baked rather than fried, and use no wheat flour making them a far better option for anyone on the paleo diet.
---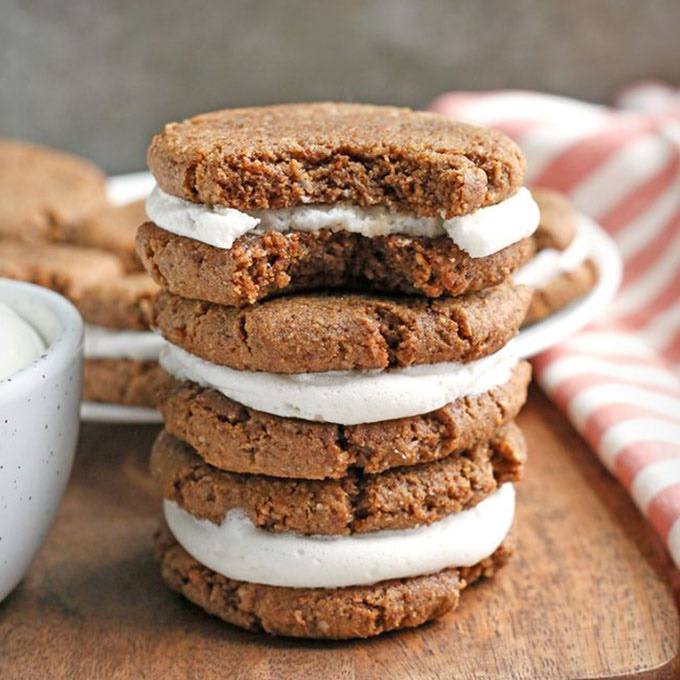 Oatmeal Cream Pies
realfoodwithjessica.com
Cream pies are a childhood staple and something you probably miss from when you were a kid, but even with a restricted diet, these oatmeal-type cream-filled cookies can still be enjoyed.
---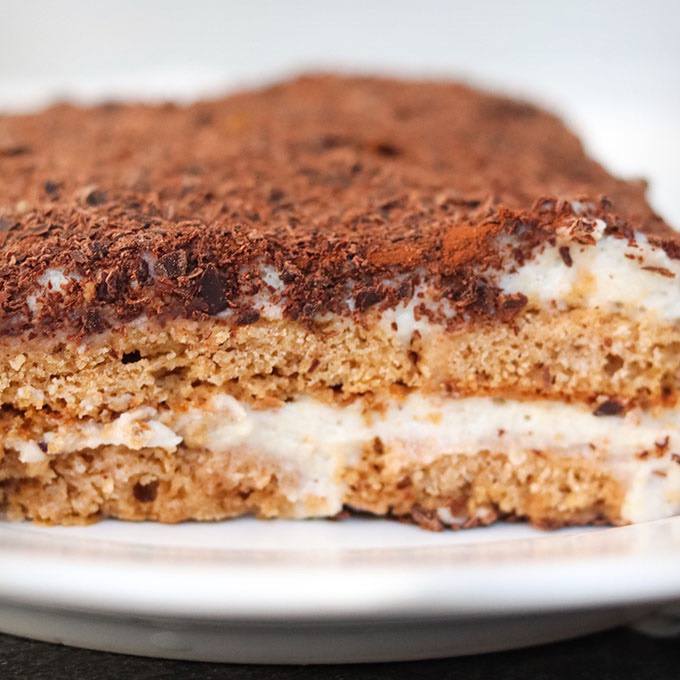 Tiramisu
paleobythepenny.com
Tiramisu translates as 'pick me up', and that's exactly what this totally moreish paleo-friendly dessert will do – the cashew 'mascarpone' and sugar cookie 'lady fingers' mean you'll never notice the difference.
---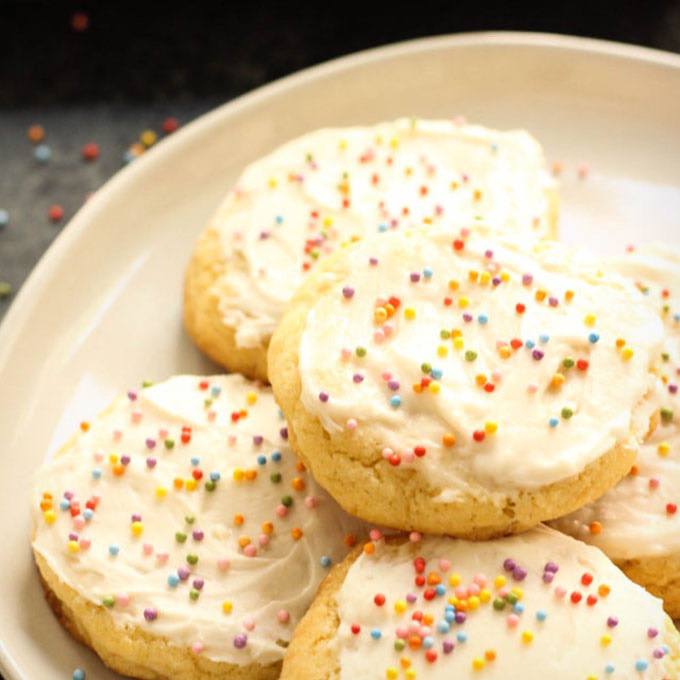 Soft Paleo Sugar Cookies
wholekitchensink.com
Soft, chewy, and baked to perfection, these sugar cookies use paleo-compatible ingredients like cassava flour and coconut sugar, and are topped with a coconut cream and maple syrup frosting.
---
No Bake Paleo Chocolate Almond Butter Bars
beamingbaker.com
What happens when you want a sweet but homemade treat and haven't got time to bake? These 4-ingredient chocolate almond butter bars are perfect, and need no baking at all.
---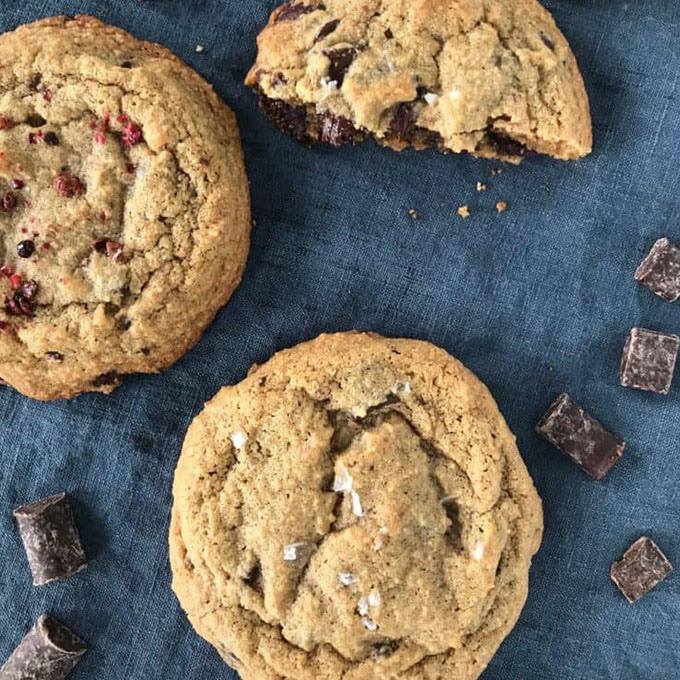 Big Fat Chocolate Chunk Cookies
paleoglutenfreeguy.com
Gluten, grain, dairy, soy, and refined sugar-free, these cookies can be enjoyed by almost anyone, no matter their lifestyle, which is just as well because we all need chocolate chip cookies sometimes, right?
---
Lemon Bars
erinliveswhole.com
Bright, light, and cheerful – not to mention delicious – this lemon bar dessert recipe uses almond and coconut flour for the crust, and is finished with a tangy lemon curd-style filling.
---
Pistachio Pudding
unconventionalbaker.com
This might just be the healthiest dessert you have ever eaten; look how cool it looks, too! Made with avocado, spinach, and pistachios, this creamy pudding has a hint of rose, too.
---
Lemon Cookie Dough Bites
plentyandwell.com
Cookie dough is one of those desserts that makes you feel like a kid who's been caught licking the wooden spoon, but this lemon cookie dough won't get you into trouble at all.
---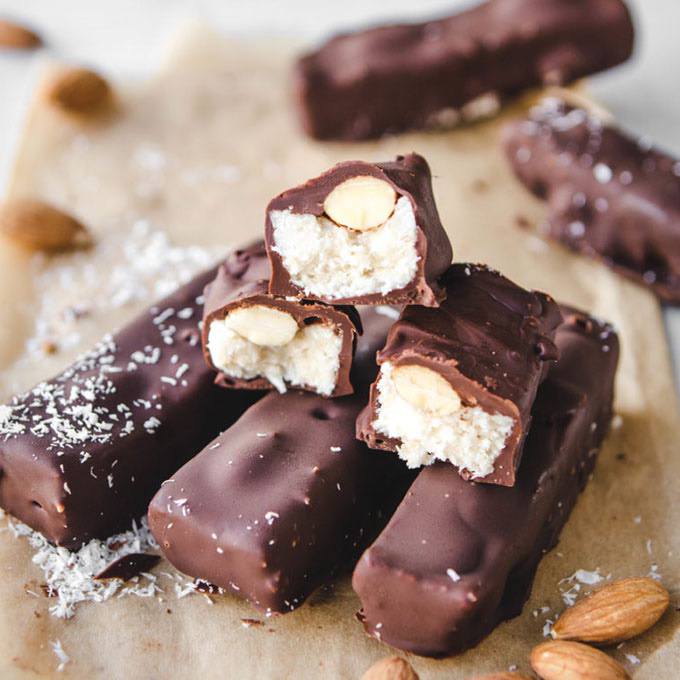 Homemade Almond Joy Bars
frommybowl.com
Vegan and paleo, and with only 6 ingredients, these almond joy bars will definitely spread happiness, as the coconut and almond center is encased in a creamy vegan chocolate coating.
---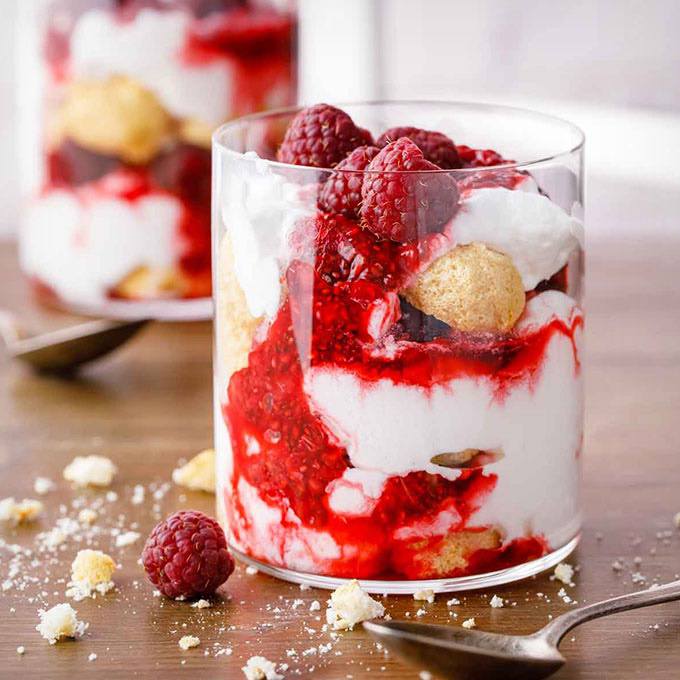 Raspberry Eton Mess
paleogrubs.com
Doesn't whipped coconut cream sound heavenly? Used in place of heavy cream, this version can be used to make a delicious and summery paleo-friendly Eton mess dessert, including homemade meringue and raspberries.
---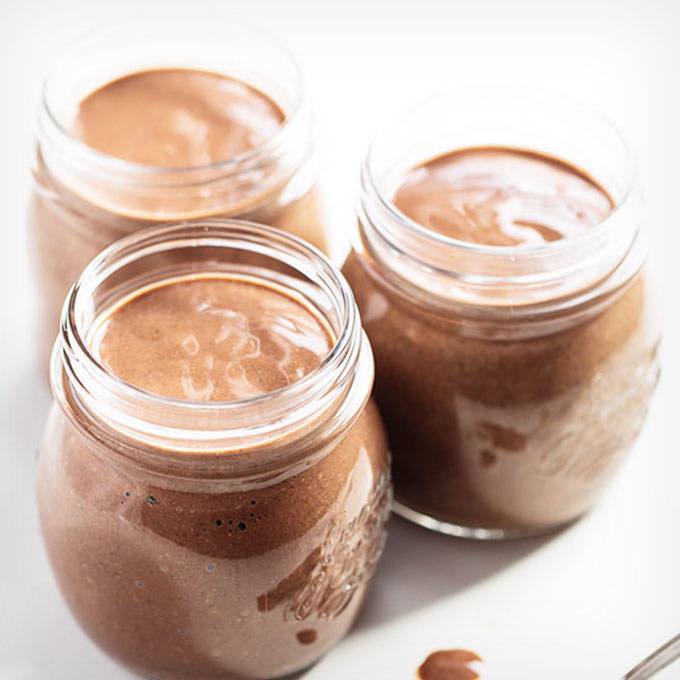 No-Cook Overnight Chocolate Chia Seed Pudding
paleogrubs.com
Place a bowl of this healthy chocolate chia dessert in the fridge overnight and let it do its thing – in the morning you will have a light, creamy, power-packed pudding which tastes sublime.
---
Salted Caramel Ice Cream
paleorunningmomma.com
You'll need an ice cream maker for this recipe, but they are well worth the investment for tailoring ice creams to suit your needs, like this incredible vegan and paleo salted caramel delight.
---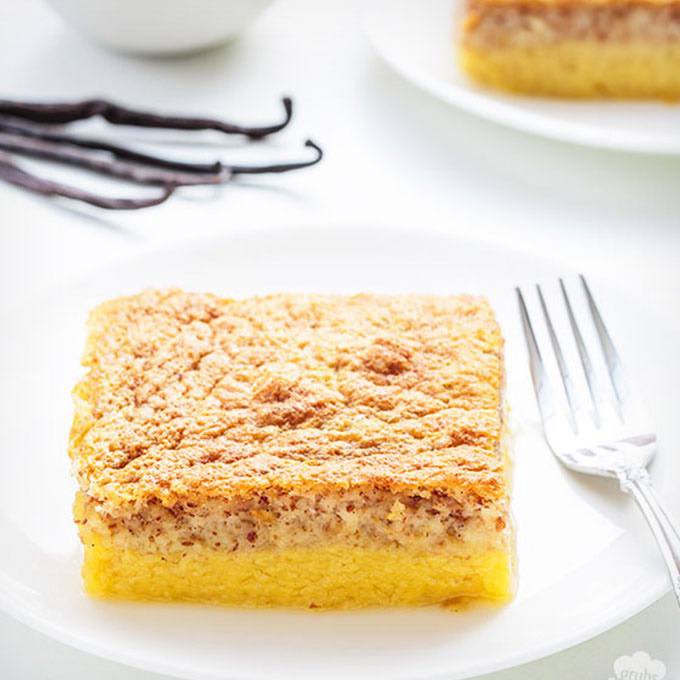 Magic Vanilla Custard Cake
paleogrubs.com
Being on a paleo diet doesn't mean missing out on all the good things in life, it means making the good things even better, and this vanilla custard cake is a prime example.
---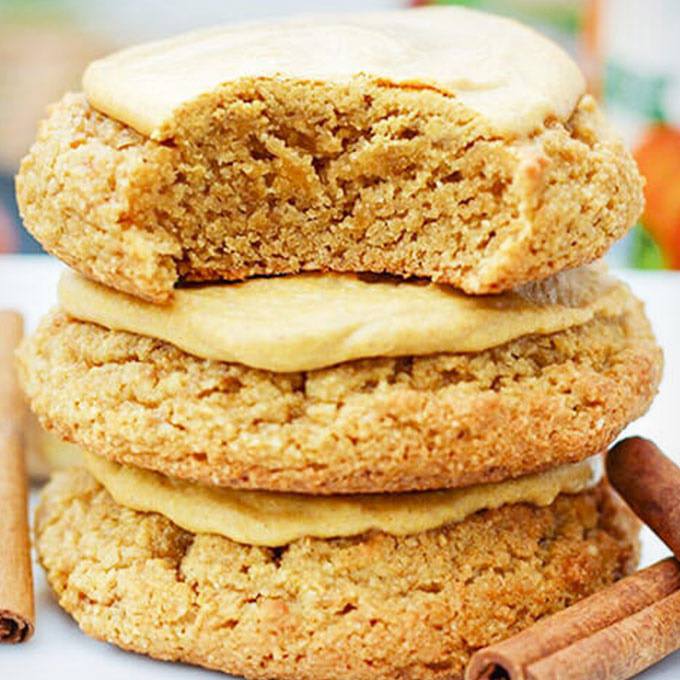 Paleo Sugar Cookies with Pumpkin Glaze
traditionalcookingschool.com
Fall means pumpkins, and pumpkins mean delicious comfort food. Bake into the season with these plump (plumpkin?) sugar cookies which are covered in a cocoa butter and pumpkin spiced glaze.
---
Paleo Lemon Curd Tart
notenoughcinnamon.com
Lemon curd pie is such a wonderful alternative to a heavy chocolate dessert; that gorgeous citrusy taste just lifts the spirits, and this one is paleo friendly so can be eaten guilt-free.
---
Homemade Starbursts
prettypies.com
Candy is definitely not off the table when you're eating healthily; just make these DIY Starbursts using freeze dried fruits, coconut butter, and a couple other ingredients for tangy and healthy treats.
---
Paleo Apple Crisp
texanerin.com
Whether you call it apple crisp or apple crumble, this warming dessert recipe will satisfy the sweetest of teeth, safe in the knowledge that it's totally paleo-friendly, and vegan too.
---
Mini Paleo Pumpkin Pies with Gingerbread Cookie Crust
ambitiouskitchen.com
Bringing together two of the very best things about the holidays, this mini pumpkin pie has a gingerbread crust and is filled with the delicious pumpkin and spices we all know and love.
---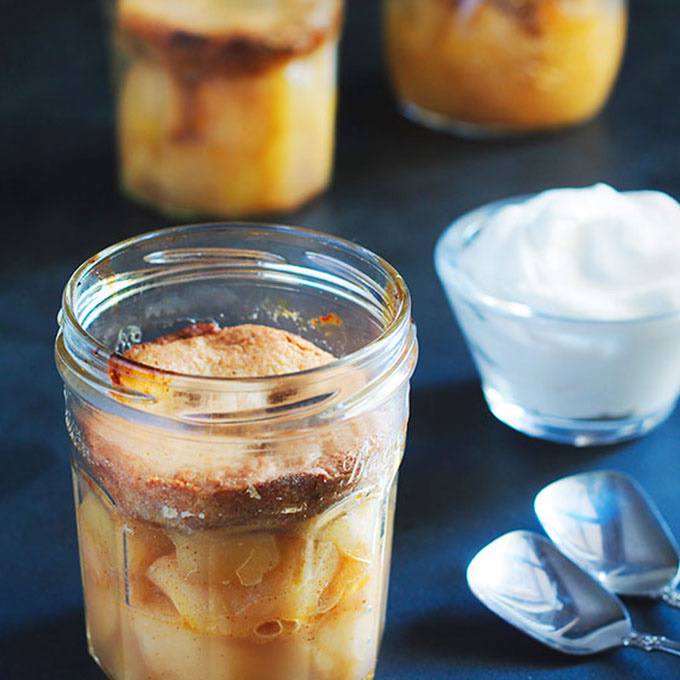 Apple Pie in a Jar
paleogrubs.com
Not only are these apple pies in jars visually appealing, but they're also totally delicious, and as they're actually baked right there in the jar, they're a lot of fun to make, too.
---
Paleo Crepes with Strawberry Sauce
noshtastic.com
If you're looking for a paleo-friendly dessert which is dripping in fresh strawberry sauce, this stack of crepes will certainly hit the mark; the recipe even includes a decadent whipped coconut cream.
---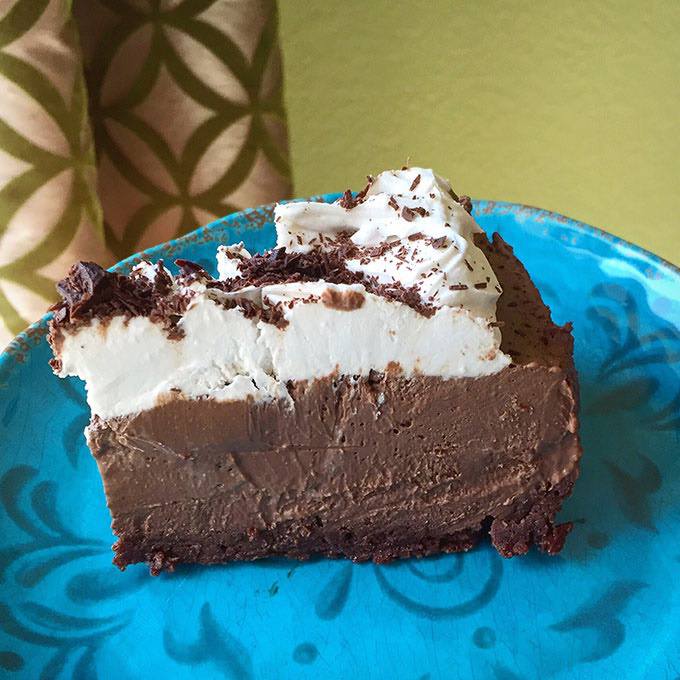 Chocolate Silk Pie
prettypies.com
The pleasure in food comes not only from the taste, but also the look and the texture, and this chocolate silk pie is one of the smoothest desserts you'll ever try.
---
Paleo Christmas Crack
maryswholelife.com
Changing to a paleo diet doesn't mean missing out on festive favorites like Christmas Crack. This crispy, salty and sweet dessert can be made using almond flour crackers for a healthier version.
---
Almond Flour Cookie Ice Cream Sandwiches
paleogrubs.com
Ice cream sandwiches are one of life's – and summer's – simple pleasures, so don't miss this paleo dessert recipe which uses an almond flour crust and a delicious banana ice cream.
---
Easy Chocolate Chip Cookies
paleogrubs.com
Lower in calories and using all natural ingredients, these chocolate chip cookies are made with heart-healthy dark chocolate chips, almond flour, apple cider vinegar, and coconut oil for the dough.
---
Blueberry Gummies
acleanbake.com
Forget bone broth, these 2-bite gummies are the perfect way to get some gelatin into your body to aid gut health, and they're made with maple syrup, blueberries, and a generous splash of lemon.
---
Homemade Paleo Oreo Cookies
unboundwellness.com
Ah, Oreos – those deliciously dark cookies which are filled with whiter than white cream, and definitely not paleo-friendly. Make your own with this easy paleo-recipe and get stuck in, completely guilt-free.
---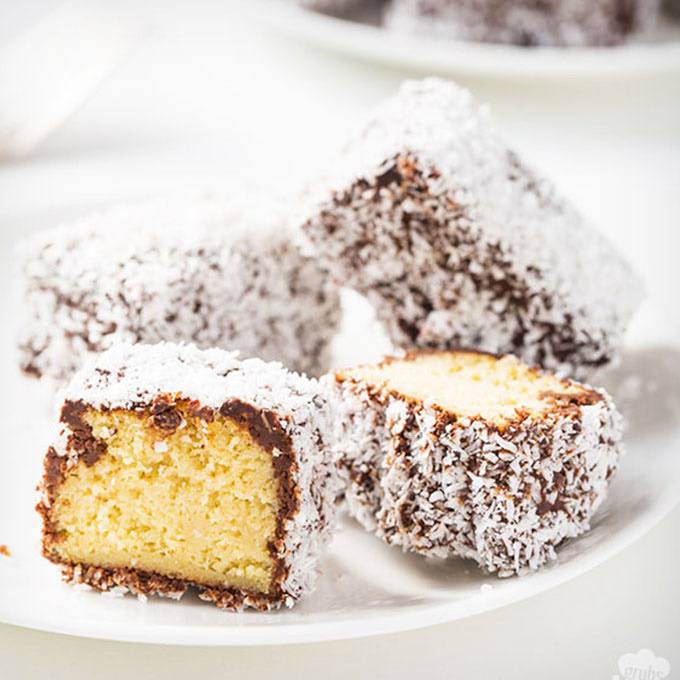 Paleo Lamingtons
paleogrubs.com
Lamingtons are little bites of dessert heaven – chunks of cake covered in chocolate, and coated in coconut, and with the few tweaks in this recipe you can make them completely paleo-friendly.
---
Paleo Pumpkin Donuts
peychoosingbalance.com
With organic pumpkin and pumpkin pie spice, you just know these donuts are going to taste of fall; wait til you taste the rather special coconut butter and maple syrup icing, though!
---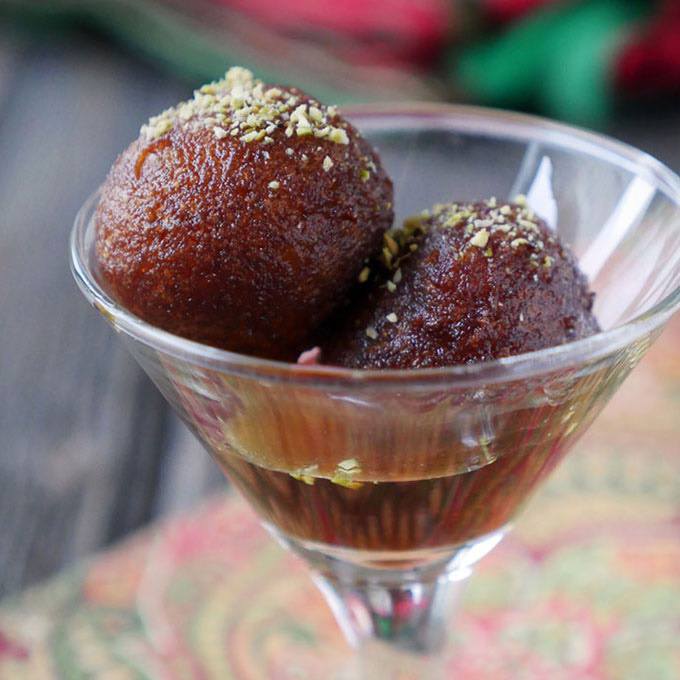 Gulab Jamun
myheartbeets.com
Gulab jamuns are delicious fried dumplings which are drenched in sweet syrup and traditionally served in Indian restaurants, but you can make your own gluten-free versions right there at home.
---
Chocolate Paleo Pecan Pie
whatmollymade.com
Made with natural sweeteners, this chocolate pecan pie is ideal for those who like clean eating as it's dairy, gluten, and refined sugar-free but tastes as good as the sugar-laden original.
---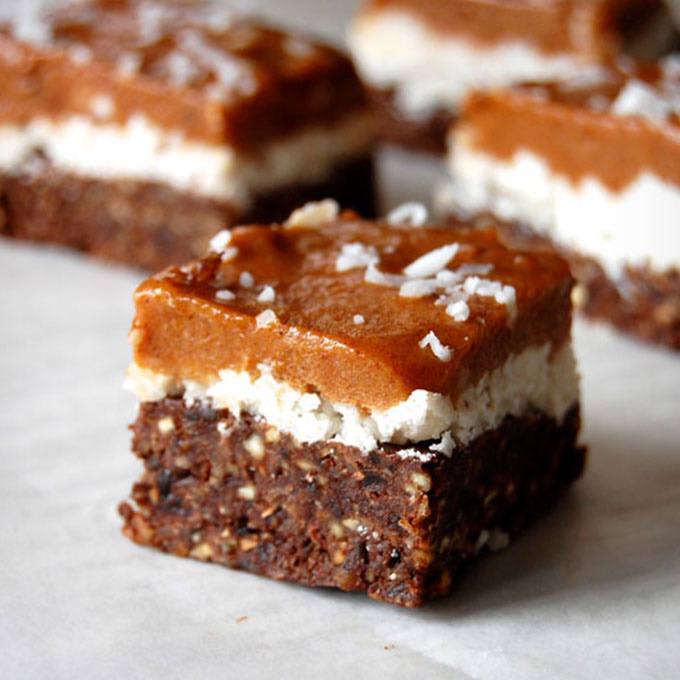 No-Bake Paleo Pumpkin Bars
paleogrubs.com
If you like homemade desserts but haven't got the time for baking, these no-bake paleo pumpkin bars are ideal, because the only equipment they need are a food processor and a baking pan.
---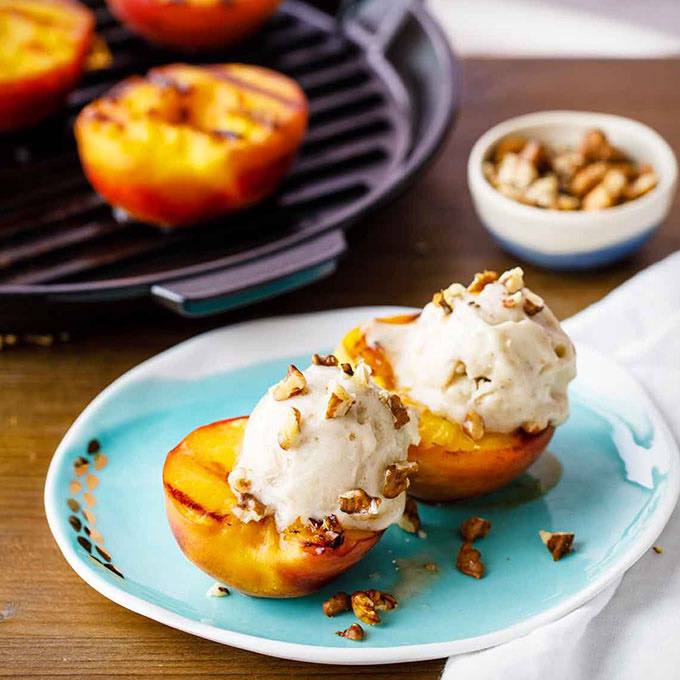 Easy Grilled Peaches
paleogrubs.com
Dairy and refined sugar-free, this simple but elegant dessert is made by placing homemade banana ice cream on top of succulent, sweet grilled peaches for a subtle taste of summer.
---
Black Forest Cupcakes
paleogrubs.com
Capture the taste of black forest desserts in these paleo-friendly cupcakes which use cacao powder and sour cherries in the sponge and filling, beneath a soft, whipped coconut cream frosting.
---
Baked Apple Dessert
thrivingonpaleo.com
Baked apple is one of those wholesome and comforting desserts that will probably remind you of home, and you can relive those memories even on an AIP or paleo diet thanks to this recipe.
---
Easy Chocolate Layer Cake
gnom-gnom.com
There's nothing more disappointing than biting into a chocolate cake only to find it dry and flavorless, but this keto and paleo one is rich, intense, and supremely moist – it's perfect!
---
Chocolate Coconut No Bake Balls
thebigmansworld.com
Making your own chocolate means that these no-bake bounty bites are totally homemade, and because they don't need to be baked, you won't have to wait long to try one.
---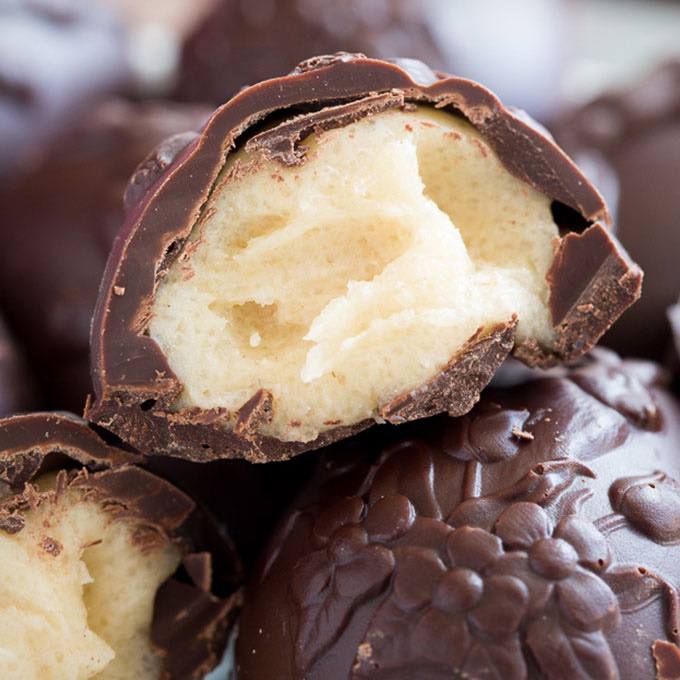 Homemade Creme Eggs
paleorunningmomma.com
Not eating refined sugars can be a pain at times, like Easter and Christmas, but you don't have to miss out on cream eggs because this paleo version is totally amazing!
---
Pumpkin Whoopie Pies
alifeofhappenstance.com
There's no dairy, no gluten, no grain, and no refined sugar in these pumpkin whoopee pies, just heaps of pumpkin spice flavor and a filling of sweet honey Italian meringue.
---
5-Minute Cinnamon Sugar Donut Holes
prettypies.com
Containing just one carb each, these authentic tasting donut holes require no baking, or indeed cooking of any kind, so you can literally roll one right into your mouth!
---
Paleo Reese's Bars
whatgreatgrandmaate.com
Can Reese's bars be classed as clean eating? Well, they can when they're homemade, and this dessert recipe shows you how to do it using almond flour, nut butter, and cocoa powder.
---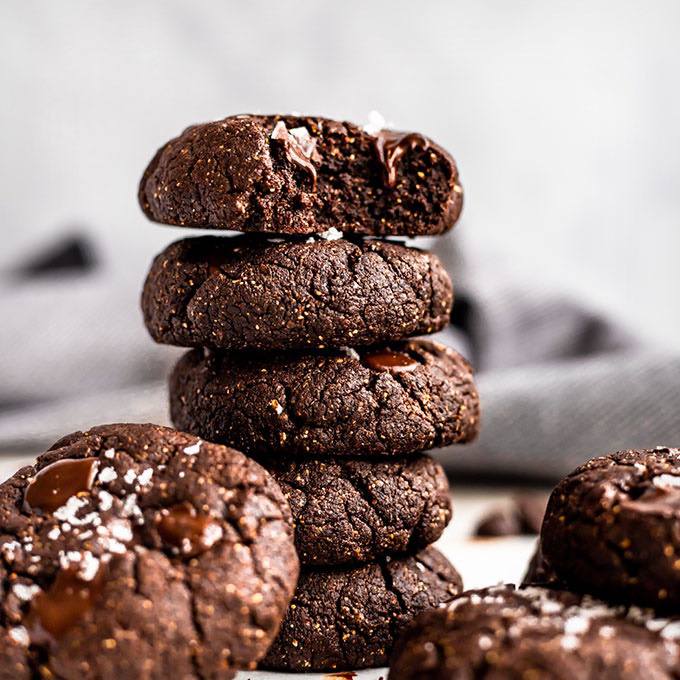 Flourless Paleo Chocolate Almond Butter Cookies
ambitiouskitchen.com
Don't keep these chocolate almond butter cookies for a special occasion – every day is special, which means they should be enjoyed whenever you fancy, and because they're flourless, they are paleo-friendly, too.
---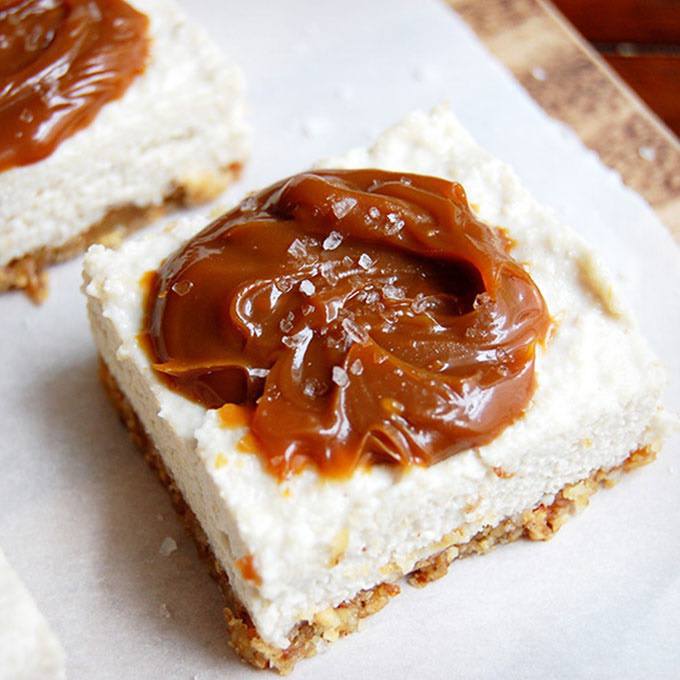 paleogrubs.com
Soaking and then blending cashews is an excellent way to create a cheesecake filling which is totally dairy-free, and this recipe needs no baking so it's simple and easy, too.
---
Luscious Lemon Cupcakes
healthstartsinthekitchen.com
These cupcakes look like little pieces of summer, don't you agree? Light and fluffy, these paleo-friendly lemon delights can be topped with any paleo frosting to keep them looking, and tasting, fresh.
---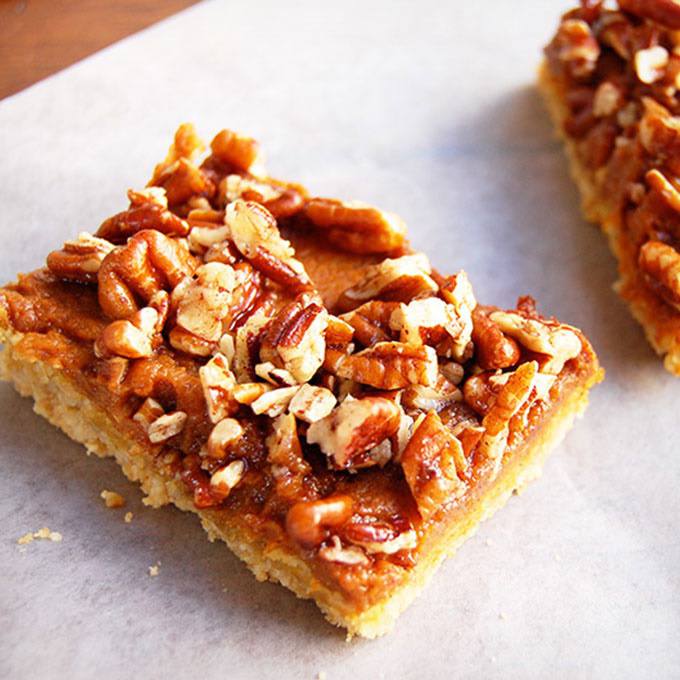 Paleo Pumpkin Streusel Bars
paleogrubs.com
Pumpkins and pecans – what more could you ask for in a dessert fit for the fall? Somple to make, this delightful streusel-topped masterpiece will become a firm favorite as autumn calls.
---
Sauteed Cinnamon Apples
joyfoodsunshine.com
Have all the taste and comfort of apple pie without the crust by sautéing the fruit in a maple syrup and cinnamon glaze and eating either as they are or piled onto waffles.
---
Galaxy Donuts
greensofthestoneage.com
If you can peel your eyes away from the beauteousness of these galaxy donuts long enough to look at the recipe, you'll see that these delicious out-of-this-world treats are actually paleo-friendly!
---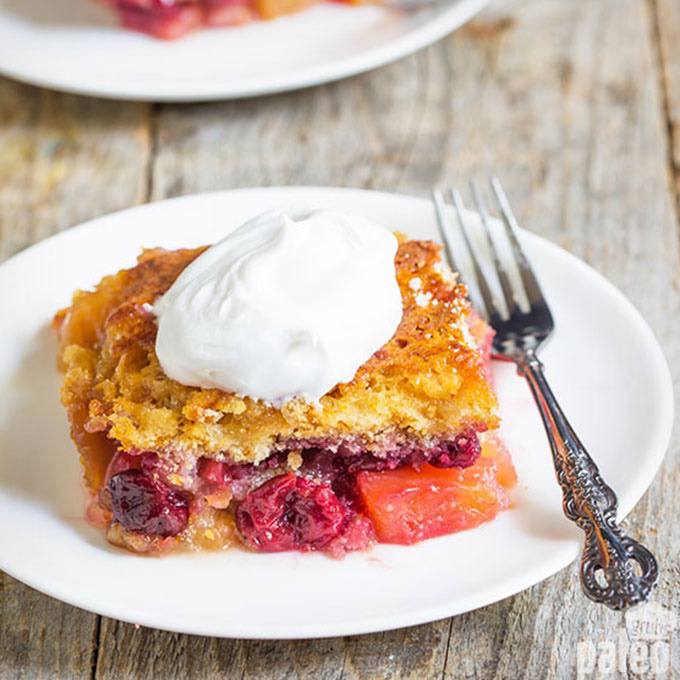 Pineapple Cherry Dump Cake
paleogrubs.com
Dump cakes are great, whether you're in a hurry or not gifted in the baking department. This one is extra special, though, because the sweetness of the pineapple is offset by tart, vibrant cherries.
---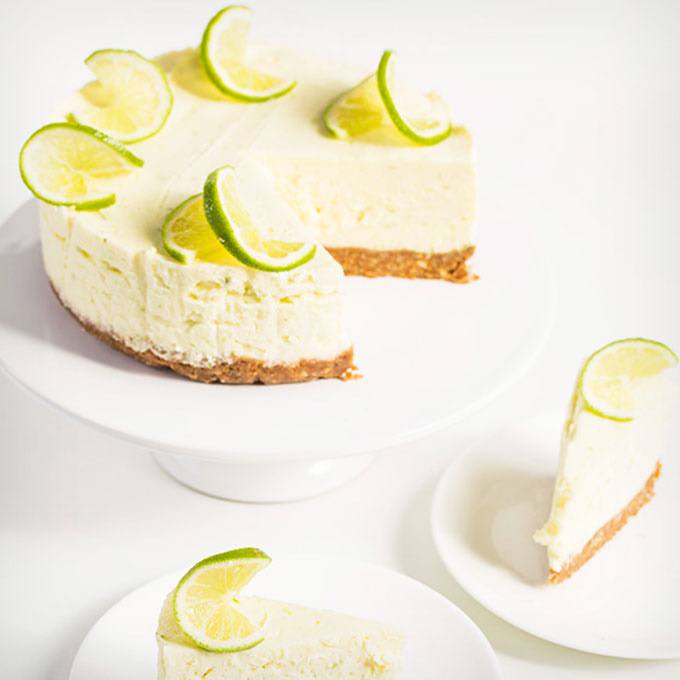 paleogrubs.com
If Key Lime pie is one of your favorites, you might want to check out this cheesecake recipe which uses almonds and dates for the crust, and a lime-infused cashew and coconut filling.
---
Vegan Fudge
texanerin.com
Many paleo fudge recipes use coconut oil which means the fudge goes soft at room temperature. This recipe ensures it stays firm, and is rich and creamy just like its non-paleo counterpart.
---
Paleo Hostess-style Cupcakes
lilaruthgrainfree.com
Mention ganache to any chocolate lover and they'll be putty in your hands; pour that ganache on top of paleo-friendly vanilla and coconut cream-filled cupcakes and you've hit the jackpot!
---
Easy Paleo Peach Cobbler
paleogrubs.com
Peach cobbler is one of those delicious, warming, comforting desserts which has been around forever, but unlike the classic recipe, this one uses healthier paleo-friendly ingredients like almond flour and natural honey.
---
Heavenly Vanilla Cake
paleogrubs.com
This vanilla cake looks absolutely stunning, and nobody would guess that it's actually good for you. With the creamy white frosting slathered all over, it tastes as decadent as it looks.
---
No-Bake Raspberry Cream Pies
texanerin.com
These raspberry cream pies are just too cute, and would look lovely at a tea party or maybe a baby shower – that delicate pink cream filling is totally dairy free.
---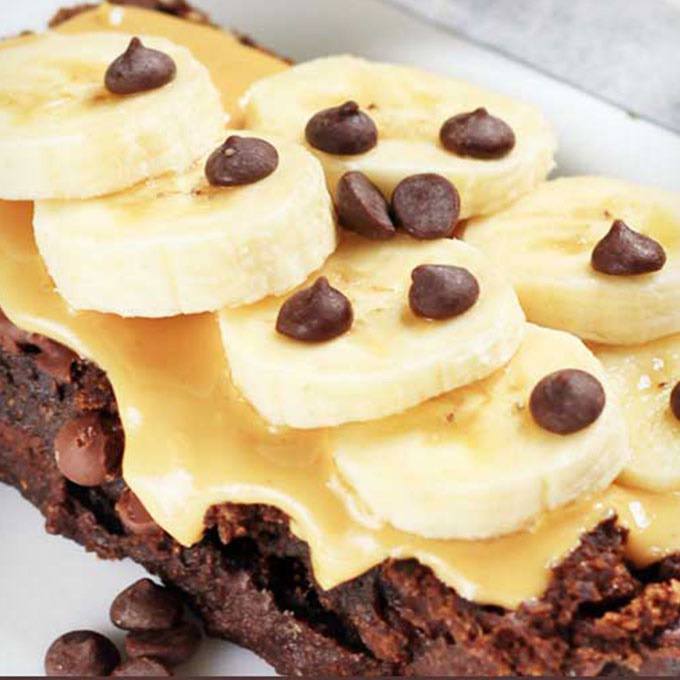 Double Chocolate Banana Bread (Paleo and Gluten Free)
paleogrubs.com
Banana bread is the perfect way to use up over-ripe bananas, but this dessert recipe turns it into something special as it comes with a double helping of paleo-friendly chocolate.
---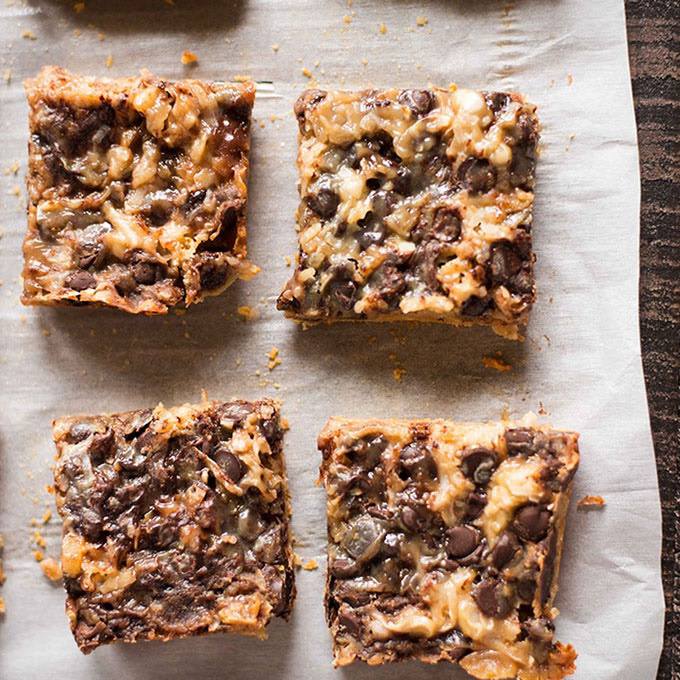 Paleo 7 Layer Bars
asweetpeachef.com
Vegan, clean, and totally paleo, these 7 layer bars – which use homemade salted caramel sauce – are utterly delicious but far healthier than the originals you might remember from your childhood Christmases.
---
(You may also like: 67 Easy (And Tasty) Paleo Breakfast Ideas for a Crave-worthy Meal)