Garlic and Cauliflower – A Match Made in Heaven
After preheating your oven to 350°F, go ahead and place your cauliflower florets in a food processor and pulse them until they form a mixture that has the same consistency as rice. You may then take your cauliflower 'rice' and put it in a microwave safe bowl along with just a pinch of salt.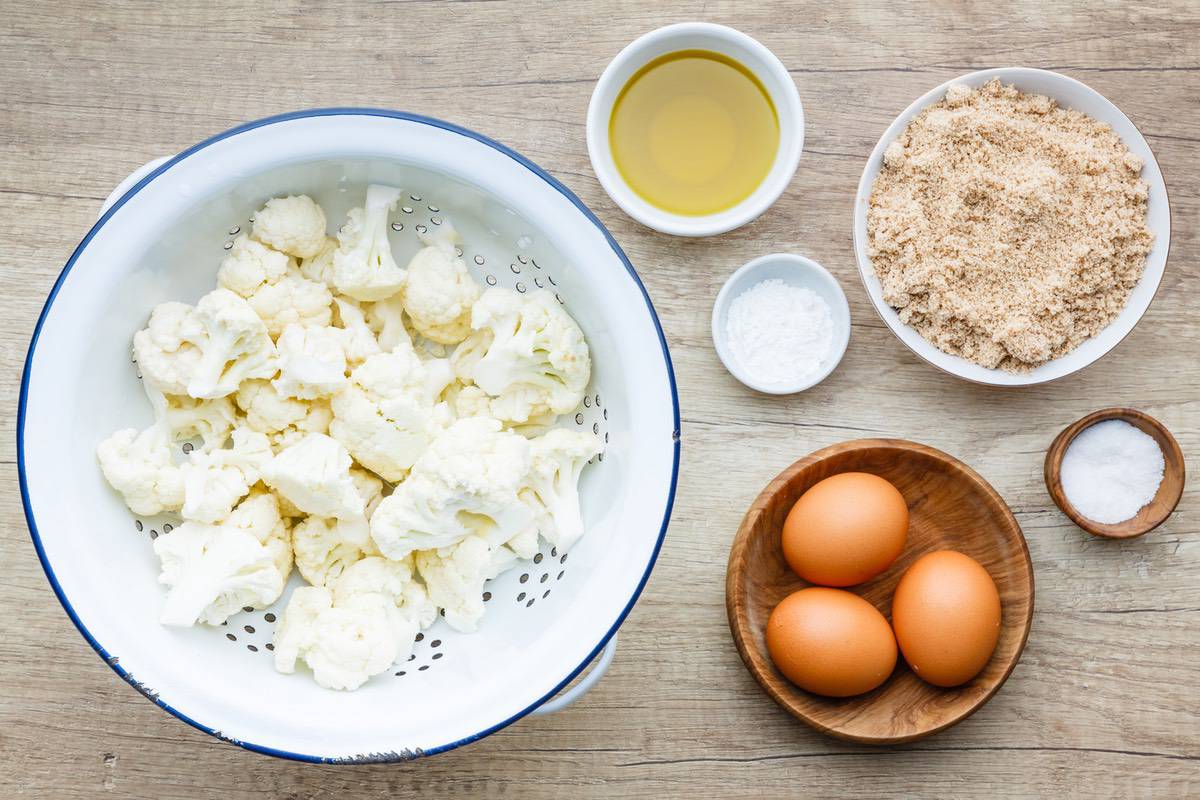 Mix to combine and then cover the bowl with a lid. Microwave the rice for approximately five minutes at 600W. Take the rice out and allow it to cool completely. Next, you'll want to drain the cauliflower using either a clean wash towel or cheese cloth, making sure to get as much of the water out as you possibly can. Transfer the rice into a larger bowl once you're done draining it.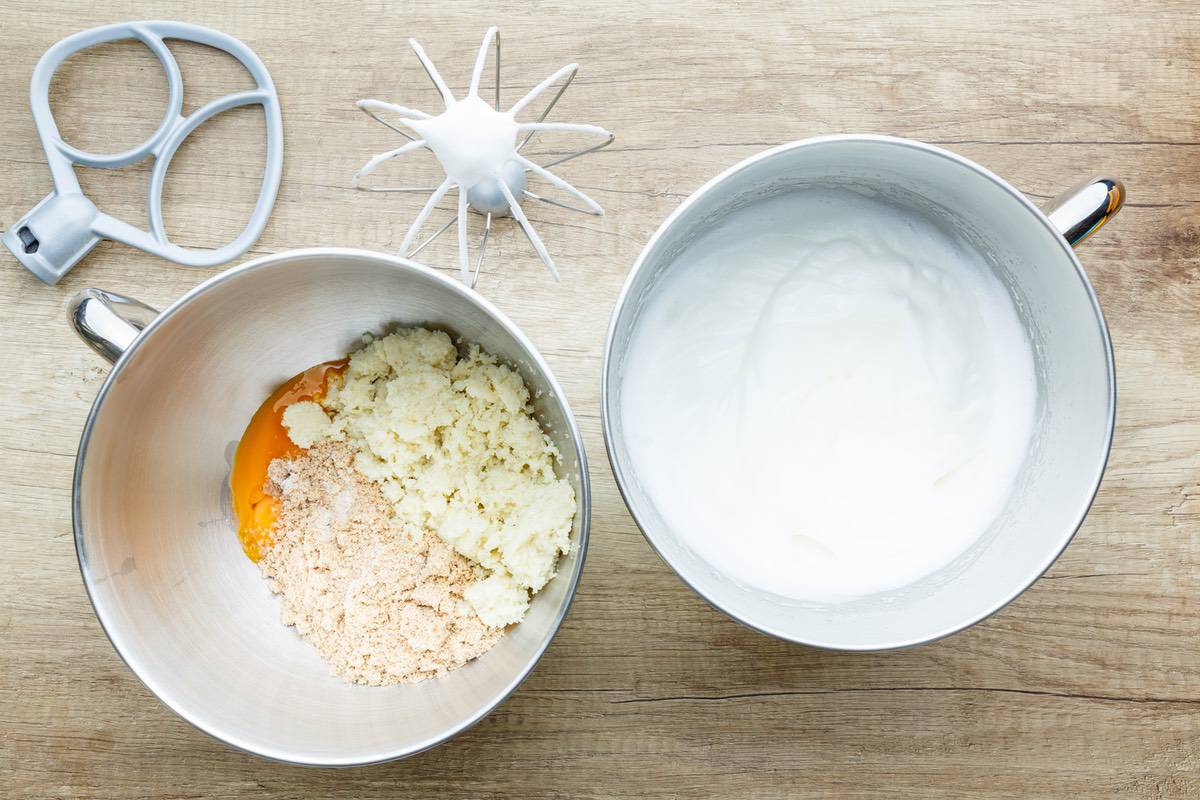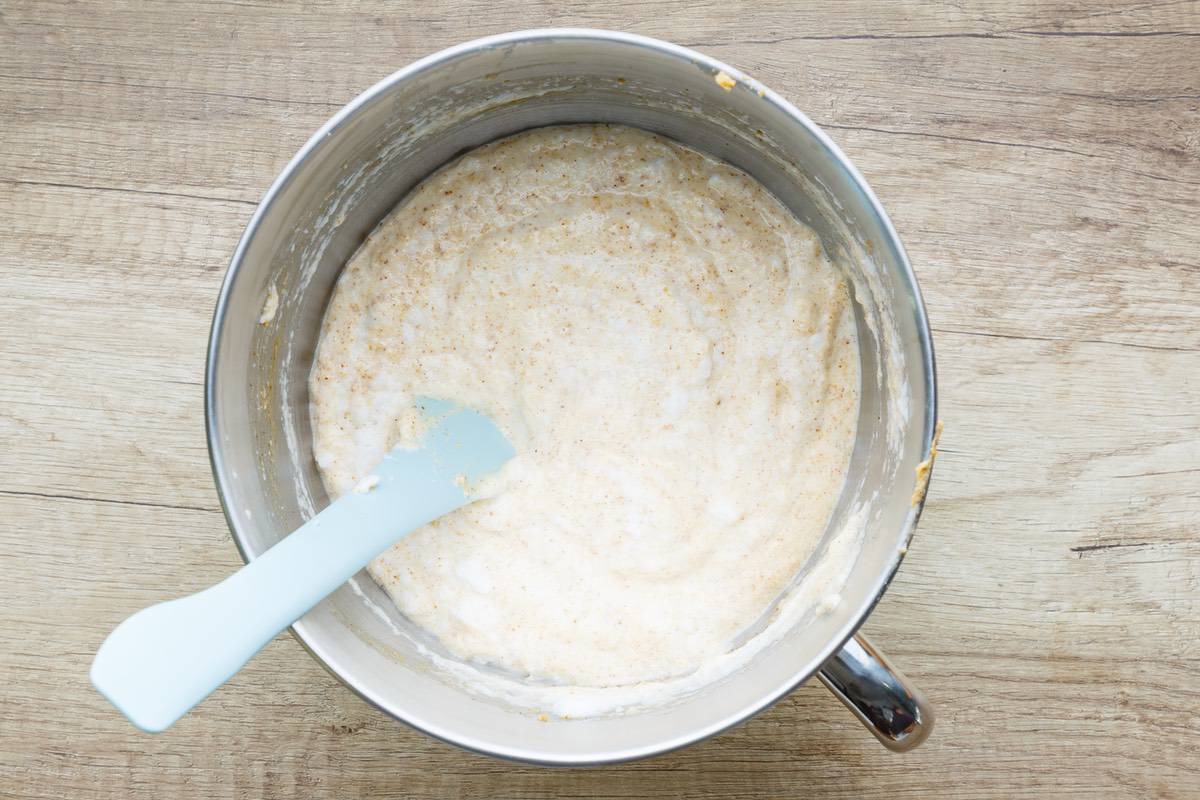 Next, add in your six egg yolks along with the almond flour and baking powder. Season to taste with salt and then mix everything together before setting the bowl to the side. Grab a separate bowl and add your egg whites, beating them on medium speed until they form stiff, glossy peaks. Fold this egg white mixture in with your cauliflower rice mixture.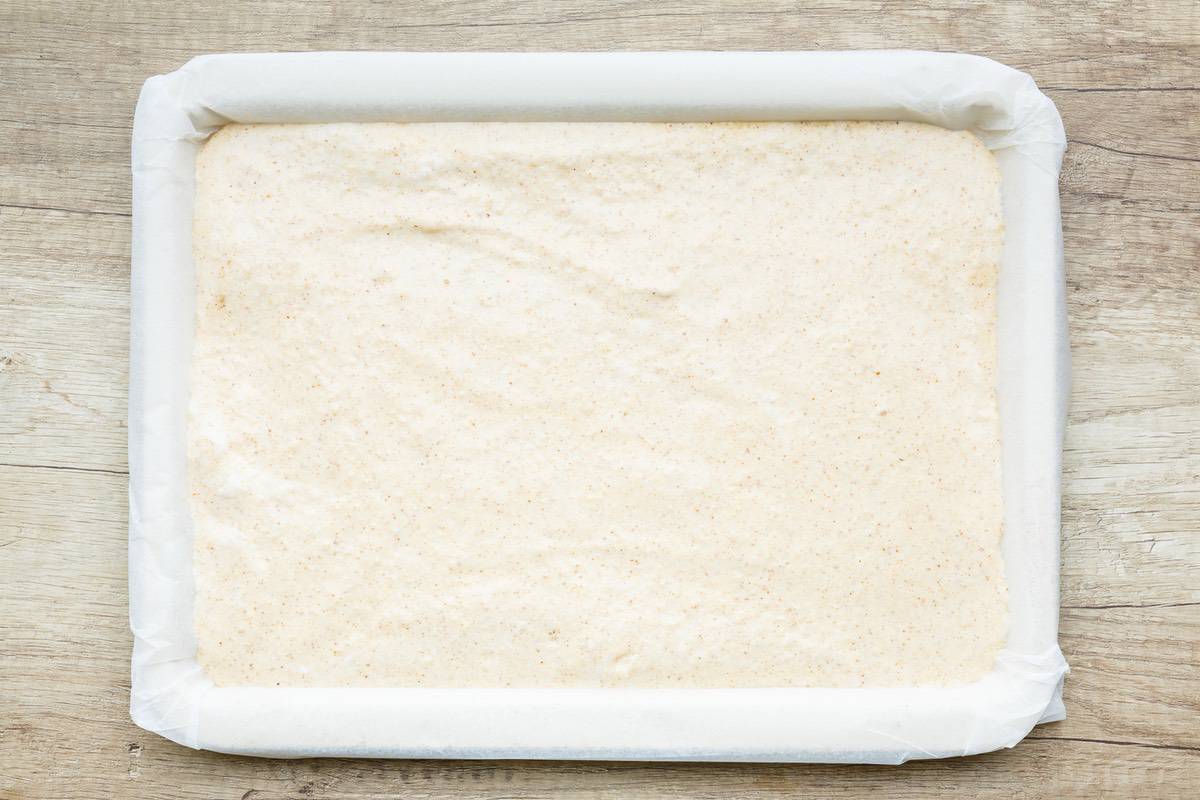 You can then line a rimmed baking sheet with parchment paper and then transfer your mixed batter into the pan. Bake at 350°F for 30-40 minutes or until a toothpick inserted into the center comes out clean.
While you're waiting, you can make your garlic topping by grabbing a small bowl and combining the melted ghee, minced garlic cloves, chopped parsley, and salt. When your bread comes out of the oven, you can then liberally brush it with your garlic topping and then toast it under your broiler.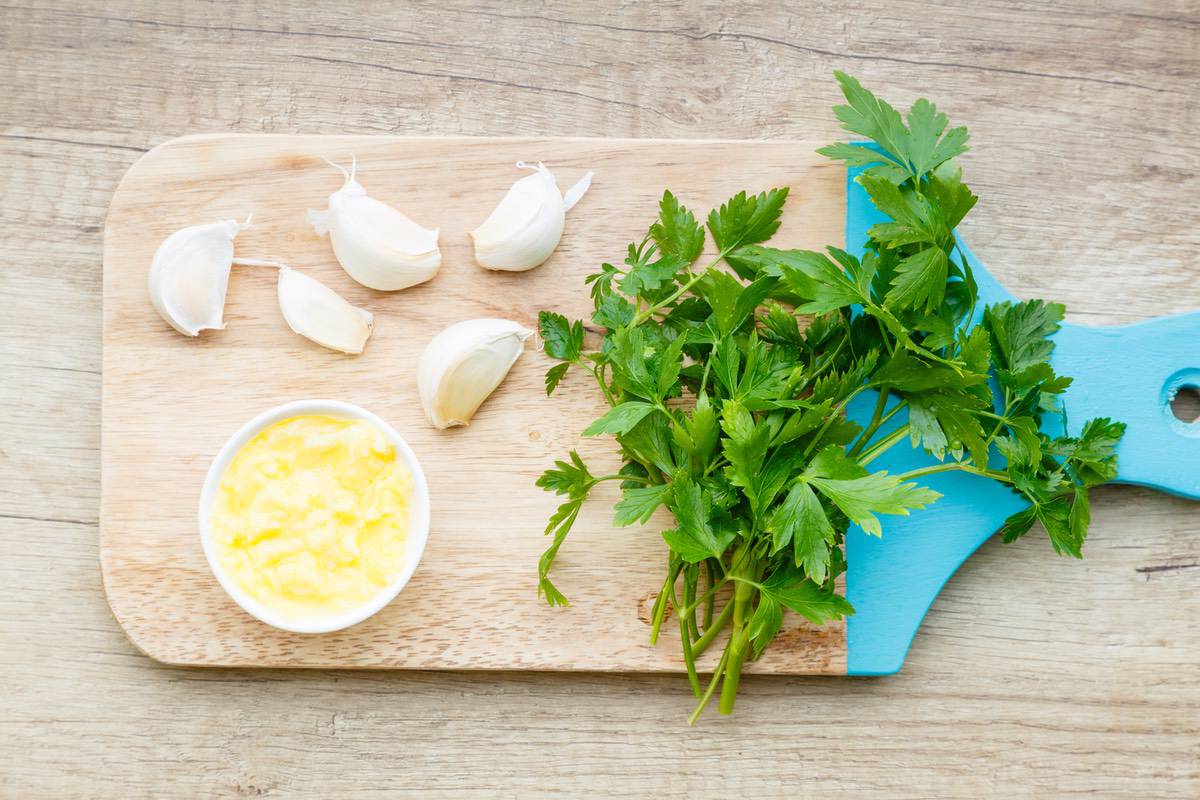 Don't be shy about brushing your breadsticks with liberal amounts of the garlic topping. Not only is it ridiculously tasty, but it's also an excellent source of disease fighting antioxidants and anti-inflammatory compounds. (1)
With that done, you can now finally slice your bread into breadsticks and dig in to enjoy them!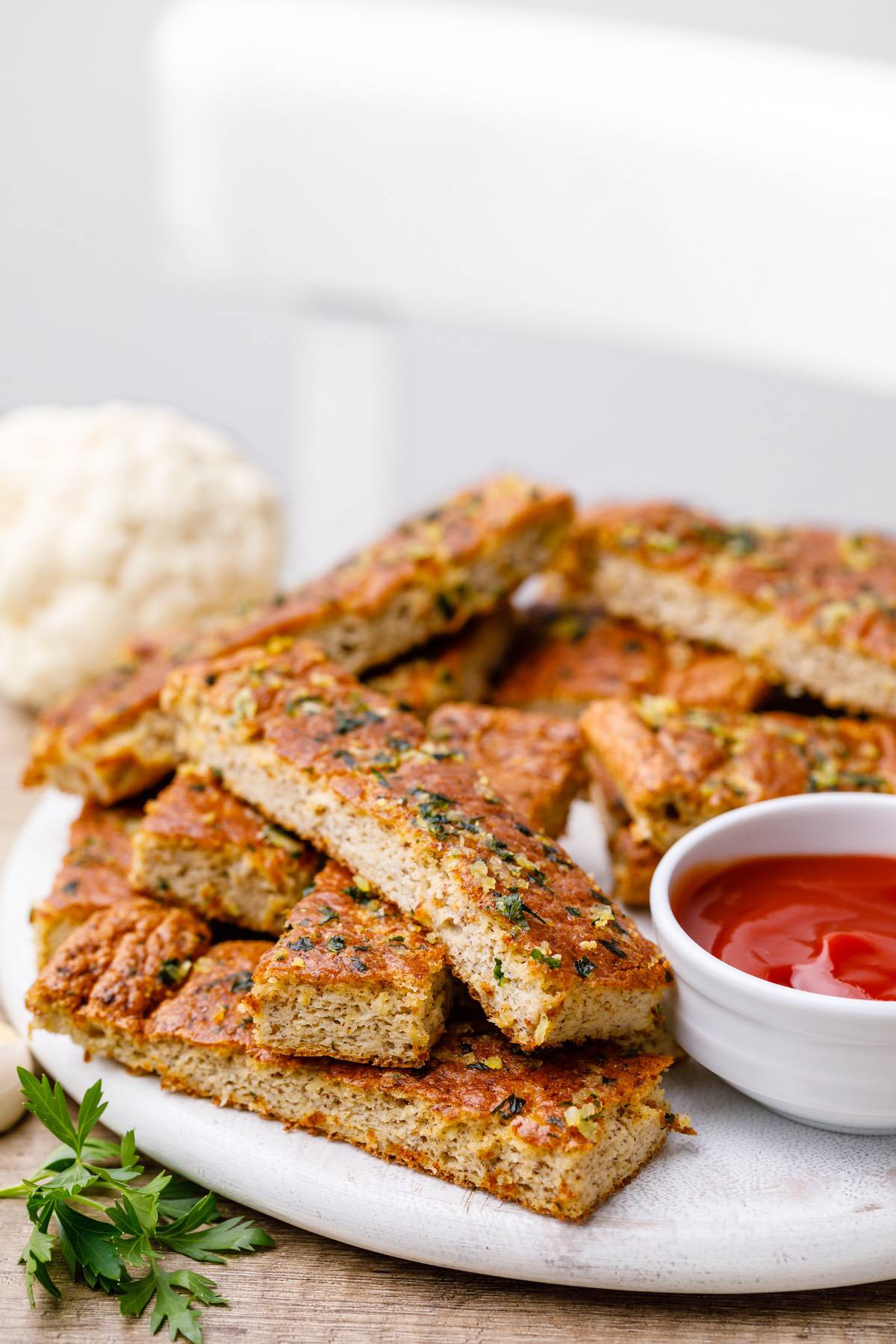 How to Prepare Cauliflower for Paleo Baking – 5 Tips to Follow
If you aren't used to baking with cauliflower, there's no denying that it can seem a little bit odd at first. Not to worry though, as once you make these breadsticks (or any of our other fantastic paleo cauliflower recipes), you'll be a pro in no time.
Here are some helpful tips to help you prepare your cauliflower for paleo baking:
Make sure that you trim the stalk off your cauliflower before processing
Make sure that you don't boil or steam either before processing
Don't over pulse; you want to get a consistency that's like rice and then stop
Make sure that you take the time to properly drain the cauliflower of moisture
Don't be afraid to experiment with additional flavors – cauliflower is admittedly bland on its own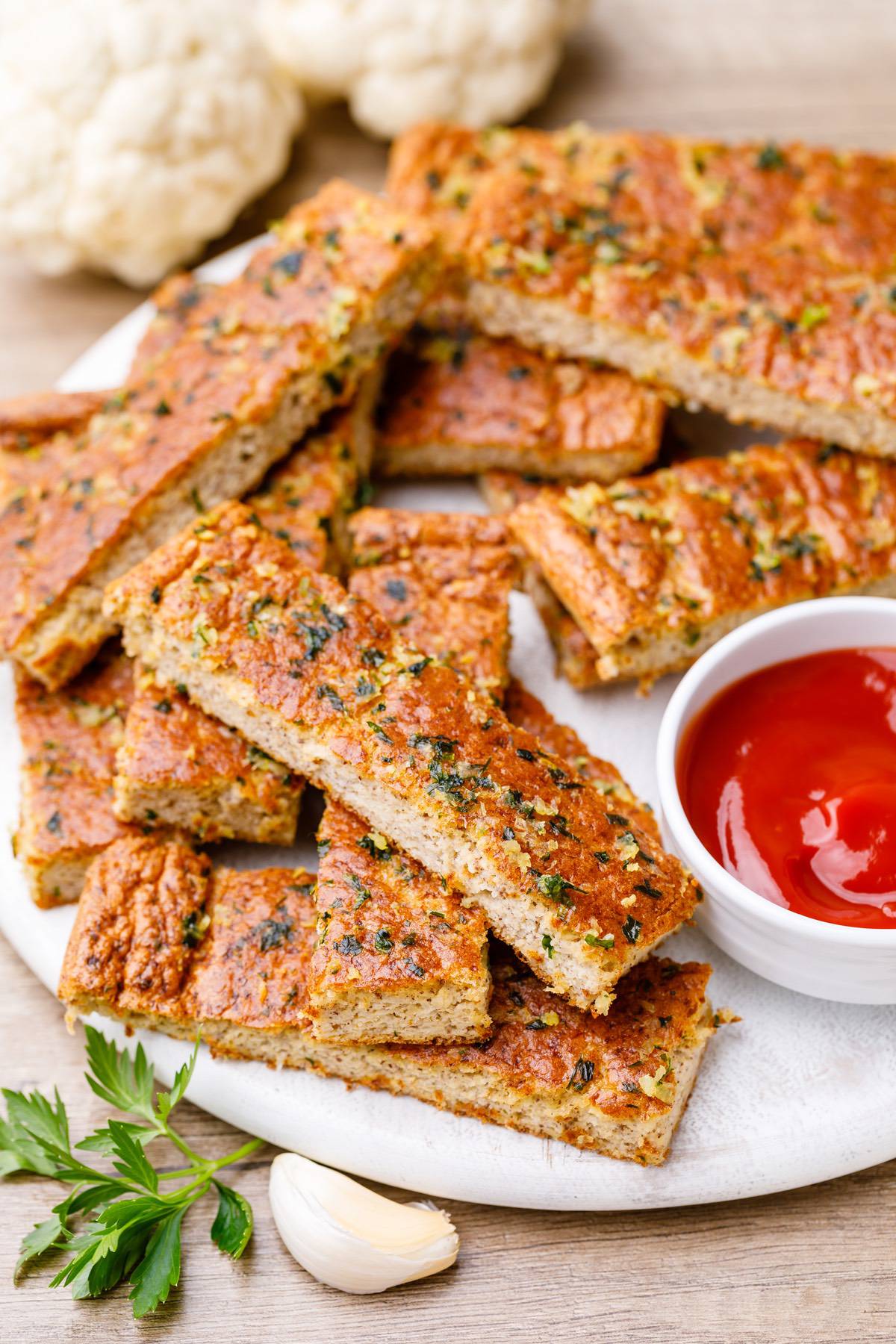 Why Is My Cauliflower Bread Crumbling?
The most likely reason that your cauliflower bread is crumbling when you take it out of the oven is that you didn't take the time to properly strain the liquid from the cauliflower out. This is such a hugely important step and I can't stress enough how important it is that you don't overlook it. As soon as your cauliflower rice comes out of the microwave, make sure that you let it cool off and then completely drain the moisture!
If you have indeed properly strained your cauliflower, another possible reason for the bread to crumble is actually that it's undercooked. Simply put the bread back into the oven for a few more minutes and then check again.
(Also try: Low Carb Cauliflower Bread Buns)
How to Store Cauliflower Bread for Maximum Freshness
When it comes to storing your paleo baked goods, you want to observe the same TLC you would with regular bread. This means not leaving it out, storing in the proper containers, and consuming them at a reasonable date…
The best way to store your cauliflower breadsticks is keep them sealed in an airtight container or Ziploc bag. They can be kept at either room temperature or stored in the fridge. To store your bread longer, store it in the freezer.
How Long Will Cauliflower Bread Keep in the Fridge?
If you do decide to store your cauliflower breadsticks in the fridge, it's important to keep in mind that they won't last very long at all. You can typically expect them to stay good for about two days. Any longer than that and moisture build up will cause your breadsticks to get too liquidy.
(You may also like: How to Make the Best Garlic Cauliflower Bread)