The USA is gorgeous, from sea to shining sea. I love being from such a huge and varied country with all kinds of different landscapes, cultures, and things to see. If I spent my lifetime never leaving the States and only exploring my own backyard, I'd have so much variety it would still feel like I'd traveled far and wide.
It's incredible that in one country you can get some of the highest mountain tops, tropical beaches in Hawaii and glaciers in Alaska, plus rocky and warm deserts with some of the most breathtaking rock formations on planet Earth.
So for those who want to test out solo traveling at home before they go abroad, or if you're from elsewhere and want to see what the US has to offer to solo travelers, you've made a great choice. But with so many options, you might be wondering where to start.
Below are some of my favorites in the USA, plus the advice of several other solo female travelers to get you started:
1. Alabama Hills, California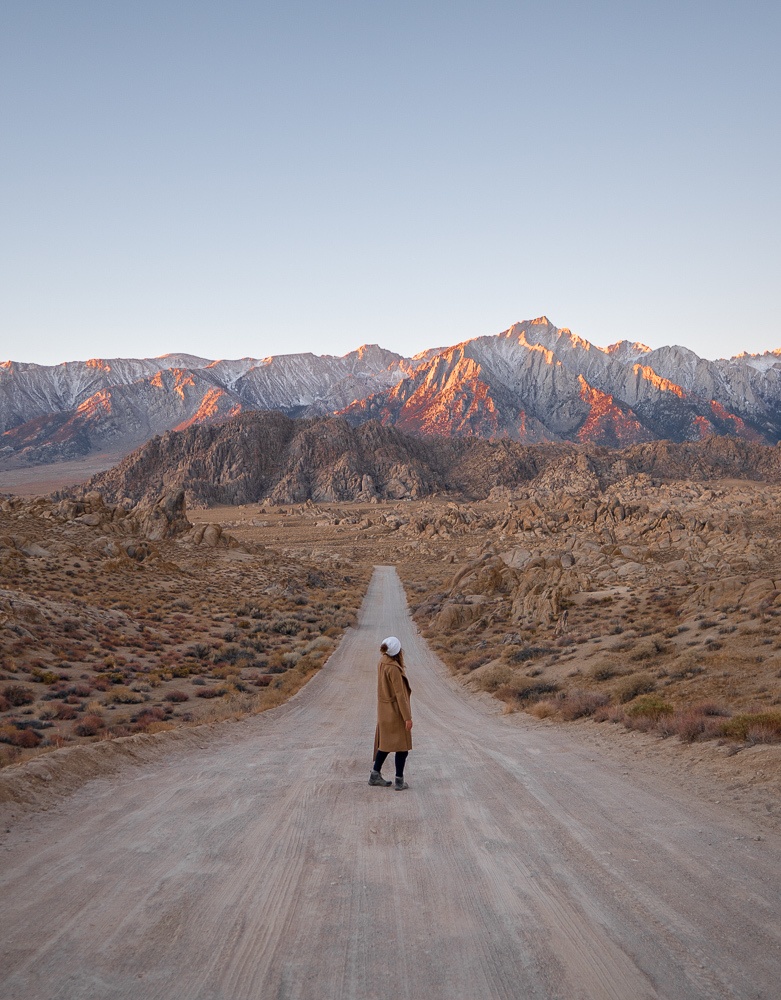 The Alabama Hills is an area of BLM land, meaning it's owned by the public, with arches, beautiful views of the Eastern Sierras, and lots of Hollywood history. I did a solo road trip here and enjoyed every minute of it. If you are a photography lover, the Alabama Hills has plenty of photogenic stops, including the popular Movie Road as pictured above, Mobius Arch (go at sunset!), Boot Arch, and Miss Alabama herself.
As a solo traveler, you'll get lots of solitude in the Alabama Hills and the other deserts on my California deserts road trip, which I personally loved. This is one of the beautiful things about traveling in this part of the world – all the wide open spaces and the spiritual vibe. Plus, you can't beat the stargazing or the sunsets!
2. Page, Arizona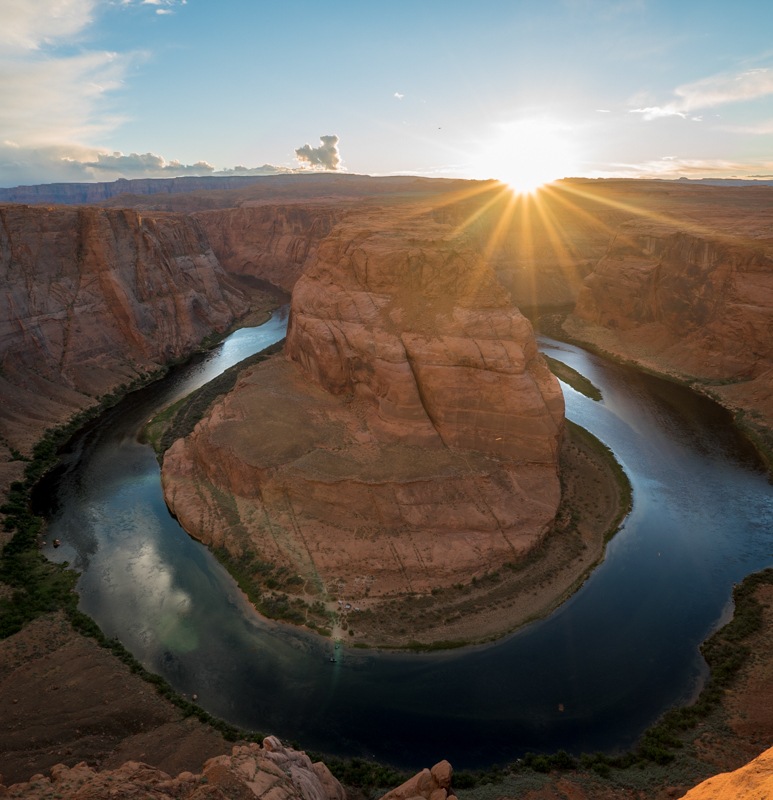 Page is the jumping-off point for several of Arizona's most beautiful places. I was blown away by Horseshoe Bend and of course the famous Antelope Canyon in particular. Since this part of the world attracts so many travelers, I found it easy to have conversations with others who were free camping with me, and even made a friend when I ventured to the paid campsites for a shower (but not in the shower itself, it was in the parking lot later, I swear).
If you're considering which of the two canyons to visit I did a comparison of Lower and Upper here, though both are worth checking out for different reasons!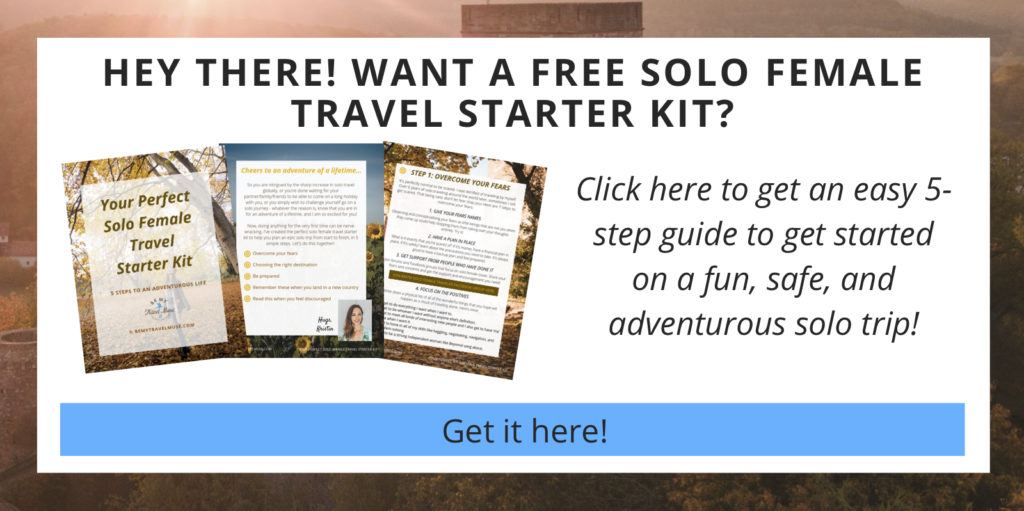 3. San Francisco, California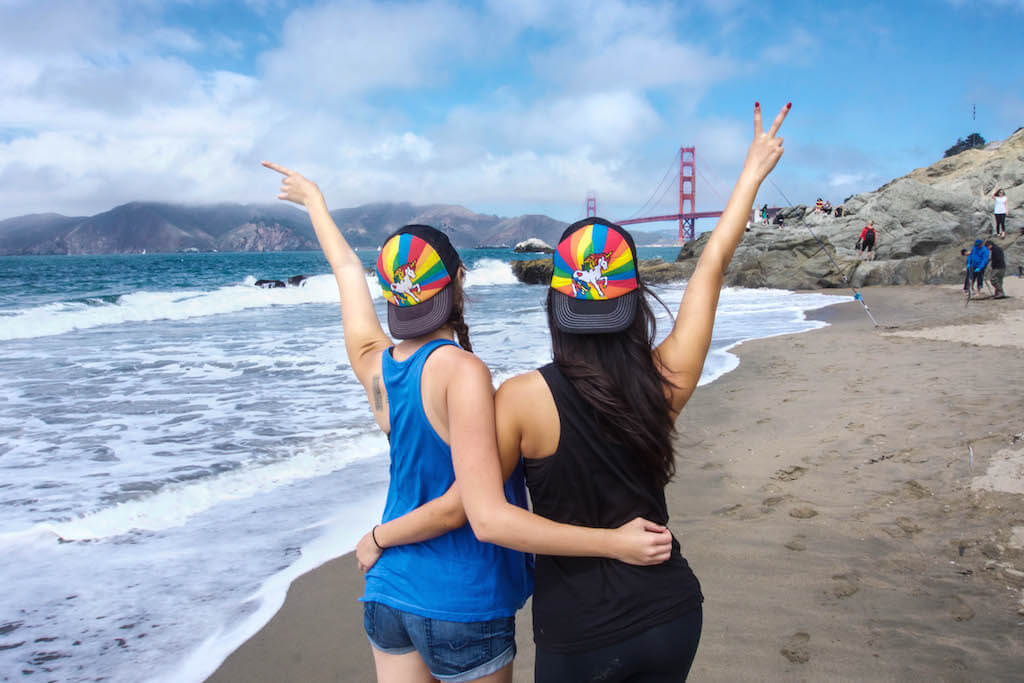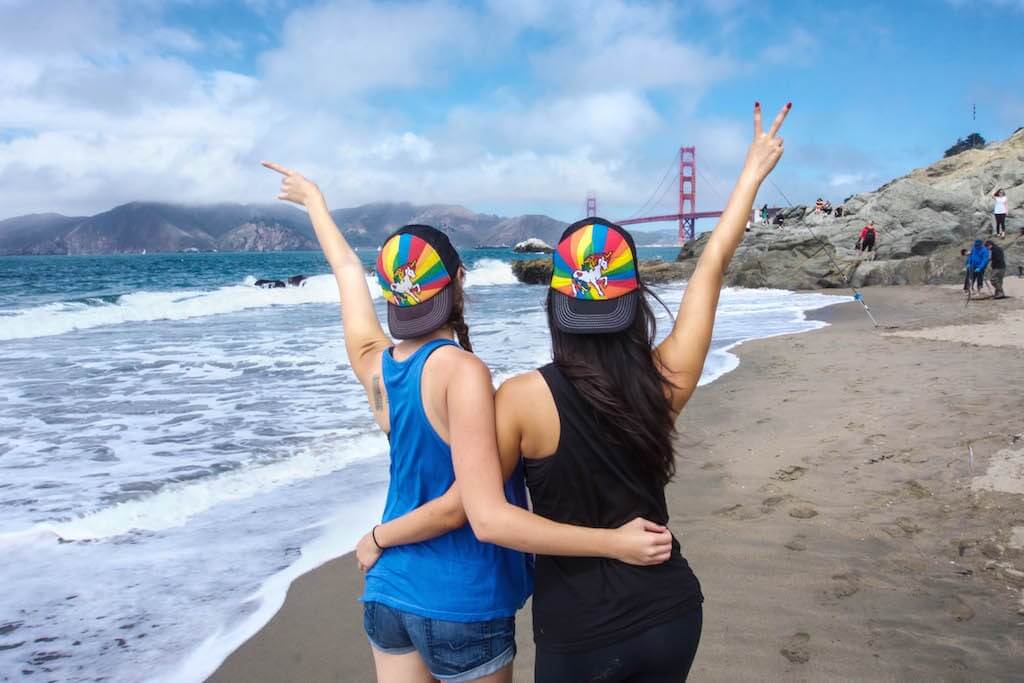 Whenever people who aren't from the state visit California, almost everyone ends up falling in love with San Francisco. As a native Southern Californian it's in my DNA to roll my eyes and find this offensive but deep down, I silently agree. The Bay Area in general is beautiful, temperate, and has a unique culture. My European friends often say it has a charm that reminds them of home.
I love it for the ease of getting around on the BART system, how small and contained the city itself is, how picturesque, and how multicultural it is. Try a yoga or meditation class, head there during Pride or Outside Lands music festival, and see some live music. It's the perfect place to jump off from or end up in when on a road trip along the Pacific Coast Highway too!
Book your stay in San Francisco here, or check this mushroom dome on Airbnb out!
4. Bayfield, Wisconsin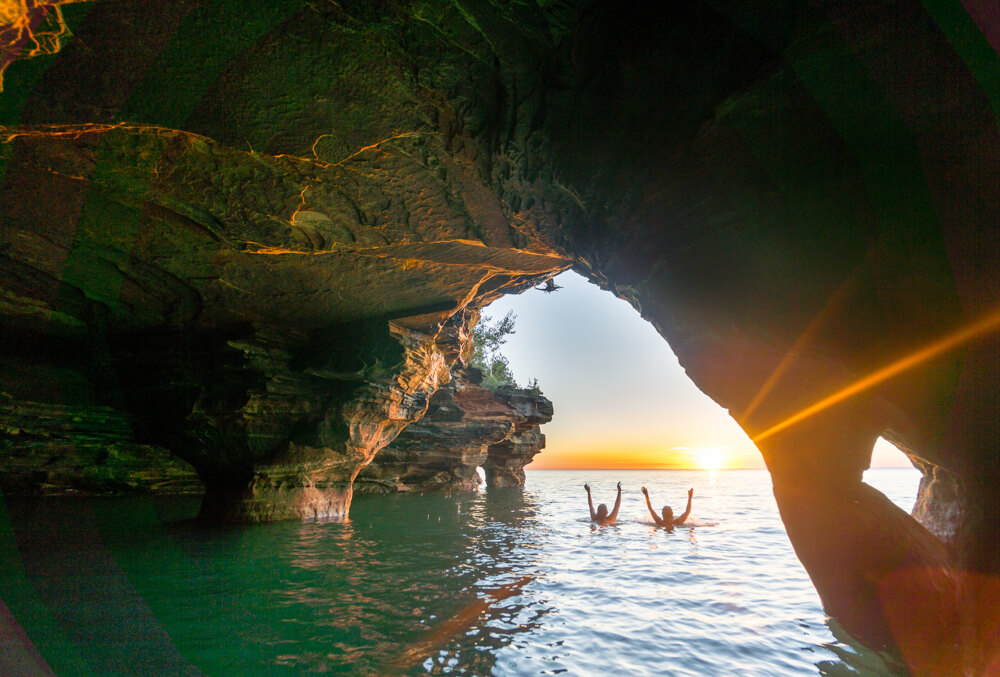 Midwesterners are known for being friendly and they lived up to their reputation when I visited Bayfield, Wisconsin. It's an artsy town with outgoing people, and it is small enough that it feels intimate yet big enough that there is plenty to do. Join a kayaking trip, a boat trip, or take a drive around to the various orchards.
There are plenty of beaches and quirky hangouts as well. If you love camping, there's plenty of that and if you visit in the winter, the famous caves ice over, which looks incredible. If you're into photography and the outdoors, then you will absolutely love this little town on Lake Superior, the jumping-off point for the Apostle Islands.
Book your stay in Bayfield here, or spend a night on a sailboat!
5. Moab, Utah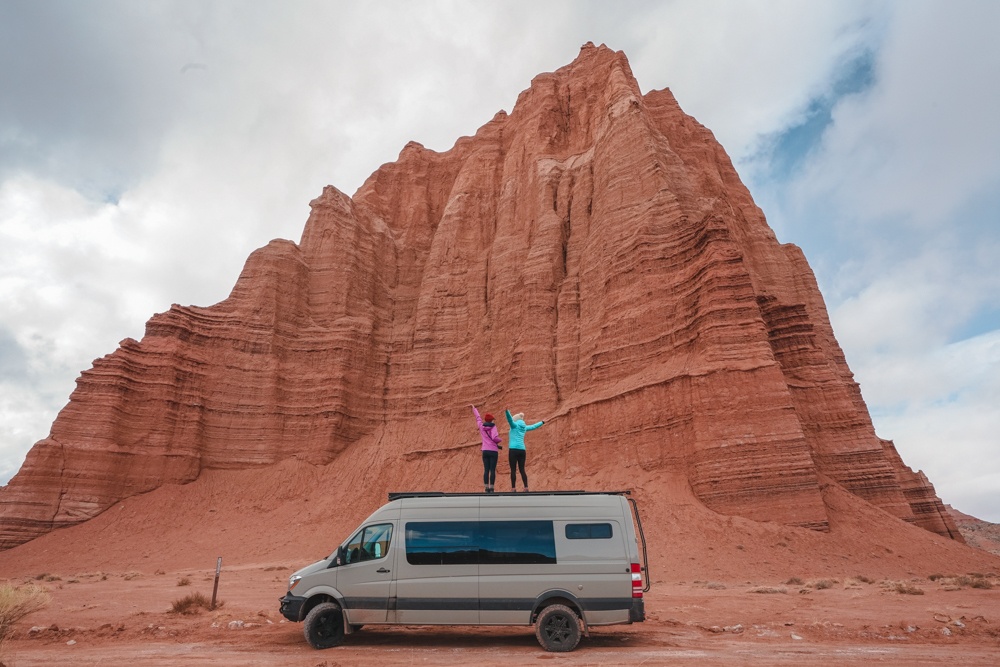 Moab is a mecca for outdoor enthusiasts. For those all about the camper van life, bouldering, hiking, and kayaking, Moab has it all going on. It's where you'll find Canyonlands and Arches National Parks as well as Dead Horse Point State Park. Basically it's one of the most gorgeous areas on Earth with a high concentration of incredible rock formations and free campsites.
I easily met people just by hanging around the free campsites, the coffee shops, and while watching the sunset over Dead Horse Point during my solo American Southwest road trip. I tend to find that when a place attracts people because of common shared interest, especially something outdoorsy, it tends to be social. Moab is a perfect example of that.
Book your stay in Moab here, or check out this awesome Airbnb with 600+ 5-star ratings!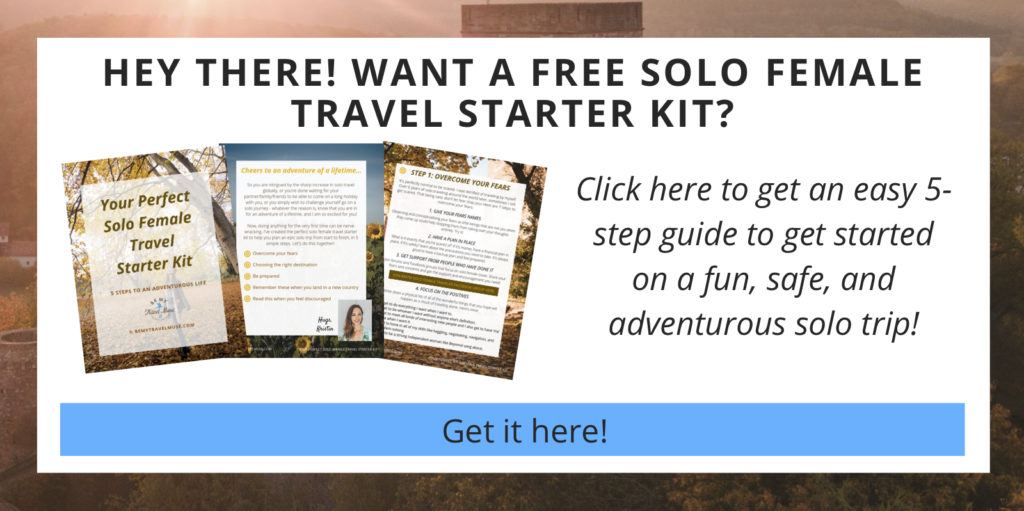 6. Big Sur, California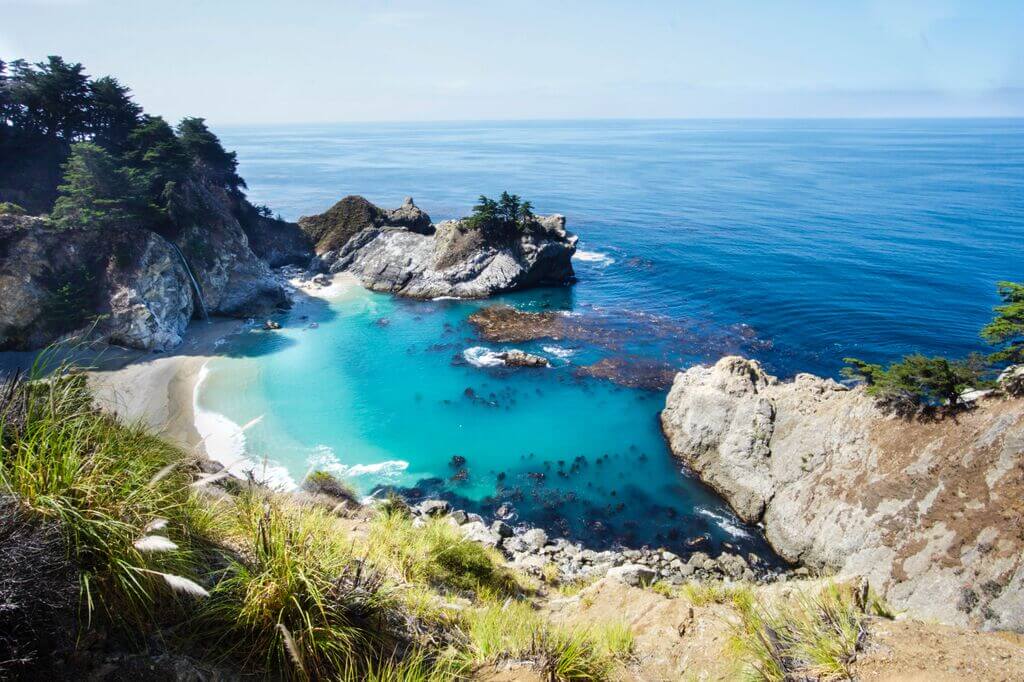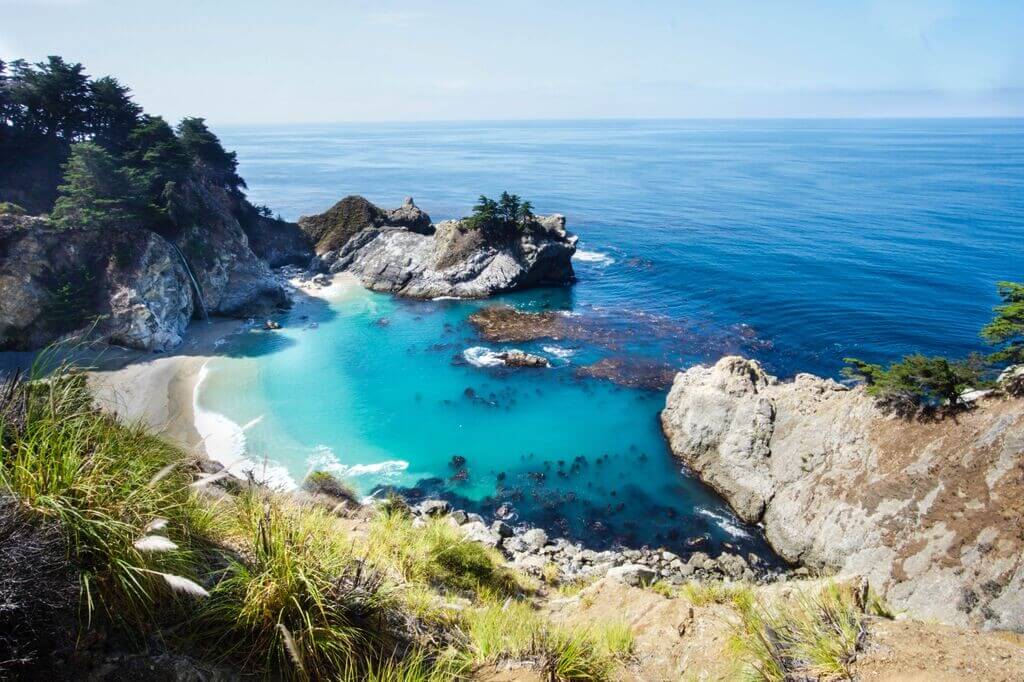 I've looked on every continent and I still haven't found anywhere as beautiful or majestic as Big Sur on the central coast in California. Though it's had its fair share of disasters lately, when accessible, McWay Falls in Julia Pfeiffer Burns State Park is one of the dreamiest waterfalls I've seen.
Big Sur is a fantastic place to unwind. If you want to meet others, the campsites can be pretty social. However when I'm out there, I find the best companions are the dolphins and whales jumping out of the water, the squirrels and deer on the trail, and the gorgeous Pacific Ocean. For more on my favorite state and national parks in California, check out my musings on Alamo's Scenic Route.
Book your stay in Big Sur here, or stay in a yurt!
7. Squaw Valley, California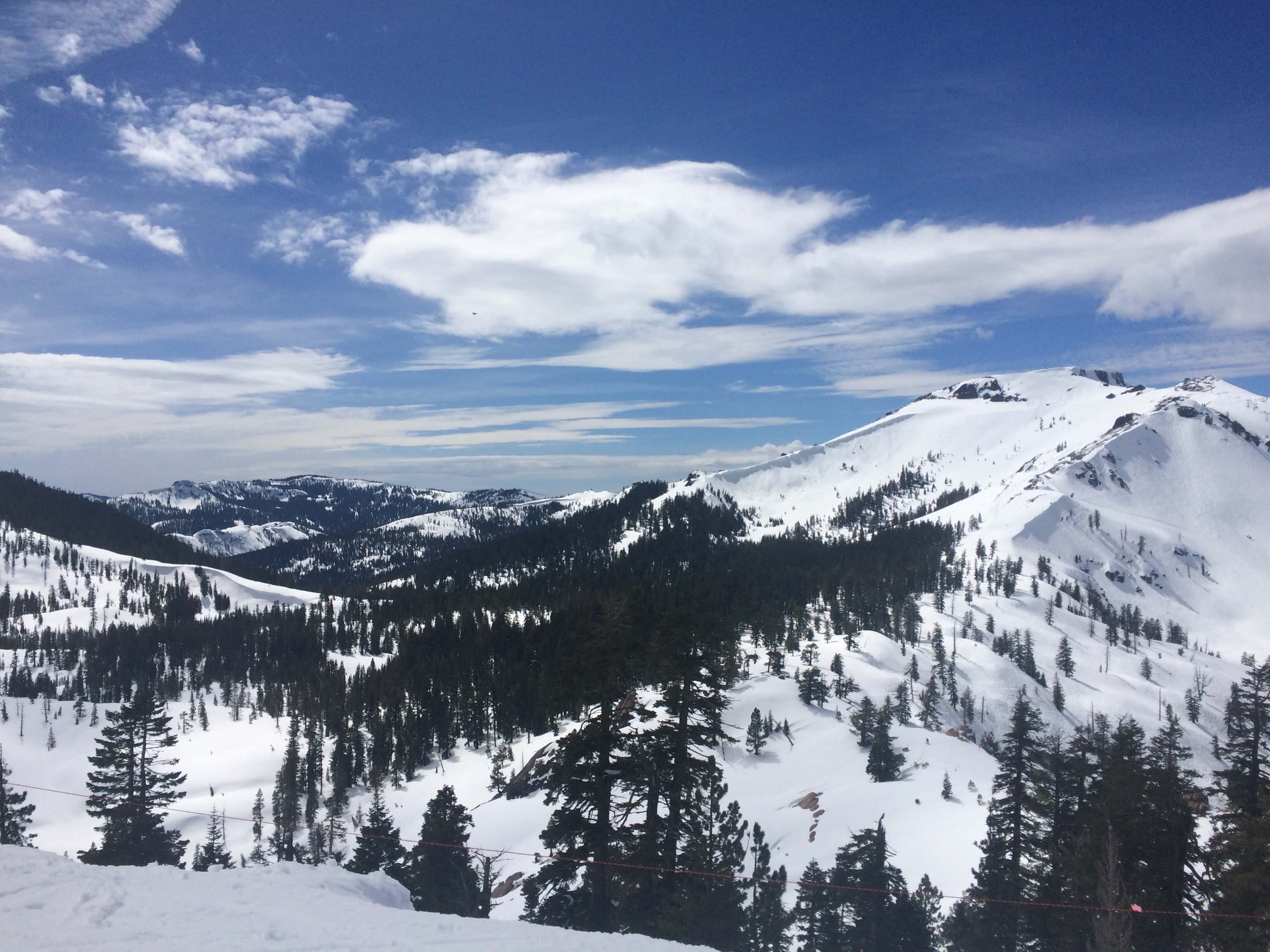 "My go-to solo trip destination is Squaw Valley. During the winter, Squaw offers amble skiable terrain that is safe to navigate solo, in addition to a wide array of yoga classes and spa services perfect for wrapping up a long day of solo skiing or boarding.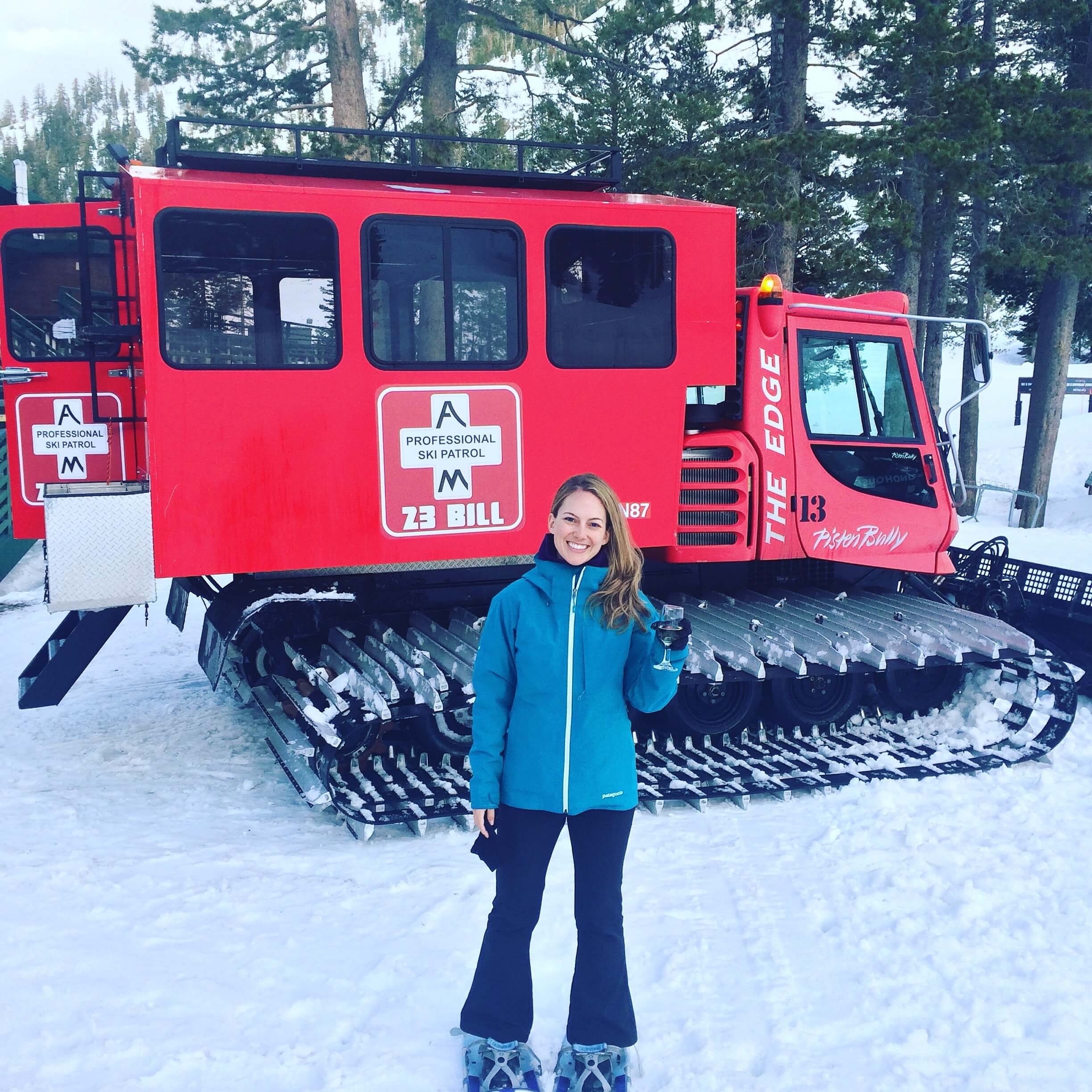 The variety of restaurants at Squaw also cater to the solo female travel with many offering small intimate booths where you can curl up with a book and hot toddy while waiting for your meal. When the snow has melted, Squaw is still my favorite solo trip destination as it offers dozens of miles of hiking and mountain biking trails. For those who don't feel comfortable hiking or biking on their own, there are multiple companies who offer guided tours." – Bailey of Feng Shui Mommy
Book your stay in Squaw Valley here!
8. Las Vegas, Nevada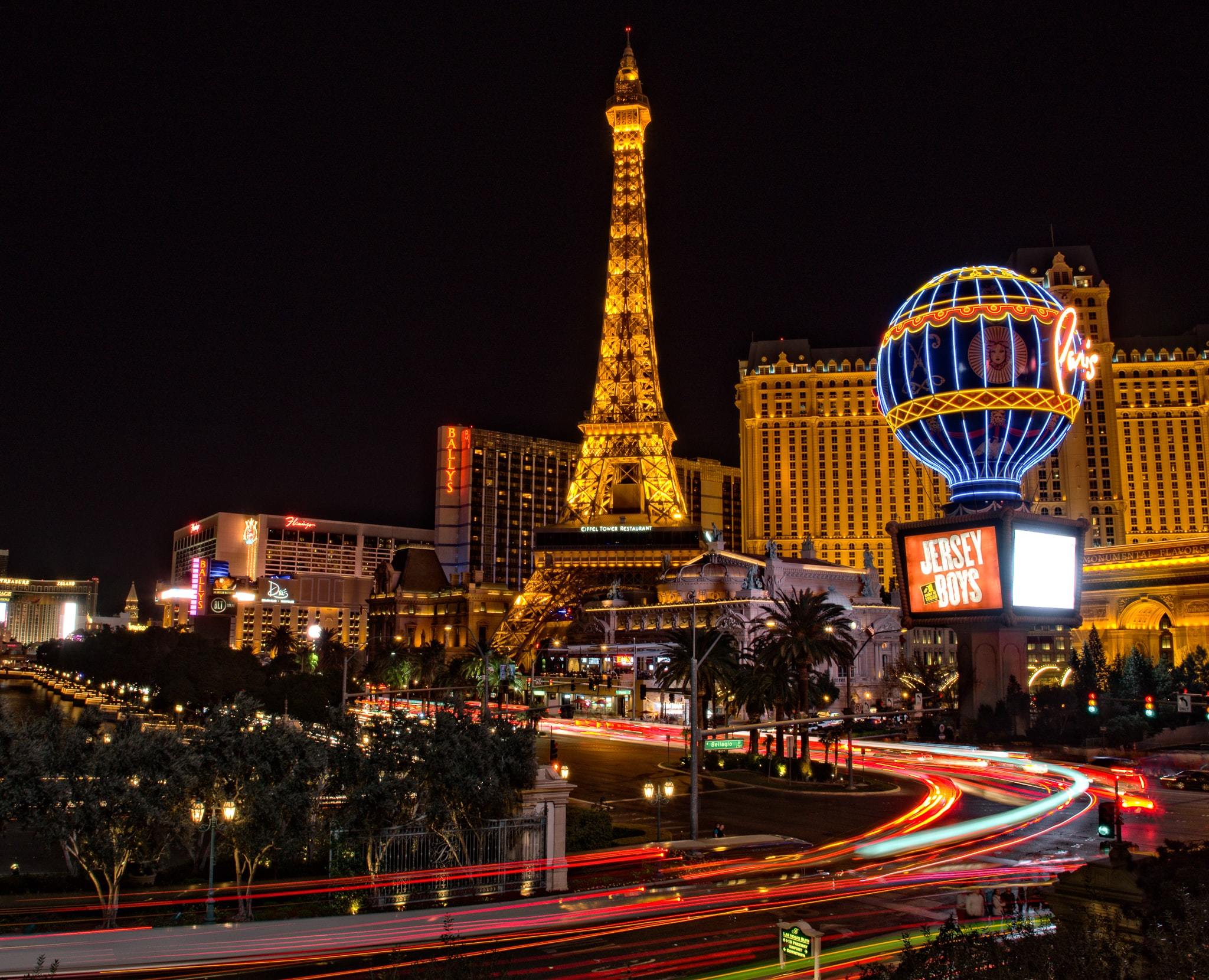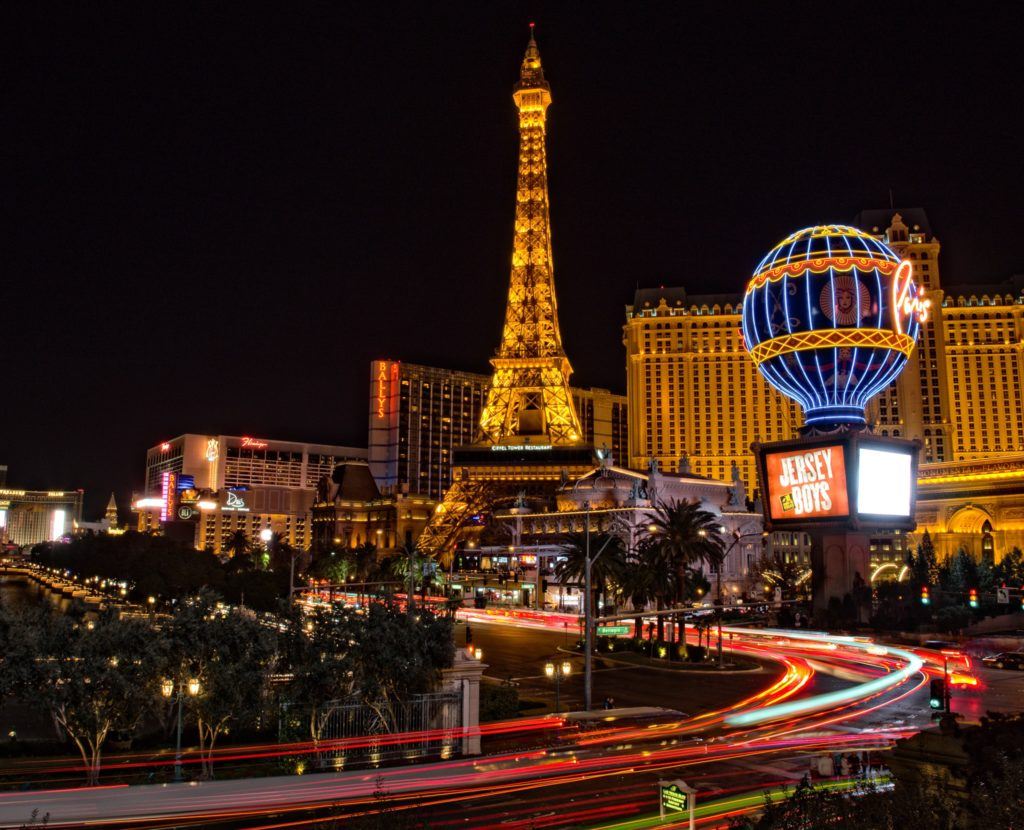 Las Vegas wouldn't have been the first place that I would have expected to be awesome alone, but with so much to do, it's actually perfect!
According to Noni, "I've traveled in North America by myself and I've never enjoyed anything more than Las Vegas!! I'm not American and didn't expect much before, but when I arrived I knew it was so much better than any other location in Northern America!
It's very easy to meet people, everybody's in a good mood and very open to meeting new people, there's a bus that's very popular and goes every couple of minutes which makes traveling easy and there's so much to do, from cinemas and clubs to bowling and casino's – Las Vegas is definitely my favorite place to travel as a female solo traveler!" – Noni of Noni May
Book your stay in Las Vegas here!
9. New Orleans, Louisiana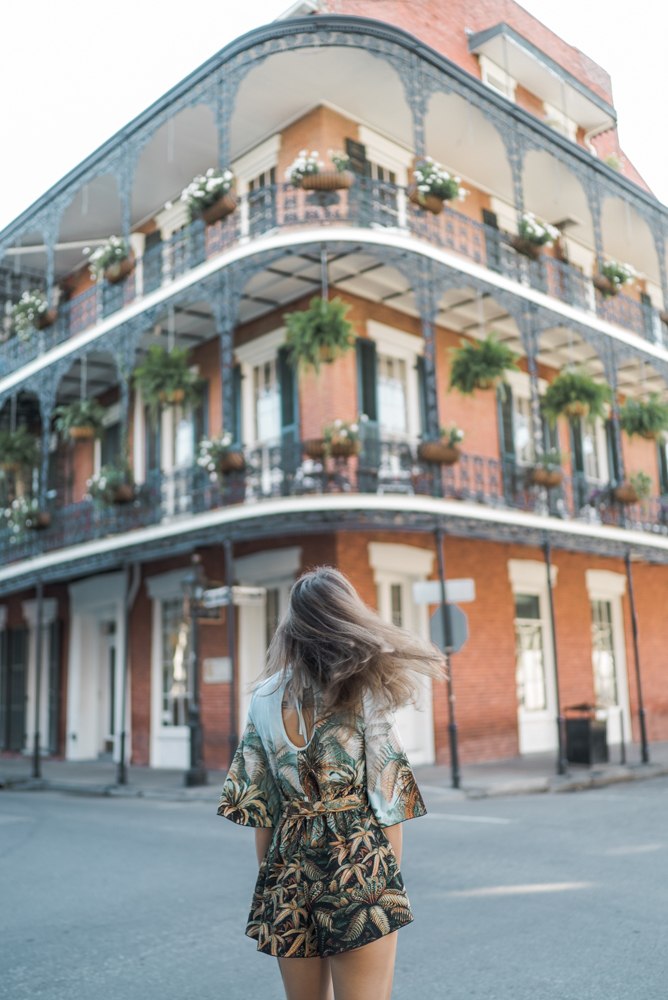 "I believe New Orleans is a perfect place for solo female travelers to visit. I have traveled there on my own and loved it. The city may be known for Bourbon Street and Mardi Gras, but there is a fascinating and rich cultural history to discover over a long weekend. There's something for everyone in NOLA. For starters, I suggest staying in a boutique hotel on Royal Street, right near the allegedly haunted LaLaurie Mansion. While you're there, tour cemeteries in the Garden District and the French Quarter, and sample the town's famous beignets, po' boys, and beverages.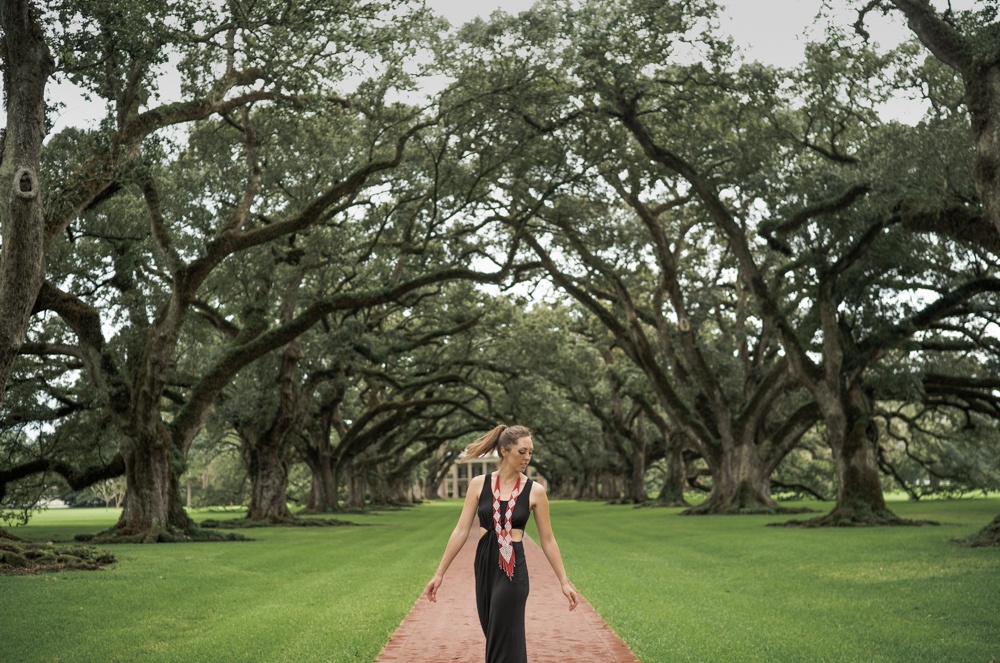 Entertainment is plentiful and ranges from low key to raging parties. Learn about the dueling reign and lingering influence of France and Spain, or the city's centuries-long history of voodoo and witchcraft. Or join the revelers in the Fruit Loop for a round of Hand Grenades. You're sure to find exactly what you're in the mood for and stay within your budget, too.
New Orleans is a large city, but easy to navigate on foot or by streetcar and bus. I never felt unsafe as a solo traveler because the streets are always bustling with tourists and locals, although it's smart to practice precautions appropriate for travel in any big city."  – Brittany of She Goes With Purpose.
Book your stay in New Orleans here. Airbnb has a bunch of great options, too.
10. Maui, Hawaii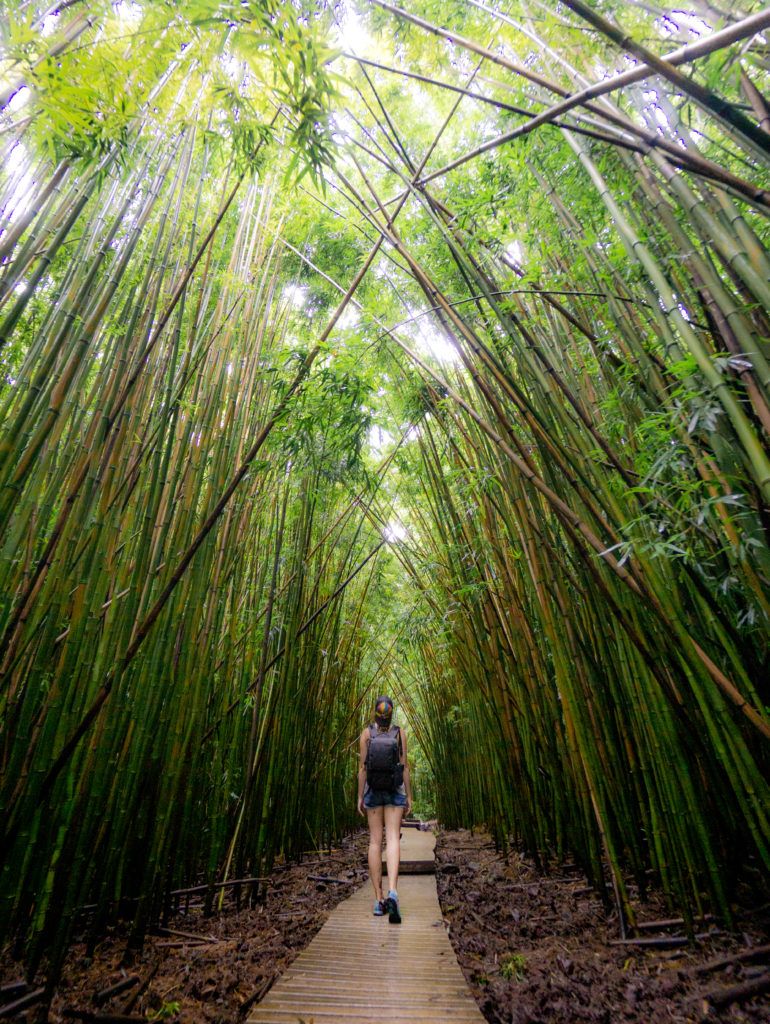 I forgive you if you don't think of Hawaii when you think of great places to travel solo, and I wouldn't have either until I actually went to Maui alone last year. It was fantastic! There was so much to do, from a women's surf school, to driving the Road to Hana, and joining snorkeling trips.
I thought I would be surrounded by honeymooners but I actually found that people were very outgoing and friendly, coupled off or not. I highly recommend Maui solo, much to my surprise!
Book your stay in Maui here, or check this adorable cottage out!
11. The Big Island of Hawaii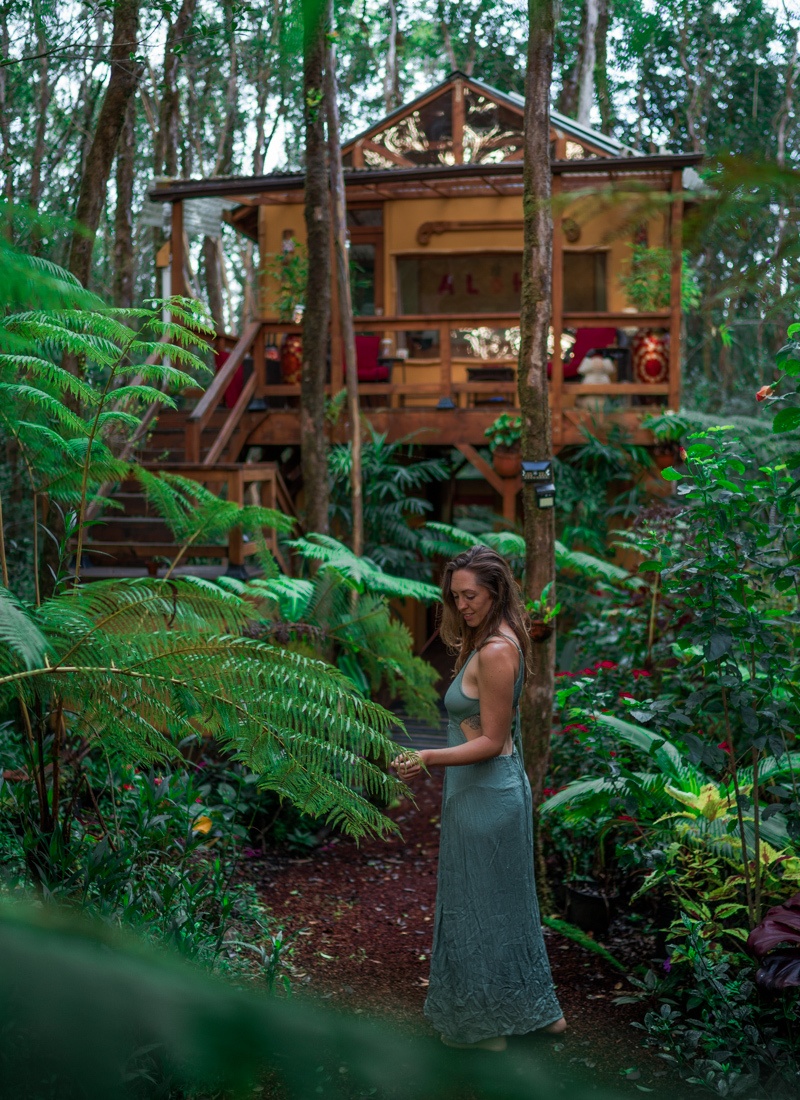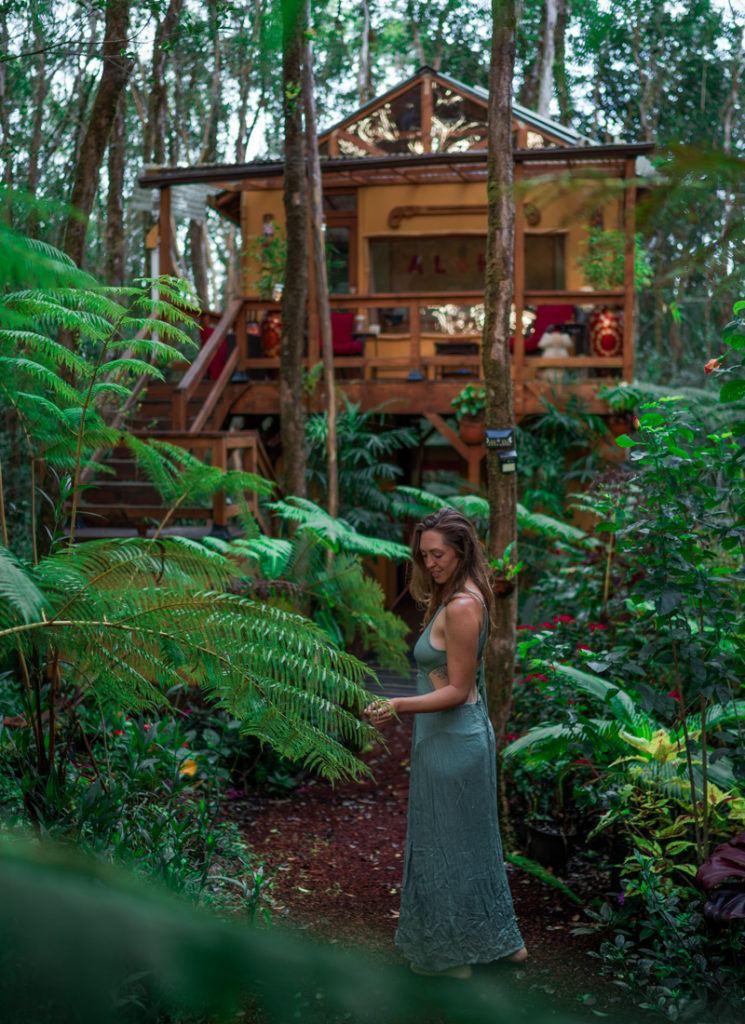 "The Big Island of Hawaii is one of the best places for adventurous solo female travelers to visit. With volcanoes, world-class dive sites, interesting beaches, and miles of hiking trails, any girl with a penchant for the unexplored can never get bored. Solo travelers will love watching lava bubble at the top of Mauna Loa, snorkeling in Honaunau Bay, and visiting Uncle Robert's night market — an eclectic market that serves fresh food and sells handmade clothing, beauty products, and decor.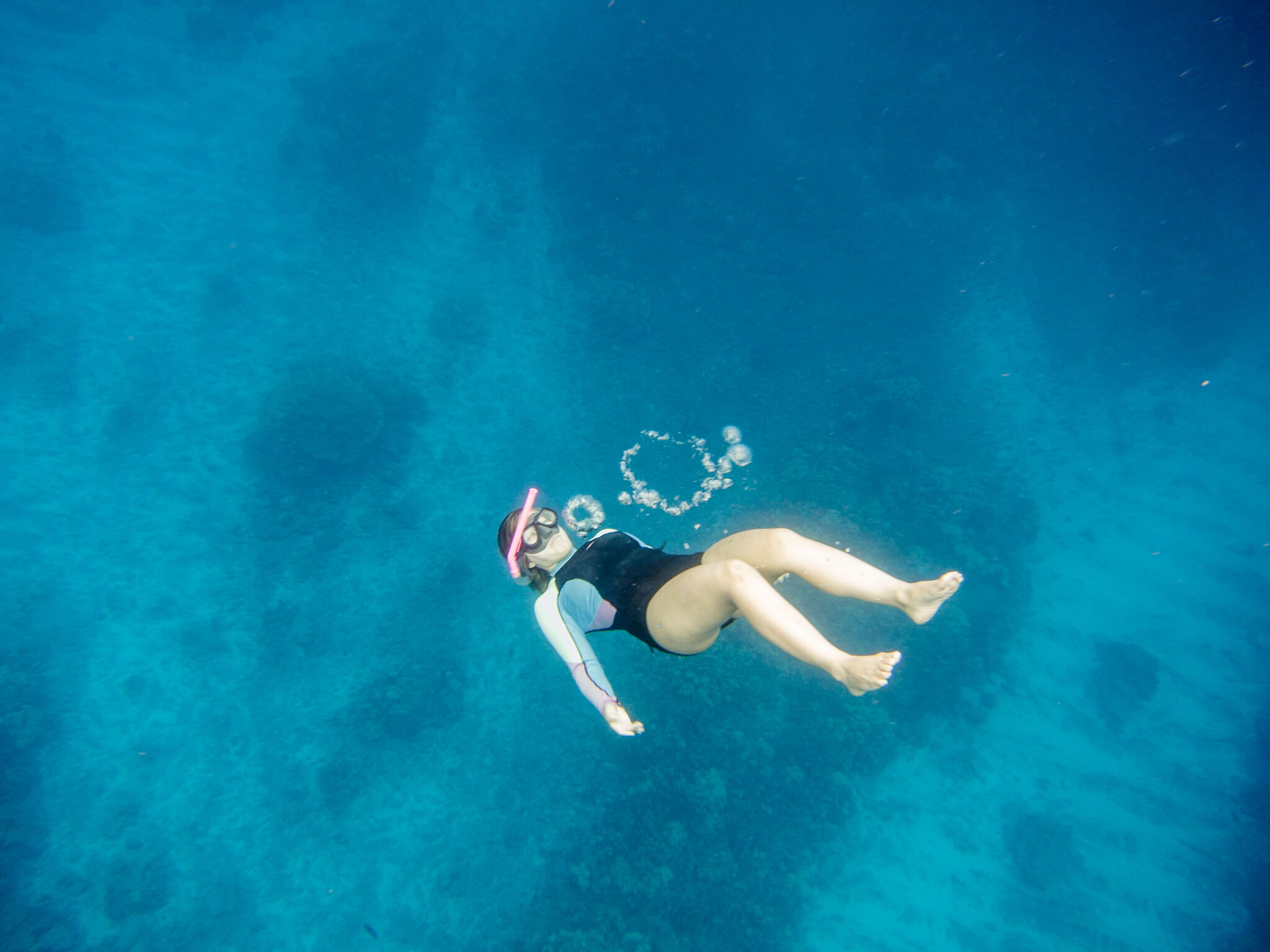 It's easy to meet friends through activities, at the beach, and by going on day tours. The island is easy to navigate with a rental car as there is one main road that circles around the entire island. Most people consider going to the more tourist-heavy islands like Oahu, but the Big Island is an underrated spot that is well worth the trek over." – Chantae of The Salt Sirens
Book your stay in The Big Island here, or consider staying in a real treehouse (!).
Read: The perfect Hawaii Big Island itinerary, the best beaches on the Big Island of Hawaii, 25 amazing things to do on the Big Island of Hawaii
12. Seattle, Washington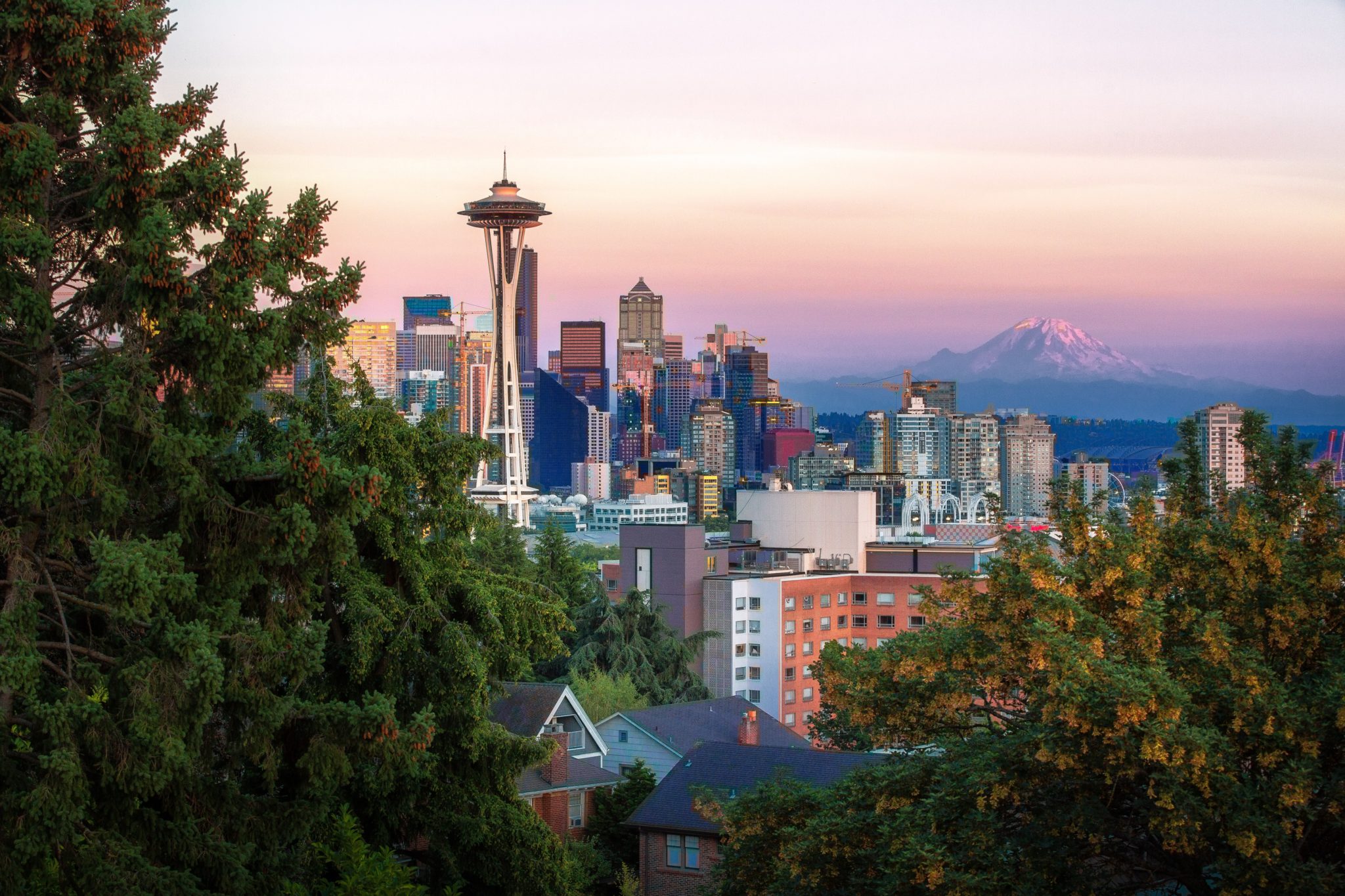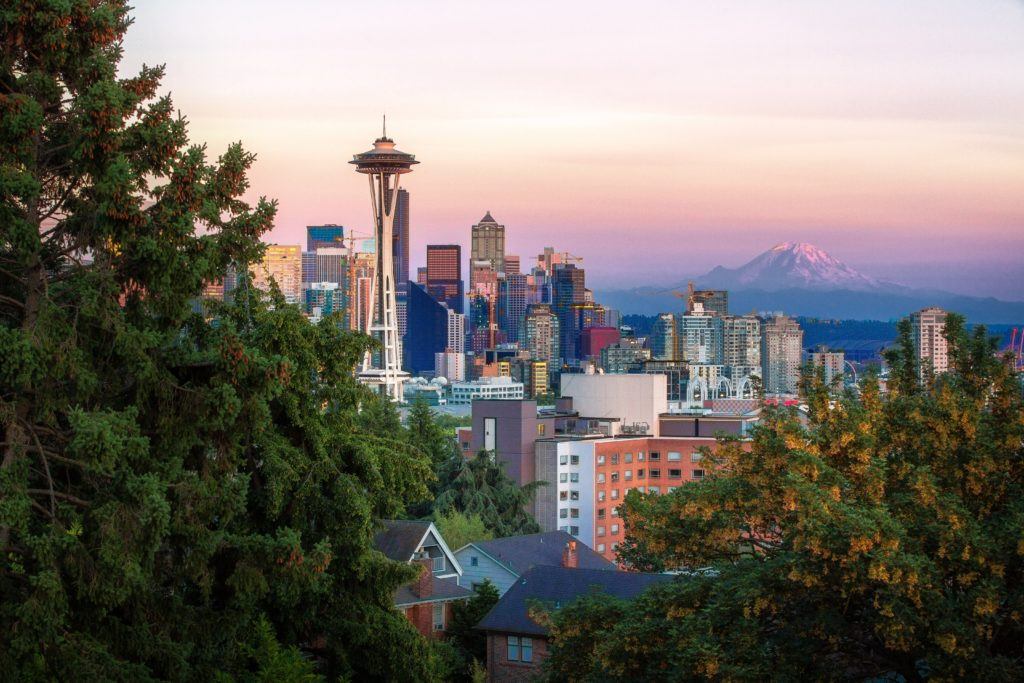 "Traveling solo in Seattle is great because it offers such a variety of activities that you can enjoy some solitude or plant yourself in an area teeming with activity (or even do both easily on the same day). Seattle offers neighborhoods with distinct character, food from any culture you can imagine, fantastic museums, and gorgeous public parks.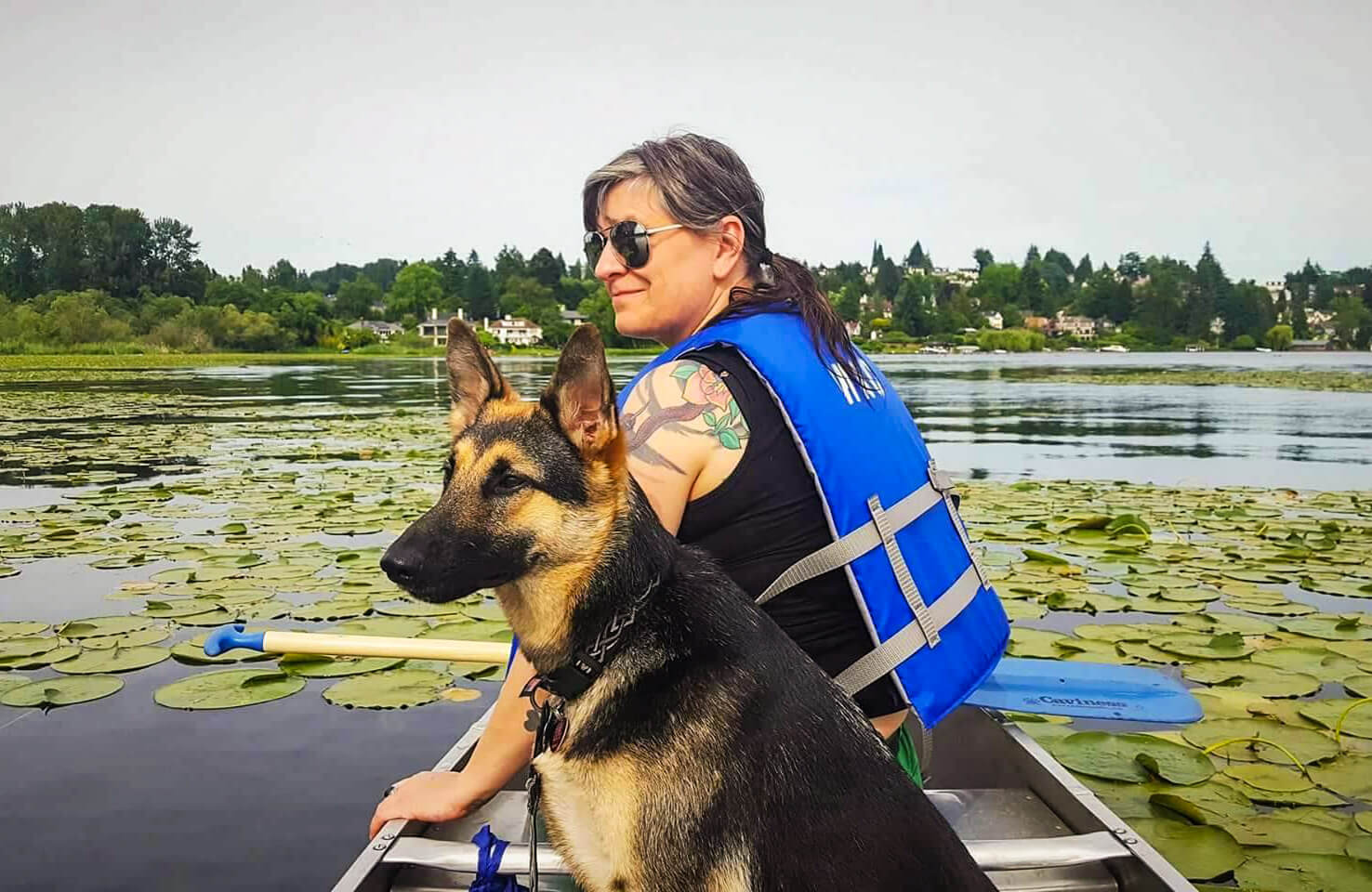 A highlight of any trip to Seattle was experiencing the exceptionally talented local musicians that perform throughout the city on most nights. Jazz, experimental, rock, punk, metal, baroque, blues, hip-hop ­– all there waiting for you. Public transit can get you most places during the day and taxis/ride-shares are readily available for late night adventures. It is very common for people to dine solo or listen to live music by themselves in Seattle, so no need to hesitate or feel awkward. Also, if you have heard of the "Seattle Freeze" don't worry locals are actually friendly and helpful once you start the conversation. But no umbrellas please!" – Robin
Book your stay in Seattle here. There are many great options on Airbnb, too!
13. Cape Cod, Massachusetts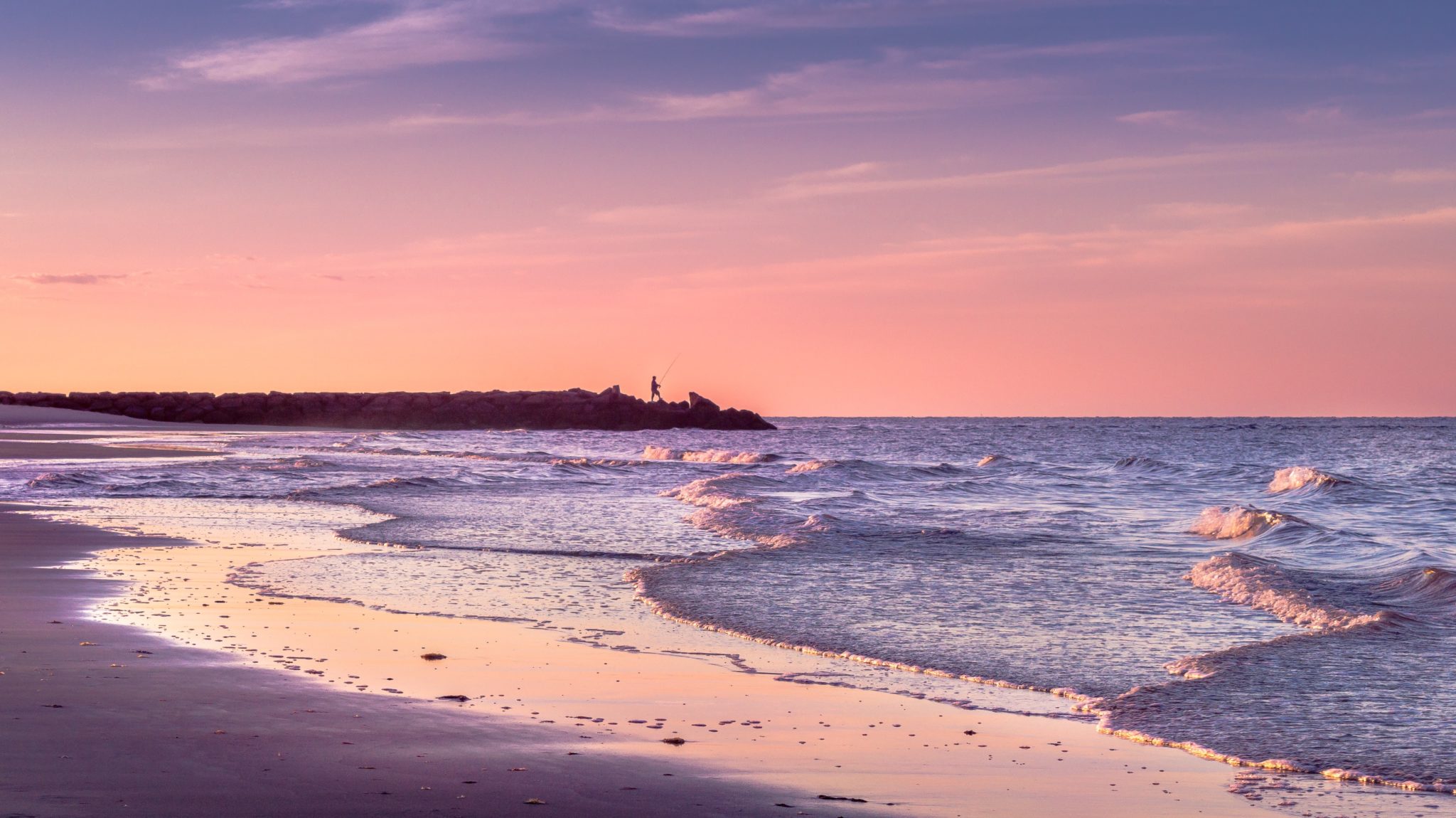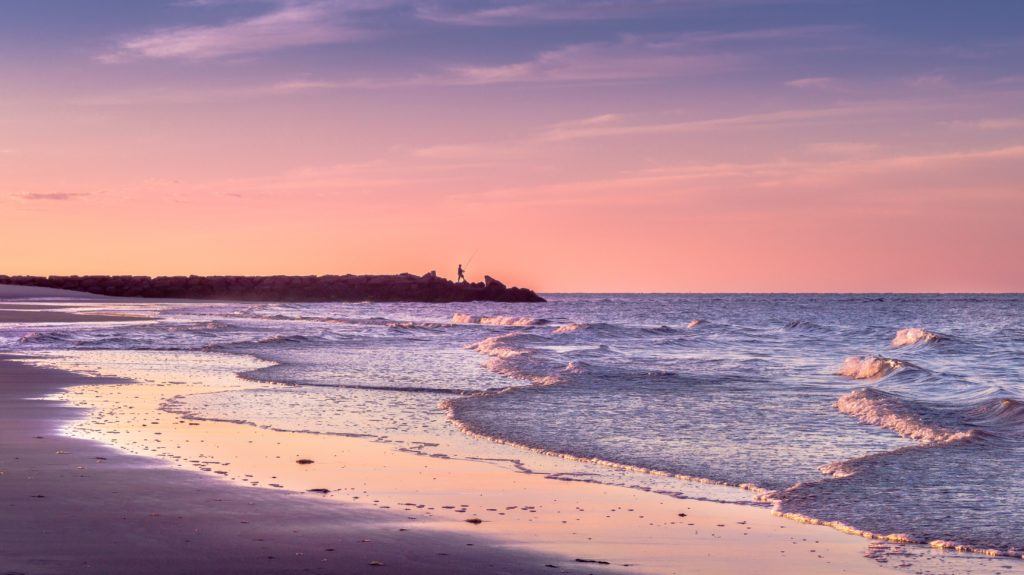 "Cape Cod is known as the tail of Massachusetts and a family-friendly beach destination in New England, but it's also very well suited to solo female travelers. Why? Because it's extremely safe, easy to get around, and downright beautiful. The Cape is just over an hour's drive from Boston or Providence. You'll definitely want to have a car so that you can freely explore its beautiful beaches. The ocean beaches are all lined with epic sand dunes, while the bay beaches host the most stunning sunsets (if you're lucky enough to catch one at low tide, wow – the reflections off the puddles in the sand flats are something else!).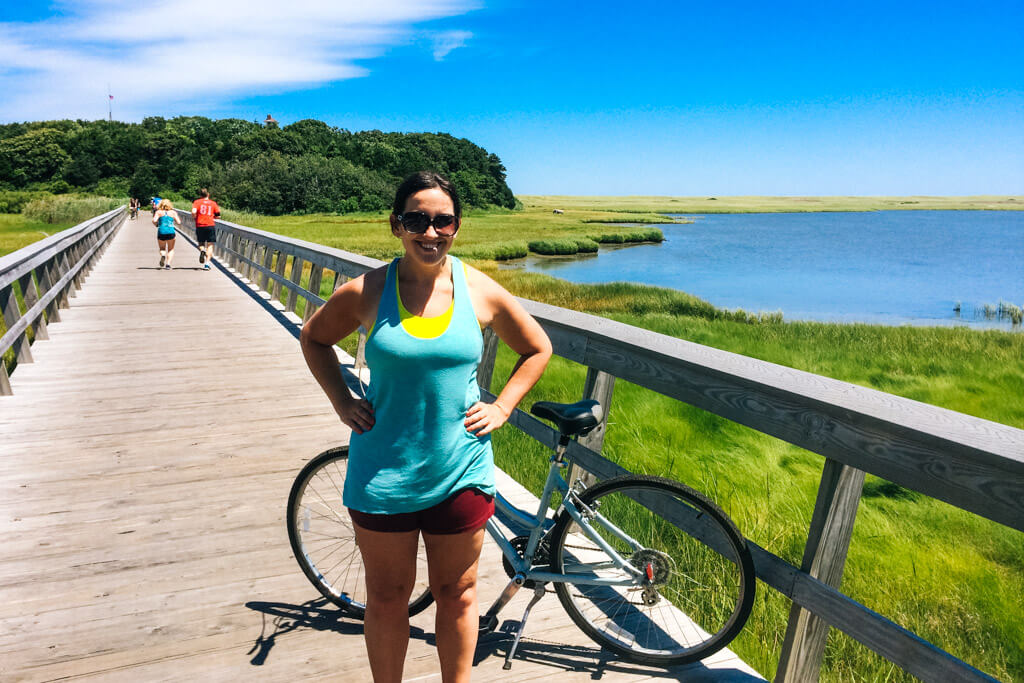 Outdoor adventurers should tackle the Cape Cod Rail Trail, which runs for 25 miles from Dennis to Wellfleet. There are outposts all along the trail where you can rent a bike and cycle past cranberry bogs, marshes, and lakes. Or for slightly less-active adventures, hit up Wellfleet for the weekend flea market and drive-in movies, gay-friendly Provincetown for shopping and nightlife, and just about any restaurant for the Cape's legendary clam chowder." – Lindsay of Frugal Frolicker
Book your stay in Cape Cod here, or look for an Airbnb!
14. Minneapolis, Minnesota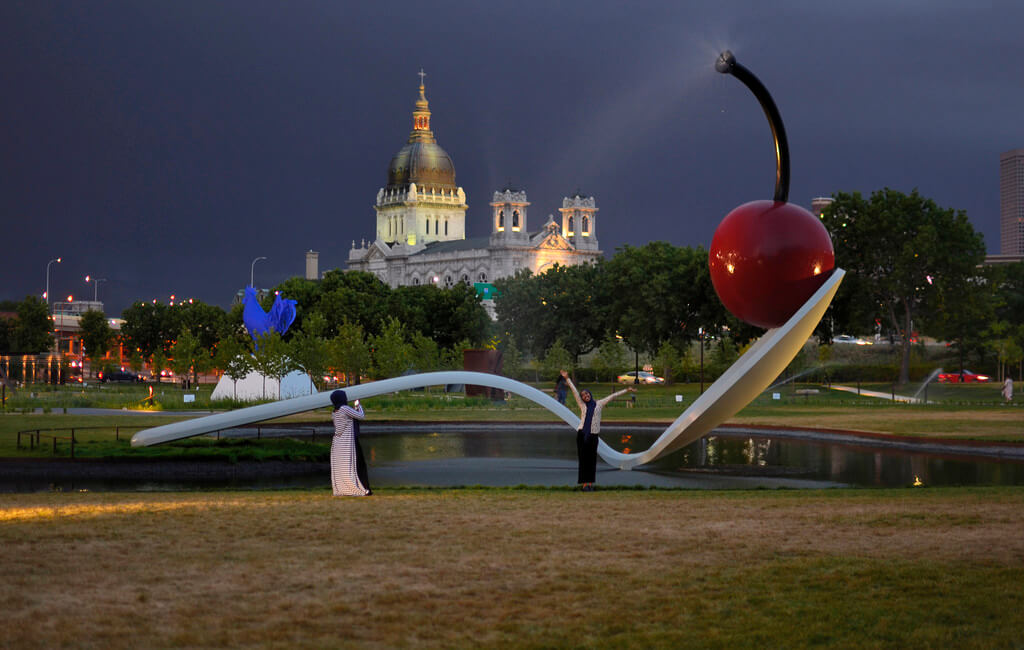 "I call Minneapolis the Stockholm of the Midwest. It's filled with Swedish-Americans, gets very cold in winter (colder than Stockholm, actually), and has many opportunities to enjoy the fine arts.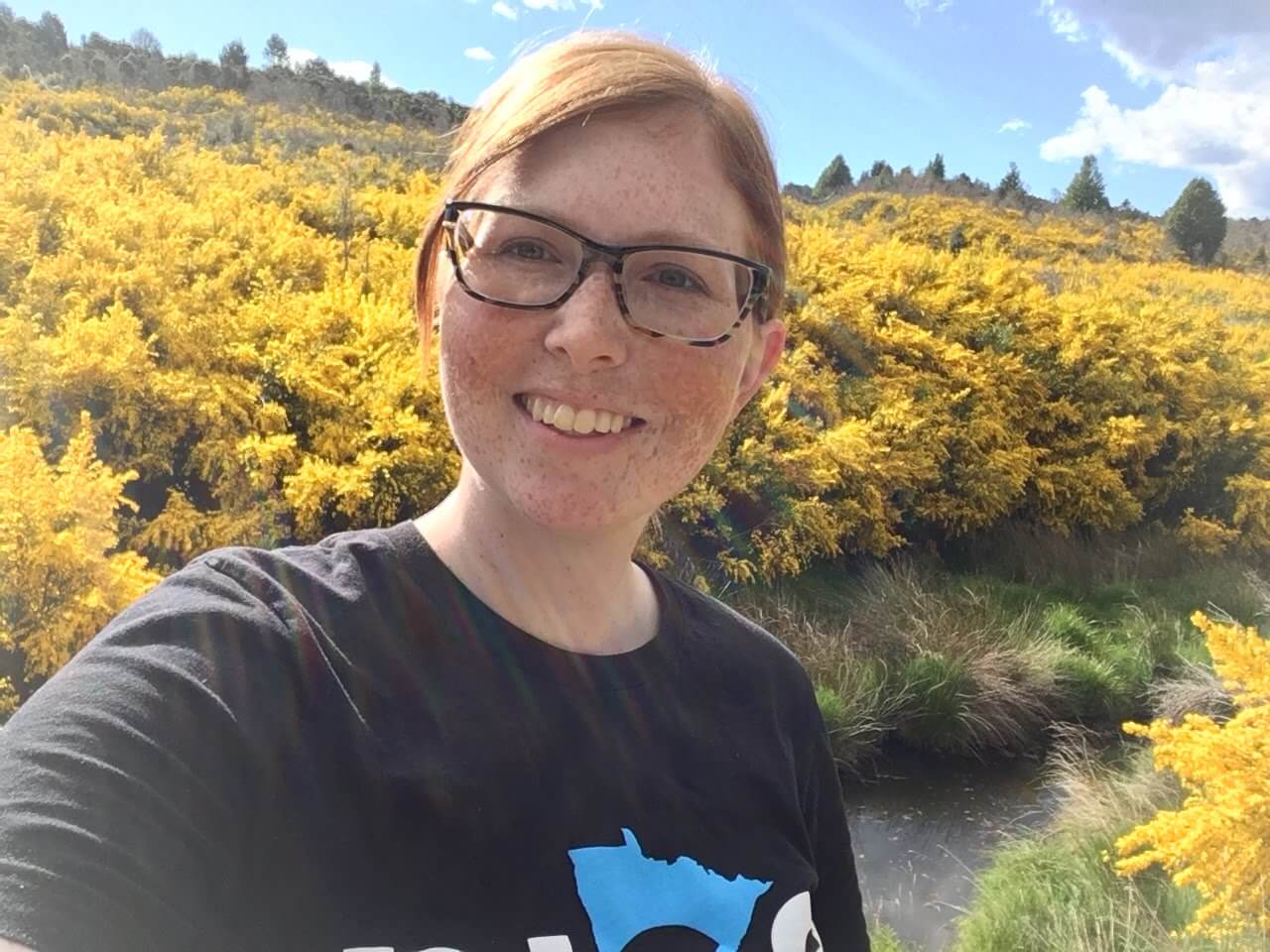 "For a solo female traveler, it's a perfect big city to visit. It's safe to wander around, has beautiful architecture and natural vistas, provides great bike paths, and features plenty of fun shops like cafes and stationary boutiques.
When it comes to the outdoors, in the summertime it's wonderful to explore all the green space and the hundreds of lakes nearby. And in the winter you have plenty of opportunities to go ice skating, skiing/snowboarding, and snowshoeing. No matter the time of year, Minneapolis has plenty on the calendar for you to enjoy." – Hayley of International Hotdish
Book your stay in Minneapolis here, or look for an Airbnb!
15. Sun Valley, Idaho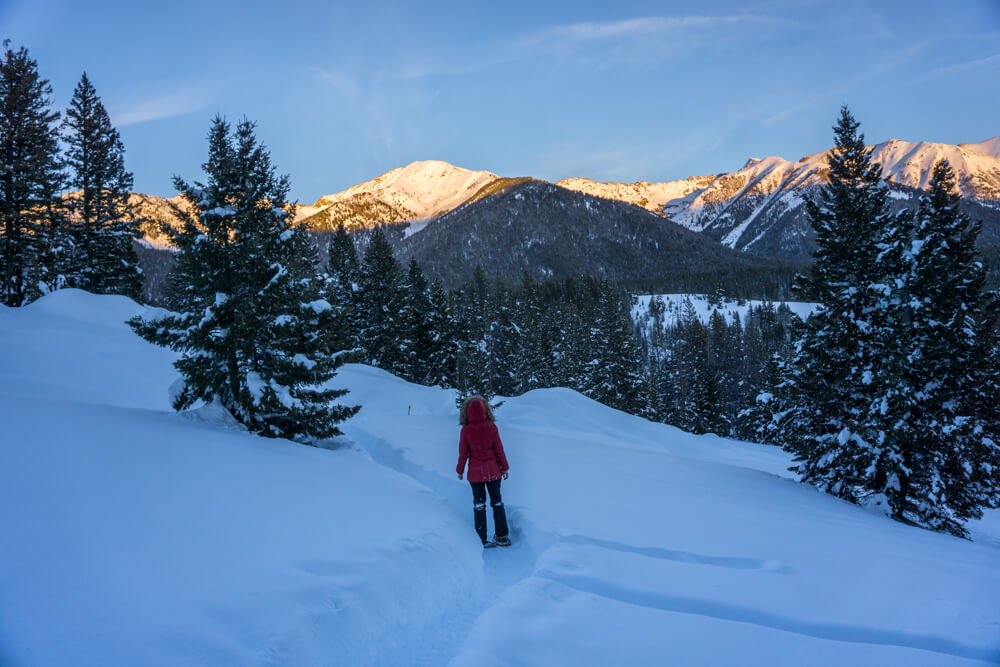 Idaho really must be one of the most beautiful states in the wintertime. I celebrated New Year's there last year and I just loved the welcoming and friendly vibe.
Sun Valley is a quaint town with fantastic skiing, snowshoeing, naturally occurring hot springs, and locals who are more than happy to have a conversation with visitors and newcomers. Idaho is so underrated! If you want to venture outside of Sun Valley, there are tons of amazing hot springs to check out. You can find my itinerary here.
Book your stay in Idaho here, or stay in a cozy, heated treehouse!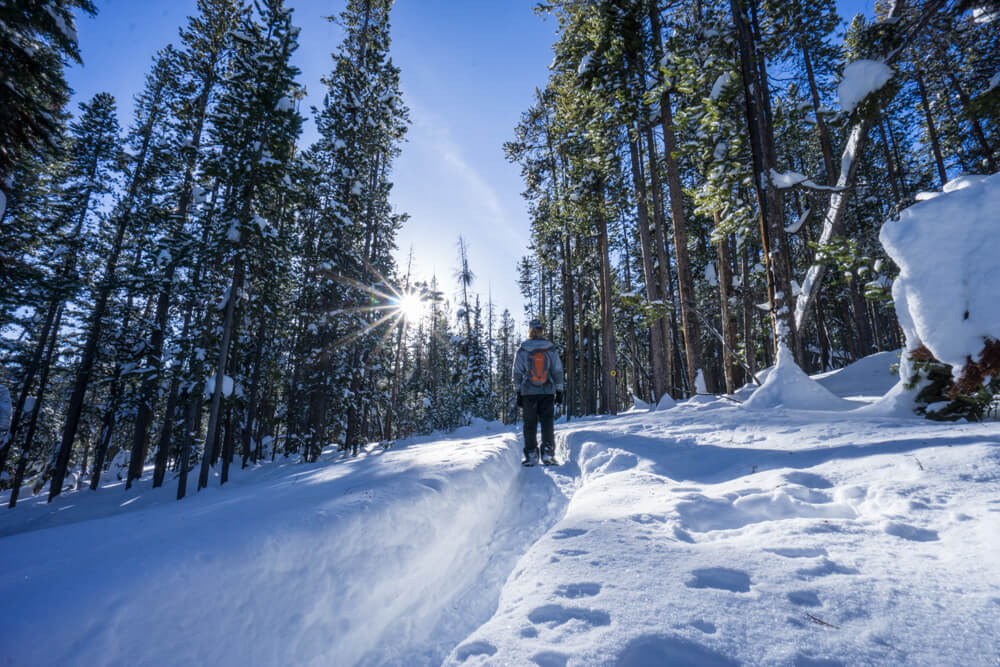 Though the USA is huge, and no list could ever do the wealth of places to see and experience justice, these are a few of our favorites. I hope this list helped you to get a sense of where to start, or continue, your solo journey.
If you have some favorite solo spots to share, please tell me in the comments below!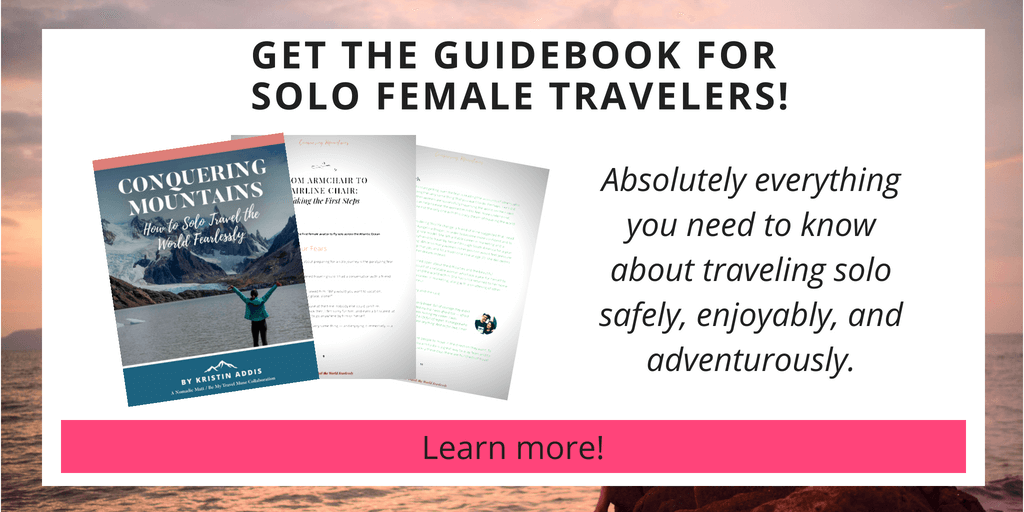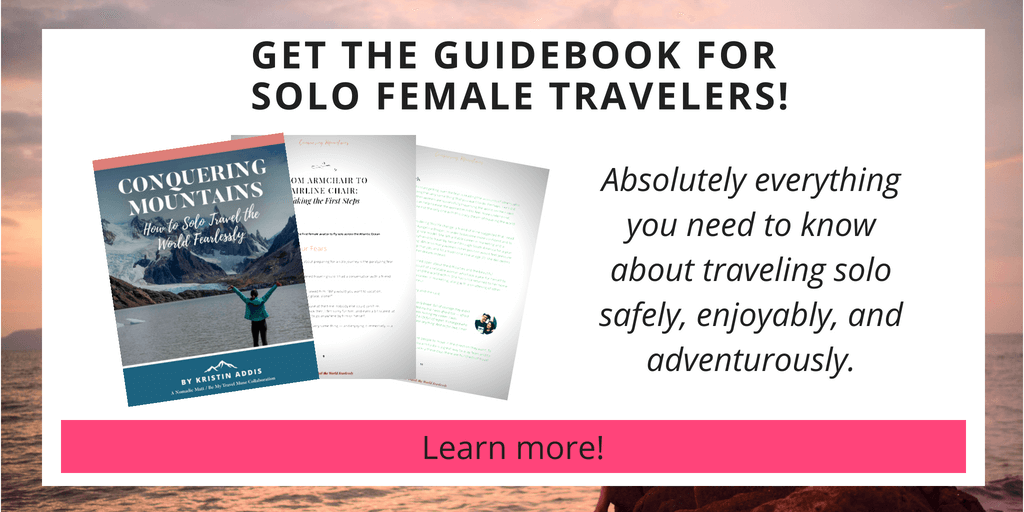 *This post was brought to you in partnership with Alamo Rent A Car. All thoughts on the best places to travel solo in the USA belong to their respective authors. 
Click to read more posts about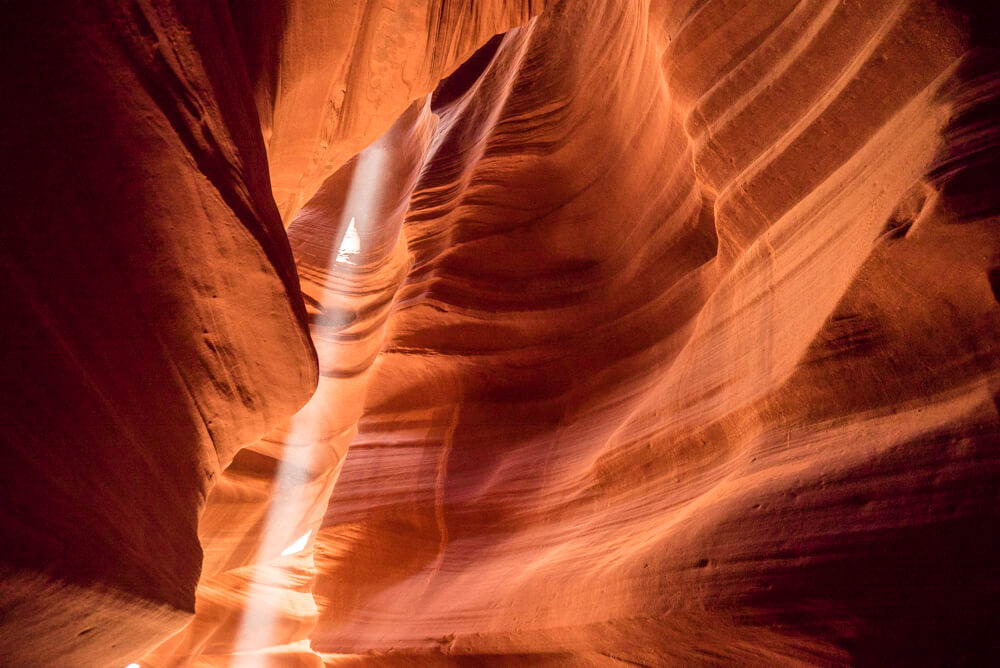 USA