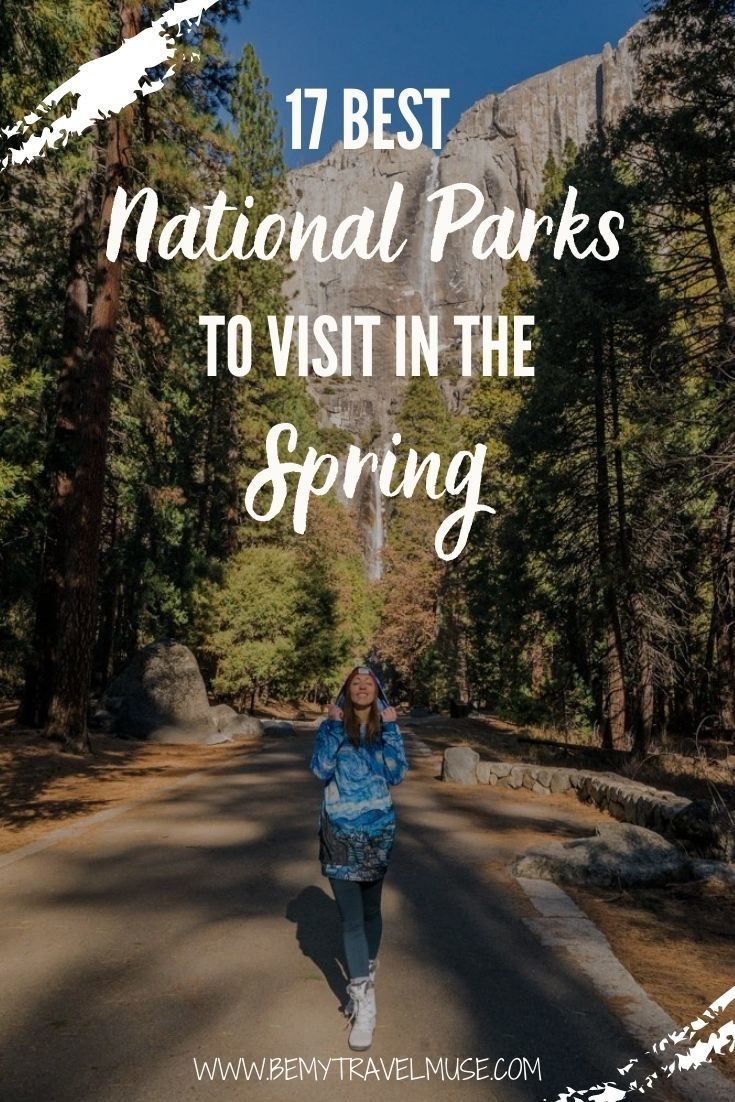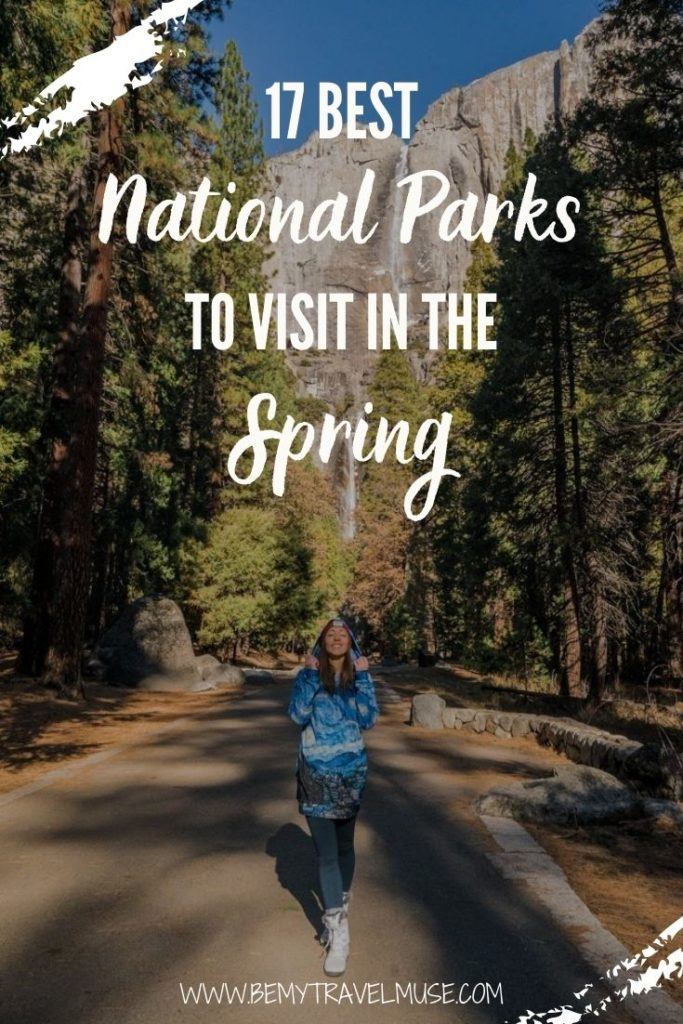 Springtime can be a magical and refreshing time to travel. Maybe you're coming out from winter hibernation for a quick road trip, or you're finally able to break in those new hiking boots you were gifted for Christmas. Personally, I look forward to blooms and greenery after nature wakes up from her winter slumber. Everything feels fresh, new, and exciting.
Here are some of the best places to visit in the USA in the springtime in particular, counting down to my #1 favorite:
27. Holland, Michigan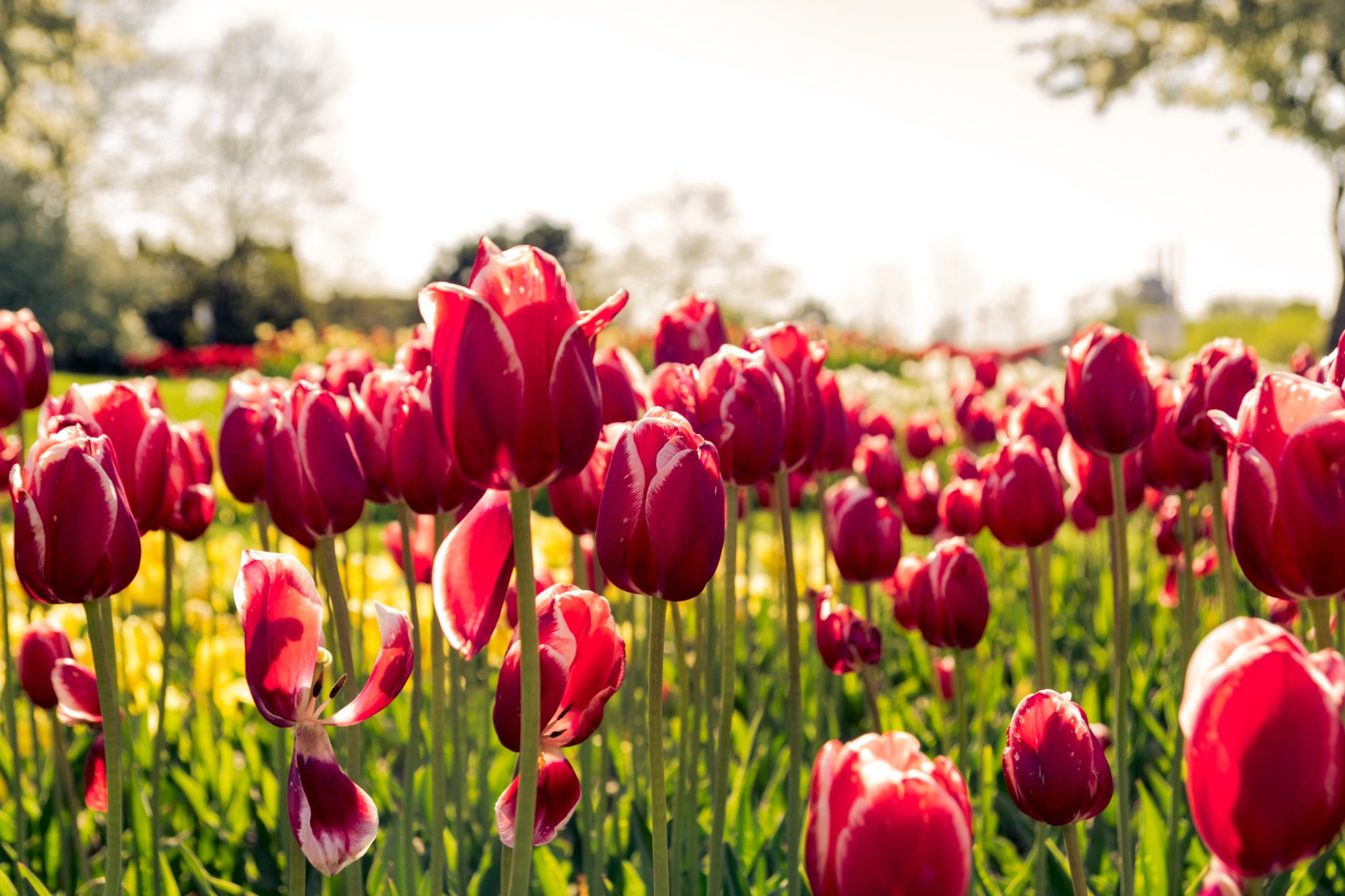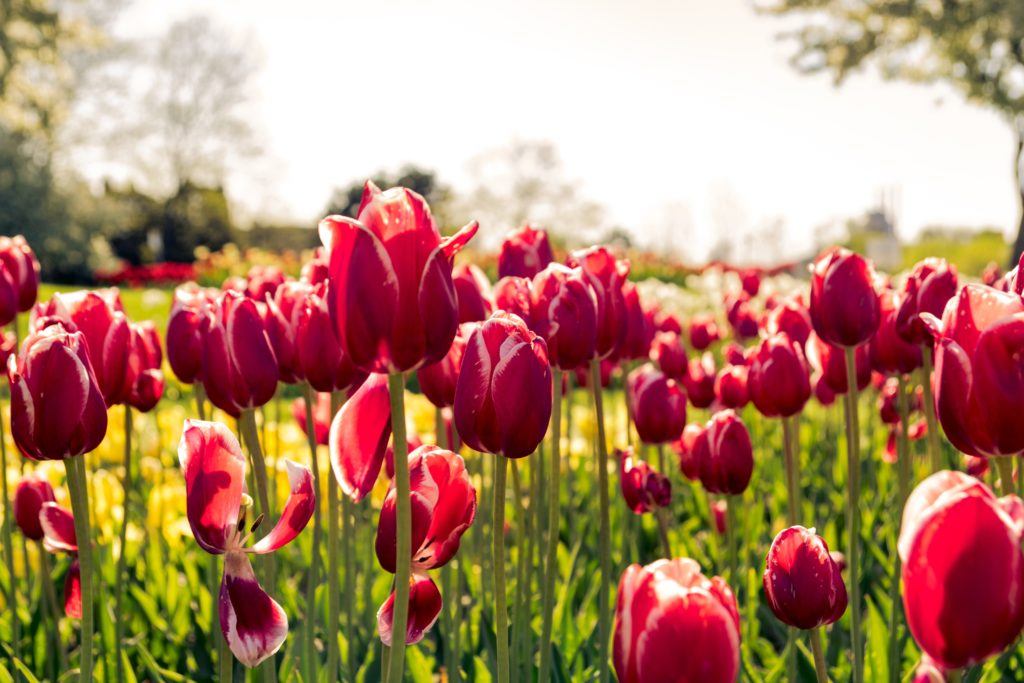 Named after–you guessed it!–Holland, this adorable Midwestern gem replicates its namesake by keeping the tulip tradition alive each spring with its Tulip Festival. The festival happens every May and has been around since 1930 when the town was mostly comprised of Dutch immigrants.
The town has a 250 year-old Dutch windmill that is a must-see if you visit. Being only 30-minutes away from Grand Rapids, you can make Holland a stop on your spring road trip, or make it your primary destination. Either way, Holland, MI is sure to charm you.
26. Hill Country, Texas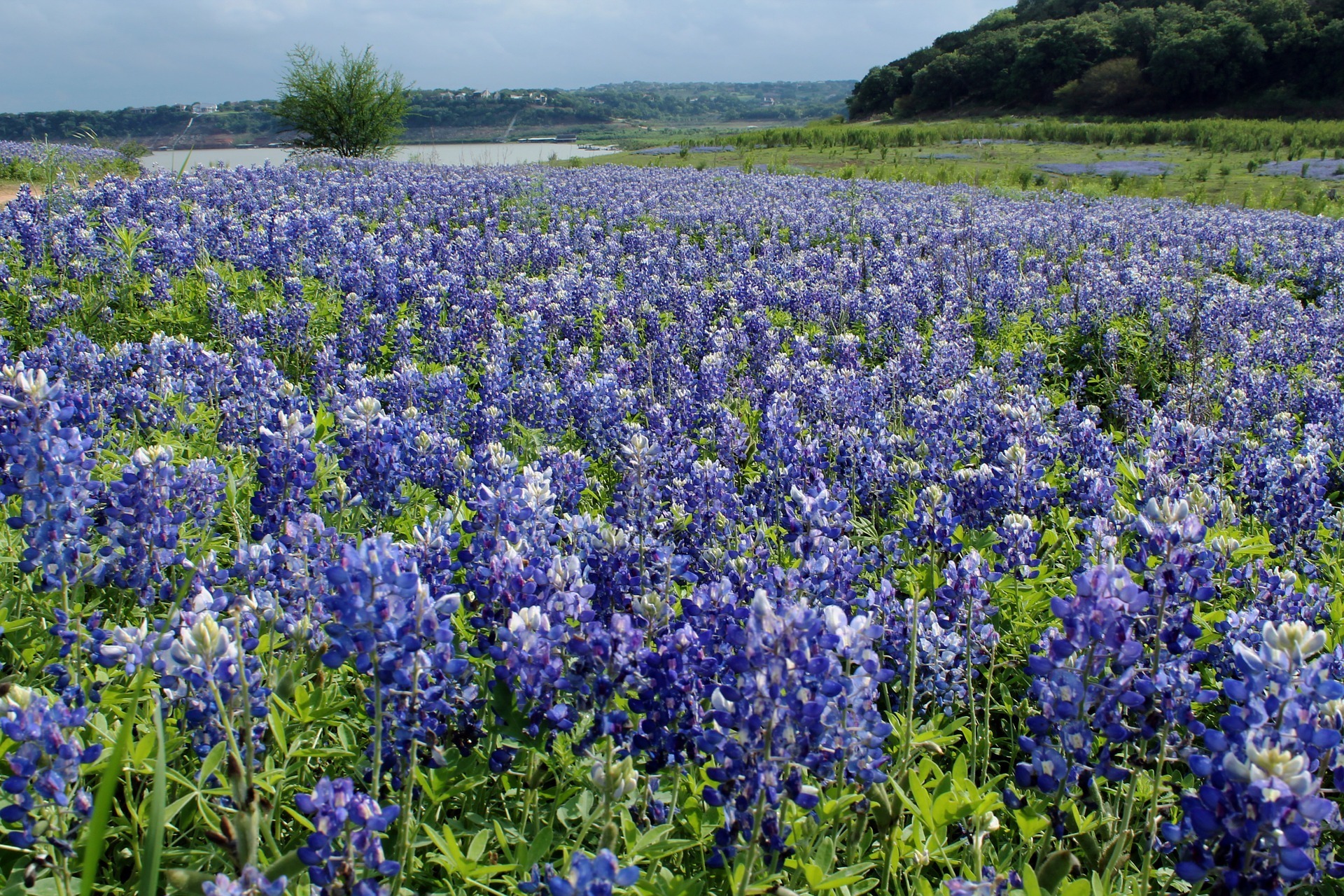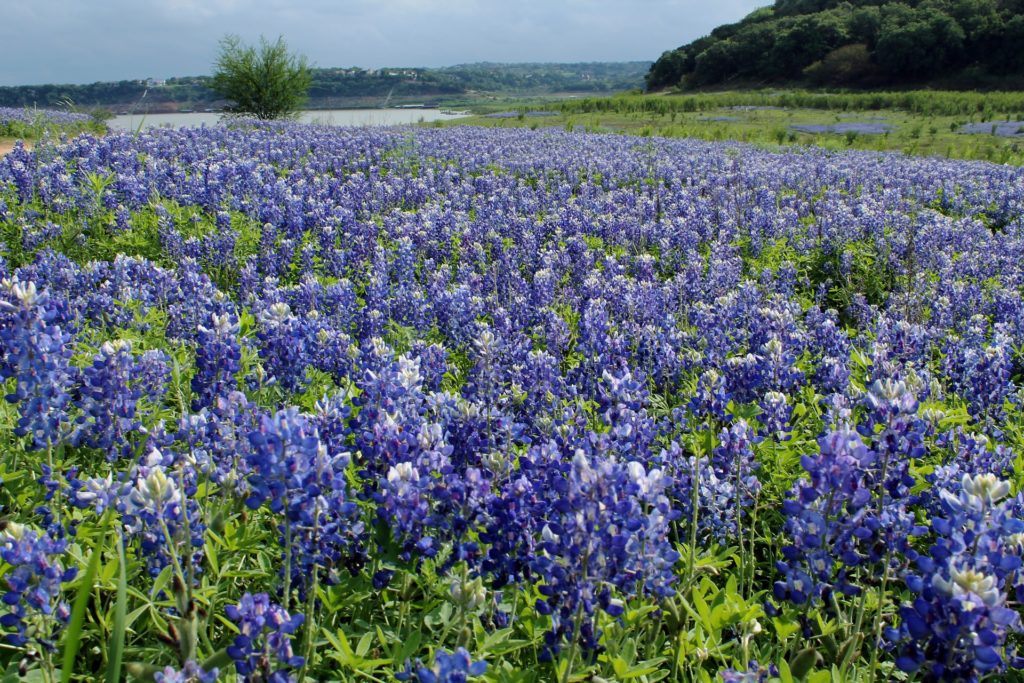 While not exactly a singular location, hill country in Texas is more of a strip than a destination. Between Houston and San Antonio along the highways at at the big state parks, Blue Bonnets are in bloom everywhere during March and April.
The beauty of the Texan countryside is even more apparent during this time of year, making it a great place to embark on a road trip or even just a weekend scenic drive.
25. Macon, Georgia
Did you know that Macon is the cherry blossom capital of the world? No, it's not Japan or Washington, D.C.! With 350,000 cherry trees blossoming each year at the end of March, Macon truly is the perfect place to see these beauties in bloom.
The second or third week of March is peak time to visit, as the International Cherry Blossom Festival happens. It's known as the "pinkest party of the year!" Macon is full of history and is also surrounded by beautiful state parks for visitors who are looking to get outdoors.
24. Coachella Valley, California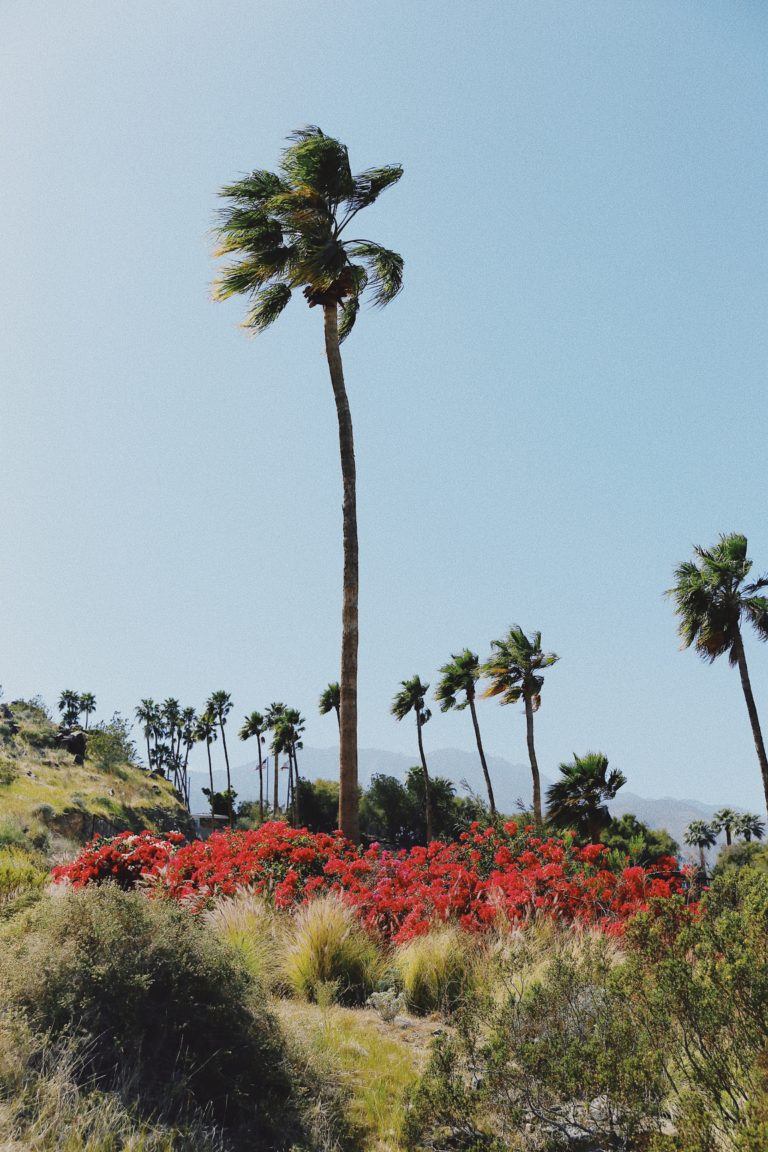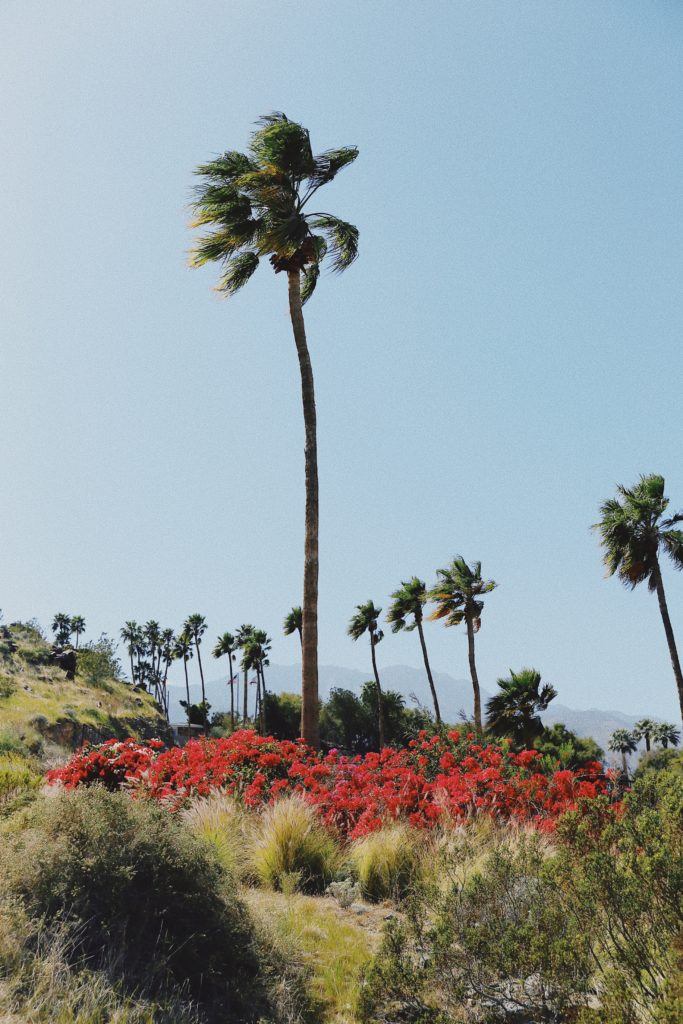 Known as the sunniest place in the USA with 300 days of sunshine per year, Coachella Valley in California is the perfect place to recharge that Vitamin D that you lost during the winter. Each spring, the city hosts an annual Wildflower Festival to celebrate the vibrant colors of the landscape
This area of the California desert is also known for its date production. These sugary-sweet fruits are plentiful here and you can even visit a farm where they are grown to get the inside scoop into how they are harvested.
Check out more of our favorite California desert blooms here.
23. Washington, D.C.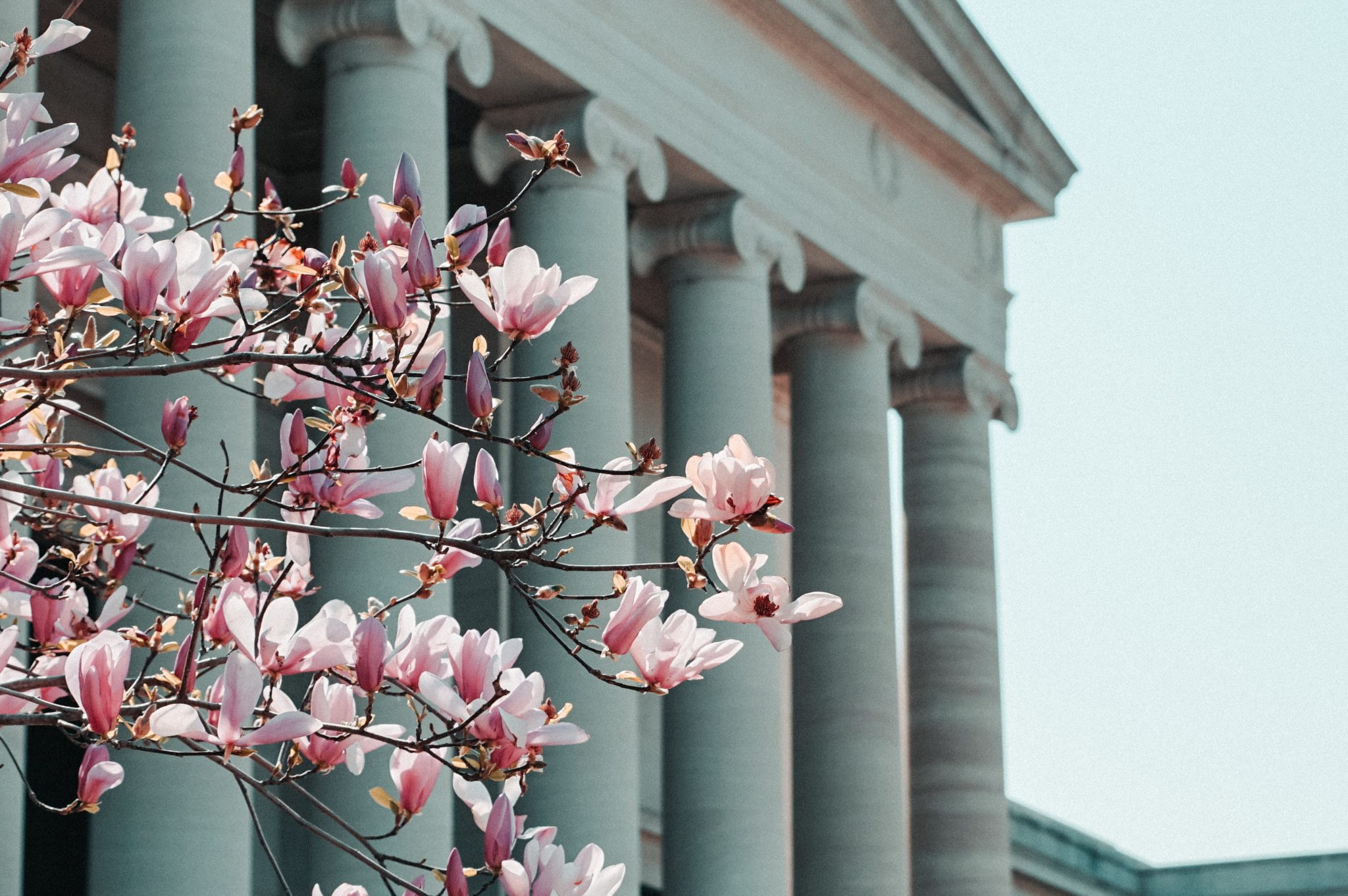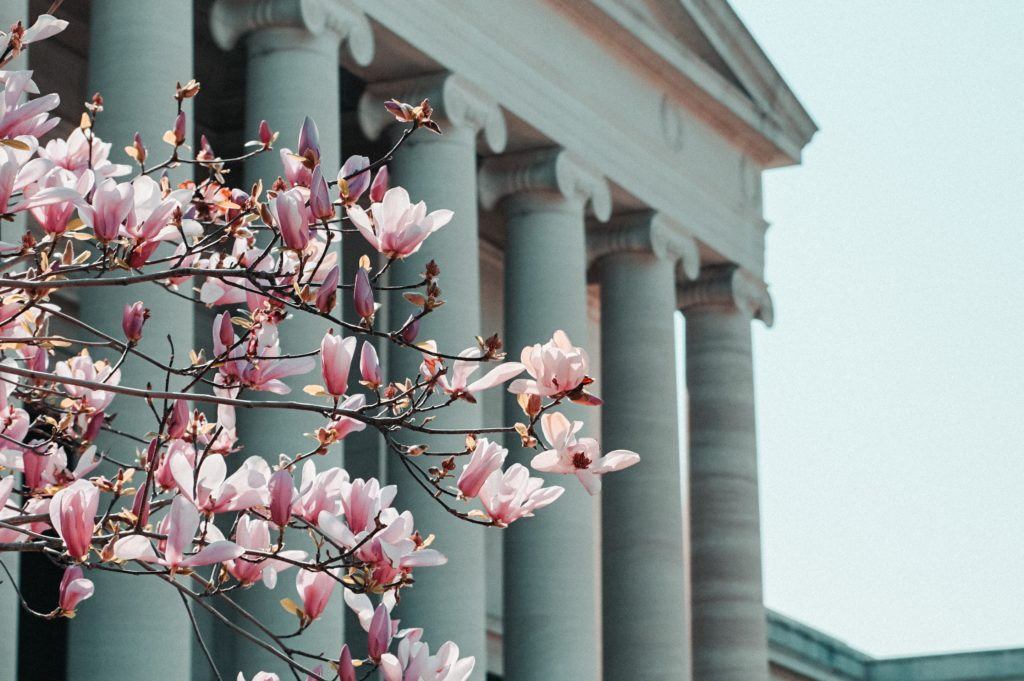 This is a pretty obvious addition to the list, as D.C. is known worldwide for its plentiful cherry blossoms in the spring. Each year, the city hosts the National Cherry Blossom Festival which attracts visitors from around the world. Immerse yourself in the history of the cherry trees and enjoy the warmer temperatures as the city reawakens after a brisk winter.
22. Hawaii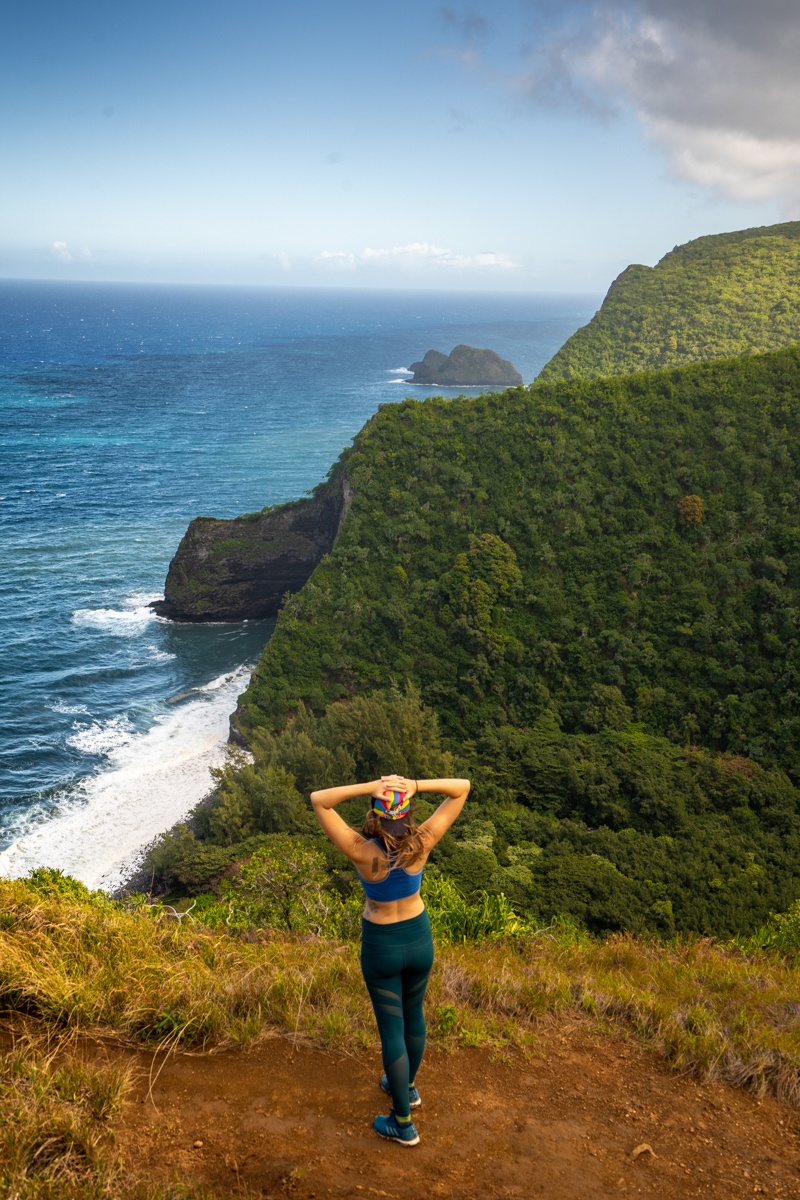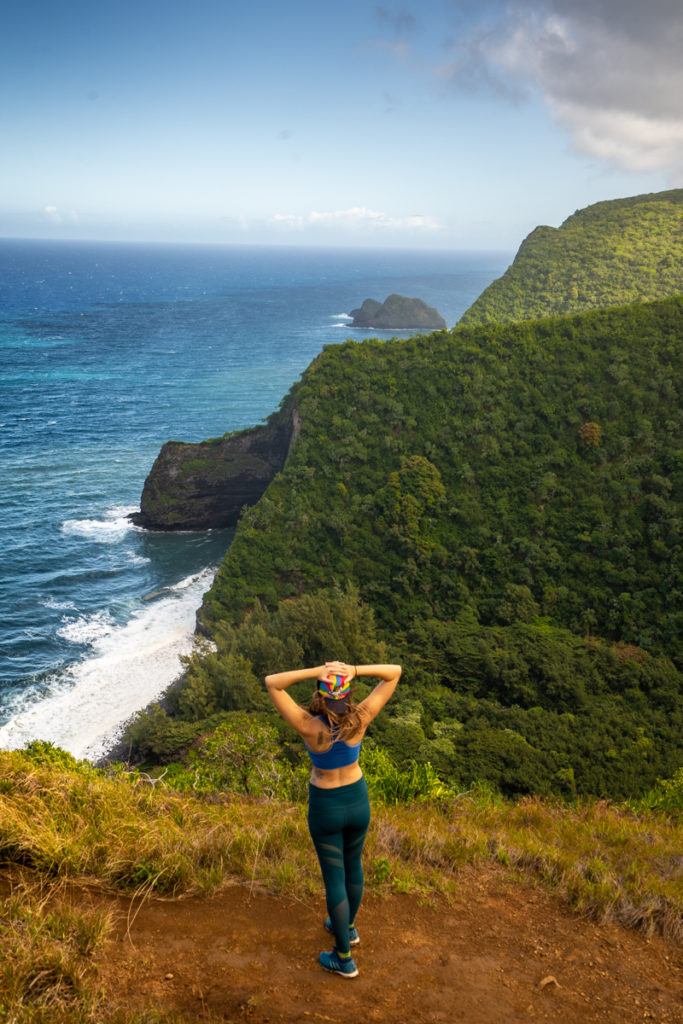 Let's be honest, Hawaii is stunning all year long, rain or shine. However, spring truly is a magical time to fly over to the islands. February to May is known as "shoulder season," which means the heavy winter rains are over, but the high season hasn't started yet.
It's the perfect window of opportunity to enjoy the islands at their very best because the spring weather permits clear night skies that are ideal for stargazing. There are wildflowers blooming all around Hawaii's landscapes, making those picturesque hikes even more beautiful.
Need some travel inspo for your trip? Check out BMTM's Hawaii Guide!
21. Columbia River Gorge, Oregon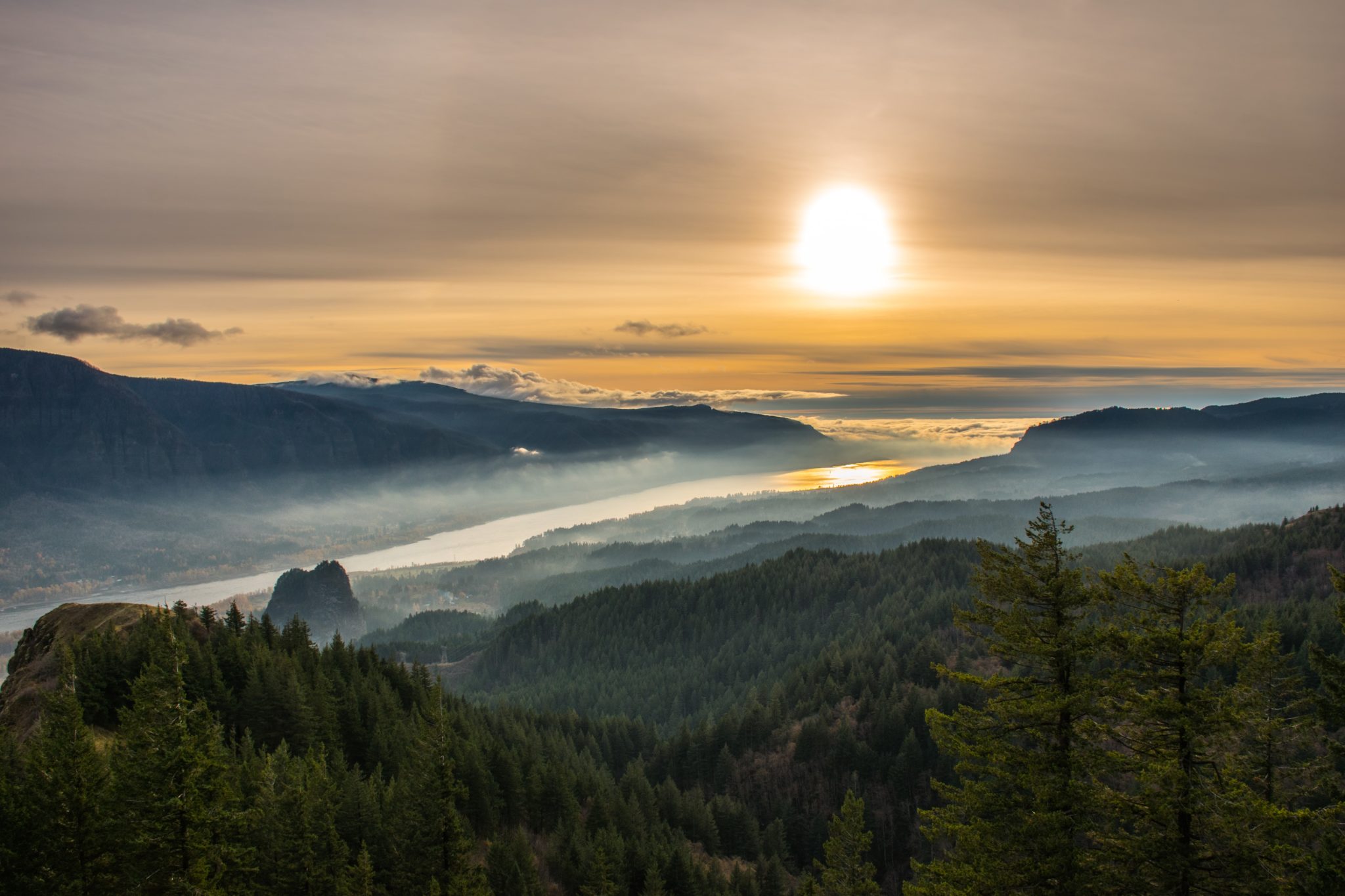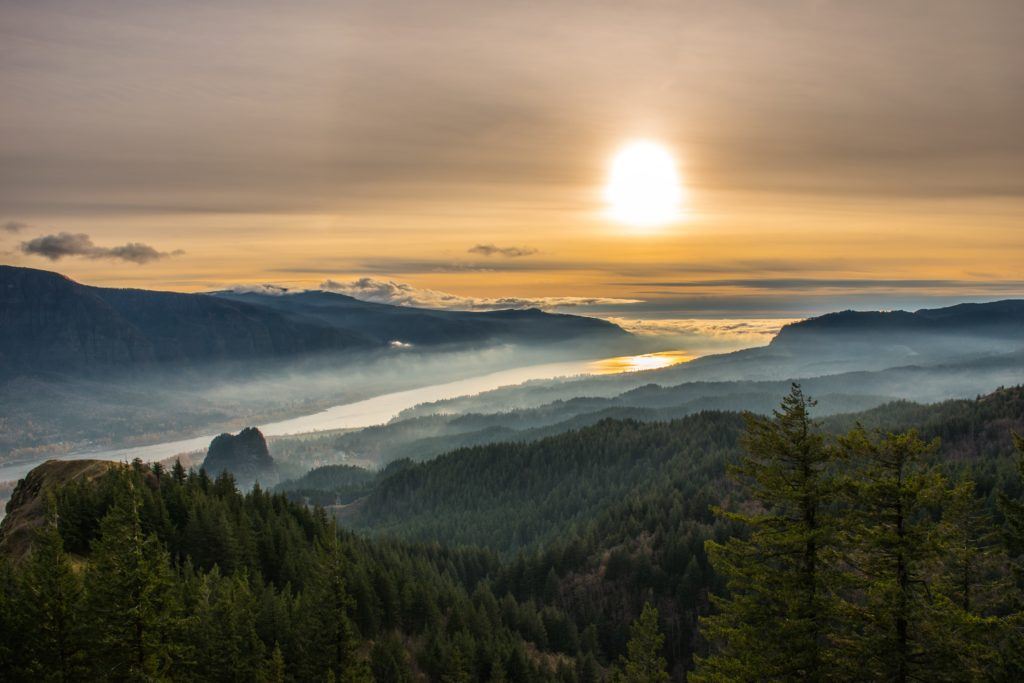 As the thick layers of snow and ice melt in Oregon, the rivers and waterfalls of Columbia Gorge become their fullest as spring sets in. The area becomes alive with the brightly colored wildflowers that bloom during this time of year. The best spot to see them is Rowena Crest, which is just one of the many places to enjoy the stellar views of the gorge.
20. New Orleans, Louisiana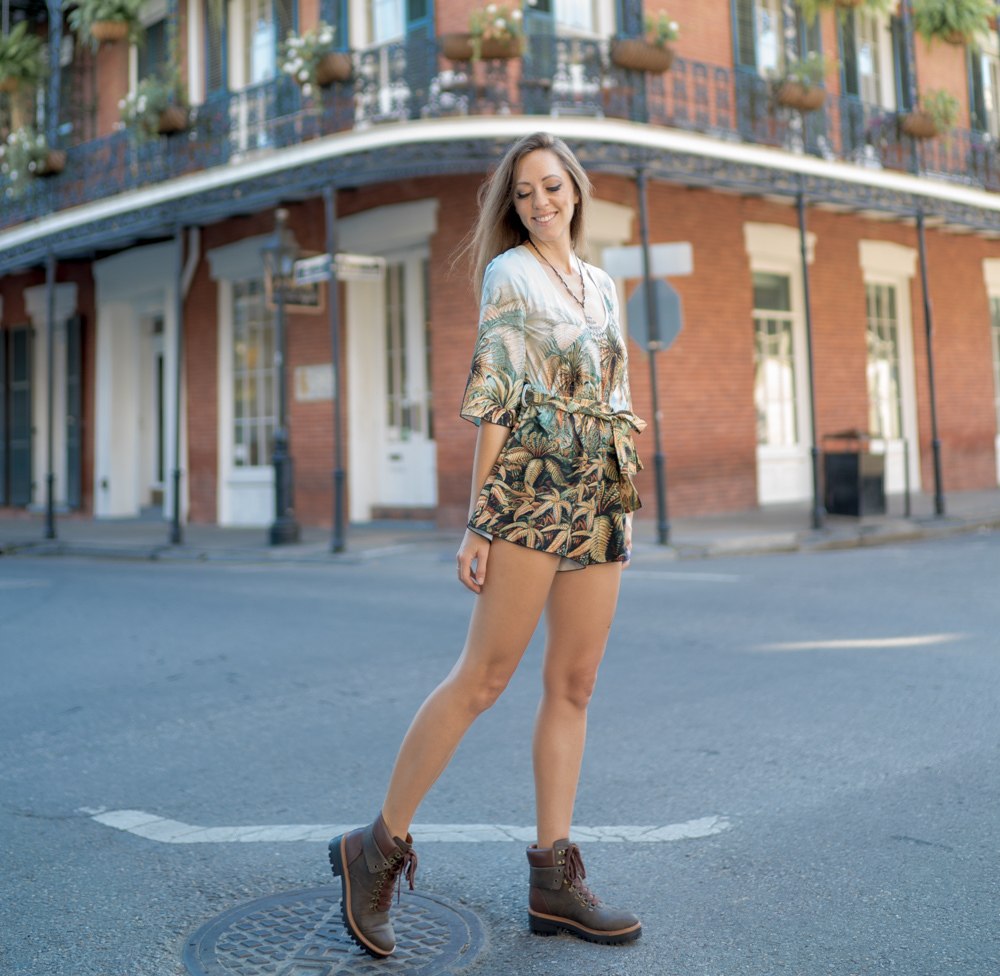 Beat the crowds of Mardi Gras season which ends in March as the city starts to warm up. Springtime in Nola is prime festival season, making it a fun place to leave the winter blues behind. French Quarter Festival, Greek Fest, NOLA Oyster Festival, and Jazz Fest are just a few of the events that happen between March and May.
Enjoy a stroll through one of the many parks in the city where you can find plenty of flowers in bloom along with the traditional Spanish moss that the city is known for.
Traveling solo? Check out our guide on New Orleans for solo female travelers.
19. Napa Valley, California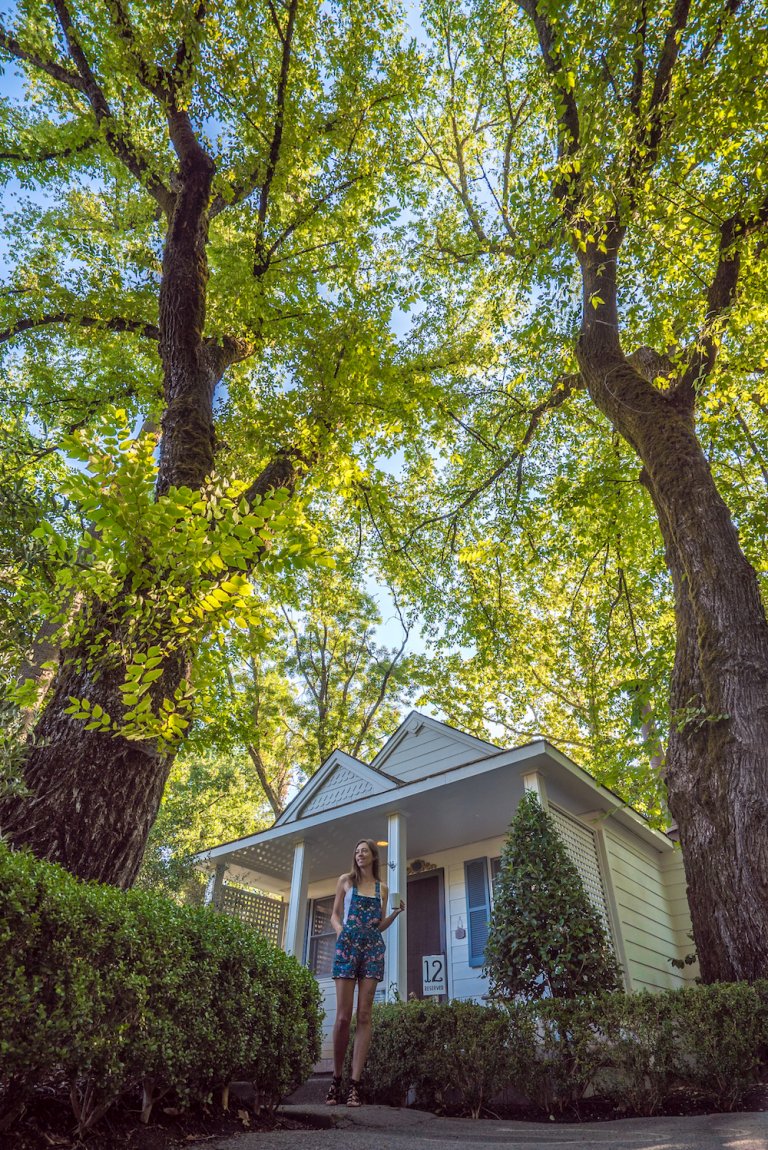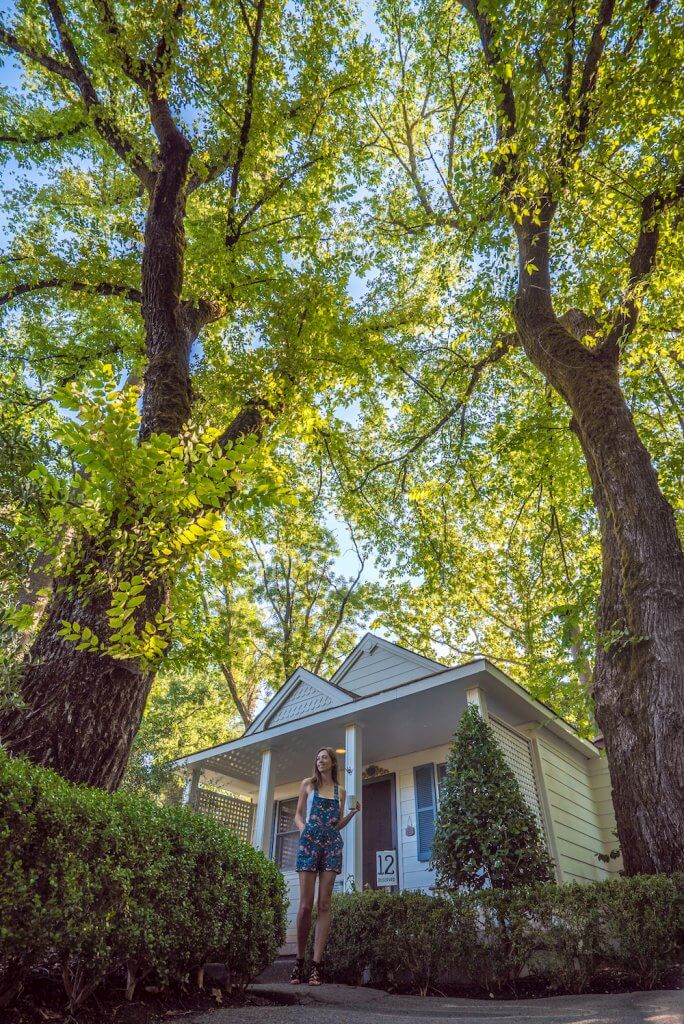 Napa Valley is not only known for its wineries, but also for its orchards which are at full bloom in early spring. Apple and apricot trees show off their flowers during this time of year, creating the perfect backdrop for your wine tour adventures.
Not a wine drinker? The area is still beautiful to drive through, especially with all the wildflowers in bloom along the highways.
18. Breckenridge, Colorado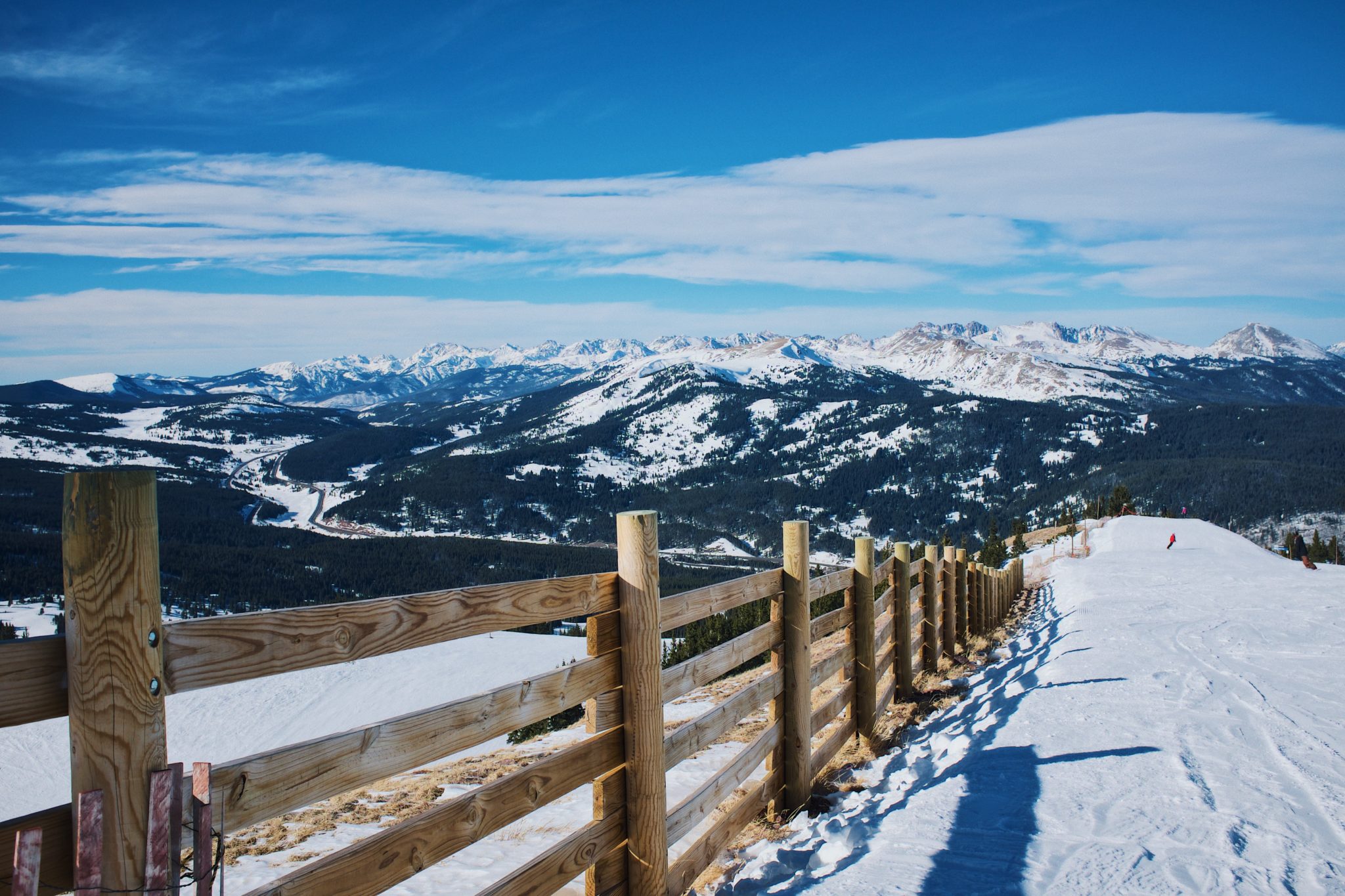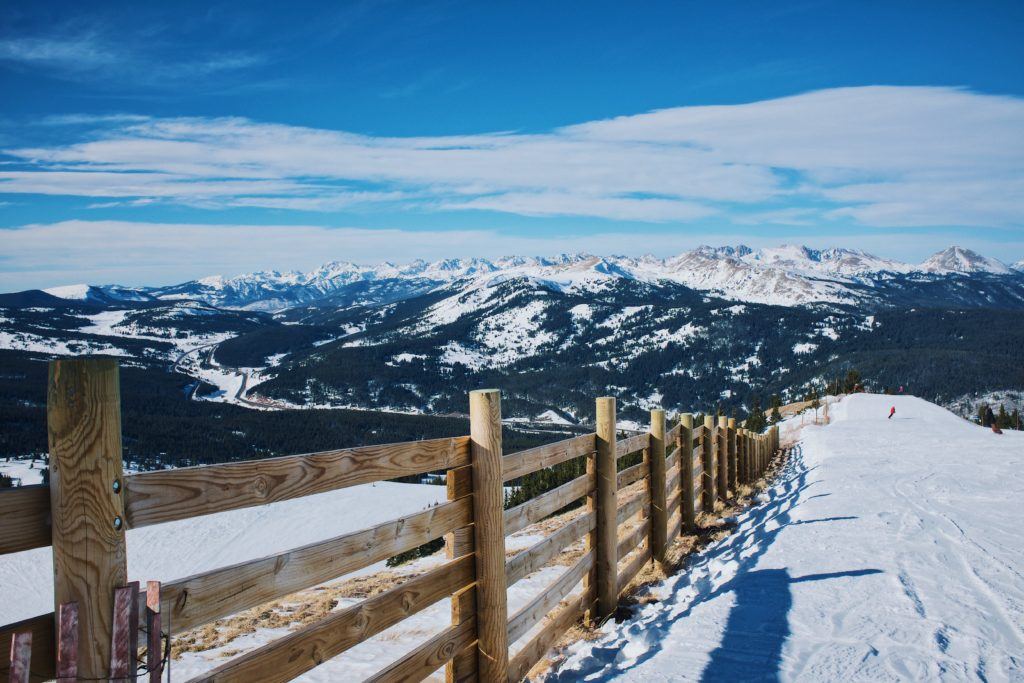 While Breckenridge is most famous for its winter landscapes, March and April are actually the area's heaviest snowfalls, even though the temperatures are higher and the days are longer. The huge winter crowds have dissipated by springtime, but there is still just as many outdoor activities to enjoy.
This destination is one for snow lovers who aren't ready to shed their winter layers. Up until May visitors can still snowboard, ski, snowmobile, and much more.
17. Seattle, Washington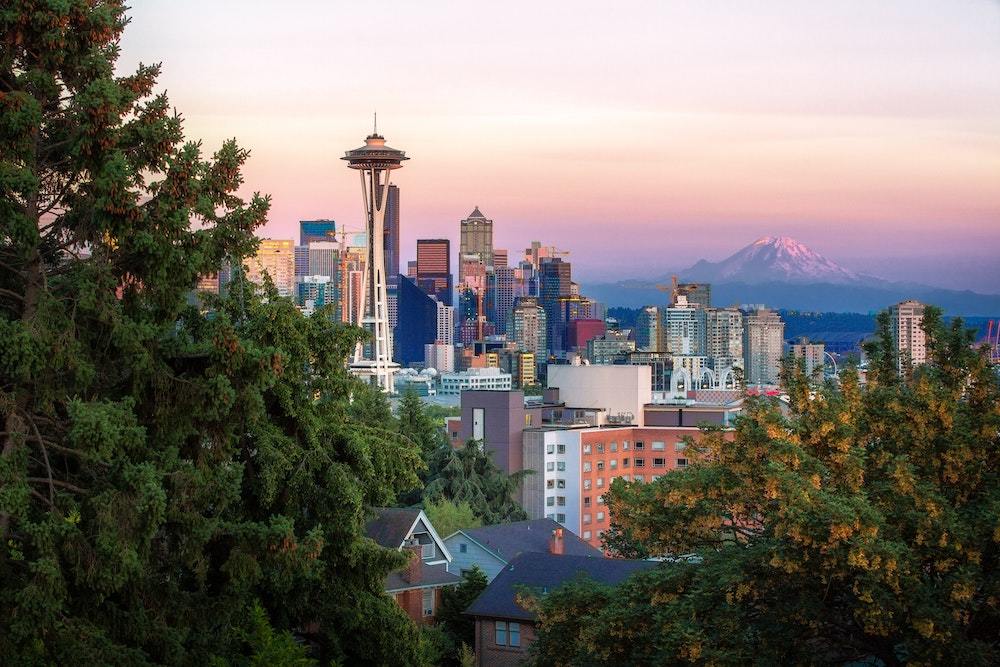 All of those heavy winter rains and snows lead to a flower-filled spring in Seattle. From cherry blossoms in March to the Skagit Valley Tulip Festival in April, Seattle has a splendor of spring colors to enjoy. Pike Place market is full of fresh tulips during the spring months which makes it an even more exciting stop while visiting.
Spring is also the start of orca-watching season and the end of gray and humpback season. There are plenty of whale watching tours available this time of year.
Just a couple hours away from Seattle is Port Angeles which is known for the lavender fields in case you want to venture out and take in more of the area's beautiful spring colors.
Feel like checking out the national parks while you're there? Check out our guide!
16. St. Louis, Missouri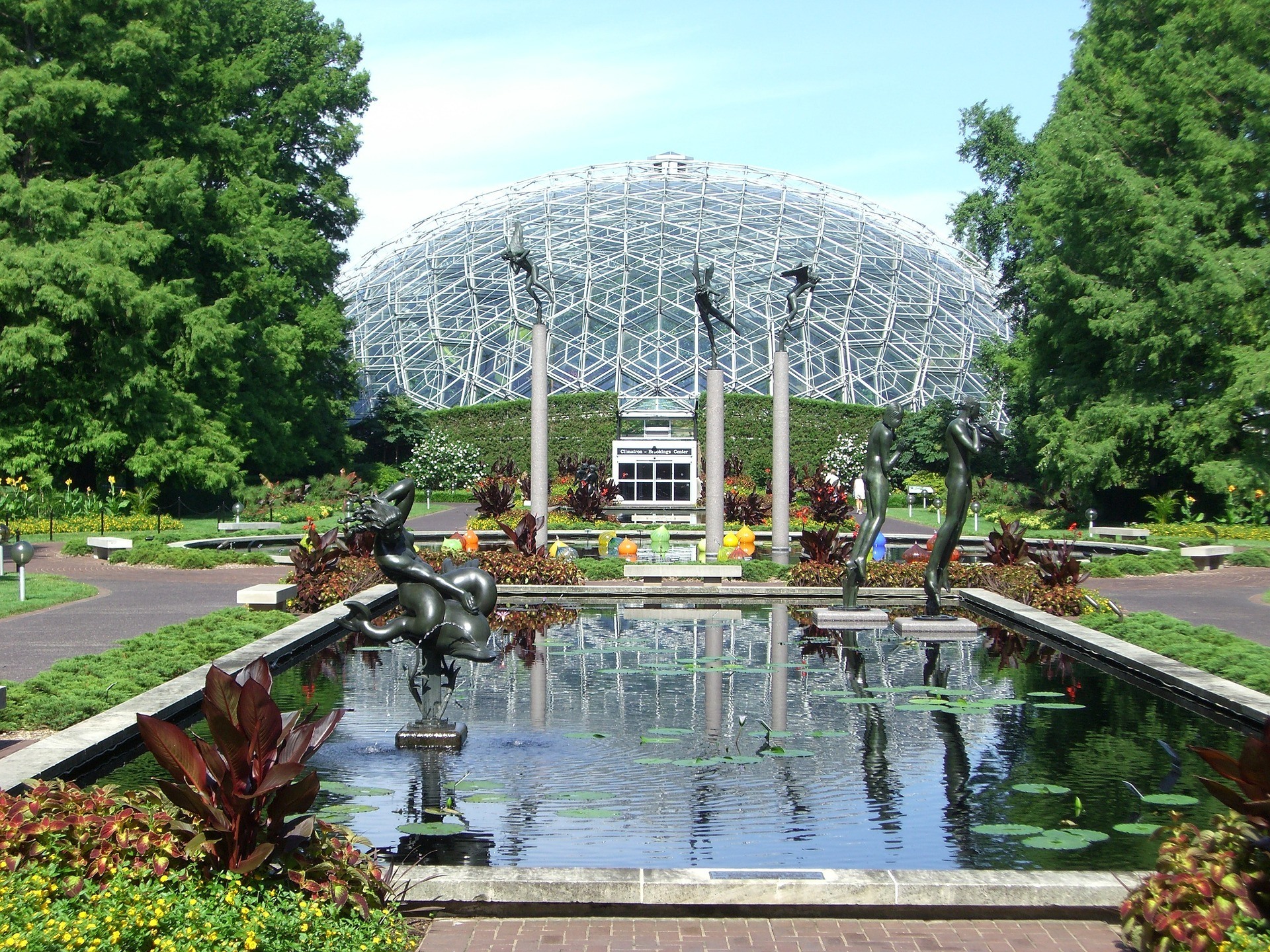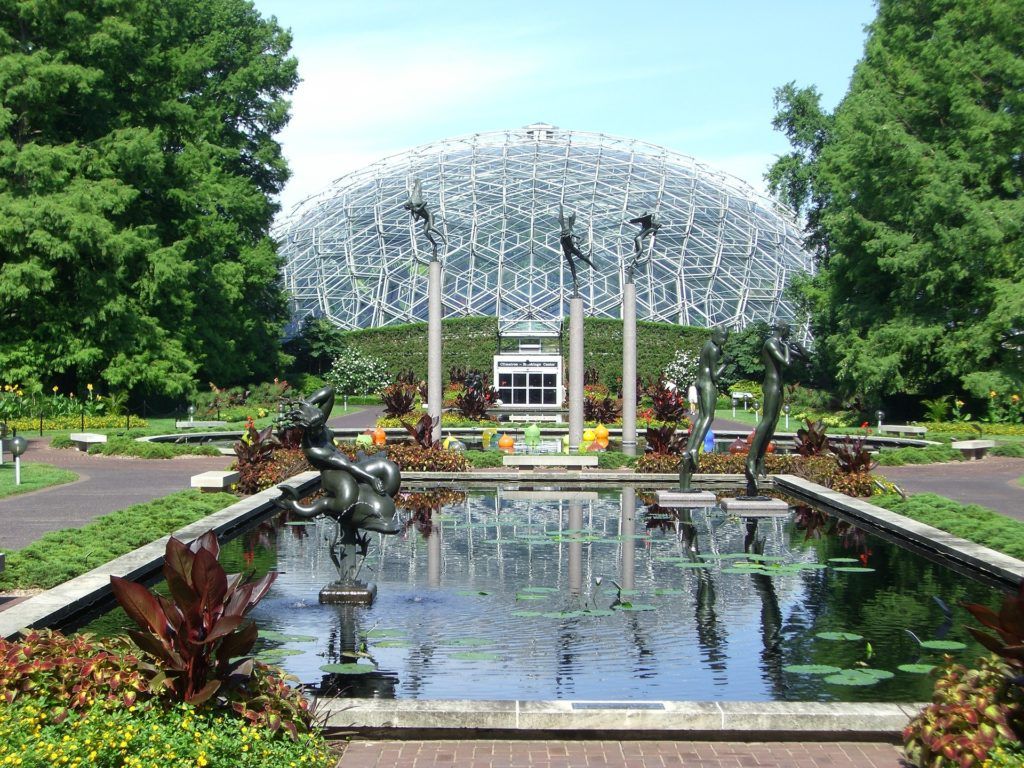 Immerse yourself in the intense baseball fandom as the city comes alive during the opening of the MLB season. Like many bigger cities across the USA, spring is the beginning of outdoor festival season in St. Louis. Each year the city hosts the St. Louis Earth Day Festival which is an exciting way to celebrate this underrated holiday.
Check out the butterfly house at the Missouri Botanical Gardens, which is especially beautiful in the springtime, while you make your way around the city.
15. Havasu Falls, Arizona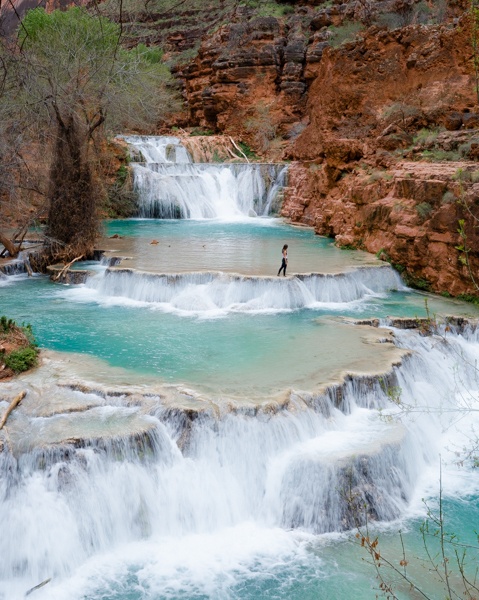 Spring time at Havasu Falls is warm, but nothing compared to the summer Arizona heat, making it the best time to go. The weather is perfect for attempting the 10-mile Havasupai hike, which would likely be unbearably hot in the summer.
Much of the hike goes through the slot canyon and ends at the falls, where you can camp for the night and go for a swim if it's warm enough. The waterfall is especially full during this time of year and you can find plenty of wildflowers in bloom in and around the trails.
14. Pigeon Forge, Tennessee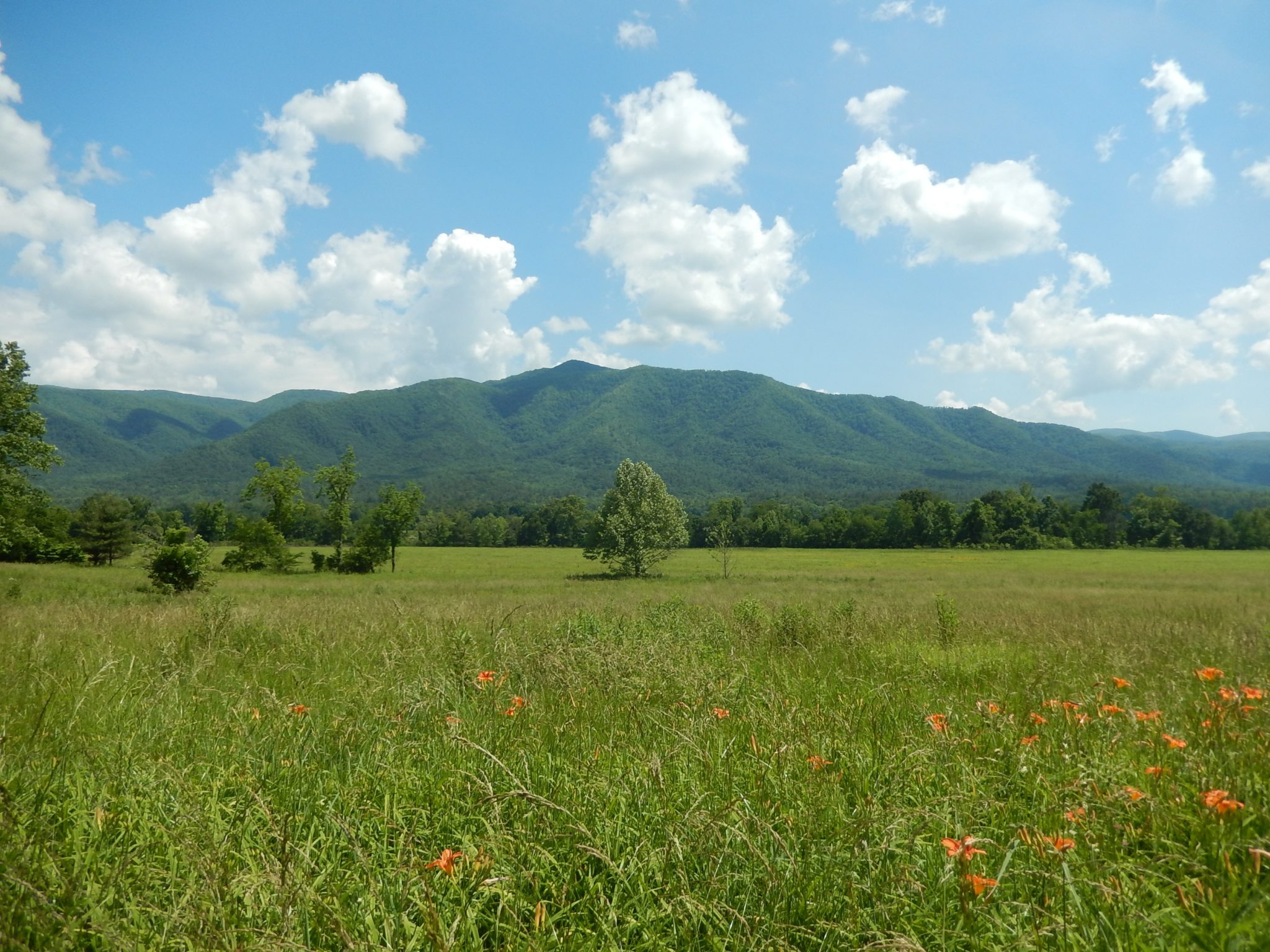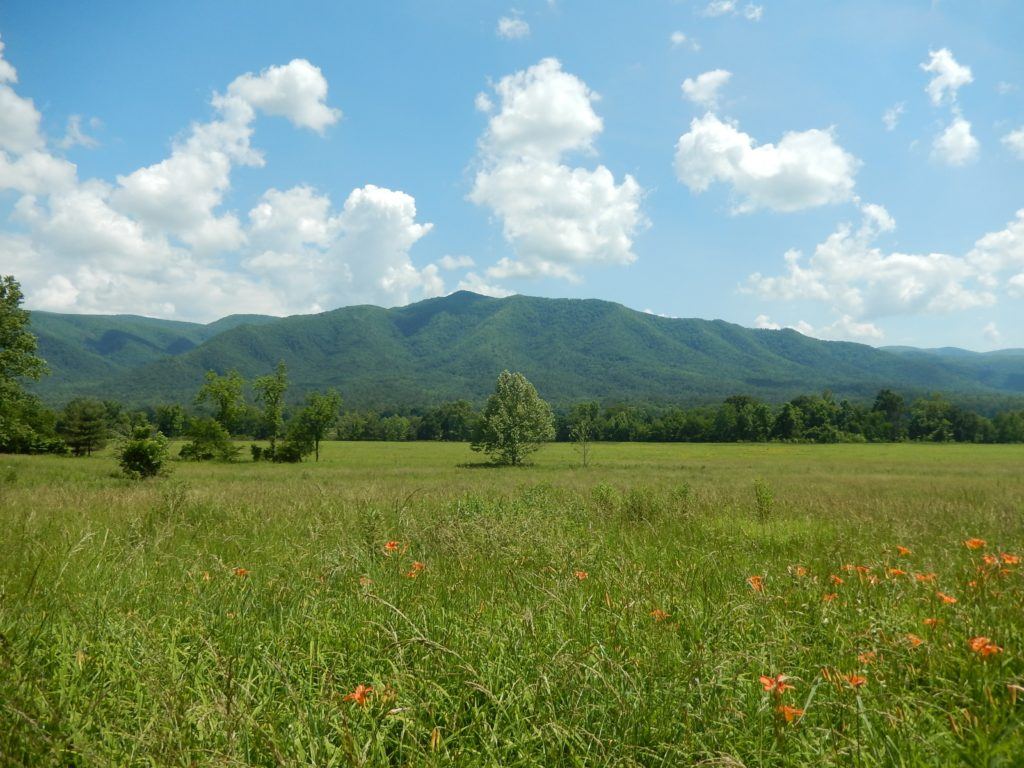 Pigeon Forge in Tennessee is located smack dab in the Smoky Mountains, which is a magical springtime destination in itself. What makes this quaint town special, however, is its unique history and many spring festivals–including Dollywood's Festival of Nations!
The crowds at Great Smoky Mountain National Park are far smaller in the spring, making it a great time to get outdoors and enjoy the wildflower blooms all around the park while you're visiting Pigeon Forge.
13. Asheville, North Carolina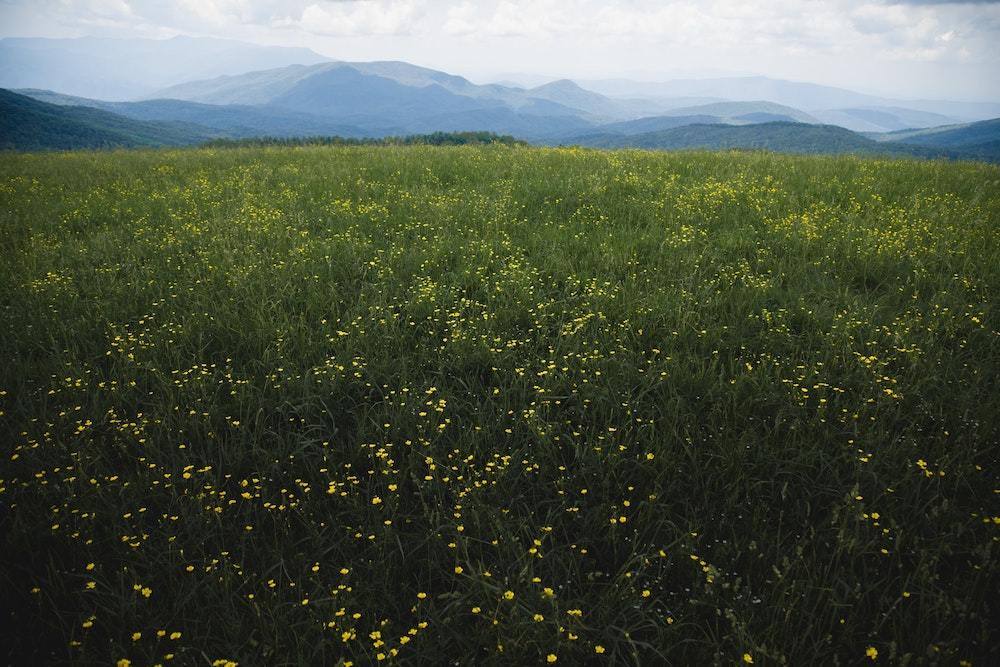 Asheville is known for being one of the quirkiest cities in the American South, and for good reason! While it has plenty of fun things to do year-round, spring is especially lively here as the outdoor beer gardens begin to open up all around the city.
Being set in the mountains, there are plenty of ways to get out into nature right outside the city. Check out Asheville's wildflower bloom schedule to get the most out of the spring colors!
12. Woodburn, Oregon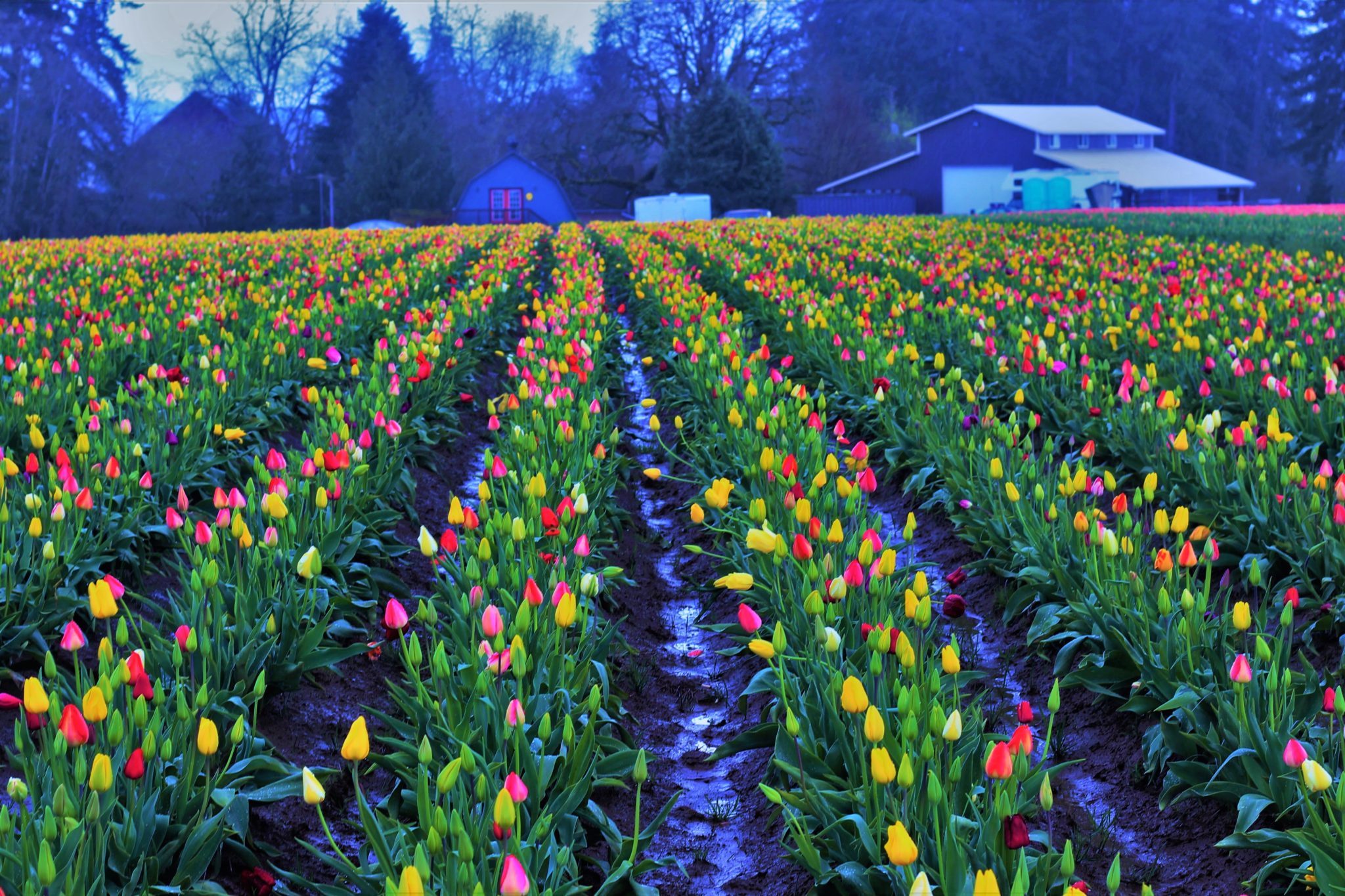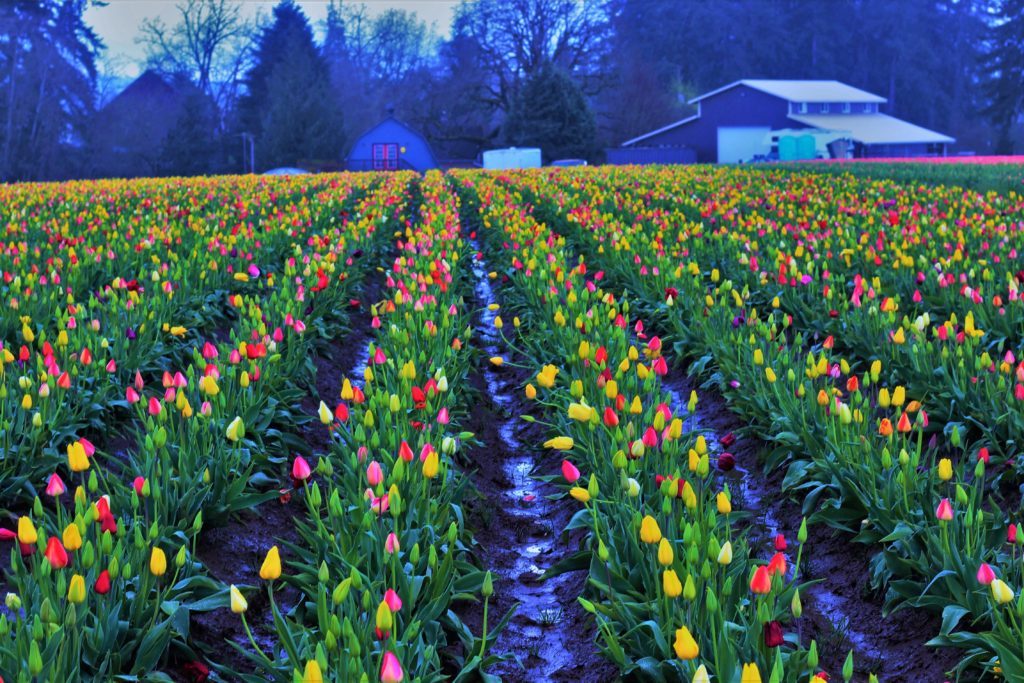 Woodburn is another place on this list where tulips are the main attraction. The town is home to the Wooden Shoe Tulip Farm, which hosts a tulip festival from March to May.
Springtime is also the best time to catch a ride on a hot air balloon to see the colorful blooms from above. Afraid of heights? Stay on the ground and enjoy a sip of wine at any of the areas wineries while your pals fly high in the sky.
11. Tucson, Arizona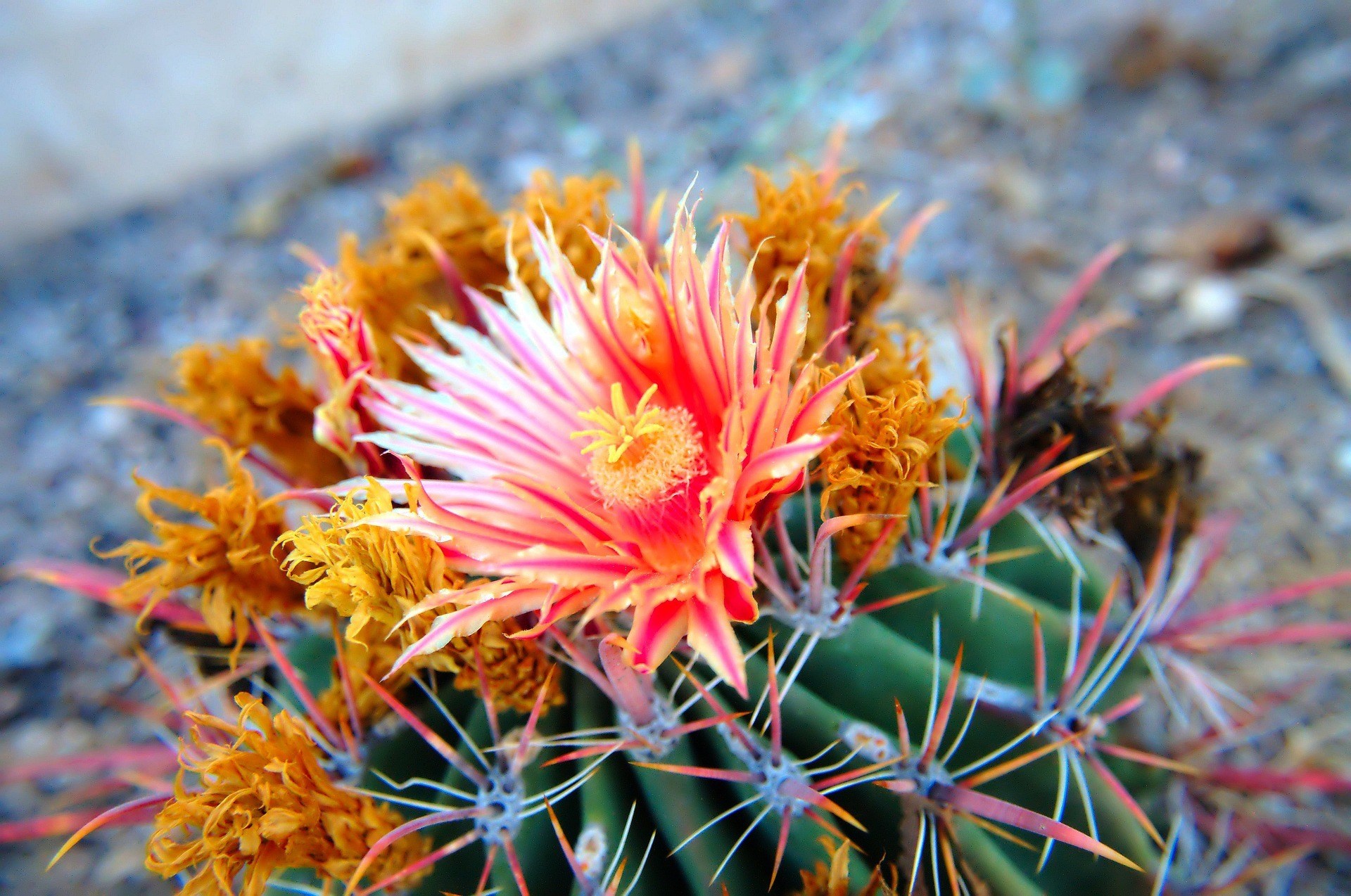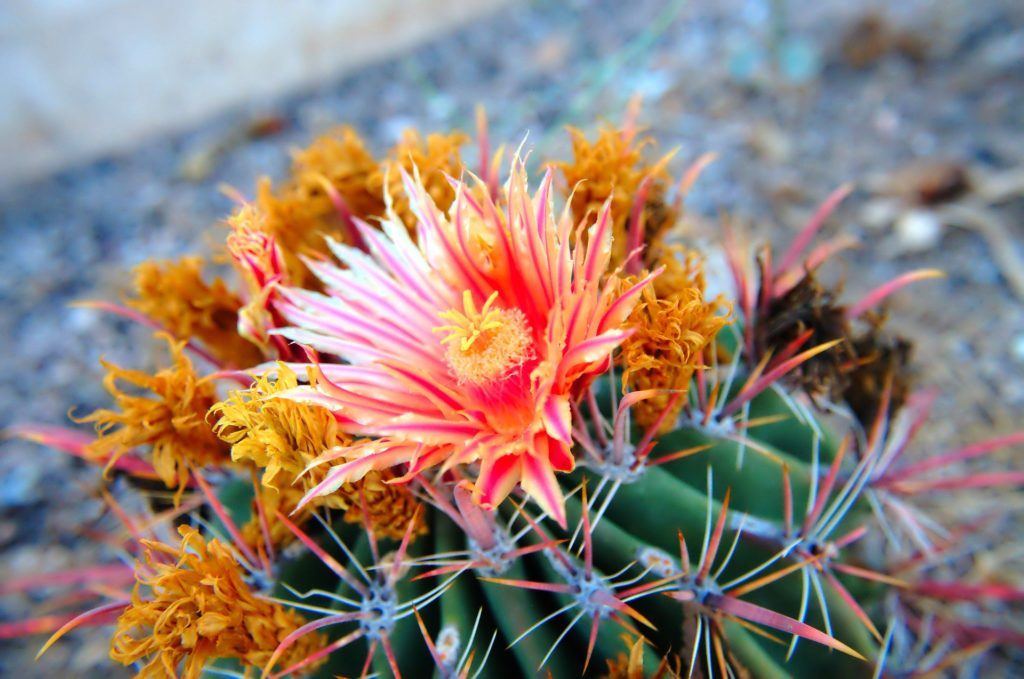 Because Tucson, Arizona is in the desert, the flowers that bloom there are particularly delicate. The hills around the city are constantly changing color in the spring as different types of wildflowers bloom at different times between February and July. Even the cactuses have bright red flowers!
The springtime yields comfortable temperatures that are perfect for outdoor exploring in and around the city. Take a hike or enjoy one of the many hot springs in southern Arizona.
Check out our Arizona itinerary here.
10. Carlsbad, California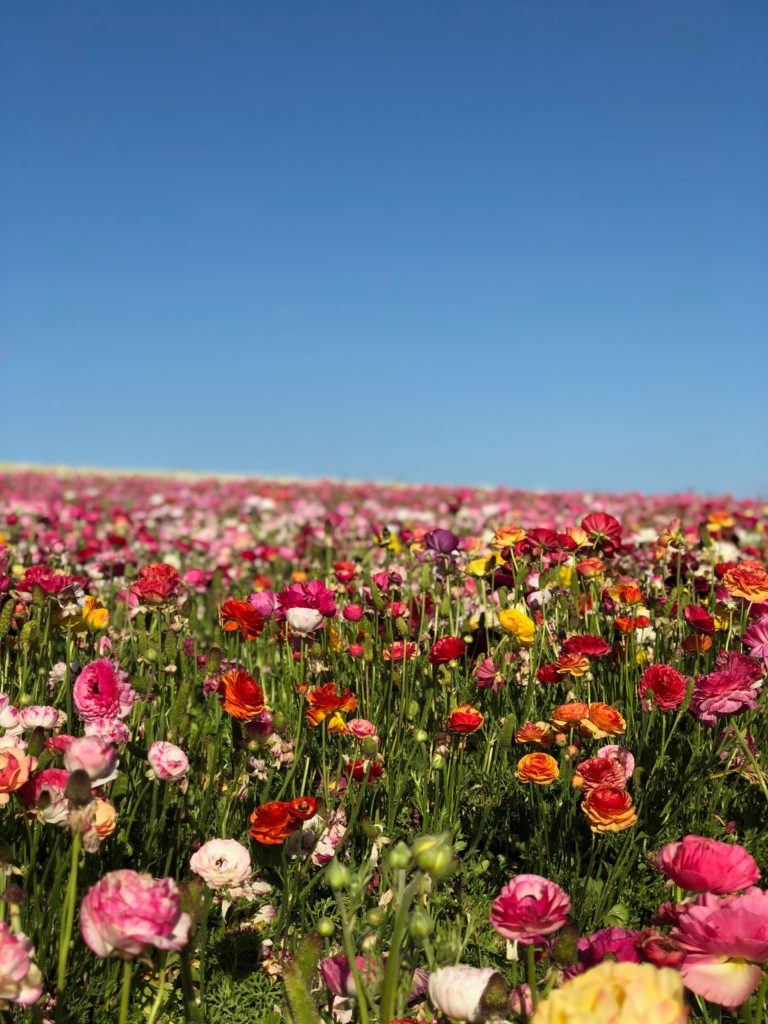 Located in northern San Diego County in California, Carlsbad is an explosion of color in the spring. The Flower Fields at Carlsbad Ranch is the city's main attraction, with 50 acres of brightly colored Giant Tecolote Ranunculus flowers in full bloom, along with many others.
The ranch is open from March 1 to May 10 and hosts activities such as tractor wagon tours, an artist's garden, and an orchid greenhouse. Truly a springtime paradise!
9. Central Florida Natural Springs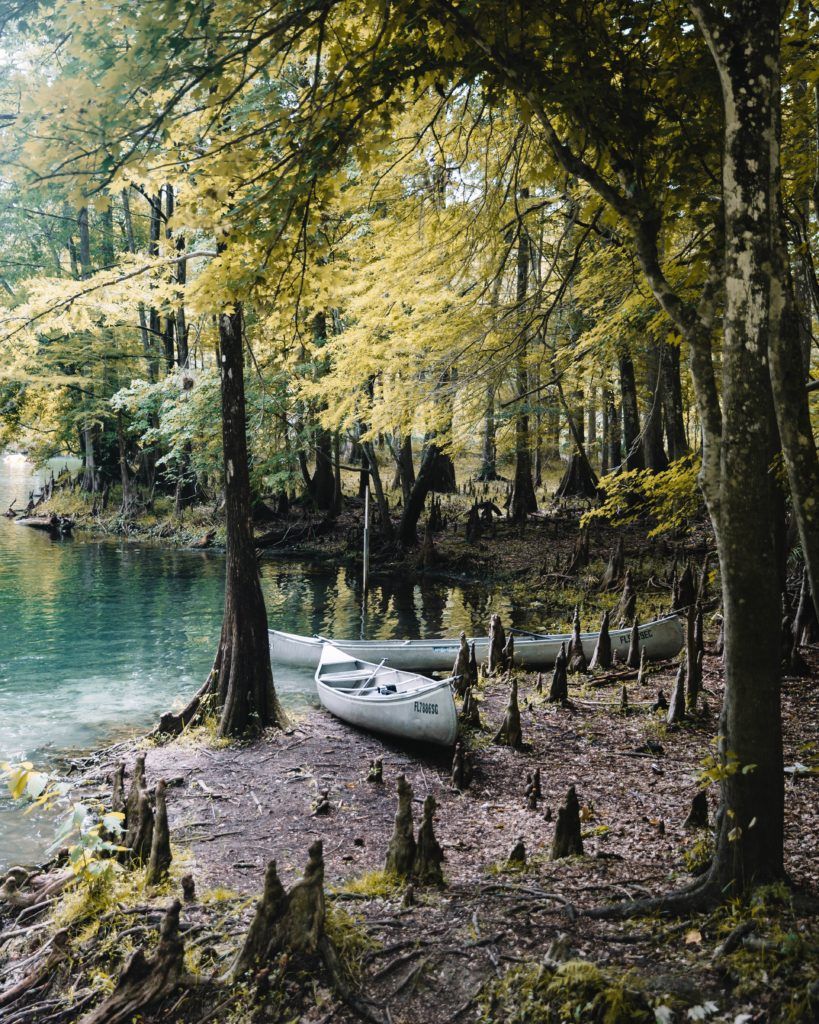 Central Florida is full of gorgeous springs, which are ideal to visit in the spring months. This time of year is warm enough to be able to fully enjoy the springs, but isn't humid like it is in the summer. Ginnie Springs is particularly popular because of its stunning turquoise waters, kayaking and paddleboarding opportunities.
About 90 minutes north of Tampa, you can find the Crystal River area, which is the only place in the USA where you can legally swim with manatees, which inhabit the bay from winter to early summer.
8. Charleston, South Carolina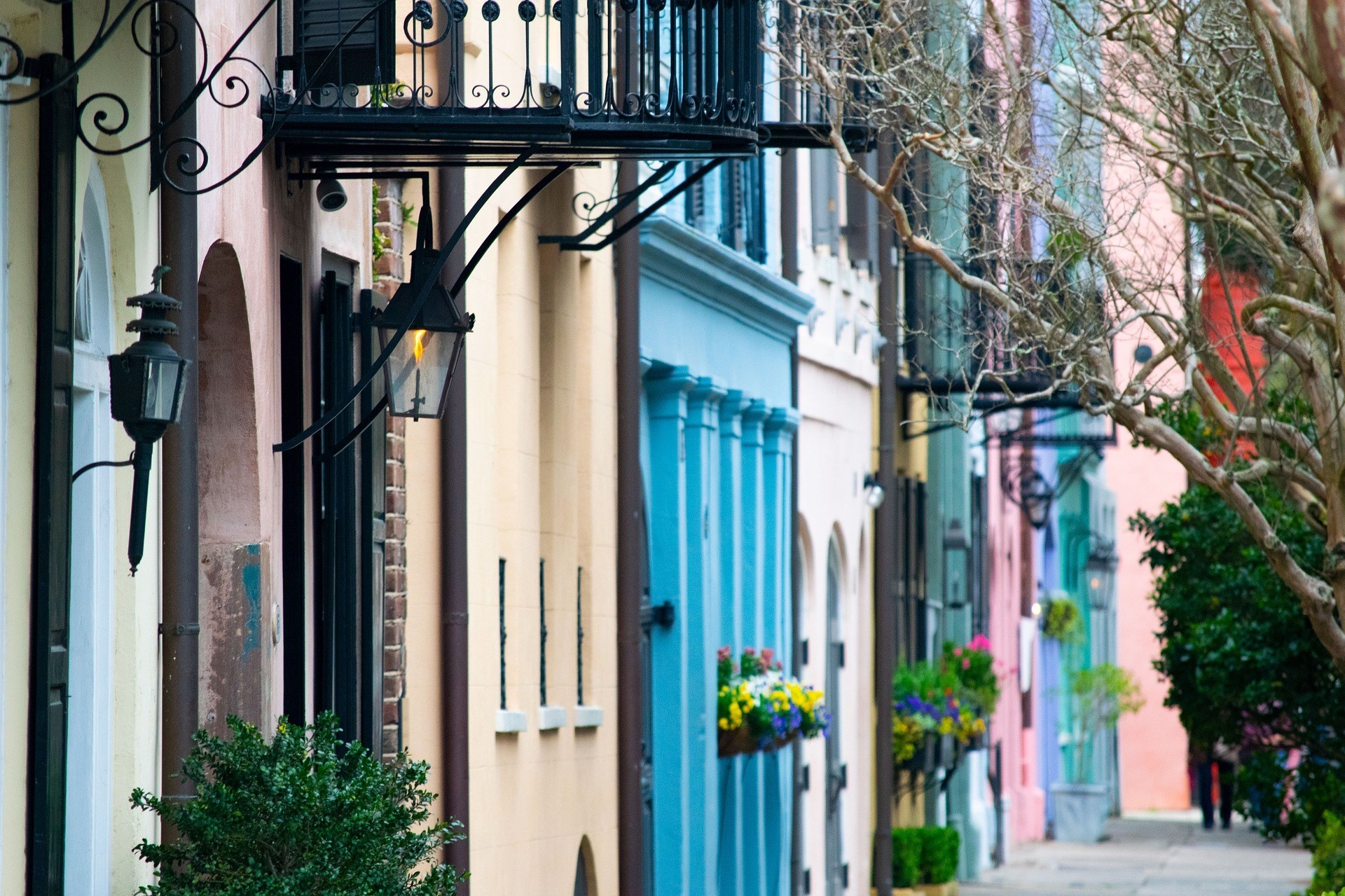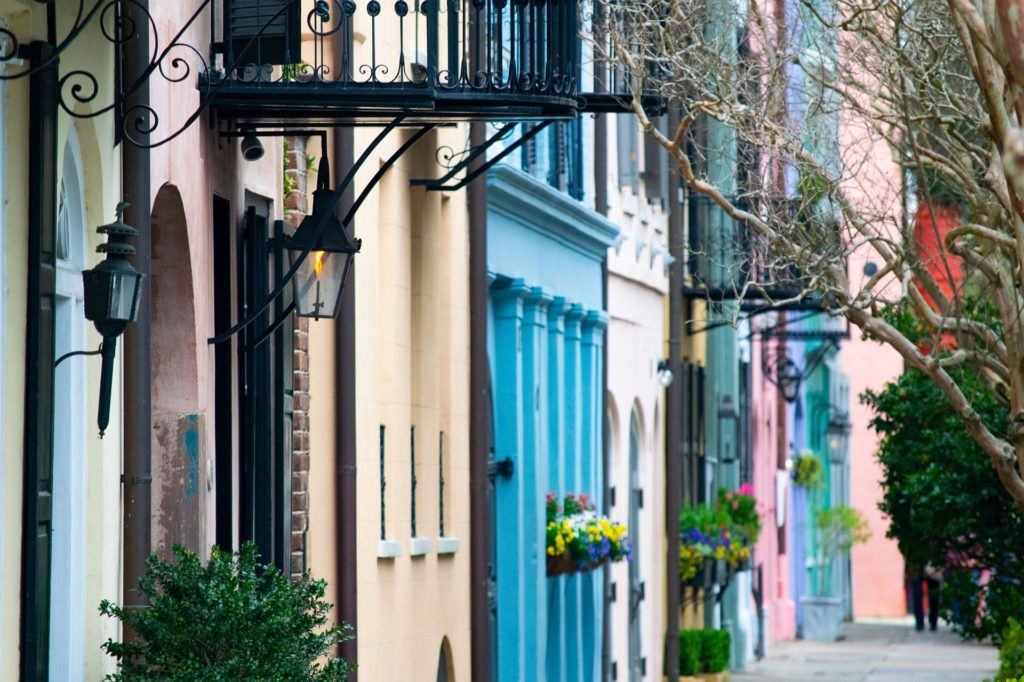 It's no secret that Charleston is a hub for southern charm, especially in the spring as dogwood trees and azaleas bloom all over the city. The weather is great during this time of year–hanging out around 60-70 degrees with low humidity.
Spring is also the height of festival season in Charleston, including the famous Festival of Houses and Gardens from March to April and the Flowertown Festival in April.
7. Chena Hot Springs, Alaska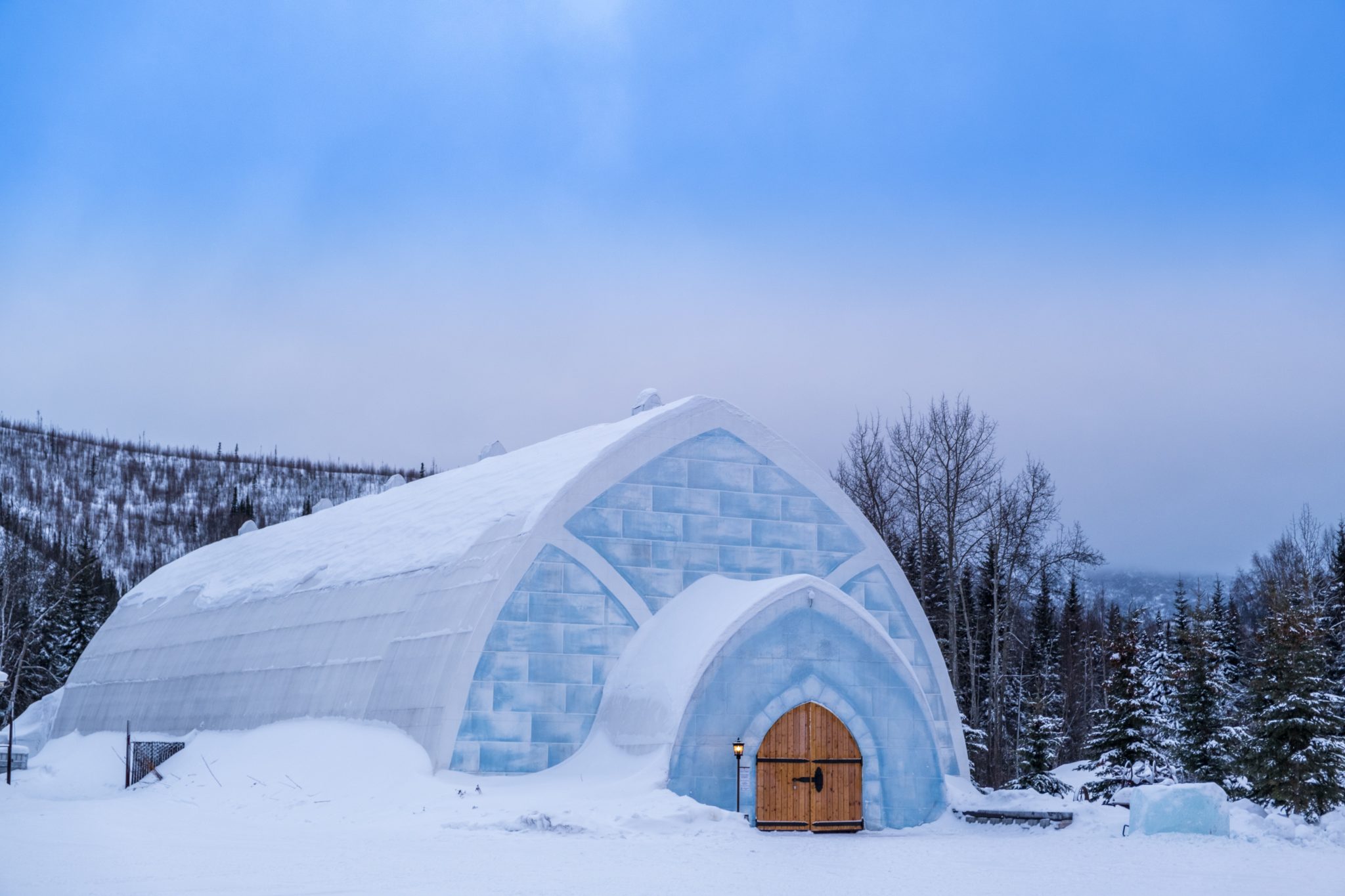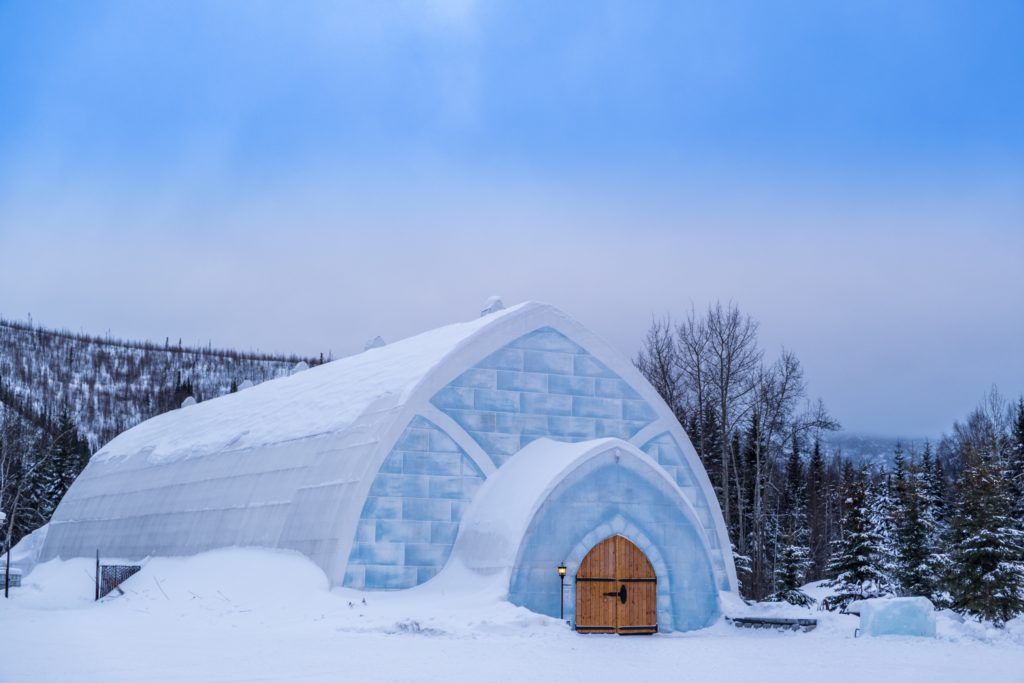 About 50 miles north of Fairbanks, Chena Hot Springs continues to be one of the most magical spring destinations in Alaska. The natural outdoor hot springs rock lake is believed to have healing effects and attracts visitors looking to cure their mild aches and pains in the springs.
Early spring is the best time to go to catch a glimpse of the spring northern lights. Don't miss the Aurora Ice Museum, which is one of the area's most popular attractions.
6. Brockway Mountain, Michigan
If you want to get further off the grid for your spring getaway, head to Michigan's Upper Peninsula to enjoy the northern wilderness. Enjoy panoramic views of Lake Superior and tranquil hikes.
Brockway Mountain is one of the best places to truly get some peace and quiet as the largest town along the road has a population of only 76! Located in Isle Royale National Park, there are 700 species of wildflowers, some that can only be found in that particular area. The biggest attraction here is the annual migration of birds of prey between mid-April to mid-June.
5. Santa Fe, New Mexico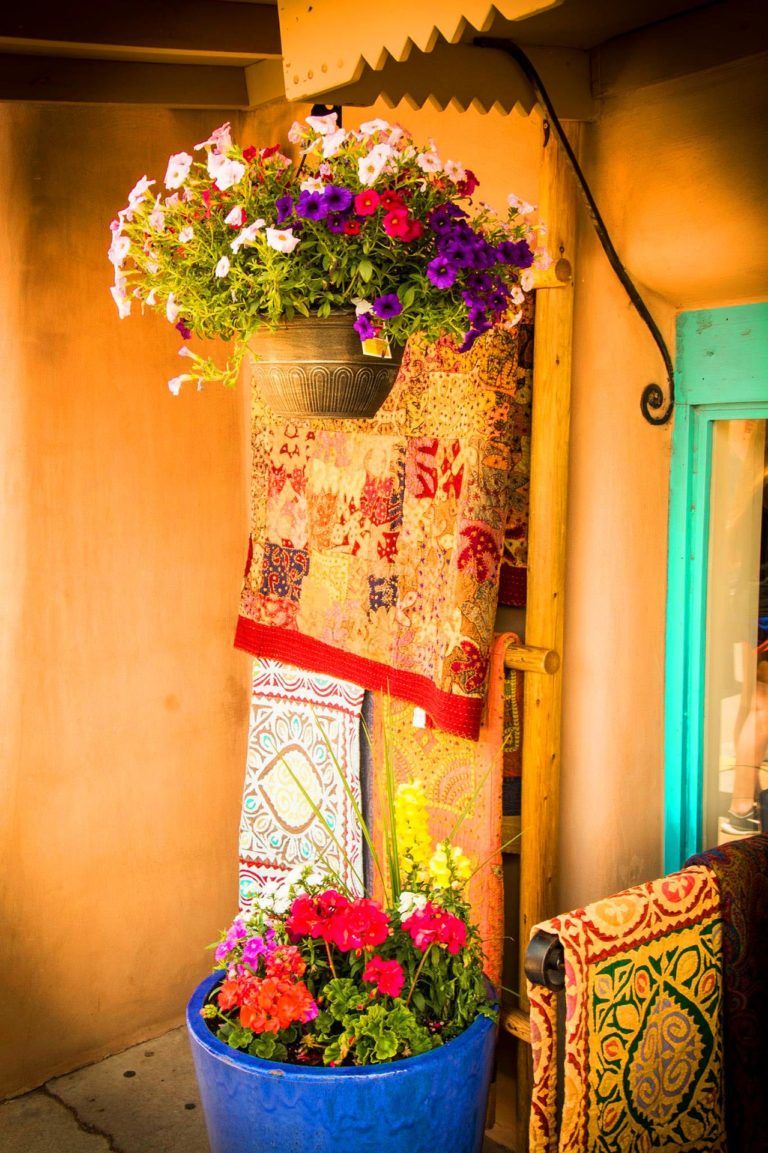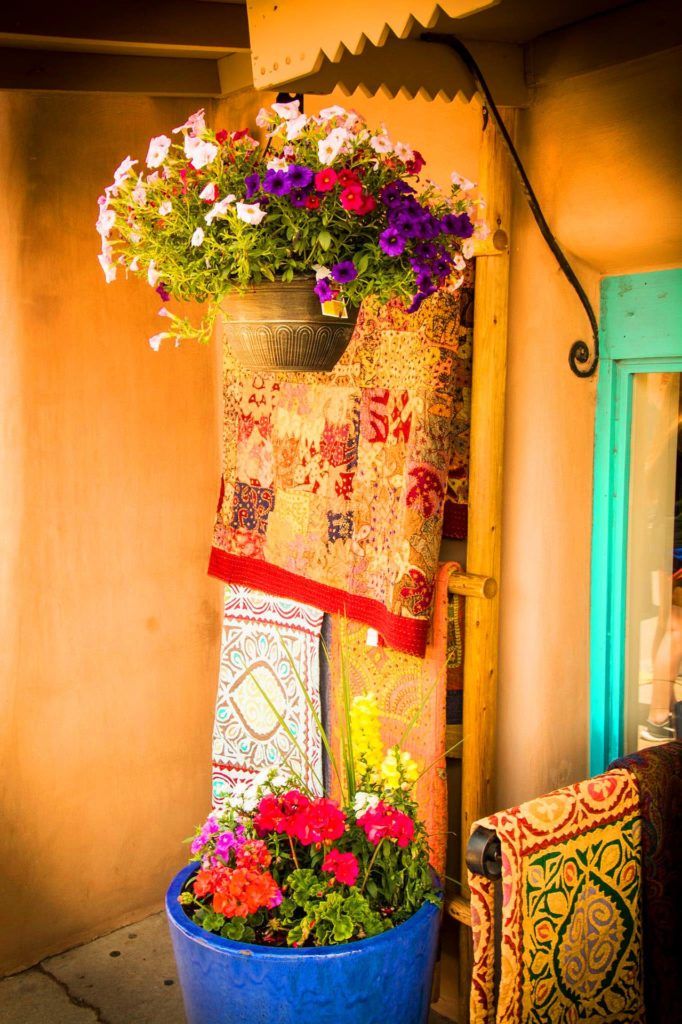 Santa Fe is another place on this list that boasts some its best weather in the springtime. The city kicks off its wildflower season with bright yellow forsythias and continues throughout the spring with its famous lilacs.
The popular outdoor market opens back up in April, which is great place to buy art directly from local artists. Enjoy spring festivals such as the Japanese Cultural Festival and the Santa Fe Pro Musica's Baroque Holy Week concerts.
4. Red Cliffs, Utah
This desert hidden gem is known as a miniature version of the famous Zion National Park, but packs just as much of a punch. Spring is the ideal time to go, as the previously-dry red rock canyons fill with water and become gushing waterfalls during this time of year. The entire Recreation Area becomes alive during spring with vibrant wildflowers as well.
3. Philadelphia, Pennsylvania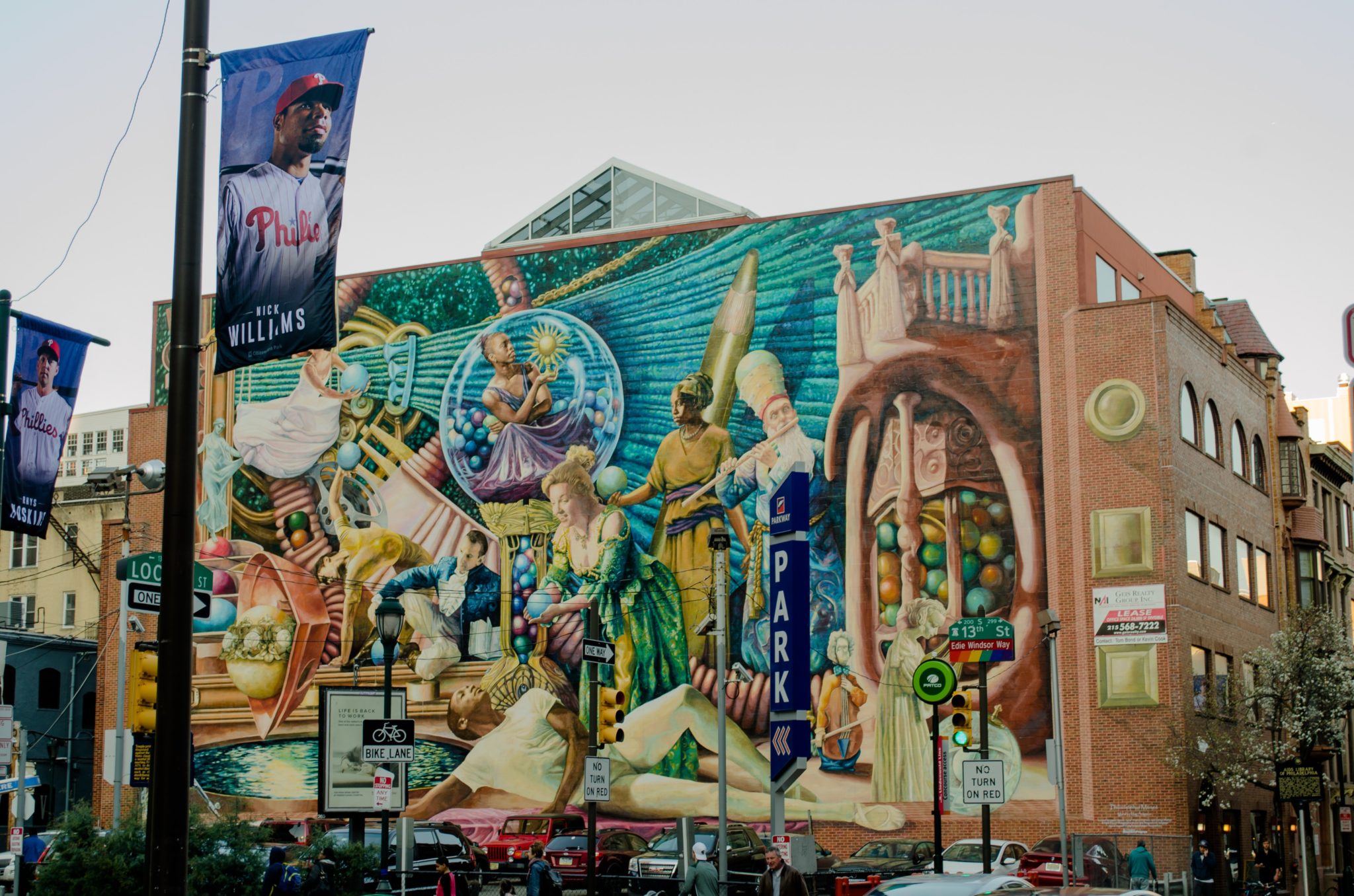 Being such a big city, Philly is full of things to do all year round. However, spring is an exceptionally great time to get out and enjoy the city's architecture, outdoor festivals, and museums.
Each spring, the city hosts its own Cherry Blossom Festival, as well as both the Philly Wine Week and Philly Beer Week. As the temperatures rise, get outside and take in Philly's iconic street art and see the city from the perspective of an artist.
2. Historic Triangle, Virginia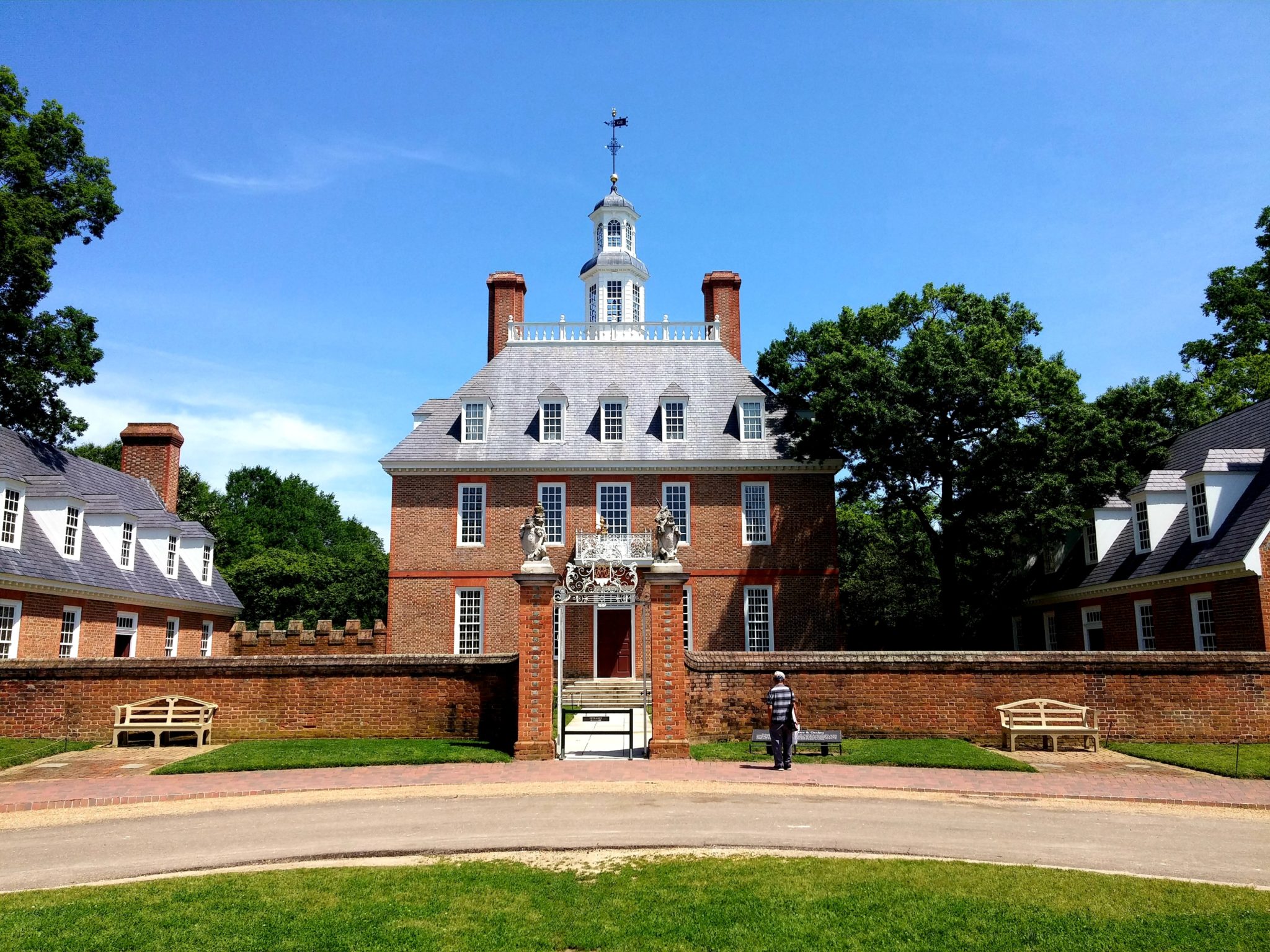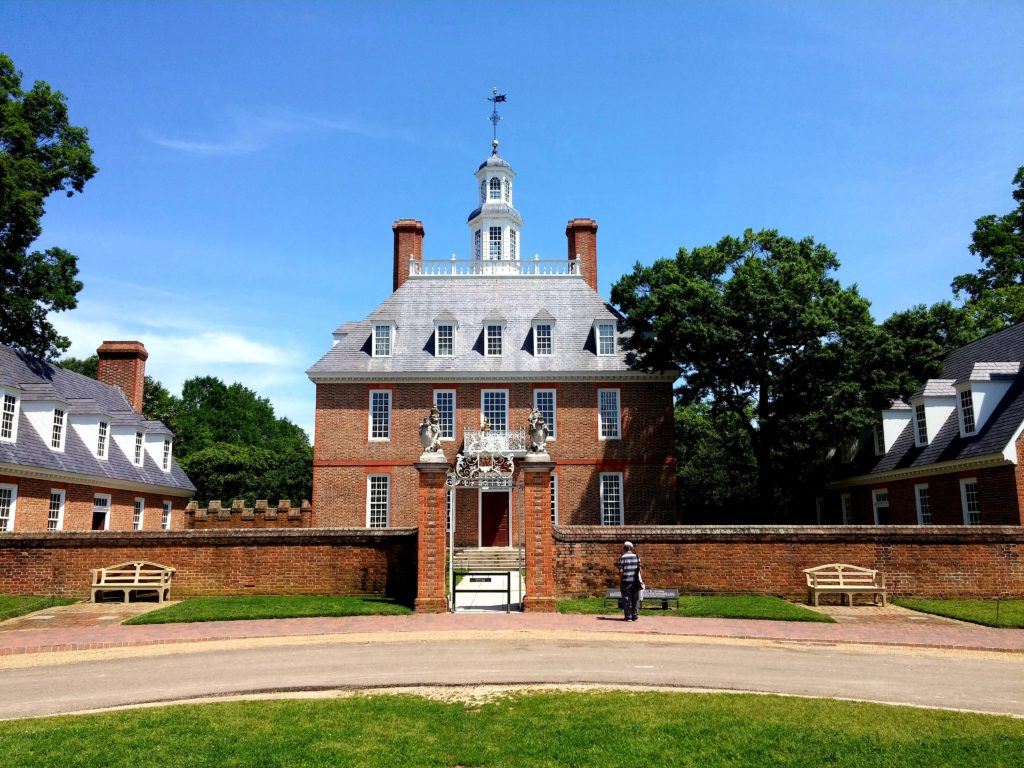 The Historic Triangle in Virginia is made up of Jamestown, Yorktown, and Williamsburg. There are plenty of flowers in bloom in the area plenty of history to uncover. There are five main attractions in the Historic Triangle, including the first English settlement at Jamestown. It's a great opportunity to get out in the sunshine and take a walk from place to place, as everything is close together in each location.
1. The Finger Lakes, New York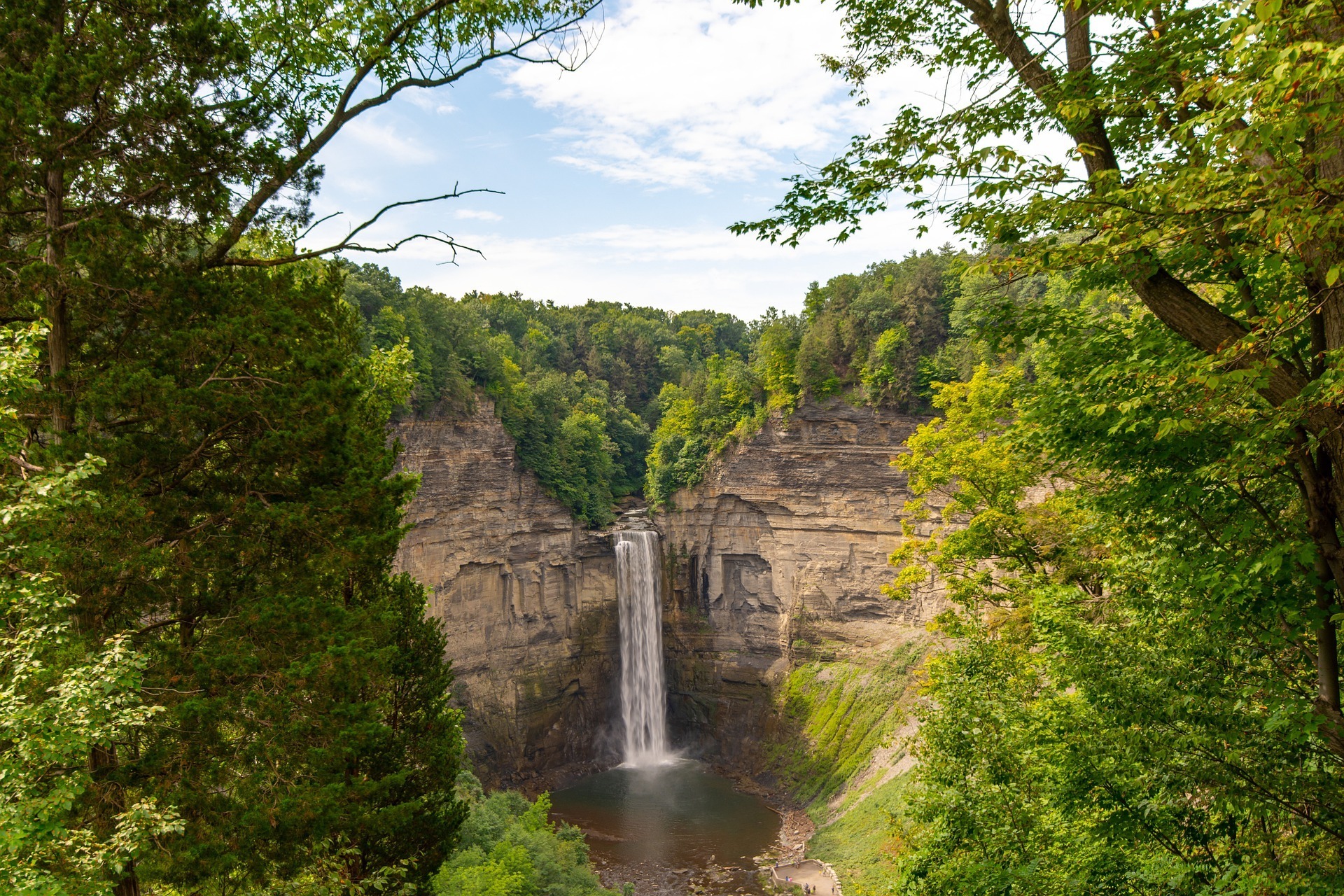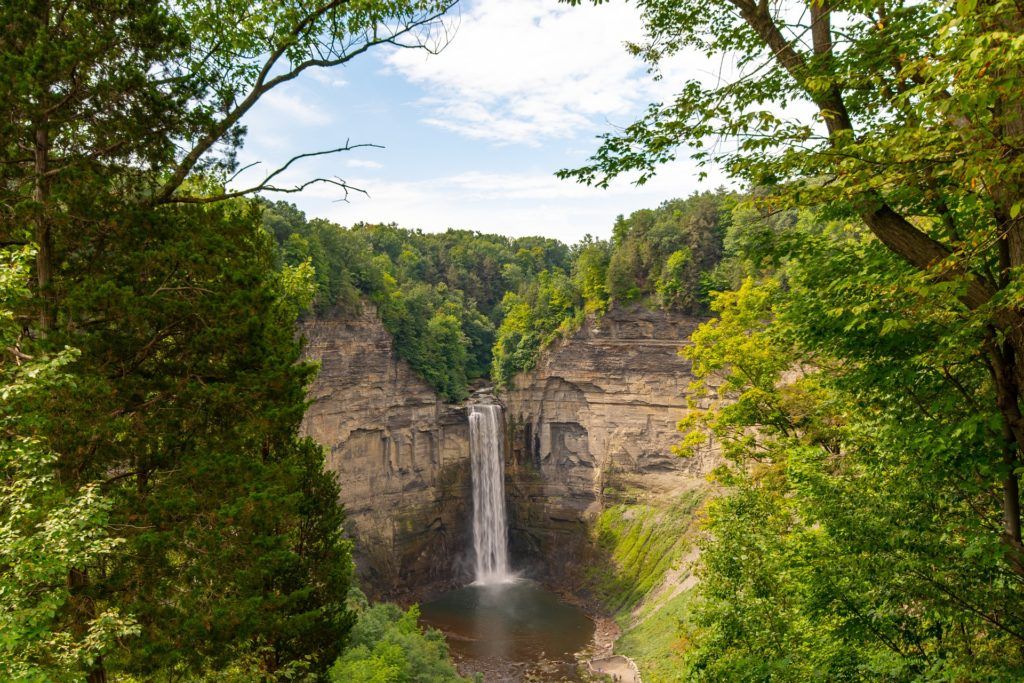 In Upstate New York lies a hidden gem well known for its late spring tourism–The Finger Lakes. Named for its long narrow collection of lakes, this charming rural area is famous for its wineries, waterfalls, and lakeshores.
Visitors can enjoy lake views while sipping on local Riesling. Make a stop at Watkins Glen State Park to see the fullest waterfalls of the year while you hike the trails.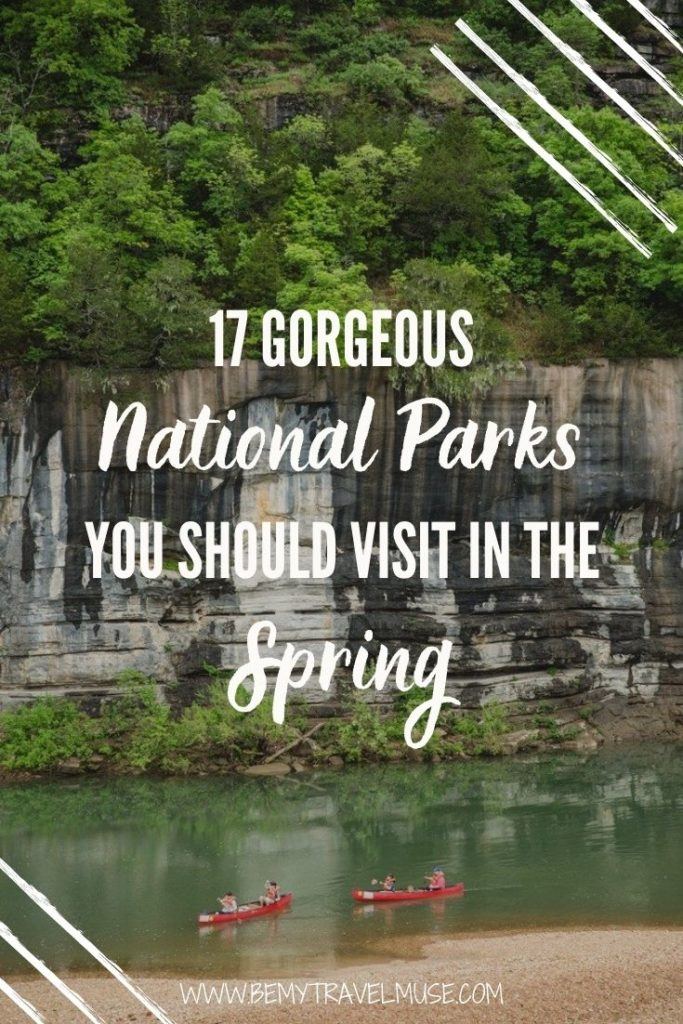 Getting out and traveling can sometimes be the best way to kick the winter blues, especially if you live somewhere that gets very little sunshine. Enjoying the beauty of spring in any one of these destinations is sure to help you recharge and reset. Whether you want to get out and hit the trails or simply sit back and enjoy an afternoon of peace and quiet somewhere with warmer temperatures, you're sure to find a great trip on this list.
Click to read more posts about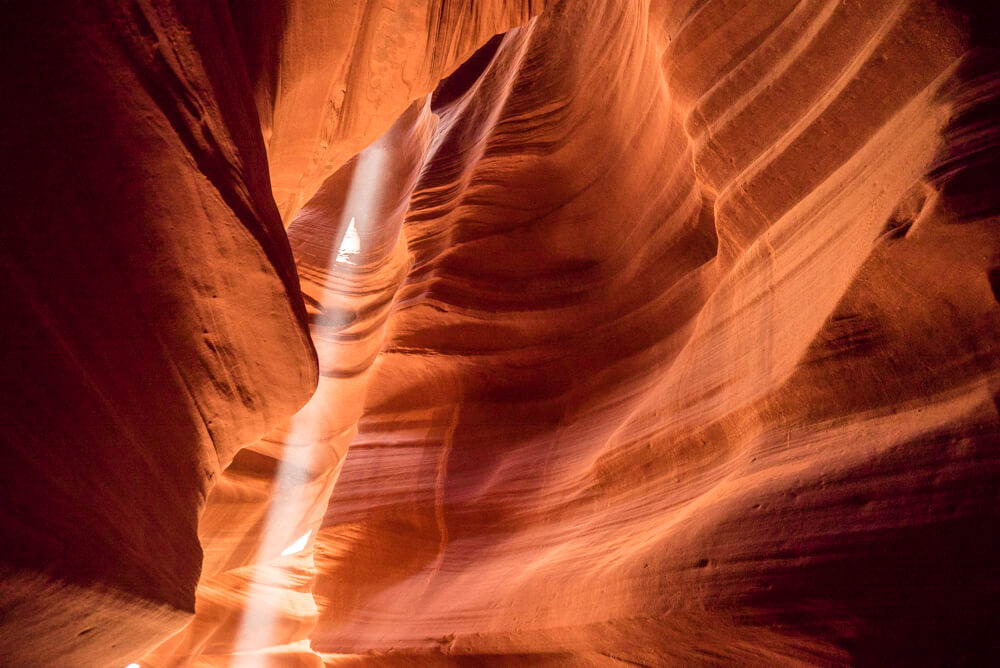 The USA