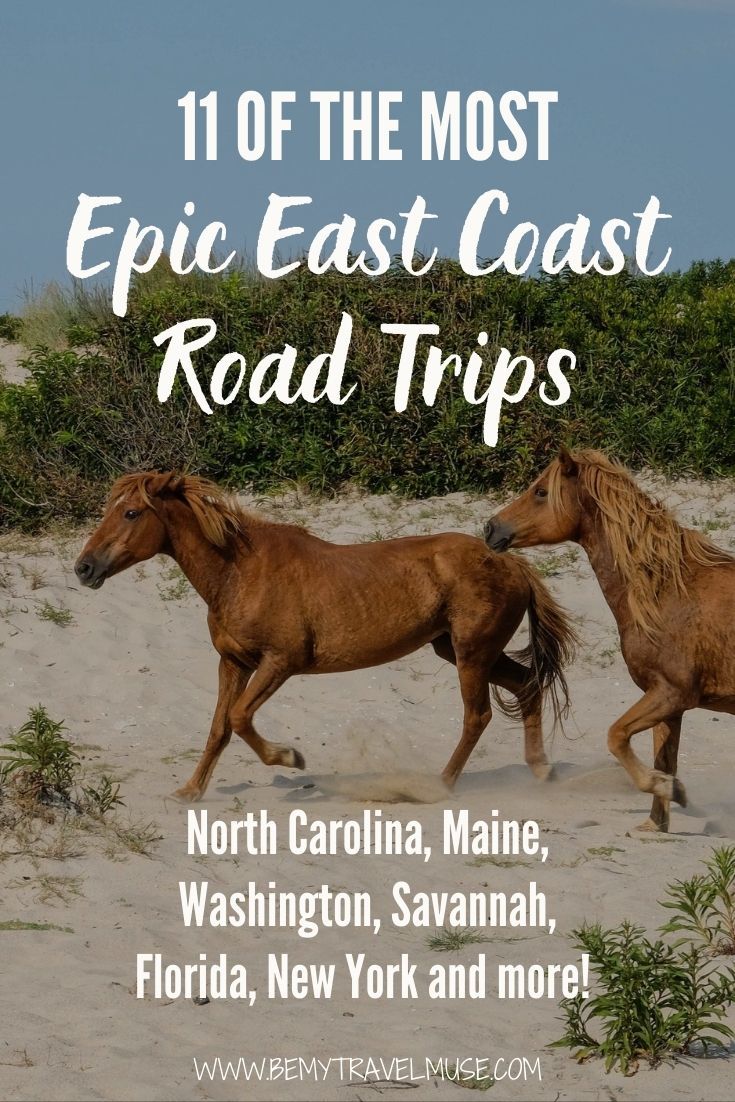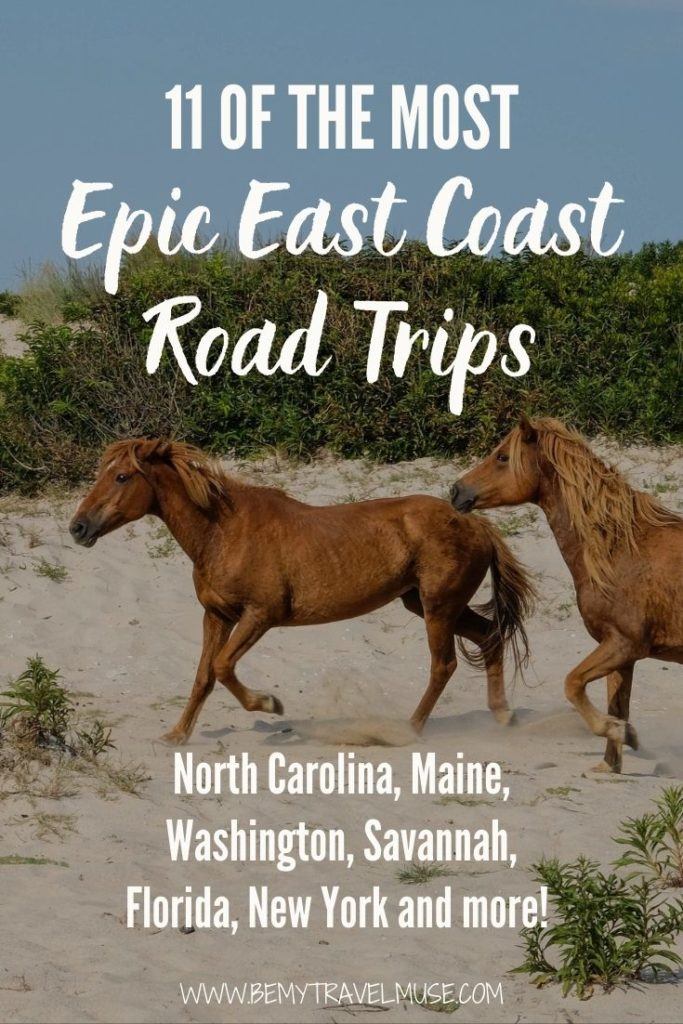 Thinking of heading out on your next road trip adventure, but not sure where to go? We've got you covered. Whether you reside on the East Coast or are looking for a trip out of a bigger city, this list is sure to inspire an epic journey, no matter which one you choose:
11. Outer Banks, North Carolina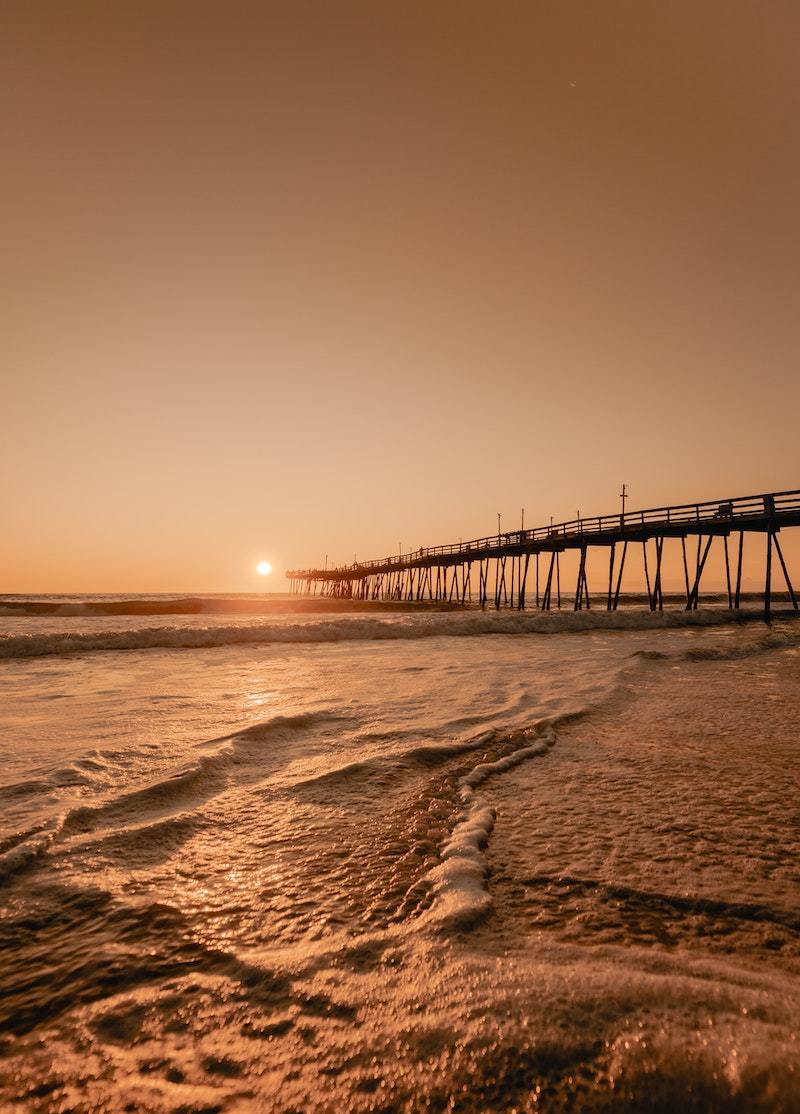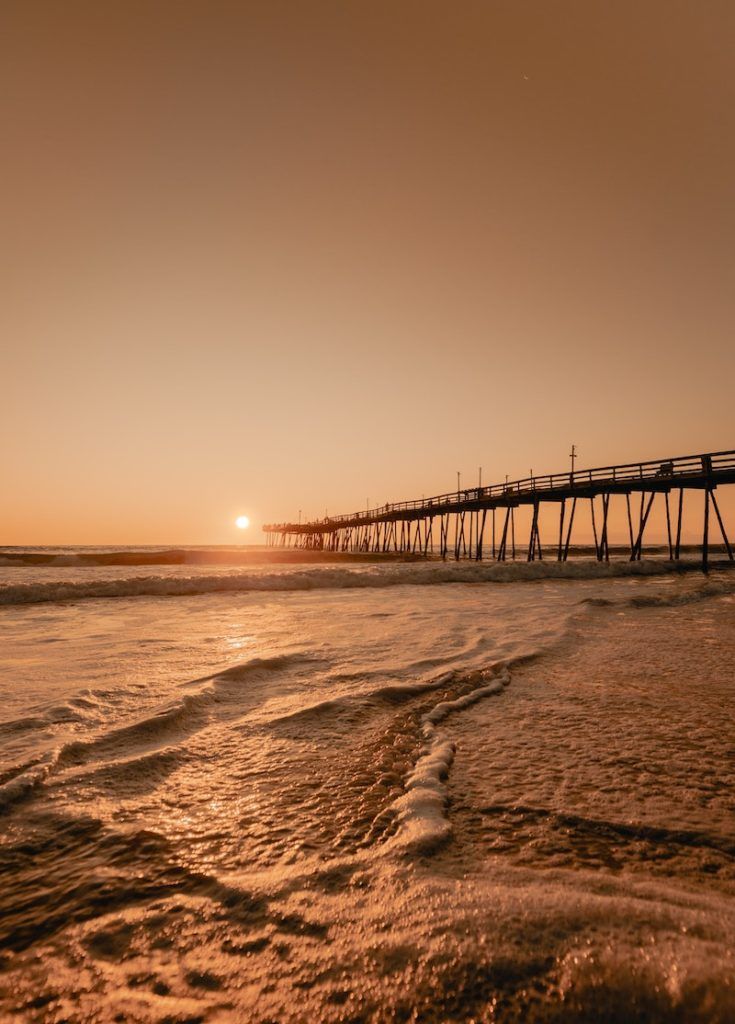 You may have heard of Outer Banks from the hit Netflix tv show by the same name and if so, it's probably been on your mind to travel there! Following the Outer Banks Scenic Byway from north to south takes you through a series of islands on the coast of North Carolina with plenty of wildlife and beaches along the way.
Corolla: This small town is known for its wild horses. Rent a bike and spend the day riding around and exploring.
Currituck National Wildlife Refuge: A relatively undeveloped area, the refuge is a great place to get off the beaten path and explore.
Kitty Hawk Pier: Full of historic landmarks and beach activities, this is a classic North Carolina adventure.
Wright Brothers National Memorial: This quick stop is the site of the first controlled, powered flight which took off in 1903. Here you can even find a full-sized replica of the Wright brother's 1903 Powered Flyer.
Bodie Island Lighthouse: A local must-see, this landmark has been around since 1847 and has an interesting history attached to it.
Hatteras Village: This is where you can find Outer Banks' most pristine beaches and adorable small town vibe–a great place to wrap up your trip.
10. Portland to Bar Harbor, Maine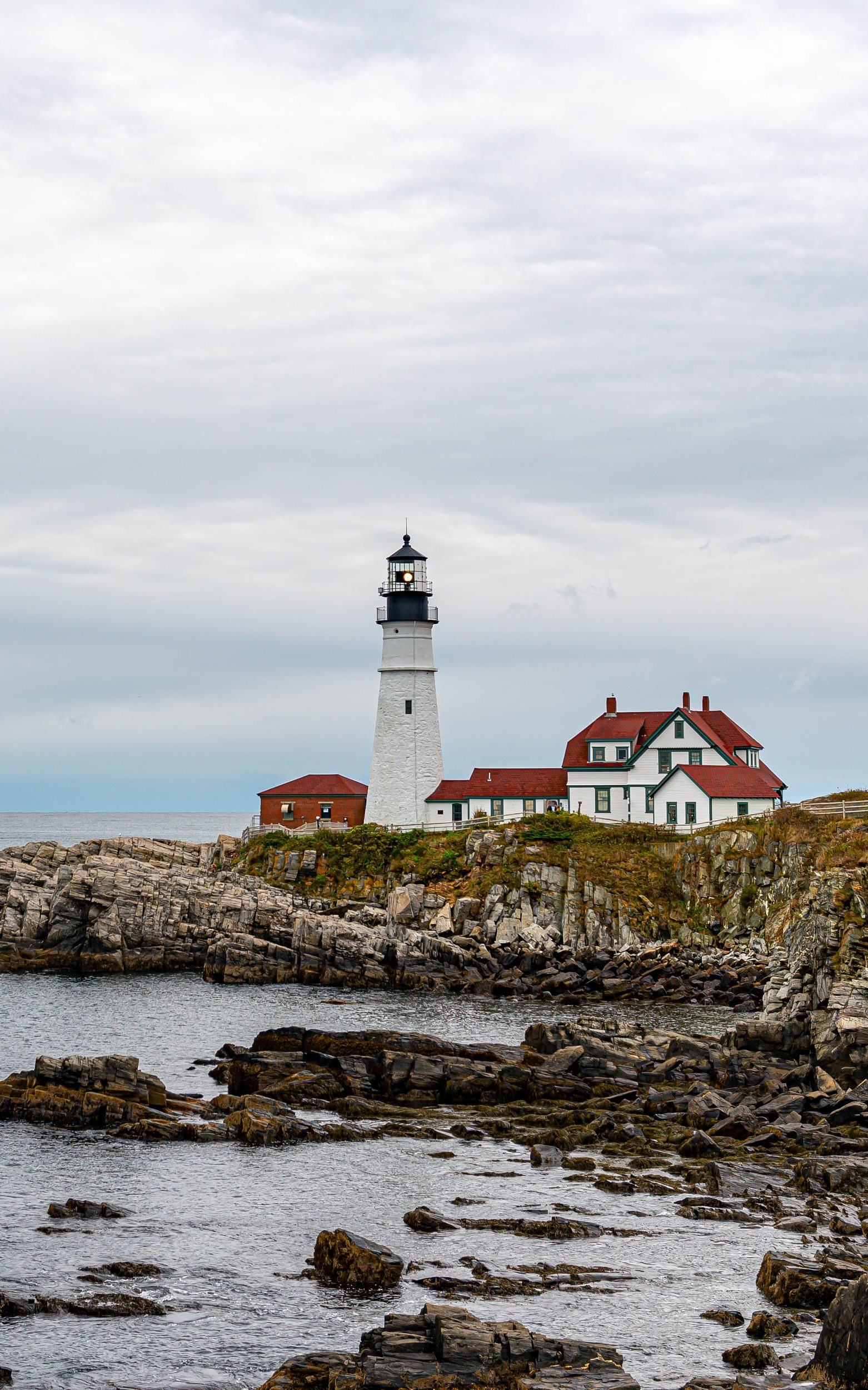 The scenic drive from Portland to Bar Harbor is like a fantasy – quaint fishing towns, lobster, rocky coastal cliffs, and of course, lighthouses. This route takes you right through Acadia National Park, too!
Portland: There's plenty to do in Portland to kick off this epic trip. Take a lobster boat tour, visit a local brewery, or spend some time on the rocky beach taking in the sights.
Boothbay Harbor: This is where you can find a rare sandy stretch of beach. Kayak to explore Muscongus Bay or catch a cruise to see whales or puffins nearby.
Rockland: Known for its artsy vibe, this small town is home to the Center for Maine Contemporary Art. Want to get out on the water? Hop on a Maine Windjammer for a quick sail.
Bar Harbor: A great way to wrap up the trip, Bar Harbor lies right outside Acadia National Park, which is full of sites to see. Climb to the top of Cadillac Mountain and take advantage of everything the park has to offer.
From Bar Harbor, you can take the highway back to Portland which is just a 3-hour drive.
9. Boston, MA to Burlington, VT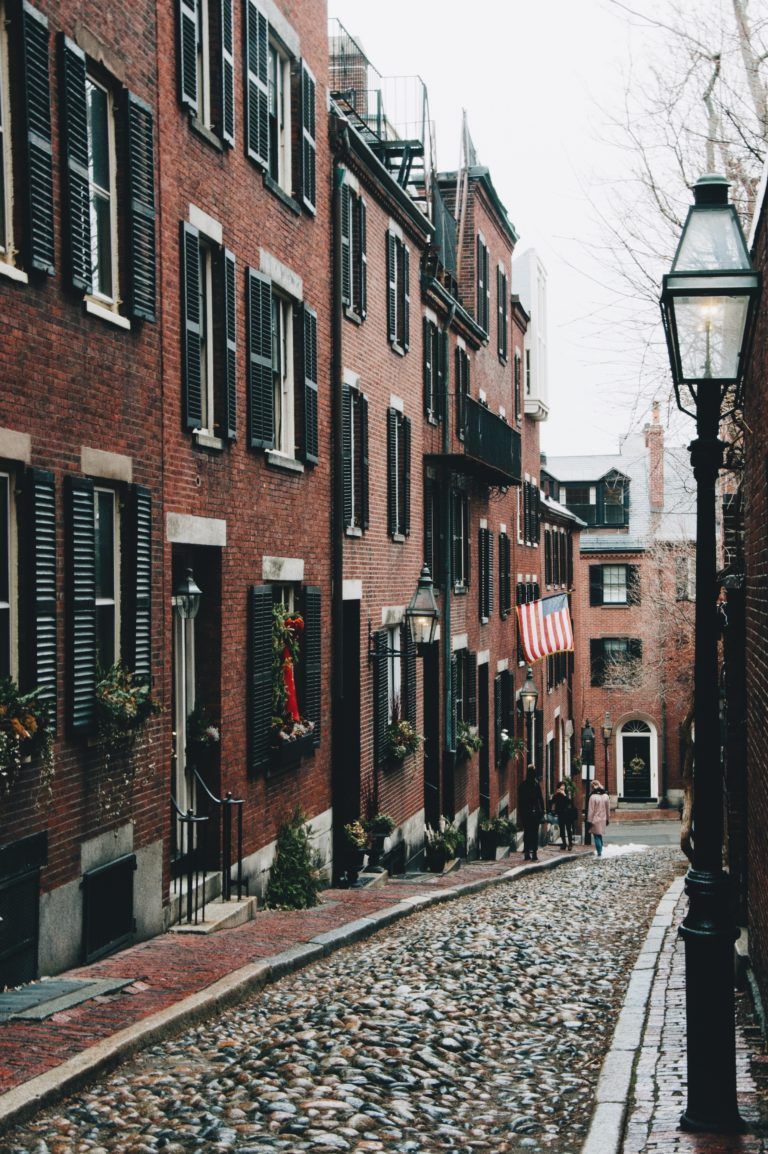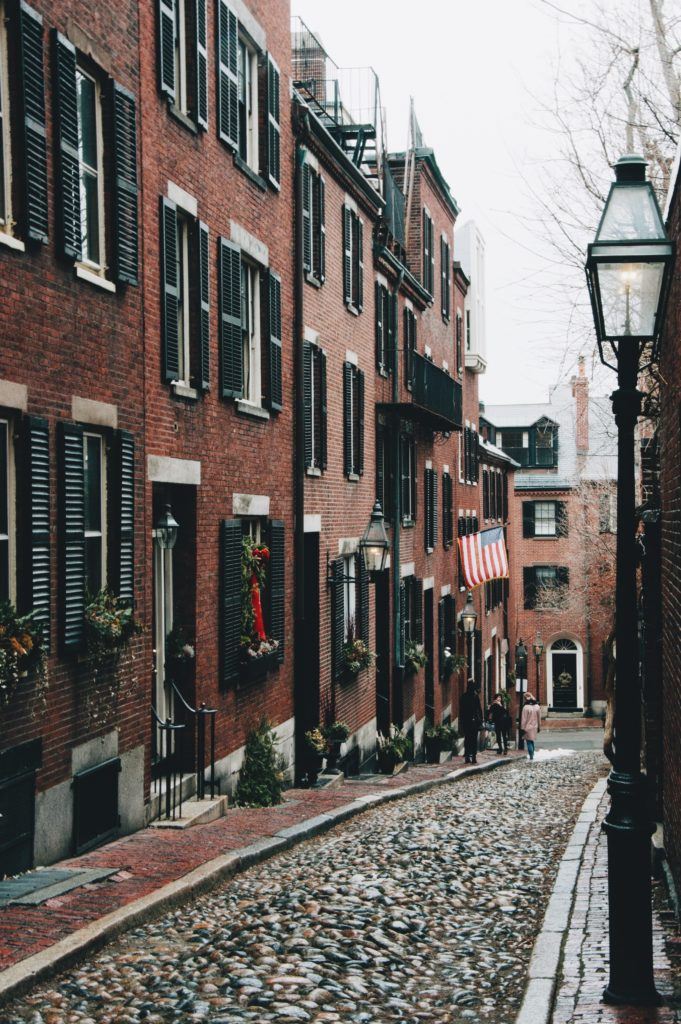 This is your classic New England road trip if there ever was one. With plenty of mountain views to enjoy and quaint small towns to explore, the drive between Boston and Burlington can be as long or as short as you want it to be.
Boston: Boston is full of history and iconic architecture. Whether you want to check out the many museums around the city or explore the landmarks along the Freedom Trail, there is plenty to do here.
Lincoln, NH: Nestled in New Hampshire's White Mountains, Lincoln has outdoor activities galore: hiking through Flume Gorge, zipline through the trees at Loon Mountain, and so much more.
Stowe, VT: Now onto Vermont's Green Mountains, continue your outdoor adventure with hiking, biking, and rock climbing. After a full day of outdoor fun, head to nearby Waterbury for a factory tour at Ben & Jerry's!
Burlington, VT: As Vermont's largest city, there is plenty to do and see in Burlington. Downtown you'll find plenty of museums, a thriving art scene, and awesome New England restaurants. Burlington is also a great launching point for the Lake Champlain Scenic Byway, in case you want to extend your trip.
8. NYC to Provincetown, MA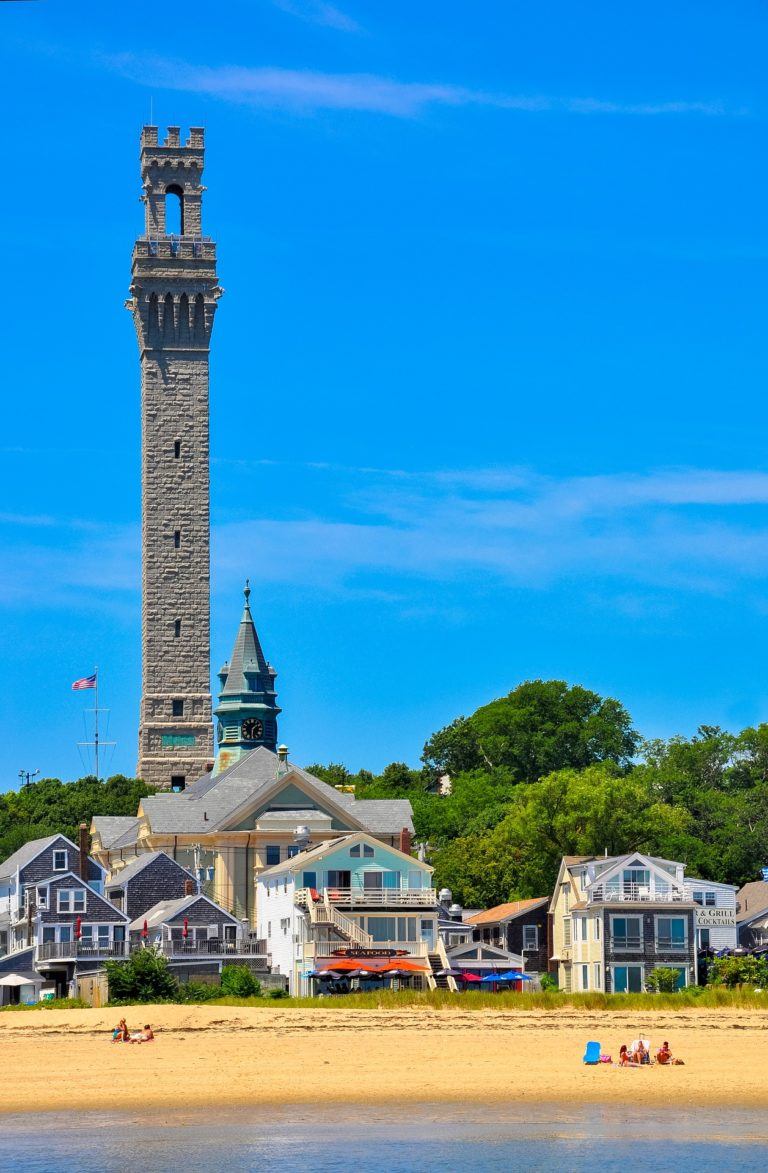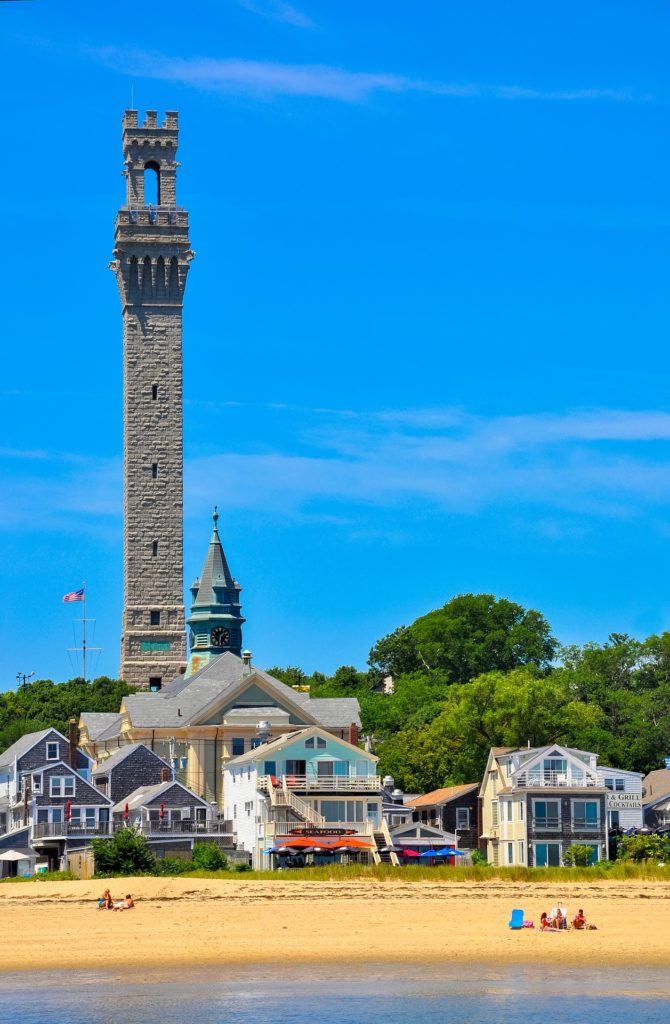 There are plenty of options for East Coast trips starting in New York City, but this one is has a special charm about it. Summer is the best time to embark on this adventure, but keep in mind that traffic is thick on the weekends as you leave the city. Try kicking off this one during the week if you can.
Mystic, CT: Mystic is about a 3-hour drive from NYC, with plenty of little stops along the way if you want to extend your trip. This little beach town has a laid back, enchanting vibe. While peak tourism season is summertime, fall is particular beautiful here.
Newport, RI: Newport is the yachting capital of the world, but also a great place sail. Take a walk on the Cliff Walk and take in the gilded age architecture and ocean views or visit some of the famous Newport Mansions.
Providence, RI: Known as Rhode Island's creative capital, Providence is a laid back college town with plenty to do and see. You can take a gondola on the river, bike the trails along the East Bay, or visit one of the many museums in town.
Falmouth, MA: Just a short ferry away from Martha's Vineyard, this is a great place to relax and enjoy the beaches of Cape Cod. Hop on the Cape Cod bike trail for a scenic ride before heading further north.
Provincetown, MA: Provincetown is a truly charming a unique town. as America's oldest art colony, it has a rich history and plenty of creative spaces to enjoy. Check out the nearby sand dunes on the Cape Cod National Seashore or go whale watching on the sea.
7. Washington, DC to Charlottesville, VA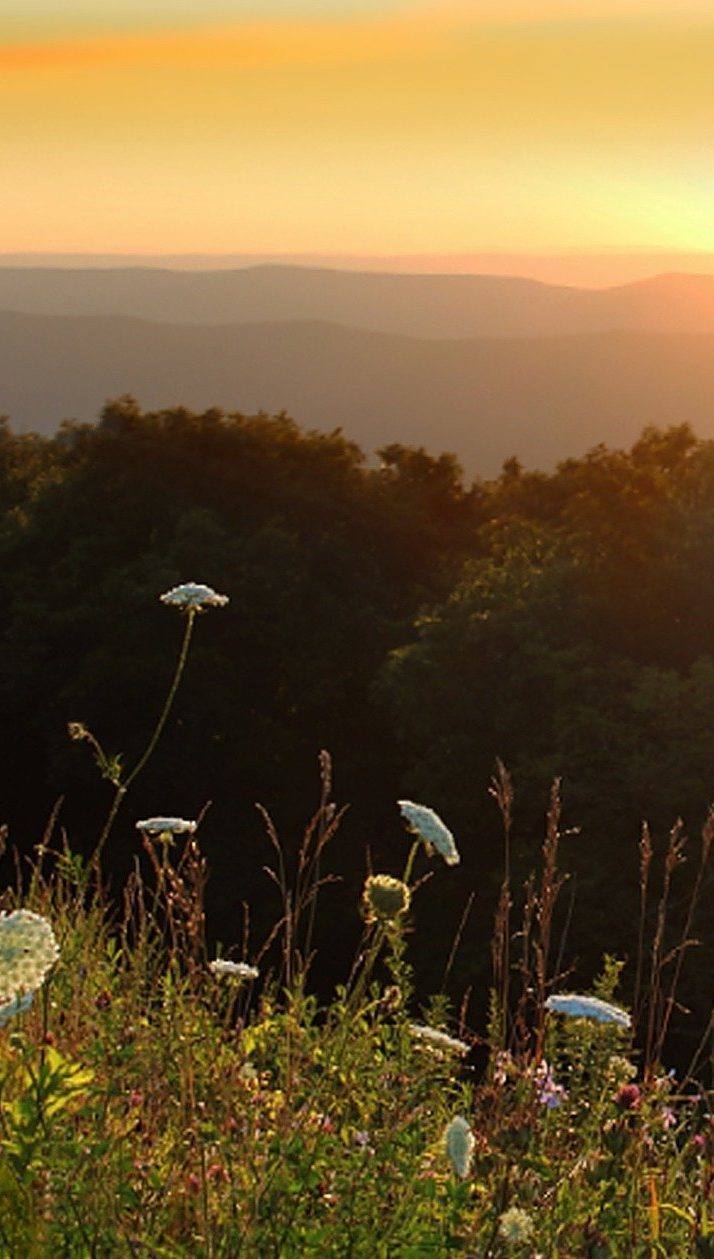 Cutting right through the scenic Shenandoah National Park, this trip is full of historic landmarks, outdoor adventures, and those scenic stretches of road that make the long drive worth it.
Woodstock, VA: This tiny town with a population just over 3,000 is a hub for Revolutionary and Civil War history. Check out the Woodstock Tower atop Massanutten Mountain and explore the newly opened Seven Bends State Park.
Harrisonburg, VA: Another town on the end of Shenandoah National Park, you'll arrive here by way of the Skyline Drive, the only public road that goes through the park. It's a great place to rest and is famous for its frozen custard at Klines Dairy Bar.
Charlottesville, VA: Home to both the Thomas Jefferson Monticello estate and the home of President James Monroe, Charlottesville is full of historical sites and quirky colonial gems, like the Michie Tavern. Catch a sunset at Carter Mountain Orchard, where you can enjoy some live music or check out the local produce they sell.
Bonus–Richmond, VA: If you're heading back to D.C., consider taking the long way home and stopping in Richmond for one last hurrah. Known for its eclectic food scene, craft beer, and great museums. The Institute of Contemporary Art, Virginia Museum of Fine Arts, and the Lewis Ginter Botanical Garden are all worth a stop.
6. Philly to Pittsburgh, PA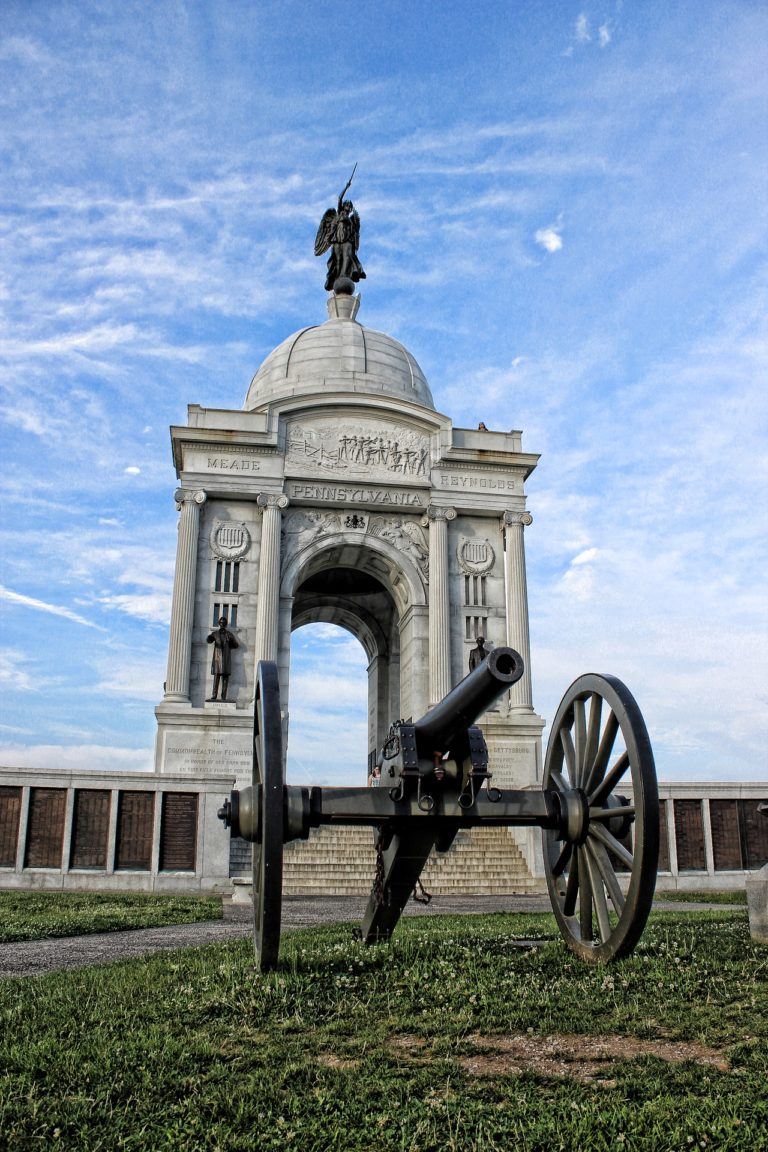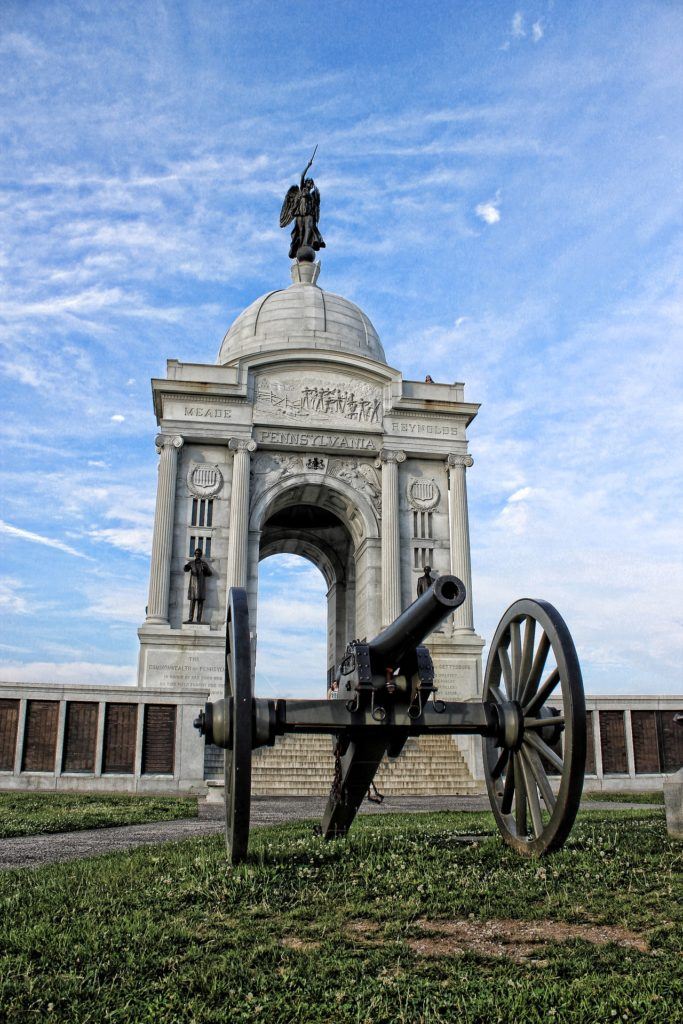 This trip is a quick one if you don't make any stops, but there is so much to see between these two iconic cities. If you're big on American history, this East Coast road trip is for you!
Lancaster: Located in Pennsylvania Dutch Country, Lancaster is full of Amish culture and traditions that have stood the test of time. Take a buggy ride before stocking up on handmade Amish candy to last the rest of your trip.
Hershey and Harrisburg: Speaking of candy, Hershey is truly an East Coast landmark. Visit the Hershey-specific attractions such as Hershey's Chocolate World or embark on the town's Sweet Treat Trail to really get the most out of this sugary wonderland. Nearby in Harrisburg, you can gear up for the next stop of your adventure by brushing up on your history at the National Civil War Museum.
Gettysburg: There is so much history to discover in Gettysburg and so many ways to get immersed in it. Take a tour of the battlefield or try out any one of the town's activities, including an apple pie making class!
Laurel Highlands: Itching to get out into nature? This stop right outside of Pittsburg is full of outdoor adventure opportunities, including rafting at Pennsylvania's largest state park Ohiopyle and exploring the caves at Laurel Caverns.
Pittsburgh: Last but certainly not least, wrap up your trip in Pittsburg with a craft beer, a sports game, and a visit to any of the many museums in the city.
5. Baltimore, MA to Virginia Beach, VA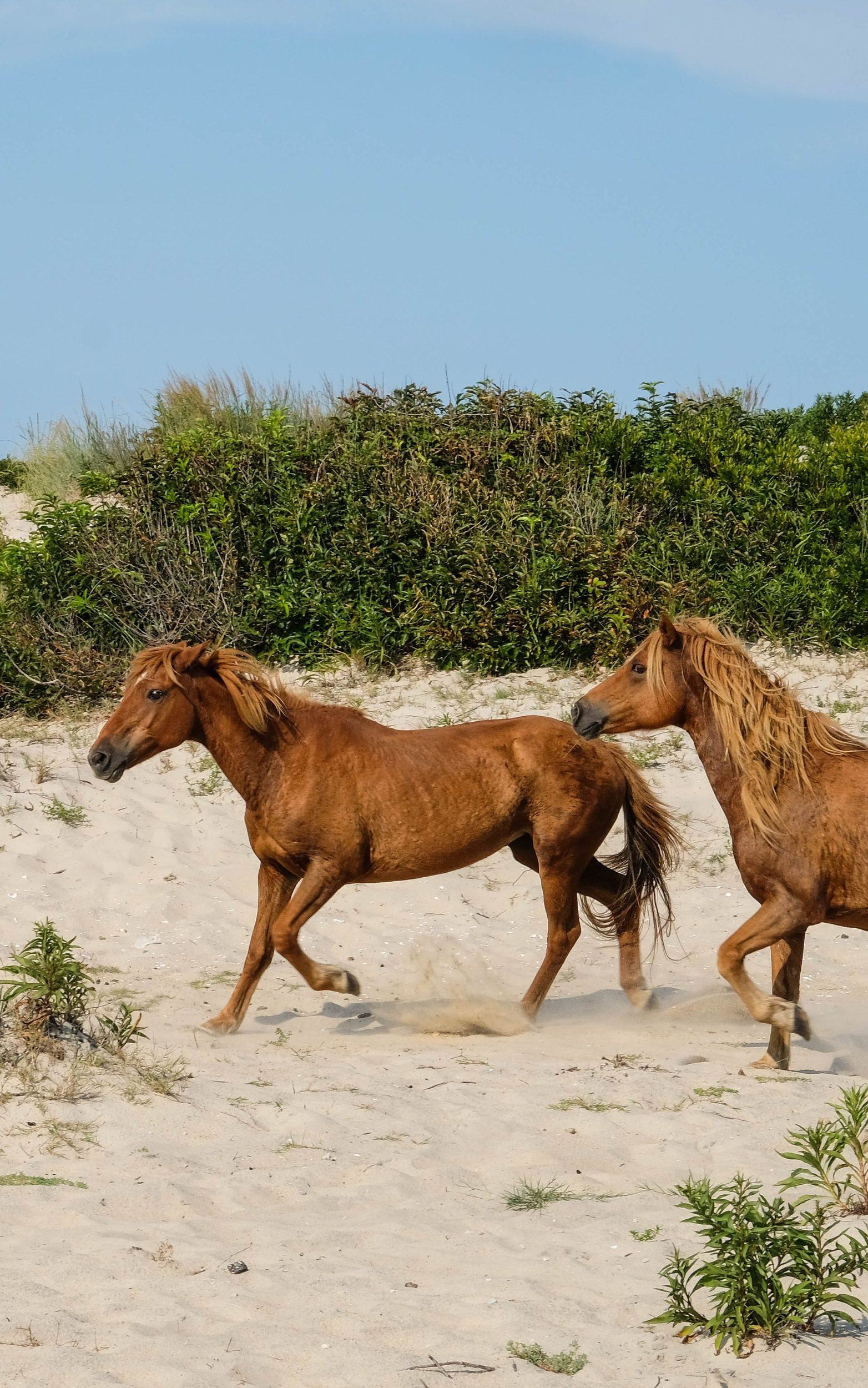 This East Coast road trip is a circular one, making its way down the shore to Virginia Beach and back up again on the other side of the Chesapeake Bay before landing back in Baltimore.
Baltimore, MD: If you're going to visit Baltimore, be sure not to miss out on its vibrant art, theatre, and music scene. The Baltimore Museum of Art and a whole collection of niche museums make this city unique and definitely worth a visit.
Annapolis, MD: Before you do anything in Annapolis, you have to try their famous crab cakes at one of the local restaurants. Afterwards, check out the Naval Academy and the nearby Historic London Town and Gardens to get a glimpse of the area's beautiful nature.
St. Michaels, MD: If you're looking to spend some time on the water, this is the place to do it. Kayak or paddleboard on the Chesapeake side of the bay, or enjoy one of the many tours available. St. Michaels is also home to the Chesapeake Bay Maritime Museum–a must-stop on this trip!
Chincoteague, VA: This is one of the few places in the USA where you can find wild ponies, making it an awesome place for families. This quaint town is also right along the Assateague Island National Seashore, which is a quiet place to get out and explore.
Virginia Beach, VA: A great East Coast beach destination, Virginia Beach lies between the Atlantic Ocean and the Chesapeake Bay and is most well known for its incredible food scene as its location yields some of America's best seafood.
Williamsburg, VA: Located nearby to plenty other historical sites, Williamsburg is the perfect launching point for a full US history tour if that's your thing. Check out Colonial Williamsburg, the Jamestown Settlement, and many other historical sites while you visit.
4. Raleigh, NC to Savannah, GA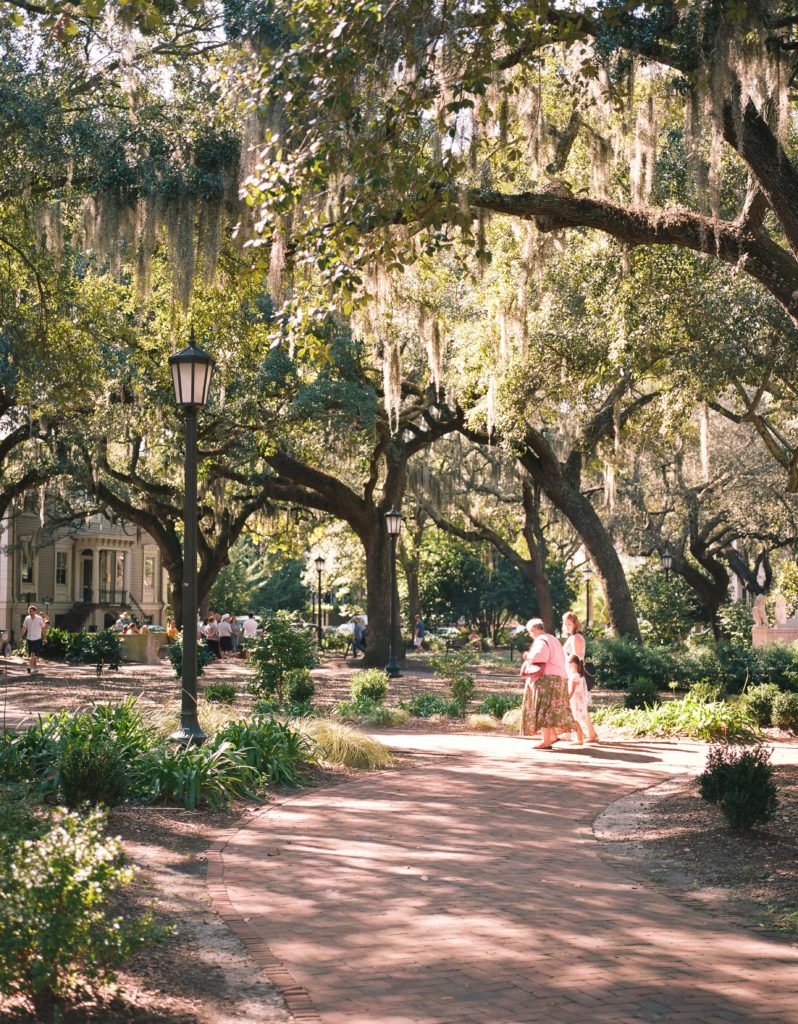 From inland Raleigh, along the Southeastern coast and finally landing in Savannah, this trip is full of Southern charm and kitschy stops.
Raleigh, NC: This Southeastern city could really be a whole trip on its own with how much there is to do there, but it's also a great launching point for this epic road trip. Make sure to take advantage of Raleigh's impressive food scene and get out to see some live music before embarking on your journey south.
Myrtle Beach, SC: An East Coast classic, Myrtle Beach is the kind of beach destination where you can expect to see boardwalks full of family attractions, seafood restaurants, arcades, and so much more. If you're looking for a quieter stop here, consider heading to the salt marshes or Brookgreen Gardens, which tend to be less crowded.
Charleston, SC: Another bigger city, Charleston is best known for its rich history, southern charm, and amazing barbeque. For a quicker trip, consider hopping on one of the many tours available, or simply take a stroll through town to check out the impressive architecture of the old homes and gardens.
Beaufort, SC: Like Charleston and Savannah, Beaufort is full of history and beauty. Wanting to get out into nature a bit more? No worries, as Beaufort is right next to some of South Carolina's most beautiful marshes and waterways.
Savannah, GA: Known for its southern comfort food, huge oak trees hanging with Spanish moss, and gorgeous historic homes, Savannah is the perfect place to end your trip. Even better, it's known as one of the 'world's friendliest cities'! Looking for some inspo? Check out BMTM's Savannah Guide!
3. Wilmington, NC to Jacksonville, FL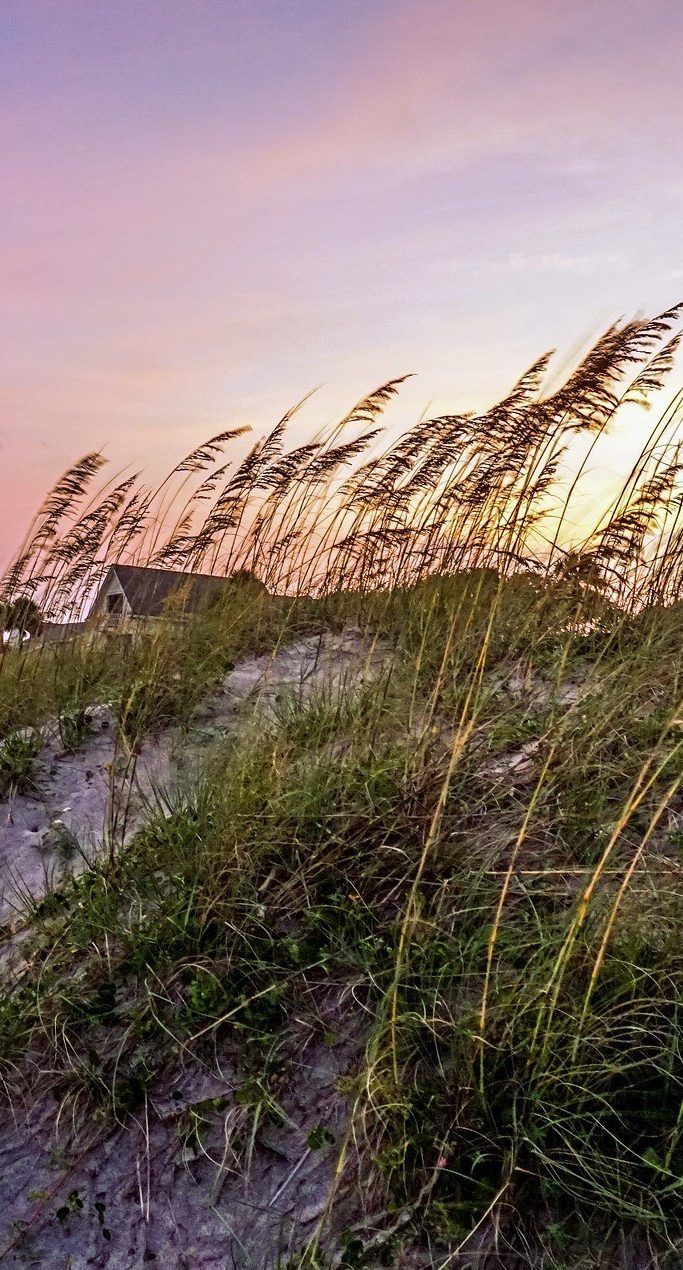 This list isn't complete without a truly coastal road trip full of some the East Coast's best beach destinations. This route is great for a longer trip, as the 7 hour drive can be broken up with as many stops as you want to make. Here are just a few:
Wilmington, NC: Wilmington is a versatile place to start your journey as it boasts all kinds of attractions and outdoor fun. As the first American city to receive the designation of "American World War II Heritage City," there is plenty of history here. You can also find plenty of museums, gardens, and island beach attractions in town.
Kiawah Island, SC: While this destination is best known for its luxury beach resorts, it is also home to some incredible wildlife. The beach itself is pristine and perfect for a relaxing vacation.
Hilton Head Island, SC: This is another more laid back beach town which boasts clean shores and plentiful wildlife. Get on the water and see if you can spot the dolphins that inhabit the area, or try the area's famous lowcountry cuisine.
Amelia Island, FL: Truly an enchanting destination, Amelia Island is a great place to enjoy the uncrowded beach and soak up the sun. The island is home to beautiful marshes, rivers and greenways to explore and is just a quick drive away from Cumberland where you can see wild horses.
2. St. Petersburg to Miami, FL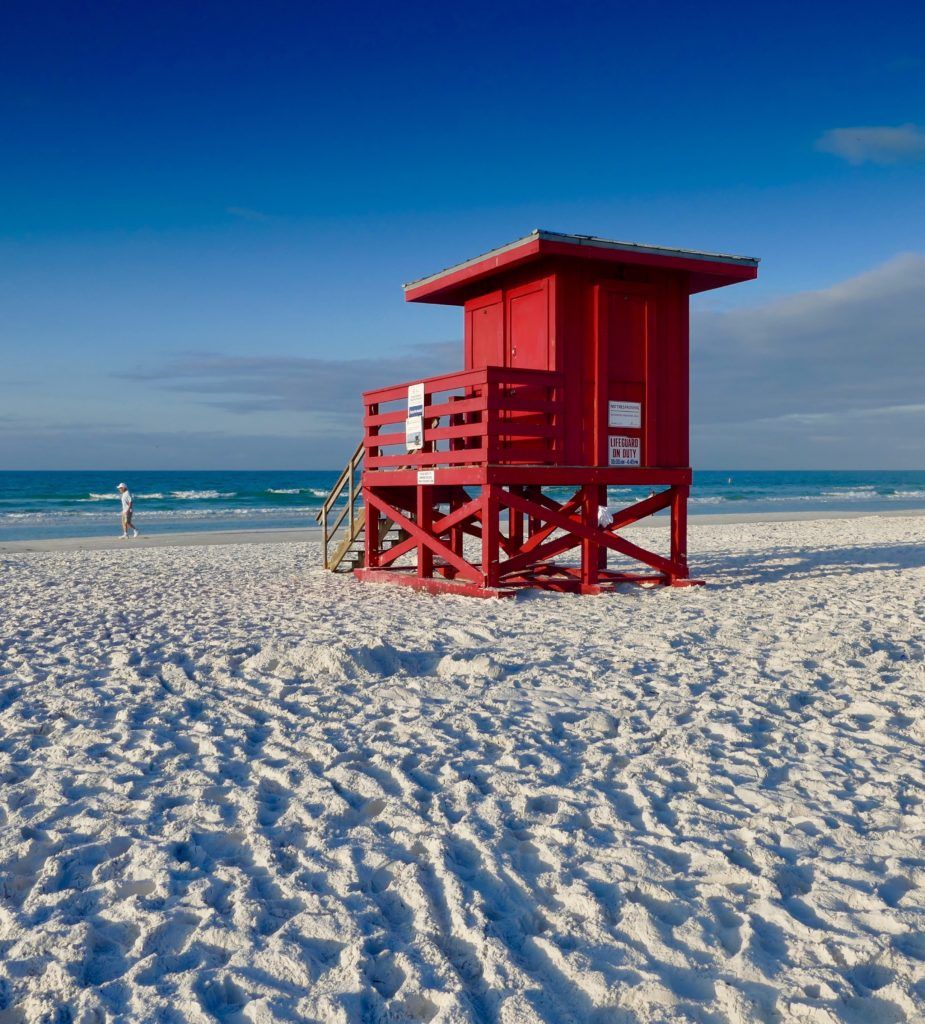 Florida's landscape is diverse, making it a great place to embark on a road trip. Take in the change of scenery as you head south and consider making a few stops along the way.
St. Petersburg: Known for its sunshine and artsy and eclectic vibe, St. Petersburg is home to plenty of museums and parks to enjoy. Don't skip on the Salvador Dali museum, which is truly one of a kind. The Fort de Soto park is a local favorite, and of course, the waterfront is the place to be any time of year.
Sarasota: Known for its soft white sandy beaches, Sarasota is the perfect place to soak up the sun and enjoy the ocean.
Everglades National Park: Heading west on highway 41, take a scenic drive through the Everglades, stopping at Shark Valley along the way.
Miami: Arriving in Miami, don't miss the iconic South Beach and Little Havana. Dance the night away to salsa music, or take a more laid back approach and take a tour of the famous street art at Wynwood Walls.
1. NYC to Niagara Falls, NY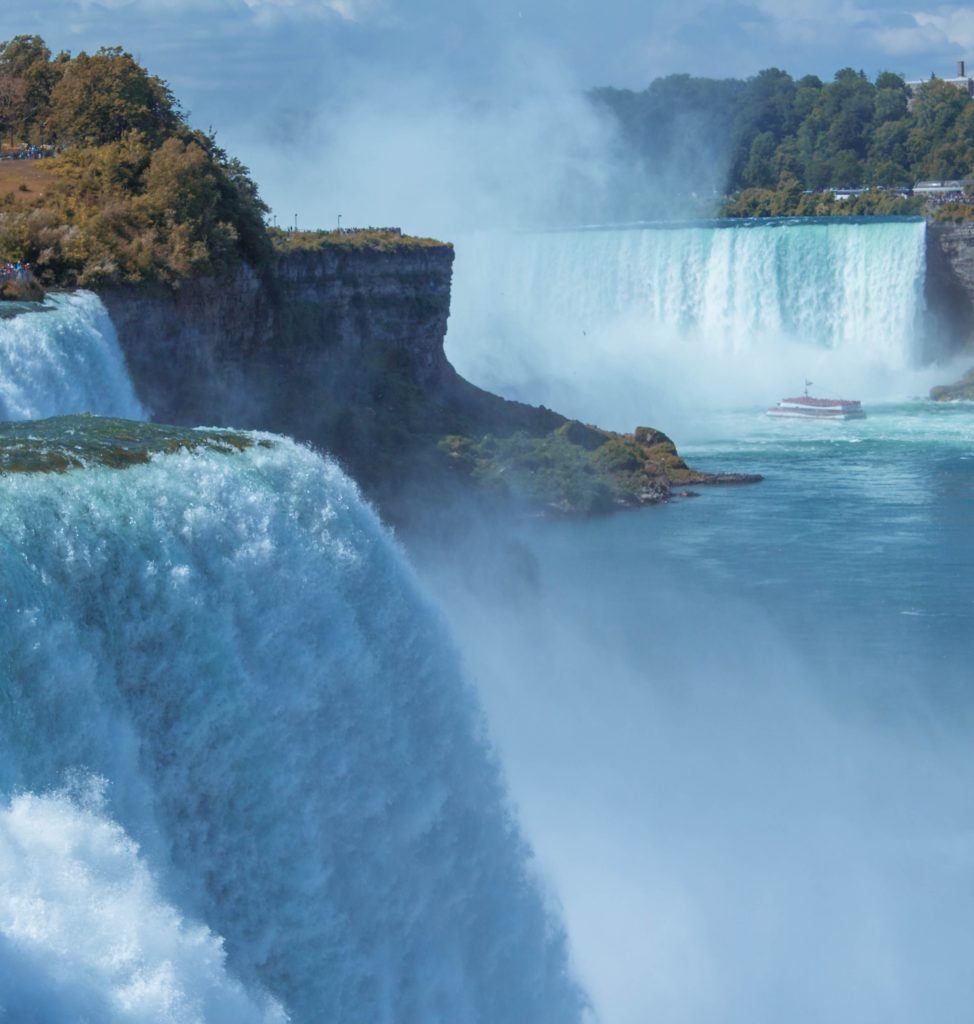 This is truly an epic trip to top off our list of epic East Coast road trips. Starting in NYC and heading through upstate New York, watch as the scenery changes drastically before your eyes before arriving at one of the best road trip destinations there is–Niagara Falls.
Finger Lakes Region: We've mentioned the Finger Lakes before on BMTM, and for good reason. This area of upstate New York is full of outdoors activities and most of all, wine! Some of the best wine in the USA can be found here, as the climate is perfect for wine production.
Watkins Glen: This gem of a town can be found at the southernmost point of Seneca Lake and is best known for Watkins Glen State Park where a beautiful waterfall awaits.
Hammondsport: Home to the unique attraction Corning Museum of Glass, this small town is full of quirks. Not just that, it's also right on Keuka Lake and therefore has plenty of outdoor activities to enjoy.
Niagara Falls: There really is so much to do at Niagara Falls, beyond just seeing the falls themselves. Don't miss the Observation Tower, Maid of the Mist, or Cave of the Winds while you're there.
Cooperstown: If you're heading back to the big apple, consider stopping in Cooperstown on your way. Something unique there is the Women's Rights National Historical Park which is truly a historical gem. Even cooler, it is also near the National Women's Hall of Fame in Seneca Falls!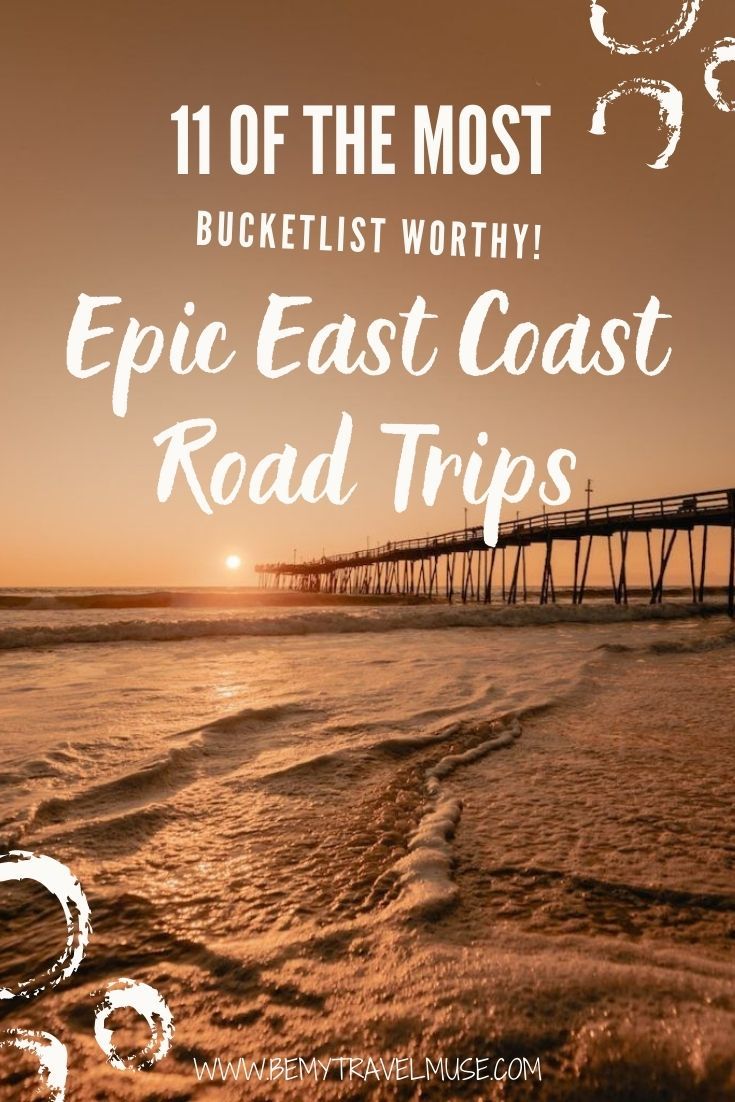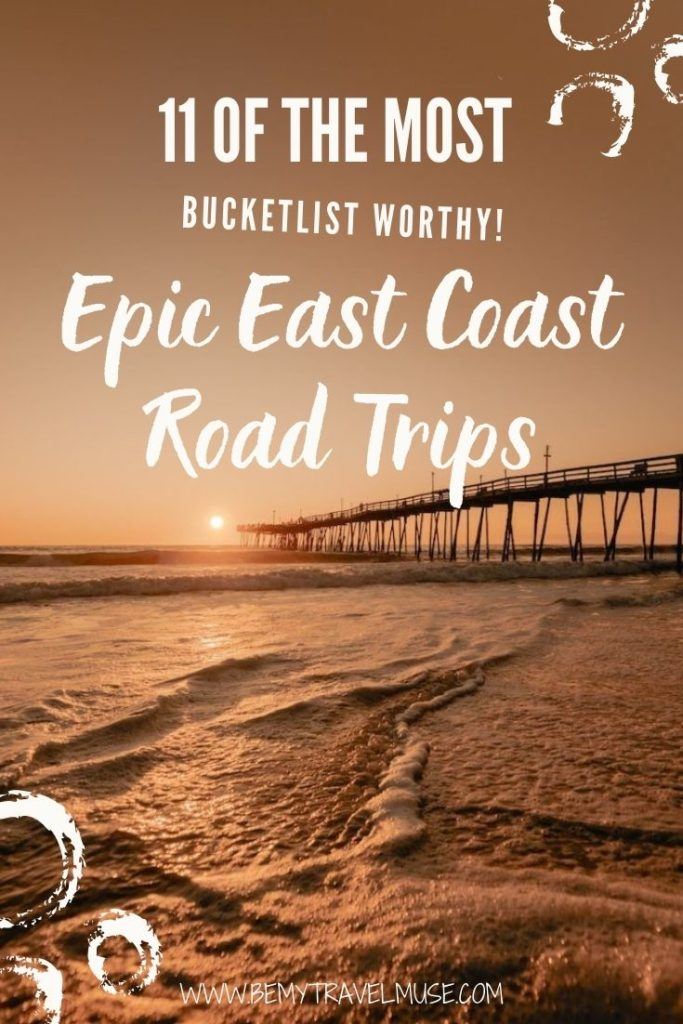 From as far north as Maine and as far south as Miami, there are plenty of awesome stops along any one of these trips. Whether you're looking to take a deep dive into American history, or just looking for your next beach vacation, the East Coast really has it all!
Click to read more posts about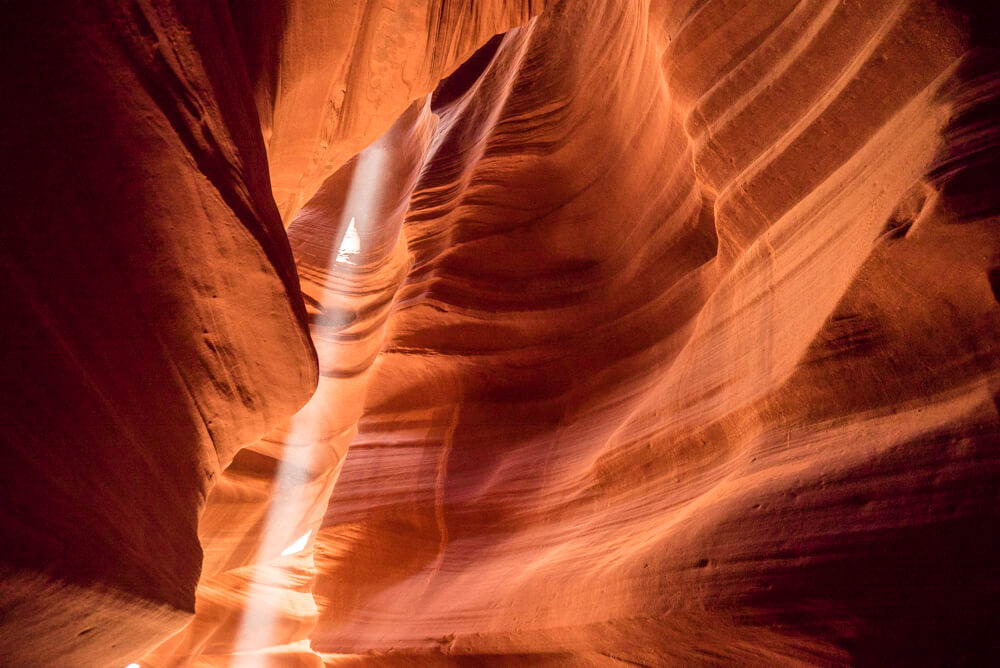 The USA