How to Make No-Bake Mint Chocolate Chip Bars
The first thing that you'll want to do when making this recipe is prepare the crust for your bars. Here's my recipe:
Prepare the baking pan. Line an 8×4 inch baking pan with parchment paper and set aside.
Combine the ingredients. Add the almond flour, cacao powder, honey, melted coconut oil, and pure mint extract to a bowl and mix to combine.
Press. Press the dough mixture into the prepared pan. Make sure there are no blank spots or thin spots that could cause the crust to crumble.
Add the filling. Pour the mint filling (see detailed instructions on how to make the filling below) over the crust and smooth it out with a spatula.
Freeze overnight (or for a minimum of 4 hours).
Melt the chocolate glaze with paleo chocolate. Add the paleo approved dark chocolate to a microwave-safe dish and microwave on high until melted.
Add the glaze over the top. Remove the crust mixture from the freezer and pour the melted chocolate over the top, once again smoothing with spatula.
Freeze. Freeze again for a minimum of 30 minutes. This is just to let the chocolate solidify.
Serve. Slice and serve.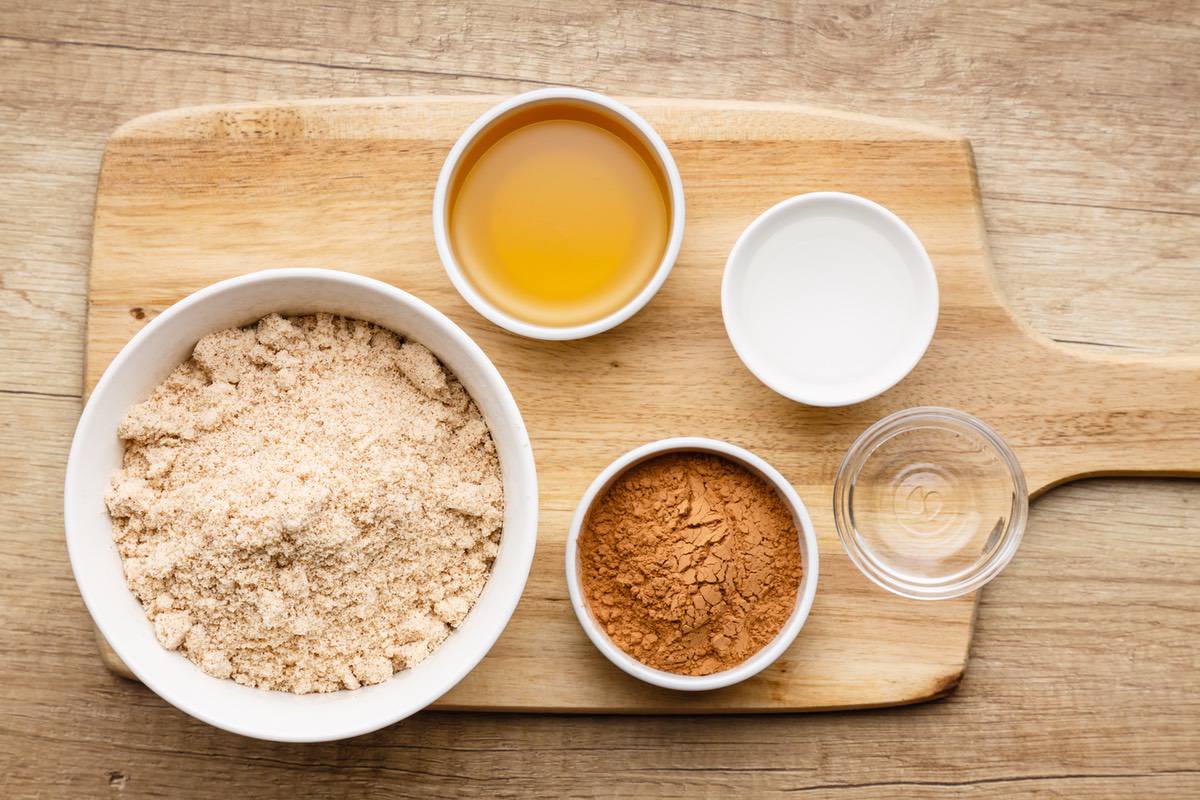 How to Make Homemade Mint Filling
This homemade mint filling has just the right amount of mint in it to complement the chocolate layer. To make it, you'll need a food processor.
Combine the ingredients. Add one medium avocado, honey, cashew butter, fresh mint leaves, and pure mint extract to a food processor and process until smooth.
Pour. Pour the filling over top of the crust.
Do No Bake-Bars Stay Fresh Longer? (+What's the Typical Shelf Life?)
How long your no-bake bars will stay fresh for depends entirely on the ingredients that you use to make them. Typically, most no-bake bars will keep for about 2 weeks when stored inside of an airtight container in the refrigerator.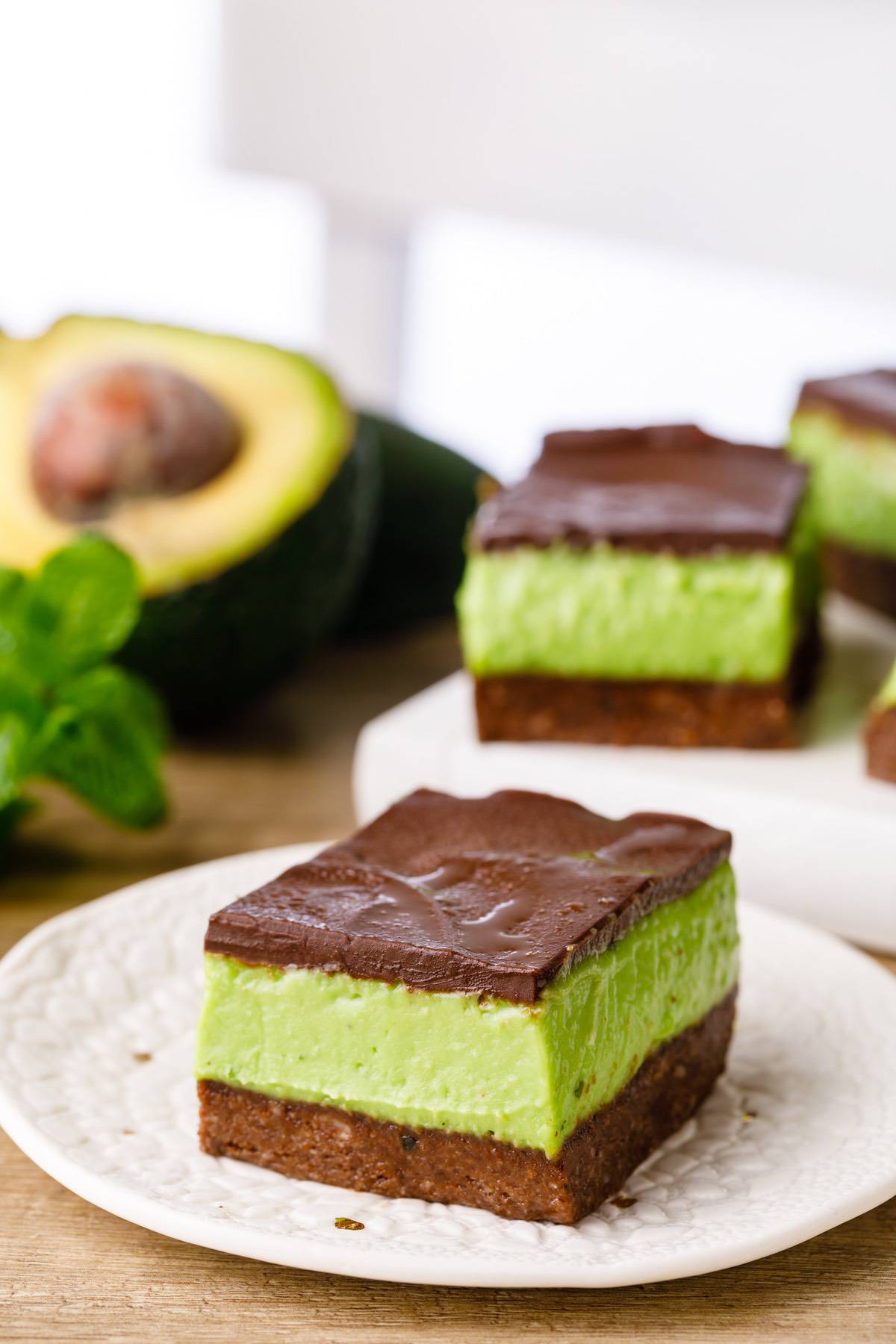 Best Way to Store No Bake Mint Chocolate Chip Bars
The best way to store your mint chocolate chip bars is to keep them individually wrapped inside an airtight container. I would also recommend wrapping the bars in either wax paper or cling wrap before putting them in the container.
You can keep the bars stored like this in the refrigerator for up to 2 weeks or you can also freeze them for up to 3 months.
(You may also like: No-Bake Salted Almond Joy Bars)