How to Make a One Pan General Tso's Chicken Skillet
You'll first need to prepare a paleo friendly sauce mixture using coconut aminos and a few other yummy options before making your actual chicken skillet:
Prepare the sauce. Add the coconut aminos, honey, minced garlic clove, grated ginger, paleo approved Sriracha sauce (or your preferred paleo hot sauce), tomato paste (make sure it's sugar free), and apple cider vinegar to a small bowl and mix to combine. Taste this as you go because you may want to tweak it a tiny bit, especially the hot sauce.
Heat the oil. Heat 1 ½ tablespoons of oil over high heat in a large skillet.
Cook the chicken. Add the chicken breast pieces and cook for 7-10 minutes, stirring constantly, or until the chicken is golden and cooked through.
Set the chicken aside. Transfer the cooked chicken and dried whole red chiles to a plate and set aside.
Add the remaining oil to the skillet.
Cook the broccoli. Add the broccoli and cook for 3-5 minutes.
Cook the chicken and chiles. Add the chicken and chiles into the skillet.
Add the sauce. Add the prepared sauce and cook until the sauce has reduced and thickened; it should take about 5 minutes.
Serve. Divide between serving plates, sprinkle with sliced green onion, and serve.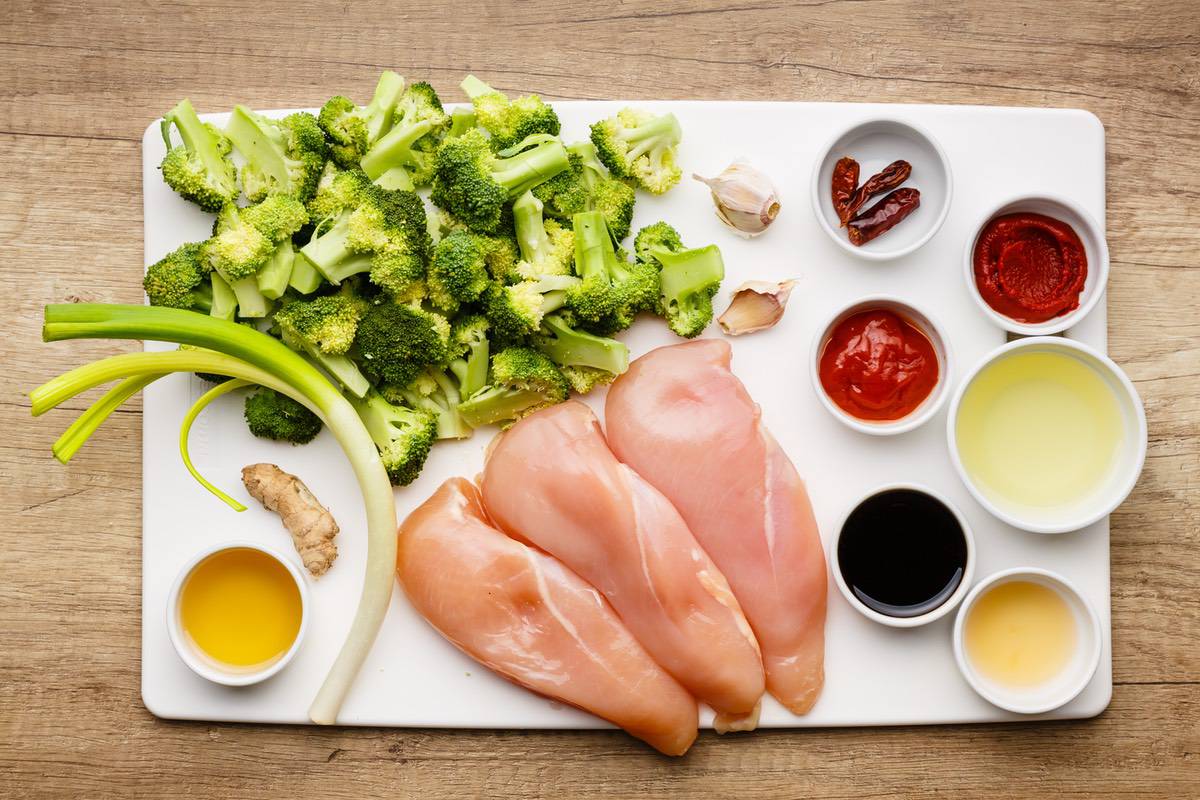 Can I Use Chicken Thighs or Bone-In Chicken Pieces Instead?
You can definitely use chicken thighs or bone-in chicken pieces instead of chicken breasts if you'd like.
In fact, there are several great reasons why someone might want to choose dark meat over white meat chicken. Dark meat cuts like chicken thighs contain more:
Vitamin B6
Vitamin B12
Riboflavin
Thiamine
Zinc
In addition, dark meat cuts tend to have a higher fat content, which often results in a more satiating meal.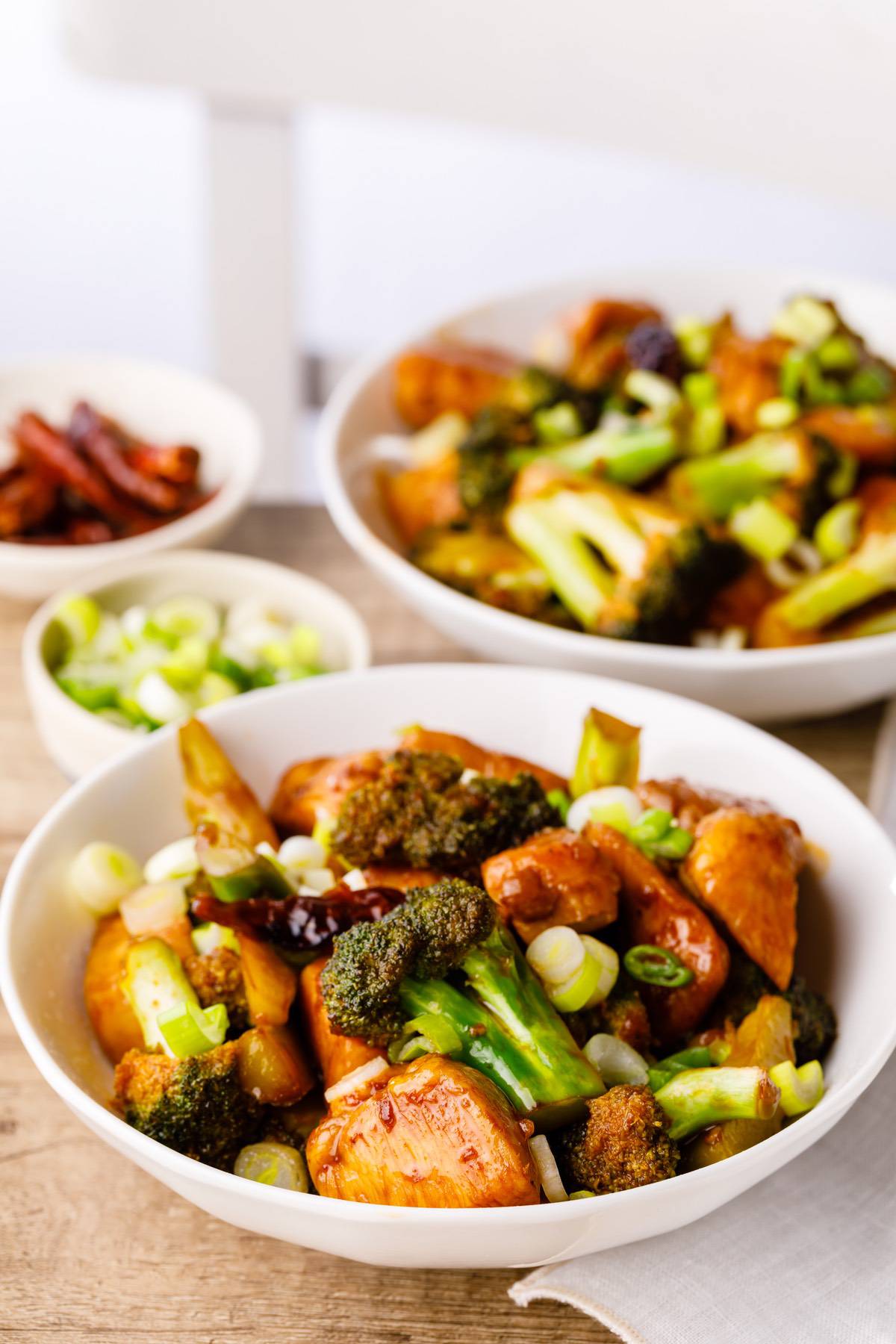 3 Reasons Why This One Pan Chicken Skillet is Extremely Healthy and Nutritious
For such an easy to make meal, this one pan chicken skillet offers plenty of health benefits. Here are 3 of them:
Packs plenty of protein. This is one protein-packed meal option (and it can also provide you with quite a bit of quality dietary fat if you swap out the chicken breast for chicken thighs as discussed above). One single serving of this General Tso chicken can provide you with more than 70 grams of protein.
Rich in antioxidants. Quite a few of the ingredients used in this recipe are good sources of antioxidants, but it's the broccoli that shines the most. Broccoli is well known to be one of the most nutrient-dense healthy greens out there – it offers an abundance of essential vitamins and minerals. Numerous studies have also shown that the high antioxidant content of broccoli can help to protect against disease as well. (1)
Can help relieve inflammation. There are also quite a few ingredients used here that are known to have anti-inflammatory properties (broccoli, garlic, onion, ginger, etc.) It's essential to include anti-inflammatory foods in your diet as unchecked inflammation in the body is one of the biggest predictors of disease there is. (2)
General Tso's Chicken Skillet Alternatives
If you want to modify this recipe, then here are some suggestions for easy tweaks to make to get you started:
Swap out the chicken breast pieces for chicken thighs or other dark cuts of meat.
Liquid aminos can be used in place of coconut aminos if you prefer.
Sprinkle some sesame seeds on top.
For more heat, sprinkle some chopped green chillies on top.
(You may also like: Pineapple Chicken Skillet)