How to Make Caramel Drizzled Apple Pie Bars
There's nothing quite like the scent of warm apple pie baking in the oven, and these apple pie bars certainly don't disappoint on that front. Here's the recipe:
Preheat the oven. Preheat your oven to 350℉. Line your baking pan with some parchment paper.
Prepare the filling. Use a skillet to combine the chopped sweet tart apples, water, lemon juice, honey, cinnamon, nutmeg, and arrowroot starch.
Cook the filling. Cook over medium heat until the apples are soft and the sauce has thickened. Set this aside.
Prepare the dough. Add the almond flour, coconut flour, cinnamon, baking powder, and a pinch of salt to a bowl and mix to combine. Then add in the almond butter, coconut oil, honey, and pure vanilla extract and mix to combine.
Prepare for baking. Press ⅔ of your dough mixture into the prepared baking pan. Pour the apple mixture over top and then crumble the remaining dough over top of that.
Bake. Bake in the preheated oven for 25-30 minutes or until the topping turns golden brown and sets.
Cool. Remove from the oven and allow to cool completely.
Drizzle. Drizzle with homemade caramel sauce (see below for details).
Serve. Slice the bars and serve.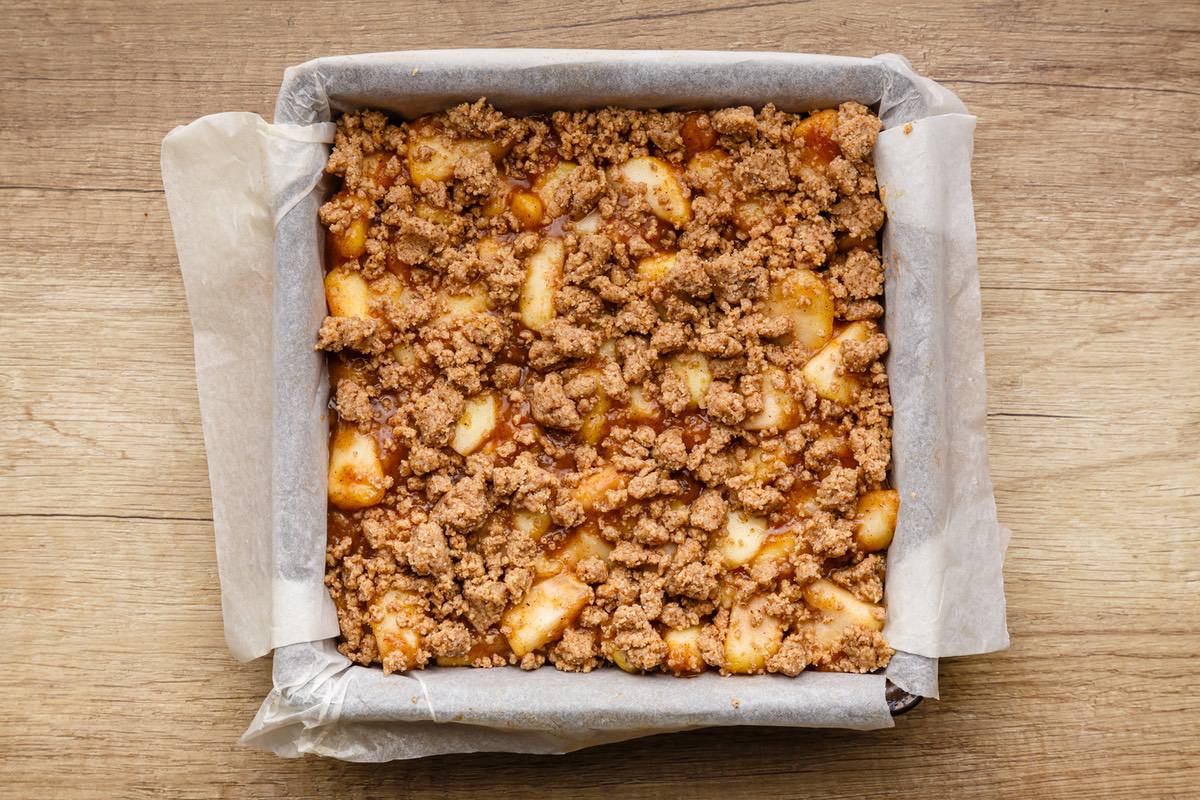 How to Make Homemade Caramel
The homemade caramel sauce is unbelievable easy to make, yet it adds so much to these apple pie bars:
Combine the ingredients. Add the almond butter, honey, coconut oil, and a pinch of salt to a bowl and mix to combine.
Set aside. Set the caramel sauce aside until the pie bars are done baking.
Drizzle. Drizzle the sauce over top of your pie bars before slicing and serving.
You're probably thinking that this caramel sauce can be added to other paleo recipes as well, and you're quite right. They go quite well with everything from pies to pancakes.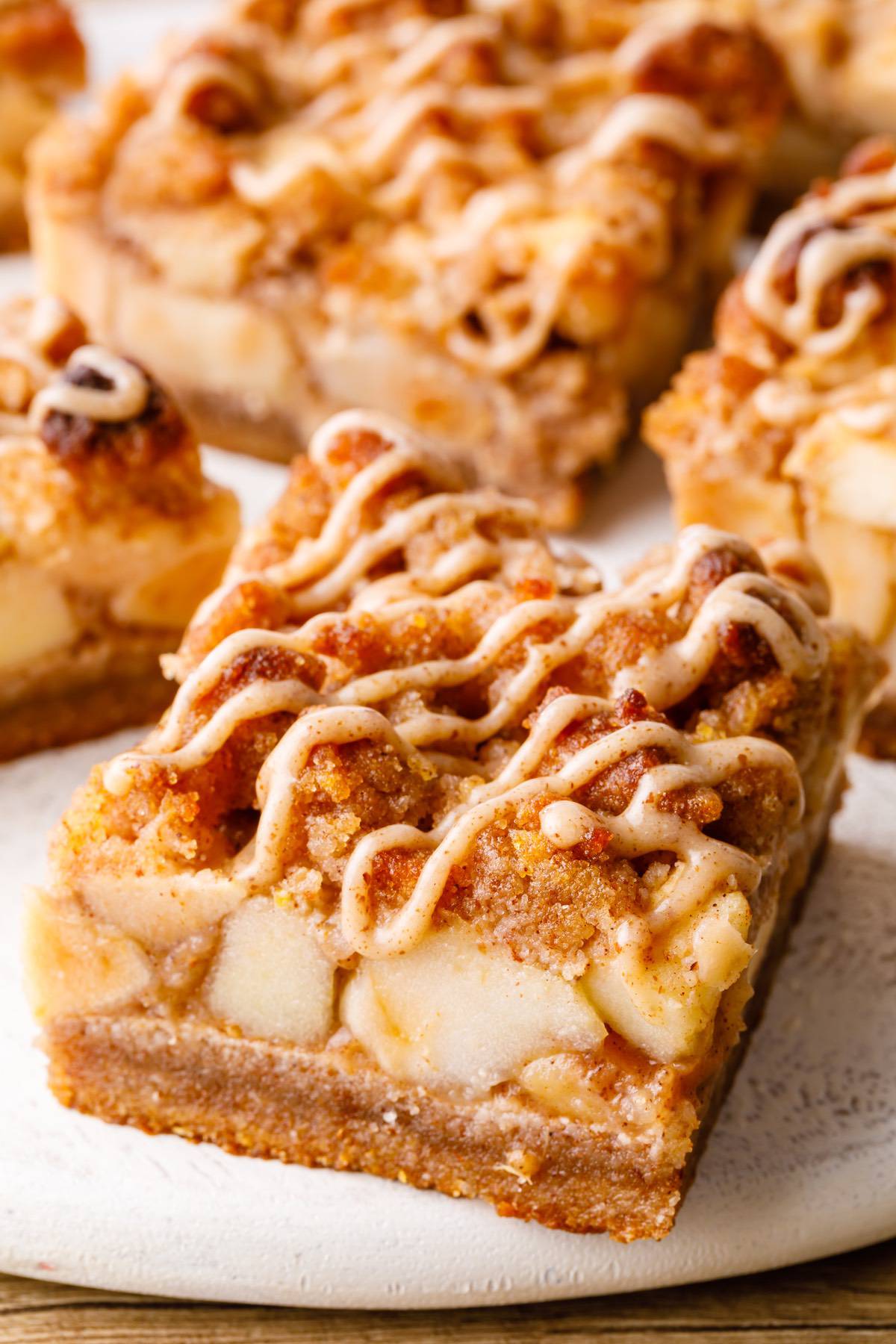 Can I Make a Big Batch of These Caramel Drizzled Apple Pie Bars?
You can definitely make these apple pie bars in bulk if you want. The only thing I would recommend is if you plan on making a bigger batch of these bars, be ready to freeze the extra bars. See below for additional storage tips for this recipe.
Best Way to Store Homemade Apple Pie Bars
The best way to store these bars is to keep them sealed inside of a large airtight container. Make sure to use parchment paper to separate the bars if you need to stack them.
When stored like this, these apple pie bars will keep in the fridge for up to 4-5 days.
However, if you want to extend their shelf life further (or if you're making the bars in bulk), you can also freeze them in the same way. These bars will keep in the freezer for up to 3 months.
More Good Bar Recipes: