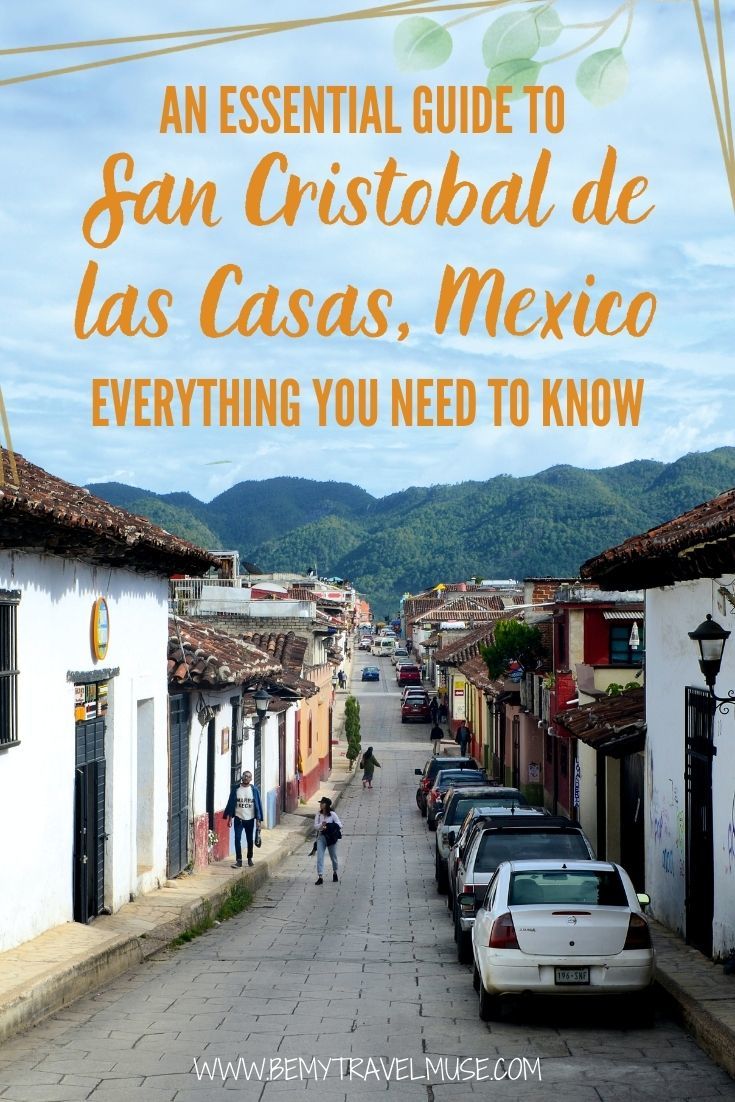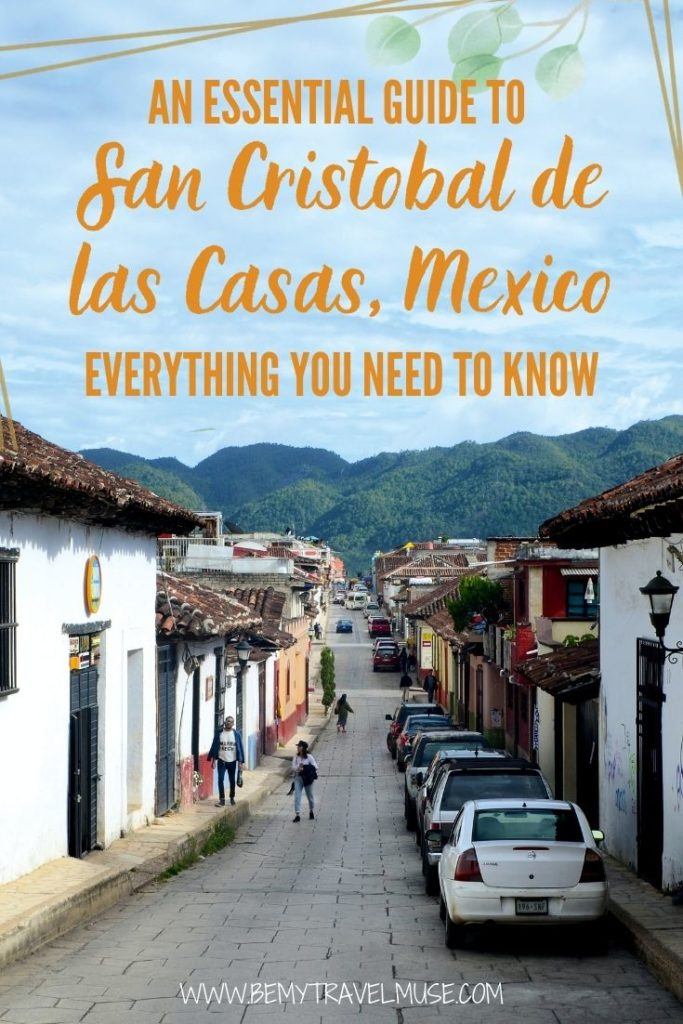 If you haven't heard about the magic of San Cristobal–known colloquially as "San Cris"–I'm here to tell you that this small city in Chiapas, Mexico is about to make its way to the top of your travel bucket list.
Located in the mountainous region of southern Mexico, San Cris is a pueblo mágico, or "magic town." It is regarded as one of the country's dearest places and has a special charm to it.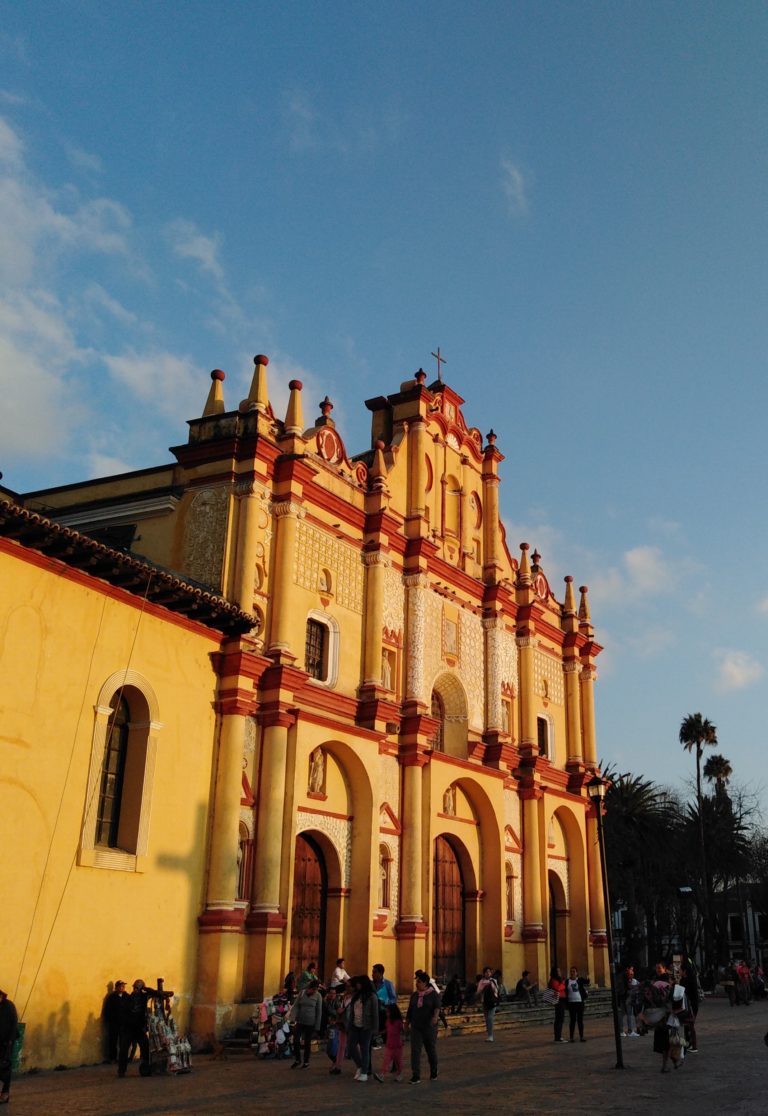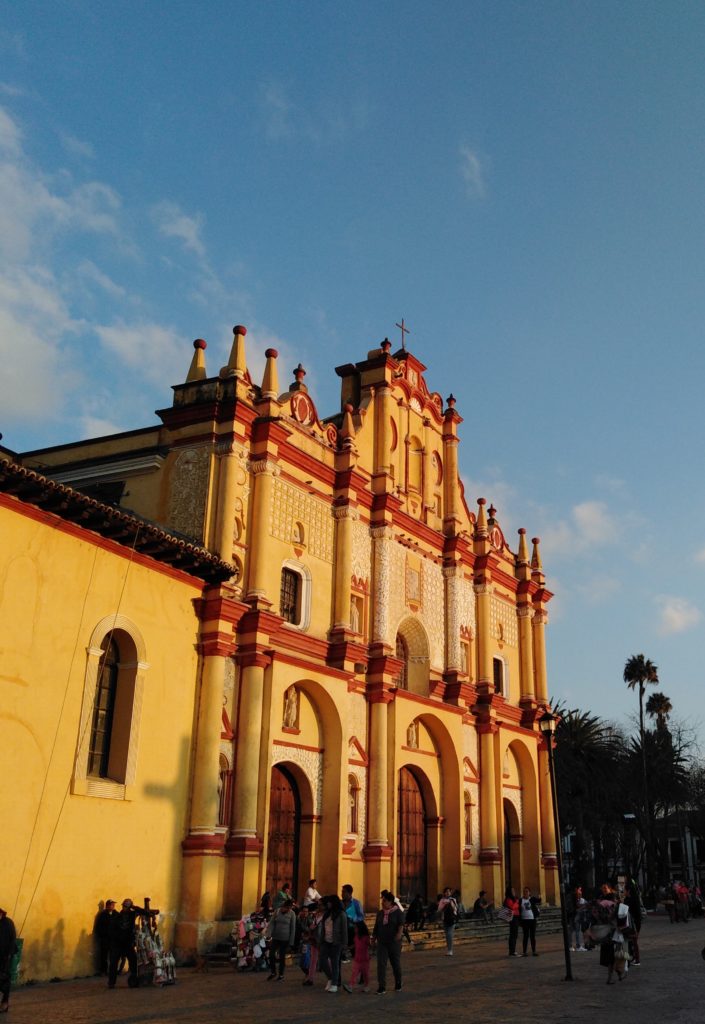 Since the 1980s this small city has attracted a whole host of creative and spiritual travelers, Mexican and foreign alike, making it a hub for counterculture and a certain mysticism that is apparent as soon as you step foot in the city center. It was also the site of the historically significant 1994 Zapatista uprising, of which the rebellious ripple is still felt today.
Where to stay
There are so many great options for places to stay in San Cris, ranging from your typical backpackers hostel to more upscale hotels that are surprisingly affordable.
I recommend staying in the city center if you're new to San Cristobal, as the city is very walkable and you can get around easily. There are plenty of Airbnbs located on the outskirts of town in neighborhoods such as San Nicolas and La Quinta as well, in case you want to get away from the bustle. Here are some of my picks for the center of town:
La Isla Hostel: This yogi epicenter is a great place to be social and have more of a communal stay if that is what you're looking for. They host yoga classes and cacao ceremonies on their terrace and have tours available to attractions nearby, too.
Sombra Del Agua: Stylish and chic, Sombra del Agua has a stunning garden courtyard and a relaxing spa-like vibe. It's a great place to stay when you first get into town because it's located right in the center of town.
Airbnb: Try your luck at finding a place on Airbnb, as the options are plentiful. This cute stay has the eclectic and colorful style that the area is known for. It's cozy, centrally located, and is ideal for getting into the spirit of the city.
What to do
If you're looking for a place to connect with nature, your spirituality, or the local culture, San Cristobal is definitely the place for you. With several ecoparks just a quick drive away and a whole host of yoga and meditation spaces, San Cris is a hub for artists, teachers, outdoors enthusiasts, and healers alike.
Get outside and explore
Parque El Encuentro: This ecopark is great place to spend an afternoon hiking, picnicking, or participating in one of their permaculture workshops. They also have community yoga classes a few days a week!
El Arcotete: Located just a 10-minute drive (you can take a taxi there for just 50 pesos) from the city center, this park is the perfect place to spend the day. There is a system of caves to explore and acres of forest to hike. It's also my personal favorite place to go rock climbing!
Grutas del Mamut: These caves are a great place to spend the day in nature. You can get there by taxi in a few minutes and the entrance fee is just 10 pesos ($0.50 USD).
Reserva Huitepec: Visitors can get familiar with the 300+ species of plants native to the area, as the reserve specializes in their preservation. Not only is it a great place to learn more about the local flora, it's also prime for bird watching and mountain biking.
Learn a new craft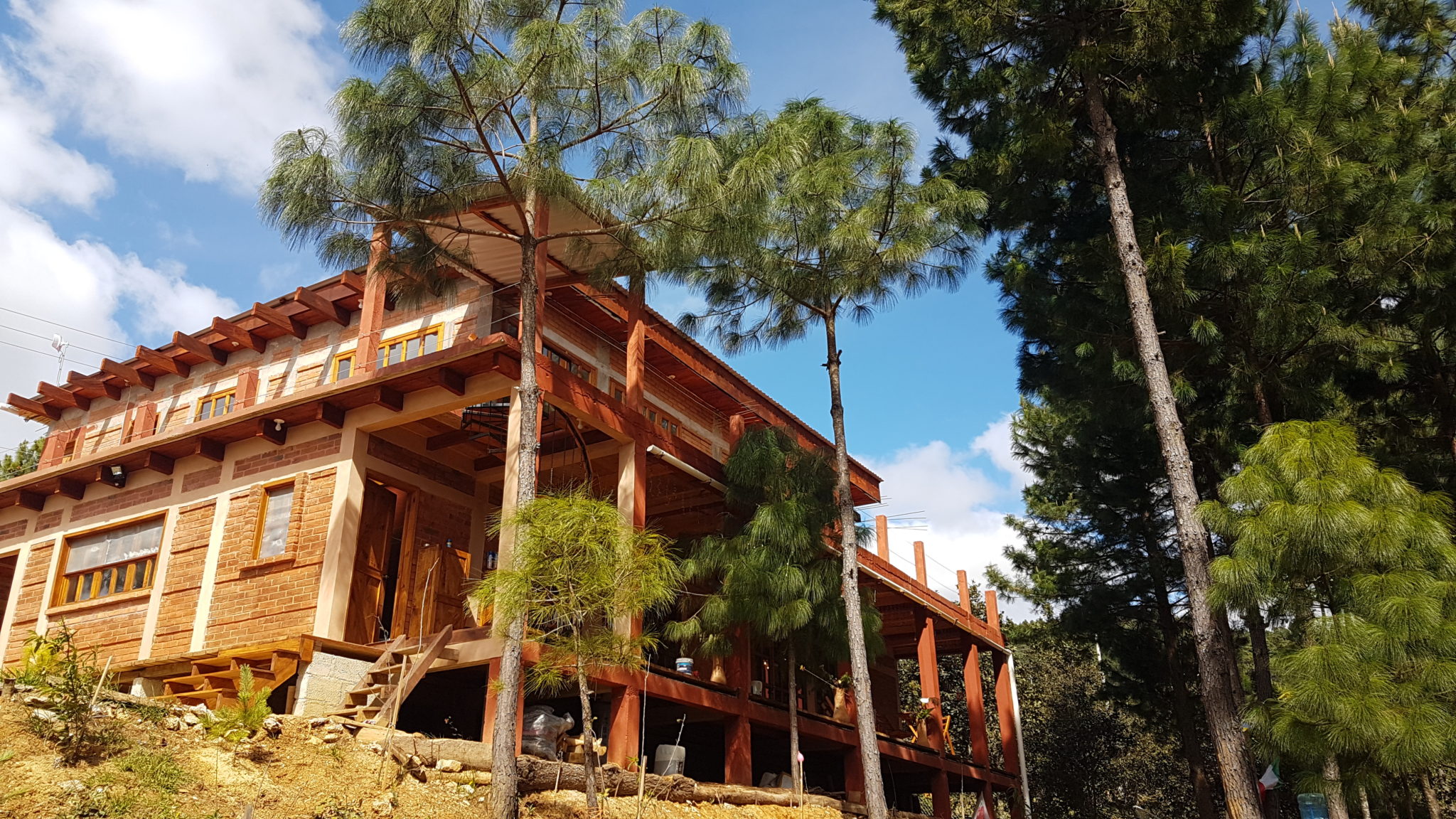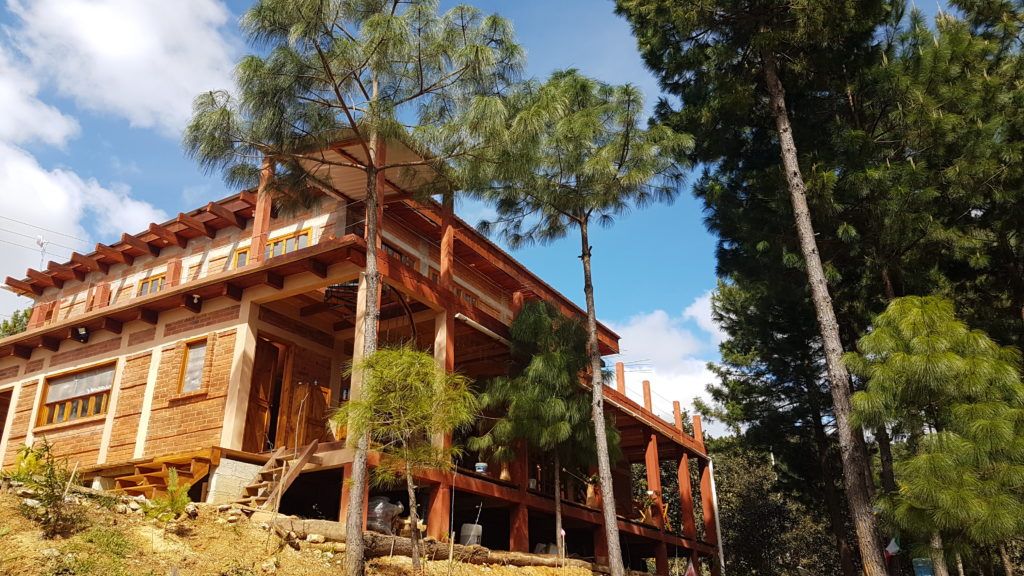 I know what you're thinking. "Why would I go on vacation to learn a new craft?!" Hear me out. With so many creative people milling about and looking to share their talents, San Cris is an awesome place to try something new. Take a class or a workshop and see if you're into it. Who knows? Maybe you'll return home with a new set of skills.
Yoga: There are many places to practice yoga here, but I recommend Ananda. Here you can find yoga teachers who are centered in yoga's core elements instead of the workout-motivated yoga that you often find stateside. They also host meditation workshops and teacher trainings!
Meditation and Spirituality: I consider meditation to be a craft and an intentional practice. San Cris is a great place to "go deeper", so to speak. Consider a 3-day silent retreat at Hridaya Family Meditation & Yoga Center or try a sound bath meditation.
Dance: There are many opportunities to try new dance styles or practice one you already know. Latino's has salsa and bachata nights and Centro Cultural Wapaní often hosts Afro-Caribbean and folkloric dance classes.
Permaculture: San Cris is a sustainability haven full of people–foreign and Mexican–who are finding alternatives to the unsustainable status quo. Learn how to grow mushrooms at home, construct a raised garden bed, or up your compost game with a workshop at Wapaní, Casa Cultural, or Arcana Café. Just keep an eye out for flyers around town.
Ceramics: This region of Mexico is known for its beautiful ceramics and there are plenty of people around town who teach classes on how to make them. Casa La Venta in particular has a great ceramics course where you can make your own clay creation on or off the wheel.
Rock Climbing: Thanks to Vertigo Climbing among others, there are a ton of opportunities for beginners to learn how to climb and for more advanced climbers to get out and try new routes. You can book a climbing course with Vertigo or simply hop in their van to get out into the mountains for the day to climb.
Immerse yourself in the culture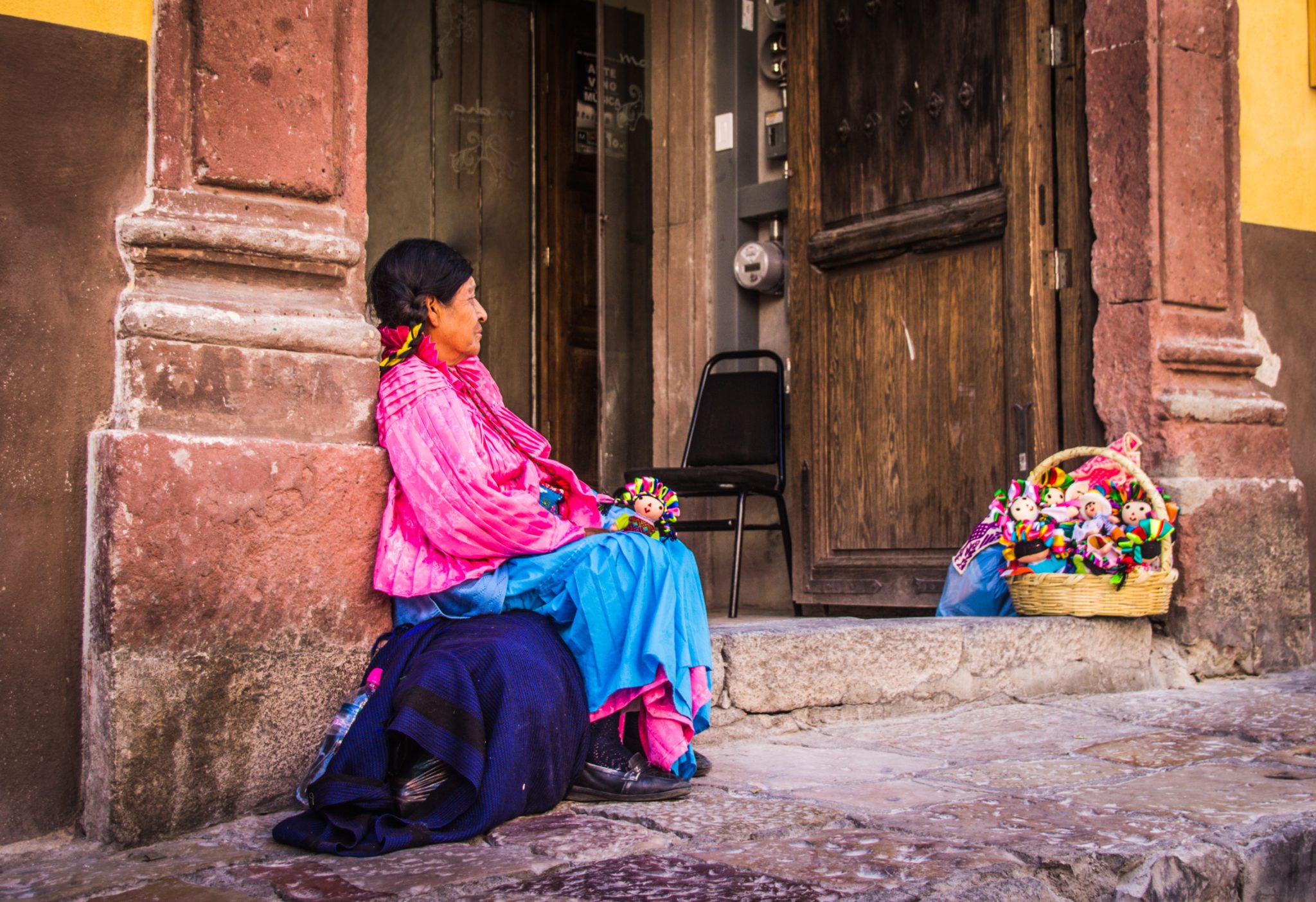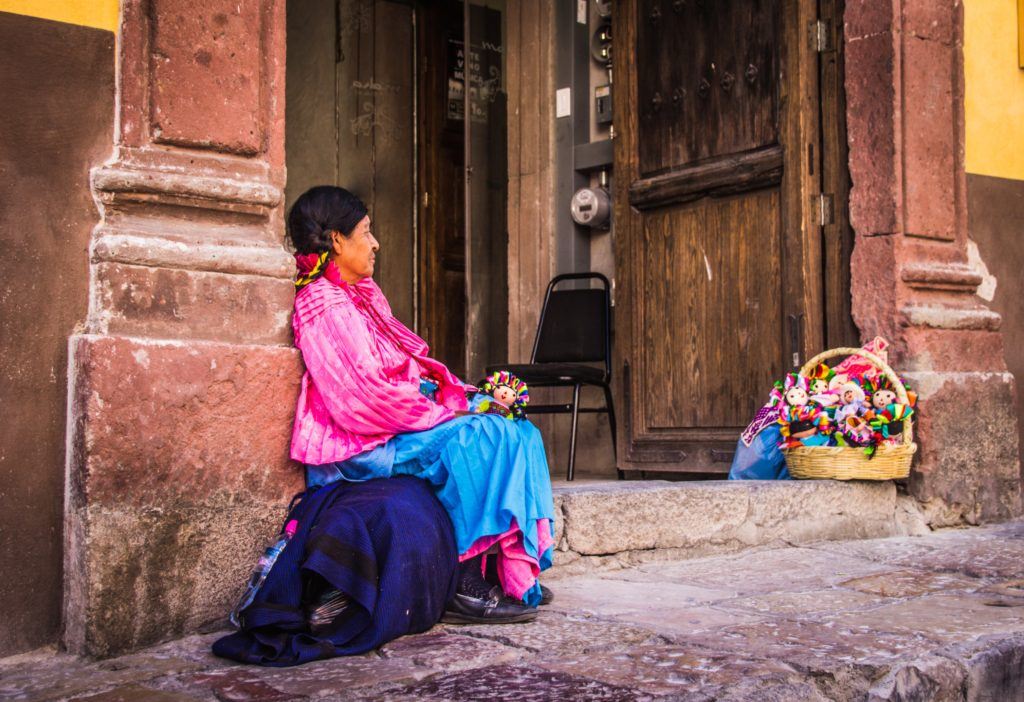 A lot has changed in Mexico as a whole since Spanish colonization. While that time period left behind beautiful architecture and a whole new mixed culture, it also had a heavy hand in attempting to erase the traditions of the indigenous people.
Over time many of the native traditions and languages have disappeared, but what remains is still something to marvel at. Beautifully colored textiles, carefully crafted ceramics, sustainably sourced honey and cacao, and so many more goods can be enjoyed in the villages surrounding San Cris.
Museo del Ámbar: This museum is inside a 16th-century convent and houses some incredible ambar artifacts. Find out more about the artistry of ambar and see what creatures have been preserved in the translucent yellow material.
Temazcal Ceremony: These ceremonies have been adapted from ancient Mayan practices that are still prevalent throughout southern Mexico today. Think sweat lodge with intense drum music and incense. The ritual is meant to have healing properties. Keep an eye out for signs advertising the ceremonies, but make sure a Maya shaman is the facilitator.
Na Bolom Cultural Museum: This nonprofit museum has a bit of everything and provides great insight into the local culture. I recommend stopping in for a meal or a coffee at their café as the proceeds go to a local community project. If you get the chance, ask about the work they're doing, too!
Kinoki: Often hosting screenings of local documentaries, this is a great place to stop in and get acquainted with the various ways people are currently documenting the experiences of local people in Chiapas. I went there to see the documentary about the Zapatistas called "Corazon del Tiempo" and it was an awesome way to get more insight into the culture.
Where to eat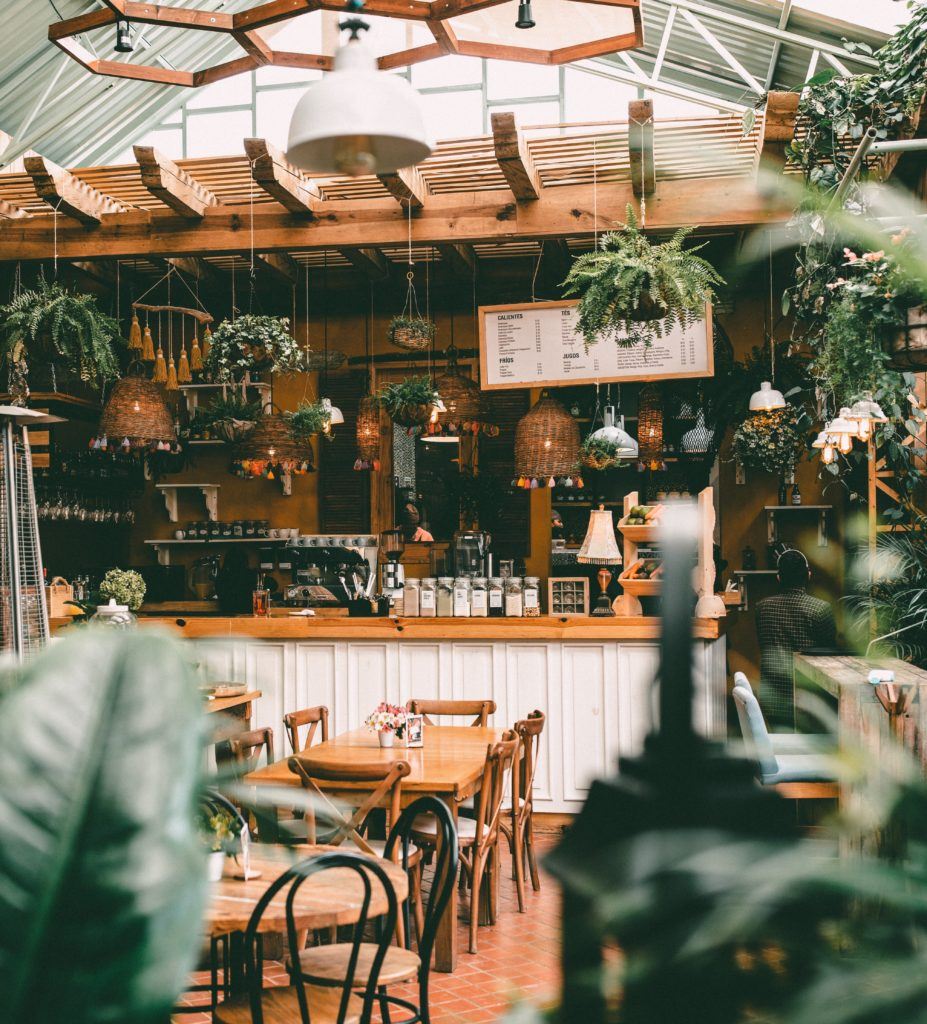 Chiapaneco food is some of the most underrated in Mexico, in my humble opinion. Something I love about San Cristobal is how much the local people have preserved their agricultural practices and therefore, their gastronomy.
Tortillería Bats'i Waj: While not a restaurant, this is my favorite place to get fresh tortillas. Why? Because they are working hard to preserve a variety of species of corn and therefore have a ton of different varieties of delicious tortillas to choose from.
Taniperla: All around the city, you'll find collectives like this one that are offering local cuisine with a more community approach to their business. Taniperla has some of the best chiapaneco food which uses indigenous recipes and practices to prepare it. Do not, I repeat, do NOT leave San Cris without trying their chocolate con leche.
Carajillo: Named after a delicious Mexican digestivo drink that combines sweet liquor with espresso, this the absolute best place in town to get a cup of coffee. It's no secret that Chiapas is known for its coffee, and at Carajillo you can get the freshest beans, roasted and ground in-house and brewed into a delightful drink.
Bek, Semilla de Vida: This one is for the vegans out there who want to try local food without the animal products. You're in luck! San Cris is a great destination for vegans and vegetarians because there are a ton of delicious restaurants like Bek that serve up local flavors vegan-style.
Street Food: Along the walking streets, you can find a variety of yummy snacks. I recommend trying a marquesita with Nutella and queso de bola for a a sweety and salty treat. Street tacos are plentiful and generally quite good, so keep an eye out for where the biggest line is. That's how you know which taco vendor is the best!
Day trips you can't miss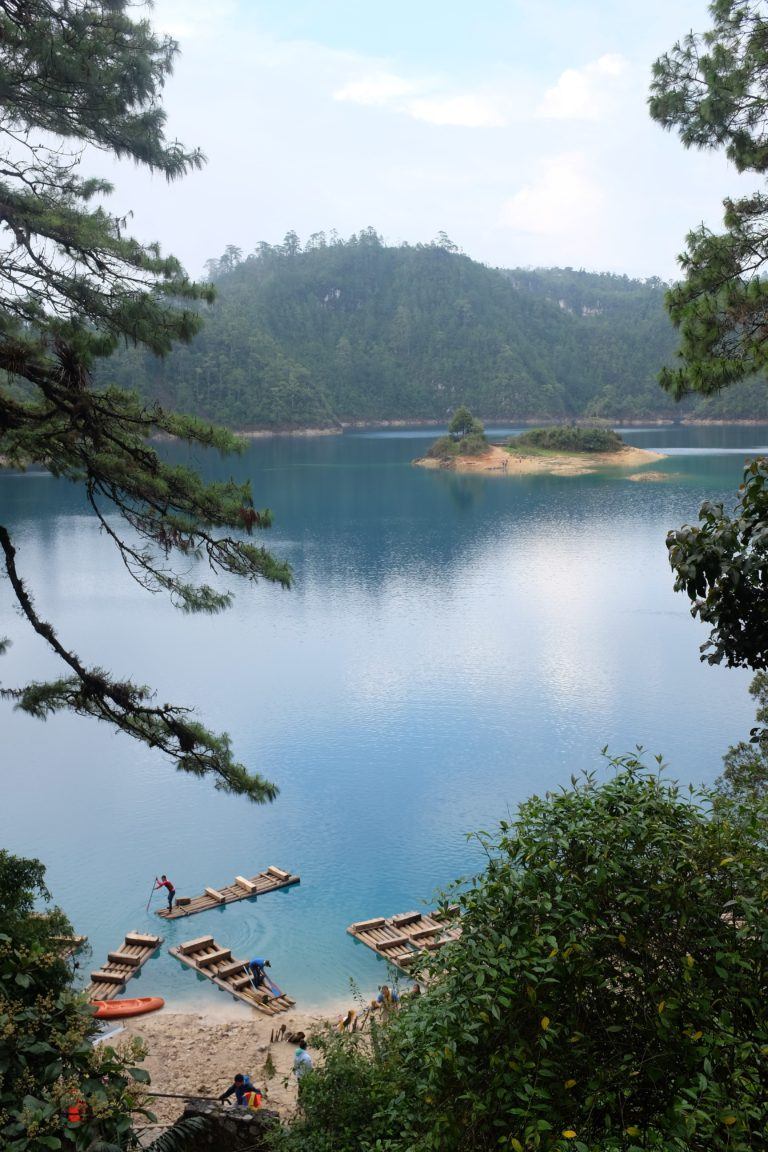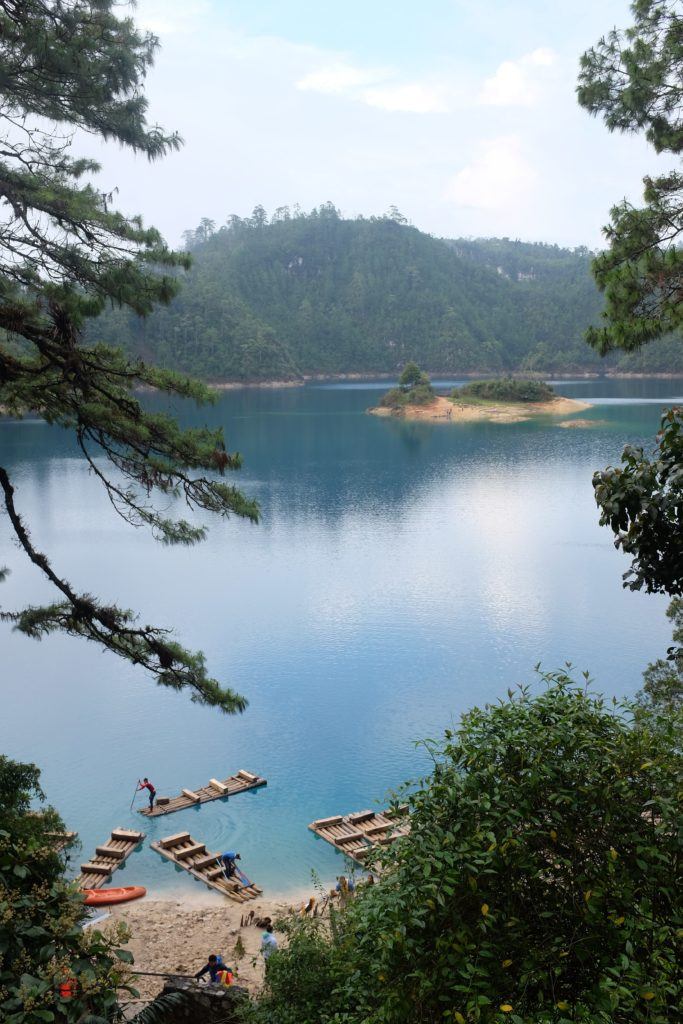 Just within the city limits, there is a ton to do in San Cris. However, getting out to a few different places is a fantastic way to learn about the indigenous cultures of the region, enjoy the outdoors, and really soak in everything Chiapas has to offer.
San Juan Chamula: You will hear about this place time and time again as soon as you get to Chiapas. Famous for its iconic church where locals practice Mayan rituals inside, this historic town has been a hub for domestic and international tourism for decades. It's the main source of production of a local liquor called pox and a whole host of handicrafts.
El Chiflón: This is a waterfall located just a few hours outside of San Cris and absolutely worth the journey to get there. You can arrange a tour with just about any big hotel in town or at a travel agency to get there, or you can go on your own if you have rented a vehicle.
Cañon del Sumidero: This impressive canyon is a must-see here in Chiapas. Take a boat along the river and you might even see some crocodiles and other wildlife!
Lagos de Montebello: High up in the mountains lie the Montebello lagoons; a picturesque network of crystal clear ponds that extend all the way to the Guatemala border. You can take a lancha, or traditional Maya wooden boat, out to one of the small islands on the lagoon. From there, take a swim or simply admire the beauty of the water and the mountains.
Boca del Cielo: This tranquil beach destination is a far cry from the mega-tourism of places like Tulum and Playa del Carmen. The best part of this place is that there is a mangrove lagoon on one side of the island and the beach is on the other side. I stayed at Entremares in one of their cabañas and it was the perfect weekend getaway.
Travel responsibly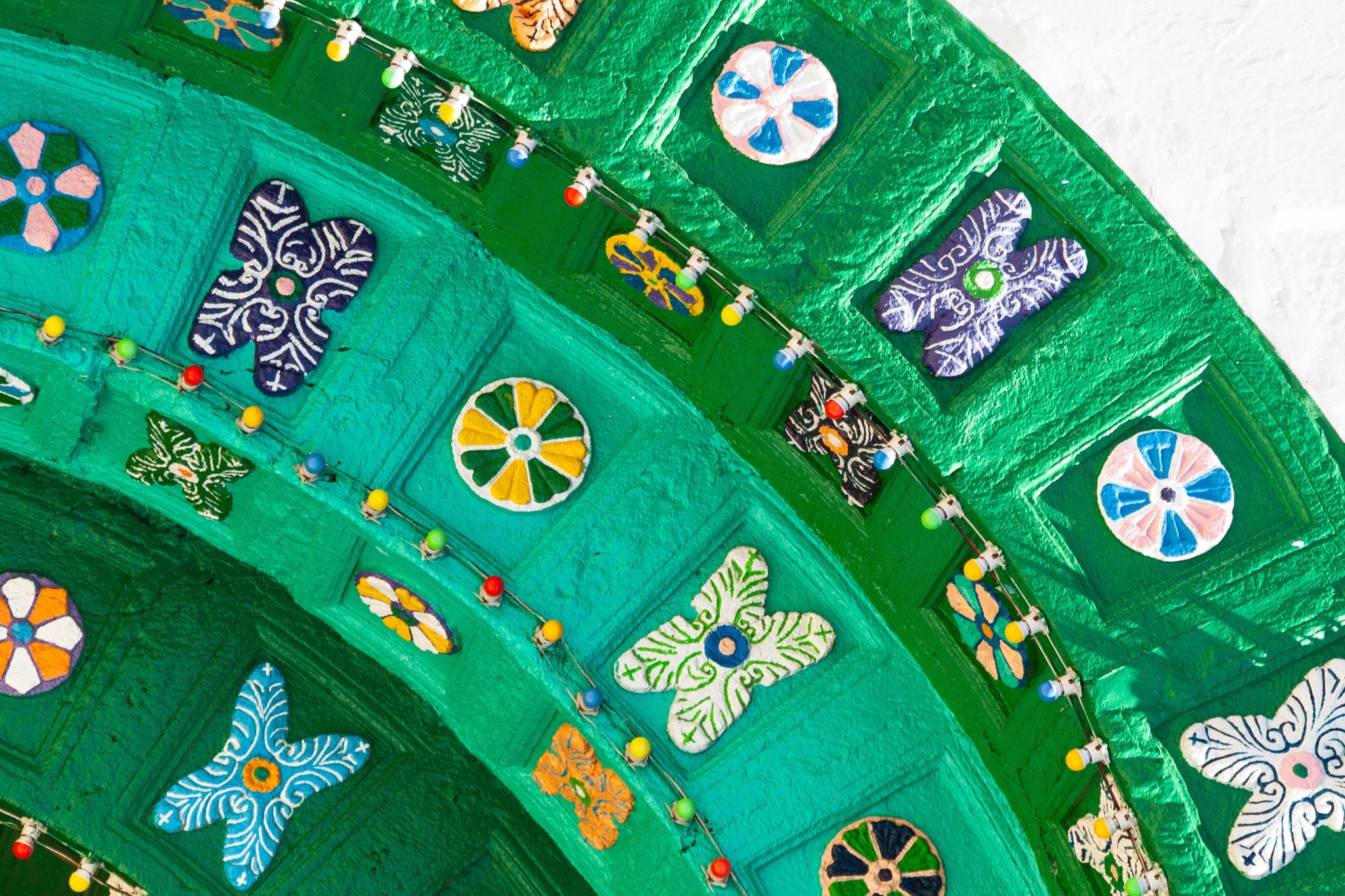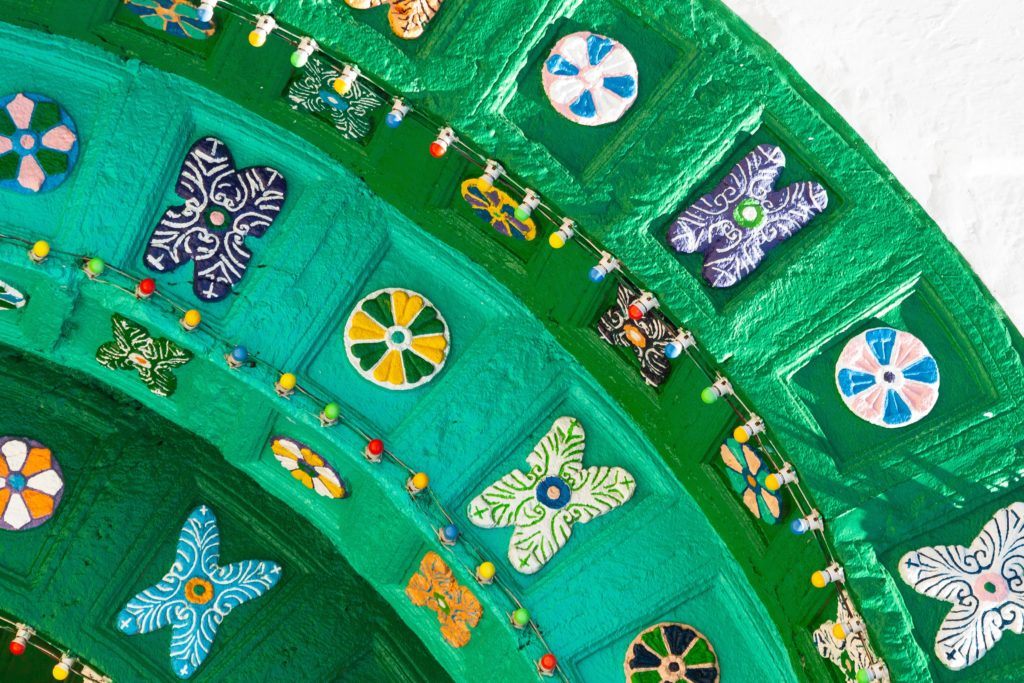 It is deeply important to keep in mind a few things before travelling to San Cristobal, or really anywhere in Mexico for that matter. As travelers, we carry the responsibility to travel with the dignity of local people in mind and I do believe that we can do so. Here's a couple things to think about:
Tour guides: When visiting Mayan ruins, indigenous villages, or larger tourist attractions like San Juan Chamula, it is great to go with a guide who can give a more in-depth description of everything you are seeing. I've come to realize that here in Mexico, a lot of assumptions can get out of hand if there isn't a designated person there to squash rumors and answer questions.
Children selling on the street: Here in Chiapas and in many other places in Mexico, it is quite common to see children selling different things on the street or asking visitors for money. There is a complicated story around why this happens. Until we can truly get the full picture of the impact of it, I believe it is best to not buy from or give money to these children. Every person makes that decision for themselves, but I recommend reading up on it before going.
Leave No Trace: This is a more common practice in the outdoorsy travel sphere, but in any case I want to mention it here. Beyond simply not leaving any trash behind, I also recommend supporting the local economy by buying from local vendors and taking public transportation when possible.
How to get there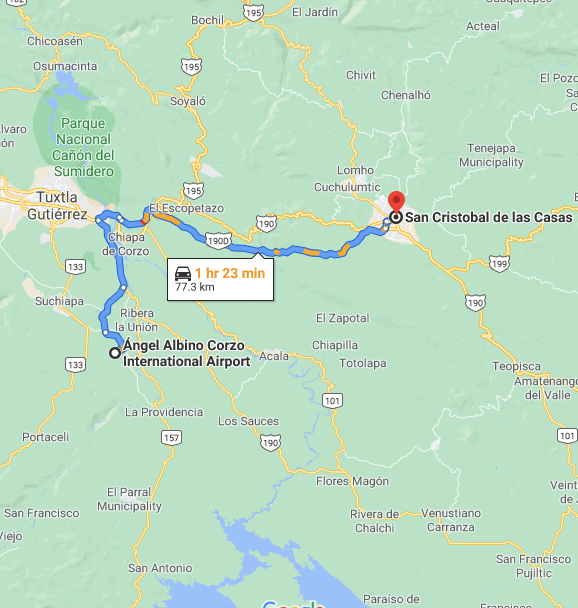 The easiest way to get to San Cris is to fly into the closest airport in Tuxtla de Gutierrez, which is about an hour away. From there, you can catch a taxi for about $40 USD or a colectivo or minibus for a fraction of the price, depending on how much you are bringing with you.
If you are backpacking, I suggest going for the colectivo, as it is cheaper and just as safe and convenient as a taxi. Once you get into town, the colectivo will drop you off just a short walk away from the city center and you can take a quick taxi to your destination for just $40 pesos (about $2 USD).
San Cristóbal has had a special place in my heart since I first visited in 2017. Being such a hub for creative people, it feels like a home away from home. Whether you decide to make San Cris your next vacation destination or you decide to stay a while, it is sure to leave you feeling a bit more grounded and maybe more connected to nature, Mexican culture, and those around you. After all, it's the perfect place to learn and perhaps even grow in the process.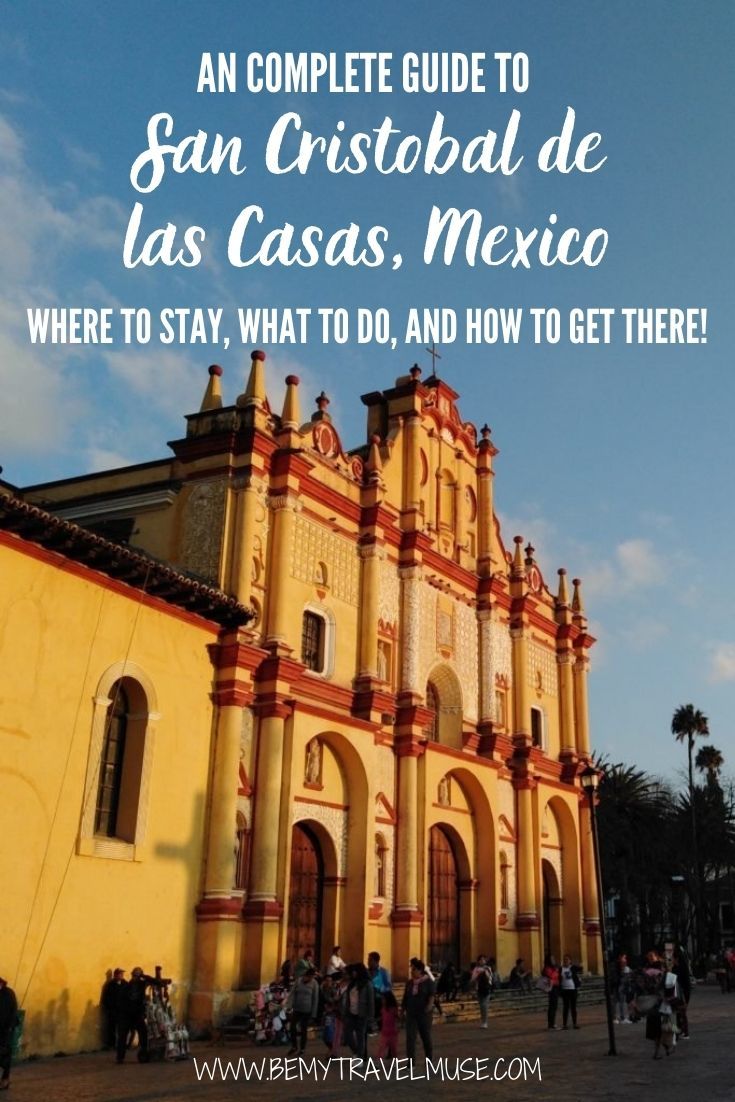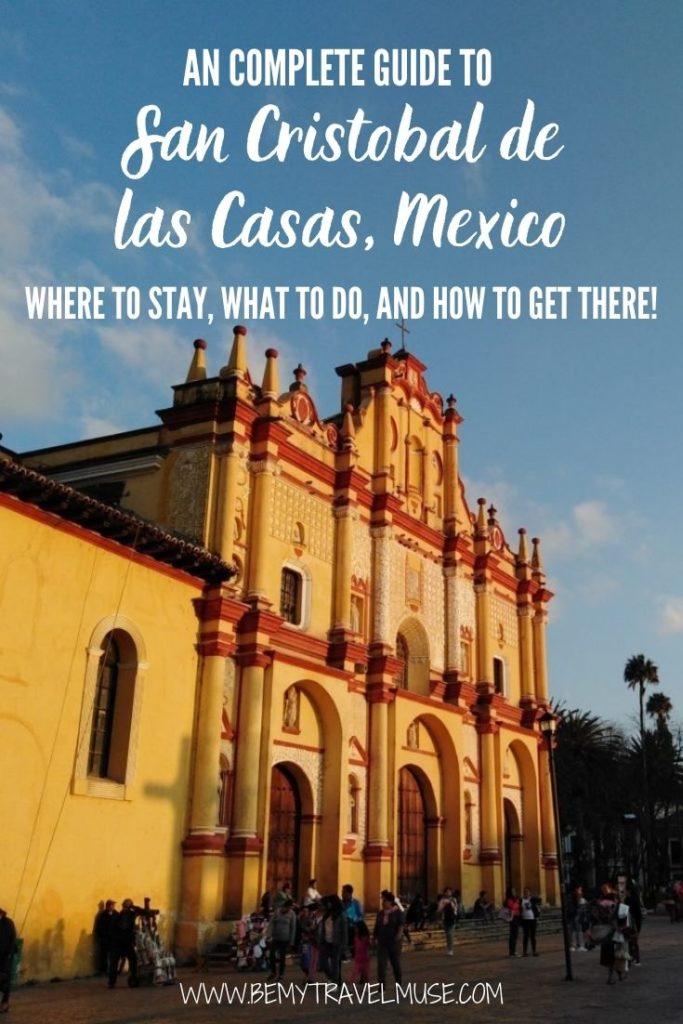 Click to read more posts about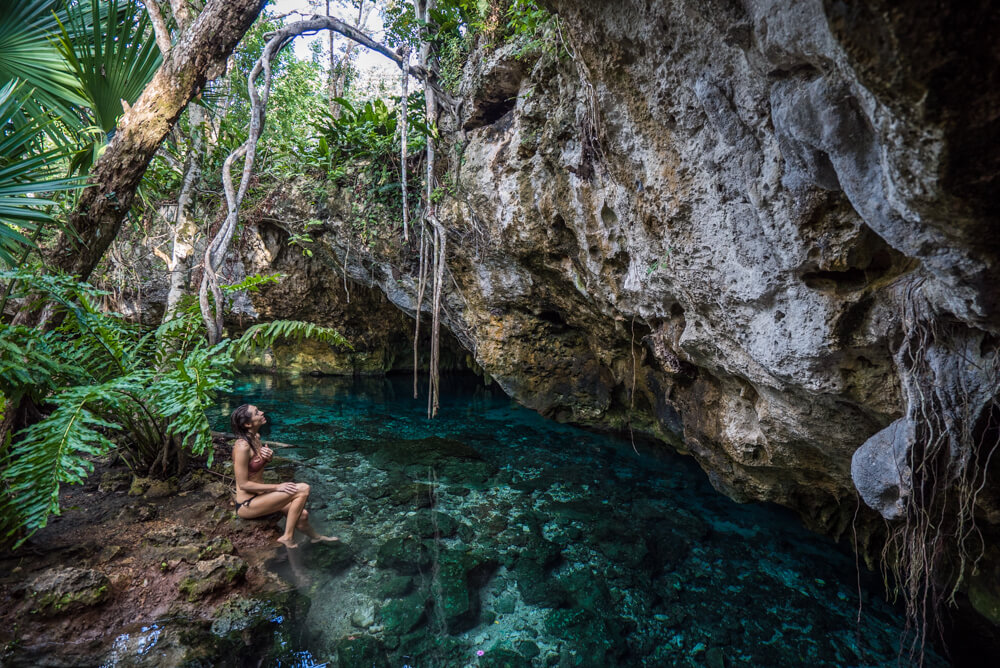 Mexico