Isn't it wonderful to have tropical islands as beautiful as Maui in the world? I've been a fan of Hawaii since childhood, visiting over a dozen times now, including several to the island of Maui.
Whether you're traveling with friends, your partner, or solo, each of these stops are sure to make your trip to Maui as adventurous as it can be:
23. Take a surf lesson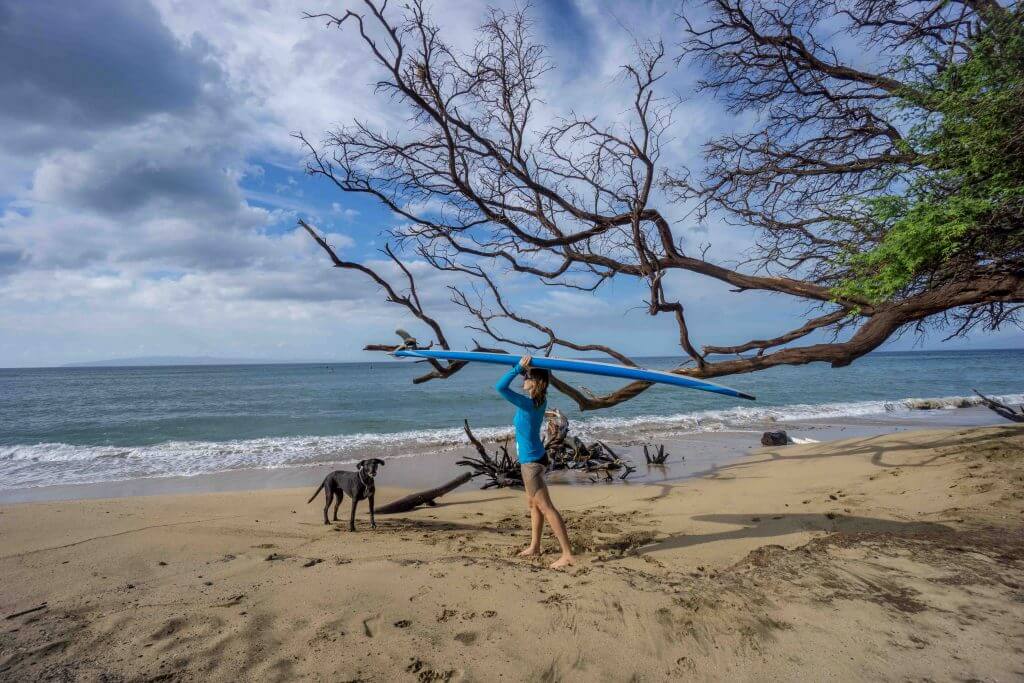 It's no secret that Hawaii is a surf capital of the world. It might seem a bit intimidating to imagine getting out onto the waves yourself, but Maui Surfer Girls makes the experience great for first-timers.
Other famous surfing spots on Maui include Ho'okipa Beach on the North Shore, Lahaina Reefs on the west side of the island, and Honolua Bay on the north west tip. Ho'okipa is definitely best suited for advanced riders, but Lahaina Reefs and Honolua Bay are both suitable for beginners when the tide is low.
22. Go snorkeling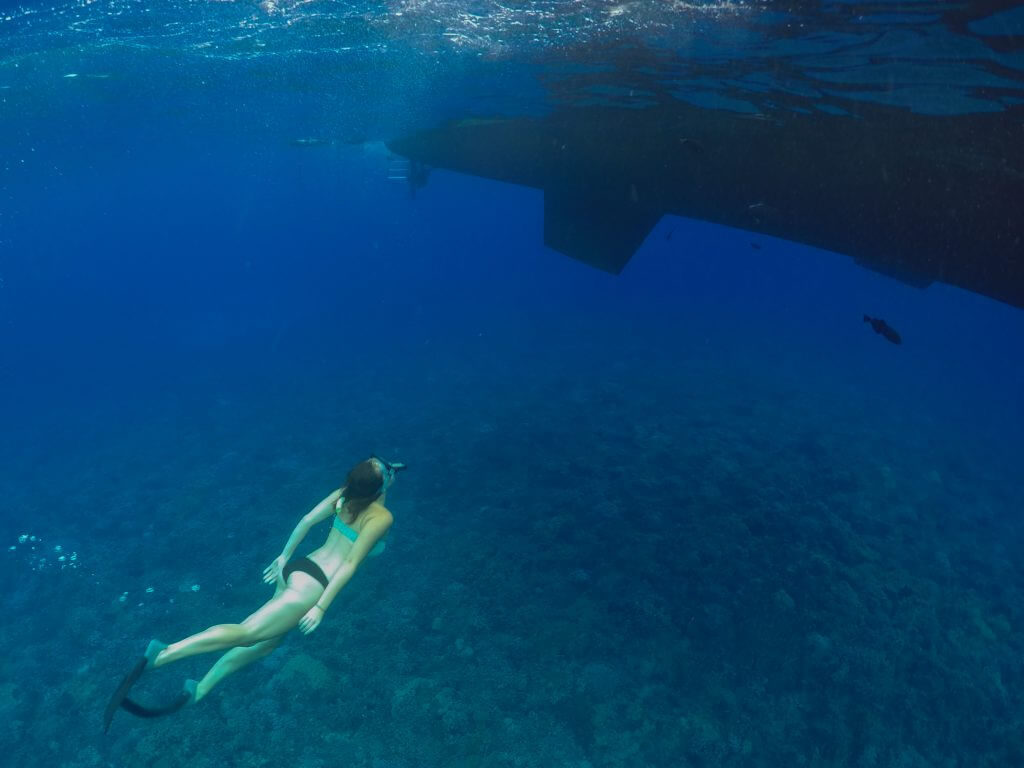 The Molokini is one of the most popular places to go snorkelling because of its incredibly deep, blue water. It's located just 3 miles off the coast of Maui and used to be a bomb site. It has since been restored and there you can find all sorts of corals and other marine life.
Alii Niu's snorkel trip is recommended because it limits the boat to 60 people, which tends to make it a bit more enjoyable.
21. Go for a dive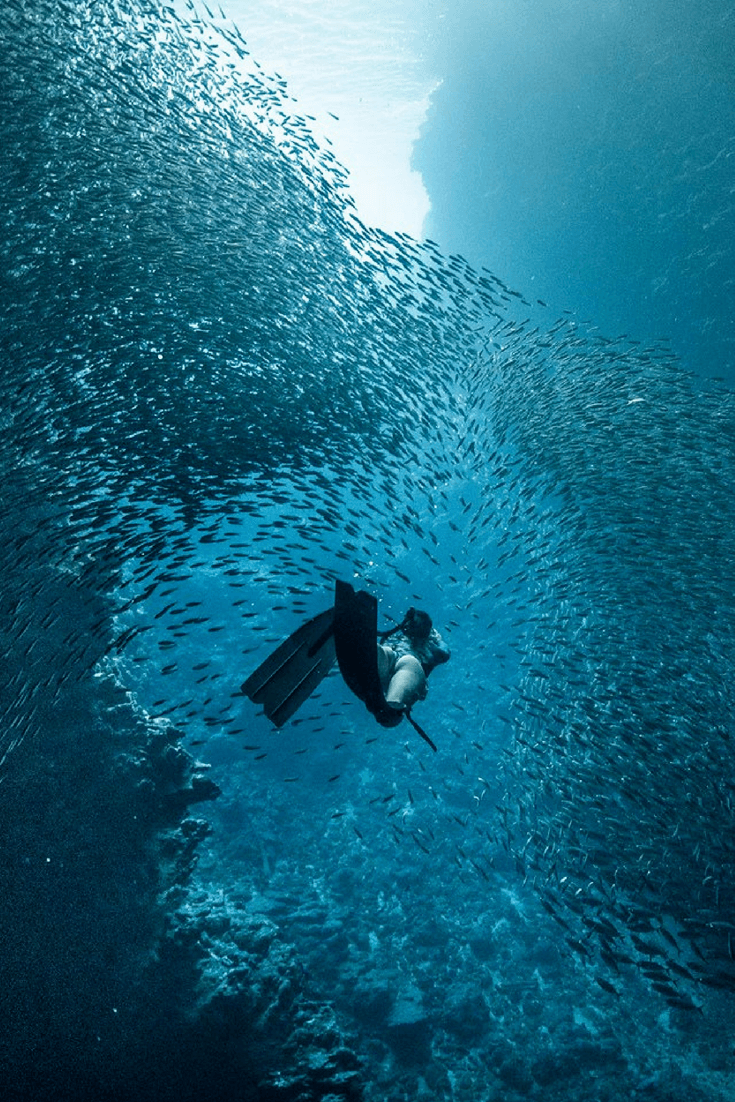 SCUBA diving off the coast of Maui is known as one of Hawaii's best kept secrets. In particular, shore diving in Maui tends to be less expensive than in other places in Hawaii. If you're into freediving, there are a ton of options but this one is the most recommended. I can't imagine a better way to enjoy the incredible biodiversity of Maui's coasts!
20. Make your mermaid dreams come true
Want to take your mermaid skills to the next level? The folks at Hawaii Mermaid Adventures on Maui offer a unique experience which involves actually trying on a mermaid tail to swim in. They also give guests a full run-down on marine life and conservation efforts.
19. Cliff dive at sunset
If you want to get your adrenaline pumping, try cliff diving! Each night before sunset, adventure seekers can cliff jump off Black Rock on Ka'anapali Beach.
Make sure you're a strong swimmer before taking the leap, as strong currents can occur there and the water is quite deep in some parts.
18. Soak up the sun at Kaanapali Beach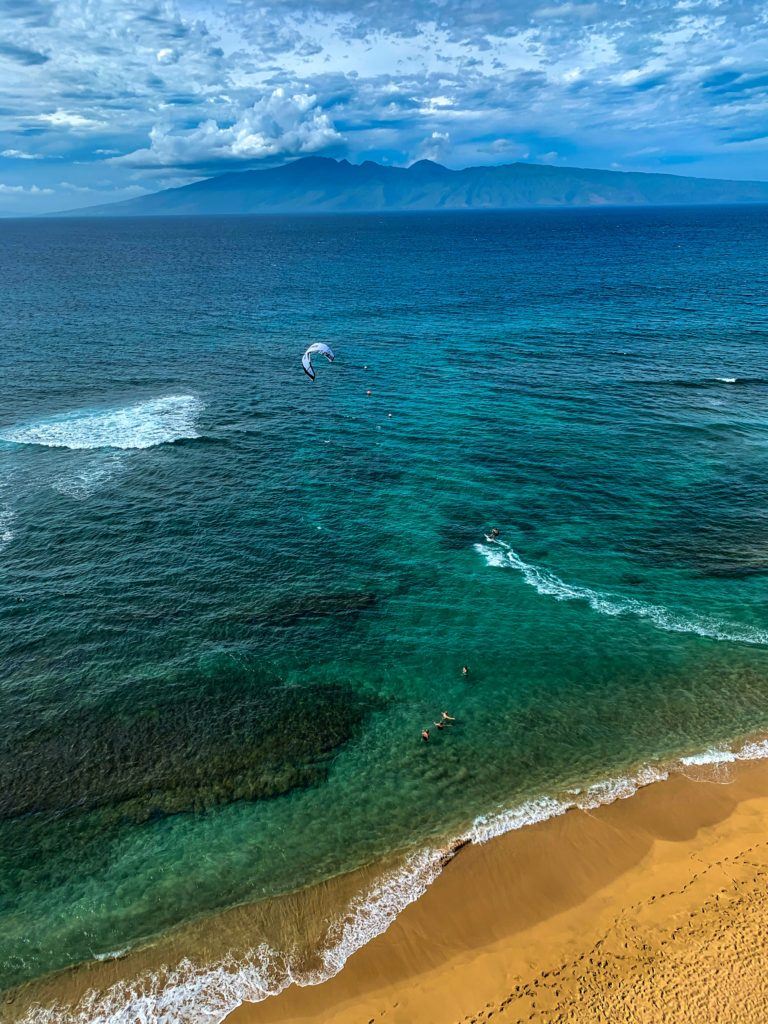 Since all the beaches on Maui are public, you have many options on where to spend a day sunning and swimming. Kaanapali Beach is a great place to do so because it tends to be warmer and sunnier than other spots on the island due to its location. If you're a big people watcher like me, this is a great place to watch windsurfers to their thing out on the water.
17. Frolic in a lavender field
Did you know that there are fields of lavender on Maui? I sure didn't! If you need a break from the beach (okay, who really needs a break from that?), head over to the Ali'i Kula lavender farm. There, you can follow the walking paths on your own or take a tour of the farm on a golf cart. I don't know about you, but laying in a field of lavender sounds like a dream come true to me!
16. Catch a sunrise at Haleakala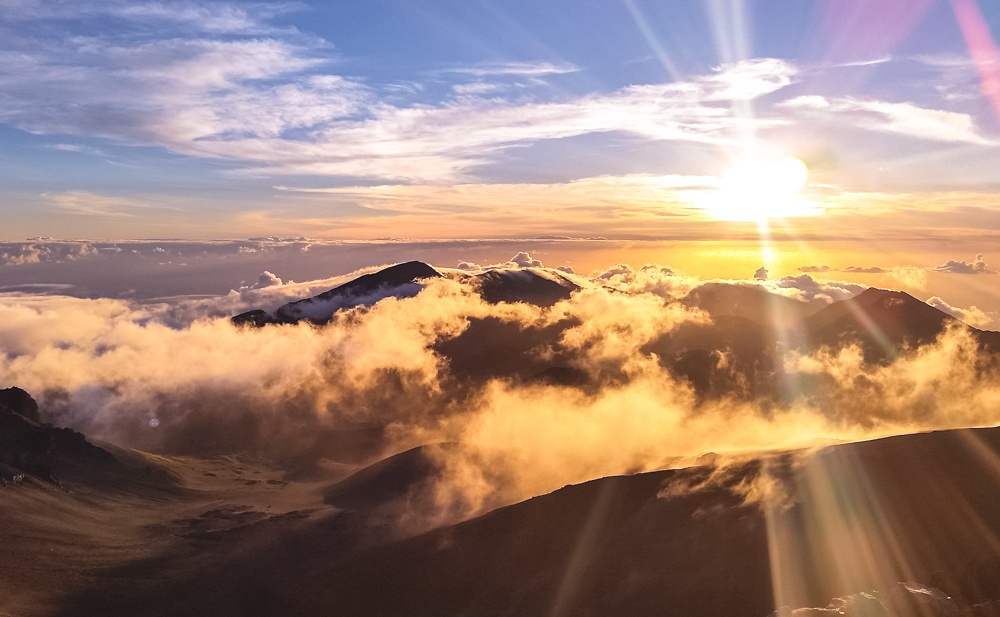 Sure, waking up at (or staying up until) 2:30am might not sound pleasant now. When else are you going to be able to catch the most beautiful sunrise of your life, though?
To experience a sunrise at the top of Mount Haleakala on Maui, you will have to make a reservation ahead of time. Between the drive there and back and the actual sunrise itself, plan to be there from 3am-7am, approximately.
Make sure to dress for cold weather as the mountaintop will be quite chilly before the sun comes up. Bring layers and brace yourself for an epic photo-op!
15. See the black sand at Honokalani Beach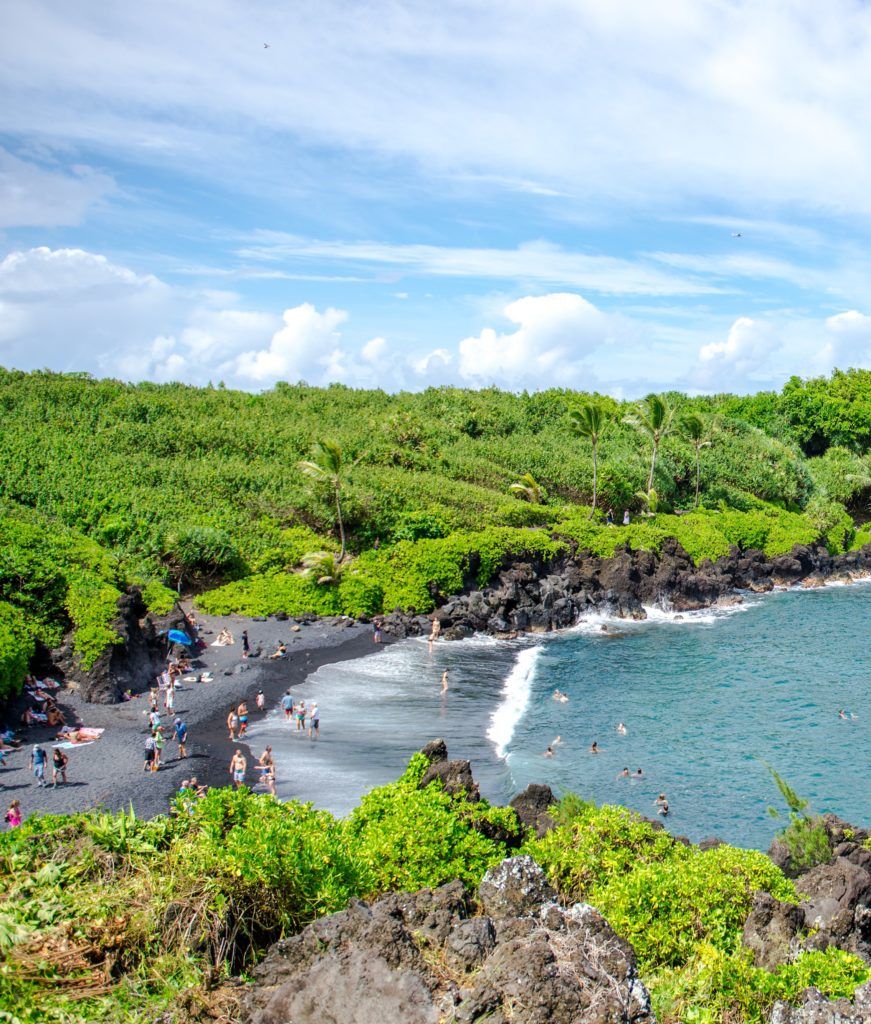 It's not like anyone really needs a break from soft white sand beaches, but if you want to check out an interesting and equally beautiful beach with black sand, head over to Honokalani beach. It's located within Waianapanapa State Park on the Road to Hana, which is free to visit but has some parking fees.
The sand gets its deep black color from millions of years of volcanic ash and lava. The texture is neat, too!
14. Explore lava tubes and caves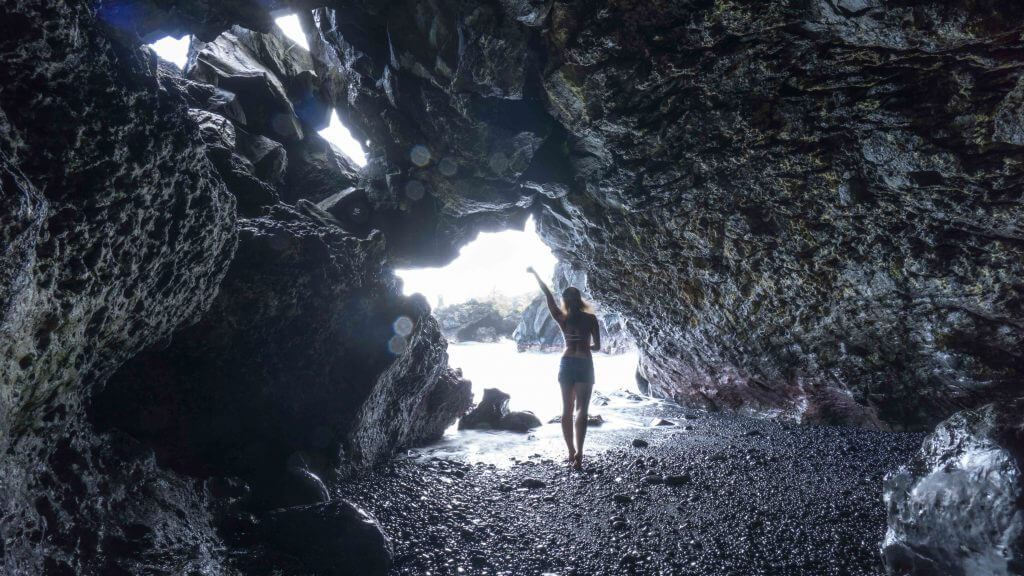 While you're at Waianapanapa State Park, make sure to check out the caves and lava tubes. There's an awesome cave right at the beach entrance and the rest of the park is fun to explore, especially for the coastal views! The best part is that there is a chance you'll have the caves to yourself if you get there early enough. You can also book a full day tour to explore the area.
13. Go Outrigger Canoeing
An outrigger canoe tour is an incredible way to learn more about Maui's scenery, history, and culture. The canoes themselves are traditional to Hawaii and are long, sleek, and have been used for centuries!
The tour specializes in giving visitors a unique experience that involves learning about the island's marine life with an "outdoor museum" approach.
12. Drive the road to Hana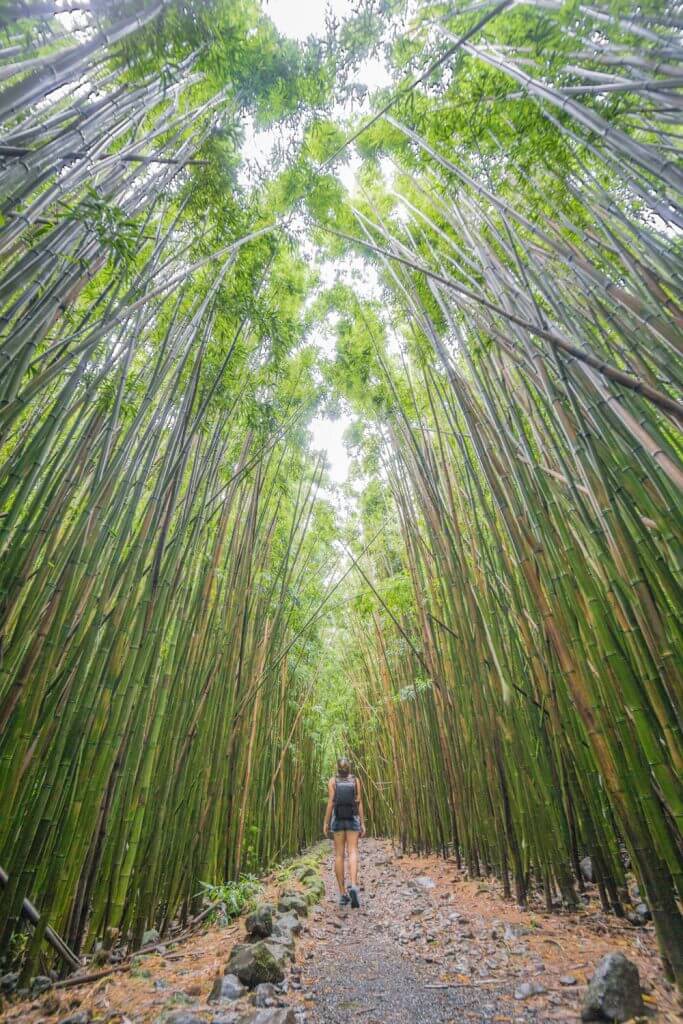 If you do anything on Maui, do this drive. The winding roads to Hana can be a thrill and there are many natural wonders along the way. Known for its incredible views and stunning waterfalls, you can also find a ton of local treasures in the small towns that dot the highway.
Make sure to check out our complete guide to the road to Hana before you head out!
11. Take a kayak tour
If you can't get enough of the water after your outrigger canoeing adventure, go out for a kayak tour! Depending on your budget and what you'd like to see on the tour, there are plenty of options to choose from. Here are a few awesome tours to select from, including stops to see the green sea turtles at Turtle Town.
At Maui Kayak Tours you have a few different options for kayak tours including a whale watching tour! They come highly recommended because of the variety of tours they have available.
10. Spot some turtles at Ho'okipa Beach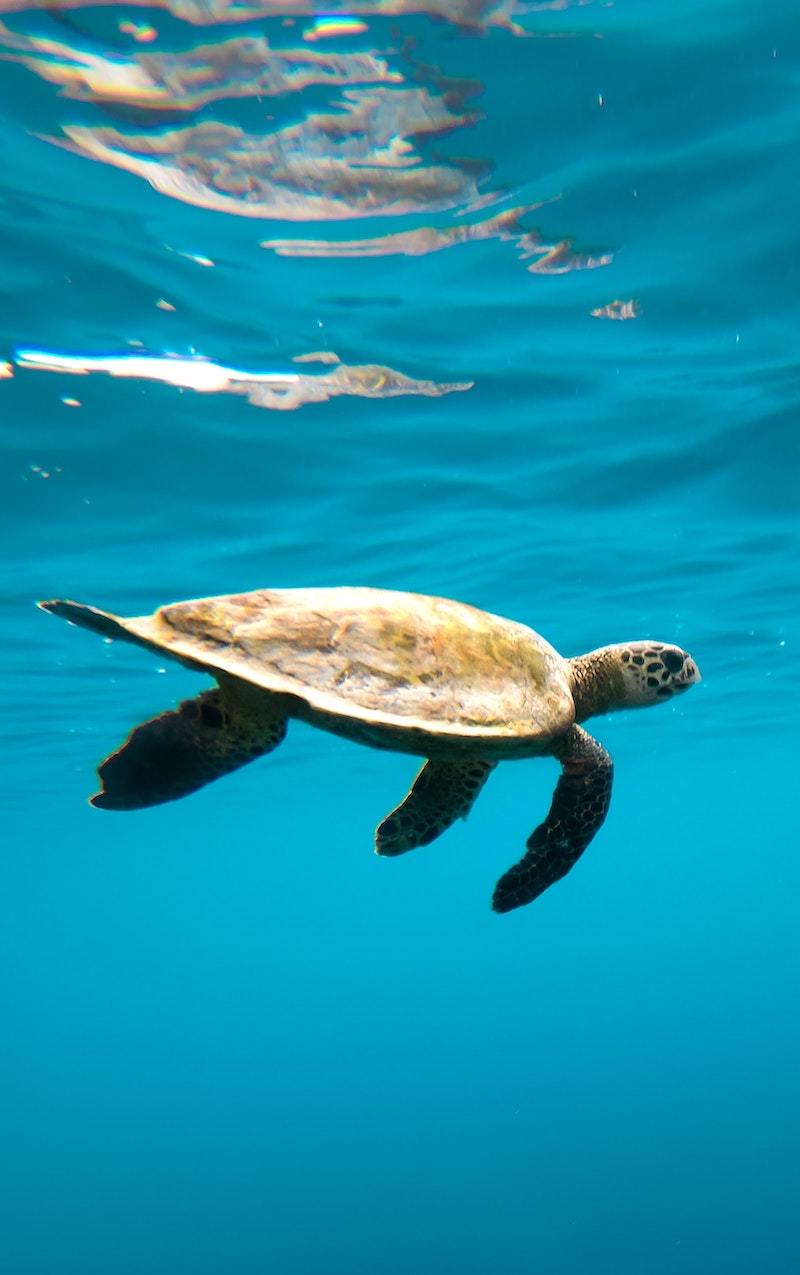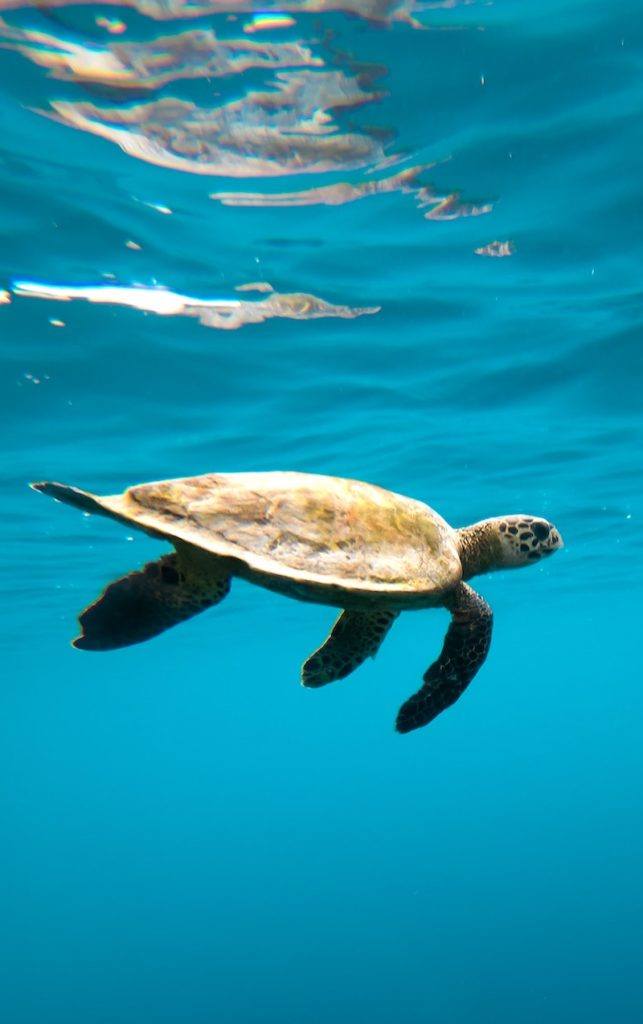 While you drive along the road to Hana, you'll find Ho'okipa Beach. It's right outside Paia and is the best spot on Maui to spot green sea turtles.
It's always recommended to avoid touching wildlife, and this occasion is no different. While you stretch your legs, stay at least 10 feet away from the turtles, which is close enough to get a glimpse of them in their natural habitat without disturbing them.
9. Try some island delights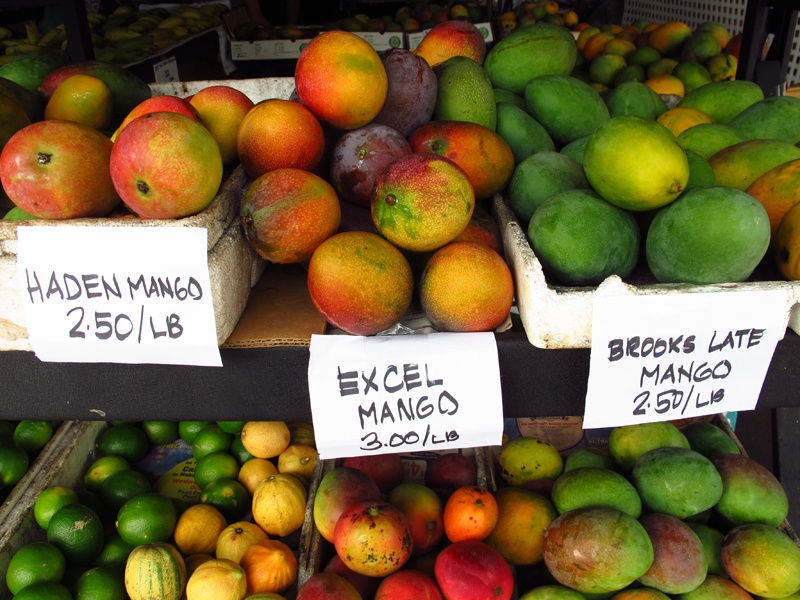 Another spot on the road to Hana, Paia is one of the best places to stop during the drive for some delicious Hawaiian food. Paia is a small town that packs a bunch with its island flavors. Mama's Fish House and Paia Fish Market are local favorites for the freshest food imaginable.
If you want to really get into the island foodie scene, consider doing a Maui food tour. This one includes stops at 7 of Maui's best restaurants. Yum!
8. Chow down at a food truck
Getting a bite to eat can be quite expensive in Hawaii due to so much of the food being imported from the mainland. A great option for getting a filling meal for a decent price is choosing a food truck. You can find them all over Maui, but especially in Kaanapali, Lahaina, and Kihei. There are also a few on the road to Hana. These food trucks are a local favorite and many serve authentic Hawaiian cuisine!
7. Look out for rainbow eucalyptus trees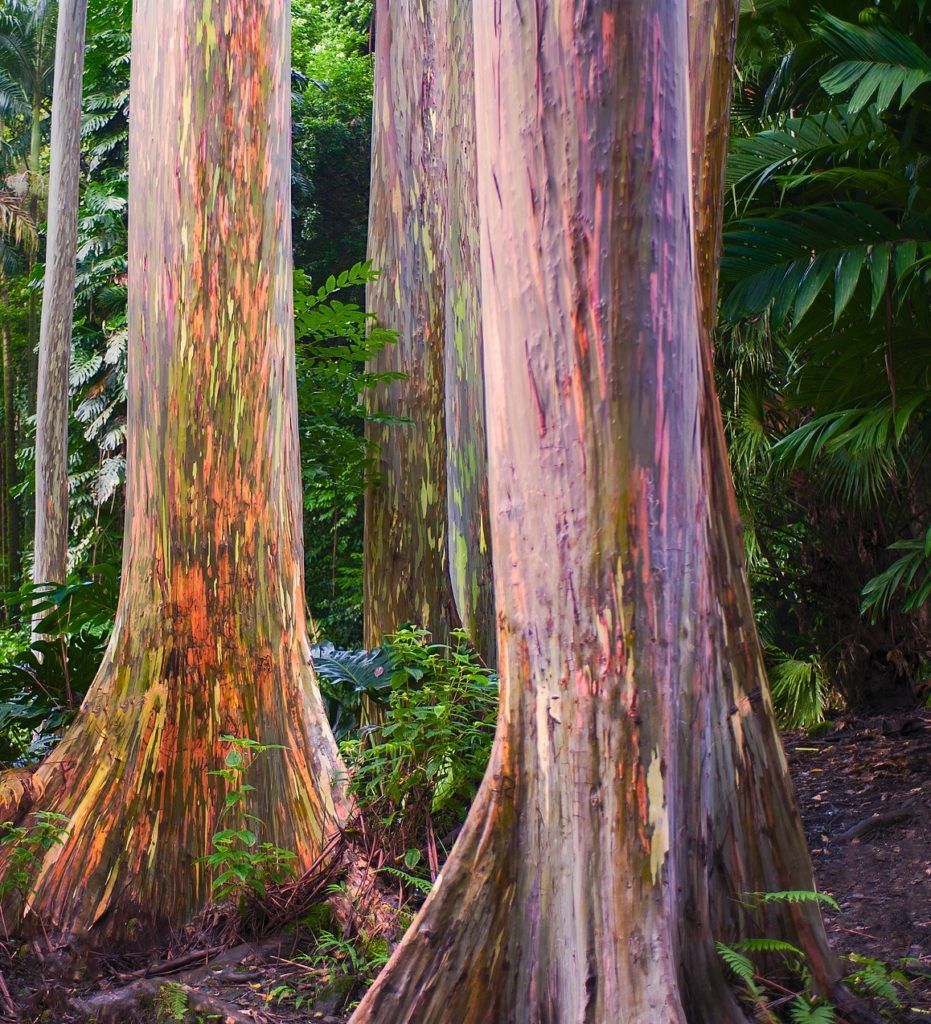 These beauties can be seen mostly on the Road to Hana, but also at the Ke'anea Arboretum. They're a unique species of eucalyptus trees that have rainbow-colored bark that can be best seen in the sunlight. Native to Maui, they grow in a few places, so keep an eye out for them!
6. Admire the Banyan Tree in Lahaina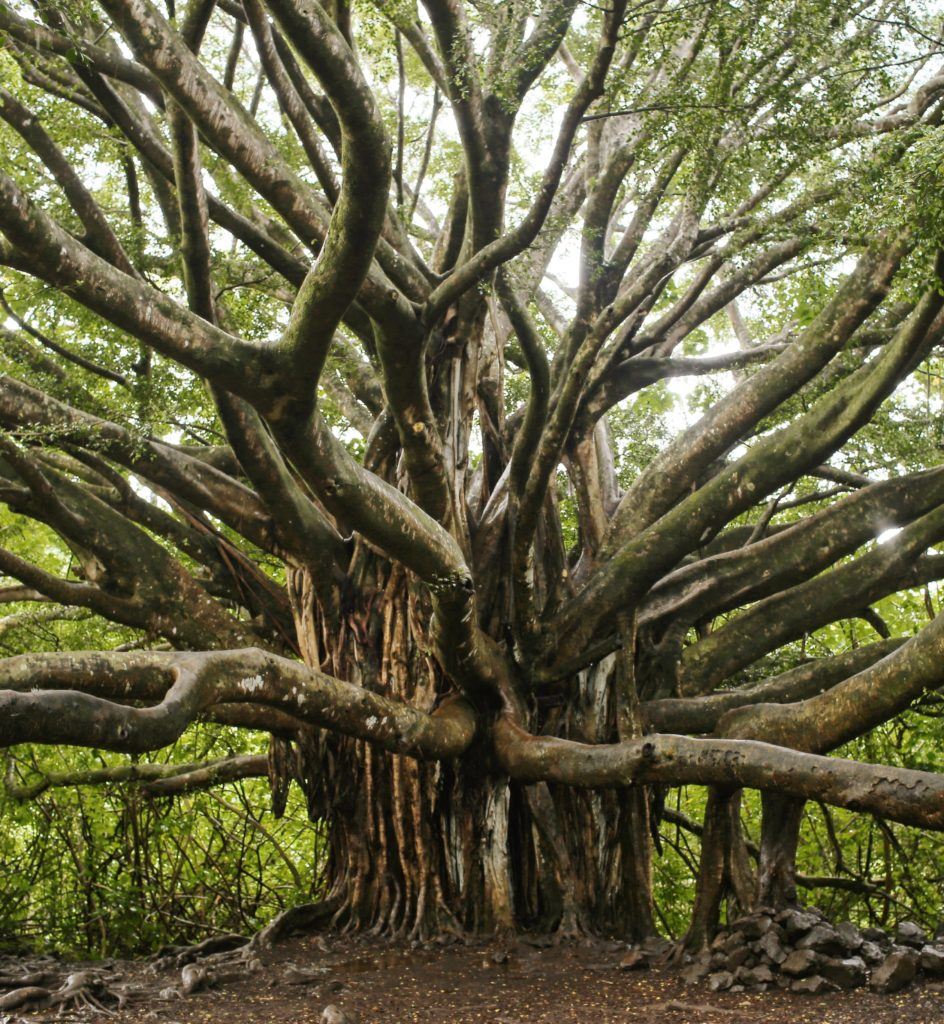 Okay okay, I know you aren't going to one of the most beautiful places on the planet to see a tree. There are a ton of Banyan trees all over the islands, but this one in particular is worth going to see. It's one tree, but has 16 trunks. Yes, 16! It's larger than a city block, covering nearly 2 acres. Go check it out for yourself and admire its enormity.
5. Chase waterfalls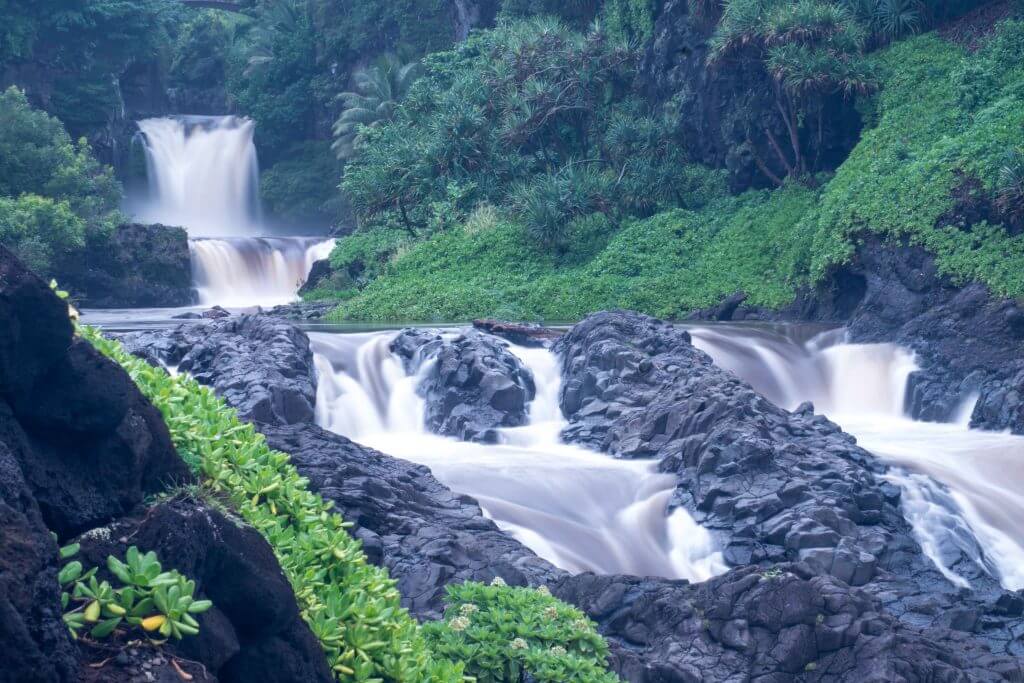 While the road to Hana is an amazing place to find Maui's best waterfalls, there are plenty of others to check out. Makamaka'ole Falls is located in West Maui near mile marker 8 on the Kahekili Highway. It can be seen from the highway, but you can also walk about a mile to get to the bottom of it where there is an even better view.
The King's Garden is another stunning waterfall that you have to book a reservation to see. Once you get there, you can explore the grounds around the waterfall as well.
4. Go on a chocolate tour
Cacao is native to Maui and there are plenty of places where it is grown and harvested to make chocolate. If you fancy a tour of one of these cacao farms, check out the Maui Chocolate Tour. Not only will you get to taste the delicious product of these amazing plants, but you will also have to opportunity to learn about how they grow.
3. Hike to the Iao Needle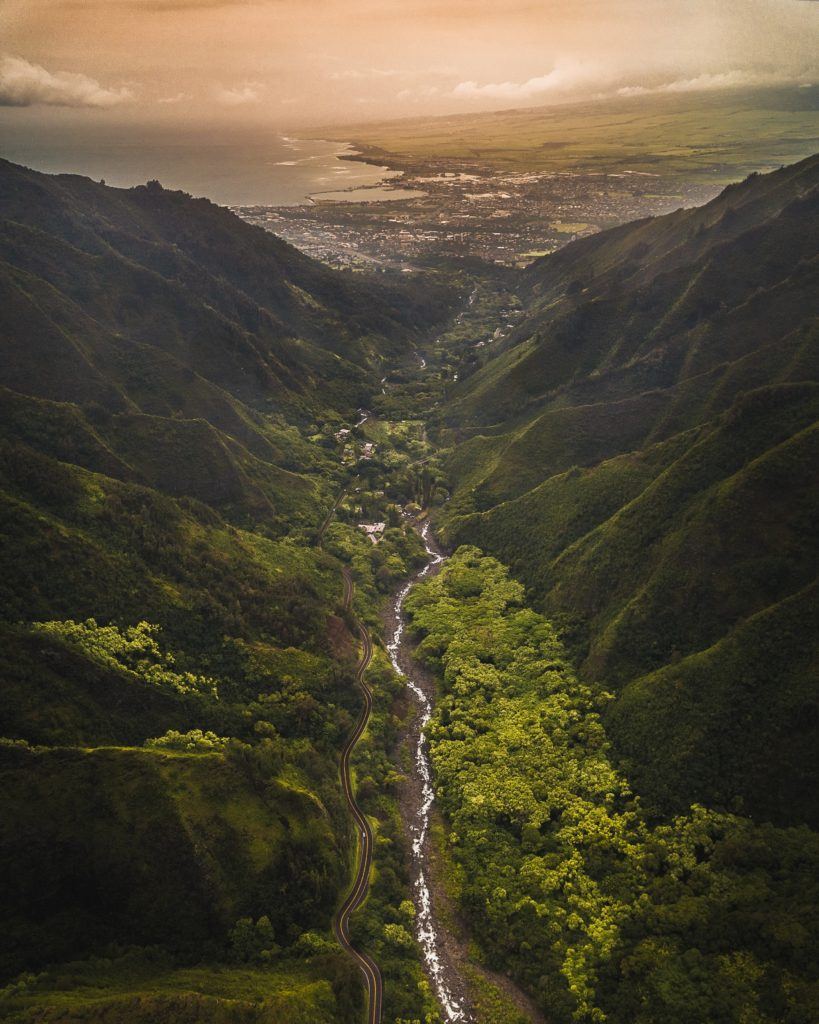 While you're on the islands, it seems like a rite of passage to get out for an epic hike. A crowd favorite is Iao Valley State Park on Maui where you can get an excellent view of the Iao Needle–a steep mountain peak that towers 1,200 feet. Because of its popularity, its best to get to Iao Valley early in the morning in order to avoid crowds.
2. Take a yoga class on the beach
Sure, taking a yoga class in a tropical location is a wonderful experience in itself. With warmer temperatures, our bodies tend to be more flexible, making yoga even more enjoyable.
Take it one step further and consider taking a class out on the beach with your toes in the sand at Maui Beach Yoga! They have group and private classes and even do sunrise and sunset sessions on the beach.
1. See Humpback Whales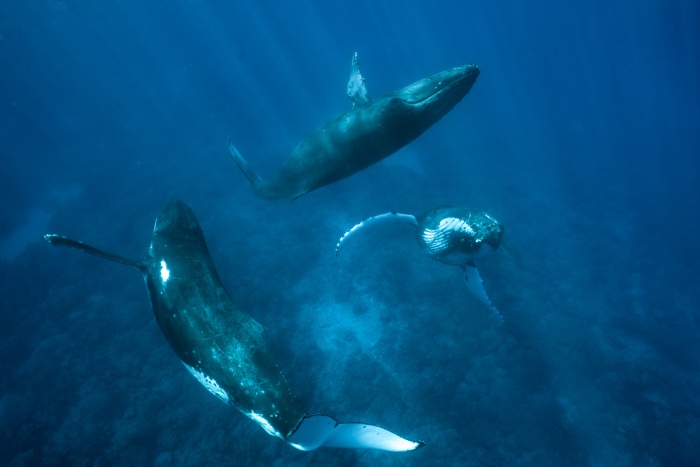 From the months of mid-October to early April, Maui becomes one of the best places in the world to go whale watching. Because of the warm, shallow waters surrounding the island, Humpback Whales find refuge there before they head up north towards Alaska.
There are plenty of options for whale watching on Maui, but this one in particular has a focus on preservation and environmental sustainability. It's a win-win!
Here's a map with all of the above-mentioned locations to help you with your trip planning:
As you are planning your Hawaiian adventure, always keep in mind the seasons as some of these destinations are optimal during different times of year (click here to find out the best time of the year to visit Hawaii). There are so many breathtaking places on Maui that you probably could spend your trip there alone. However, on BMTM we have plenty of guides to help you decide how best to spend your time in the Aloha state.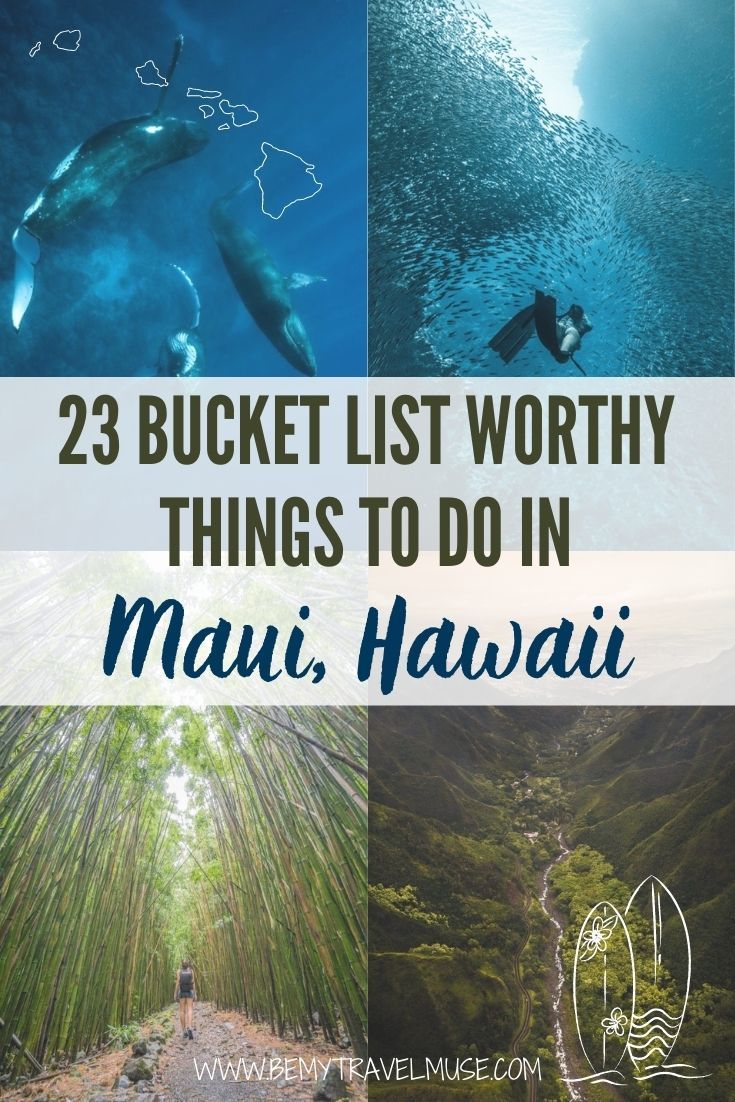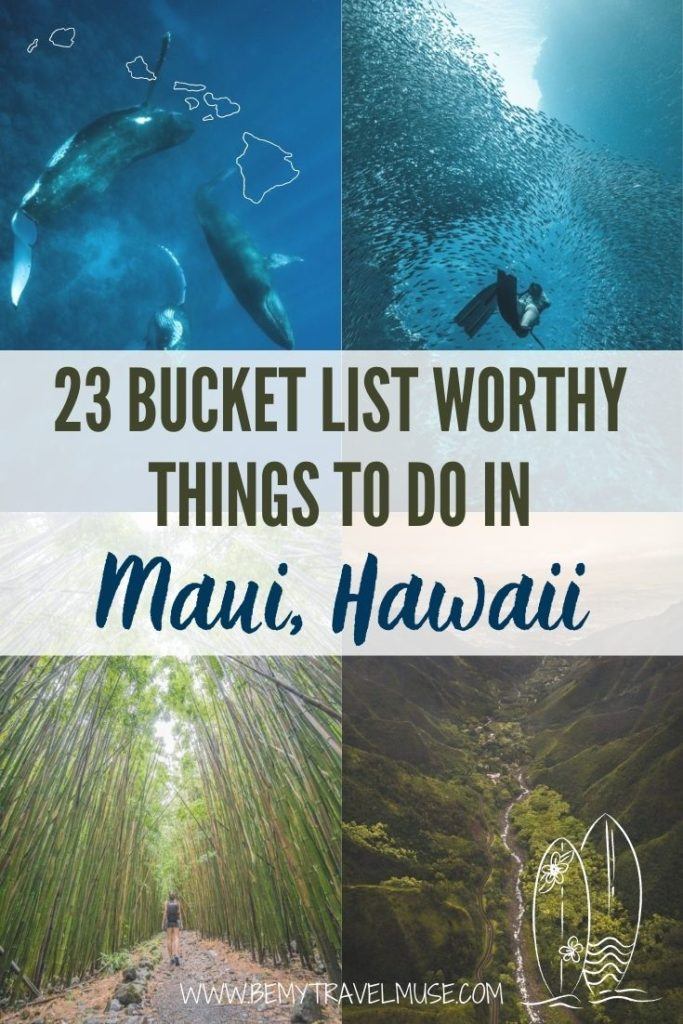 Click to read more posts about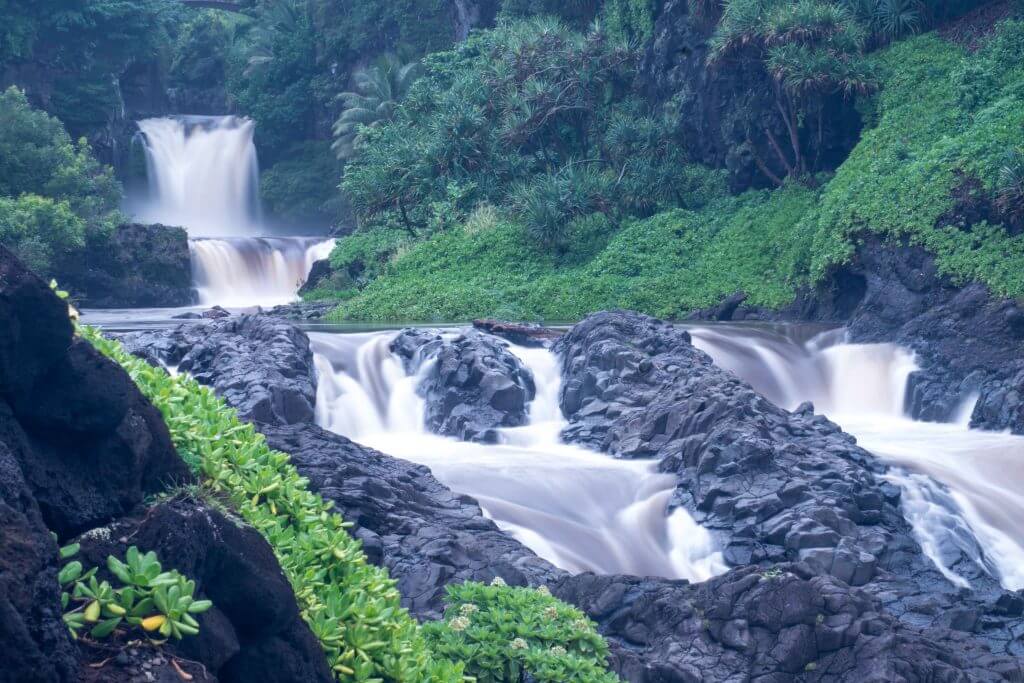 Hawaii