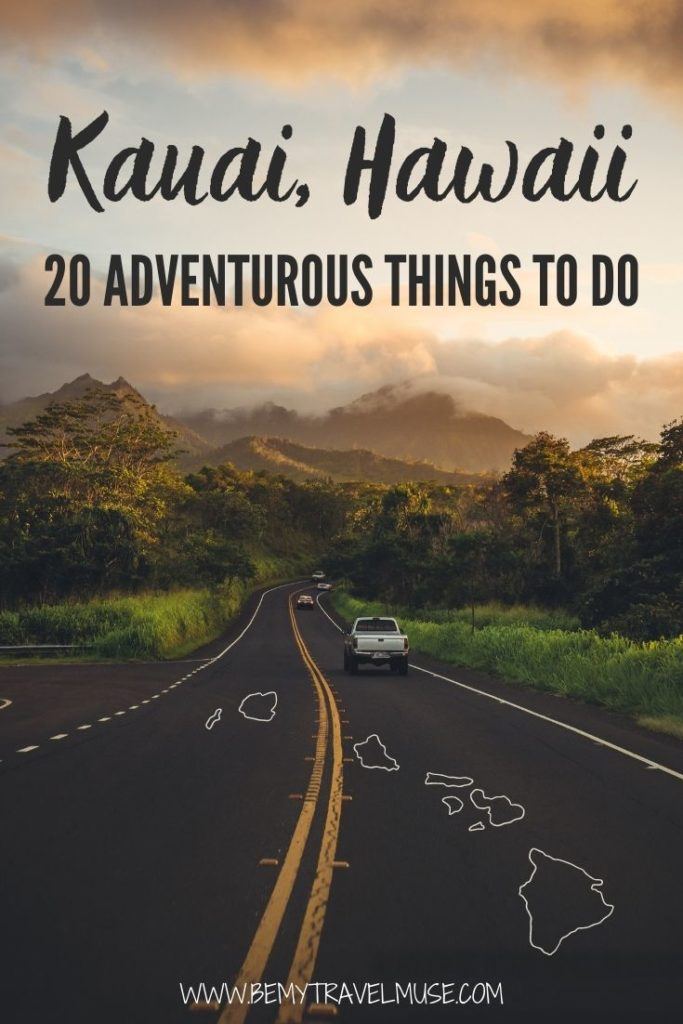 The lush Hawaiian island of Kauai has been gaining popularity in recent years as people catch on to its jungly, dramatic scenery. As the rainiest of all the islands, it is the greenest and has the fullest waterfalls.
There's so much to do on Kauai, but we've narrowed it down to 20 of the top spots to check out:
20. Sail through the Na Pali Coast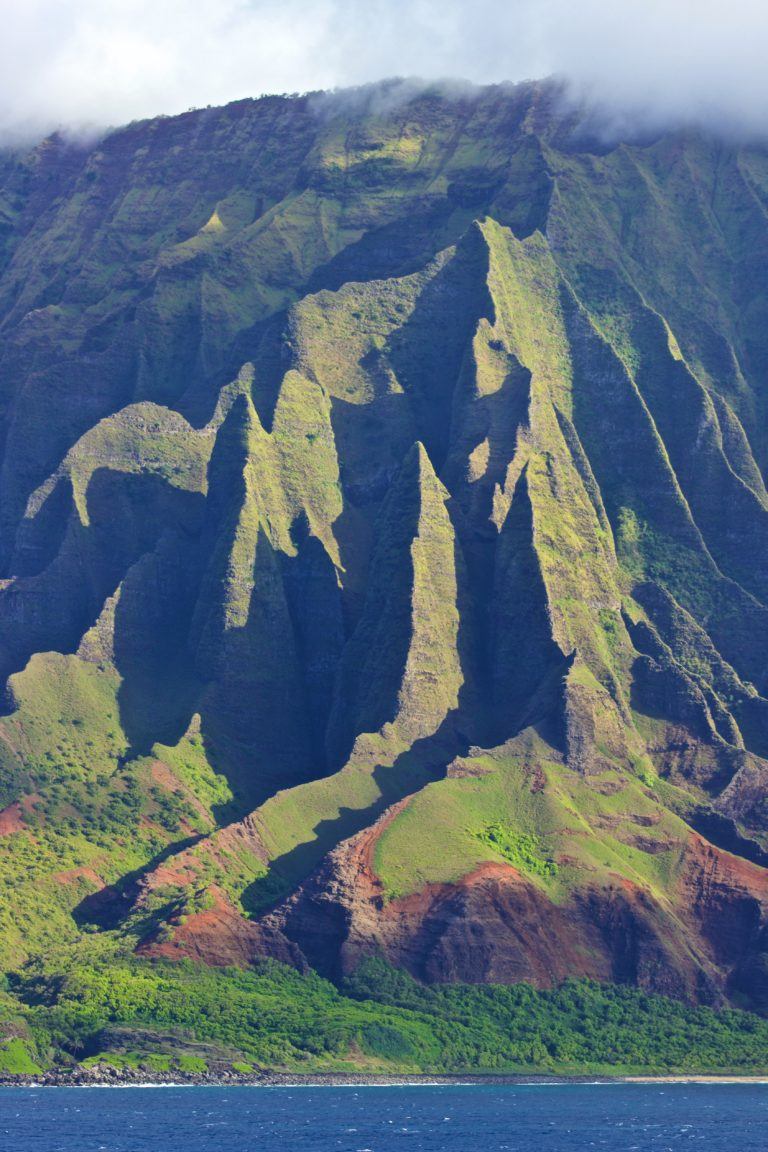 Situated on the northwest corner of Kauai, these gorgeous shores can only been seen by hiking in or sailing along them. This area is known as one of the crowned jewels of Kauai, and for good reason. Capt. Andy's comes highly recommended for a tour like this one.
It has such a unique landscape that it was one of the primary locations where Jurassic Park was filmed. Sadly, you won't find any dinos there, but there is a chance you might see whales and dolphins while you sail!
19. Tube down the canals in a sugar plantation
Check out the Lihue Plantation, where visitors can rent a tube and leisurely float down the old canals of an abandoned 19th-century sugar plantation.
It's known for its interesting history. Did you know that it once encompassed almost the entire town of present-day Lihue? It was the first commercial sugar plantation on the Hawaiian islands, clocking in at over 151 years old.
Expect to see green expanses of grass, towering trees, and even some ancient stone arches from the abandoned structures. It's perfect for living out your ultimate Indiana Jones fantasy, if you ask me!
18. National Tropical Botanical Garden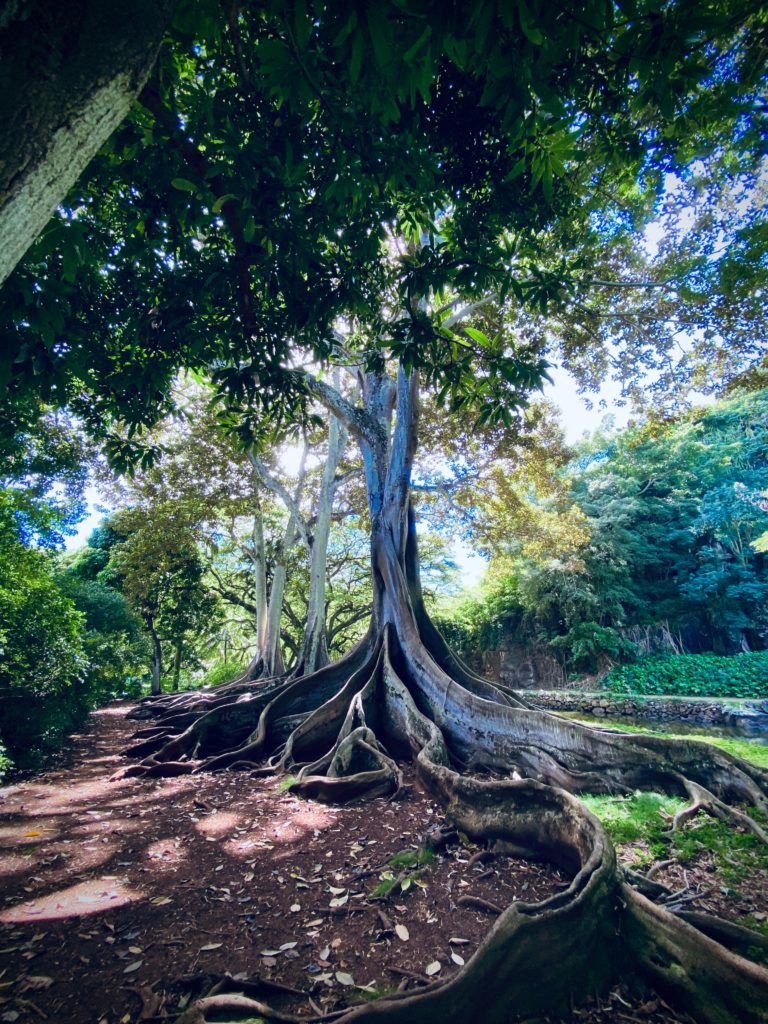 You can explore all the greenery that Hawaii has to offer simply by taking a walk in nature. There's so much beauty to behold on the islands. If you want to learn more about the flora beyond what you can find out in the open, check out the National Tropical Botanical Garden on Kauai where you can immerse yourself in all things conservation, reforestation and plant science.
17. Marvel at the Spouting Horn blowhole
A lesser-known place to visit in Kauai, this impressive blowhole is the most dramatic one you can find on the islands. It's located on the South Shore and is one of the easiest and quickest blowholes to access, making it a quick stop.
When the blowhole erupts, the water is blasted up to 50 feet in the air. This one in particular is known for the unique sound that it makes, so keep an ear out for that!
16. Enjoy the sunset at Hanalei Bay Pier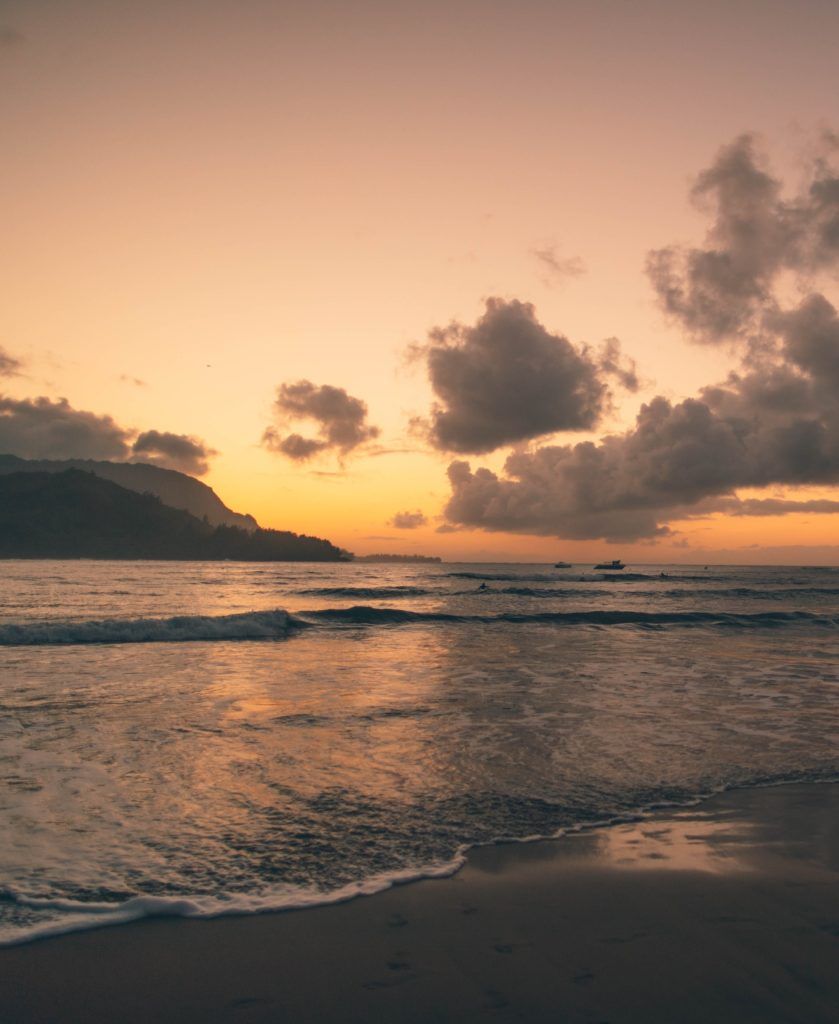 The beach at Hanalei Bay Pier is the place to be at sunset. You'll find bonfires, drum circles, and families gathering to watch the sun go down over the ocean.
Since it's a social area, it's a great place to meet other travelers if you're traveling solo in Hawaii.
15. Catch the sunrise at Kilauea Point
The lighthouse on Kilauea Point towers 52-feet over the coast and is the perfect place to catch a sunrise on Kauai because of the incredible views. While you can't actually get into the park where the lighthouse is during the sunrise itself, you can still get a great view of the sunrise just outside of the park.
Once the park opens later on, you can explore the grounds and the lighthouse itself.
14. Explore Waimea Canyon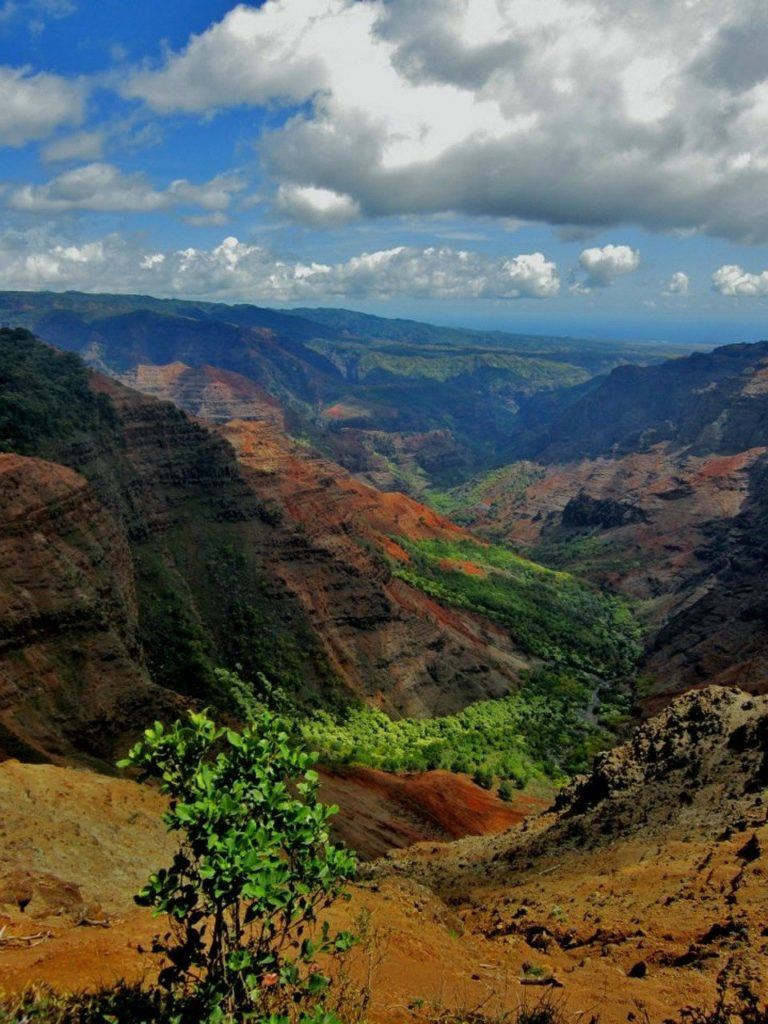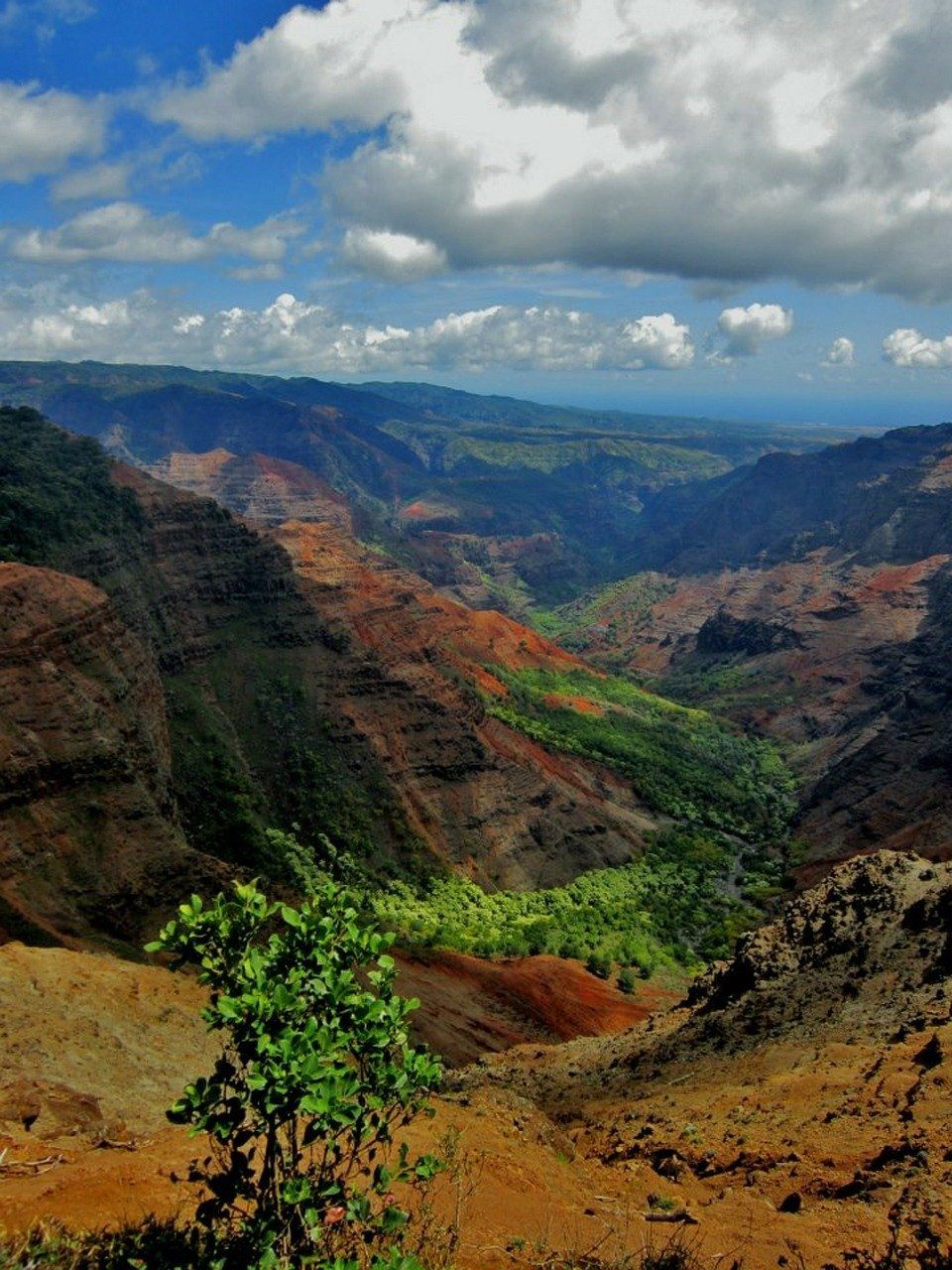 Known as the "Grand Canyon of the Pacific," this natural wonder is a must-see on Kauai. As you drive on Waimea Canyon Road, you'll find plenty of scenic overlooks where you can snap a legendary pic or simply take in the views. From the main Canyon Overlook, you can even catch a glimpse of the 800-foot Waipo'o Falls!
13. Explore Kilauea Point National Wildlife Refuge
Another great place to visit at Kilauea Point is the National Wildlife Refuge there. While you keep a lookout for local wildlife, you can also learn about their conservation efforts. In the wintertime, you might even be able to see dolphins and Hawaiian monk seals in the waters below!
Due to the pandemic, the park requires a reservation to visit so make sure to plan ahead.
12. Snorkel with Sea Turtles at Poipu Beach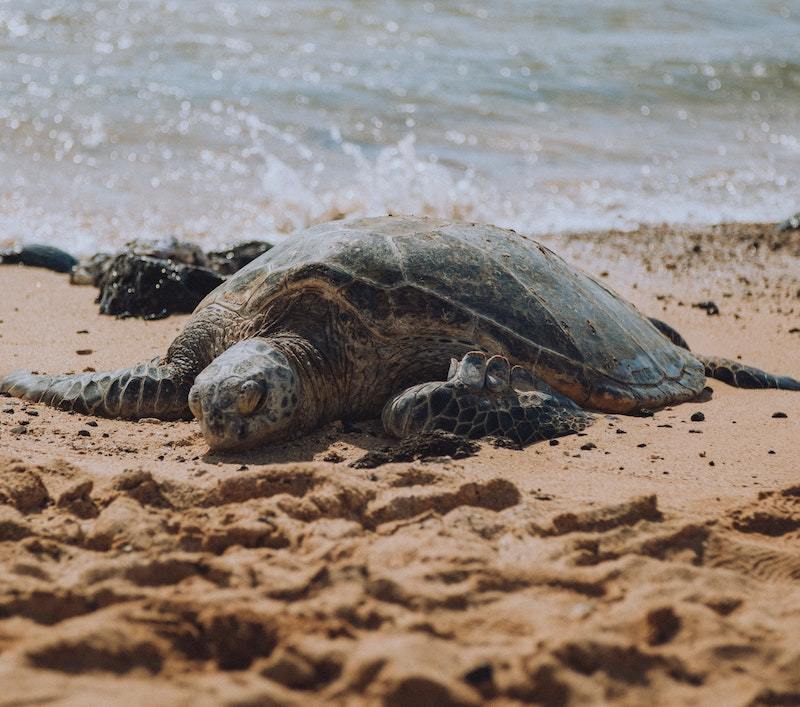 There are hundreds of places to snorkel in the Hawaiian islands, so it might seem daunting to choose the best one. Poipu Beach is known on Kauai for being the absolute best place to see sea turtles while snorkeling. Check out this list of places to snorkel in the area.
It's important while interacting with the sea turtles to keep a respectable distance. Never approach a sleeping turtle on the sand, and leave a good distance while swimming in the water with them. 6 feet or more is appropriate. The sea turtles are endangered, so please never touch or get close enough for the coveted turtle selfie. It's not good for them!
11. Go for a Riverboat Cruise at Wailua River State Park
Wailua River State Park is located in a lush river valley on the East Shore of Kauai. It's a treasure trove of natural wonders, including a fern-covered cave in the middle of a tropical garden. The park has a riverboat cruise available, which will take you through the park at a leisurely pace so you can take it all in.
10. Kayak down Wailua River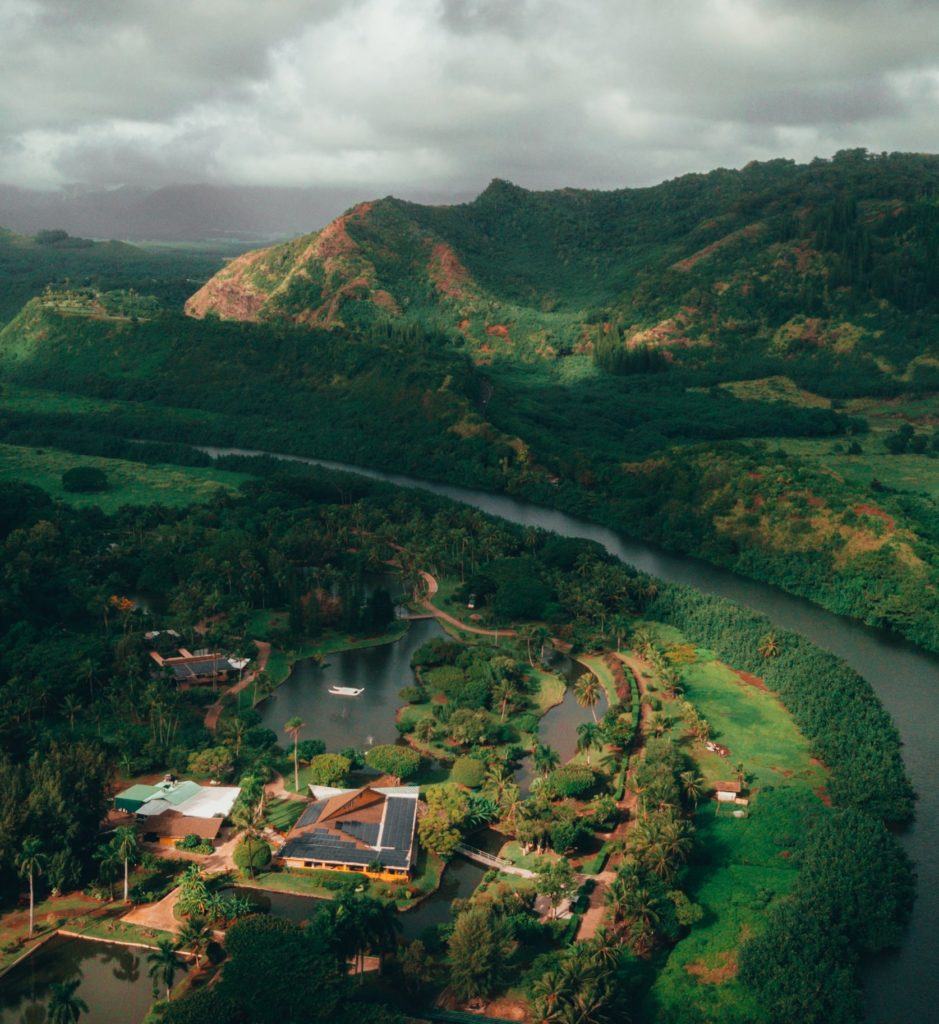 If you want to get on Wailua river in a more adventurous way, you can rent a kayak and move down the river at your own pace. This is such a great way to get out on the water and see the natural beauty of the area. Wailua River is about 20 miles long, making it the longest river on Kauai and the third longest in Hawaii, so there's plenty of river to enjoy!
9. Soak Up the Sun at Anini Beach
Known as one of the most beautiful beaches on the island, it's surprising that this one tends to be less crowded. Anini beach is located on the North Coast, fairly close to the Kilauea Point National Wildlife Refuge. It's one of the best places to spend the day relaxing and wading through the calm waters.
8. See Wailua Falls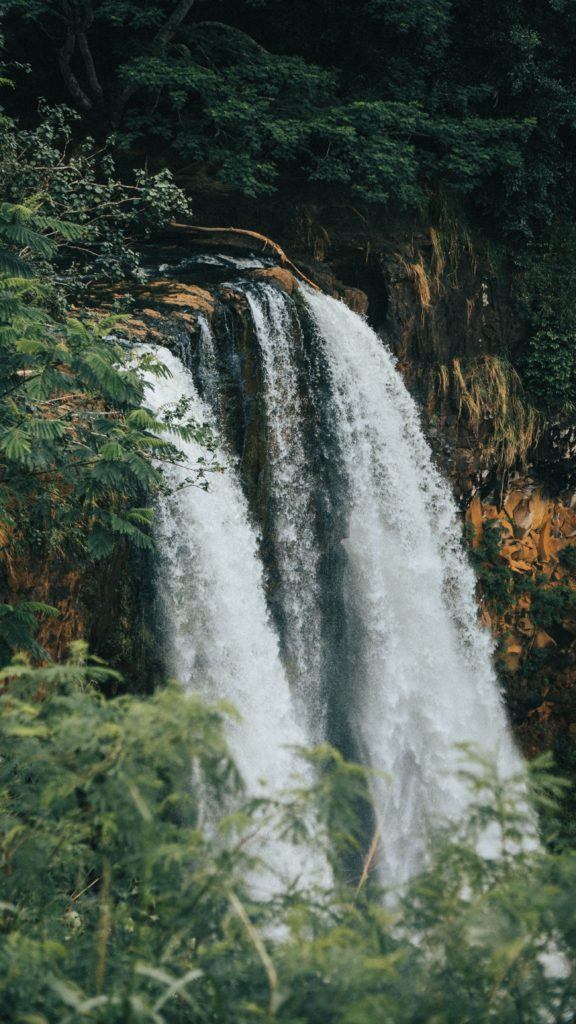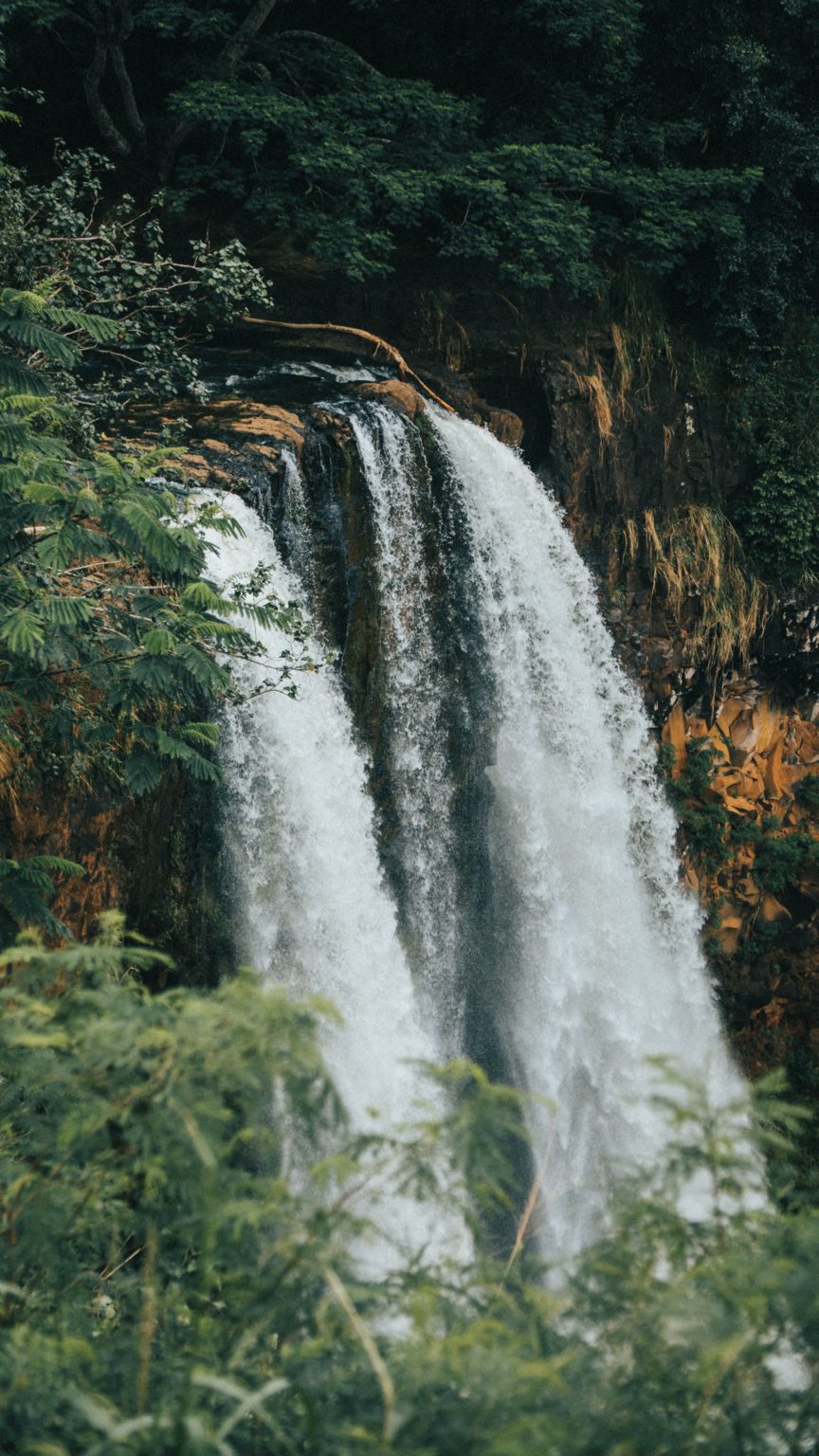 While you're still on the East Shore, don't miss a quick stop at Wailua Falls. It's easily accessible from the road by a short hike. If you get there early in the morning, you might even catch a rainbow as the sun hits the mist just right.
7. Hike at Koke'e State Park
Koke'e state park is home to some of the most remote places on the Hawaiian islands. It's known for its impressive hiking trails and wildlife, making it a must-visit while you're on Kauai.
One of the best views in the park is from on the Pihea Trail, which runs along the rim of the Kalalau Valley. Try to go on a sunny day to see the valley clearly.
6. Satisfy your sweet tooth with Hawaiian shaved ice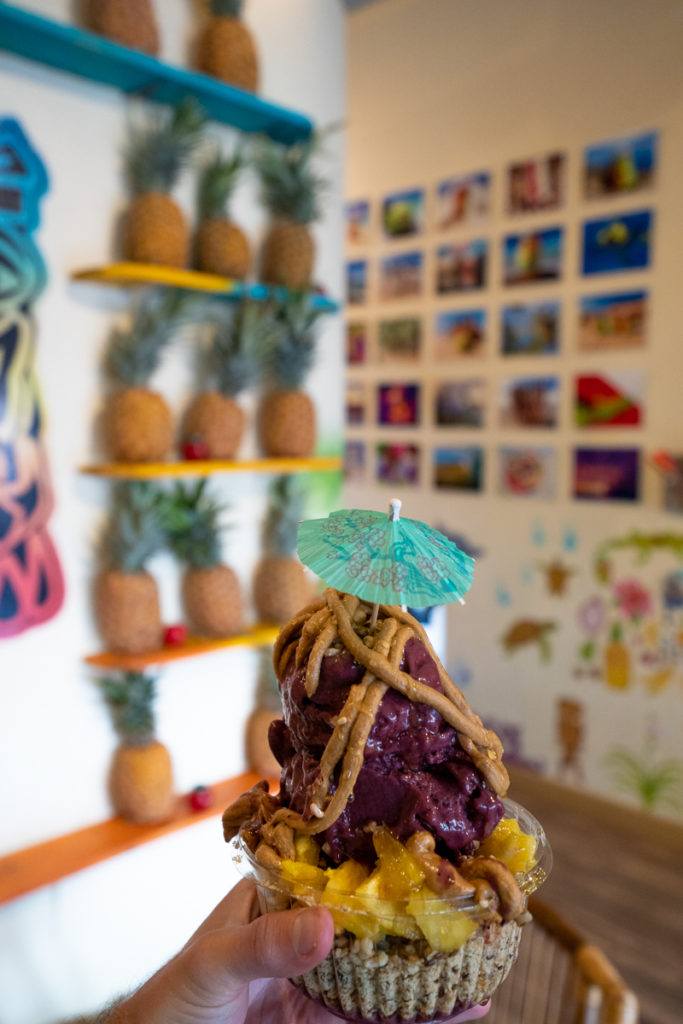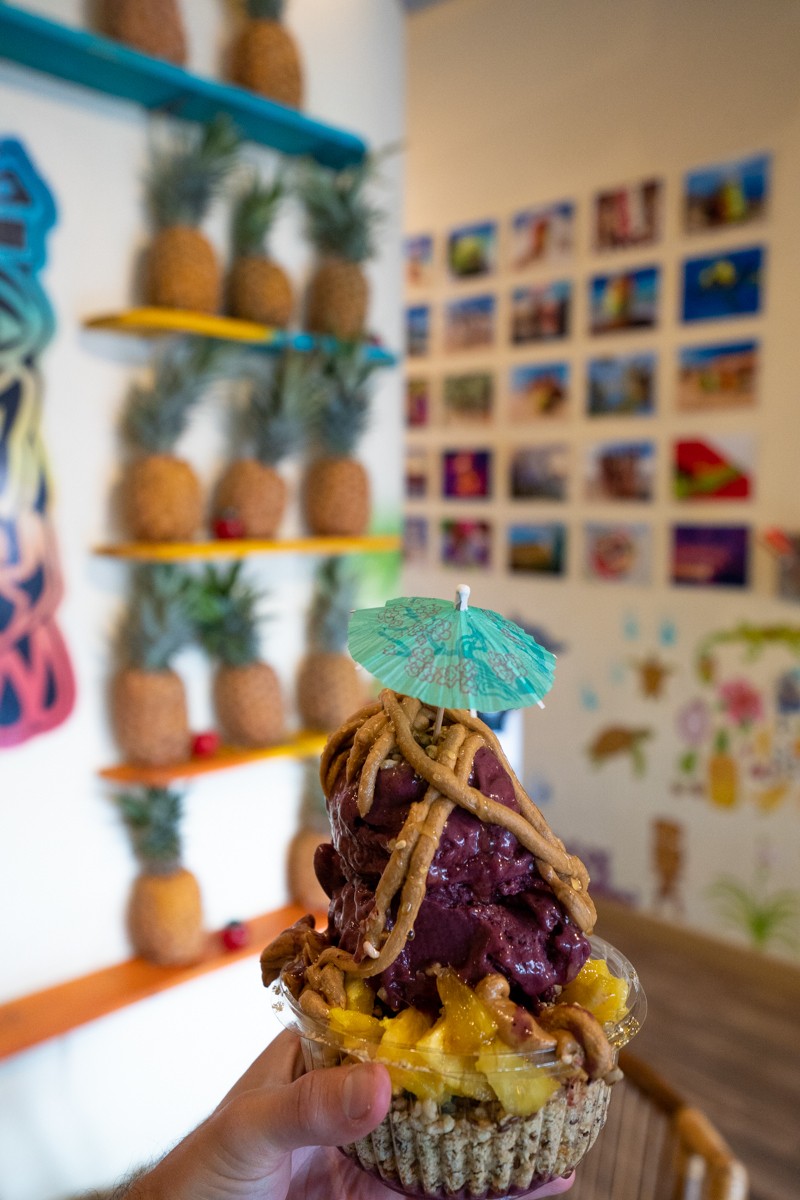 After going on some of Kauai's best hikes and seeing the sites around the island, consider trying some of Hawaii's famous shaved ice. The desert itself might seem like a glorified sno cone, but I'm here to tell you it's so much better than that.
While it's heavily debated on which stand has the best shaved ice, each stand has more or less the same melt-in-your-mouth treats.
JoJo's Shave Ice is a classic and has more traditional flavors.
Ono Family Restaurant is a local favorite and serves its shaved ice in huge portions.
Wailua Shave Ice puts a twist on the traditional shaved ice with fun toppings and uncommon flavors, such as ube aka purple yam.
Who knows? Maybe if you try them all, you'll discover which one is truly the best.
5. Grab a bite and shop at Warehouse 3540
If you're around Poipu, make sure to stop in at Warehouse 3540 where you can find a variety of local artisan stalls selling handmade goods. It's a great alternative to the mass-produced souvenirs you'll find at bigger stores on the islands. Here you'll also find a few food trucks outside which sell all kinds of delicious food, including vegan poke!
4. Buy local produce at a farmer's market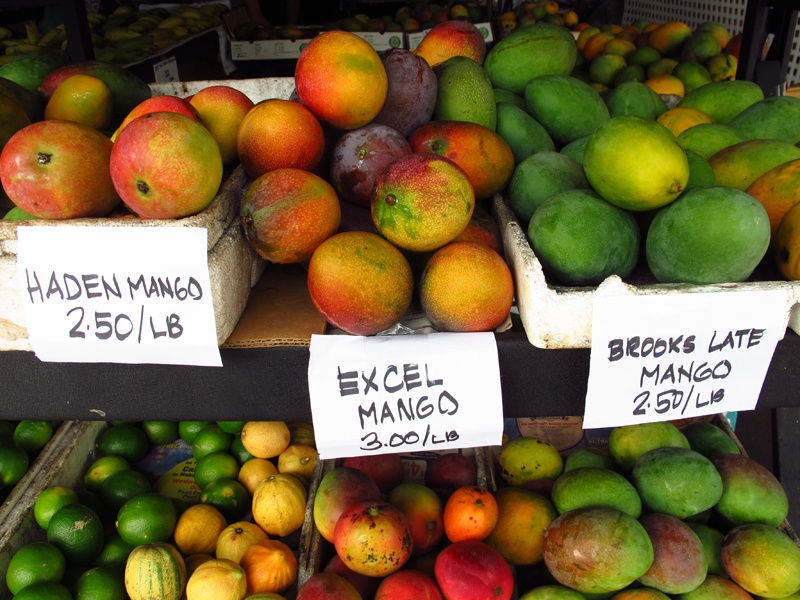 If you've been to Hawaii before, you've probably noticed that prices at the grocery store tend to be much more expensive than the mainland due to the extra cost of transport. Shopping at a local farmers market is a great alternative to a grocery store visit because it helps support the local economy and generally the produce is fresher and more delicious.
A few great ones to check out are Kukui'ula Kauai Culinary Market in Poipu on Wednesday evenings and Hale Halawai Farmers' Market in Hanalei on Sundays.
3. Look out for Manawaiopuna Falls from a helicopter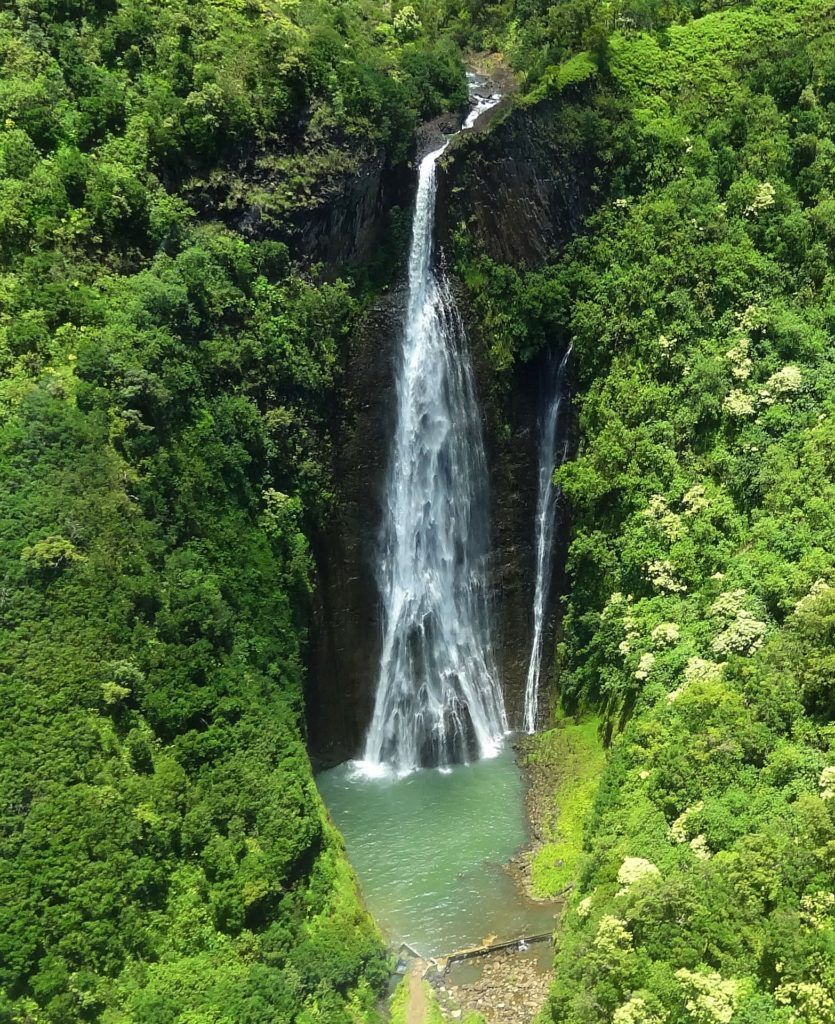 Manawaiopuna Falls is one of the most impressive waterfalls in Hawaii, towering 400 feet in the air. You may have seen it in the 1993 Jurassic Park movie! Because of how remote this natural wonder is, the only way to see it is from a helicopter tour. This tour can actually take you to the base of the falls where you can feel its incredible energy and see it from a whole new perspective.
2. Hike the Maha'ulepu Heritage Trail
This trail goes along the coast and has some unforgettable views of the ocean, cliffs, and mountains. You might even be able to catch a glimpse of whales in the distance! It starts at Shipwreck Beach in Poipu and goes as far as Punahoa Point, about 4 miles long. If you want to extend your hike and go further, you can go down to Gillin's Beach.
1. Learn about Hawaiian Monk Seals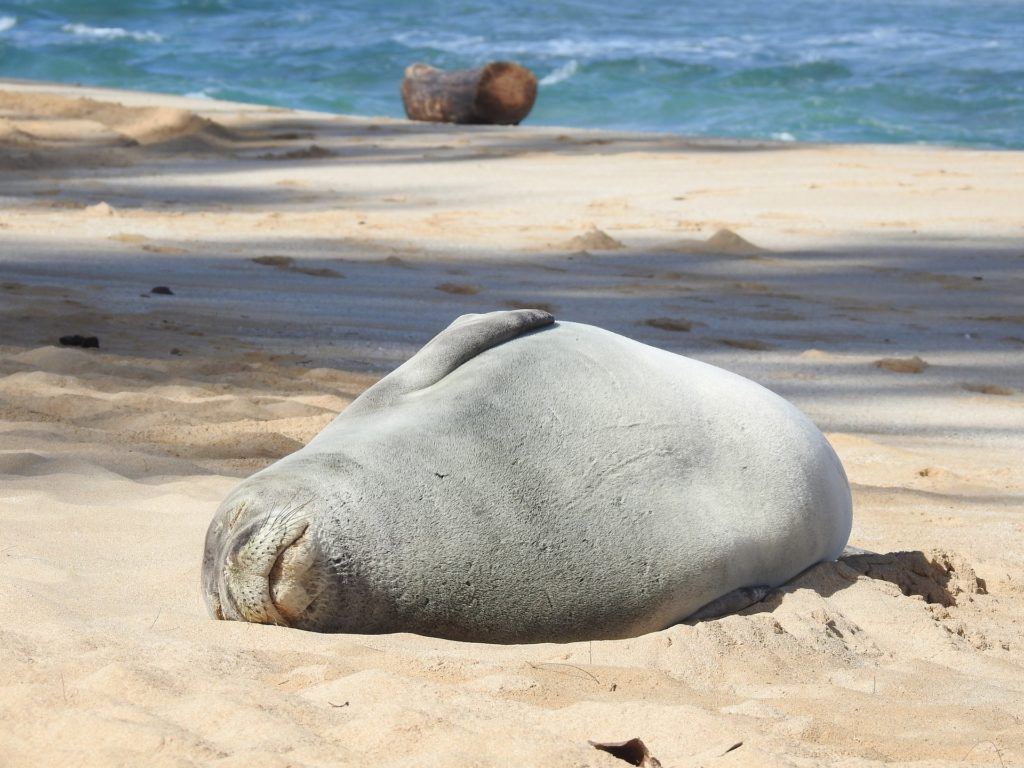 These playful creatures can be found all around Kauai and are a joy to watch from afar. There is an organization on the island that is dedicated to Hawaiian Monk Seal preservation and volunteer outreach. If you're up for a couple hours volunteering, check them out to see if they need a hand!
Check out our Kauai map with everything plotted out!
Now that you've got enough to keep you occupied on Kauai for any amount of time, head over to our list of the best Airbnbs in Hawaii to continue planning your epic Hawaiian adventure. This island is truly unique, but every island has its own charm. Planning a longer trip? Check out our complete Hawaii guide for more inspiration!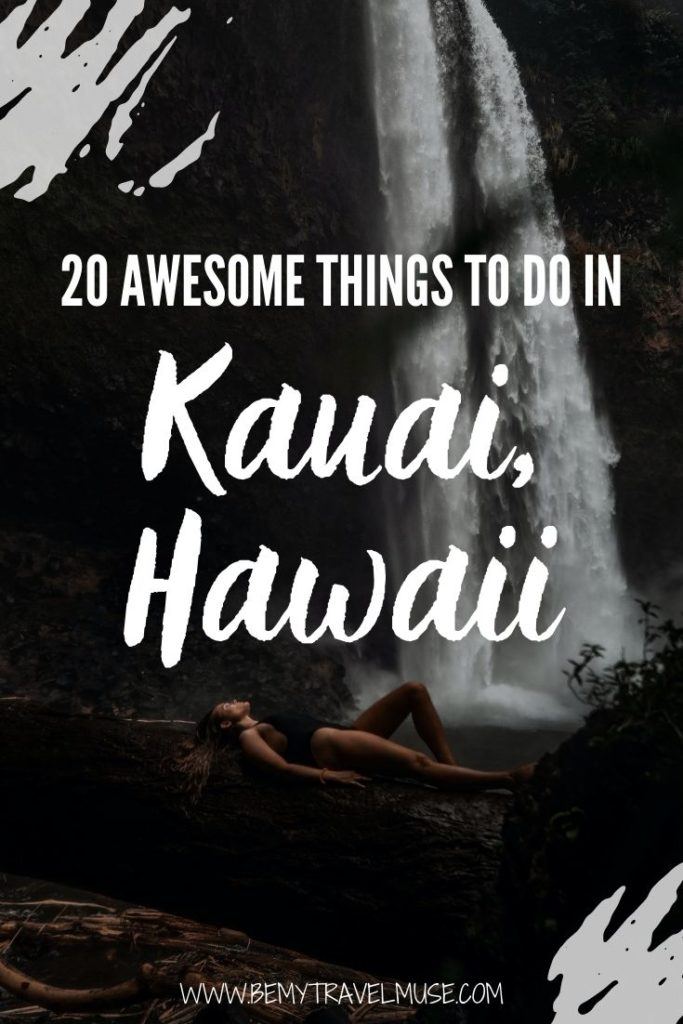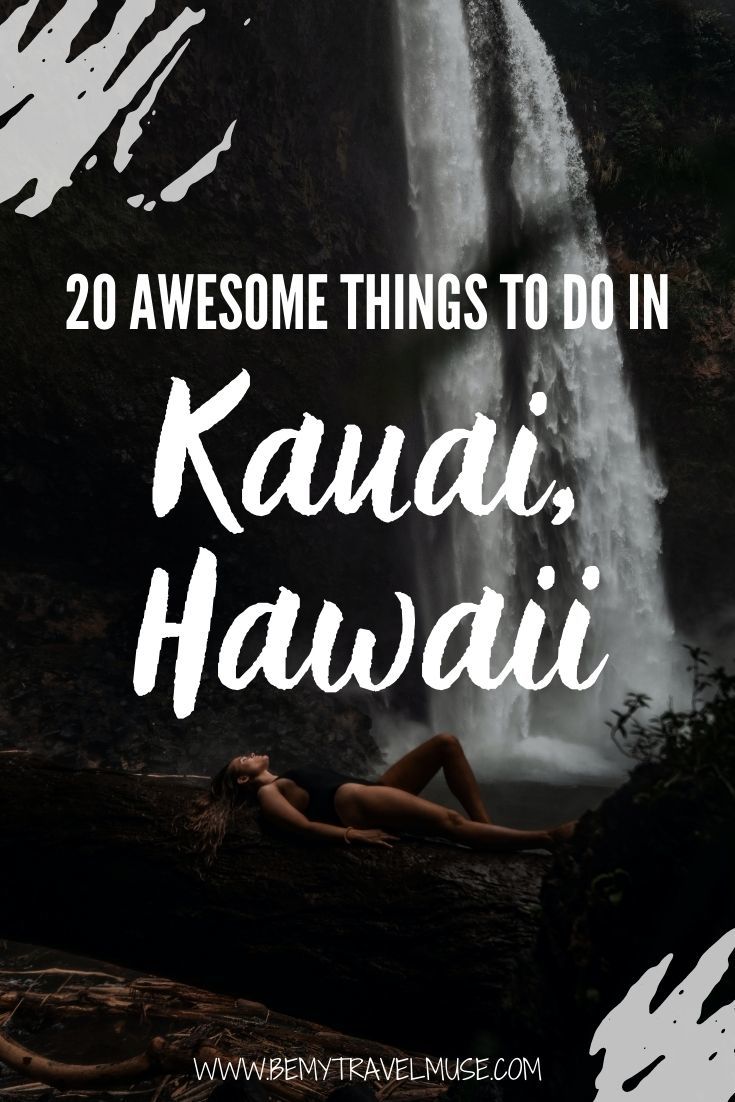 Click to read more posts about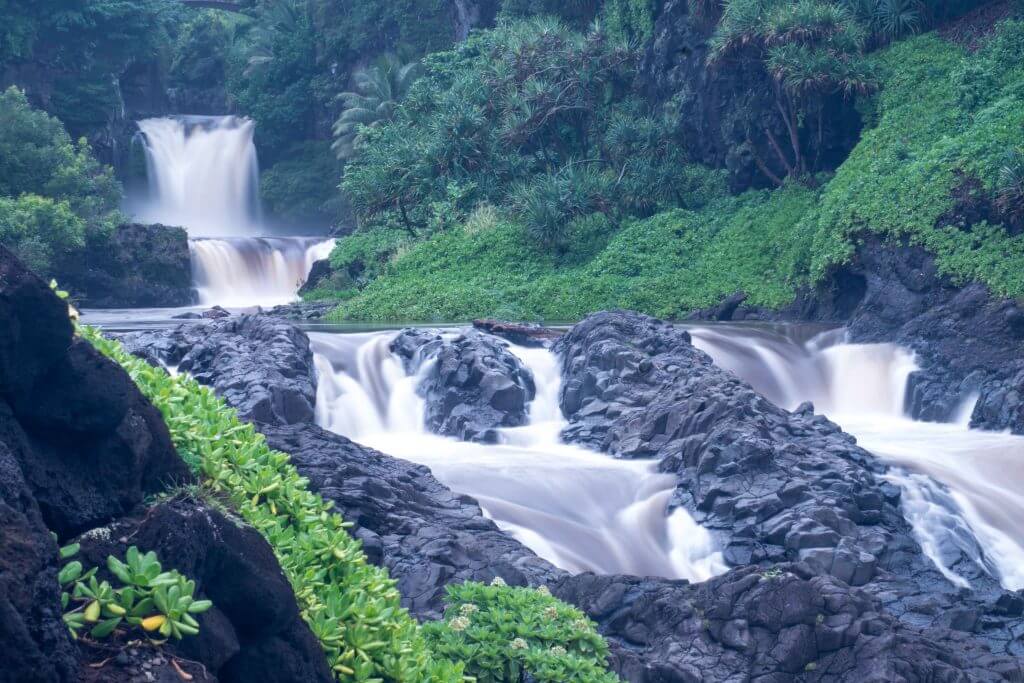 Hawaii