Nestled between the popular skiing spots of the Catskills and the overcrowded streets of Manhattan, you'll find the sloping hills and bucolic towns of the Hudson Valley.
Until recently, the valley was an undiscovered gem. Now, it's not uncommon to hear a few different languages while roaming the streets of one of its towns on a sunny day. Cars line up to enter state parks during the busy season, and "leaf peepers" surge through the winding mountain roads in the fall.
However, despite the newfound attention it's getting, a lot of what makes the Hudson Valley so charming is still fully intact. Area farms stand in for grocery stores, and mom-and-pop businesses are the norm. On top of that, the valley is an outdoor adventure playground mixed with the kind of quality food and drink scene you'd expect within a hundred miles of New York City. 
Still not convinced? This list of hiking, rock climbing, eating, and exploring opportunities should kick off your trip planning.
Hiking, Rock Climbing, and Everything Outdoors In Between
Spanning the banks of the Hudson River, the valley is flanked by mountain ranges and rolling hills. This lends itself to a little bit of everything when it comes to outdoor recreation:
Climbing at "The Gunks"
About 90 miles northwest of New York City, Minnewaska State Park and the privately run Mohonk Preserve invite visitors from all over the world to experience some of the best rock climbing on the East Coast. These adjacent parks protect land on the Shawangunk Ridge (aka The Gunks), a cliff face dotted with waterfalls. Climbing guides can take you up if you're new to the sport (e.g. locally owned and operated Rock And Snow in New Paltz). 
If you're not into climbing, the parks also boast miles of winding hiking trails, some of which have a little rock scrambling involved. Meandering trails lead to scenic stops like Awosting Falls (pictured above), a 60-foot drop down a rock cliff face.
Hiking at Harriman or Bear Mountain State Park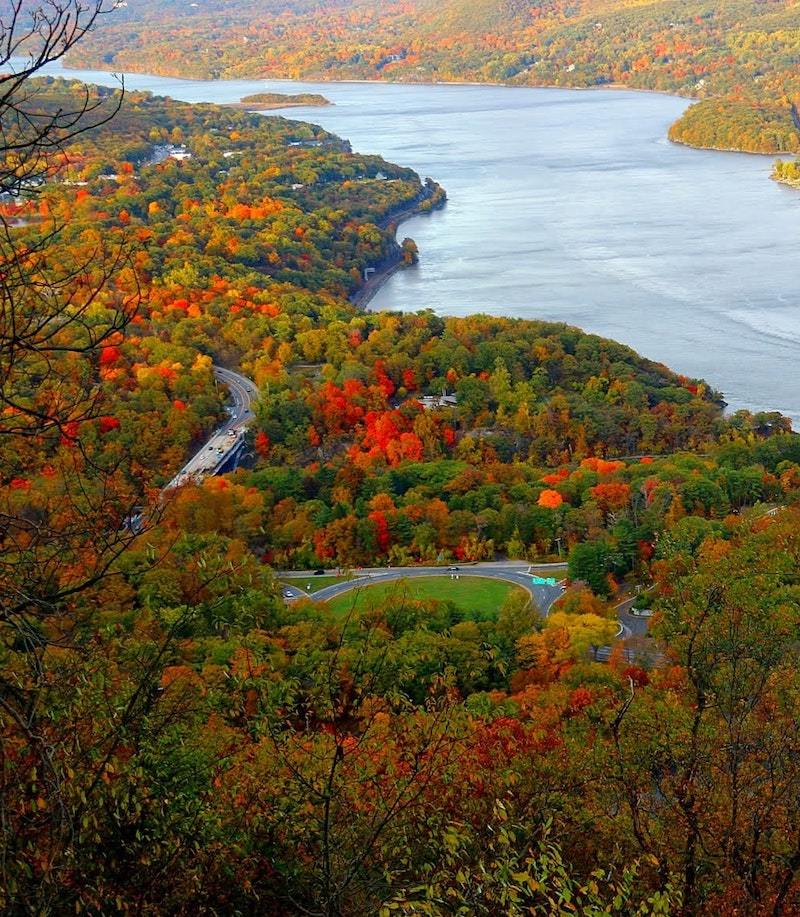 Another package deal, Harriman and Bear Mountain State Parks sit next to each other on the southern edge of the state, and, at just an hour from Manhattan, are also two of the most visited. The trails here are well loved by city dwellers who want a quick escape into nature (translation: it gets busy here, so come early). Harriman, the second largest of New York's state parks, has over 200 miles of wooded trails to explore, with two lakefront beaches and two public campgrounds (and a good number of lesser-known swimming holes you might pass by on the trails). Closer to the river, Bear Mountain has elevated trails that offer scenic views over the Hudson, which are especially beautiful in the fall.
Play in the Hudson River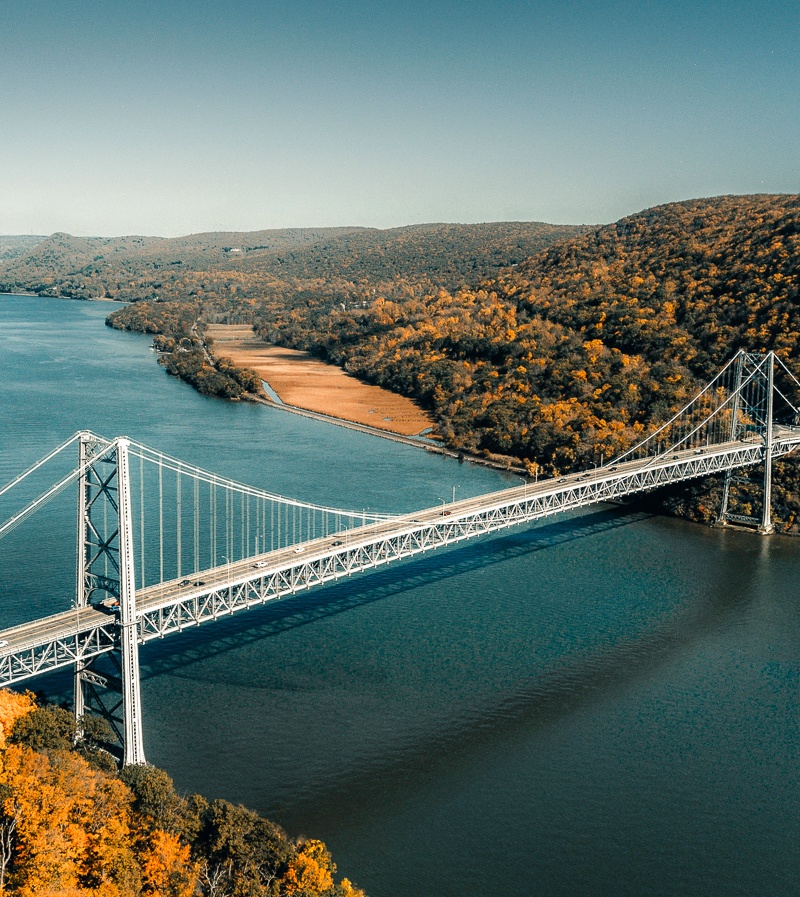 It's time to dispel a myth here once and for all: while it has a long way to go, the Hudson River is getting cleaner every day. After decades of unregulated pollution from energy companies and factories in the early 1900s, it got a bad reputation. But that's changing.
Personally, I've taken quite a few swims in the river and never felt concerned about the pollution aspect of it, but the currents are really strong here, so I'd only recommend doing this at designated beach areas. The four public Hudson River beaches are Croton Point Park, Kingston Point Beach, River Pool at Beacon, and Sojourner Truth/Ulster Landing Park.
I get it: it's weird to think about diving headfirst into a waterway into which waste was literally pumped for years. So if you don't want to physically submerge yourself in the water, New York's Department of Environmental Conservation has guidelines for how to interact with the Hudson safely, and water sports like kayaking or paddleboarding are well within those limits. There are also a number of guided kayaking tours and rentals along the length of the river that are open seasonally (usually April or May to September). 
Explore the rail trails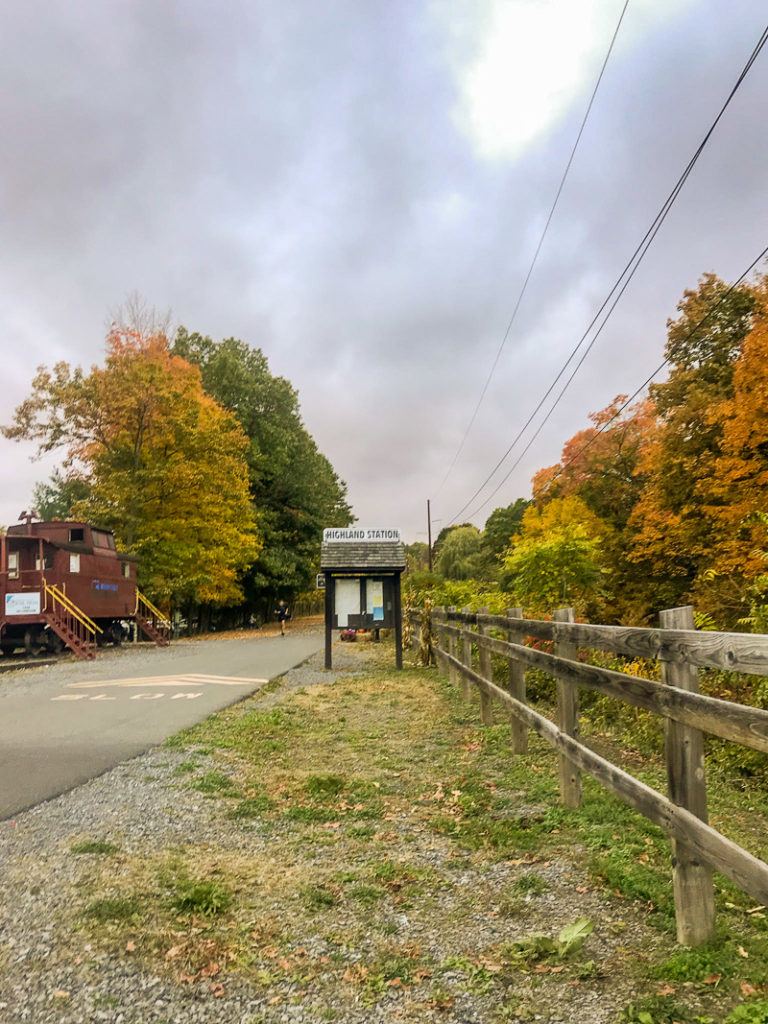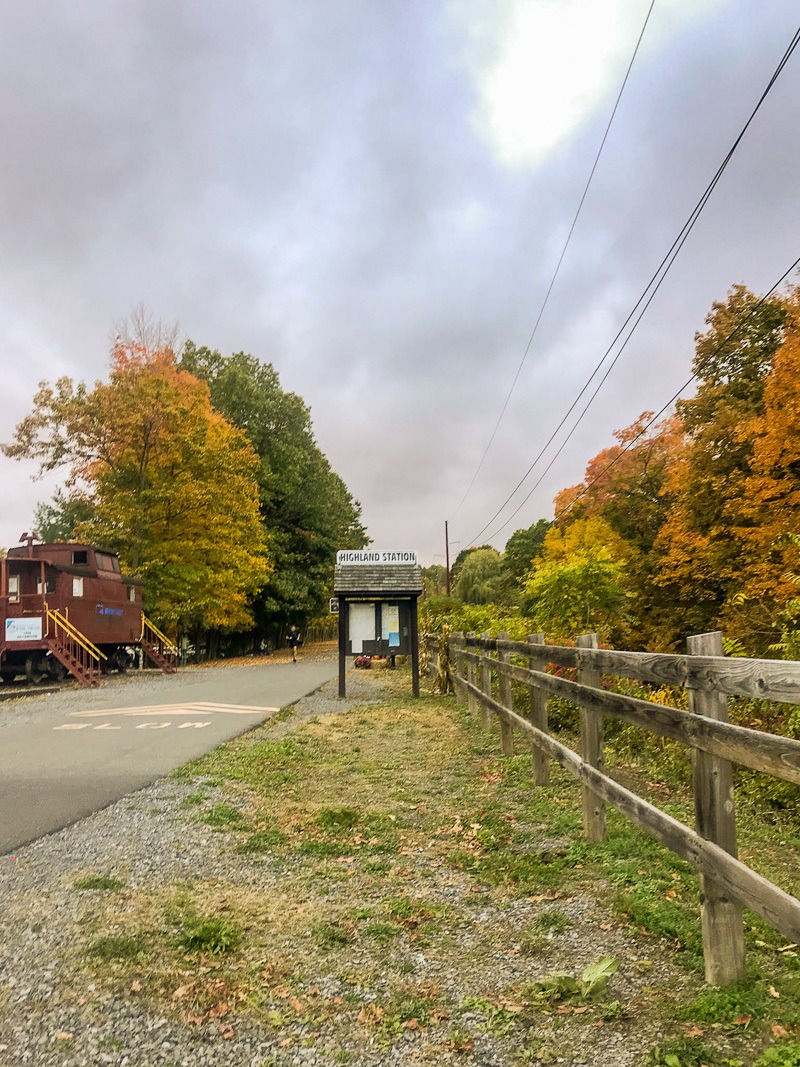 Old railways once connected much of New York state. Over the years, trains fell out of favor and many of those tracks were converted into trails. This system is found mostly in the Hudson Valley, where the various sections of the Hudson Valley, Walkill Valley, Dutchess, and Kingston Point rail trails all connect. You can explore a lot of the valley on foot or bike through these wide paved or dirt paths.
If you want to go beyond the Hudson Valley, these are partially integrated into the larger Empire State Trail, a brand-new bike path that spans the entire state: connecting New York City to Canada all the way north and to Buffalo in the west.
Discover Small-Town Charm
The Hudson Valley is lined with residential communities that were built around a Main St. commercial center. Many urban New Yorkers have moved into the area in recent years, bringing with them an influx of juice bars and trendy coffee shops as well as higher real estate prices. As a result, these older towns now have a mixture of both modern, younger-focused businesses and more traditional storefronts. Despite changes in the area, they still provide a glimpse into small-town New York.
New Paltz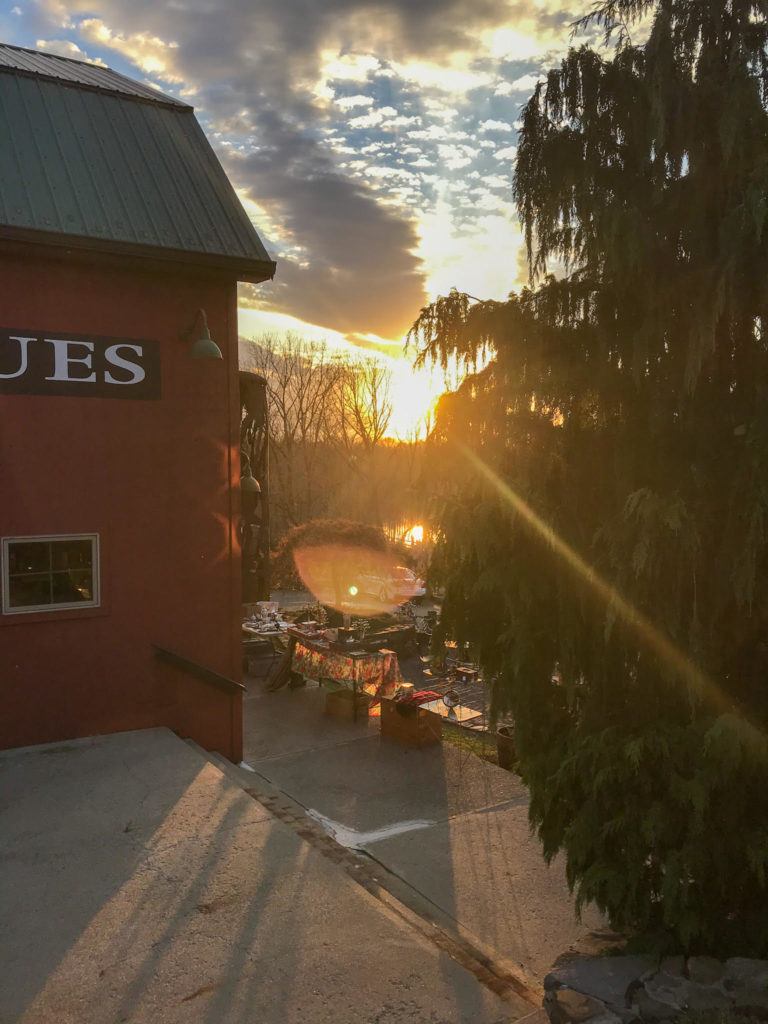 A college town wedged into the base of the Shawangunk Ridge, New Paltz is an earthy, crunchy community with a vibrant nightlife and delicious food scene. The unpretentious downtown hosts dozens of restaurants, with everything from a vegan hotdog stand to a German beer garden. There are little boutiques, art galleries, and antique stores along the main street and at Water Street Market, an outdoor shopping center with views of the mountain ridge and the Wallkill River. Just past the end of the pedestrian area, the Wallkill farm stand is open most of the year (it closes for a few months in the winter) with fresh produce, plants, and a selection of homemade baked goods that surprisingly includes a pretty on-point key lime pie.
Beacon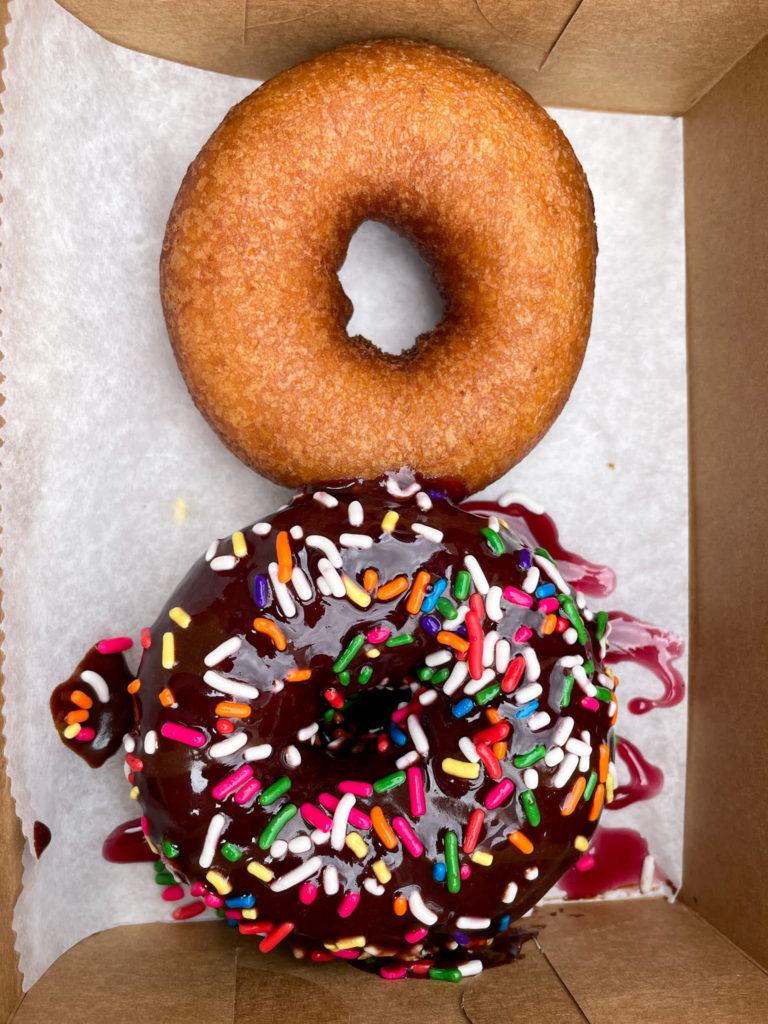 Hip and bustling Beacon is undergoing a transformation. Its location about an hour and a half by train ride from New York makes it a popular weekend trip for many in the city. The downtown offers a range of vintage clothing stores, artisan donut shops, and cooked-from-scratch brunches that bring lines on the weekend. Eclectic restaurants offer a range of lunch and dinner options, including The Pandorica, a Dr. Who-themed option. Walking towards the river along Main St., you get views of the mountains on the other side , not a bad backdrop for your freshly roasted cold brew.
The Hamlets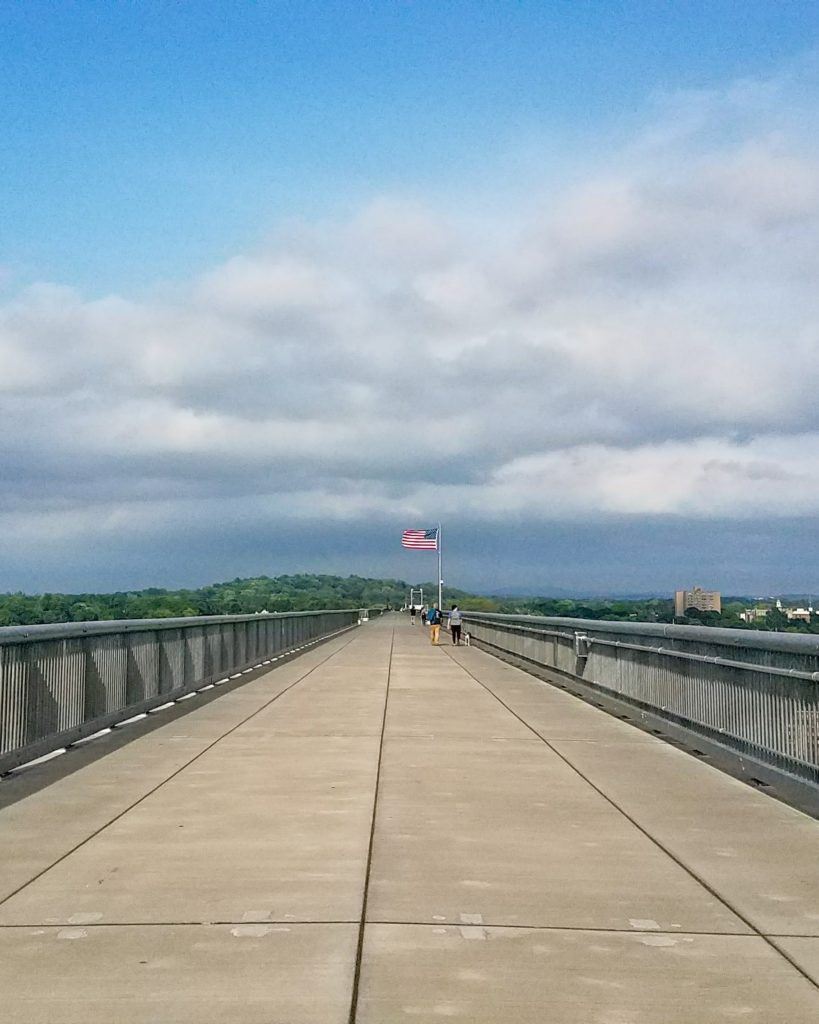 To be honest, I didn't know hamlets were a thing until I moved up here. Now, I live in one and couldn't be more delighted. These little pocket towns are as adorable as they sound, with strong communities and a one- or two-block Main St. Check out Highland for one close to the Hudson River with a trendy coffee shop, an art gallery (turned wine bar at night), a family-owned butcher and sausage maker, and a local brewery with a dog-friendly interior stocked with games all within its two-block "downtown." You can walk off your snacks on the Walkway Over the Hudson, a pedestrian-only bridge that spans the river between Highland and Poughkeepsie.
Eat (& Drink) Local
There are plenty of fancy restaurants in the area, but you'll find better food at the more hole-in-the-wall-type spots for the most part.
Rossi's Deli, Poughkeepsie, NY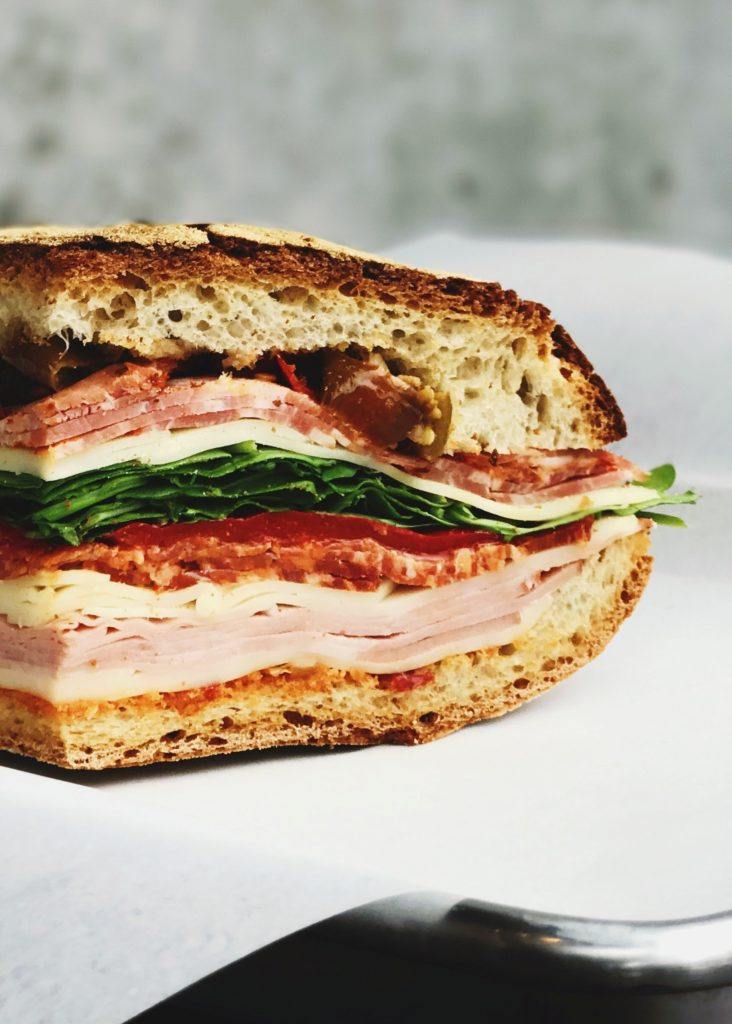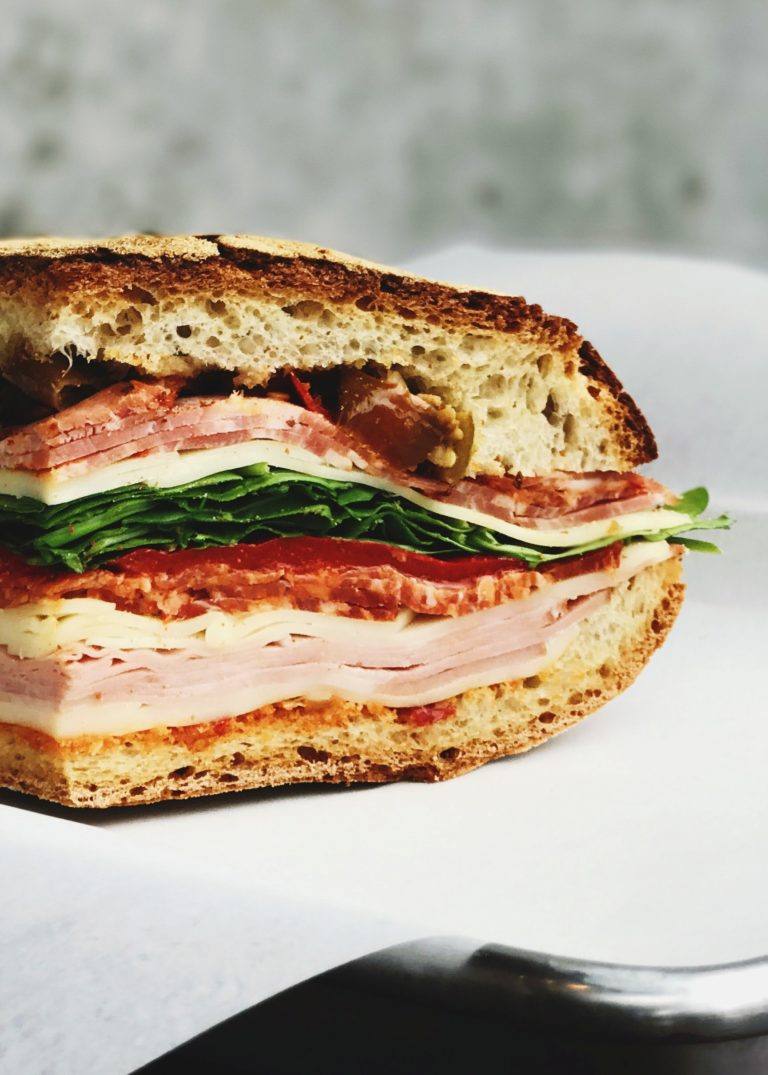 There are Italian sandwiches, and then there are Italian sandwiches that make you want to roll over into a happiness-induced food coma. Rossi's Deli in Poughkeepsie makes the latter on their own crunchy homemade bread, layered with freshly cut meats (imported, of course) and homemade mozzarella. For the non-sandwich eaters, they also have tasty salads and the classic Italian "food in a case" items (olives, cheese, and stuffed pepper shooters to name a few).
The Big Cheese, Rosendale, NY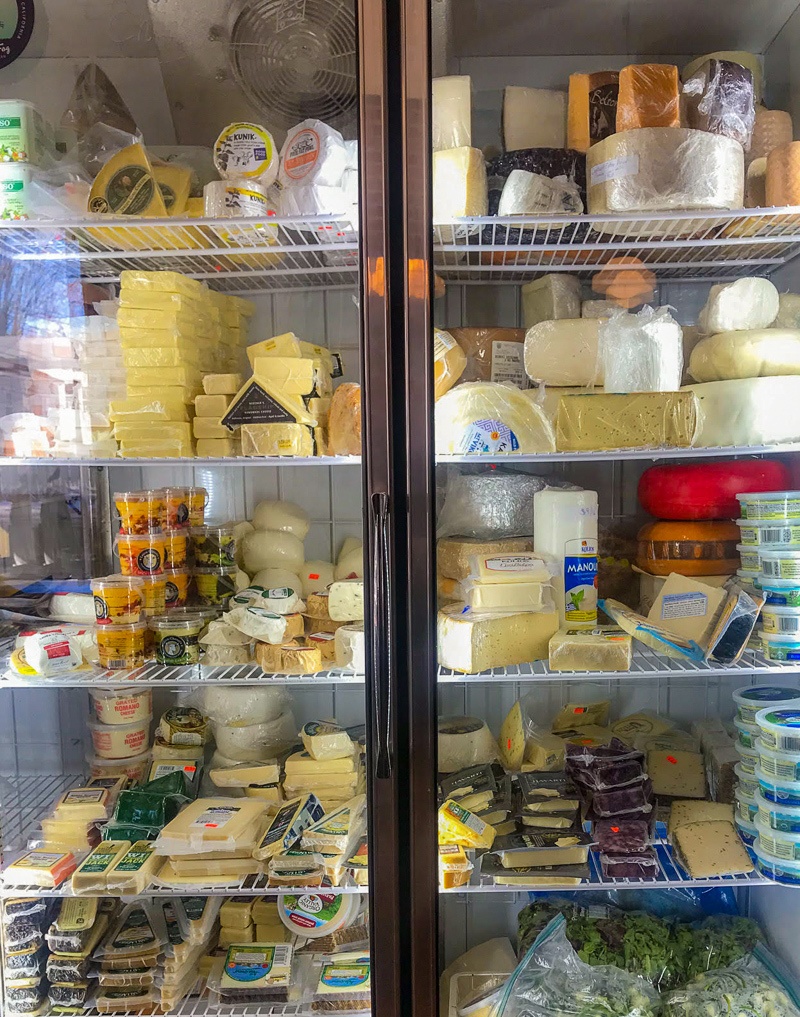 A cheese shop that serves Mediterranean food is probably my favorite combination of all time. A lot of the cheeses in its case are made locally, but many more are not. The shop rotates them out so there are new cheese choices just about every time you visit. In addition, it also offers a selection of snacks and salads in the deli case that range from falafels and chicken salad to homemade tempeh. This is a great spot to grab and go for a picnic at one of the many nearby parks.
Orchards, varied locations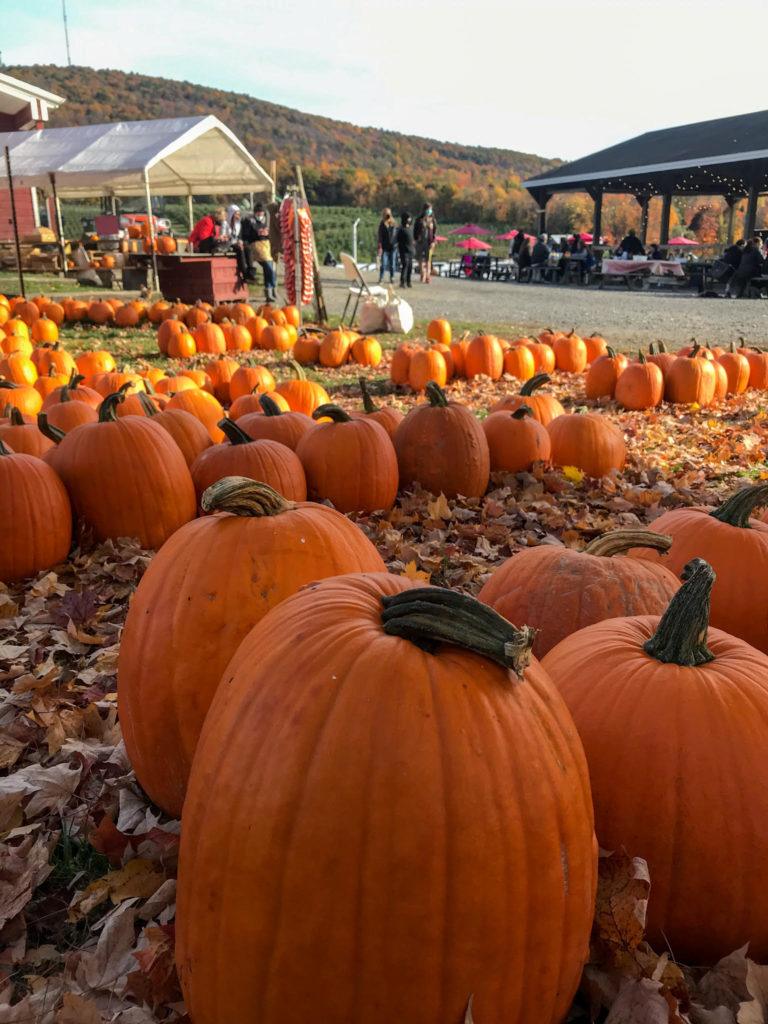 The cool thing about apple orchards in the Hudson Valley? A lot of them have turned into cideries with outdoor hangouts, often with fire pits and live music or other entertainment. Brooklyn Cider House in New Paltz is one of the larger ones, with wood for sale to feed the open fire pits, wood-fired pizza, and a range of homemade ciders fermented from the trees you're sitting next to, but there are apple orchards scattered throughout the valley that are worth visiting.
Scenic Rides
Explore Hudson Valley's scenery on long country roads and some strategically placed railroad tracks.
Fall country drives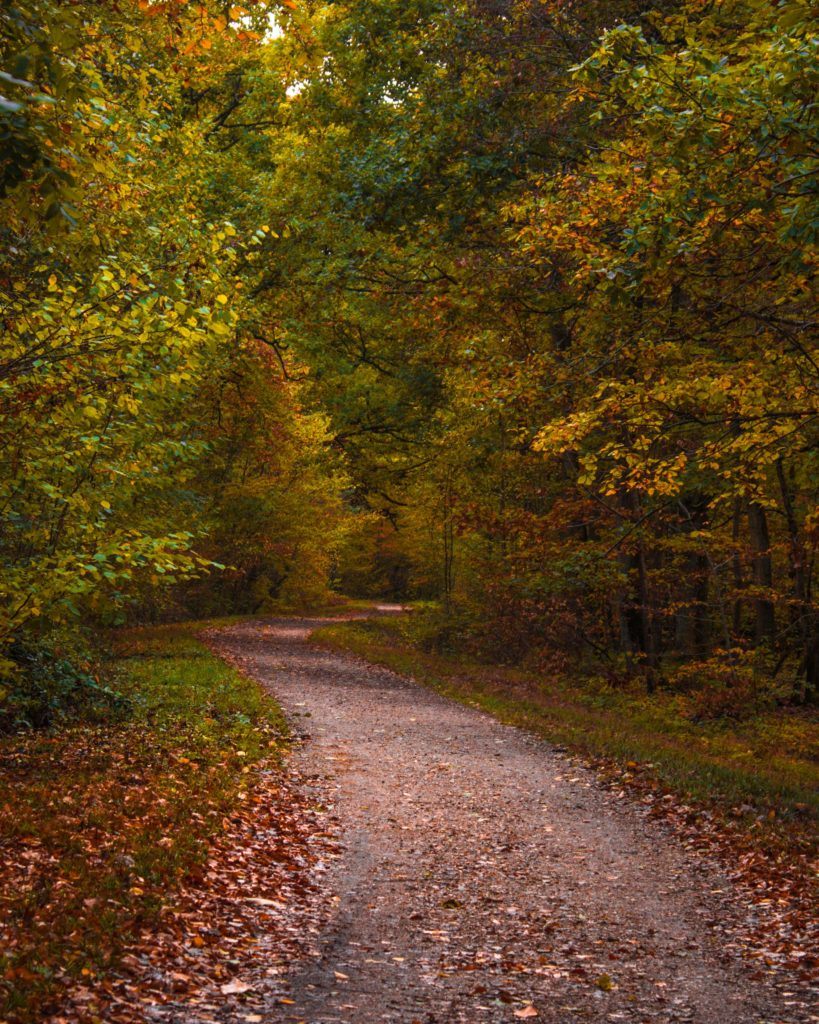 The Hudson Valley roadways come alive in the fall, both with traffic and colorful foliage. The rolling hills of yellow, green, and orange can be seen from just about everywhere in the valley, but these routes offer some of the best views: Old Route 28 to 212 from Phoenicia to Woodstock, Route 44/55 from New Paltz to Kerhonksen, and Seven Lakes Drive in Harriman State Park. 
Hudson River train line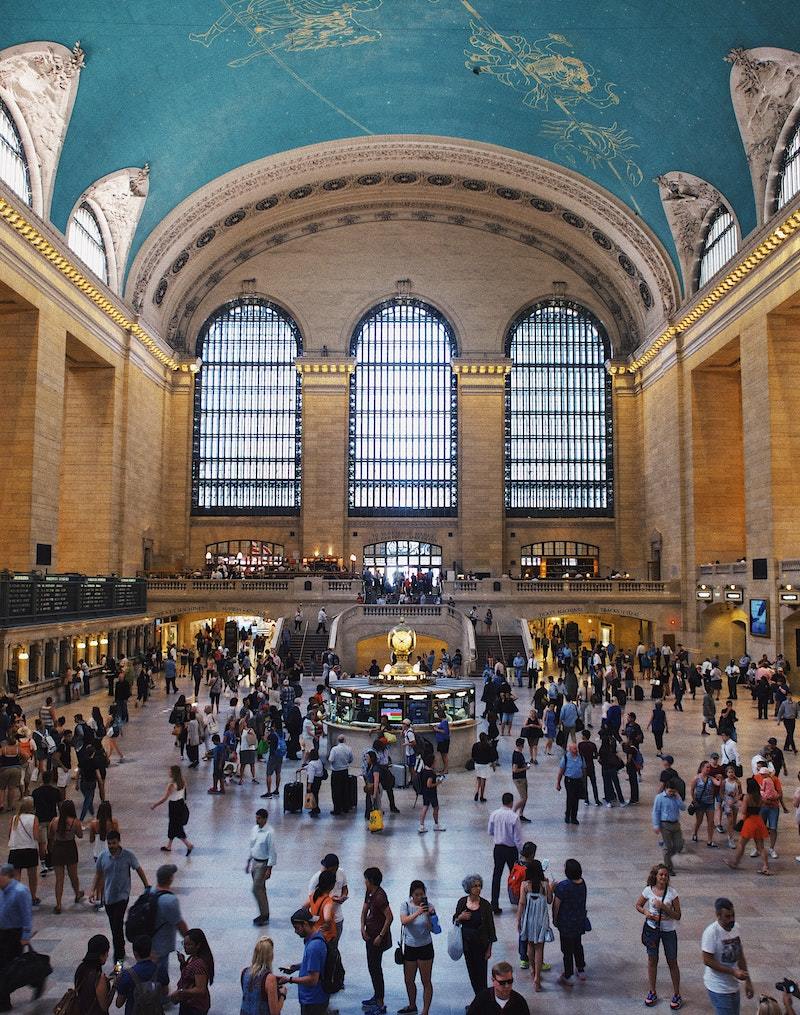 Did you know you can access hikes from the Metro-North Hudson train line out of Grand Central in New York? Even better, did you know that this train line runs along the Hudson River, with views of the Palisades cliffs and the lower mountain ranges just past those? Probably not, because this is a commuter line. And as such, it is usually overlooked by travelers. Don't be that person! This train route is beautiful, and the stops bring you to many of the cute towns and state parks mentioned above. Plus, visiting Grand Central is always worth a trip in and of itself.
Tips for Visitors
Nicer weather brings crowds: In my very biased opinion, the Hudson Valley is beautiful in every season, but the fall is something special. Other people seem to think so too: this is the busiest time of year up here. This is not meant to turn you away, it's just a reminder to plan accordingly. Early mornings and longer hikes make for a quieter outing during the hectic fall season.
Tourism is controversial: Tourism has exploded in the area in recent years. With it, many city dwellers have gobbled up real estate for second homes or to permanently move upstate. This is controversial for locals, some of whom appreciate the impact these newcomers have on business and others who feel like they're being kicked out or overcrowded by them. Keep this in mind if you visit any of these towns. As a tourist, your behavior has an impact on these areas long after you leave them.
Rent a car: You can access some beautiful places off of the Metro-North train line, but to get a good feel for the area, you're better off renting a car and doing a proper road trip. Download directions before you go, or enjoy the scenery if you get lost.
Hotels book up: There is a well-established tourist scene in the Hudson Valley, but there are a limited number of accommodations – and they book up quickly. This is not the kind of place where you want to wait and grab a room at the last minute, expecting it to be cheaper. Even in the off-season, people use this region as an escape from the city. Plan and book your hotel, Airbnb, or other accommodation ahead of time. 
It can get rural: This is not the middle of nowhere, but it can get rural quickly. There is spotty cell service (especially in the mountains and parks) and we share this space with wildlife, including black bears, coyotes, and rattlesnakes. As in any "wilder" area, it's important to pack out what you pack in and never interact with, feed, or chase the wildlife.
About the Author: Alicia Raeburn is a freelance writer and content marketing strategist at Alicia Raeburn Writing. Her writing covers health,wellness, marketing, travel, and food and has been published in Lonely Planet, Matador Network, Everyday Health, Design & Decor Magazine, and more. When she's not writing, she spends most of her time playing with her rescue dog, hiking, kayaking, sampling the latest food joints and traveling.
Click to read more posts about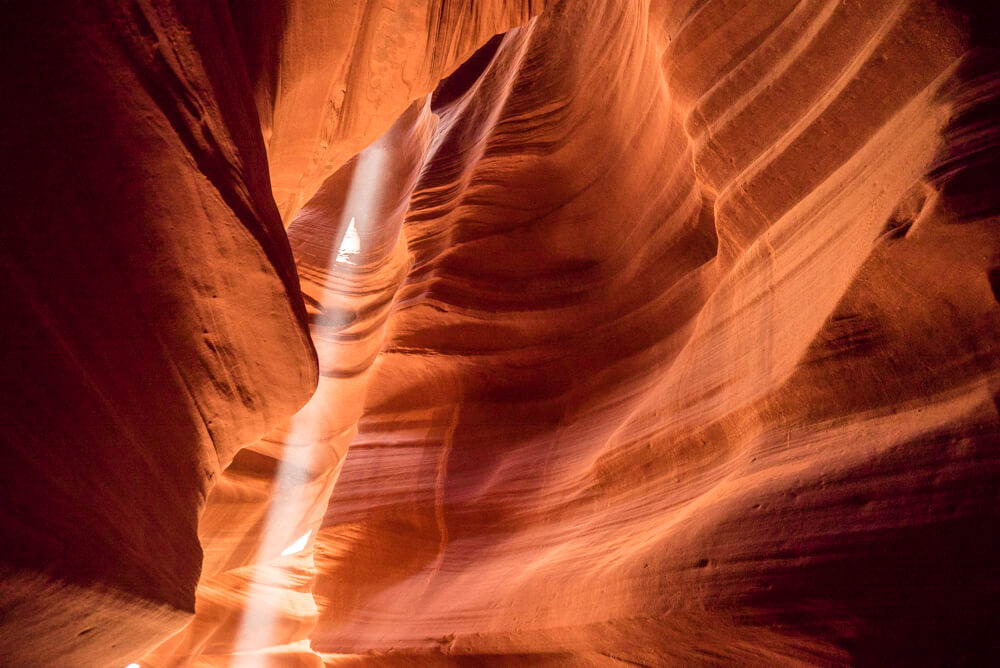 The USA