This guest post was written by Samantha Shea, a local Miami Beach resident:
Practically everyone has heard of Miami Beach. it's the vacation spot beach that will make you feel as close to the Caribbean as you can get in the US.
While sunning yourself in the never-ending sunshine is one way to enjoy it, Miami Beach has enough activities to make all types of travelers fall in love with its unique sub-tropical vibes.
After living in the area for 5 years, I've gotten to know it well. Here are a few of my absolute favorite things to do in Miami Beach:
1. Chill Out on South Beach
You can't visit Miami Beach without spending some time on the city's most famous stretch of seaside.
Situated along Ocean Drive, the most poppin' area of South Beach is from 1st Street to 16th Street. A "muscle beach" which is a free outdoor gym where many extremely fit people work out daily, is near the 8th street entrance. It's some great people watching!
But the best way to enjoy South Beach is by just sitting in the sand, or in a beach chair if you prefer! It's possible to rent chairs, towels and pillows at various beach huts for about $20/ day.
2. Eat or Drink on Ocean Drive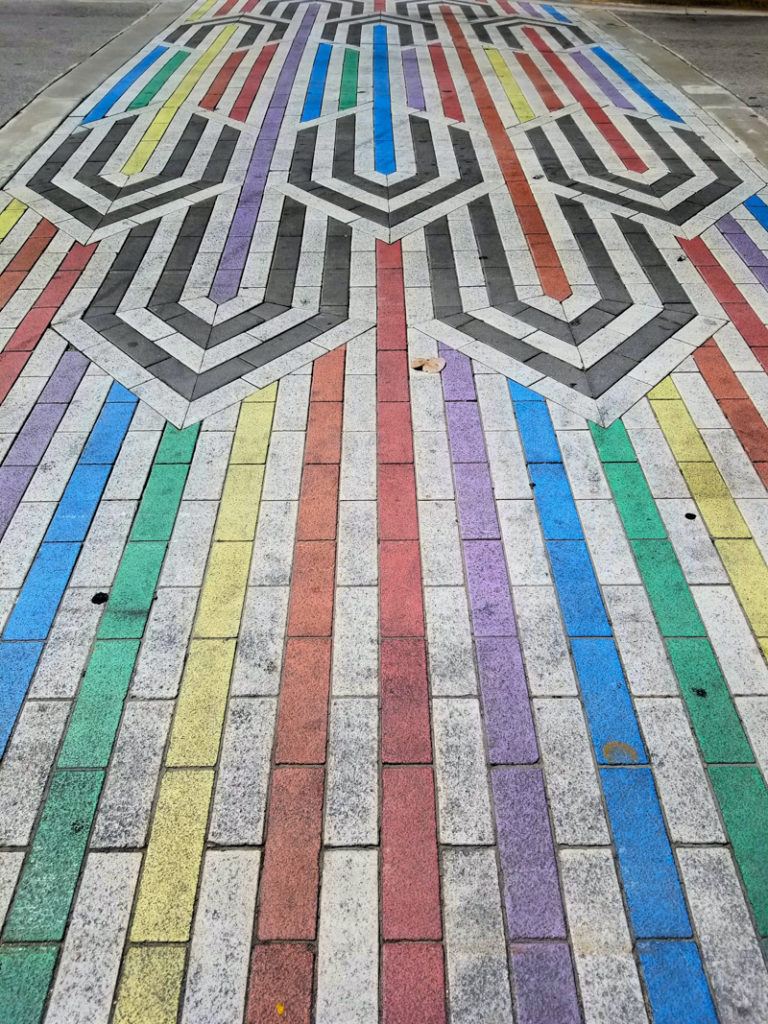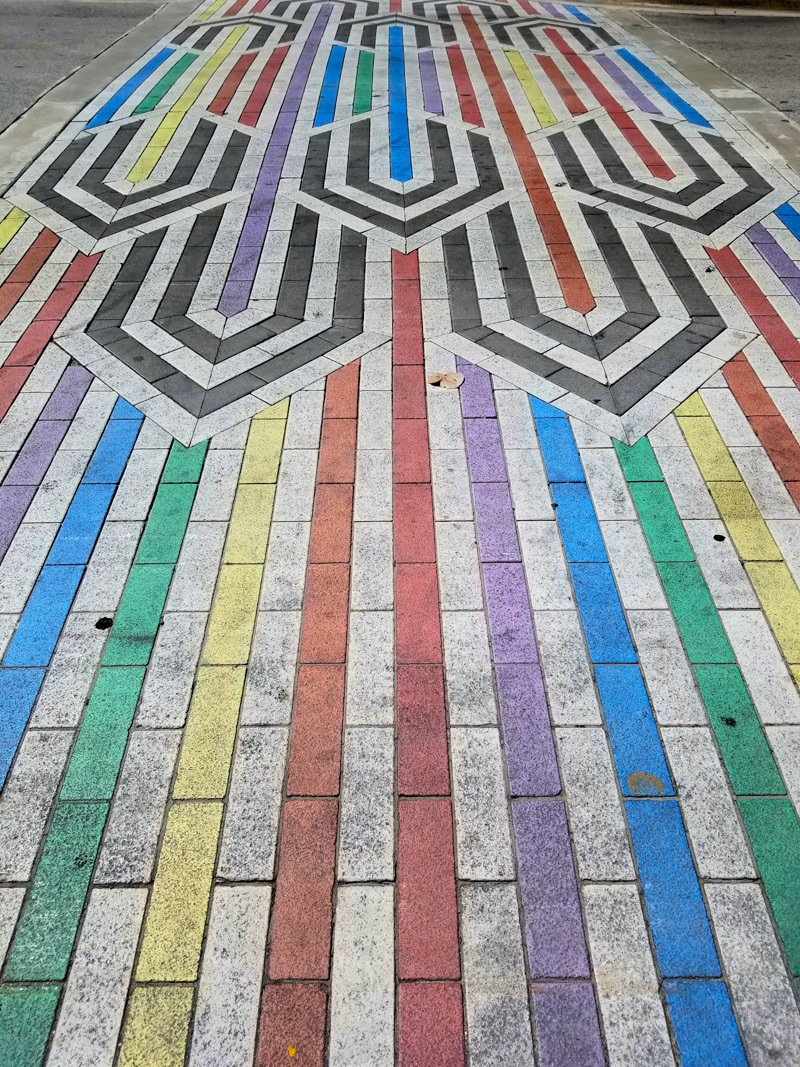 Ocean Drive is one of the most popular places to visit in Miami, and it's no surprise why. The bustling boulevard is where you'll find dozens of restaurants and bars mere steps away from the sand and surf
Along with getting a glimpse of its distinctive Art Deco buildings, the ideal way to enjoy Ocean Drive is to just walk through it, especially at night when certain places are lit up and South Beach as a whole is at its liveliest.
Getting a hotel on Ocean Drive might be pricey, but it's one of the best places to stay on Miami Beach. To be right in the thick of the action along with easy access to the ocean is unbeatable.
3. Catch a Sunset at South Pointe Park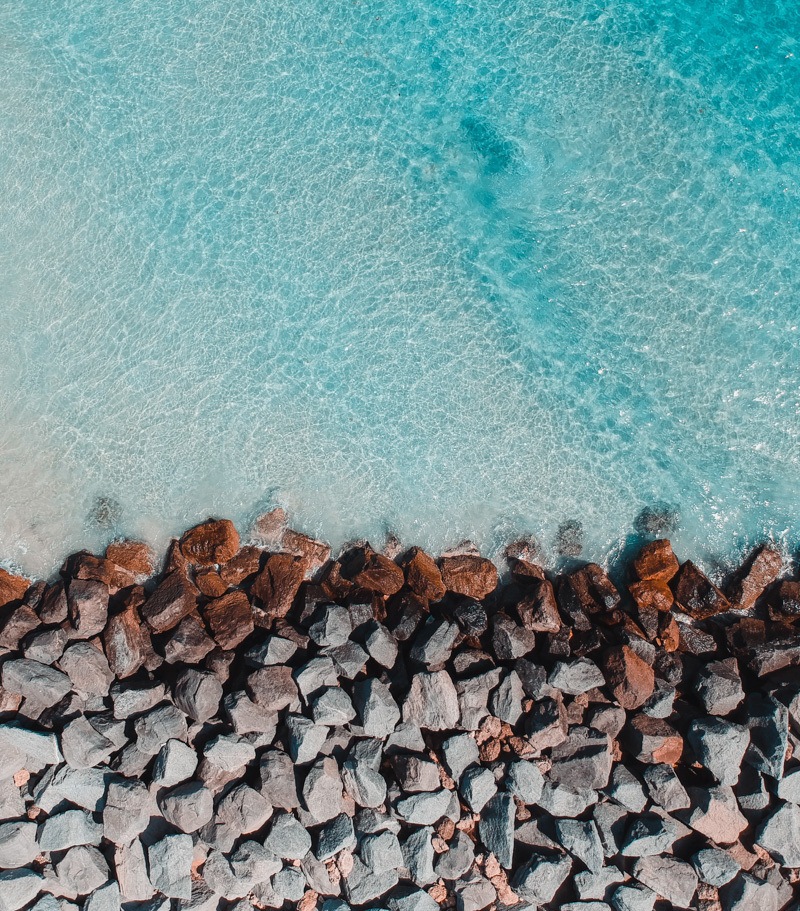 You'll find South Pointe Park, an "urban beach" with 17-acres and some of the best sunset views on South Beach, at 1 Washington Ave.
The park is at the southernmost tip of the island Miami Beach is on, and features a dog park, showers and of course, beach access. If you're into cycling or rollerblading, South Pointe is the ideal spot to get rolling, especially on week days when pedestrian traffic tends to be lighter.
4. Crack a Claw at Joe's Stone Crab
Joe's Stone Crab is one of the most delicious places to eat in Miami Beach. It's been open since 1913 and is well, well worth the high price tag.
Joe's is famous for its Florida Stone crab claws, though a wide variety of seafood (and other items) are on the menu.
If you want to catch this famous dish, keep in mind that the stone crab season only runs from October 1st to May 1st. After that- no claws, so if you love seafood, try to plan your Miami Beach trip around this window.
5. Take an Art Deco Tour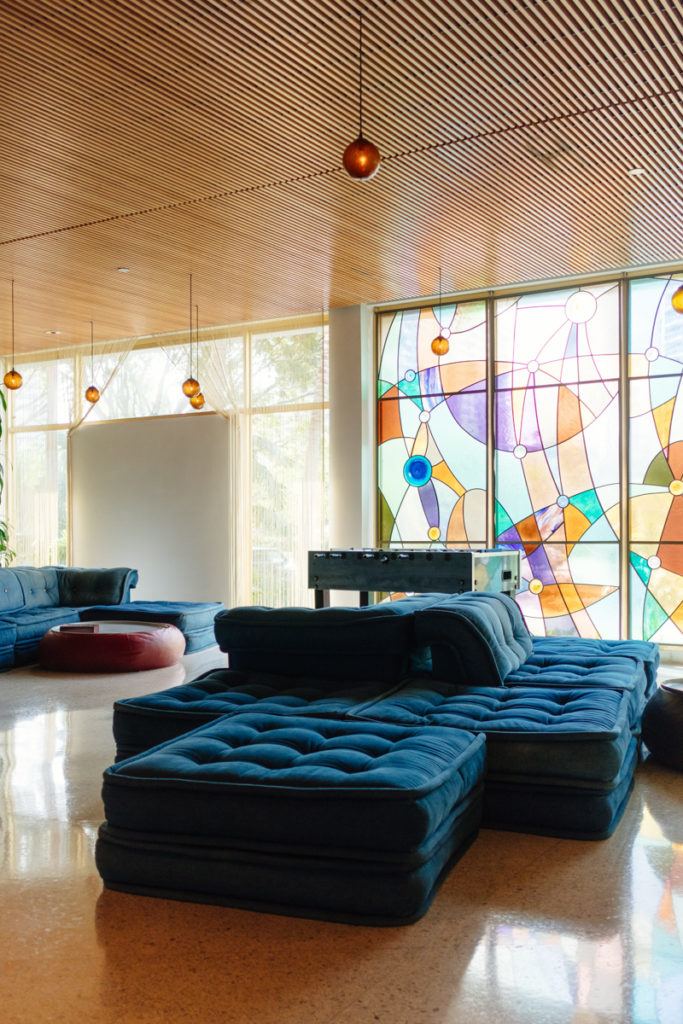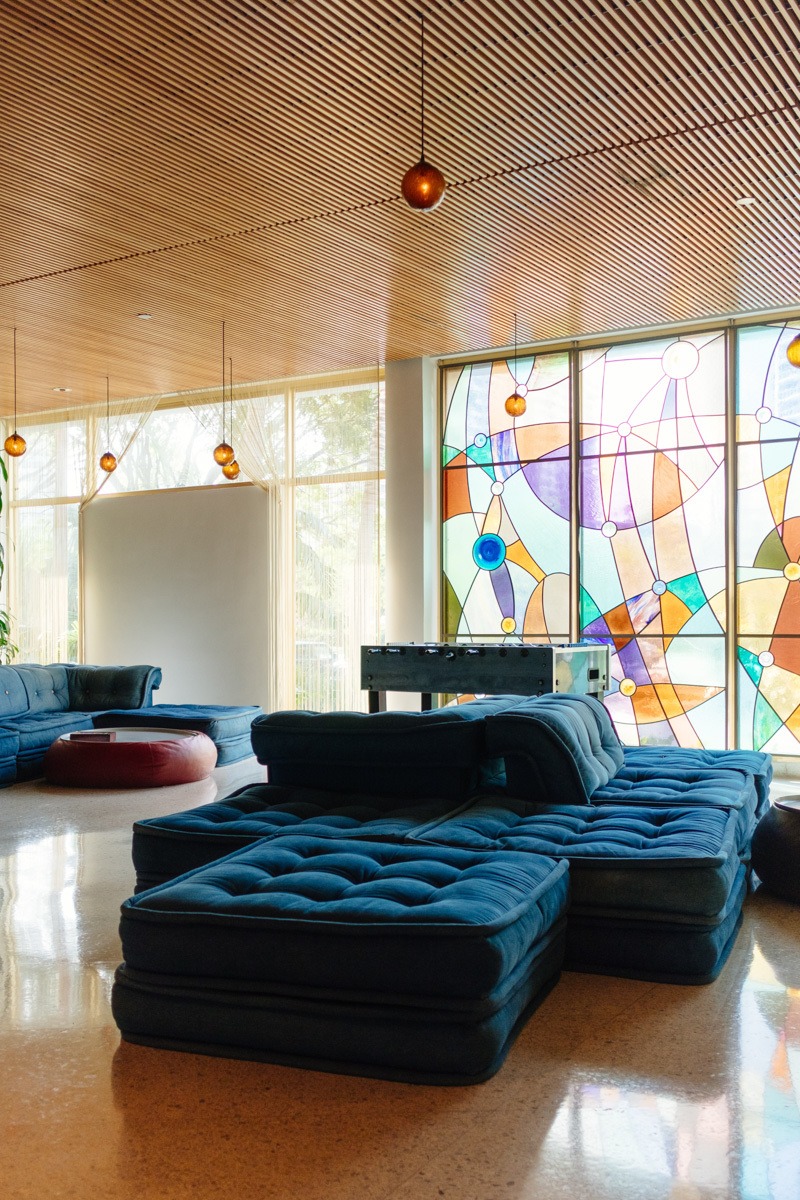 An Art Deco walking tour is one of those "can't miss" things to do in Miami Beach.
The city is known for the quintessential style of architecture that was a design favorite in the 1920s to1930s, and is the perfect place for travel photography.
While it's possible to do the walk by yourself with a fair bit of research, the best way to ensure you don't miss any historical stops is by booking an Art Deco Walking Tour, which should cost around $35 per person. You can also take it up a notch by doing it by bicycle, or by private vintage convertible.
6. Check out the Colorful Lifeguard Towers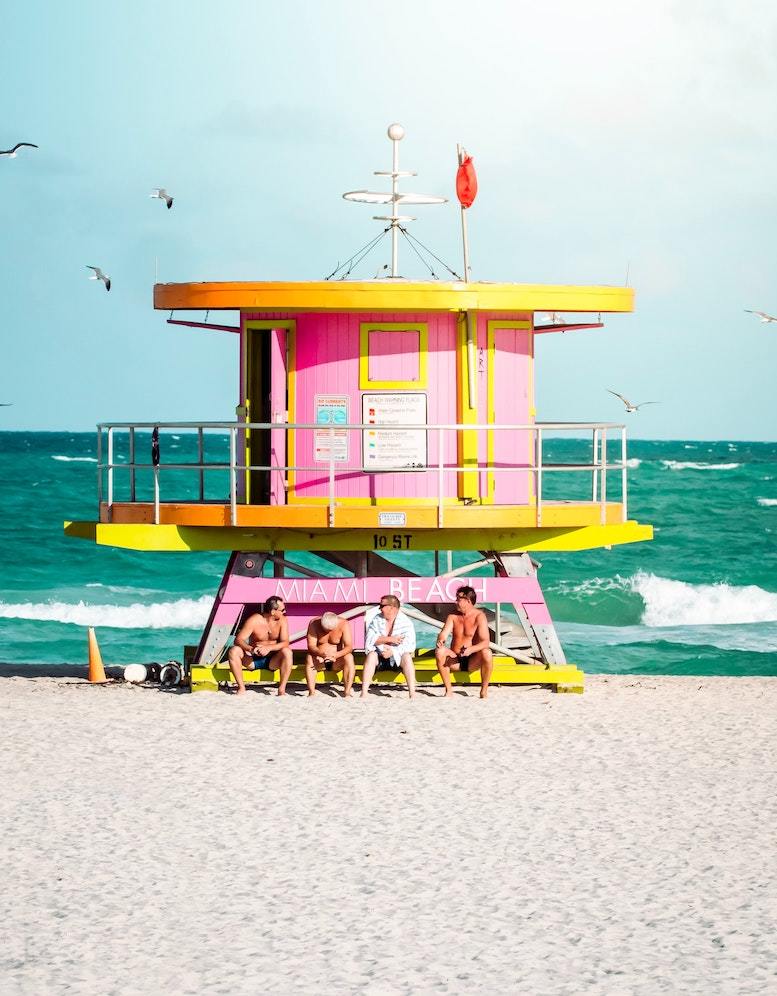 The lifeguard towers in Miami Beach are famous for a reason! They are so colorful and unique, creating the perfect photo opp. The 36 colorful towers are located from the tip of Miami Beach at South Point Park to 86th Street.
They were originally created to replace lifeguard towers that had been damaged by a hurricane in the 1990s and have since become an icon of Miami Beach.
7. Have a Night out at LIV
Inside of the Fountainebleu- one of Miami Beach's iconic hotels- is LIV, a famous nightclub known for- in normal times- its almost weekly performances by popular artists.
You can usually buy tickets for most shows, though it's also possible for girls to go with a promoter (who is allowed to bring in a certain amount of people in with them -for free- each night.)
For a big night out it's also possible to purchase a table at LIV, though this is reasonably priced only if you have a large group of people willing to contribute. Regardless, a night at LIV will certainly give you the full-on "Magic City" experience.
8. Shop at Lincoln Road Mall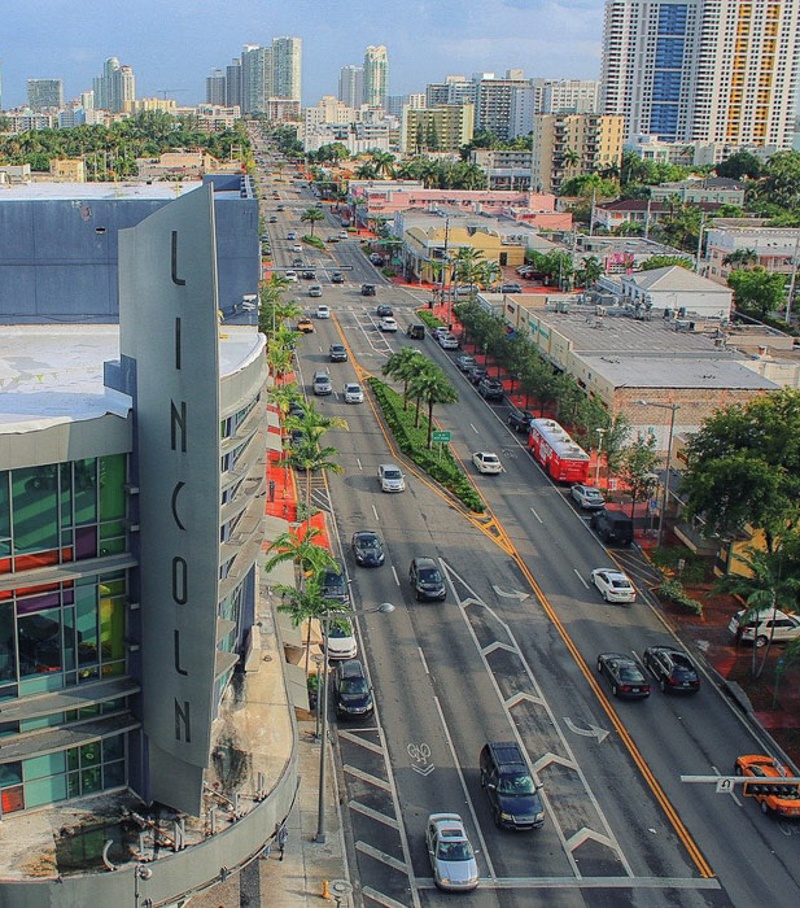 Lincoln Road is a walking-friendly outdoor shopping mall that has every major clothing store you can think of, along with numerous restaurants and ice creameries. The strip has been around since the 1950's and has a spot on the National Register of Historic Places.
Even if you're not in a buying mood, it's always fun to window shop in one of Miami Beach's best shopping areas.
It's worth eating on Lincoln Road at least once–while it might be home to any famous restaurants, there are tasty options ranging from sushi to pizza. You can also enjoy live music while strolling along if you visit at night!
9. Be Wowed at Palace
Miami Beach is one of the United States' most LGBT friendly cities and a visit to The Palace ensures a taste of this vibrant culture.
The Ocean Drive staple is known for its Sunday brunch drag shows, which might just make for the most entertaining meal you'll ever have.
You can catch the performances every Friday, Saturday and Sunday at both 11 AM and 2PM. Be sure to arrive early to get a good view of the action!
10. Visit the Miami Beach Botanical Garden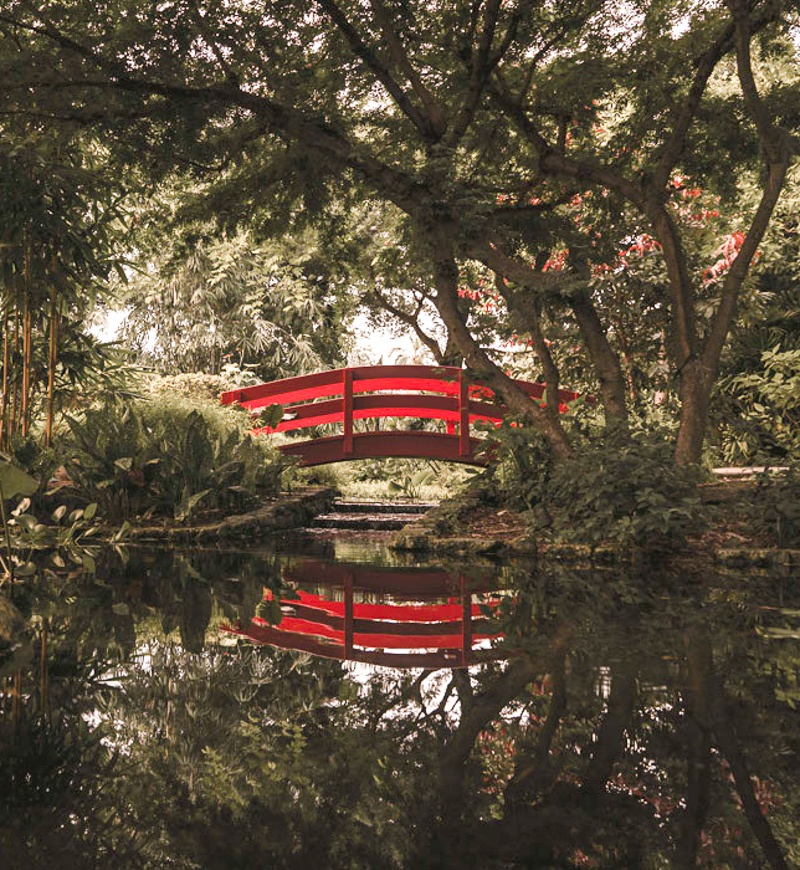 One of the top free things to do in Miami Beach besides posting up ON the beach is to visit the Miami Beach Botanical Gardens.
Free admission is currently available from Thursday-Sunday from 11AM-5 PM, though in non-Covid times hours are Tuesday-Sunday from 9 AM- 5 PM.
The grounds feature a tranquil Japanese garden, numerous fountains and ponds, and even an edible garden. Dial 305-423-1525 while walking through the garden or scan the QR codes found at each of the main stops to learn more about the history of the garden. Or if you prefer, you can arrange a guided tour for only a small suggested donation.
Since so many things to do in Miami Beach tend to be pricey, it's nice to have a green, intimate space to relax for free.
11. Brunch at Nikki Beach
One of the best foodie things to do in Miami Beach is to experience the many flavors and cuisines of Nikki Beach's brunch. From sushi, to breakfast items, to meats, a variety of salads, and much more it's legendary to say the least.
The best way to enjoy your NIkki Beach brunch is by way of a cabana or beach chair. They also serve unlimited champagne and mojitos, making it the perfect beach for a very "Miami" Sunday.
Make Your Nikki Beach reservation here
12. Swim in Peace at North Beach Oceanside Park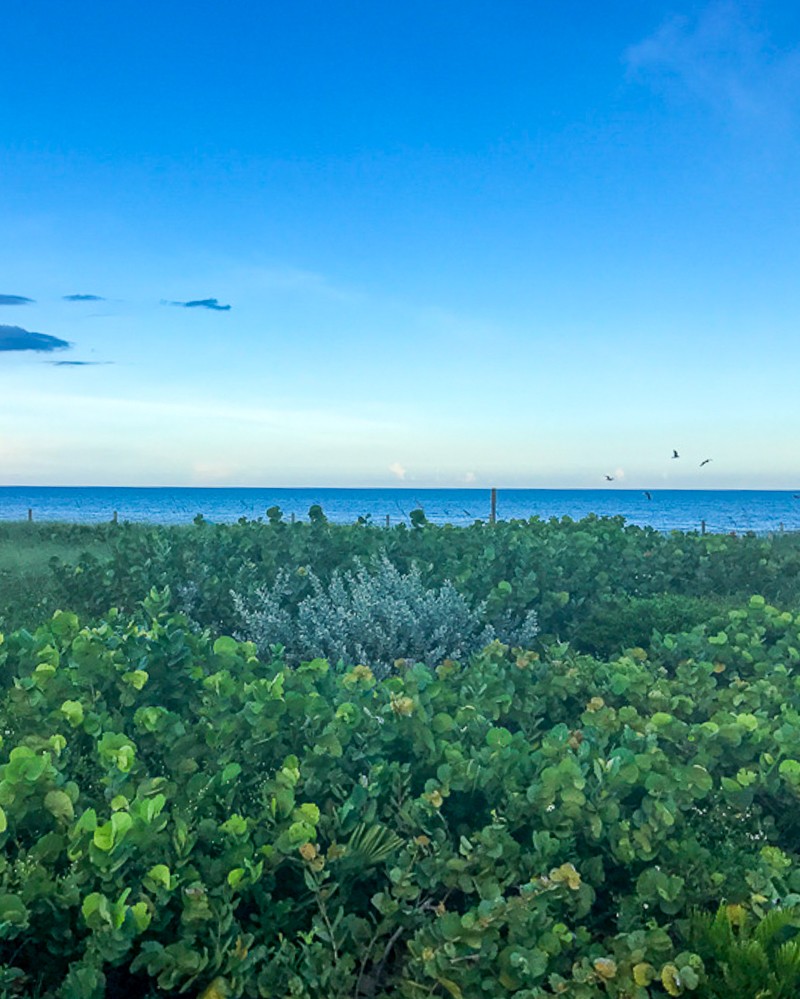 North Beach Oceanside Park is quite a ways away from the famous South Beach area, but it's well worth the drive.
Located around 80th street, the northern-Miami Beach park is not just a beachfront, but also has actual walking/cycling trails as well as grills. I spent more Saturdays than I can count here!
On weekdays, the park tends to be relatively empty and even on weekends, it's your best option on Miami Beach for a more relaxed experience. There's also plenty of parking lots around North Beach– unlike the tight and often full garages down South.
13. See the South Beach Holocaust Memorial
The Miami Beach Holocaust Memorial was established in 1985, and officially opened on February 4th, 1990
The memorial is a large arm outstretched to the sky with dozens of smaller figures clinging to it. As Miami Beach has one of the largest populations of Holocaust surviviors, this important and educational memorial seeks to show a piece of residents' history that should never be forgotten.
14. Walk, Run, or Cycle Down the Boardwalk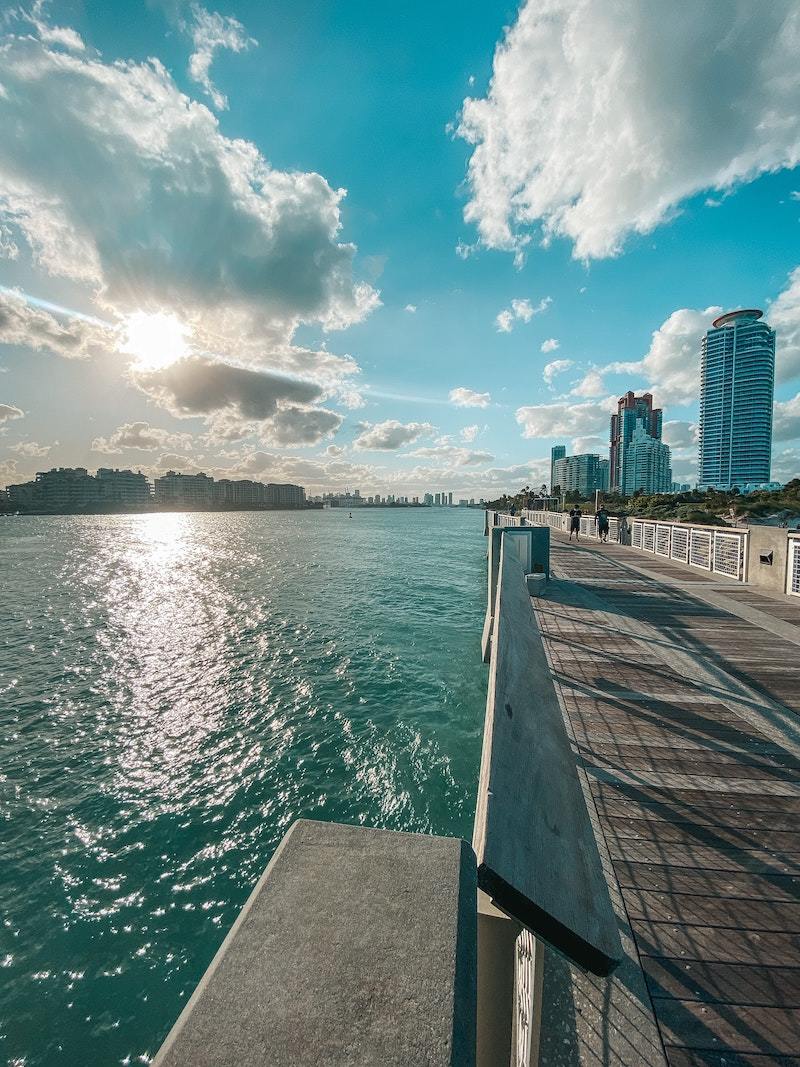 The Miami Beach boardwalk stretches 40 blocks and is one of the best trails in Miami. The trail passes through various beach fronts, parks, and has numerous outdoor showers along the way
Street performers add entertainment along the path, and in a city as populated as Miami, it's a breath of fresh air to be able to exercise in peace away from cars.
Plan your stroll or run for a weekday to beat the crowds as the boardwalk can get quite busy, ESPECIALLY on weekend afternoons.
15. Relax at an Ancient Spanish Monastery
The Ancient Spanish Monastery, which was built in Spain in the 12th century and then dismantled and shipped to the US in 1924, is another historical place worth visiting in Miami Beach.
It eventually found its home in Miami Beach and today is one of the most peaceful places on the entire barrier island.
The unique architecture and silent, lush grounds make for a nice place to while the afternoon away. The Monastery charges no entrance fee, and also holds Sunday church services for anyone who wants to attend.
16. Enjoy a show at the The Fillmore
The Fillmore Miami Beach at the Jackie Gleason Theater opened in 1957, and has been a source of Miami Beach entertainment ever since.
It used to be the home of various popular TV shows, and in non-covid times, has all types of musical acts.
From EDM to Latin music and pop favorites, pretty much all genres are represented here. If you're staying in Miami Beach long term or just coming for a short while, be sure to check out the lineup in advance. You never know who might be performing!
17. Skate Around at Basement
If you're looking for something to do in Miami Beach that you definitely won't find anywhere else – head to Basement. The nightclub is actually inside of a basement and has both bowling AND ice skating.
And don't worry about bringing your own skates- they have all sizes available to rent!
18. Consume Some of the World's Coolest Art at Art Basel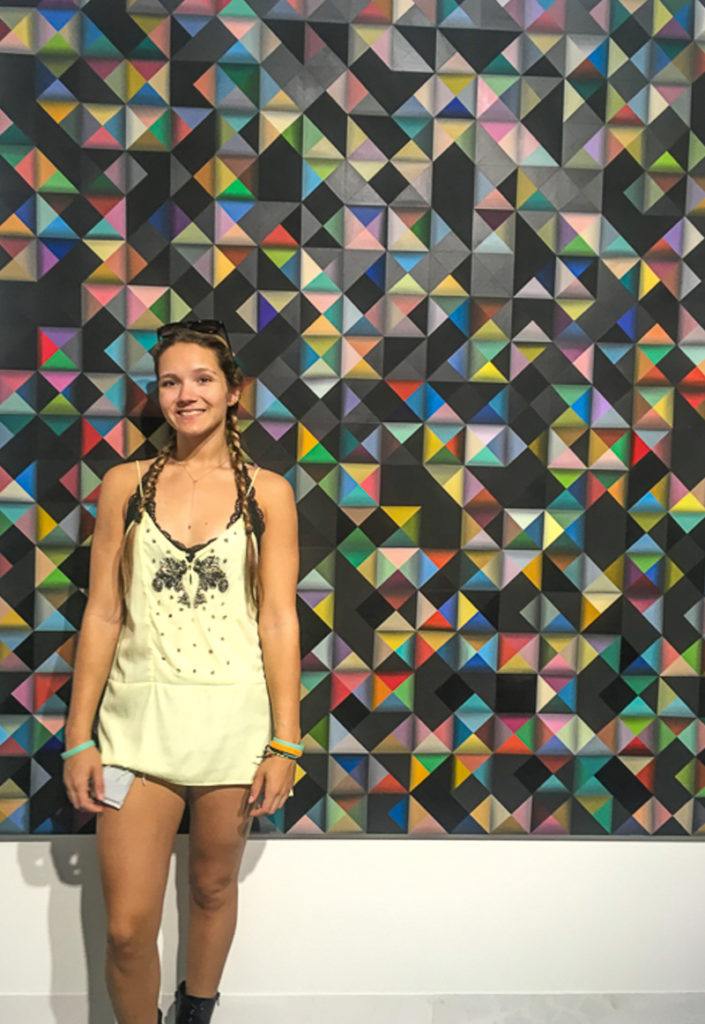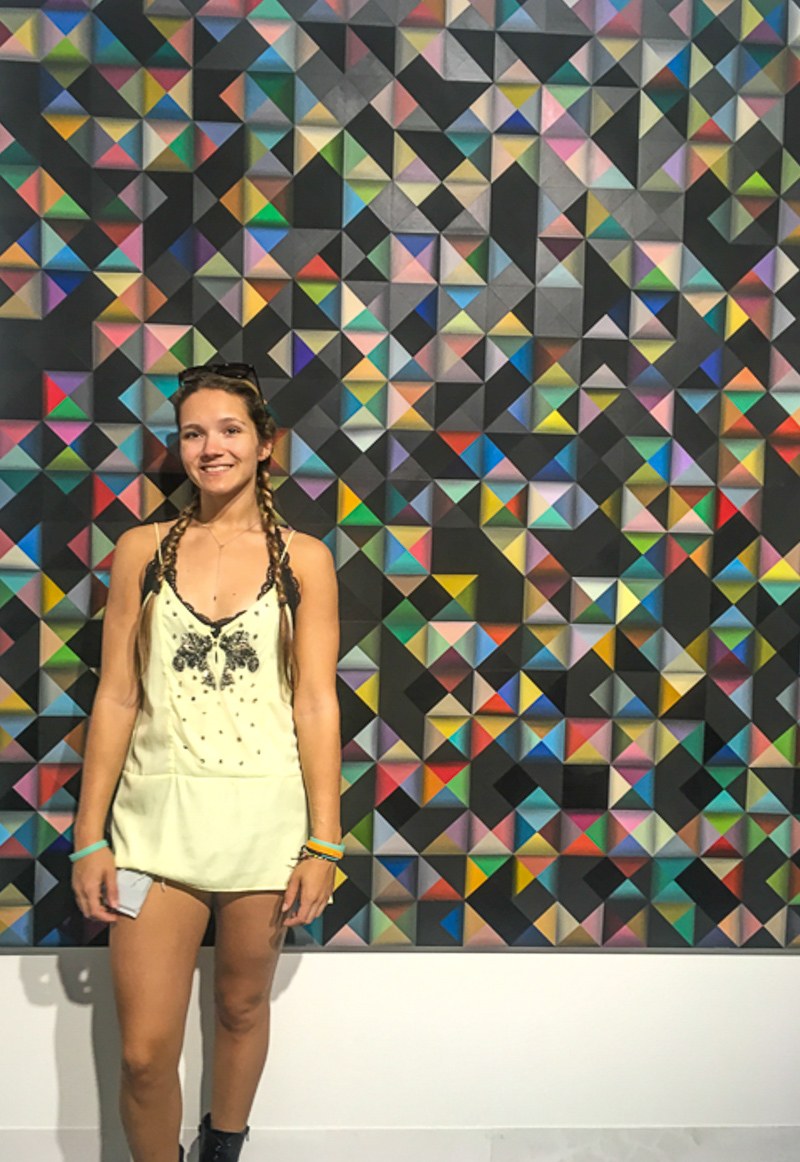 While you can't see it everyday, one of the best things to do in Miami Beach is to attend Art Basel, an art festival that takes place in December (December 2nd-5th 2021) each year.
The festival consists of dozens of contemporary art and music events all around the city, yet the expedition at the Miami Beach Convention Center is the centerpiece.
It's a good excuse to get dressed up and spend the afternoon working your way through some of the world's coolest art. For locals, "Basel Season" is always something to look forward to.
Plus, early-December Miami Beach weather is usually pleasant, making it a good time to come anyways.
Tickets typically cost between $40-$50 and can be purchased online or in person.
You can find out more about Art Basel here.
Map
Before I moved to Miami, I had assumed that Miami Beach was all about well… beaches. But as you can see, there's enough to do on the island city paradise to keep anyone busy for days.
If you're planning a trip to South Florida, let Miami Beach be your base. With tropical beaches, delicious food, historical sites, art exhibits and plenty of entertainment, it's sure to be a memorable time in one of the USA's most unique cities.
Pin me for later:
About the Author: Samantha is a full-time backpacker who left Miami in May 2019 to slow travel through Asia and beyond. She created the travel blog Intentional Detours to share her offbeat budget travel adventures in and around South Asia. Samantha is currently learning Urdu and hopes to visit every state in India and every province in Pakistan. For more off-beat travel inspiration, follow her on Instagram or Facebook. 
Click to read more posts about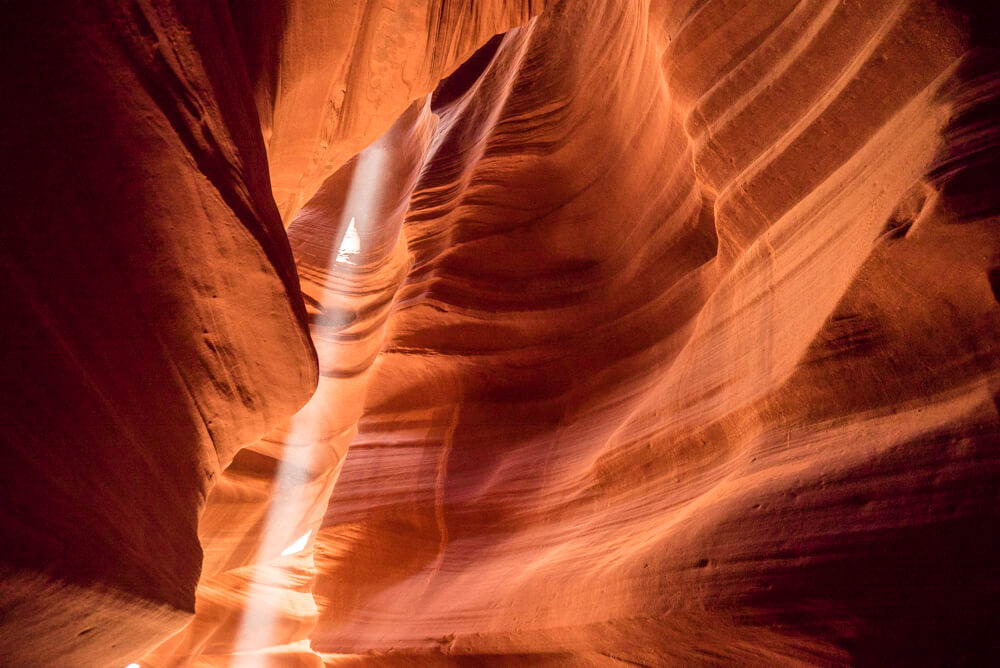 The USA