Now that we can finally see the light at the end of this dark pandemic tunnel, traveling is becoming more accessible. There's been a boom in both air and land travel, and therefore prices have been increasing on things like flights, car rentals, and accommodation. Many of us are dying for a vacation — but also wondering how to save money on summer travel.
We've got you covered with plenty of ways to cut costs on your upcoming summer trip — everything from clever flight hacks to frugal Airbnb alternatives.
Getting Cheaper Flights
If you're looking to travel internationally, your flight will most likely be your biggest cost. That said, it can also be the best way to save money, if you are able to find a deal. There are a few ways you can cut flight costs, big-time.
It is best to begin searching for international flights about six months in advance (three months for domestic flights). I always start by searching Skyscanner and Hopper (for which you have to download the app) to see what prices are like. Both sites allow you to set up an alert so you can keep an eye on the prices.
If you're traveling to Europe, consider looking for flights to and from Iceland, which are quite cheap right now. Then, look for flights from Iceland to your chosen European destination. You might have a gap of a day or two, which will allow you to explore Iceland a bit!
Being flexible with your travel dates is another way to save big on flights. Depending on the day of the week, the cost can differ significantly. Certain days of the week tend to be cheaper, particularly Tuesdays and Wednesdays. Keep your options open and you'll be able to choose cheaper flights.
Flights with layovers, particularly long layovers, tend to be cheaper as well. I actually don't mind long layovers if they are 12 or more hours and somewhere I've never been before. In fact, I got to explore Tokyo for a day on my way back from Thailand when I was in college due to a 24-hour layover. With a bit of planning and an open mind, this can be a cool way to see a new place!
Renting a Car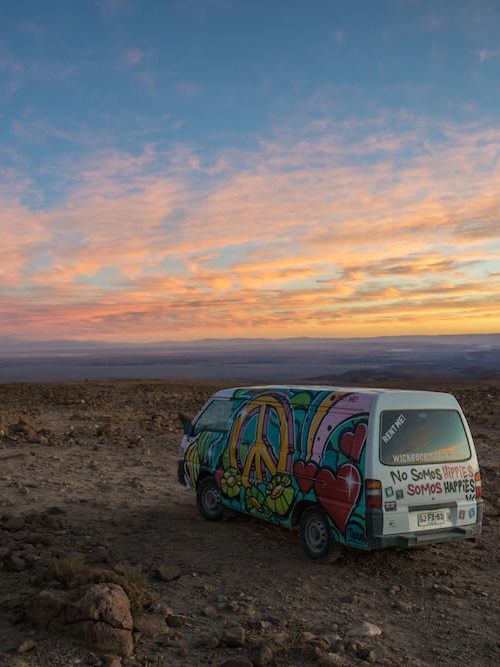 If you want to have the freedom of being able to drive at your destination, renting a car is the way to go. This can be a huge cost, but there are a few ways you can save money on your next rental.
One way to do so is to rent your vehicle from an off-airport location. If your destination has a decent public transport system or Uber, you can easily search for a rental company that has a location other than the one in the airport, where typically the wait is longer and the prices are higher.
Consider searching for smaller, mom-and-pop rental businesses at your destination, which tend to be much cheaper than larger rental companies. This is a great way to support the local economy too! These often won't be available in the airport, so make sure to also plan how you'll get there.
Another great way to rent a car for cheap is using Turo, which is a lot like Airbnb but for rental cars. The site allows you to rent from private owners, often for a fraction of what it would cost to rent from a large company.
Driving Instead of Flying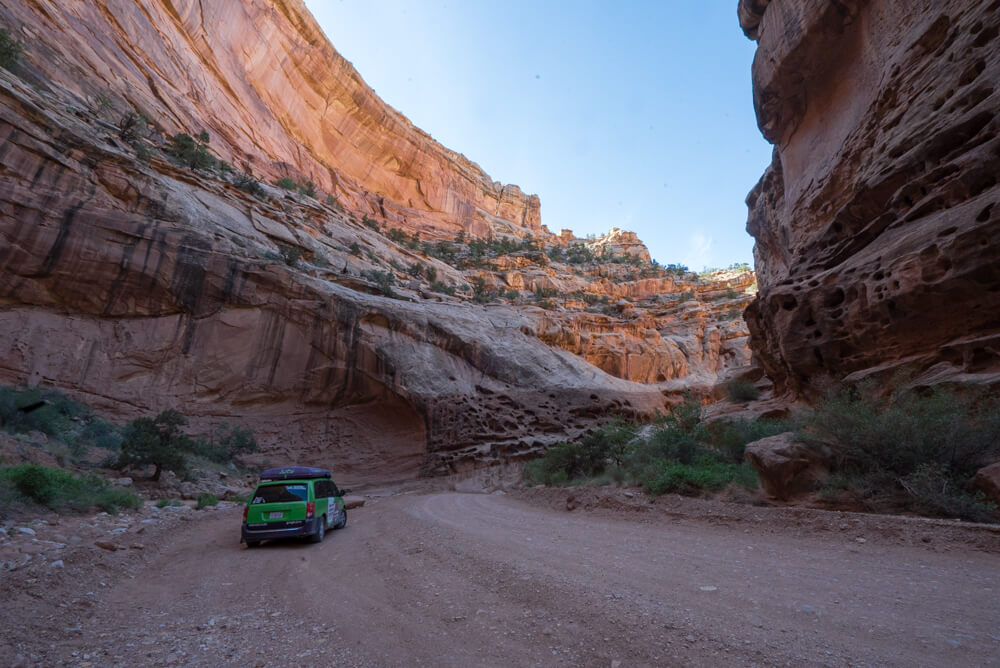 Especially if you're taking your own vehicle or splitting costs on an RV rental with friends, driving to your destination can end up being cheaper than flying. Taking a road trip as opposed to a fly-in-fly-out situation can be fun and more adventurous. If you camp along the way and bring food to cook over a campfire, your trip could end up costing far less than a round-trip flight.
Check out RVshare or Outdoorsy for rentals, which are kind of like Airbnb for RVs. Keep in mind that gas prices are unpredictable, just like airfares.
Ridesharing Options
Depending on where you are traveling to, your ridesharing options can vary. While Uber is the most well-known ridesharing platform, there are others that are cheaper and just as easy to use. Lyft is one that is available almost anywhere in the US where Uber operates, and it has a nearly identical user experience; it can also be cheaper than Uber, depending on where you are.
Another option is BlaBlaCar, which is sort of like carpooling with strangers. It connects people with private cars to other passengers in order to share costs. It operates in several countries; I've used it in Mexico with great success.
Accommodation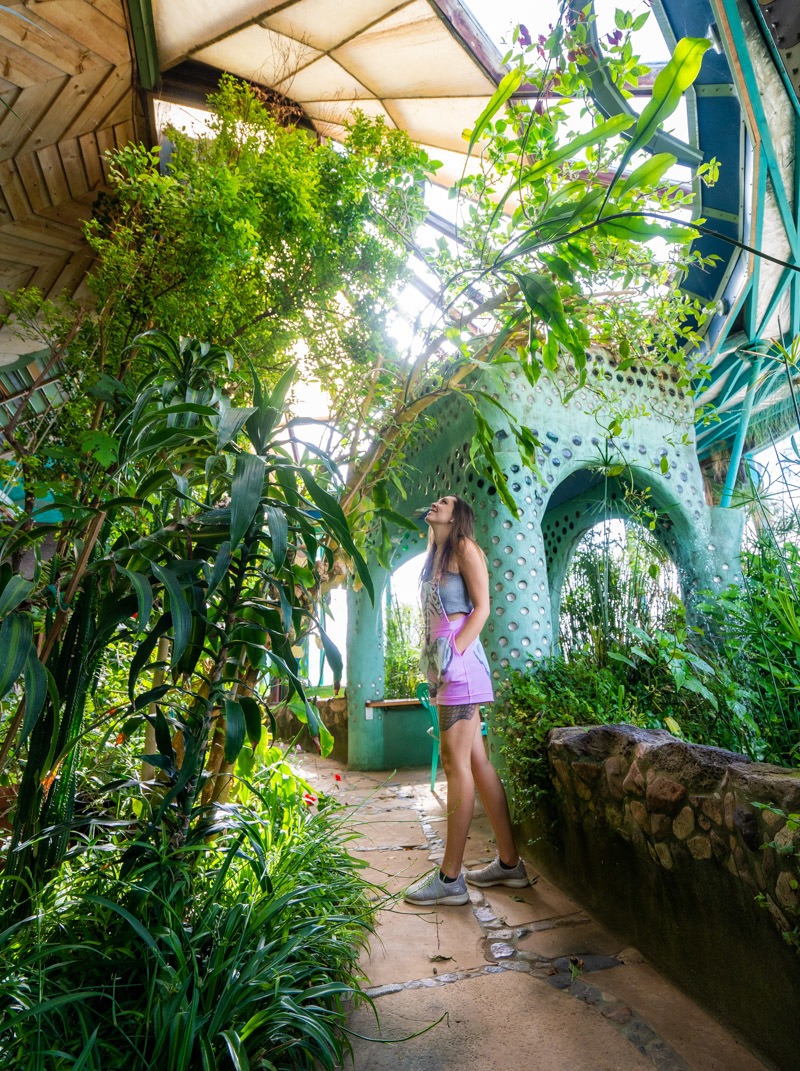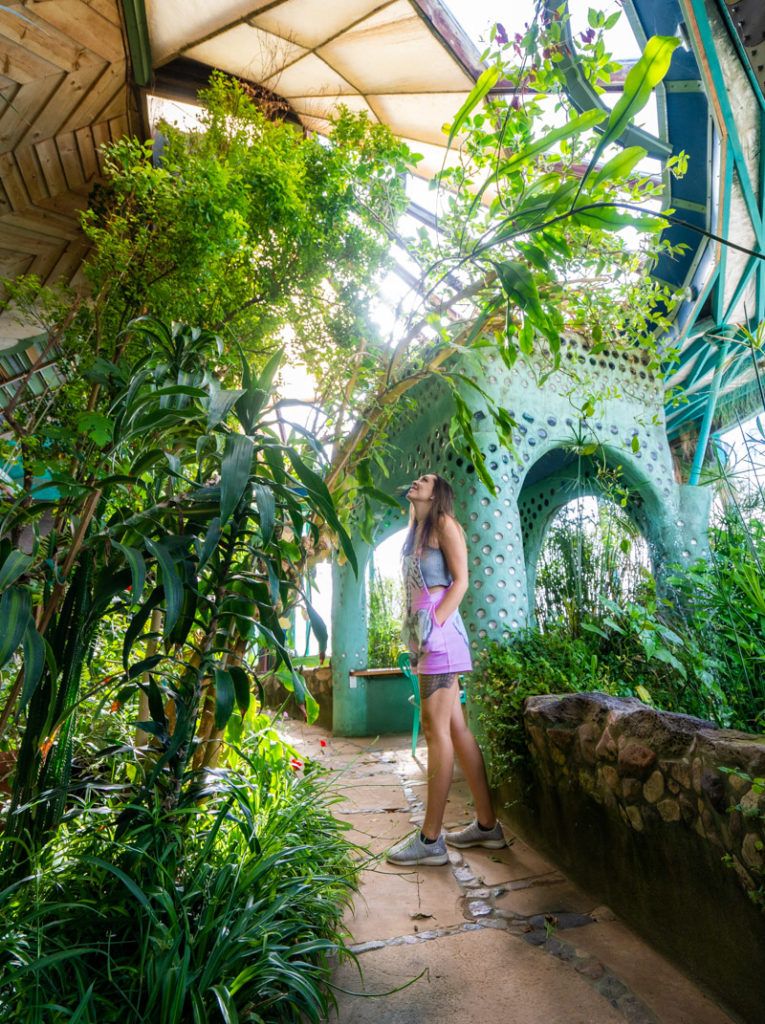 With the uptick in travel bookings, sites like Airbnb may have fewer affordable options this summer. Getting your accommodation booked several months ahead of time is a great way to lock down an Airbnb rental, but if you are in a pinch, you aren't completely out of luck.
Glamping Hub is a stellar choice for more comfortable outdoorsy accommodations at an affordable price. Camping with your own gear or at a Glamping Hub site is a wonderful way to save money on accommodation and sometimes can feel more luxurious than a hotel stay. Don't believe me? Check out our Camping Hacks and Genius Camping Ideas posts. You'll see what I mean!
If you're early in your planning process, consider if you'd like to save costs on accommodation by inviting a few friends along and renting a cabin or vacation home on Airbnb or Glamping Hub and splitting the cost. Having a full kitchen is another way to save money, as you can cook your own food.
You can also search for campsites, cabins, treehouses, or campers on Campspace. This site enables private landowners to rent their spaces, much like Airbnb.
Couchsurf
I can't tell you how many times I've met travelers who raved about Couchsurfing. I've never tried it myself, but I always keep it in the back of my mind if I am in a pinch and need to cut travel costs.
Its basic principle is promoting cultural exchanges without involving money. Hosts offer their spaces on the website, and surfers can browse based on their chosen location.
While some people are all for this, others are really skeptical. After all, planning to crash on a stranger's couch can sound a little bit risky, especially for solo female travelers. Luckily, the Couchsurfing platform is set up to help surfers choose wisely. There are references from other surfers on a host's page that you can read through before choosing a host that feels like a good fit.
To use the Couchsurfing platform, there is a very small membership fee of about $15 per year. Considering how much you could save on accommodation, this fee is minimal. There are also other sites, such as BeWelcome and Horizon, that operate similarly but are less known.
House Sitting or Pet Sitting
If you're itching for a vacation and want to cut costs drastically, try house sitting or pet sitting. TrustedHousesitters is a site where you can register as a sitter and get free accommodation in exchange for your house-sitting or pet-sitting services. If you don't mind being responsible for someone else's space or their pet, it's an excellent way to save money. There is a yearly membership fee, which is relatively affordable considering how much you'll save on accommodation.
If you're an animal lover, it's also a lot of fun. Often, people who seek house sitters or pet sitters will be very hospitable and give you plenty of insider tips on your destination as well. We've got a full guide on House Sitting where you can learn more.
Cheap, Delicious Eats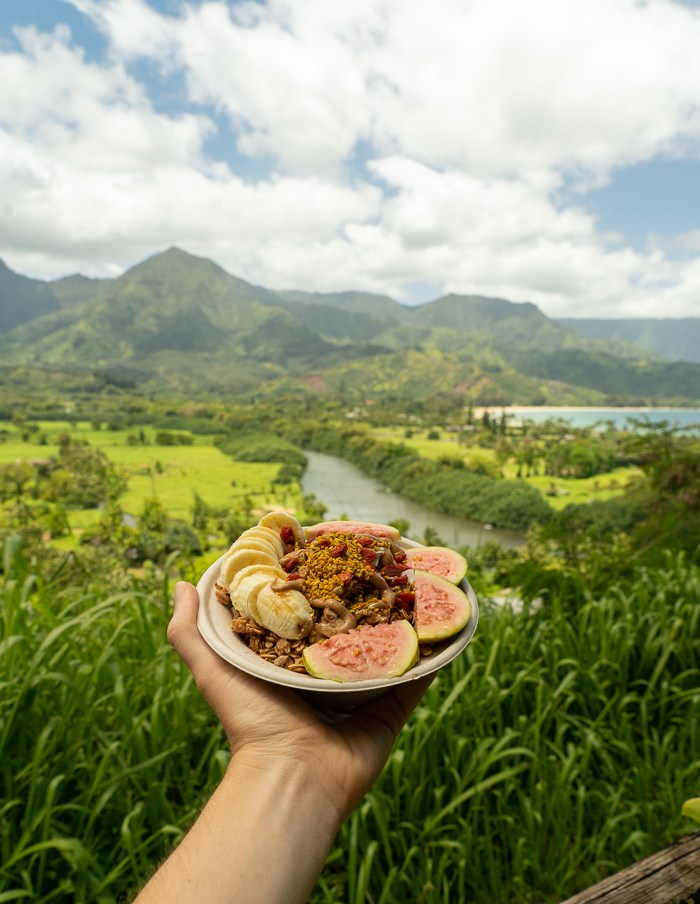 My previous point about choosing a rental with a kitchen applies here as well. Being able to purchase your own groceries and cook your meals at your rental can save money, big-time. This is especially true if you are traveling in more expensive destinations such as Europe or even the United States, where eating in restaurants can be quite costly.
As for eating out, I recommend researching restaurants before your trip and choosing a few that you know you definitely want to try, even if they're a bit of a splurge. Even though a special restaurant may seem like a luxury, having a really mind-blowing meal can be a highlight of your trip. I like to treat these occasions like an experience, rather than just a meal. For example, last time I visited Mexico City, I took myself on a date to world-famous Pujol (which I made a reservation for three months in advance), and although it would normally be totally out of my budget, I regret absolutely nothing. The entire experience was perfection.
The key here is having a mix of higher-end, handpicked restaurants and cheap go-to stops. I'm not one to gamble on a restaurant that just looks good on the outside; I've learned that many mid-priced restaurants are quite mediocre and not worth the money. That's why I look for a few really stellar restaurants I absolutely have to try and then go for street food, market stands, or home-cooked food for the rest of my meals.
I did this in Mexico City by having free breakfast at my Airbnb, eating lunch at market stands, and planning nicer dinners with friends (and alone). I ended up spending less than I would have if I'd had all three meals at mid-priced restaurants.
This might not be doable in every destination, but you might be surprised at how delicious the food at cheap mom-and-pop establishments can be. In Latin America, Southeast Asia, and Africa, I've found that open-air markets are where I've had some of my best meals. These markets don't exist everywhere, so some other options might be food trucks, dive bars, or simple hole-in-the-wall joints.
The key here is finding out what dishes your chosen destination is known for and where to get them. Sometimes these famous dishes are humble, wholesome meals that you can find for very cheap. Ask locals where to go and follow their lead.
Free Activities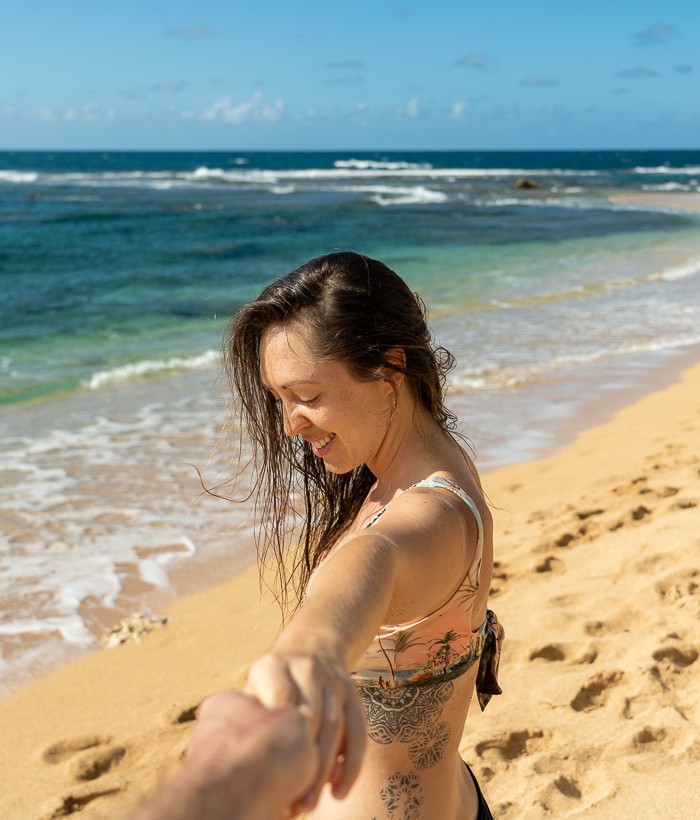 You might be surprised at how many free things there are to do in your chosen destination. Since we often have it in our heads that travel is quite expensive, we might forget that some cities are boiling over with free activities.
I suggest starting off your trip with a free walking tour, something you can find in just about any city. This way, you can get your bearings in a new place and scope out any free things to do. Ask your guide if they have any recommendations, too.
Research your destination ahead of time to see what is available. A city's tourism website will often advertise free events on its calendar. Do a Google search to see if there are any free museums, or if museums have certain discounted (or free) days.
Pin me for later:
Don't let sticker shock during your post-pandemic travel planning discourage you from finally taking a vacation. There are plenty of things you can do to make travel more accessible. After all, I think we could all use a bit of an adventure right now!
Do you have any money-saving tips for traveling this summer? Let us know!
Click to read more posts about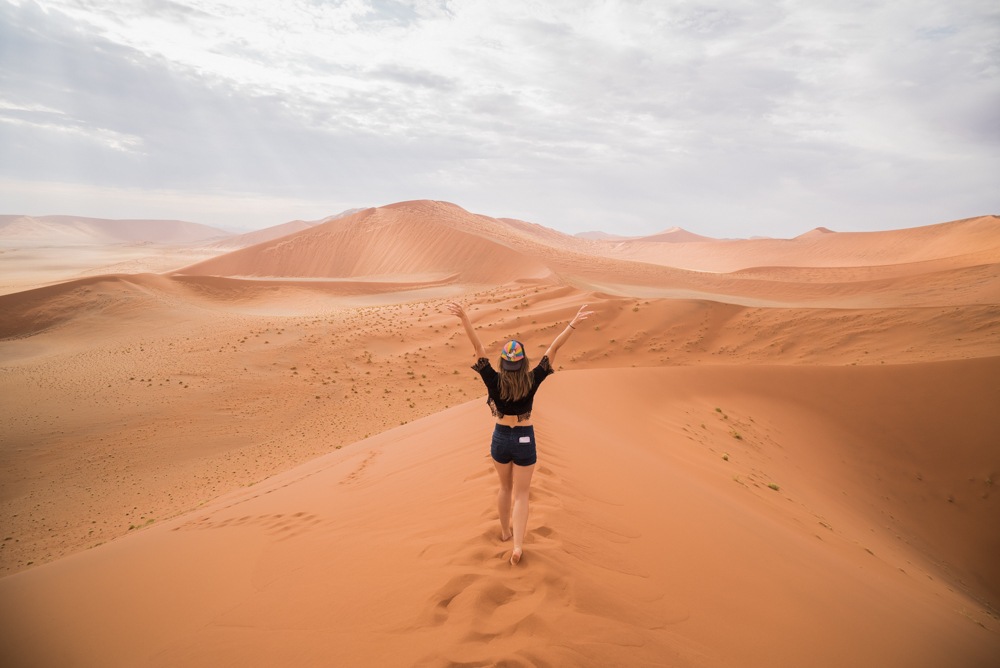 Travel Resources