There is certainly some stiff competition for the most beautiful places in the United States, and even more so for the most beautiful states! (I'm sure we've all got a bit of state pride in us, but that's not what this list is about.)
If you ask me, most other countries cannot compete with the USA's astounding scenic diversity. Even so, I often forget what we have here in our own backyard. Can you relate?
In case you need a reminder of how stunning this country is, here are my top 15 beautiful states:
15. Florida
Sometimes I feel like it's kind of unfair that Florida gets to be as pretty as it is. I mean, come on: white-sand beaches with turquoise water in the Florida Keys, plus insane mangroves and the Everglades? It's no wonder why so many Northerners and Midwesterners flock to Florida in the winter months.
When I say Florida is a stunner, I'm specifically talking about the parts that are still relatively untouched and preserved.
Besides the gorgeous Everglades, Big Cypress National Preserve is one of the places that makes Florida stand out. Yes, Big Cypress is swampland, and I know that might sound unappealing, but the namesake trees of this national preserve are absolute beauties and deserve some recognition.
Also, Florida may be known for its beaches, but many of the most popular ones were actually constructed with artificial sand. That's not really my thing, so I'd say the best beaches are in the Keys, where they are more natural. Dry Tortugas National Park in particular has some of the best coastlines of the entire state and is also the ideal spot to snorkel — an underwater adventure here will show you that Florida is just as stunning off-shore as it is on the beach.
14. Michigan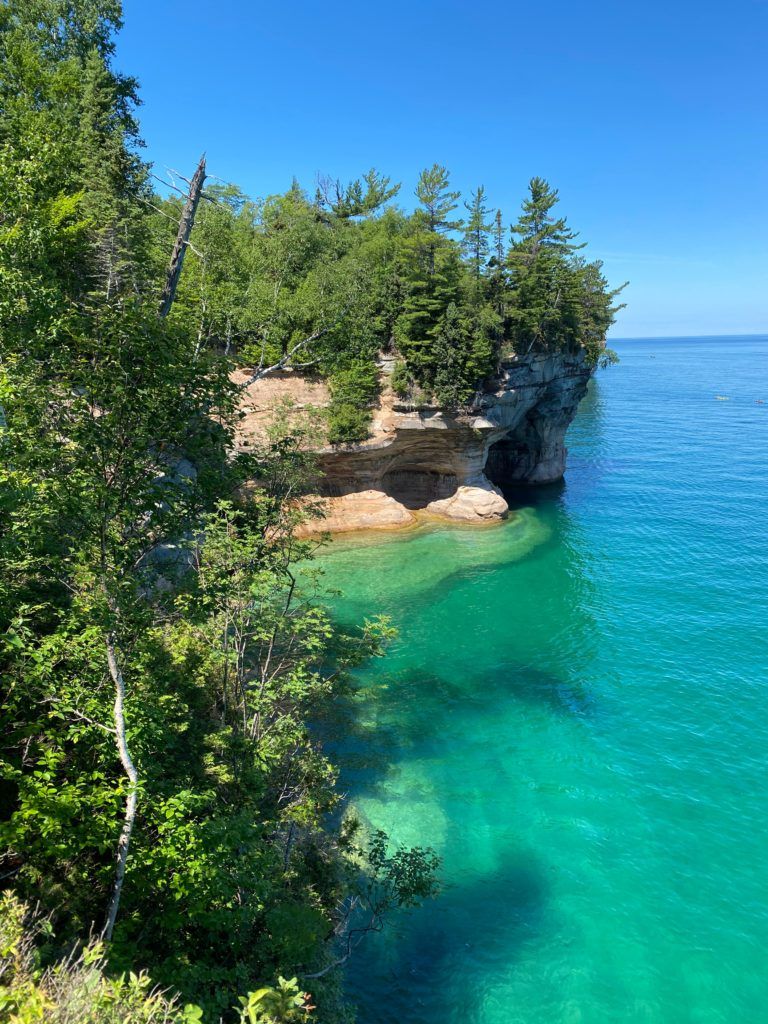 This one might come as a surprise to you if you aren't from the Midwest. As a proud Midwesterner myself, I consider Michigan to be this region's crown jewel. The state's nickname is "the Great Lake State" due to its abundance of large freshwater lakes. In fact, the state has over 11,000 of them!
Michigan's beauty is spread out on both its upper and lower peninsulas, which have quite different landscapes. The lower peninsula has pristine sandy beaches along Lake Michigan, with craggy cliffs and neat lighthouses. The upper peninsula is more known for its thousands of acres of barely touched forests and wilderness.
One of the most jaw-dropping places in Michigan is the Pictured Rocks National Lakeshore on Lake Superior. There you'll find interesting rock formations, sandstone cliffs, sand dunes, and waterfalls. A summertime visit means plenty of camping opportunities, hiking adventures, and swimming. Winter, however, is when it really shines: the icicles that form along the shore are truly a sight to behold.
All of this is to say that Michigan is definitely the most beautiful of the Midwestern bunch, and its beauty hasn't been entirely spoiled by thousands of square miles of industrial farmland like its neighbors.
13. Colorado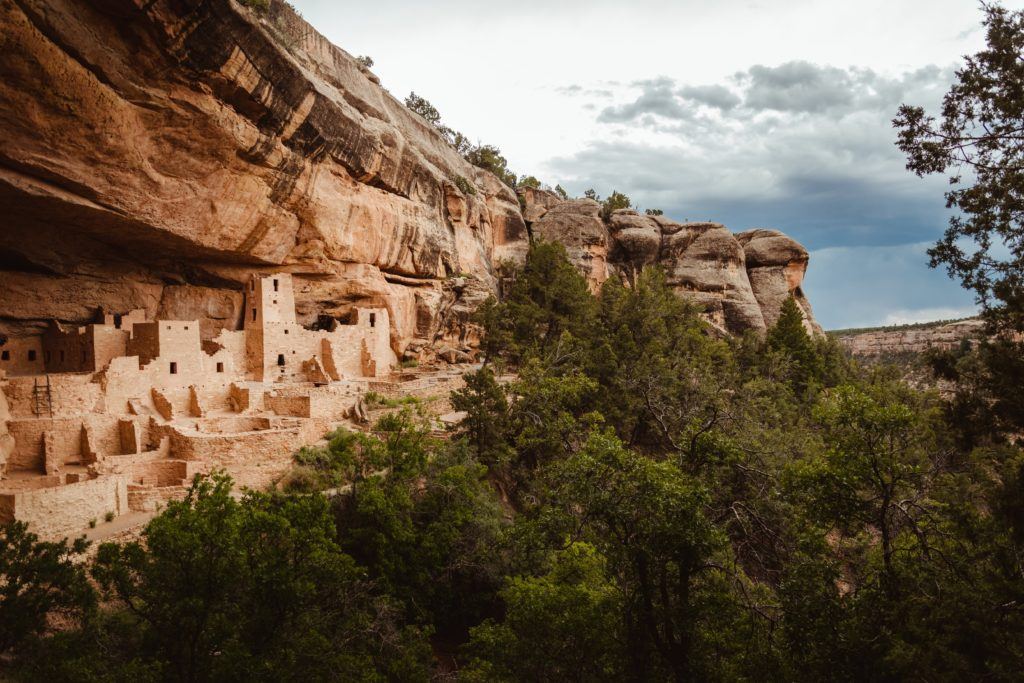 Colorado is home to some of the United States' highest peaks, with more than 50 of them reaching over 14,000 feet! The sheer number of astounding mountaintops in the state make it totally worthy of this list. On top of that, the dazzling mountain lakes are a joy to hike to.
While Colorado's prairies are reminiscent of its drier, flatter neighbor Nebraska, the western half of the state is full of green mountaintops, idyllic towns, unique rock formations, stellar wildflower blooms, and much more.
Colorado is also an extreme-sports enthusiast's dream come true. From hiking to mountain biking and every snow sport imaginable, it's got it all for every season. I mean, who wouldn't want to ski with those killer views in the background?
There's also some fantastic weather in Colorado. With 300 days of sunshine per year, plus over 300 inches of snow at the ski resorts, this state truly has the best of both worlds.
I know you're already reaching for your carry-on, so book that rental car and get ready for a sweet road trip through Colorado to see why it has made our top-15 list.
12. Maine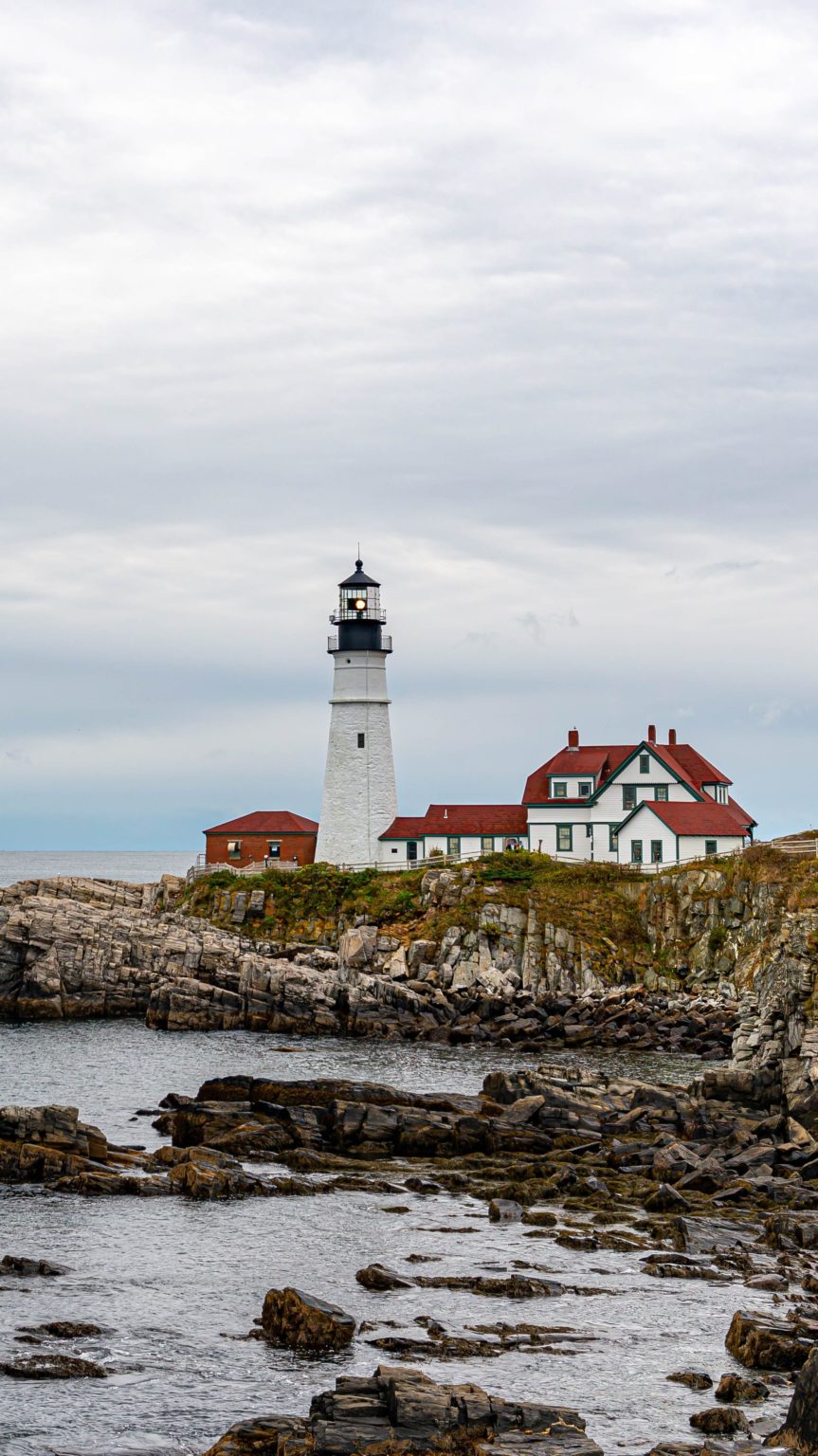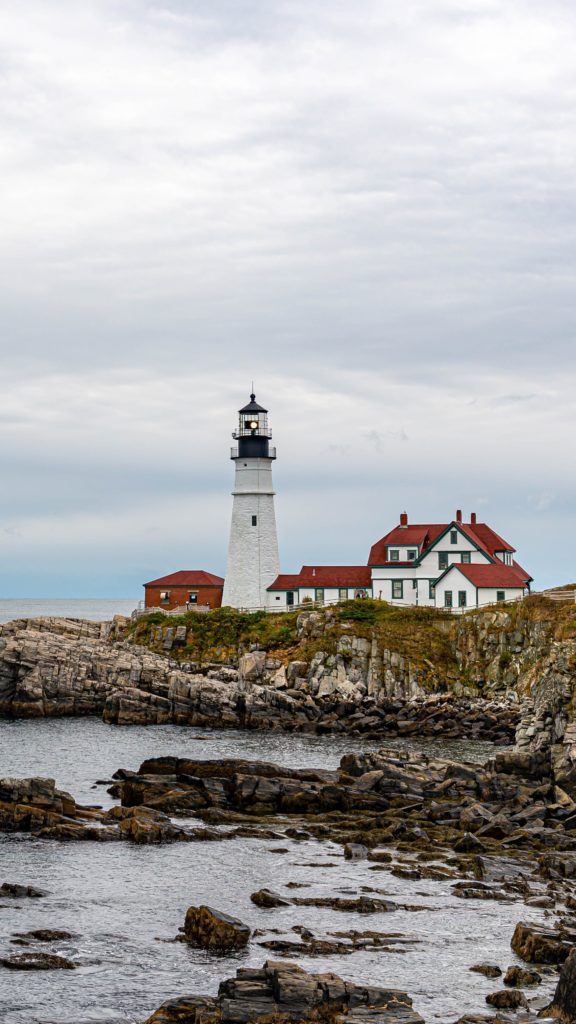 The pebbly beaches and picturesque coastlines of Maine stand out from its neighbors, not to mention the rest of the country. Romantic lighthouses along jagged, rocky cliffs inspire artists and photographers to capture their beauty.
Maine's Acadia National Park is one of America's favorites and warrants its sky-high expectations. The hiking trails that wind through mountains, along beaches, and into dense forests are truly some of the best in the country and do not disappoint. Some say fall is the best season to visit because of the dazzling hues of the changing leaves, but you can encounter beauty there in any season.
Another key feature of Maine's unique beauty is the literal thousands of small islands off its coast. Some are more inhabited than others (only 15 of them inhabited year-round!), and each of them has its own character.
Back on the mainland, you'll find towns and villages with colorful historic homes, kitschy shops, and plenty of Maine's famous lobster for sale. Wiscasset is known as "the prettiest little village in Maine" and is definitely worth a stop.
Add Maine onto your East Coast road trip and you may never want to leave.
11. Wyoming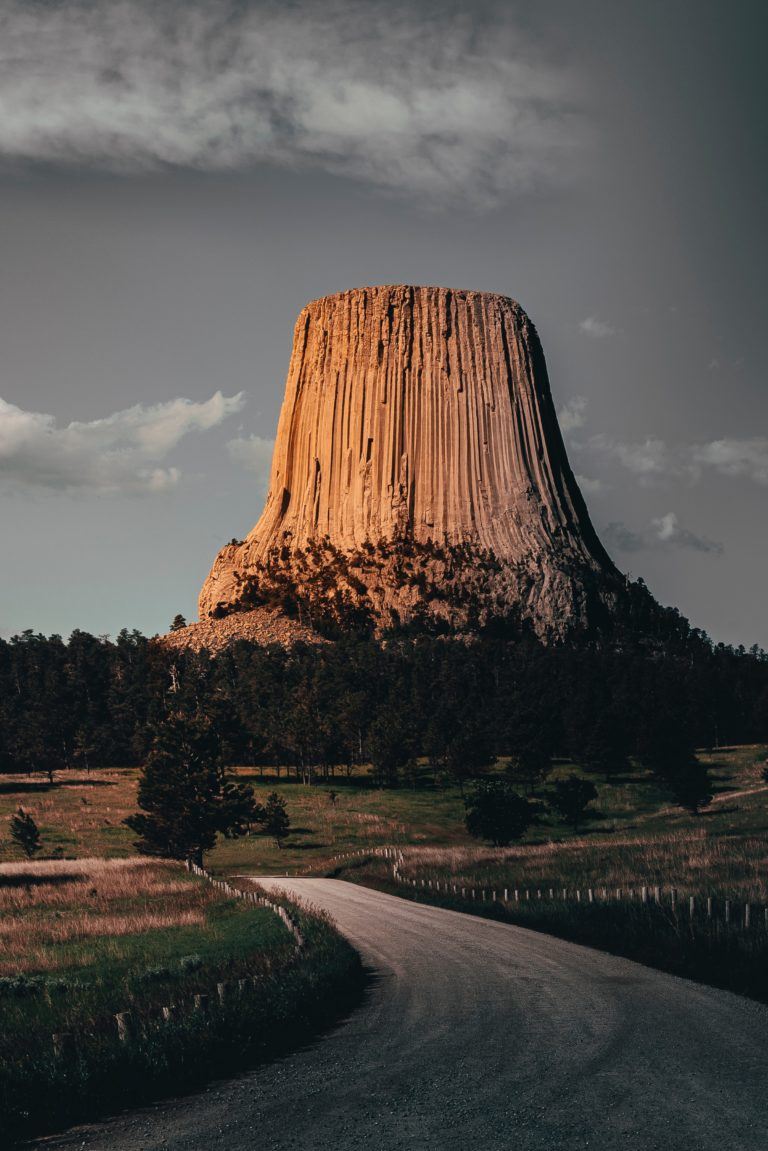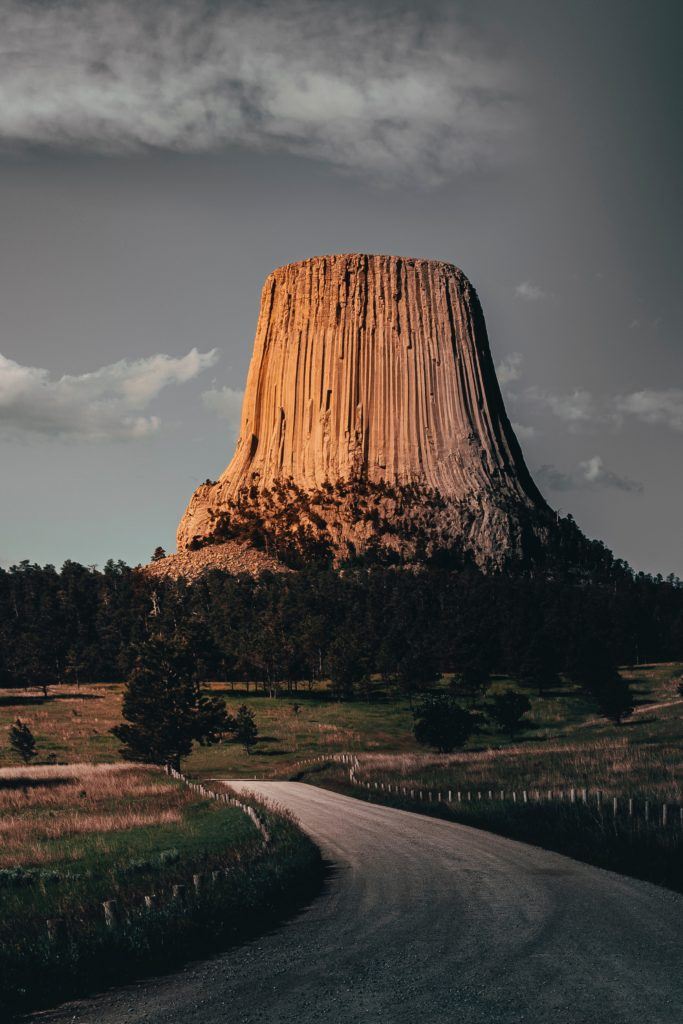 Wyoming is easily one of the most underrated states in the US. There, I said it. Best known for its prairies that go on for miles in every direction, Wyoming has a diverse landscape that often leaves visitors wondering why it doesn't get the recognition it deserves.
Take Grand Teton National Park, for example. It has some of the most incredible viewpoints in America but is often overshadowed by the highly popular Yellowstone. They both offer some of the most jaw-dropping landscapes in the state, and perhaps the whole country.
Wyoming is also home to small scenic towns like Cody, which has preserved much of its "Buffalo Bill"–era architecture and artifacts. With plenty of mountain ranges to explore nearby, it's the perfect addition to any adventure in the Cowboy State.
The first US national monument can also be found in Wyoming: Devils Tower. This geographic wonder resembles a gigantic tree stump, except it's made of solid rock. With green grass and miles of trees around it, it's truly a sight to behold.
10. North Carolina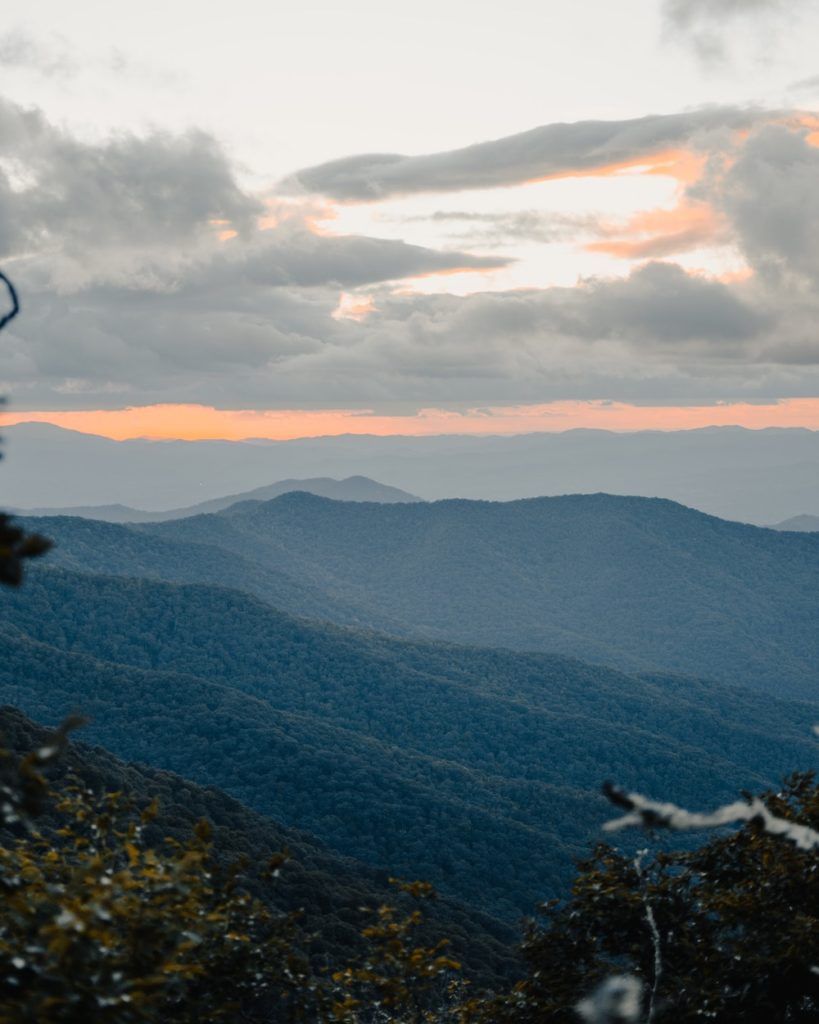 From the Blue Ridge Mountains to the west to the delicate beaches to the east, North Carolina's scenery makes it ideal for a road trip. Don't miss out on a journey to the Outer Banks, where you'll find quiet islands with sandy beaches and plenty of nature to explore.
Further inland, rolling green hills surround artsy Asheville, which is considered one of the most quirky places in the United States due to its mix of Southern charm and hip, boho vibes. This neat outside-the-box city is a great marker for North Carolina's uniqueness and can easily be visited on a budget.
One of this state's best features is the mountain scenery on the North Carolina side of Great Smoky Mountains National Park, one of America's most beloved. A visit to the Smokies is an absolute must if you're visiting the Tar Heel State.
9. Montana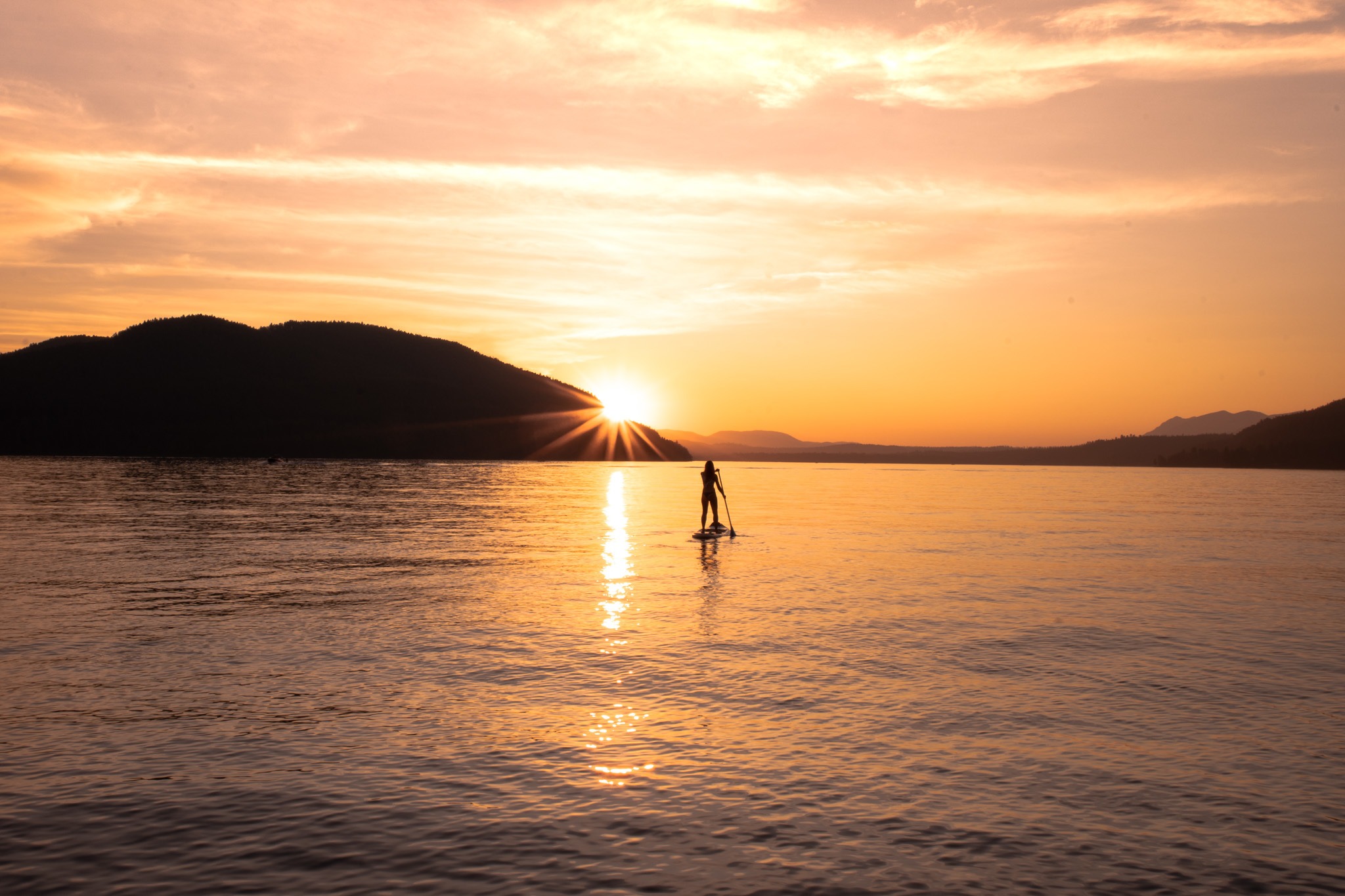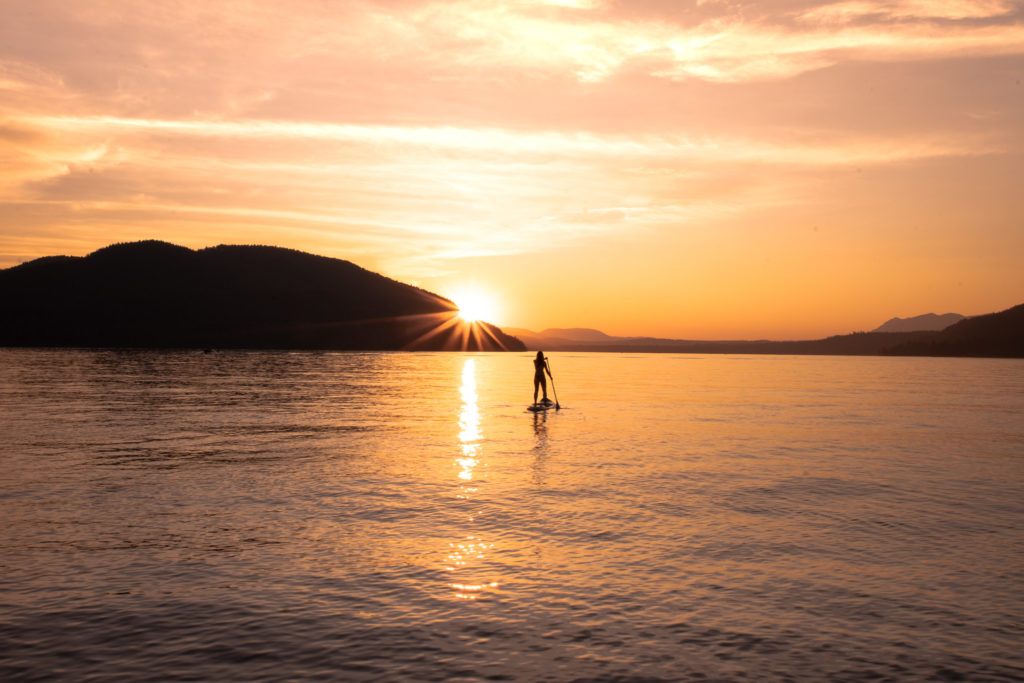 If this one surprises you, hear me out. Montana is known as the land of wide-open skies and vast ranches, the epitome of the Wild West. A trip there — one of the least populated states in the nation — could mean having a slice of heaven all to yourself.
Montana's crown jewel is the uber-popular Glacier National Park, home to some of the biggest and most impressive glaciers in the lower 48. Not only that, it's also where you'll find the most accessible natural wonders in the state, such as Lake McDonald, Hidden Lake, and the Highline Trail. For more ideas on how to make the most out of a visit, check out our quick Glacier National Park guide.
In addition, you have to check out Whitefish to experience a more artistic, hippie side of the state. This unusual town has a tranquil lake and great hiking trails, but it is most known for its holistic-health vibe, including meditation centers, sound bowl healing, and other wellness activities. For more on what to do there, check out our Whitefish guide.
8. Idaho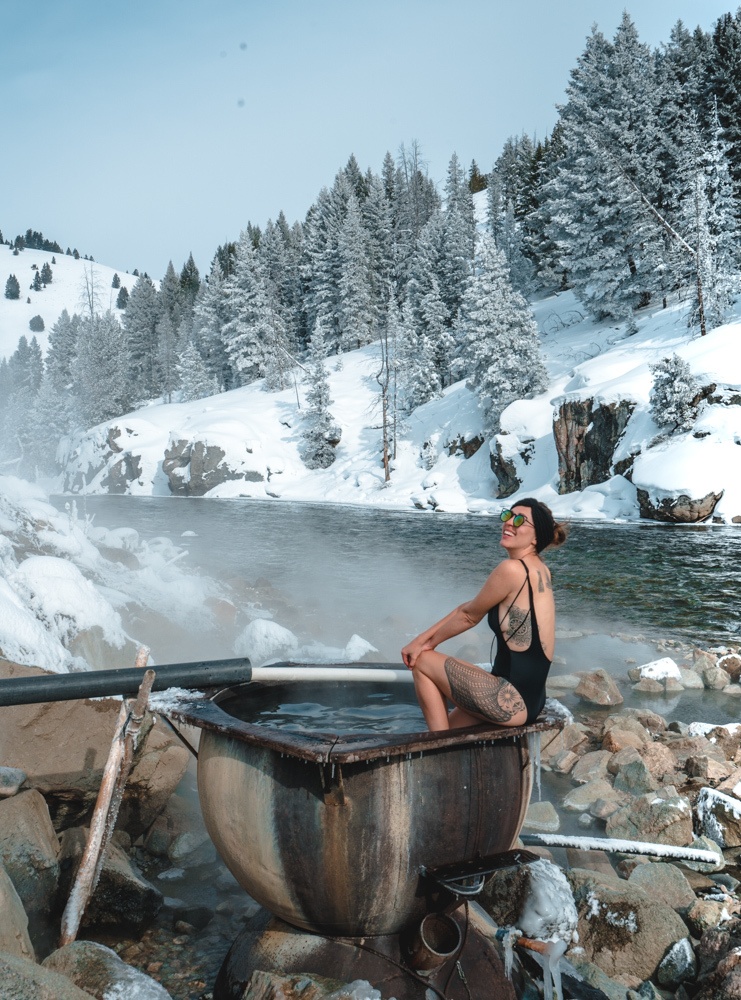 Idaho? You mean the land of potatoes? Yes! Idaho is another entry on this list that does not get the hype it deserves. That's why we here at BMTM consider this to be one of the United States' best-kept secrets. After all, it is the most beautiful place to visit in the winter.
Wintertime in Idaho is full of snowy adventures, set in some of America's most breathtaking landscapes. The white caps of the rugged mountains reflect the light of the sunset perfectly, and what better way to enjoy it than from one of Idaho's famous hot springs? The state has quite a few ski resorts — one of the best for skiing, snowboarding, snowshoeing, or snowmobiling is at Coeur d'Alene Resort in Coeur d'Alene.
If you're heading to Idaho in the summer, the scenery is just as awe-inspiring as it is in the winter. Head to the Idaho side of Yellowstone and you'll see what I mean. Not only that, you can fully enjoy the Bruneau Sand Dunes in the summer by sledding down them. Some dunes are up to 470 feet high! How's that for an adrenaline rush? This is one of the many locations that have earned their spots on the Idaho Bucket List.
All of these amazing places make for a stellar road trip, so check out our Idaho road trip itinerary for more inspo!
7. Oregon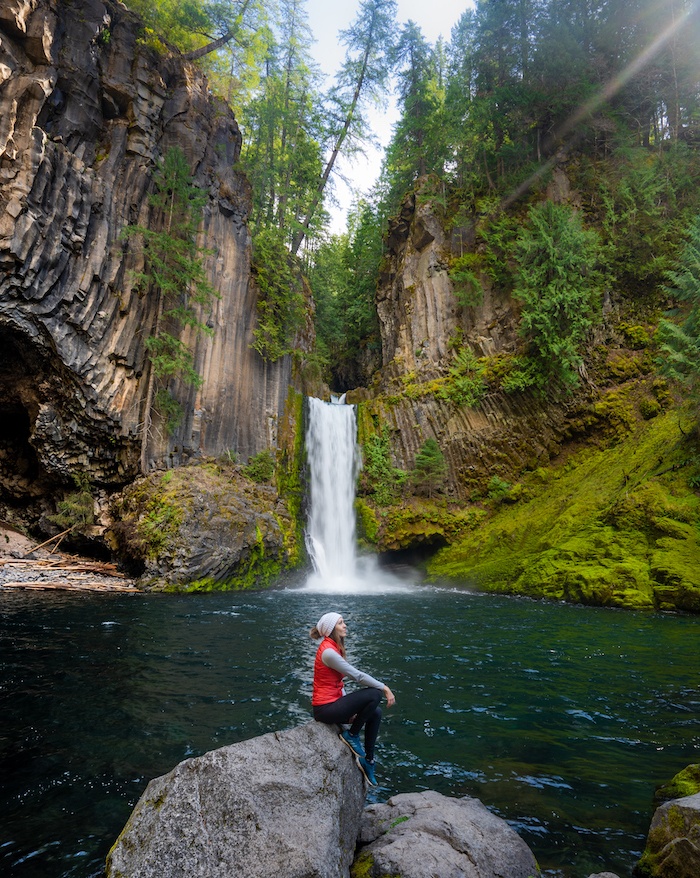 Oregon is a magnet for travelers that have a specific taste for the outdoors, and it's really no wonder why. Like its neighbors, the state has some of the country's most dramatic views and natural treasures.
As the rugged coastlines of California bleed into southern Oregon, temperate deserts slowly transform into the lush green landscapes that the Beaver State is known for.
A road trip through Oregon will take you to Crater Lake, circled by a 33-mile route with 30 overlooks. Further north, the North Umpqua River region will delight you with a whole host of waterfalls and even some hot springs. Looking for the perfect winter wonderland to ski or snowboard in? Head to Bend, where Mount Bachelor awaits you with the Northwest's driest powder for all your snowy activities.
The John Day Fossil Beds can also be found in Oregon. Not only will you find incredible fossils there but Painted Hills' colorful rock formations are totally unique to the area and are worth a visit.
6. Washington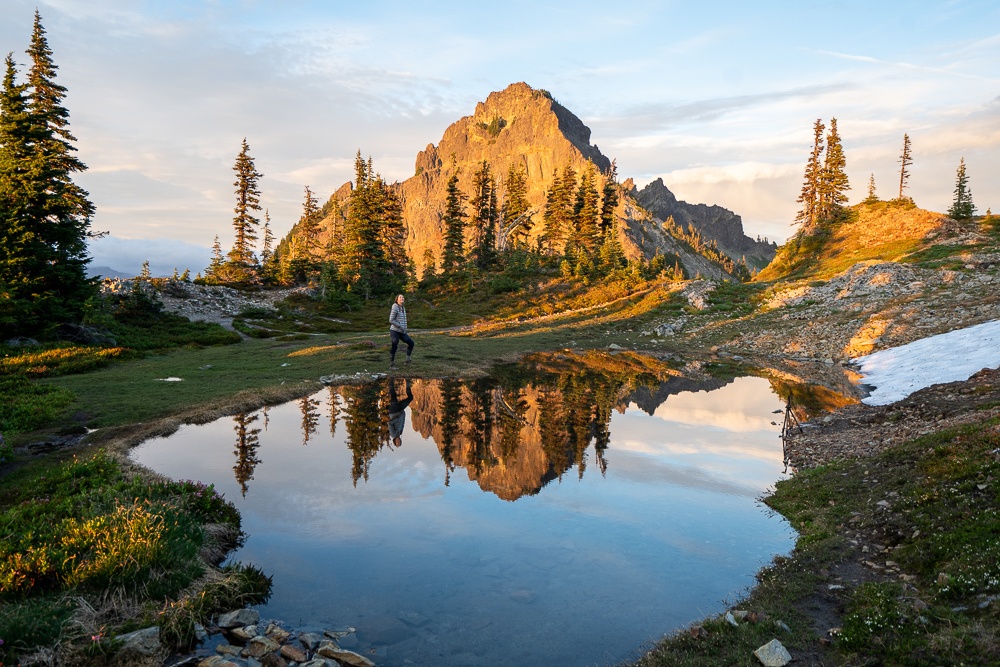 From the gorgeous skyline in Seattle to the stunning beaches along the Pacific coast, Washington is an easy addition to this list. Two of America's most impressive mountain ranges are there as well: the Cascades and the Olympics. Did I mention the San Juan Islands or the Columbia Gorge? Because yes, Washington has pretty islands and flowing waterfalls, too.
All of these amazing features make Washington one of the absolute best places in the world, let alone the USA, to get out for a hike. A variety of hikes will take you through temperate rainforests, glacier-carved bays, and deserted beaches. Because of its breathtaking scenery, the state is home to some of the best national parks in the country as well — check out our Washington national parks itinerary to see for yourself!
5. Utah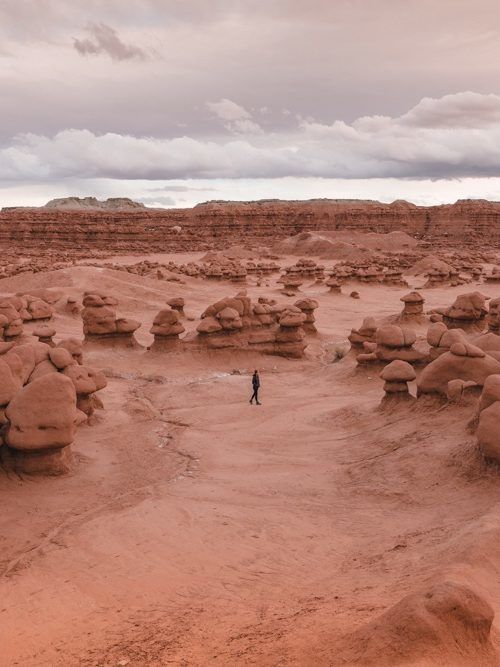 Now that we're in the top 5 most beautiful states in the USA, the competition is getting more intense!
If you've been to Utah and have seen its beauty with your own eyes, you know why it's in the top 5. If you haven't, let me give you an idea:
Utah is brimming with some of the country's best national parks — the "Big 5" are Arches, Canyonlands, Capitol Reef, Bryce Canyon, and Zion. These attract millions of visitors each year who come to see what the American Southwest has to offer. You can expect epic rock formations, sprawling canyons, and mind-blowing views that are unique to the region. A road trip through Utah's national parks is the best way to see all five.
Want to see some of the state's lesser-known destinations? There is plenty off the beaten path in Utah if you want to avoid the Big 5's crowds. Dead Horse Point has one of the best sunrise views, and Goosenecks State Park will satisfy your taste for Colorado River vistas without the bustle of other spots in and around Valley of the Gods.
4. Alaska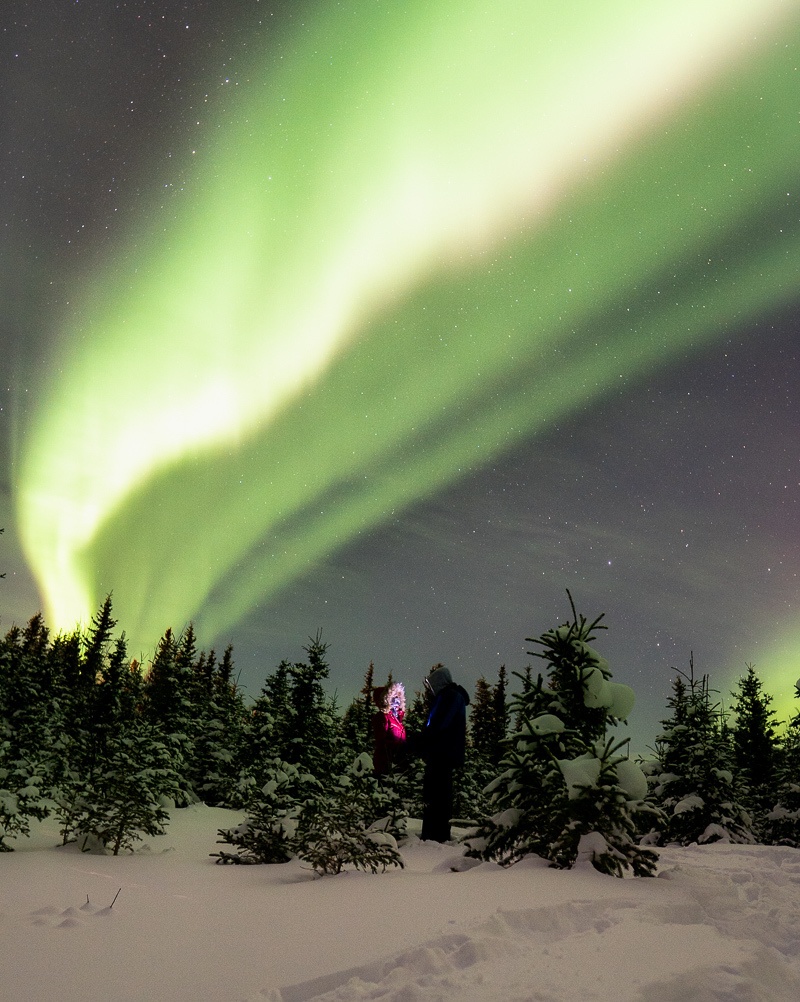 Alaska's sprawling frontier is no doubt one of the best ways to get as far as possible from other people and truly connect with nature. You could spend months, even years, exploring gorgeous destinations in the nation's largest state.
The wilderness of Alaska has more to offer than can be summed up with words. Towering glaciers, snow-capped mountain ranges, rugged coastline, rolling tundra, and millions of acres of virtually untouched nature will leave any visitor in awe.
Kenai Fjords National Park is a must-visit, because it has a bit of everything; ocean, mountains, and glaciers. Like so many places in Alaska, much of the park is inaccessible via roads and has to be explored via boat or plane.
Another reason why Alaska is number 4 on this list is the abundant wildlife that thrives there. Moose, bears, orcas, whales, and many other species call the 49th state home. If you end up doing a backcountry hike, you're likely to encounter these animals along the way.
Whether you're heading up to see the Northern Lights or hoping for your next epic hiking adventure, our Alaska bucket list could have you looking up flights sooner than you thought.
3. New Mexico
Compared to Florida and California, you won't see nearly as many travel agencies blasting advertisements for New Mexico as the ideal vacation spot. That said, it might be controversial that New Mexico is so high on this list. I'm a lover, not a fighter — but I'll throw down to defend NM's number 3 spot.
All silliness aside, a trip to White Sands National Park might make you rethink the state that is known as Breaking Bad's stomping ground. It's unlike any place on earth, and its rolling hills of white sand put other deserts to shame. (Sorry 'bout it!)
Other key features of this Southwestern paradise include San Antonio Hot Springs, historic cave dwellings at Bandelier National Monument, and stunning rock formations at the Bisti Badlands.
New Mexico is the ideal spot for an unforgettable road trip through its deserts, mountains, and canyons. With so many unique things to do in this sunny state, you might not ever want to leave! If you do decide to stay for the short or long term, perhaps you might want to build (or rent) your own off-the-grid earthship like the ones in Taos.
2. California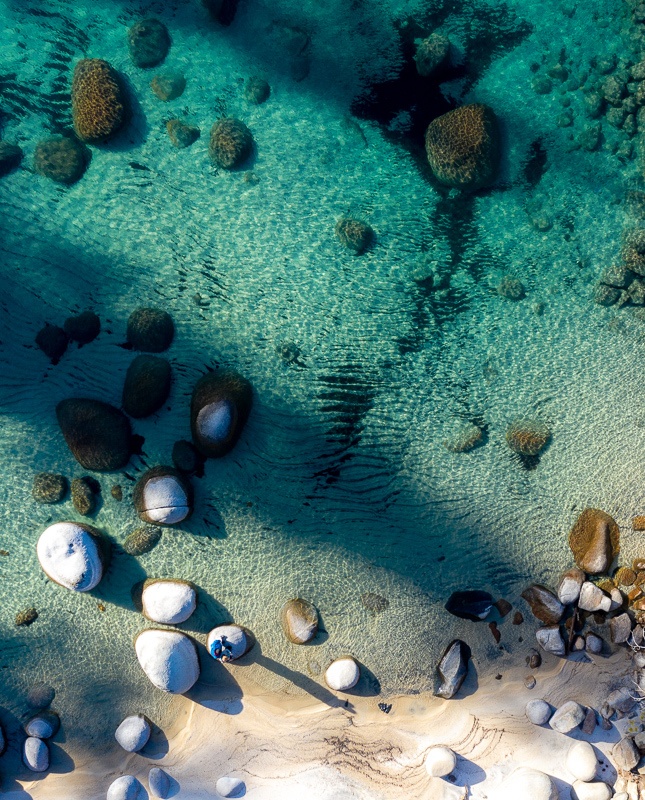 California is no wildcard on this list by any measure. After all, it's pretty obvious that we're partial to the Golden State over here at BMTM. With the best coastline of any other state, plus vibrant green forests full of giant Sequoias and vast expanses of desert, Cali easily stands out from the rest because of its natural beauty.
From wine country in Napa Valley to the fiery deserts of Death Valley, California truly has a bit of everything. A drive along the Pacific Coast Highway will take you on a breathtaking adventure on which you'll be able to take in ever-changing scenery. You'll find pristine beaches with rugged cliffs in the background, forests that have inspired artists and poets for centuries, and plenty of trails to explore along the way.
A detour from the popular PCH over to Lake Tahoe will give you a glimpse of the alpine lake, which is a far cry from the desert landscapes further south.
All of this is to say that almost any kind of outdoors adventure you could possibly want can be found in California. I guess it's no surprise that so many people want it to be its own country, right?
1. Hawai'i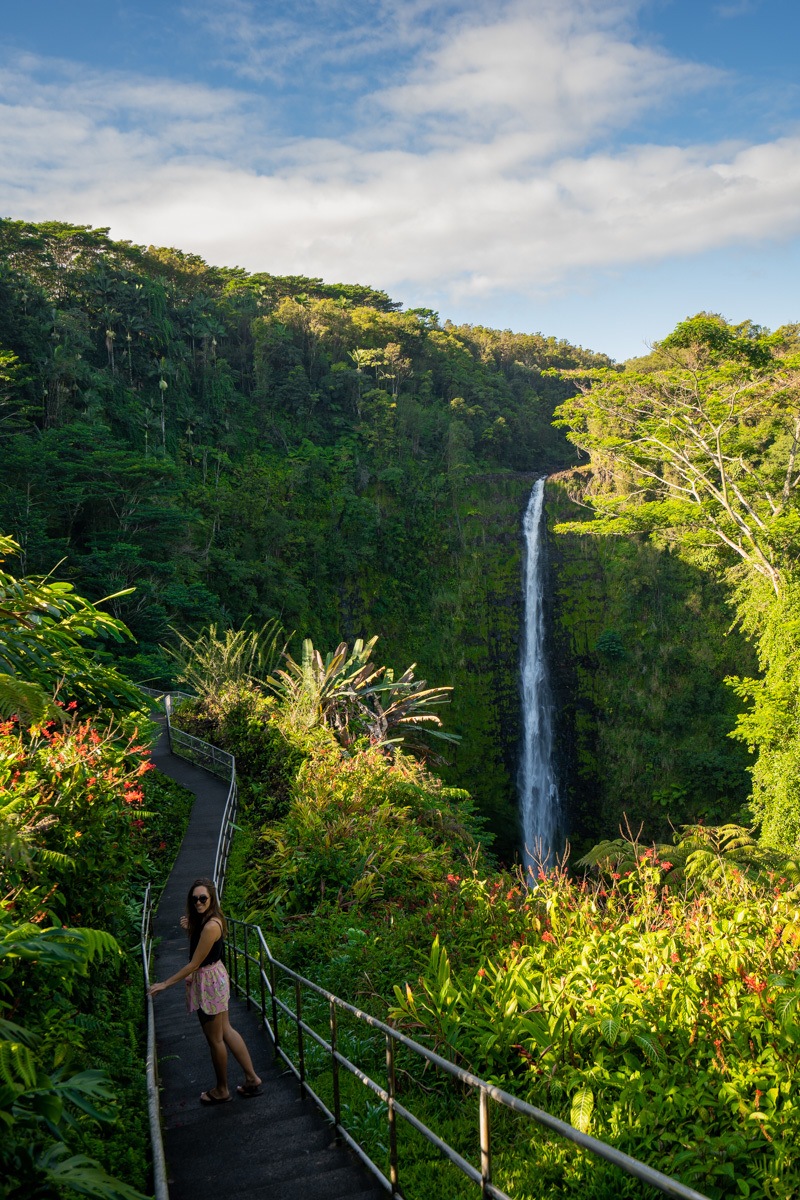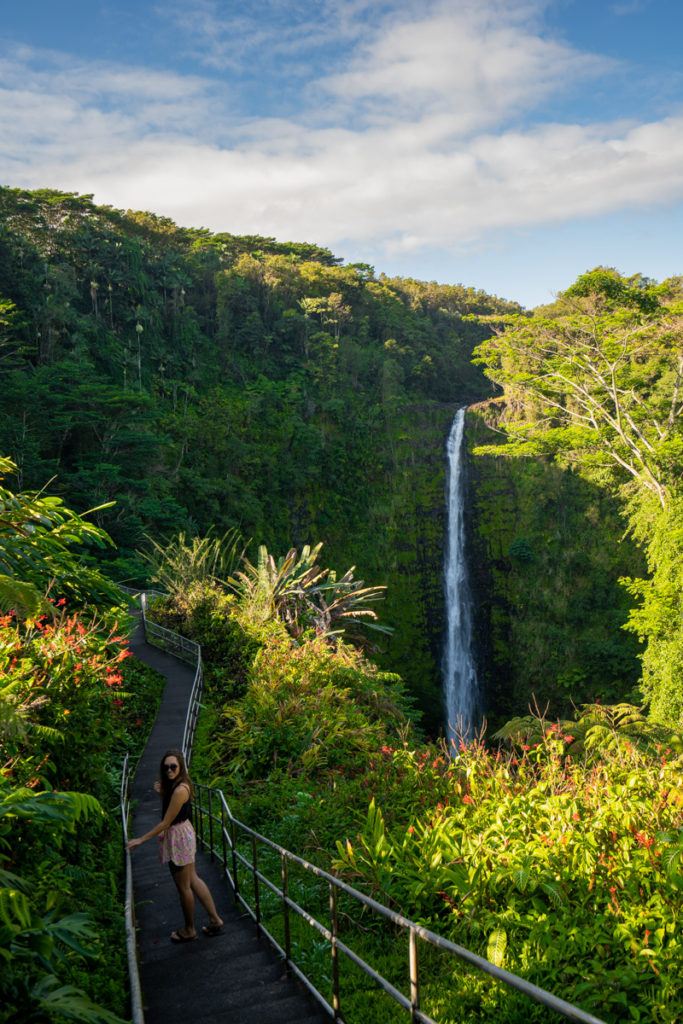 Hawai'i is a dream. This island archipelago earns its number 1 spot because of its rich diversity of natural wonders. As the most tropical destination that Americans can travel to without a passport, Hawai'i feels a lot like a different world, let alone a different country. Each island's landscape has its own flair, making it difficult to choose one as a favorite.
The Big Island is the largest and environmentally most diverse of the islands. It has 10 of the world's 14 microclimates, after all! It also has plenty of things to do and some of the best snorkeling in the country, as well as a black-sand beach, loads of sea turtles, and otherworldly landscapes. Hawai'i Volcanoes National Park has some killer stargazing spots.
Maui has its own flavor, with some very postcard-worthy beaches and cliffs, and the ever-popular Road to Hana, which offers plenty of waterfalls and ocean views. Kauai is best known for its forests and canyons, and the gorgeous Nā Pali Coast, all of which seem too beautiful to be of this world. Oahu's contrast between city life, thick jungles, and steep cliffs is unlike any other destination on earth.
This only grazes the surface of all the reasons why Hawai'i is a show-stopping location. You might just have to go there and see for yourself. Book yourself an Airbnb, hop on a flight, and check out our Hawai'i guide for everything you need to know about visiting the most beautiful state in the USA.
Pin me for later:
There you have it, folks! The official list of the 15 most beautiful states in the USA has come to an end. Is there a state you think should have made the list? Make your best case for it! I'm all about letting a new place surprise me with its beauty.
Click to read more posts about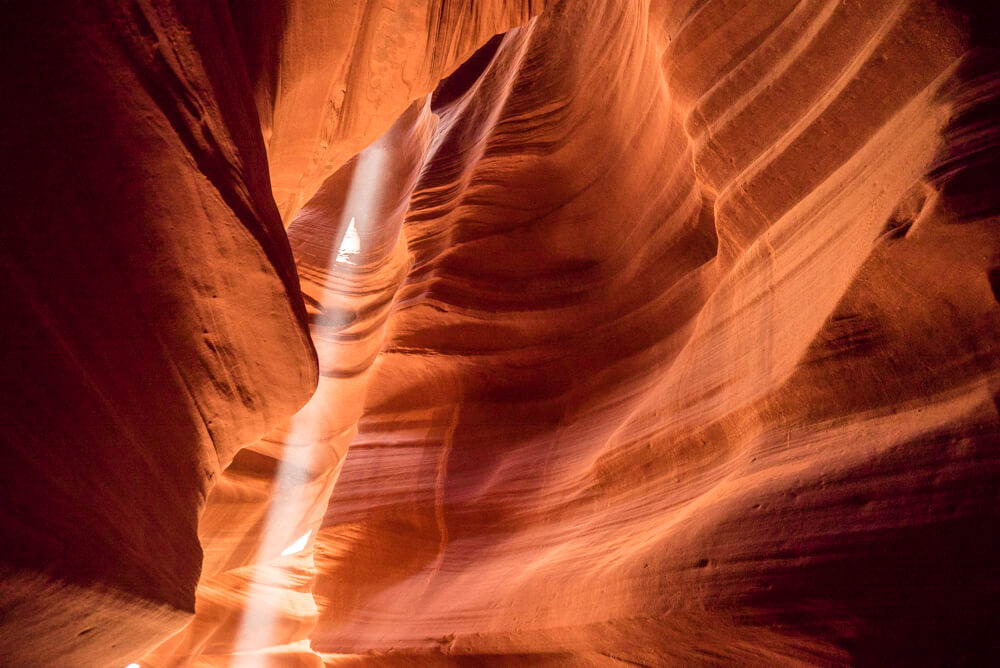 United States