If you happen to stop in Iceland for a quick layover or if you plan to stay longer, you are sure to find plenty of things to do in this chilly country.
Until recently, when the country became a popular stopover point for those traveling between the US and Europe, Iceland was generally quiet and little known. A lot has changed since then: nowadays the country gets hoards of travelers coming to see its natural beauty.
Iceland is the perfect place for outdoors adventurers and chill road-trippers alike. Its landscape is surprisingly diverse and full of surprises. It's even a great spot for solo female travelers!
Without further ado, here is everything you absolutely have to do when you visit Iceland:
25. See the Northern Lights
September to April is the best time to catch a glimpse of the Northern Lights in Iceland. Due to weather conditions, it's not always guaranteed that you'll be able to see them, but you can check the aurora forecast to get an idea what your chances might be.
There are plenty of options for getting out of light-polluted Reykjavík to see the Northern Lights. This bus tour will take you outside the city for a better view.
24. Stop at a food truck in Reykjavík
Street food wasn't always a big deal in Iceland, due to the chilly weather, but in recent years it has become more common. Especially in the spring and summer, Reykjavík's food trucks are plentiful and offer some of the most delicious food you can find in town, from chocolate treats to greasy burgers to traditional Icelandic cuisine.
Iceland is infamous for having very expensive food, so the less-expensive food trucks are a great option if you want to save money. There isn't one specific place to find the food trucks, so keep an eye out for them in downtown Reykjavík.
23. Drive the Golden Circle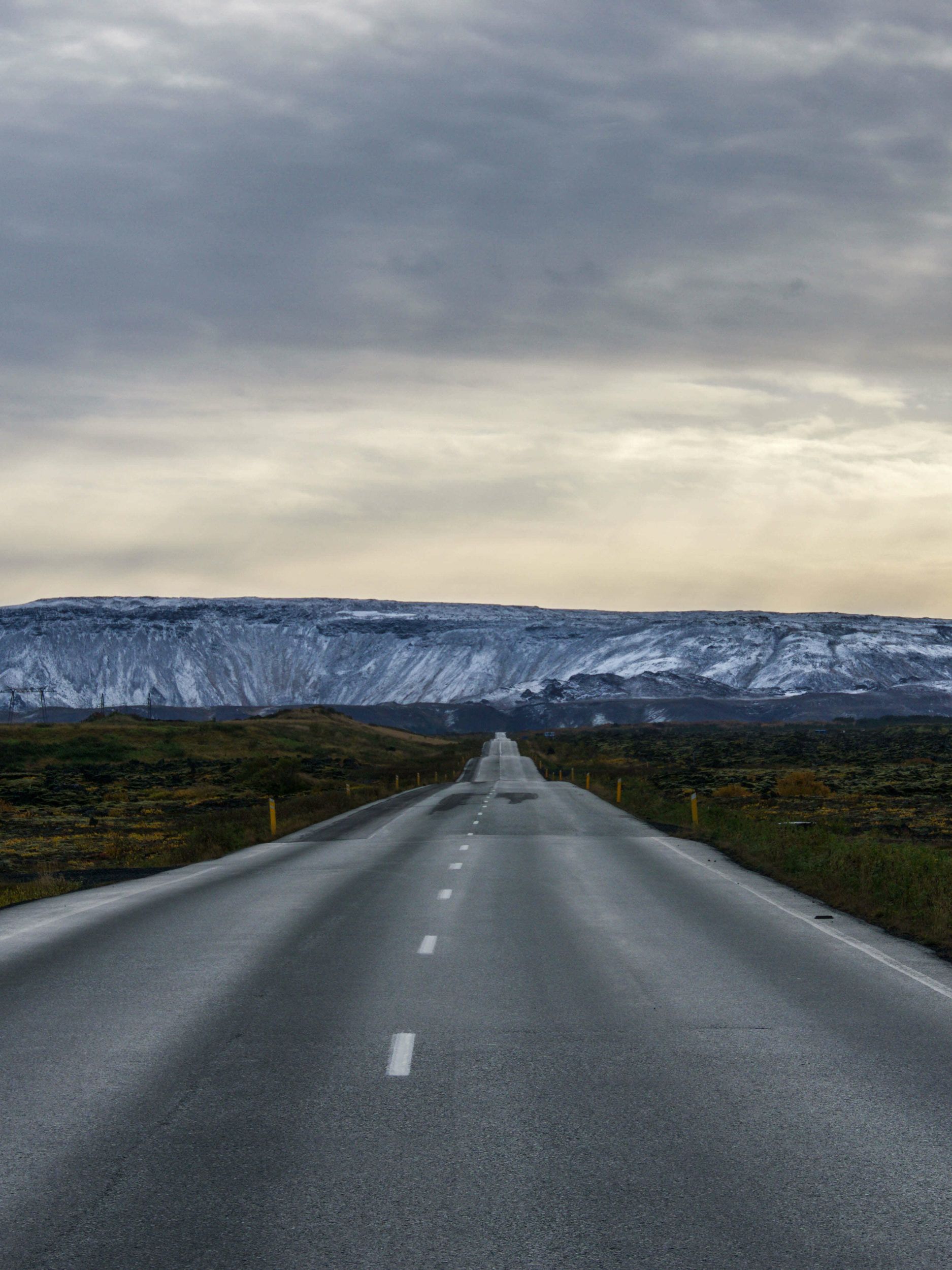 It only takes one day to traverse the entirety of the Golden Circle (a popular route between several of Iceland's most visited attractions), as the total driving time is about three hours. You'll want to allow plenty of extra time to explore, however. Start the drive first thing in the morning, so you'll have enough time to enjoy each stop along the way.
Here are some must-see stops on the Golden Circle route:
22. Þingvellir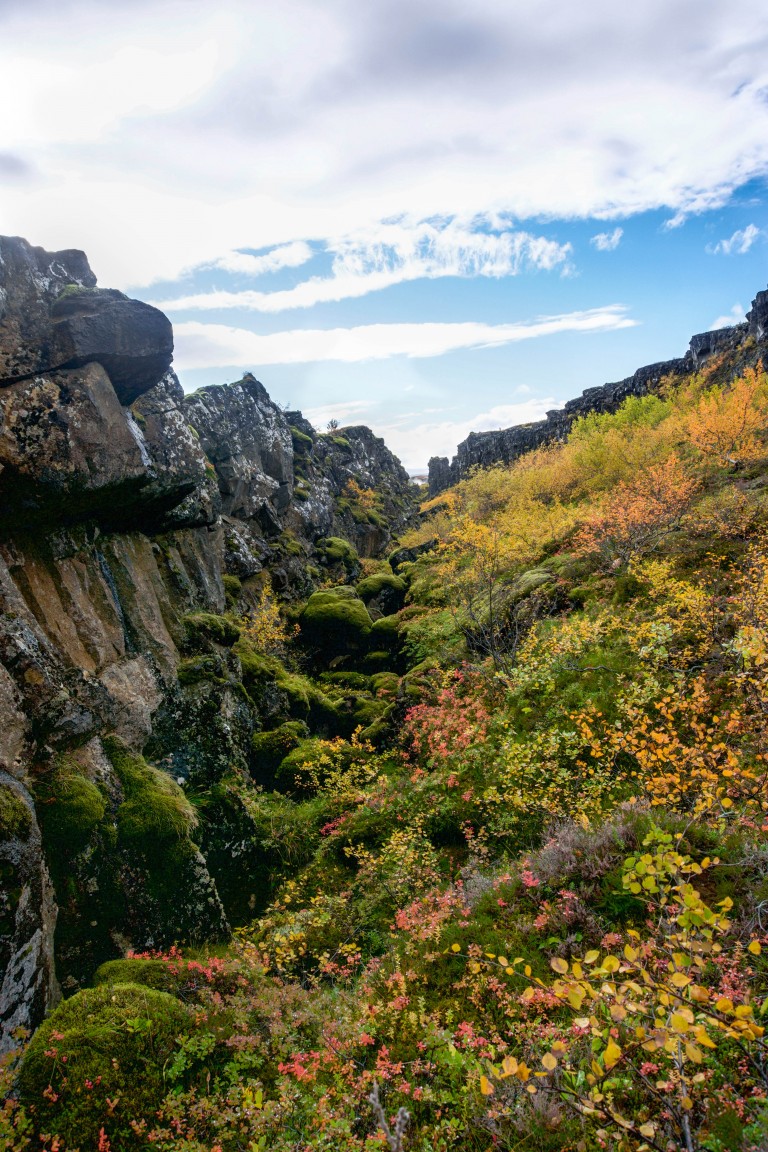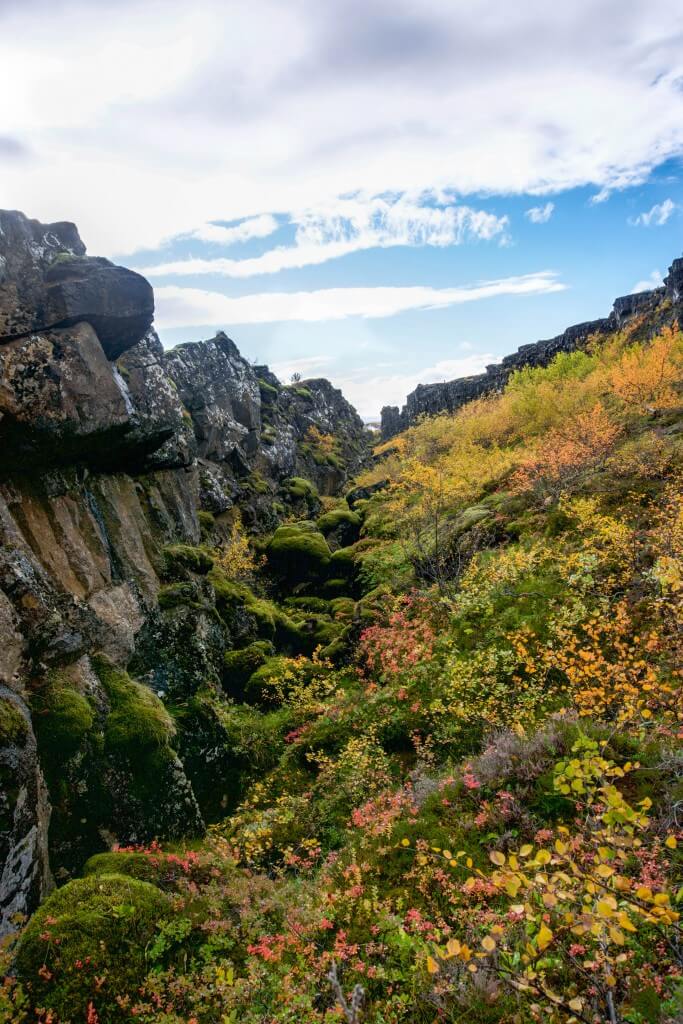 This national park is full of cultural, historical, and natural significance for Iceland — and it's free. The highlight of Þingvellir is its plunging rift valleys, which have crystal-clear water that is perfect for snorkeling. You'll also find rocky hills, multicolored flora, and green grass everywhere. It became a World Heritage Site in 2004, and you'll definitely be able to see why.
Take the walkway out to a viewpoint to get the best panoramic vista of the park.
21. Haukadalur Valley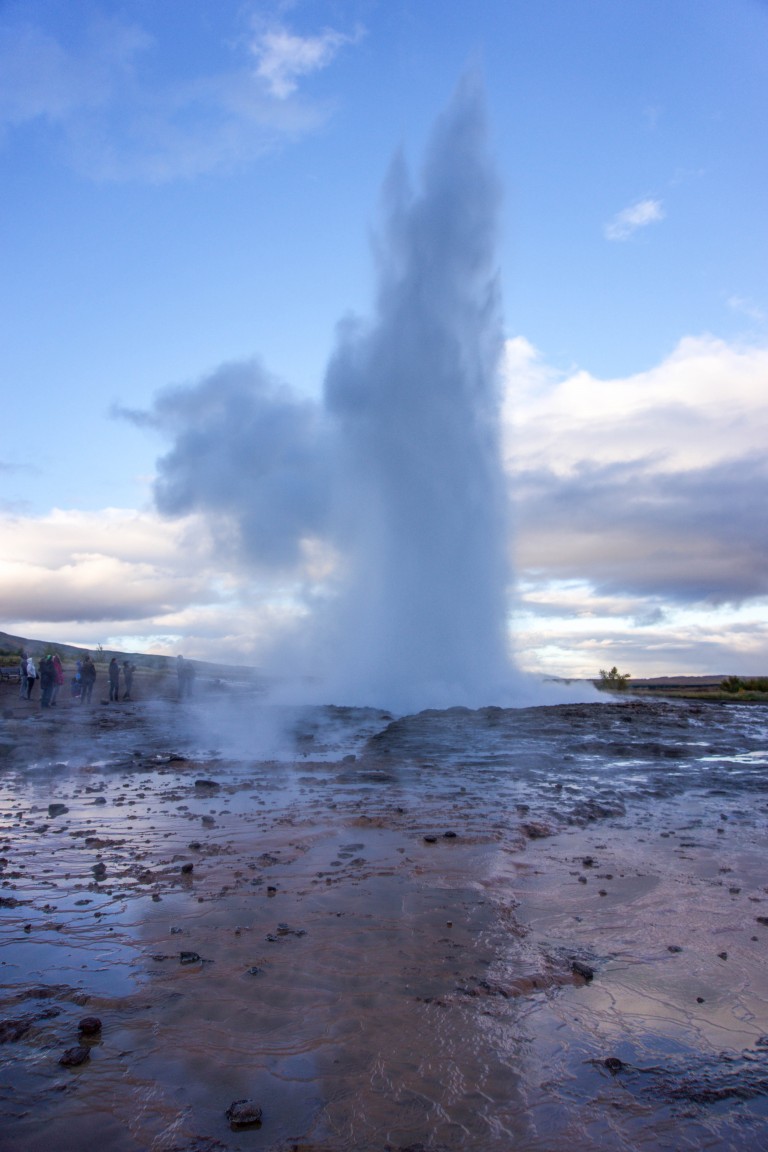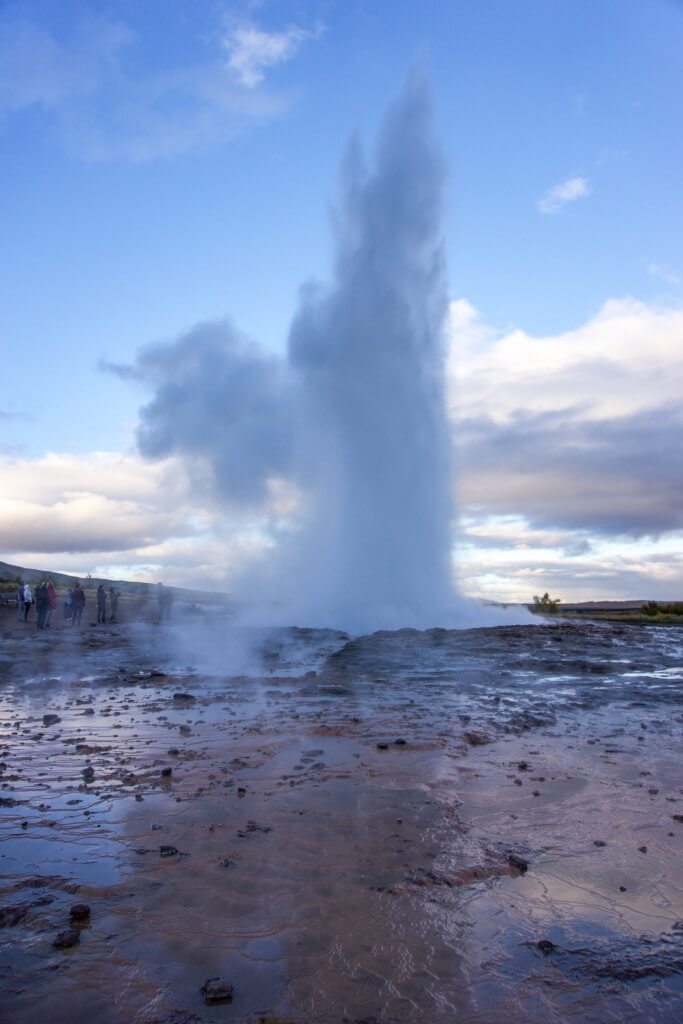 This stop highlights one of Iceland's treasures: the Strokkur geyser. If you don't mind the intense odor of sulfur, this geyser and bubbling pool is an absolute must-see along the Golden Circle. Expect to see it erupt every 5-6 minutes.
Nearby is the larger yet mostly dormant Geysir. This one rarely erupts, but you might get lucky and see it in action.
20. Gullfoss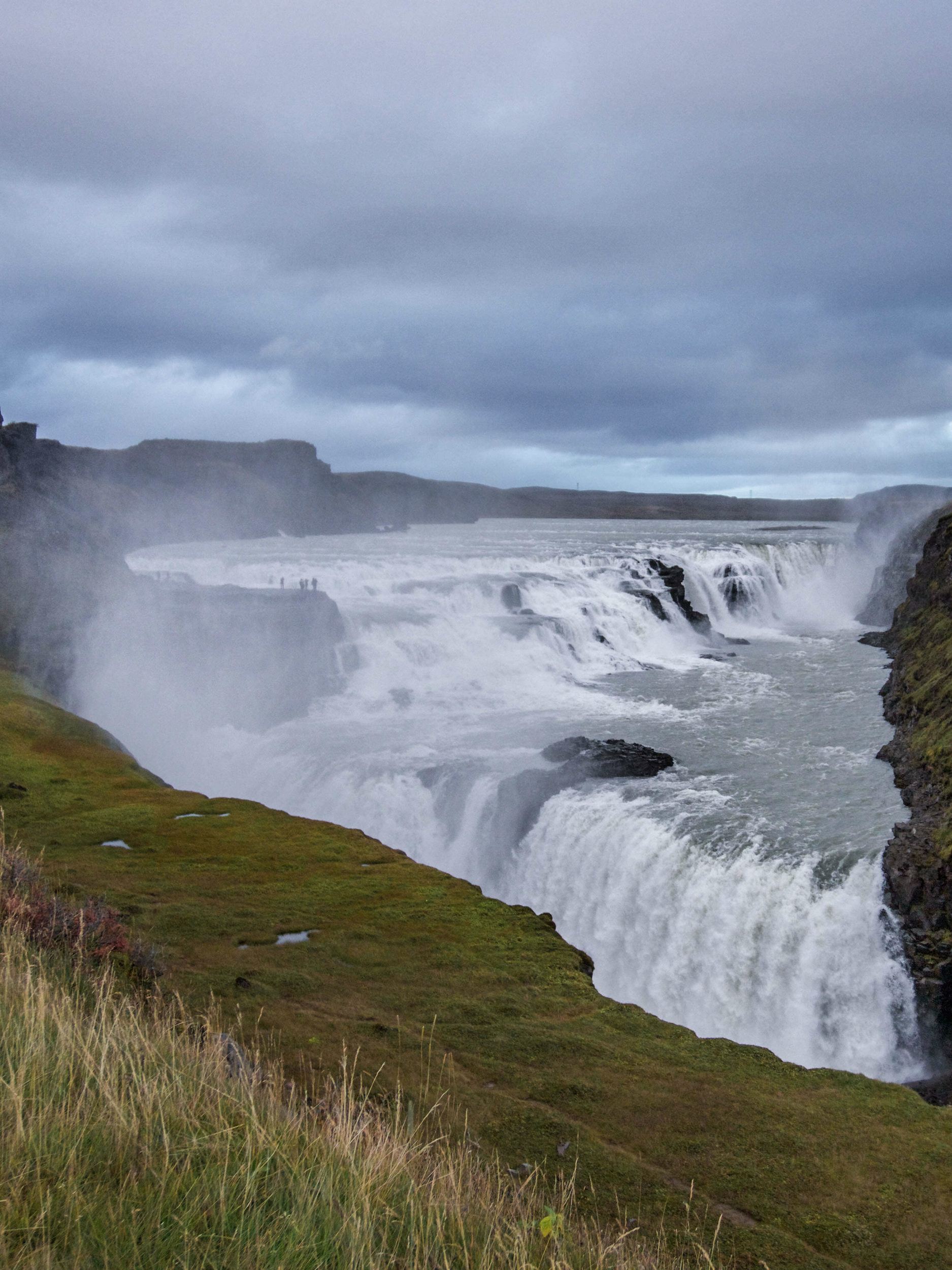 Not far from Haukadalur is an impressive waterfall that appears to fall sideways into a 105-foot-deep cavern. This natural wonder has been well preserved due to the concerted efforts of the waterfall owner's daughter, Sigríður Tómasdóttir. How's that for some environmentalist inspo?
Today, the waterfall is one of the most visited sites in Iceland.
19. Kerið Crater Lake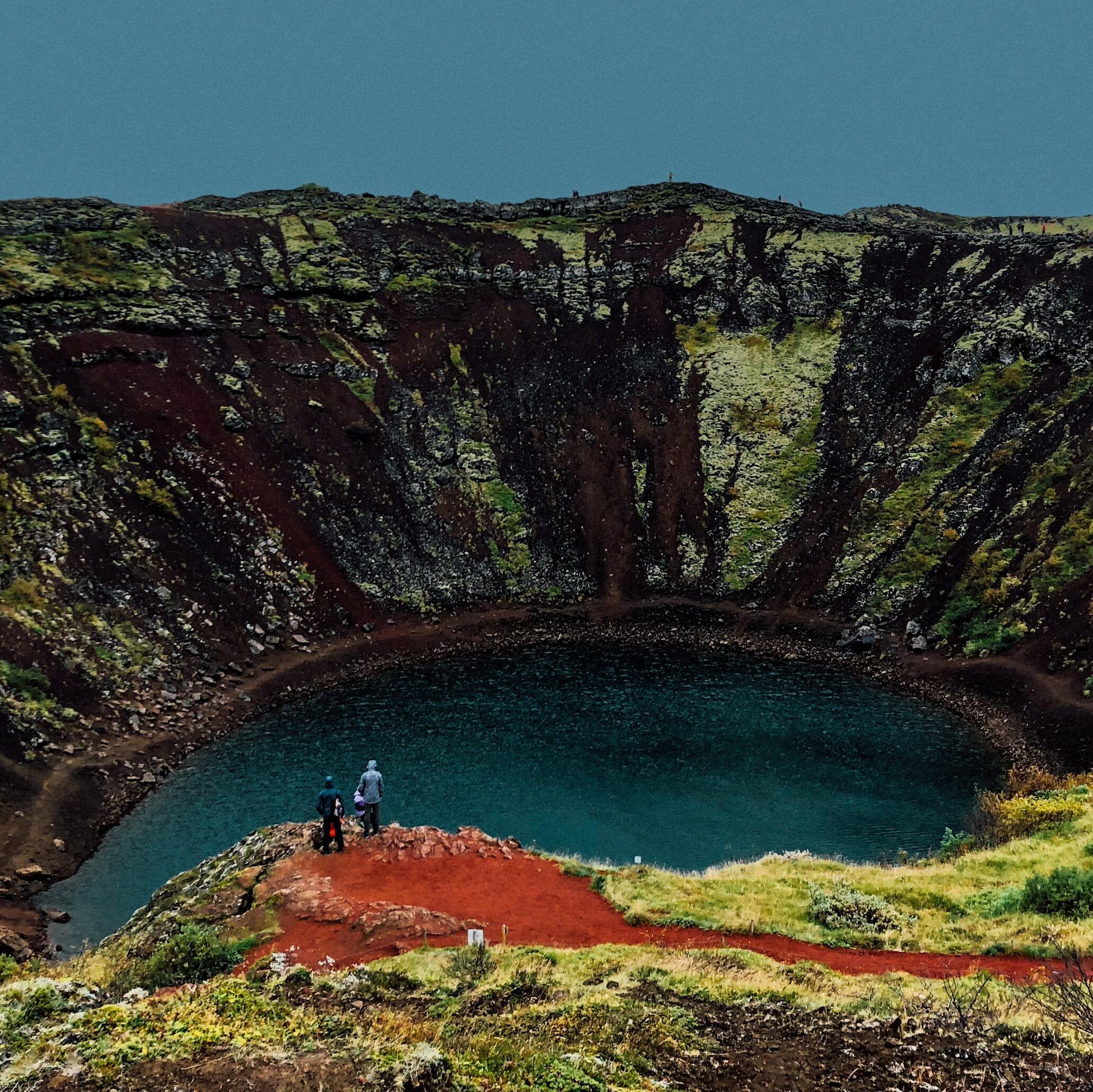 This lake has vibrant red rock surrounding it, making it stand out from other volcanic crater lakes, which usually have a black rock landscapes. The pop of red contrasts with the green grass and turquoise water, creating a lovely palette of colors to enjoy.
Swimming is forbidden at the lake, so your $3 entrance fee is solely for viewing taking in the scenery.
18. Kleifarvatn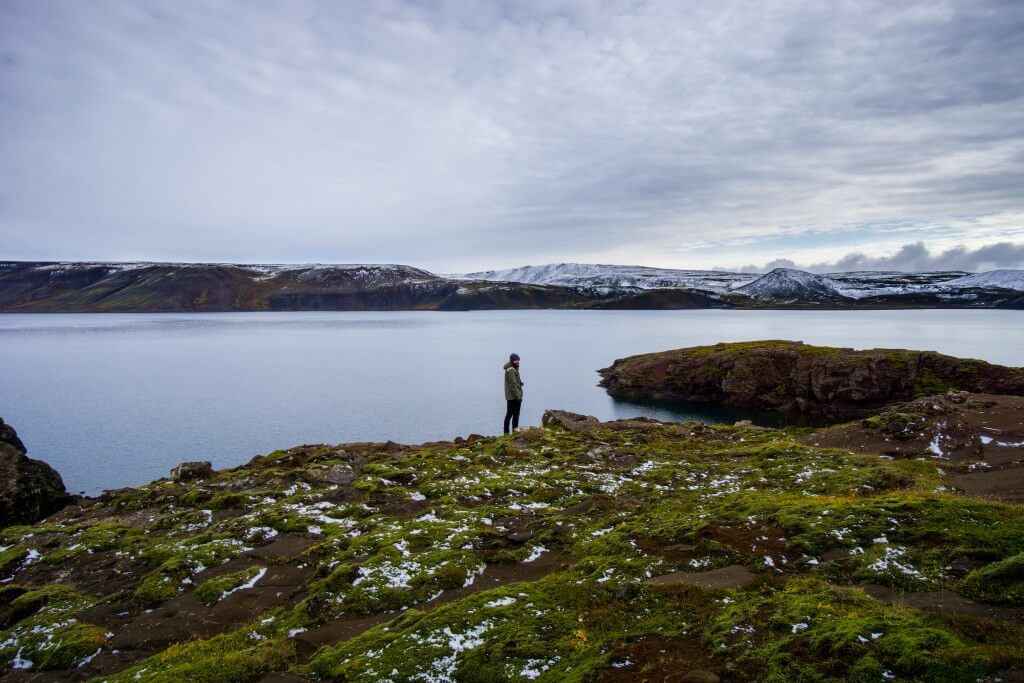 Just south of Reykjavik, there is a spectacular lake and geothermal area that is ideal for hikers. You can drive around it and stop at various lookouts along the way. Green mossy rocks cover the ground around the lake, creating a beautiful scene fit for a postcard.
17. Krýsuvík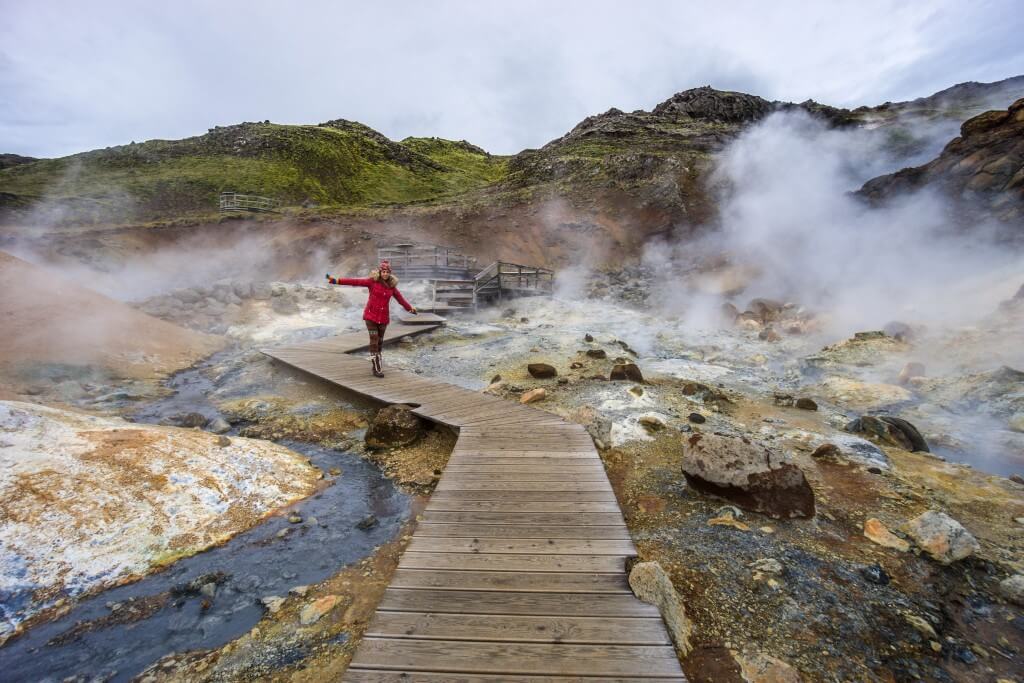 You'll love this spot if you enjoy hiking. A short hike will take you to a bubbling thermal field full of mud pots and multicolored soil. The soil appears green, red, and yellow due to the presence of sulfuric acid.
This stop isn't as popular as the geysers mentioned above, so there's a chance you'll have the place to yourself!
16. Selatangar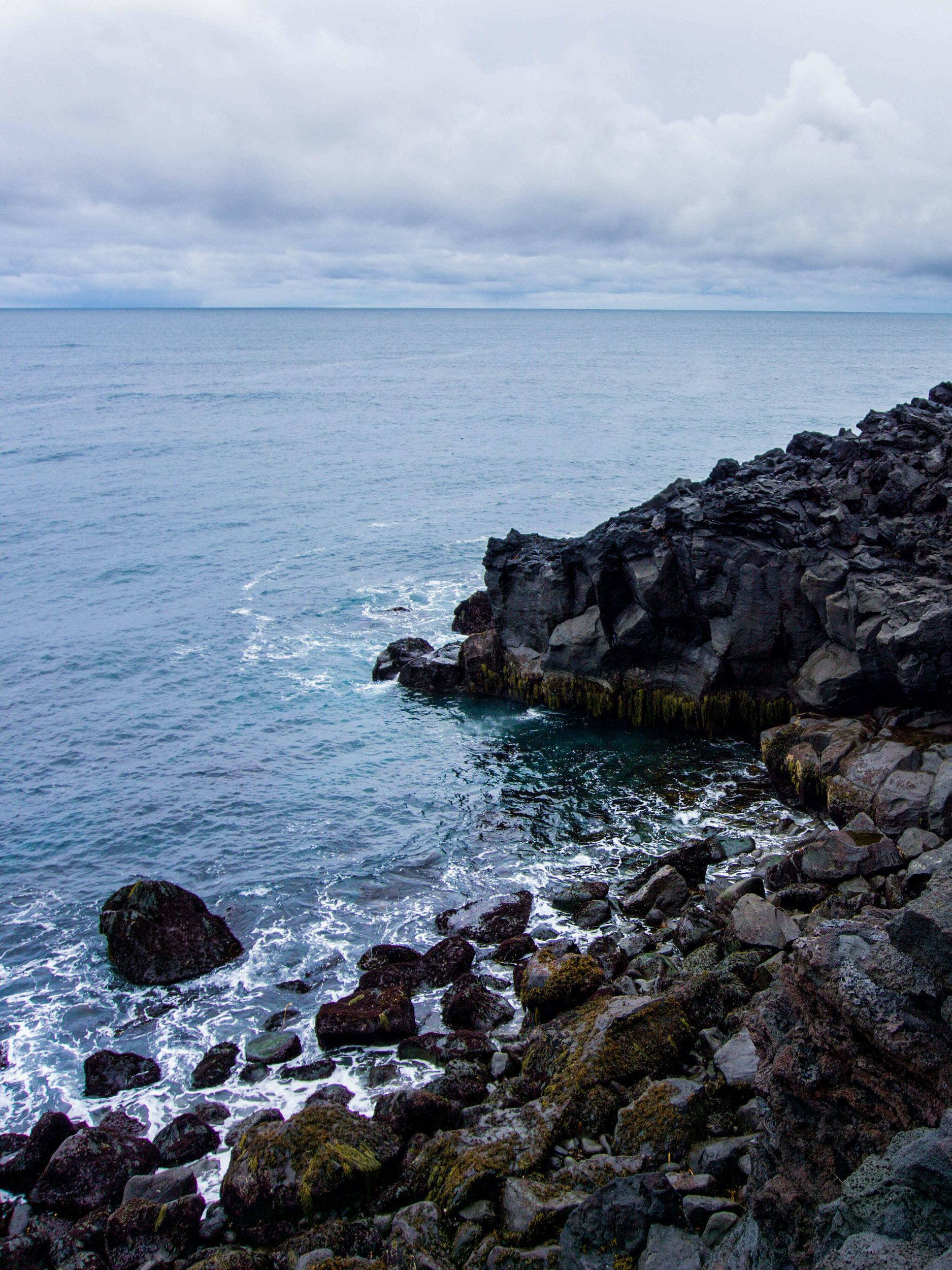 At the end of a gravel road offshoot from the Golden Circle route, you'll find black rocky cliffs that plunge into the sea below. At the bottom there is a black-sand beach that you can hike down to. The beach used to be a popular spot for fishermen, and there are some spooky ruins nearby.
This is great spot to witness the treacherous churning waters of the Atlantic. Just make sure you don't get too close to the shore as you could get swept away!
15. Take a dip in the Blue Lagoon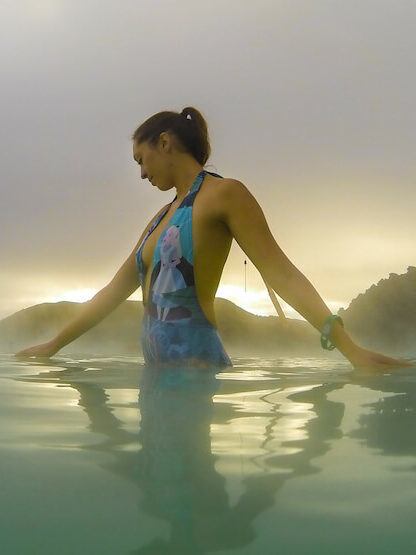 The Blue Lagoon is at the end of the Golden Circle route, on the way back to the airport. The lagoon has sulfuric mud on the bottom that serves as a sort of natural spa treatment, as it can be applied to your skin. It works like a typical clay mud mask and purifies the skin. Different parts of the Blue Lagoon are warmer than others, so be patient and find a spot that feels good.
Expect to see plenty of other travelers here, as it's one of the most popular attractions for visitors going to or coming from the airport, and those enjoying a layover.
Check out this tour from Get Your Guide, which includes a stop at Blue Lagoon and other awesome places along the Golden Circle.
14. Dive or snorkel the Silfra Fissure
Ever wondered what it would be like to swim between two tectonic plates that separate two continents? Well, I supposed I hadn't either, but now I can't stop thinking about it..
The Silfra Fissure is one of the most sought-after diving sites in the world, because of its incredible geology and crystal-clear glacial waters. Get ready for a once-in-a-lifetime experience!
The Silfra Fissure is inside the Þingvellir National Park; you can book a snorkeling trip here.
13. Road-trip the Ring Road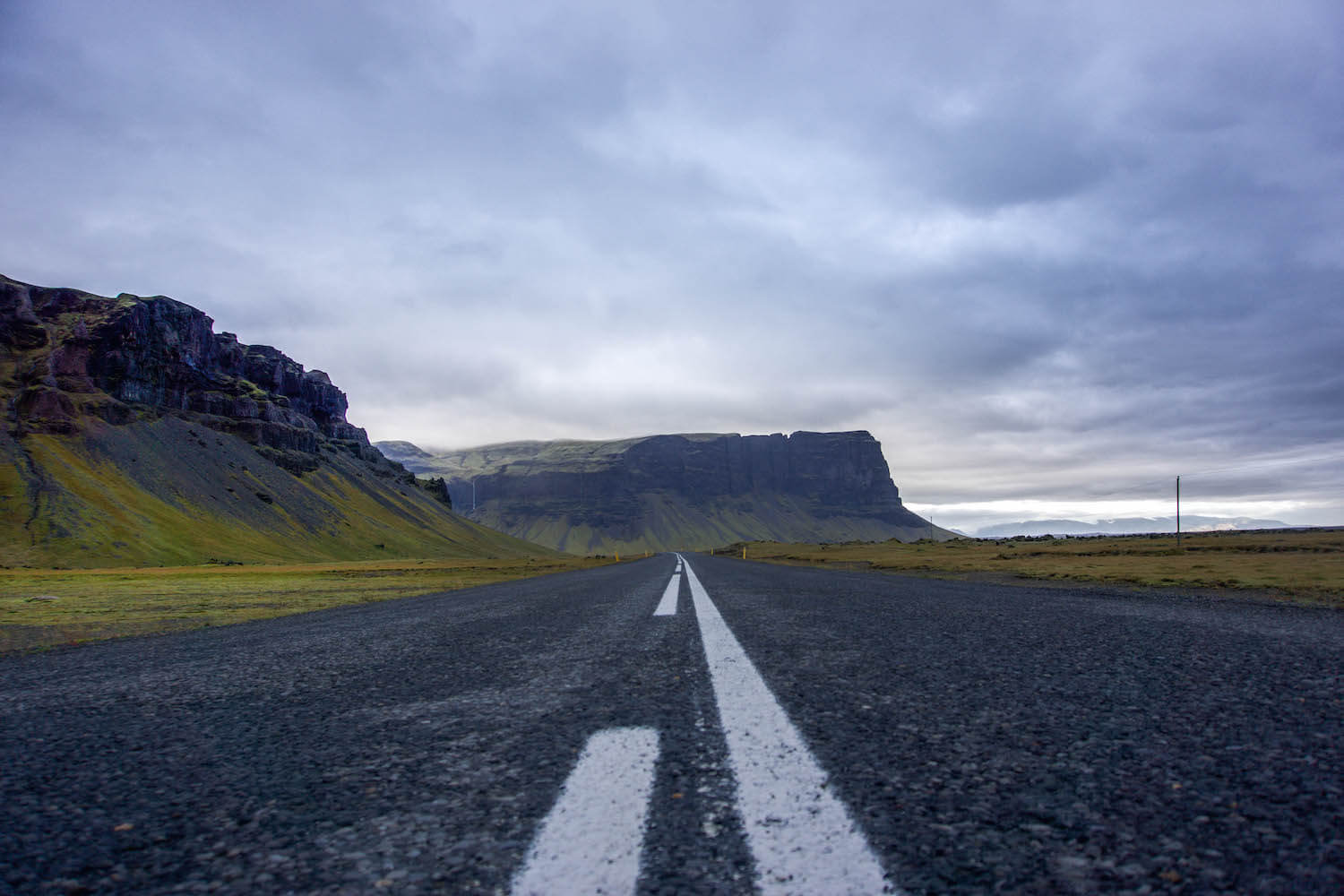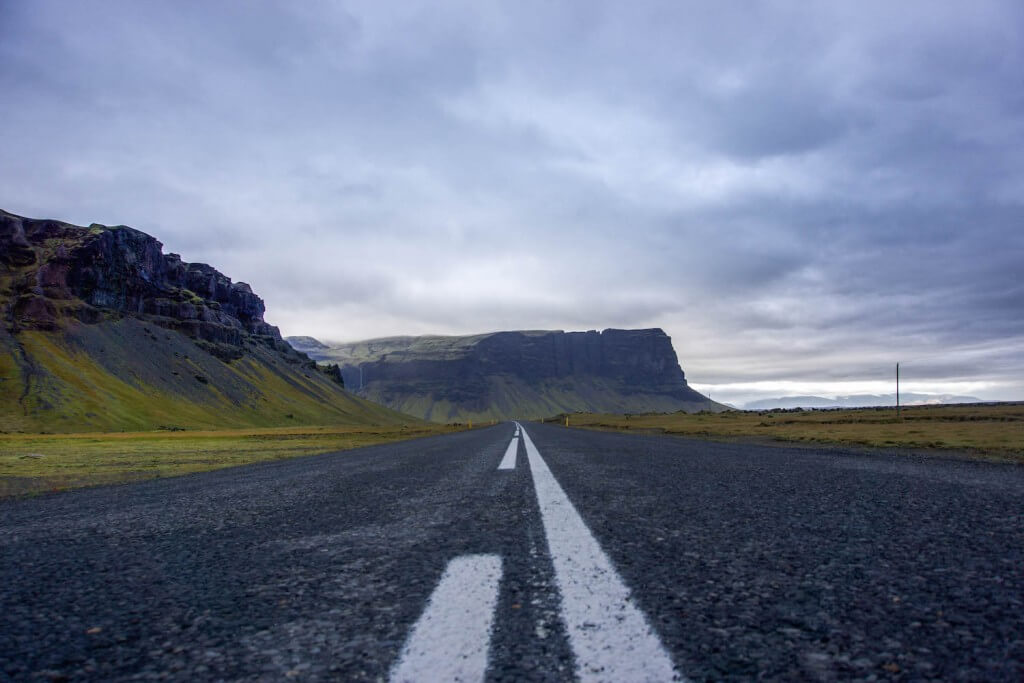 If you have more time to spend in Iceland, this multiday road trip around the periphery of Iceland is a definite bucket-list item. The country's diverse landscape is showcased on this route. Expect to see constantly changing scenery and surprises at every turn.
Because of the rugged terrain, you will need a 4×4 vehicle to be able to make the most out of this route. This 4×4 camper is a great option.
For a truly otherworldly experience, embark on your Ring Road adventure, making stops at these jaw-dropping locations:
12. Landmannalaugar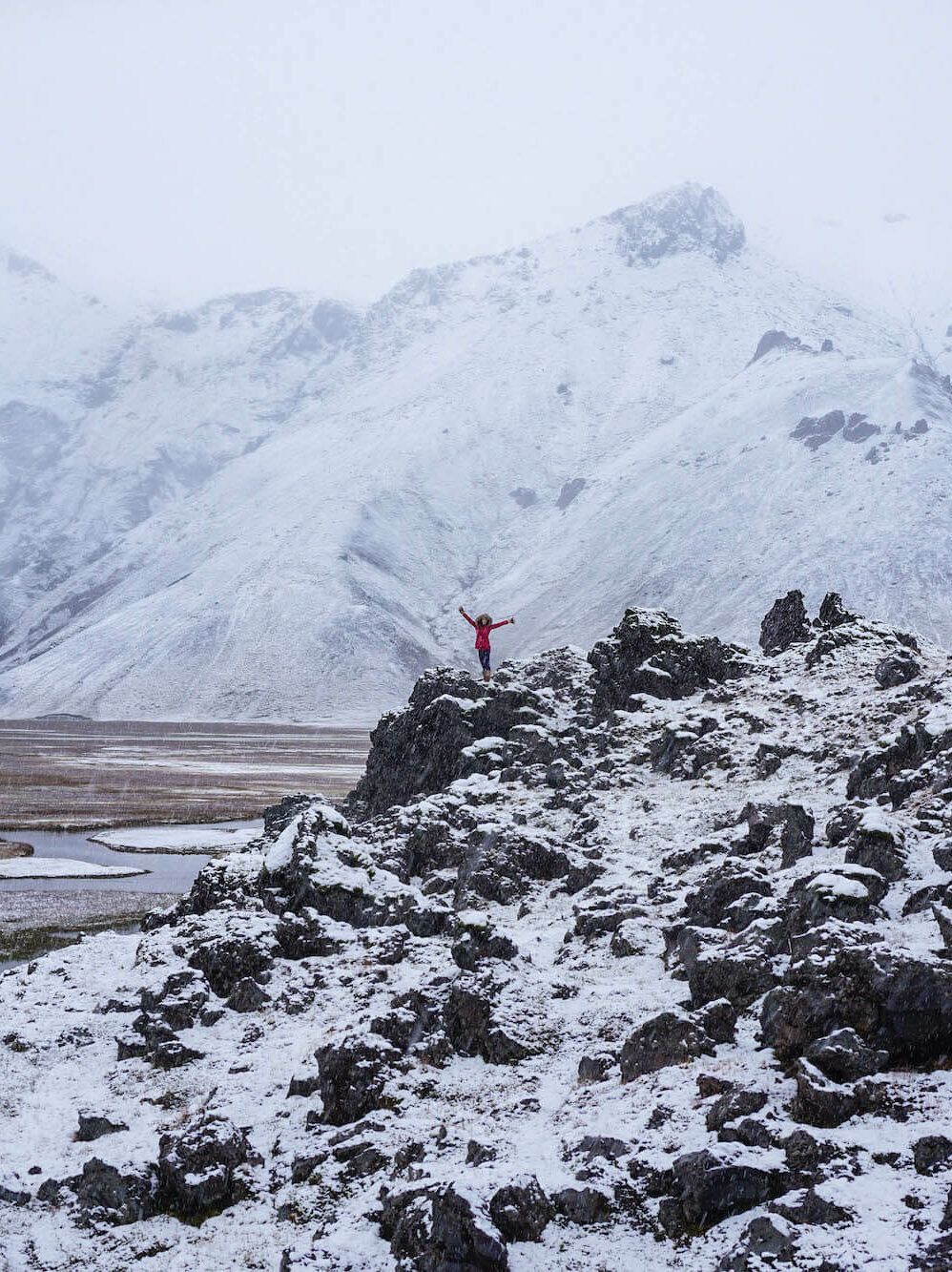 Getting to this spot is where your four-wheel drive will certainly come in handy. Landmannalaugar is in the highlands, the beginning of the road trip if you choose the southbound route. The drive to get there is a long one, and even longer if you encounter rainy weather. The scenery is incredible the whole way, though, so sit back and enjoy the ride.
Once you get to Landmannalaugar, find a place to park and embark on a hike. The mountains here look like painted hills, and the giant boulders create a scene that feels like it couldn't possibly be on earth.
11. Seljalandsfoss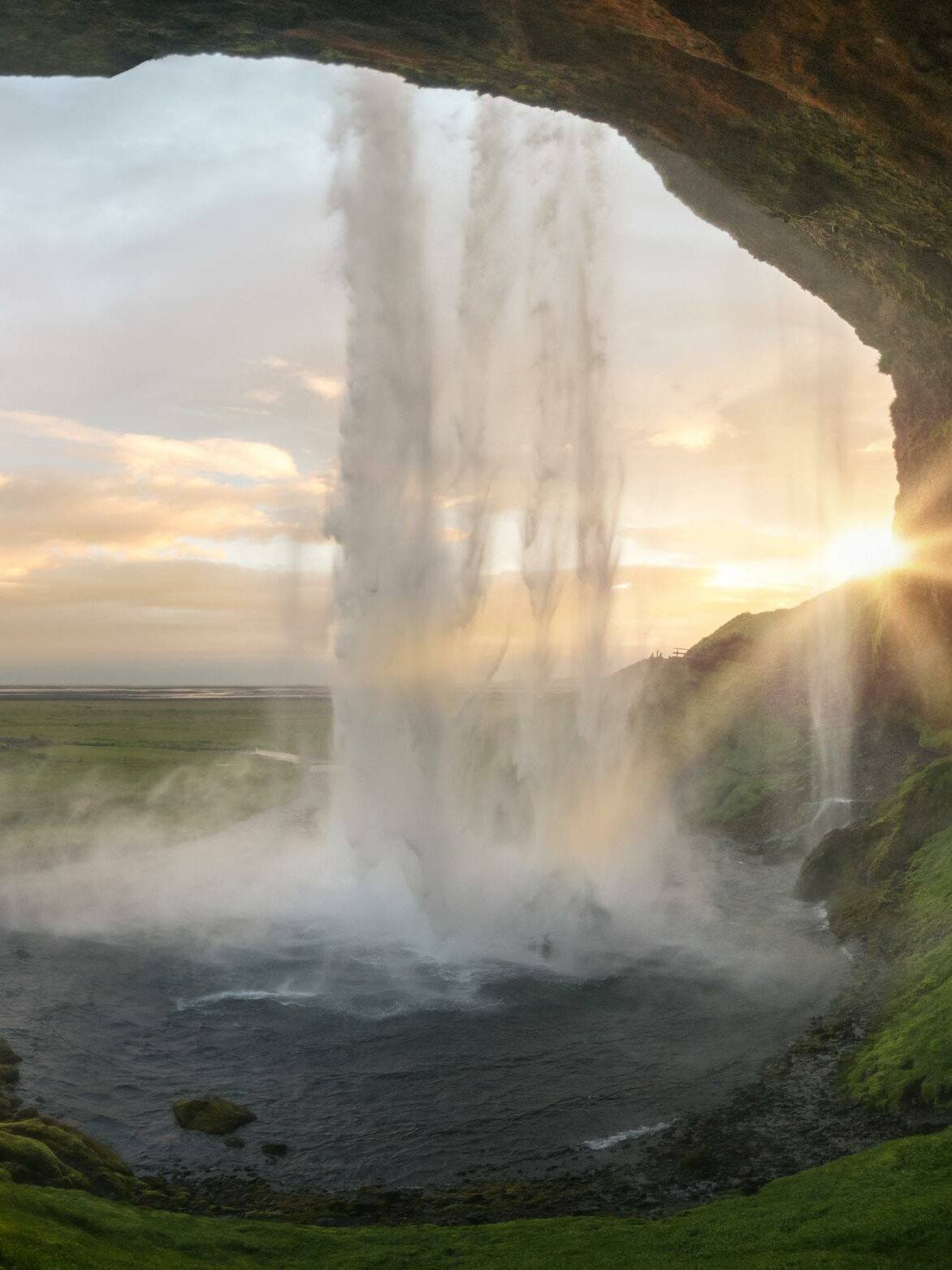 This is the best spot along the Ring Road to catch a glorious sunrise. If you stay the night in Landmannalaugar, you'll be able to head to the Seljalandsfoss waterfall early enough to catch it. There's a pathway around the waterfall, allowing you to fully encircle it.
10. Skógafoss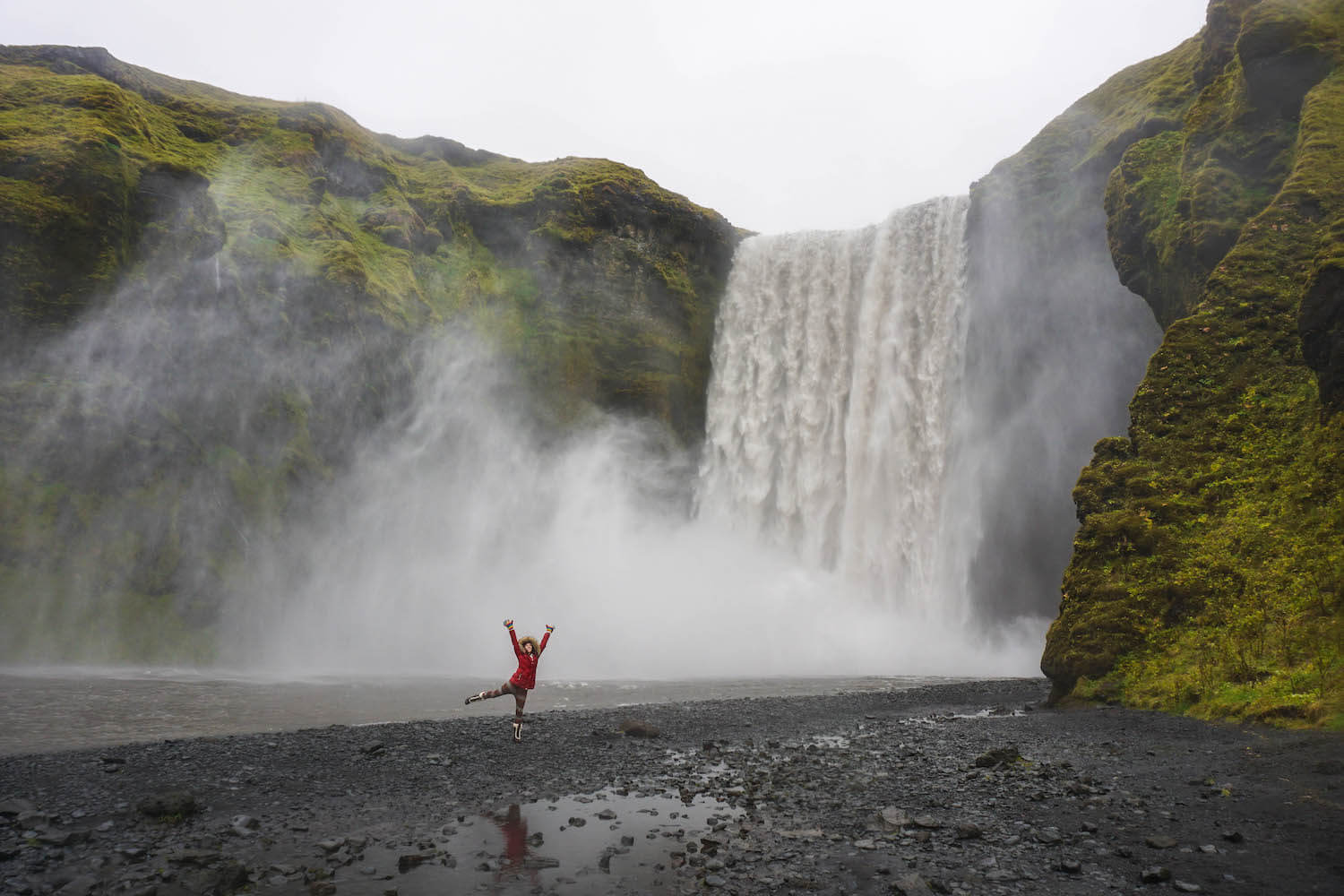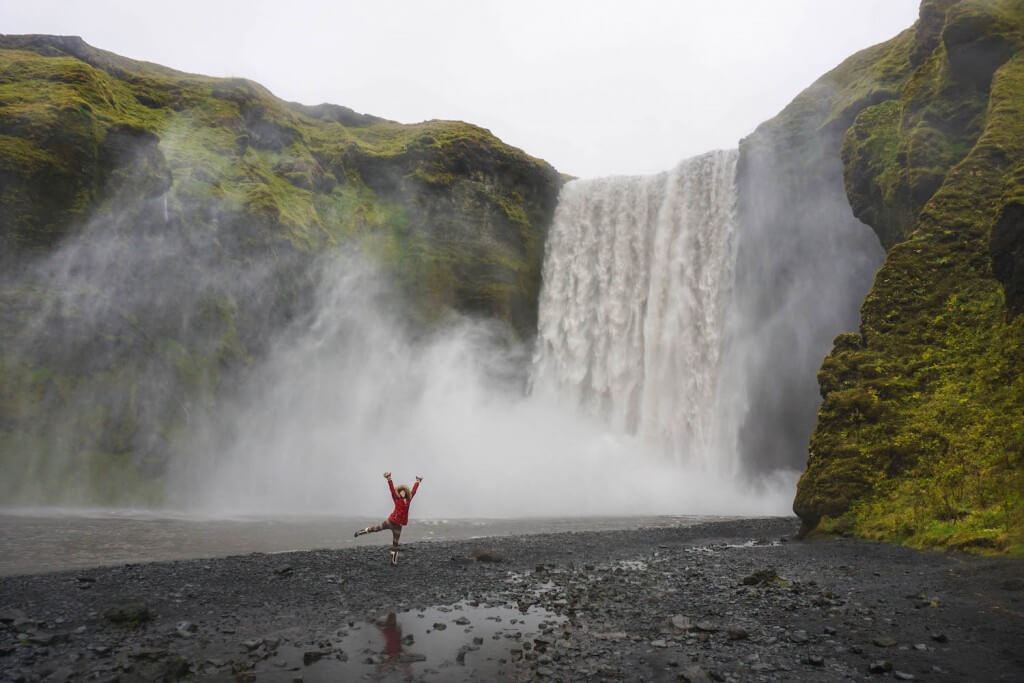 You'll see misty green mountains and plenty of waterfalls on the drive to Skógafoss. Once you get there, you'll find one of the most massive waterfalls along the Ring Road route. Don't pass up the opportunity to get close enough to feel its magnitude.
This waterfall is one of the most popular sites in Iceland, so expect to see other visitors there. If you get there early enough in the morning, however, you might be able to have a moment with this natural beauty by yourself.
9. Fjaðrárgljúfur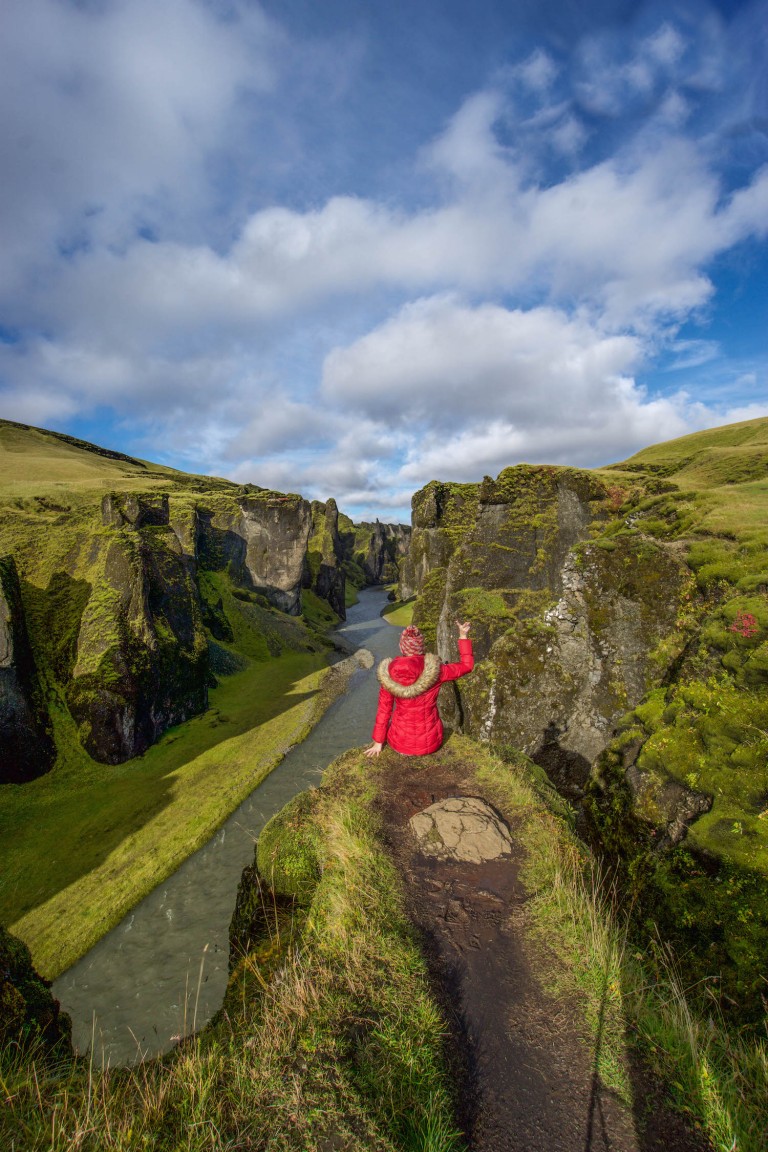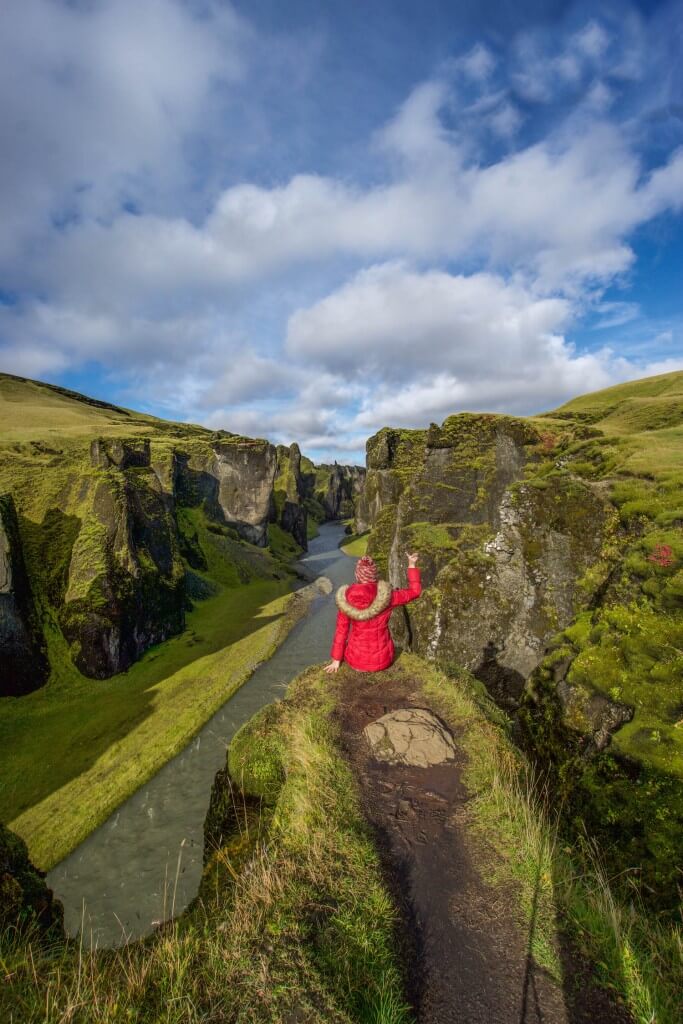 This 100-meter-deep canyon is one of those places in Iceland that you've probably seen all over Instagram. When you get there, you'll see why so many people are eager to take a picture of it. The mossy green stones with the idyllic stream running through the canyon look like something straight out of a fairytale. Plus, there are plenty of rocks to climb on to release your inner child.
8. The Eastern Fjords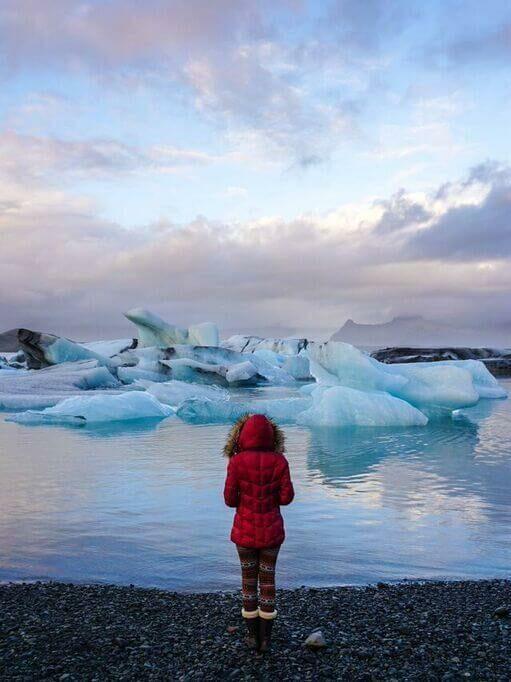 This stretch of the Ring Road has plenty of incredible places to stop. One of them is the Jökulsárlón Glacier Lagoon, which has huge glaciers floating in it. You'll also see soft green hills with pony pastures and even some active volcanoes in the distance.
The Eastern Fjords is also an excellent spot to see the Northern Lights on a clear night. Consider making this area your camping spot during your road trip!
7. Ice cave trekking in Skaftafell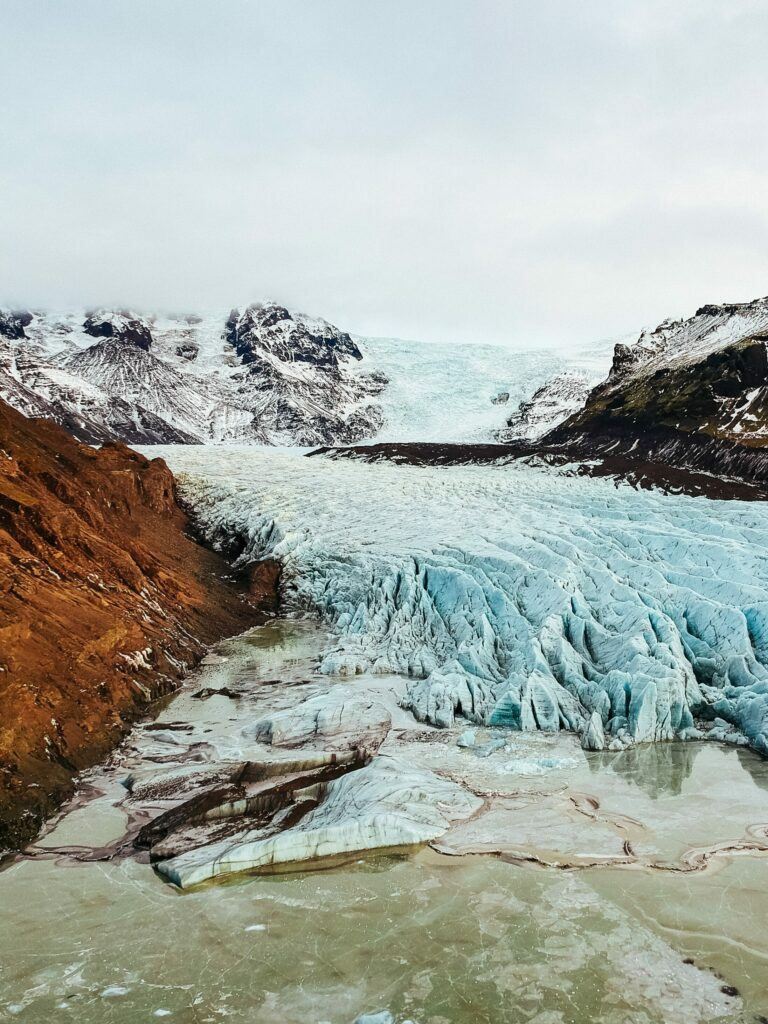 Hiking through the wilderness area of Skaftafell is an epic way to explore the glaciers in the Eastern Fjords. This tour will take you through ice crevasses and give you an up-close look at some incredible natural ice sculptures. You'll even get to walk on a sheet of ice with some crampons!
6. Ásbyrgi Canyon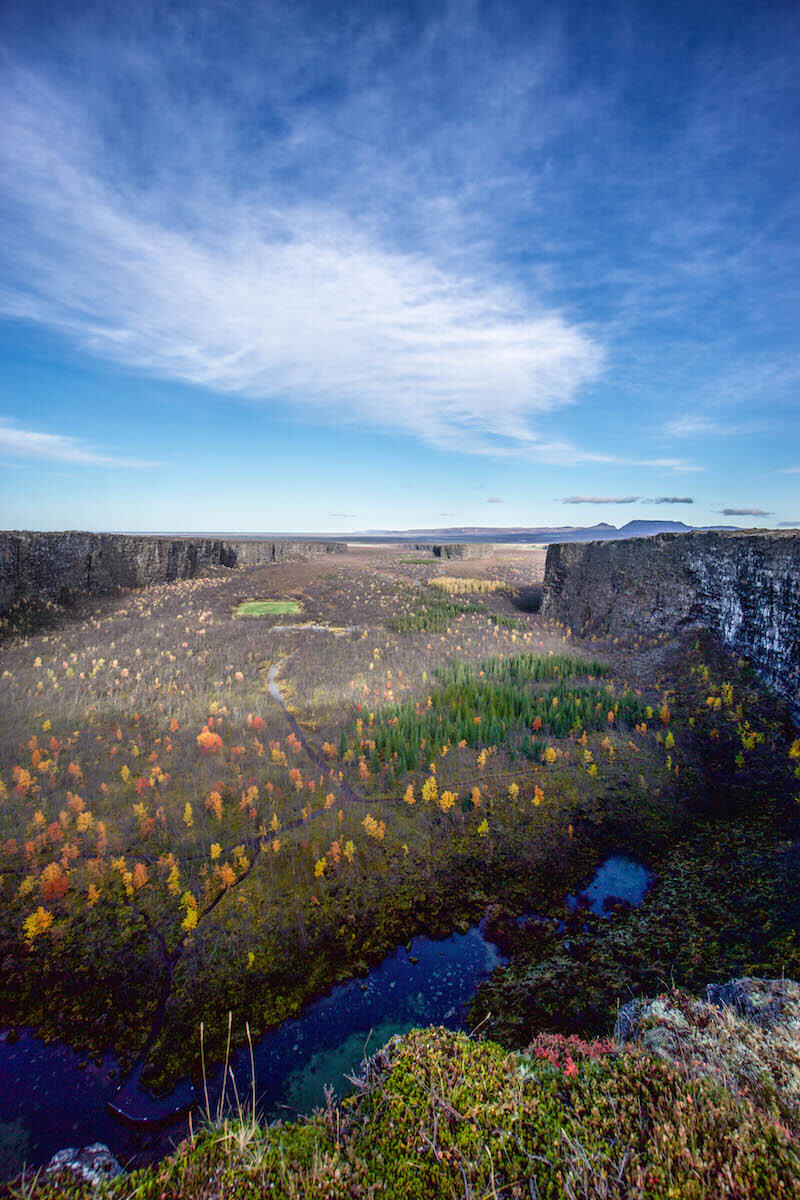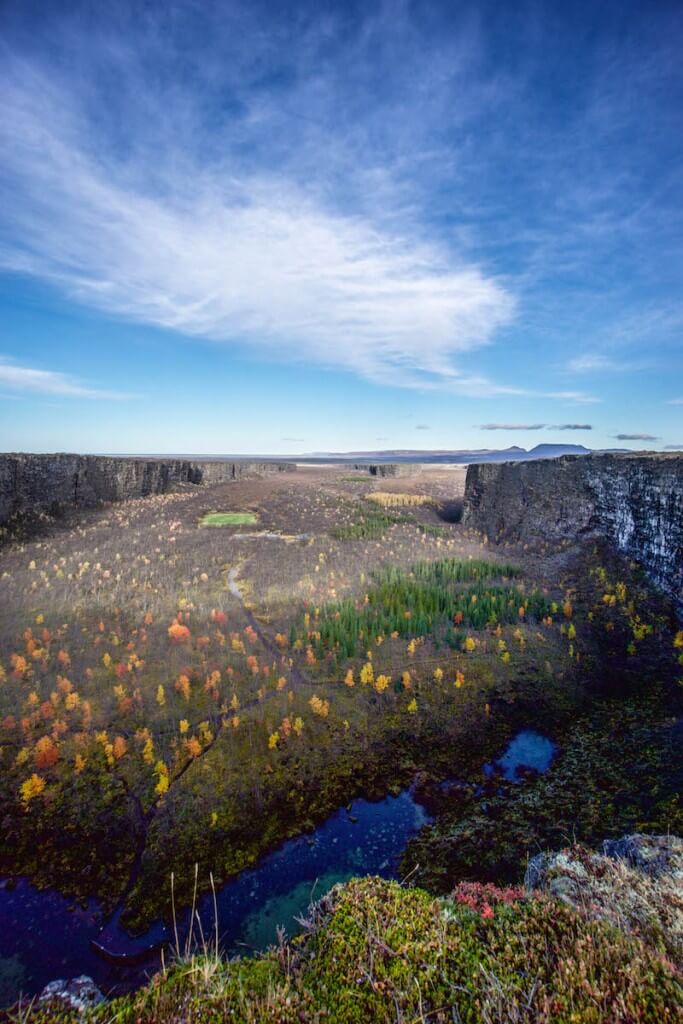 After spending so much time in the car driving through the Eastern Fjords, this hike is the perfect way to get your legs moving. The A8 trail to the canyon is 12 kilometers (7.5 miles) long, and although it's marked as "difficult," it is well-suited for a variety of fitness levels.
On the hike to the canyon, you'll see lots of foliage, a long stretch of rock that looks like the surface of the moon, and fields of colorful flowers and leaves. The colors are especially beautiful in the fall when the leaves are changing color.
This is one of those hikes where the route to get there is just as beautiful as the destination. The canyon itself is stunning, and it doesn't hurt that there's plenty to see on the way.
5. Whale-watching in Húsavík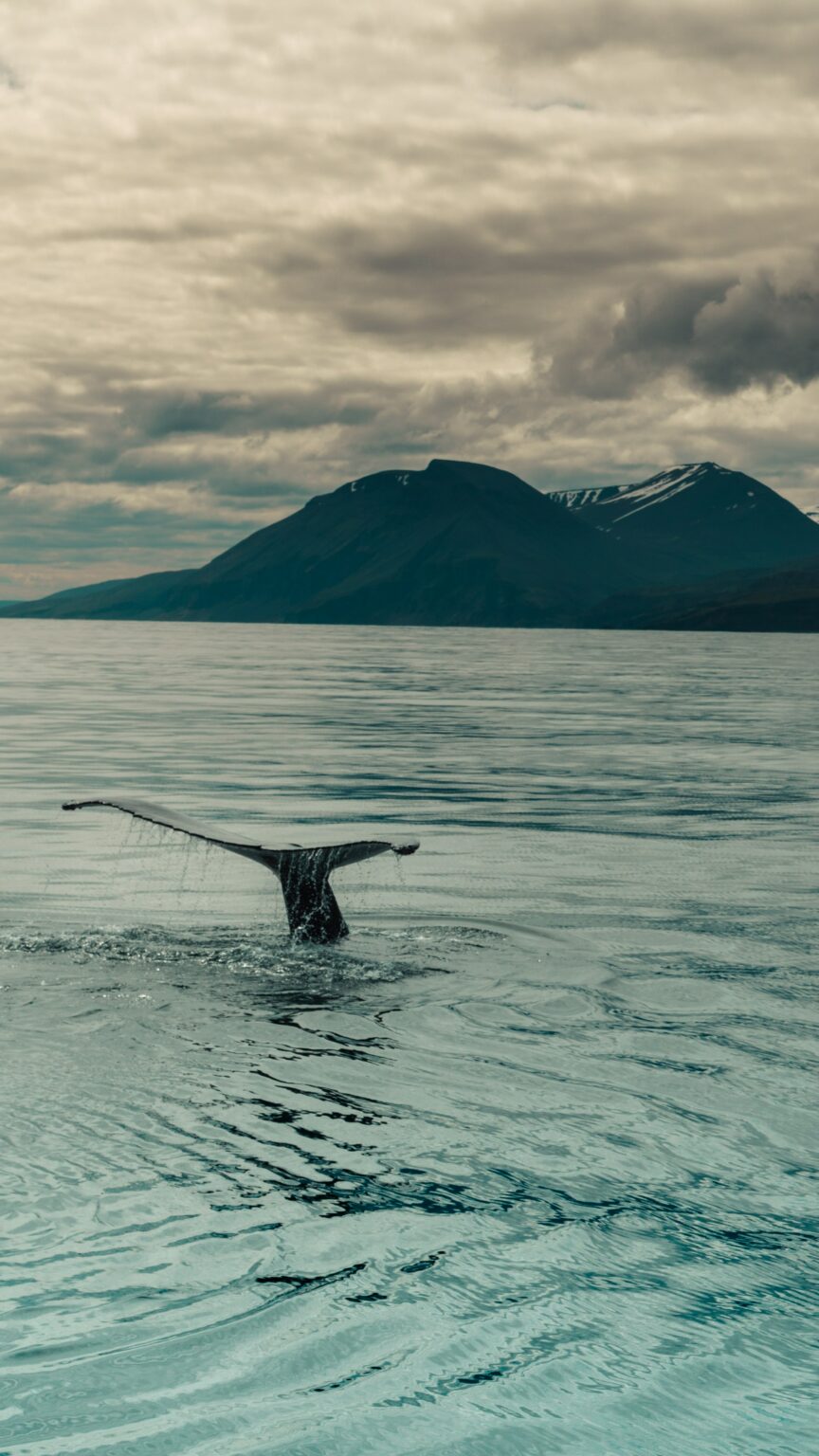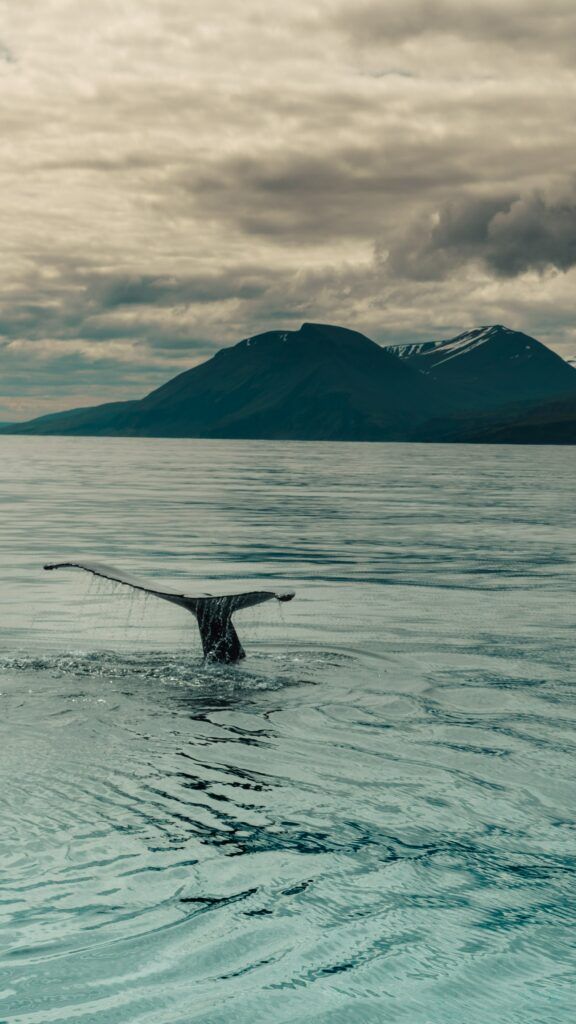 There is a 97-99% chance that you'll see whales in Húsavík, so it's pretty much a guaranteed slam-dunk road-trip stop. You can go on a whale-watching tour for an up-close view of these amazing animals. It's an experience you certainly won't want to miss while visiting Iceland.
4. Goðafoss and Aldeyjarfoss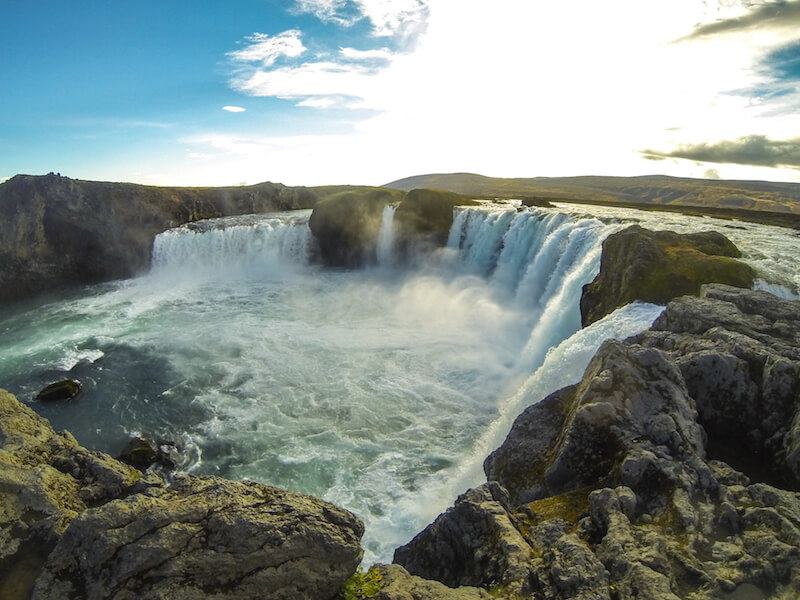 These two massive waterfalls at the end of the Ring Road route are a sure way to end your trip with a bang. Goðafoss translates to "waterfall of the gods" — and you'll definitely see why when you get there. This waterfall can be easily reached any time of year, but you'll want to make sure you have four-wheel drive if visiting in the winter.
Aldeyjarfoss is only about 45 minutes away from Goðafoss and is fed by the same river, the Skjálfandafljót. You'll be glad you opted to rent a 4×4 vehicle, as it is difficult to reach without it.
3. Kirkjufellsfoss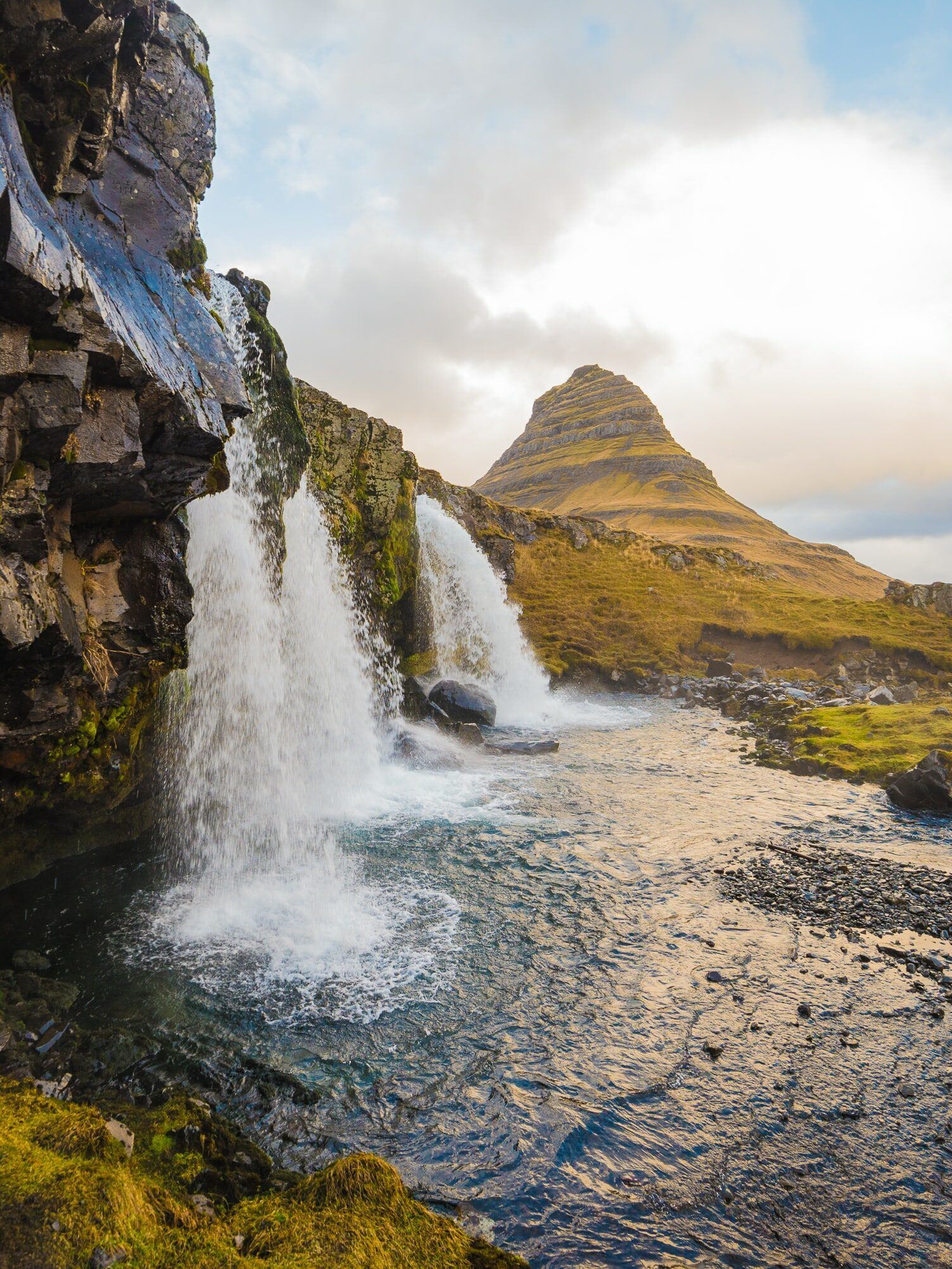 Getting to this final stop on the Ring Road route requires a bit of a detour, but it's the perfect end to a perfect trip. The waterfall itself is gorgeous, but the neat-looking mountain in the background takes the scenery to the next level.
2. Do the Fimmvörðuháls hike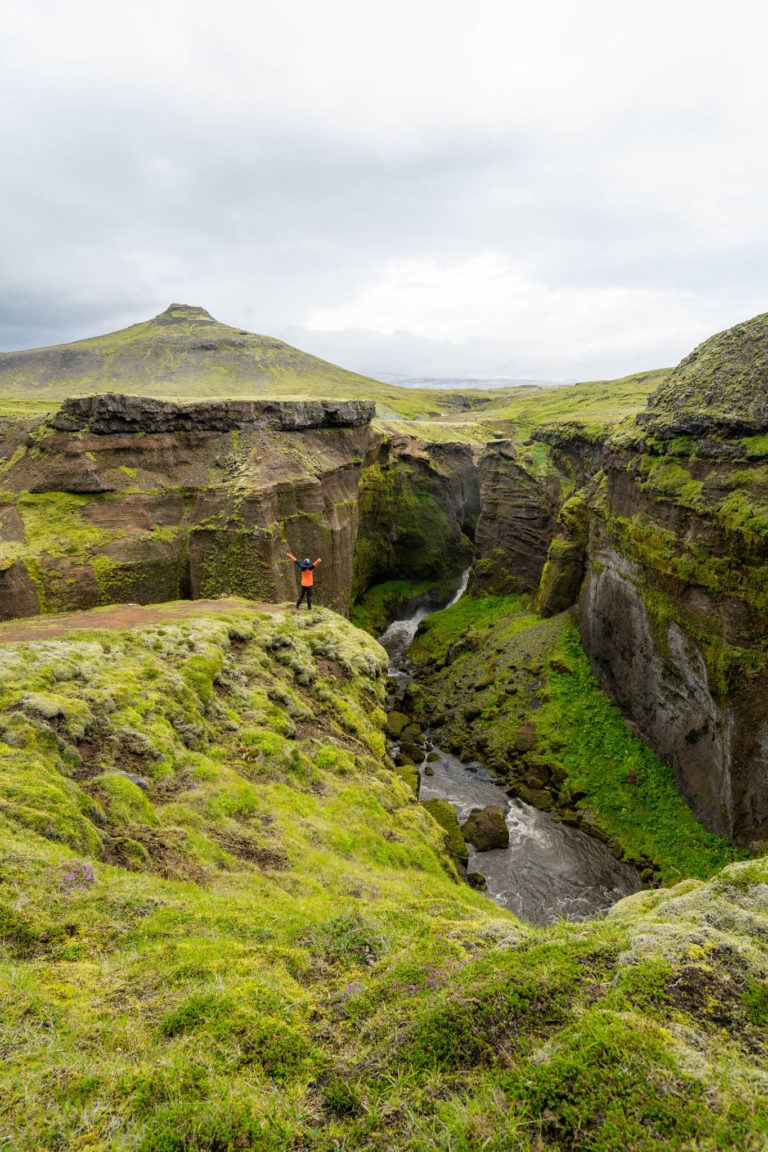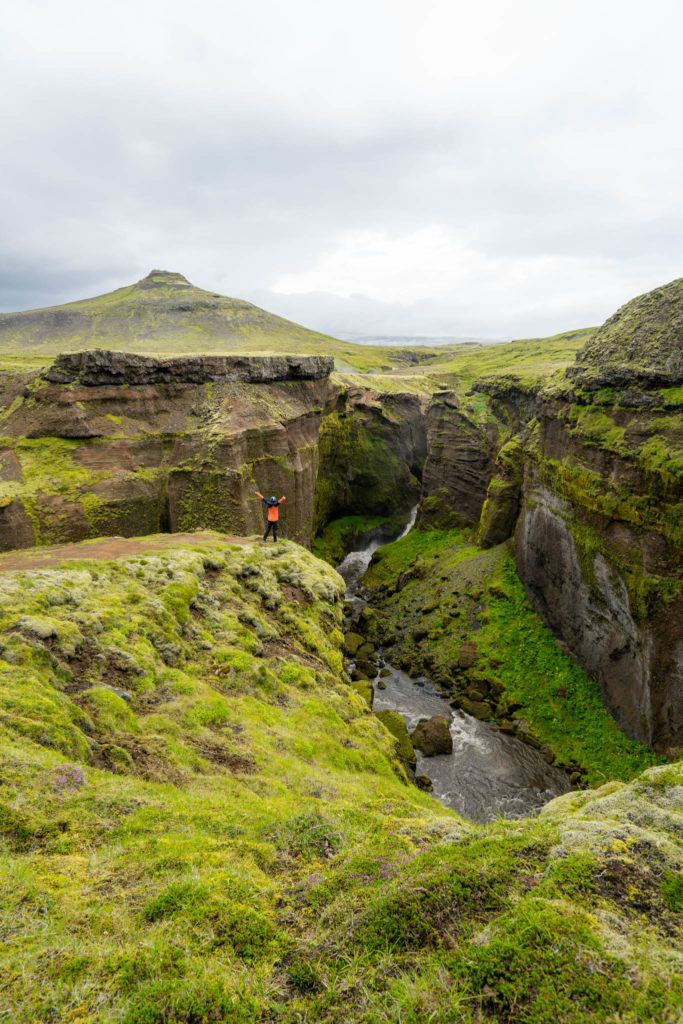 This two-day hiking adventure typically begins in Skógar and ends in Þórsmörk, but can be done in the other direction as well. Expect to see plentiful waterfalls, vibrant green flora, staggering mountain peaks, and lots of jaw-dropping glacier views along this route.
The Fimmvörðuháls hike can be added on to the Laugavegur hike to make for a four-day journey, or it can be done on its own.
If you're more of a solo hiker, this trail is perfect for an independent trip. We've got you covered with everything you need to know about doing the Fimmvörðuháls on your own.
1. Hike the Laugavegur Trail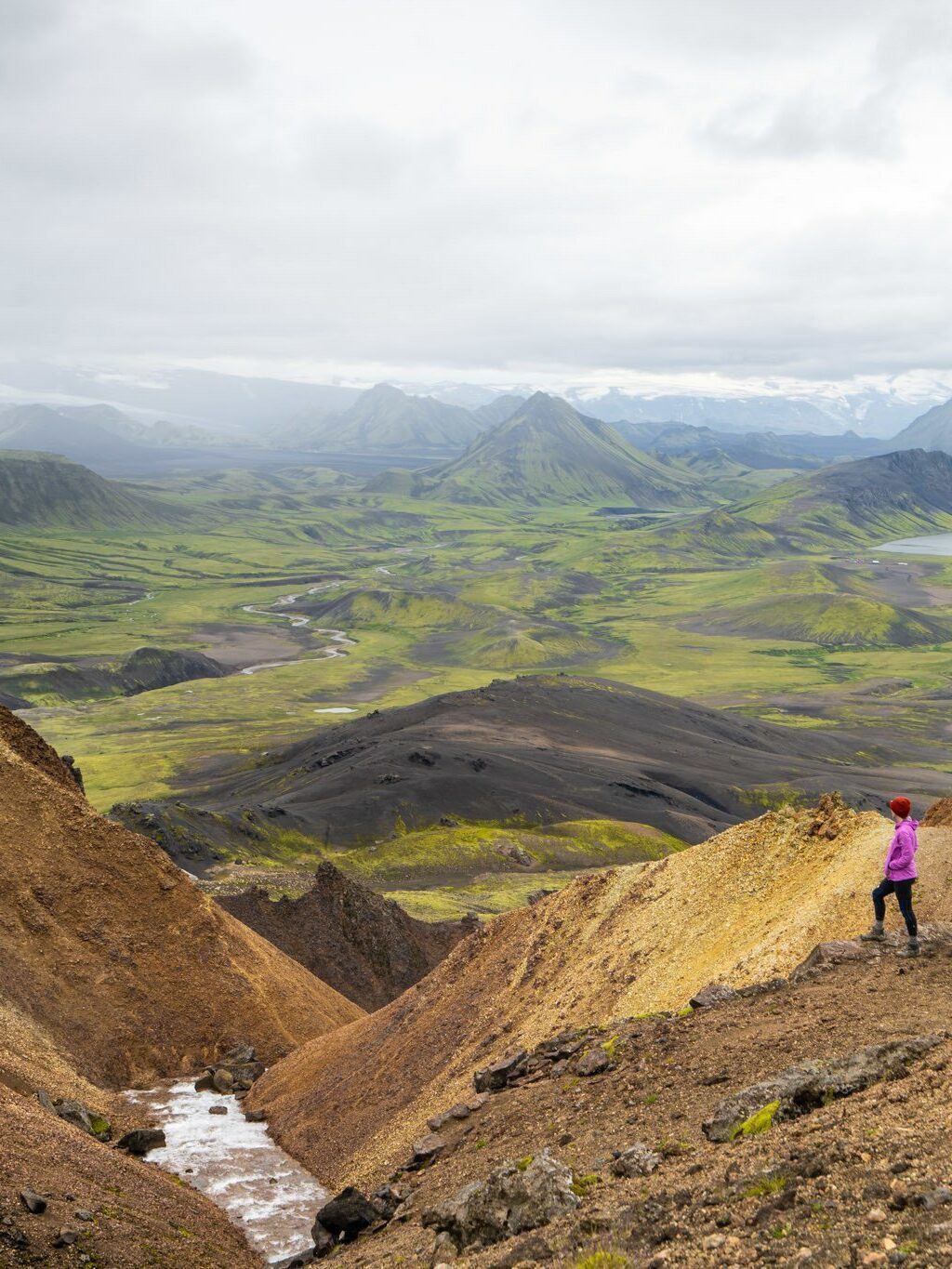 This trail is known for its incredibly diverse landscape. Its ever-changing scenery will have you feeling like you've traveled between countries in mere moments. It's so unique that it caught National Geographic's attention: they ranked it among their top 20 trails in the world.
In terms of difficulty level, this one is moderately difficult, so make sure you're well prepared before setting out! Thinking of doing the hike alone? Check out our complete guide on how to hike the Laugavegur Trail solo.
Pin me for later:
Whether you're planning for your next epic road trip on the Golden Circle or Ring Road or just looking for things to do on your next Icelandic mini-adventure, this list is sure to give you plenty of ideas.
Did we miss your favorite spot? Let us know!
Click to read more posts about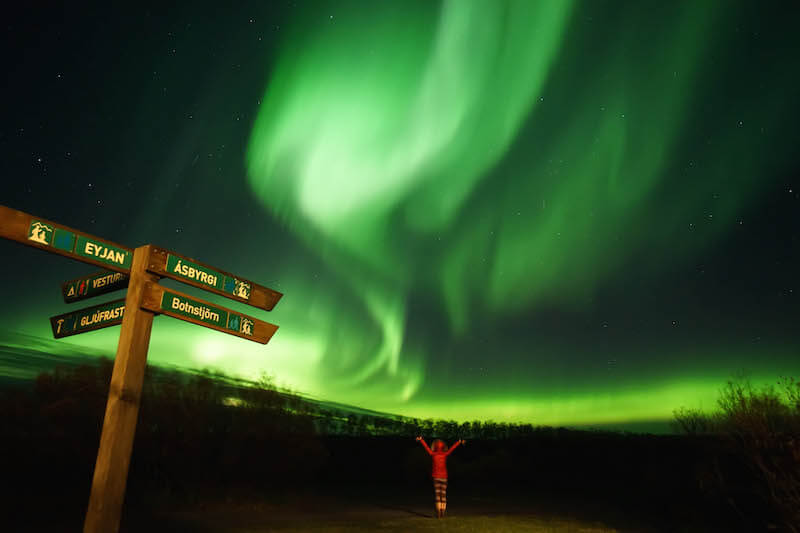 Iceland