When it comes to the American Southwest, Santa Fe will always be on my list. This artist's haven has a beautiful aesthetic that captures the whimsy of the region while offering its own unique flair. Compared to other places in New Mexico, it definitely has a more upscale vibe, with an impressive array of restaurants, cafés, and art galleries.
Read on for some awesome things to do in Santa Fe, along with my favorite eateries and accommodations:
Things to Do in Santa Fe
MeowWolf Museum
We had high hopes for MeowWolf and (spoiler alert) it didn't disappoint in the slightest. Created by Santa Fe–based artists, this is an interactive art museum like no other. It's as quirky as it is imaginative, full of surprises, and one of my favorite things to do in Santa Fe.
Each room is different, from wacky technicolored spaces full of neon lights and mirrors to oddly shaped cave corridors. It's nearly impossible to describe, but I'd say it's a madhouse, but in the best way. You have to visit for yourself to truly understand its glory.
Enjoy a salt cave experience
If you're the owner of a Himalayan salt lamp and swear by its benefits, this is going to be very exciting for you. The Santa Fe Salt Cave is essentially a manmade, indoor, cave-like room lined with Himalayan pink salt crystals. Inside, you'll find zero-gravity chairs, soothing music, and a calming atmosphere in which you can sit back, relax, and take in the healing properties of the space.
The Salt Cave uses halotherapy (salt therapy) to promote wellness. The claim is that the salt helps people improve conditions such as "chronic bronchitis, asthma, sinus congestion, COPD, allergies, lung diseases, and skin ailments." I surprised Garrett with a visit, and we both thought it was relaxing and well worth it.
Art peep at Institute of Contemporary Native Arts
This art museum is unlike any other, as it's the only one in the country that is dedicated to showcasing progressive works from contemporary Native artists. The Institute of Contemporary Native Arts is THE place to gain insight into the unique voices of Native artists from the area, with bold exhibits and thought-provoking events all year long.
Walk through Ra Paulette's psychedelic hand-carved caves
Just north of Santa Fe, smack-dab in the desert, is Ra Paulette's mysterious hand-carved caves. This imaginative artist has been chiseling away for more than 25 years, creating caves in the sandstone cliffs near his home. Now there are 14 caves, each with its own distinct personality. Some have skylights built in while others feature intricate patterns and even benches.
Within the last decade, access to the caves has become more and more exclusive. Now one of the only ways you can see them is by booking a private tour through the Origins resort.
Admire the gorgeous architecture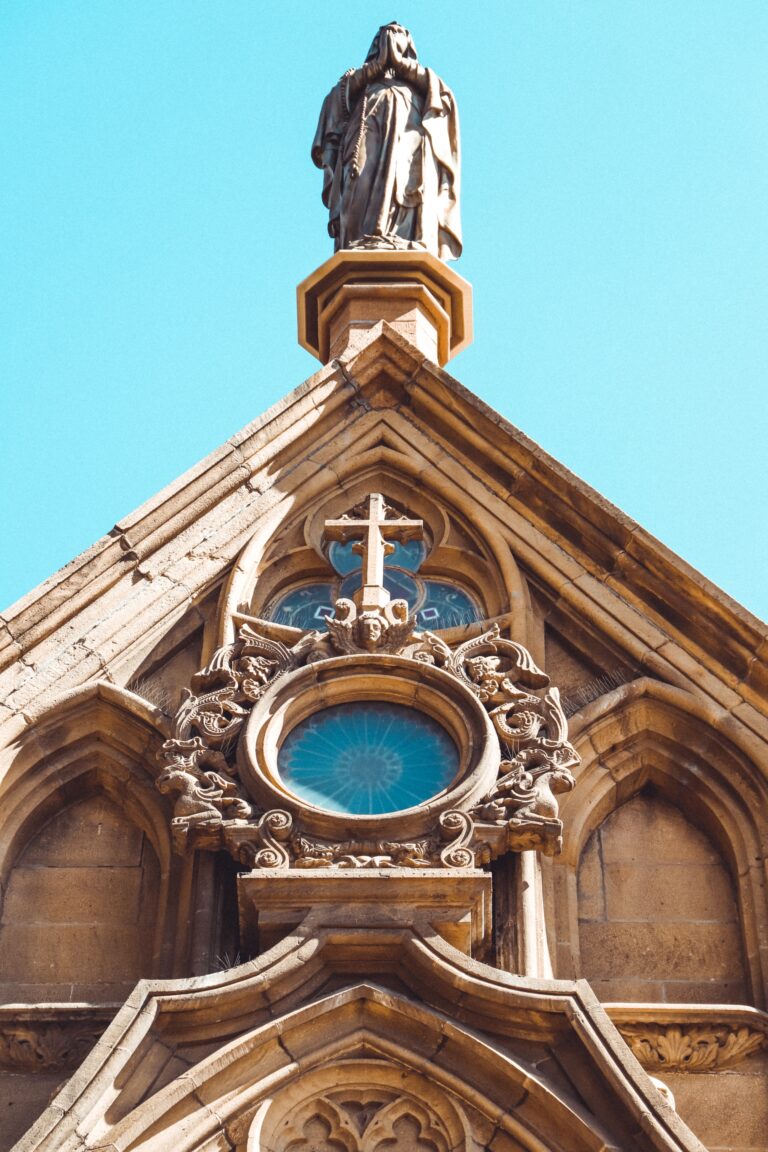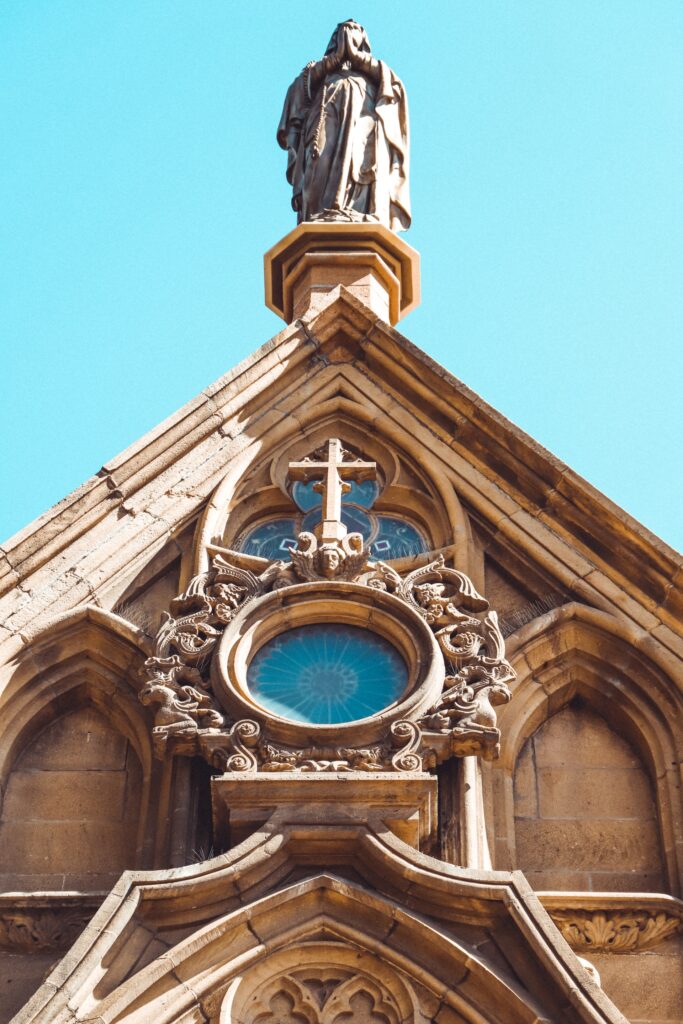 New Mexican architecture has its own specific style, which you won't want to pass up learning about in Santa Fe. Mixing venerable techniques like adobe with Spanish colonial architecture, the buildings around town tell its story brilliantly.
Not only are the architectural styles notable here, but Santa Fe is also home to a famous acequia (watercourse), which is still used for irrigation. Find out about it on this awesome Santa Fe architecture and wine tasting tour.
Stroll through the Santa Fe Botanical Garden
I love a good botanical garden, and this one certainly won't disappoint. Because the Santa Fe Botanical Garden is meant to showcase varieties of local plants, you won't find lush green lawns or row upon row of flowers here. Instead, it replicates the region's arid environment by highlighting plants that grow naturally in the desert surrounding Santa Fe. You'll see a vast array of succulents, cacti, desert bushes, and more, with beautiful sculptures nestled among them.
The garden is big enough to spend several hours in, and there's very little shade, so come prepared with plenty of sunscreen and comfortable walking shoes.
See ancient petroglyphs at La Cieneguilla
Home to the one of the largest collections of glyphs in the American West, the La Cieneguilla Petroglyph Site is a spectacular look into Santa Fe's past — and I mean way, way back. Archaeologists believe that some of the petroglyphs date back to nearly 8,000 BCE.
Finding the glyphs is easy and just a short hike from the highway on Bureau of Land Management (BLM) land. You can find out how to get to La Cieneguilla Petroglyph Site here.
Try the famous chile sauce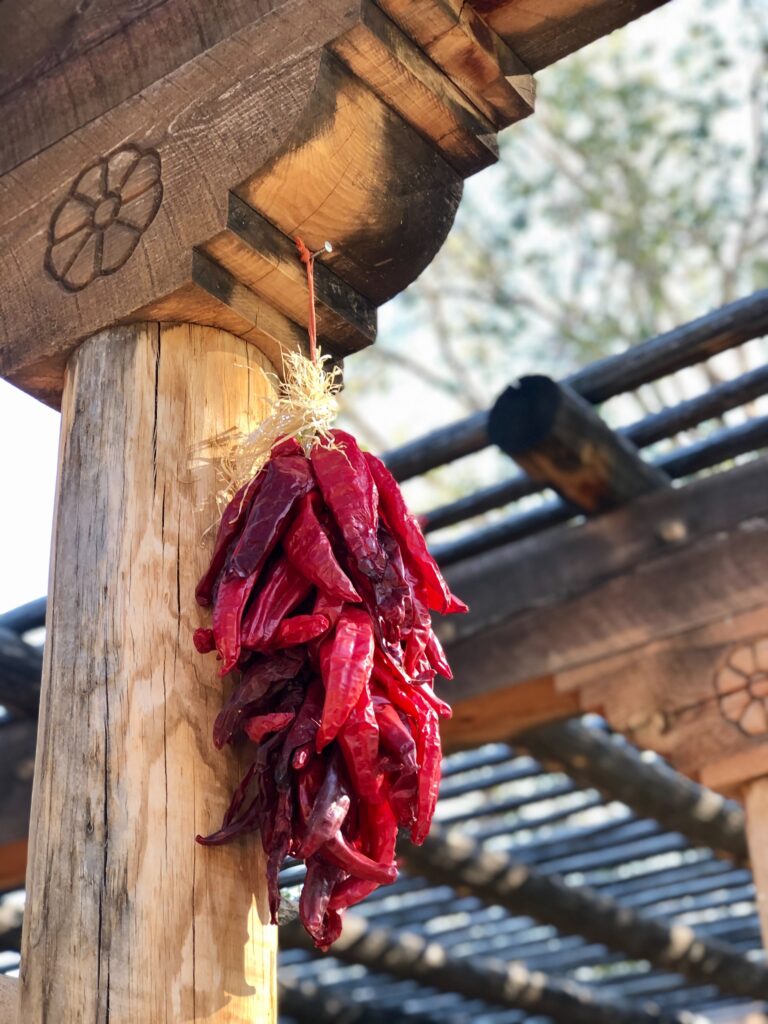 You can't leave Santa Fe without trying at least one of the famous chile sauces here. New Mexican cuisine has a unique flavor of its own, thanks to these special sauces. There are three main types: red, green, and Christmas. The chile itself is the same, though, with green being the less ripe version. Red chiles are the ripe ones and have a sweeter flavor. Christmas chile sauce is just a combination of the two.
You'll find New Mexican chile sauce on just about everything from breakfast burritos to steaks, so why not try each one and decide which is your favorite?
Rafting in the Rio Grande Gorge
If you are looking for an adrenaline boost while exploring Santa Fe, don't miss out on the opportunity to go whitewater rafting in the stunning Rio Grande Gorge! Each of the rapids has its own name; you can join an expert guide who will tell you all about each one on this exciting rafting tour. As you paddle along the river, you might also be able to see wildlife, such as bighorn sheep and large birds of prey.
Explore the art galleries and cafés of Canyon Road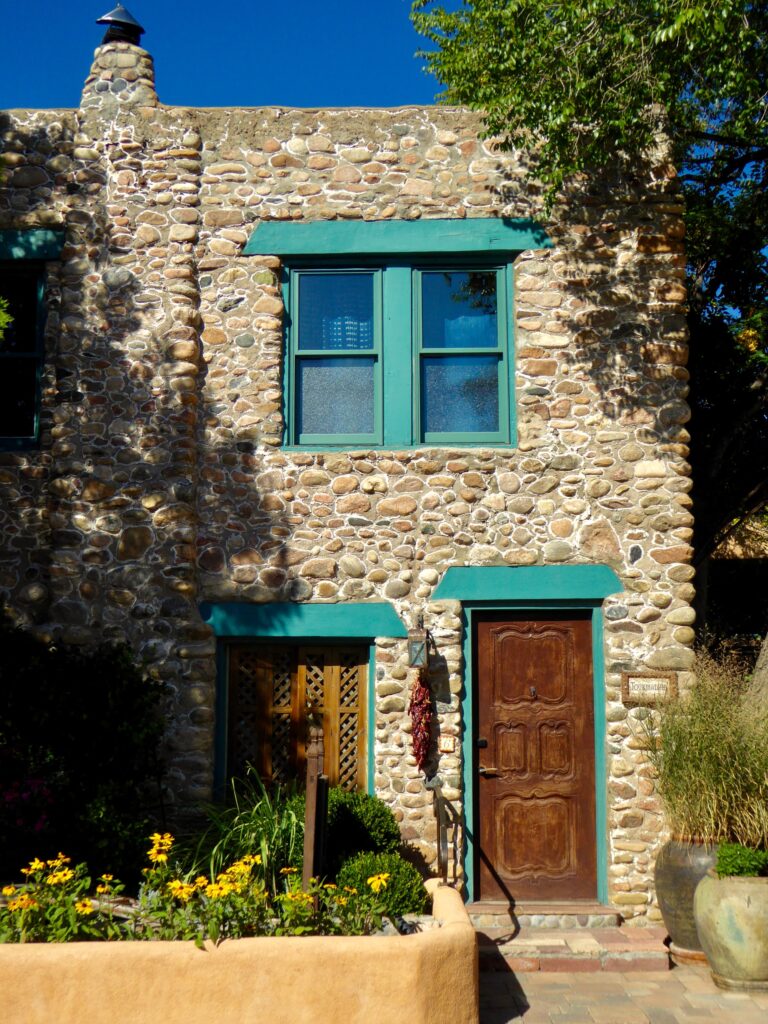 Canyon Road in downtown Santa Fe is perhaps the bougiest part of town, with chic cafés and galleries lining the street one after another. As you walk, you'll see impressive sculptures and art installations outside, with gorgeous landscaping and cacti galore. This is by far the most Instagrammable part of Santa Fe, so make sure you have your camera ready!
Get the most out of Canyon Road with this curated art tour.
Go skiing
You might be surprised to know that there are snowy slopes in New Mexico, but wintertime in Santa Fe lends itself to some superb skiing. The season starts at the end of November and extends through most of April at Ski Santa Fe, which has slopes for beginning and advanced skiers alike.
Visit Loretto Chapel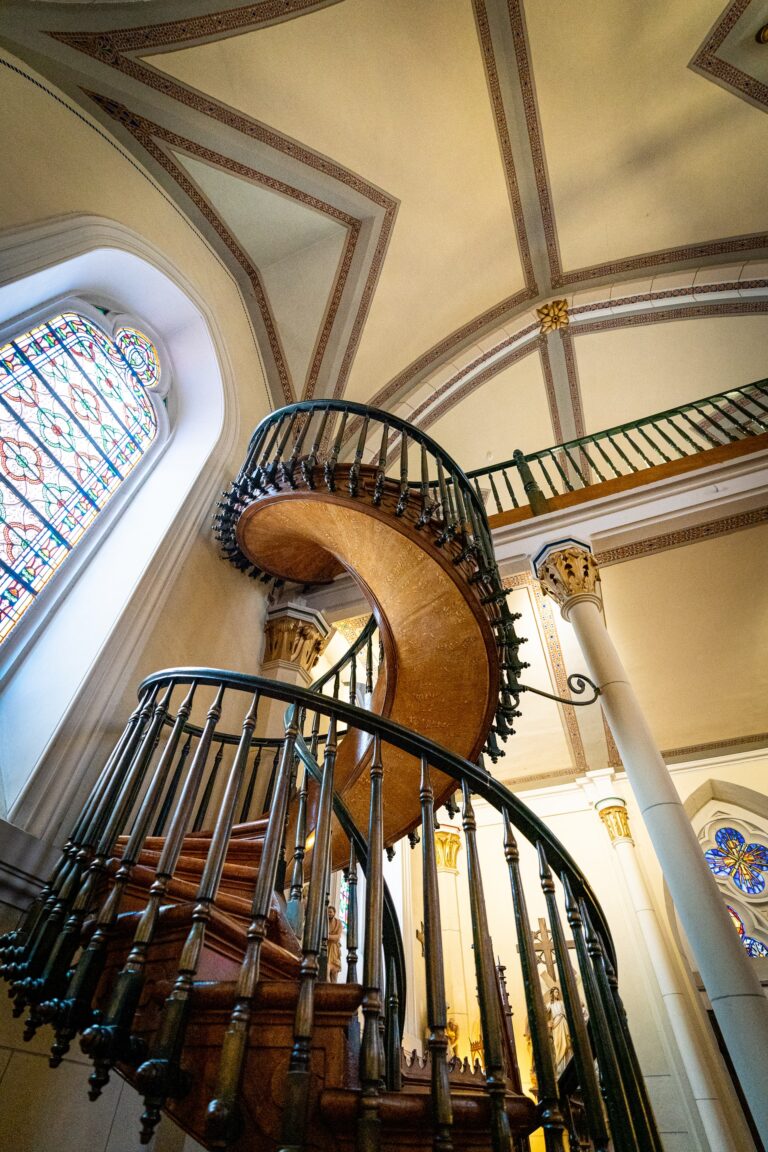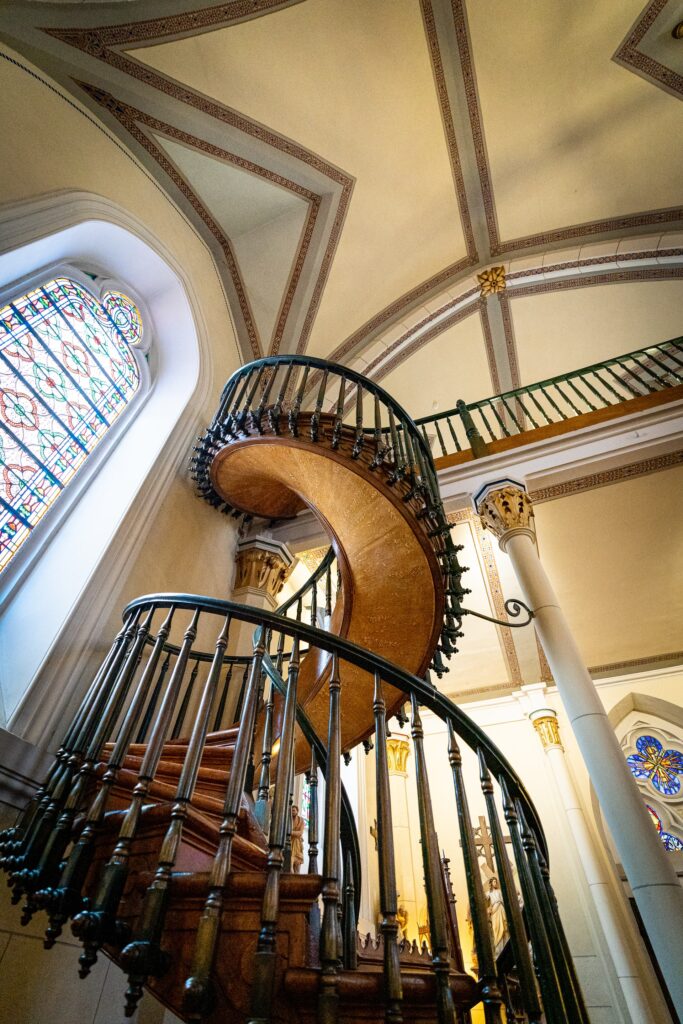 This gothic-style wedding chapel is more than meets the eye. Legend has it that the famous spiral staircase was built by a mysterious stranger who appeared out of nowhere one day, and then promptly disappeared without receiving payment for his work. This is just the beginning of the mysteries of the staircase, however. Visit Loretto Chapel to find out more.
Check out an ancient meteor strike at Santa Fe Shatter Cones
Scientists believe that modern-day Santa Fe sits on the site of a meteor strike from 1.5 billion years ago. Today, the only evidence of this colossal impact is at the Santa Fe Shatter Cones, where you can see sharp, cone-like rocks that indicate the strike.
You can find these interesting rock formations just past the Chamisa Trailhead off Highway 475, only about five miles northeast of downtown Santa Fe.
See a show at the Lensic Performing Arts Center
This nonprofit performing arts center is just as gorgeous on the inside as it is on the outside, with a history that dates back to the 1930s. You can catch a number of performances here, from ballet to theater to concerts. Find out what events are happening at the Lensic Performing Arts Center during your visit here.
Where to Eat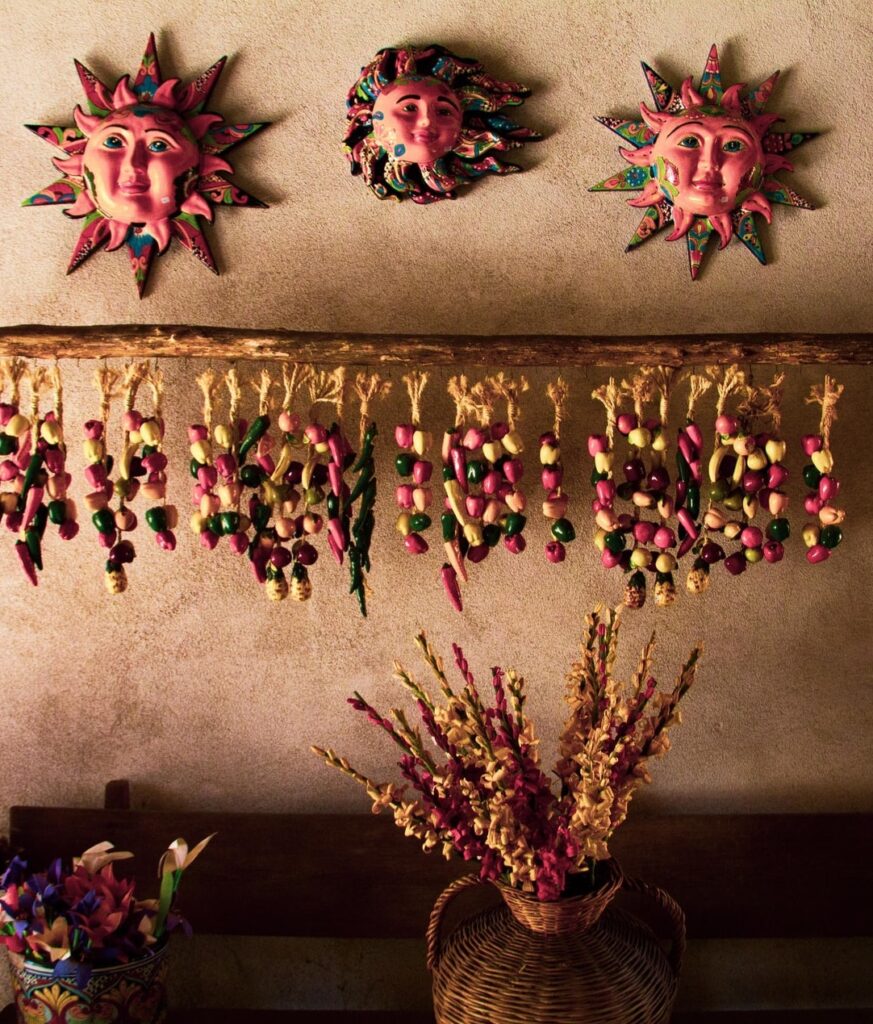 Palacio Café for breakfast
In the heart of downtown Santa Fe, you'll find Palacio Café. This top-rated joint serves breakfast all day, so you can get your fix any time. It serves indulgent plates, like french toast and super-stuffed breakfast burritos, that make my mouth water just thinking about them. With prices hovering around $10 per plate, this is the ultimate cheap-yet-delicious spot.
Kakáwa Chocolate House for a sweet treat
From interesting truffle flavors like mezcal and horchata to some of the best hot chocolate you'll find in town, you'll definitely be able to satisfy your sweet tooth at Kakáwa Chocolate House.
Zacatlán for dinner
Incorporating Southwestern and Mexican influences, Zacatlán offers a delicious array of tasty dishes bursting with flavor. We started with the burrata salad, which was a nice fresh start to the meal. The steak tacos and braised beef short ribs were awesome. I would definitely go back again to try more of the menu.
Where to Stay
The most charming adobe-style Airbnb
Equipped with a sweet outdoor patio perfect for soaking up those glorious New Mexican rays, our Airbnb was dreamy and comfortable.
The house has a full kitchen, cozy living room, a bedroom with a fireplace, and homey touches throughout. This is definitely the place to stay if you're looking for a more authentic experience in Santa Fe. Book here.
***
I'm already feeling nostalgic for Santa Fe's outstanding cuisine, vibrant architecture, and artsy vibe. If you've been, what are your favorite spots that we missed? (Please, give me another reason to go back!)
Click to read more posts about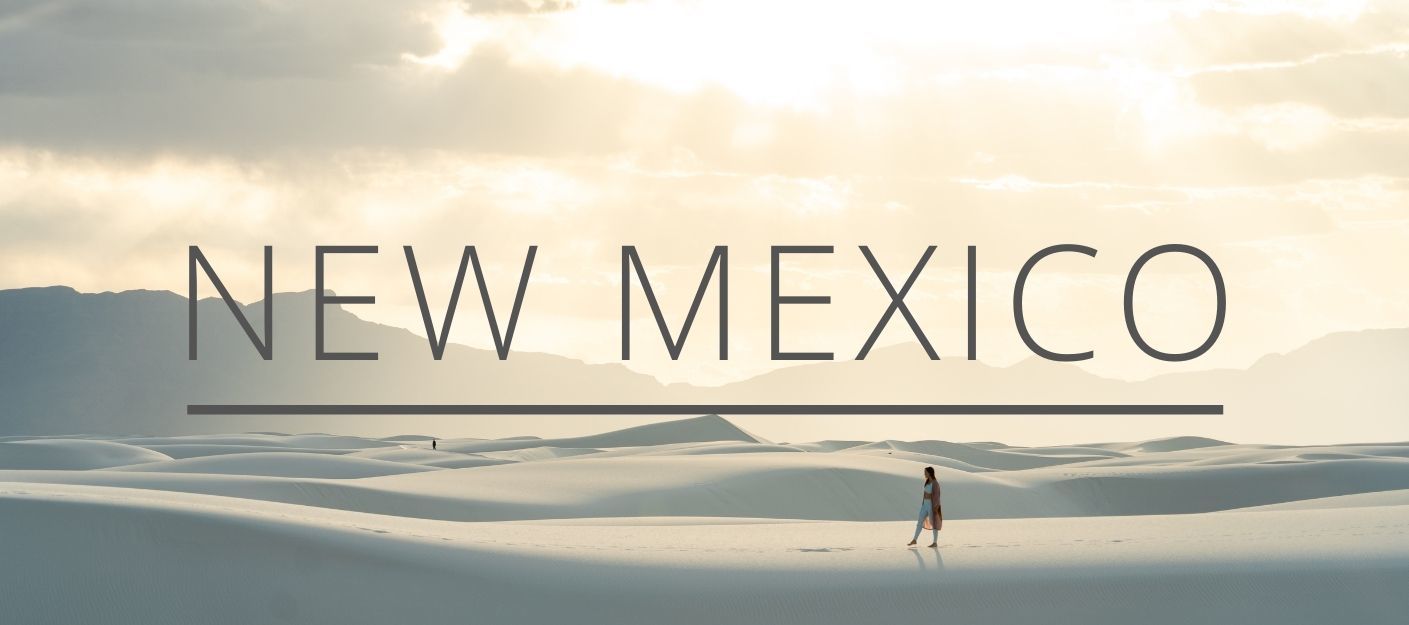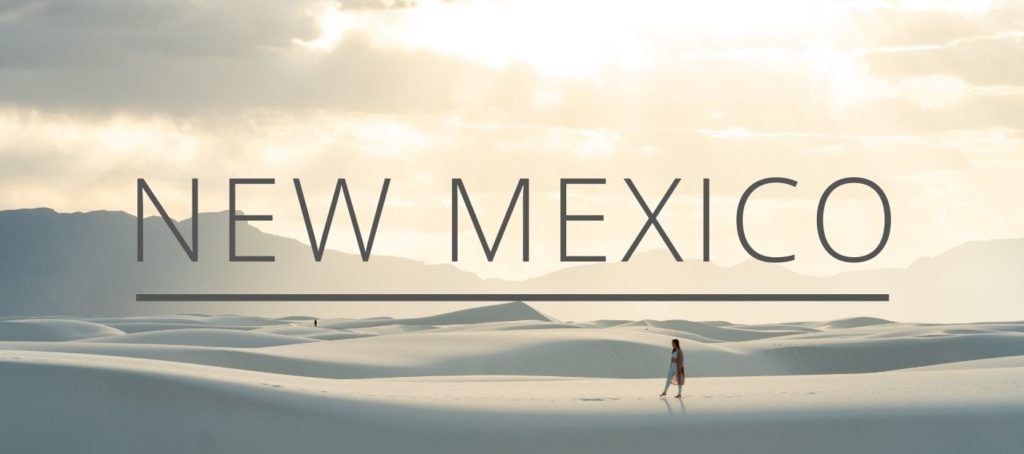 New Mexico